Masciarelli
Abruzzo, Italy
Through tremendous vision and endless innovation, Masciarelli has not only become one of the most admired wineries in Italy, but is often regarded as the standard-bearer of the Abruzzo region. Founded in 1981 with only two hectares under vine, Gianni Masciarelli established rigorous quality-focused vineyard practices at a time when Abruzzo lacked direction as a wine region, taking his cues from Burgundy and Champagne and translating them to the varied terroirs of his home.
After years of continued experimentation with vineyard selection, reducing yields, working sustainably, and extended barrel aging, Masciarelli received due recognition as a groundbreaking and iconic winery in 2000, when the Villa Gemma Montepulciano d'Abruzzo 1995 was awarded "Best Wine in Italy" by Gambero Rosso (the first Montepulciano to ever receive this distinction). To the Masciarelli family, however, this was only the first step to bringing Abruzzo to the world stage, where this up-and-coming variety was destined to take the spotlight for years to come.
Today, the winery is led by Marina Cvetić, who took over responsibilities after her husband (and business partner) Gianni's untimely passing in 2008.  Marina is joined by daughter Miriam Lee Masciarelli, together serving as enthusiastic ambassadors to the Abruzzo region; their eagerness to share the context of these unique  wines amidst the extraordinary panoramic backdrop of mountains, valleys and sea is undoubtedly contagious.
The dedicated team at Masciarelli continues to honor Gianni's vision and obsession with quality. Even as demand for production soars, they still insist that all wines (including their widely available "Linea Classica" Montepulciano, Trebbiano and Rosato) come from 100% estate-owned vineyards, many of which are among the most coveted sites in the region. Today, Masciarelli is the only producer in Abruzzo to own land in all four provinces (Chieti, Pescara, Teramo and l'Aquila).
As a testament to Masciarelli's continued pursuit of higher standards, a plaque at the winery serves as a constant reminder:
"The search for quality is not a single action that can be remembered once a week or once a month, it is a constant thought we wake up with each morning and fall asleep with each evening." – Gianni Masciarelli
Learn more here.

Montepulciano d'Abruzzo
Masicarelli Montepulciano d'Abruzzo is the benchmark for Montepulciano in Italy and the world. Pioneering winemaker Gianni Masciarelli, who put winemaking Abruzzo on the map, elevated the wines from his native region to new heights, and his Montepulciano d'Abruzzo is a tribute to his home as well as a perfect introduction to the grape and to Abruzzo. This wine shows how, when handled with care, the late ripening Montepulciano grape  produces refined wines of soft acidity, ripe and moderate tannins, and bright red berry and cherry notes with a distinct, spicy character.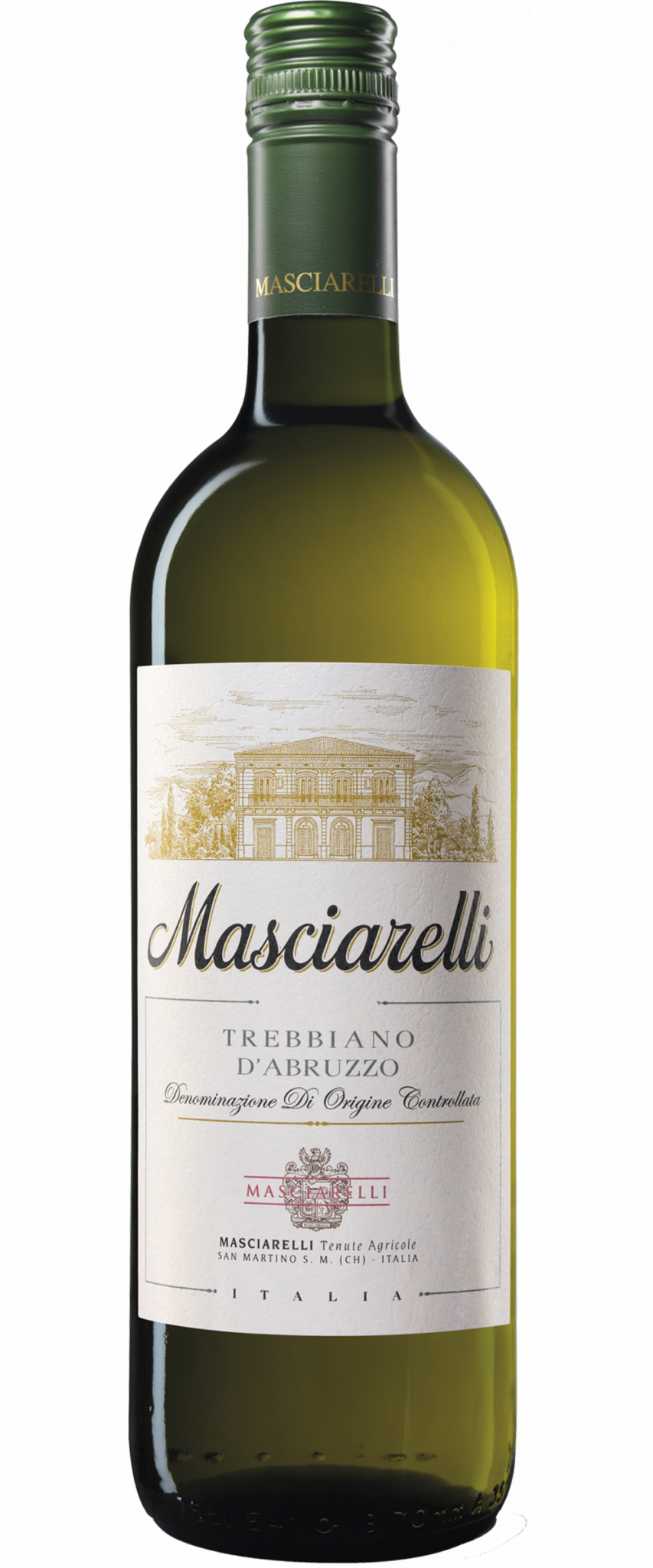 Trebbiano d'Abruzzo
Trebbiano is the white grape that Gianni Masciarelli fought so hard to legitimize. In Abruzzo, the specific clone is different than the high yielding, sometimes simple version of the grape found elsewhere in Italy. On Abruzzo's soils, this variety of Trebbiano creates immensely expressive, a touch opulent, and age-wort wines.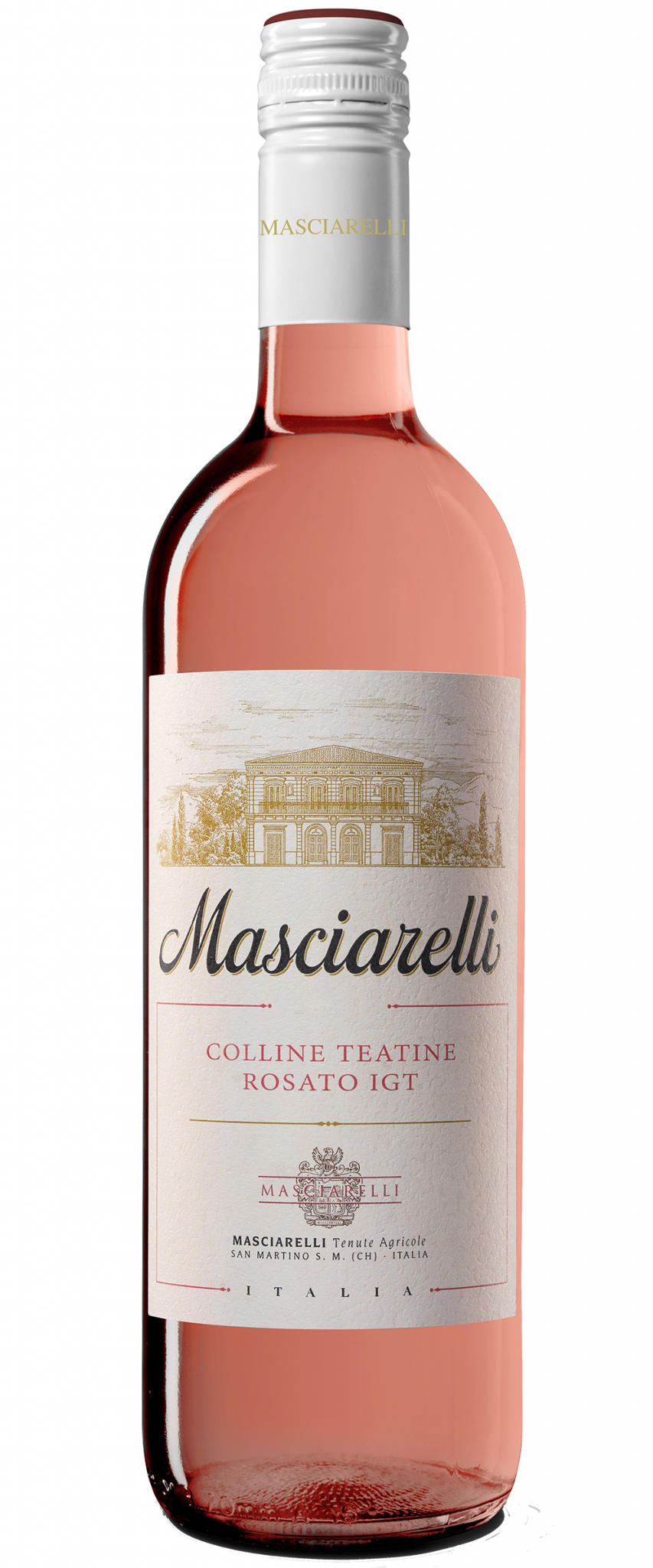 Colline Teatine IGT
Abruzzo and the Montepulciano grape are famous for making arguably the finest rose in Italy, from one of the only appellations in Italy dedicated completely to rose; Cerasuolo d'Abruzzo. This Rosato is the little sister – a fresh and totally delightful expression.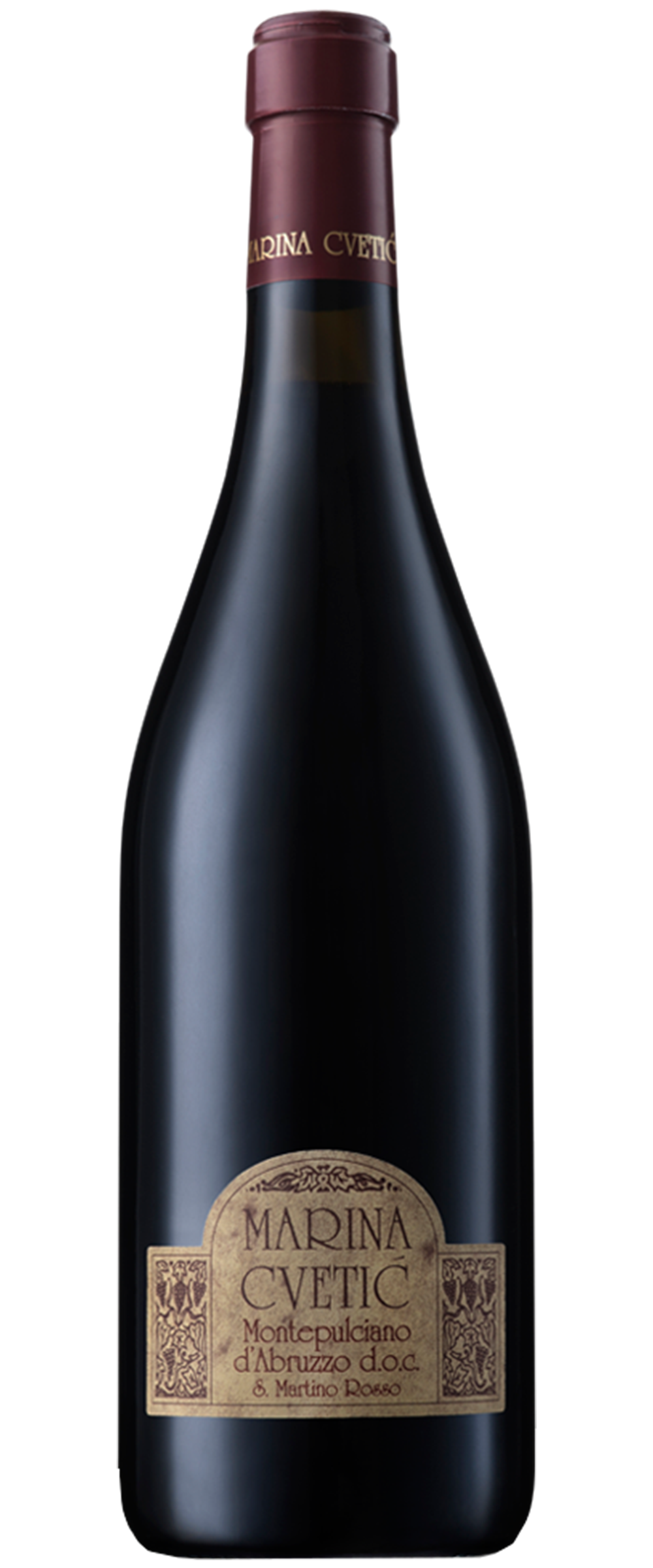 Montepulciano d'Abruzzo
Gianni Masciarelli one day suprised his wife by presenting her with this wine, from the grape he made famous from the region, named after her. Croatian in origin, her first reaction was that no one would be able to pronounce the wine. Because of the outstanding sites used to produce the wine and the serious winemaking care it undergoes, Marina Cvetic Montepulciano d'Abruzzo soon became the most widespread example of serious Montepluciano in the world.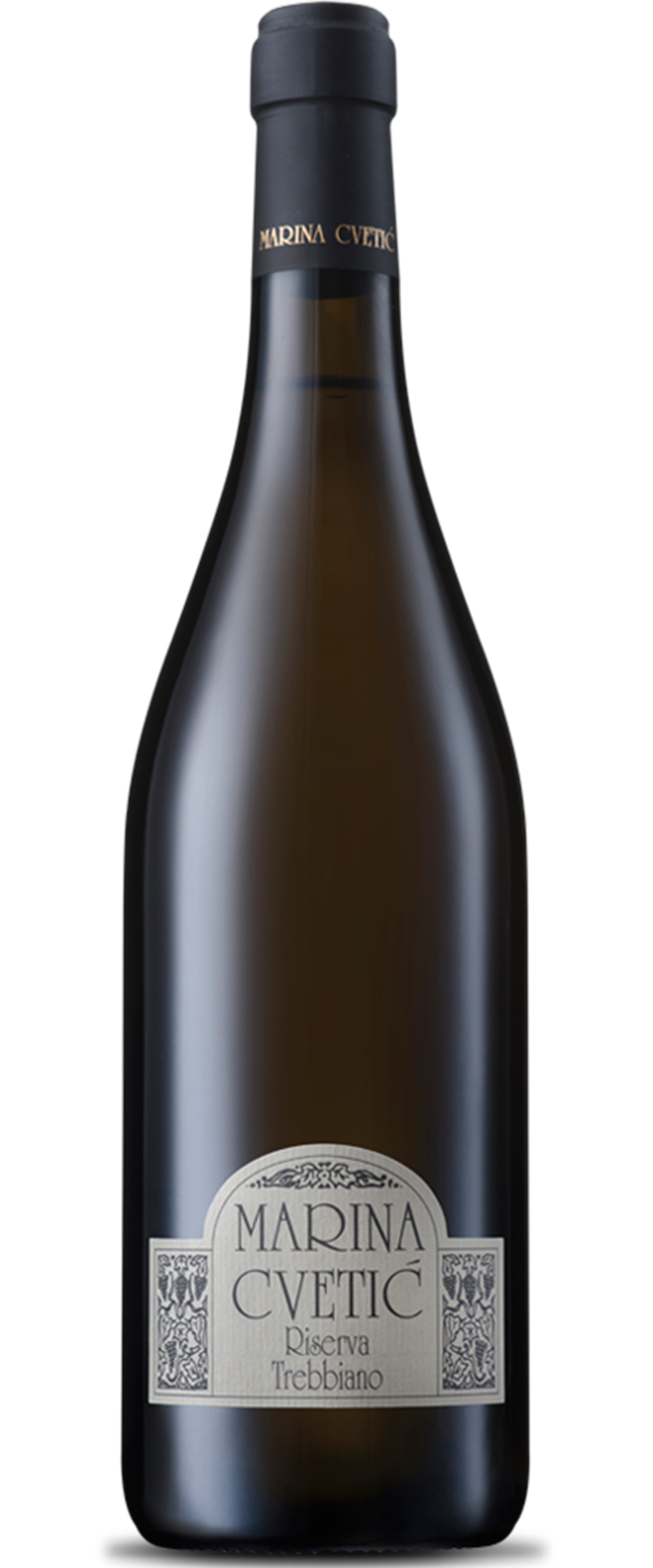 Montepulciano d'Abruzzo
The Trebbiano Riserva Marina Cvetic represents the ultimate expression for the estate of one of the historical vines of Abruzzo.  Like Montepulciano, Trebbiano was once thought to be a workhorse grape without the potential to produce great wine. The interpretation of this wine is original and has a character. Marina Cvetic wines have full body and are elegant and are a "lone voice" for the most demanding and technical experts.

ISKRA is a true outlier, representing a single vineyard handled in a particular way to create a wine of extraordinary distinction and depth.

Montepulciano d'Abruzzo
Started in Gianni Masciarelli's grandfather's basement, Villa Gemma is the wine that announced Abruzzo to the world, showcasing what the region and grapes of Abruzzo could produce. Villa Gemma Montepulciano Riserva is the only Italian wine with 14 consecutive Tre Bicchieri awards and, more importantly, was the wine that established Abruzzo as capable of making truly distinct, extraordinary wines. Villa Gemma Montepulciano Riserva is a powerfully – almost undeniably – intense wine of character and complexity, with deep fruit and earthy, spicy secondary charachteristics that could only come from the Montepulciano grape in Abruzzo.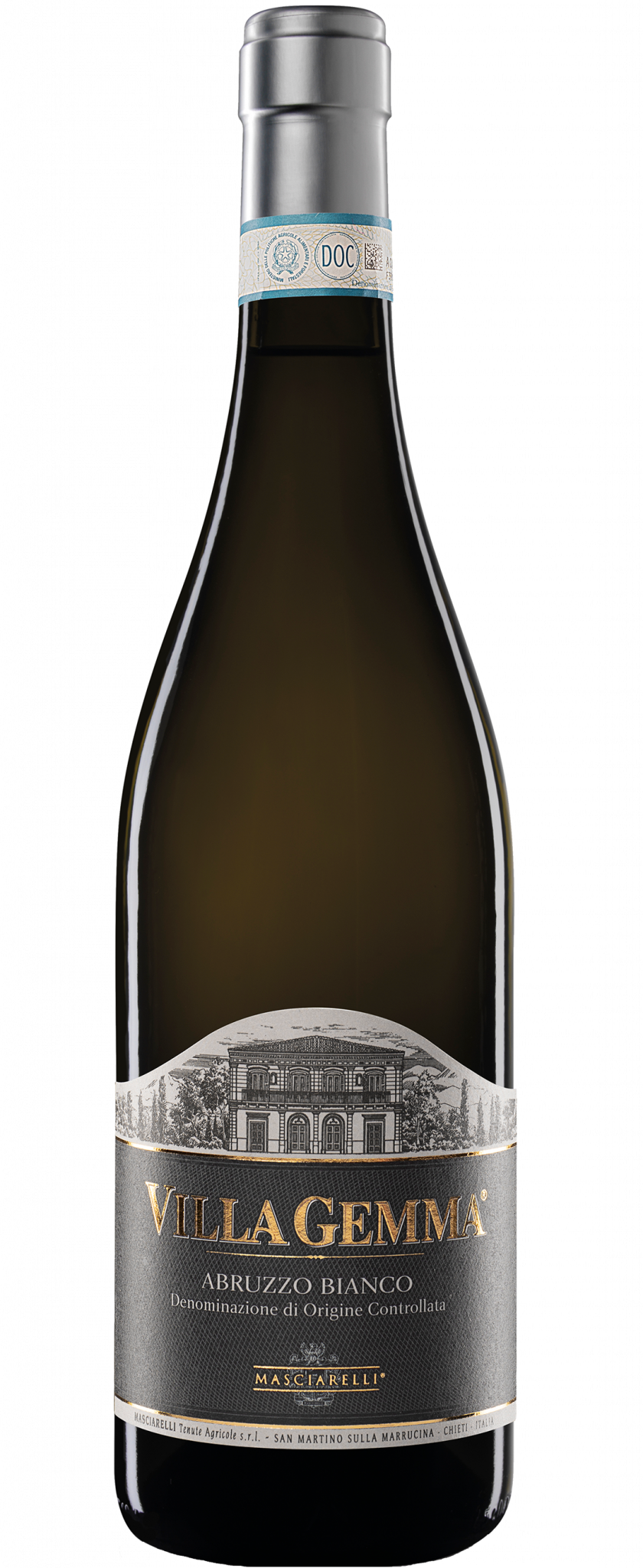 Colline Teatine Bianco
While the Villa Gemma Montepulciano was the wine that announced Abruzzo to the world, the Bianco, created just a year later, further defined what the region and grapes of Abruzzo could produce. This wine, first released in 1985, speaks to the white grape varieties specific to the region and has become on of the most exciting wines produced at the estate.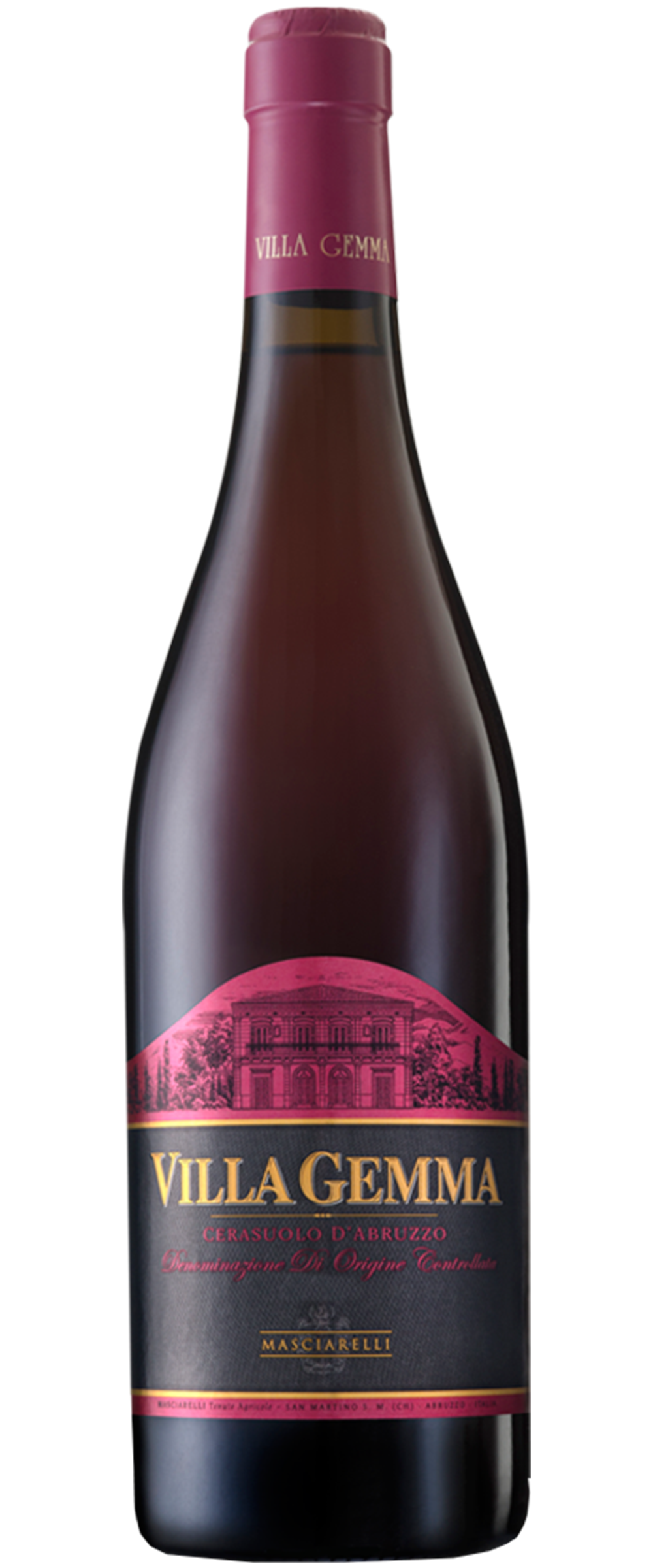 Abruzzo Cerasuolo
Perhaps the finest rosé production area in Italy, and one of the few appellations dedicated only to rosé, Cerasuolo has a long history of producing serious rosé, and showcasing how well the Montepulciano grape is adapted to rosé. Masciarelli first produced this wine in 1986, only 5 years after the winery was founded. With deep fruit and structure but no shortage of pleasure, it is a rosé you can take to the dinner table.
View all Wines
(Cellar Selection) - "Sourced from the winery's San Martino estate in Chieti, this wine is inviting in aromas of clove, tobacco and dill that waft over a dense core of red-skinned berries. The palate displays rich red-fruit tones underscored by oak spice, with fine-grained tannins and structured acidity delivering support and length."
Maps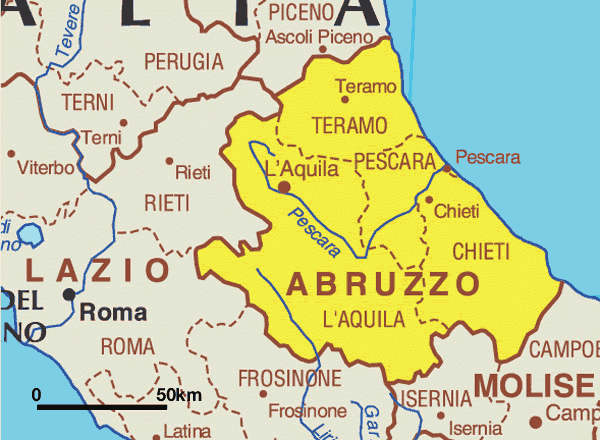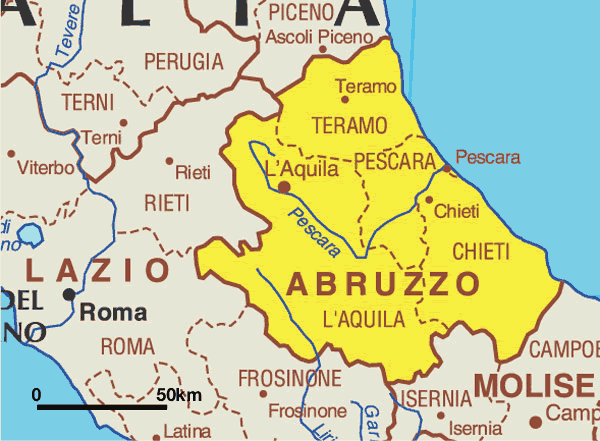 August 15, 2019 - Miriam Masciarelli presents the Marina Cvetic line of wines during a consumer dinner.