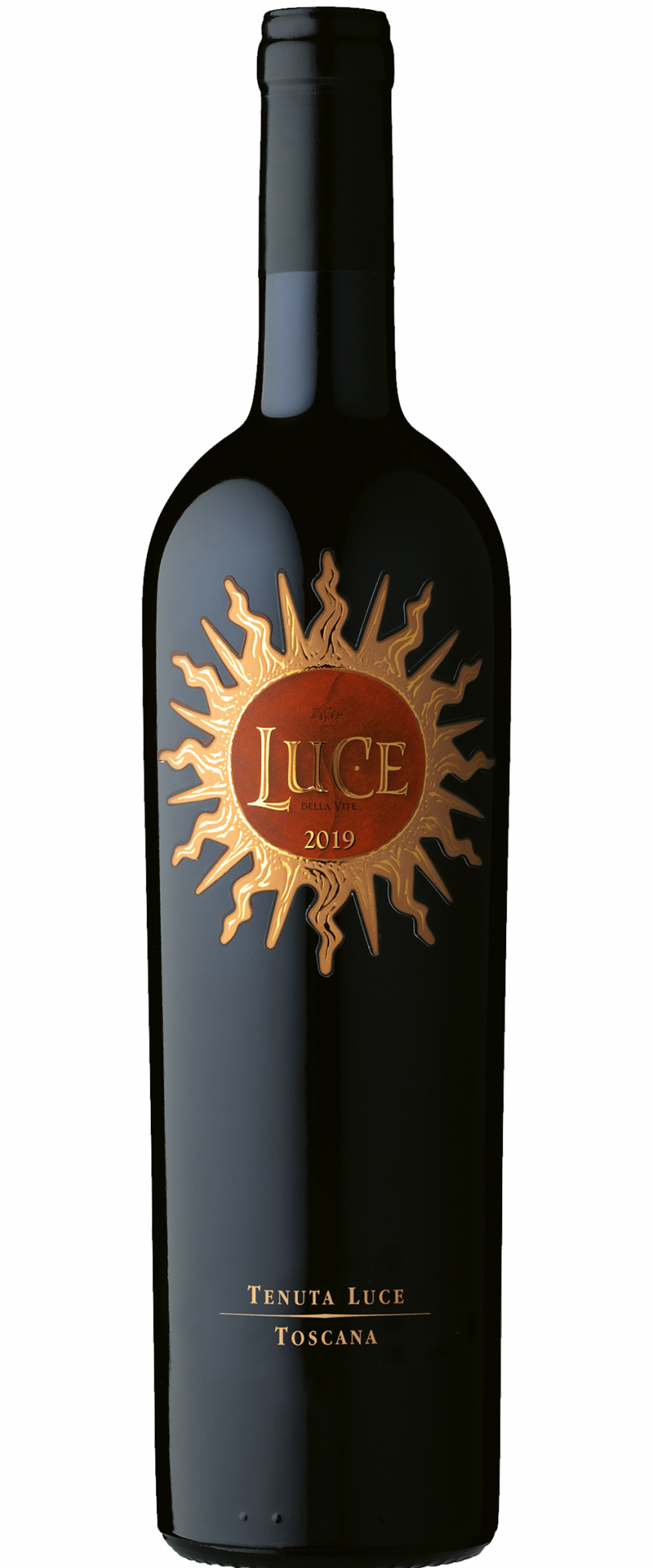 Tenuta Luce
Luce 2019
Toscana IGT
Luce is a singular and irresistible expression of Montalcino, a Super Tuscan with an exotic side, and above all full of pleasure. The spectacular estate's diversity of soils, expositions and biodiversity of olive groves and forests come together in a wine as vibrant and exciting as the landscape.
From the beginning, Luce was a bold proposition. The iconic estate located in the hills of southwest Montalcino was originally identified as a great area by the Marchese Vittorio Frescobaldi in the 1960s, and later launched as the Luce partnership between the Marchese and California wine legend Robert Mondavi. The wine was first produced from an outstanding Sangiovese vineyard along with a surprising experimental planting of Merlot from the 1960s done by a French company based in Bordeaux. Combining the roundness and softness of Merlot with the structure and elegance of Sangiovese might seem an obvious idea today, especially after the last 20 years of Super Tuscan history, but this was a first in Montalcino. That blending approach is still followed today, and what is so attractive about the result is, in fact, the character of Montalcino that shines through: the dark fruit, power and structure, the complexity of floral and spice notes, the chewiness of the tannin. 
The estate's iconic name and packaging (Luce translates to "light" in Italian) was inspired by the altar at the Santo Spirito church in Florence – a landmark church built on land donated by the Frescobaldi family during the Renaissance.
Vineyard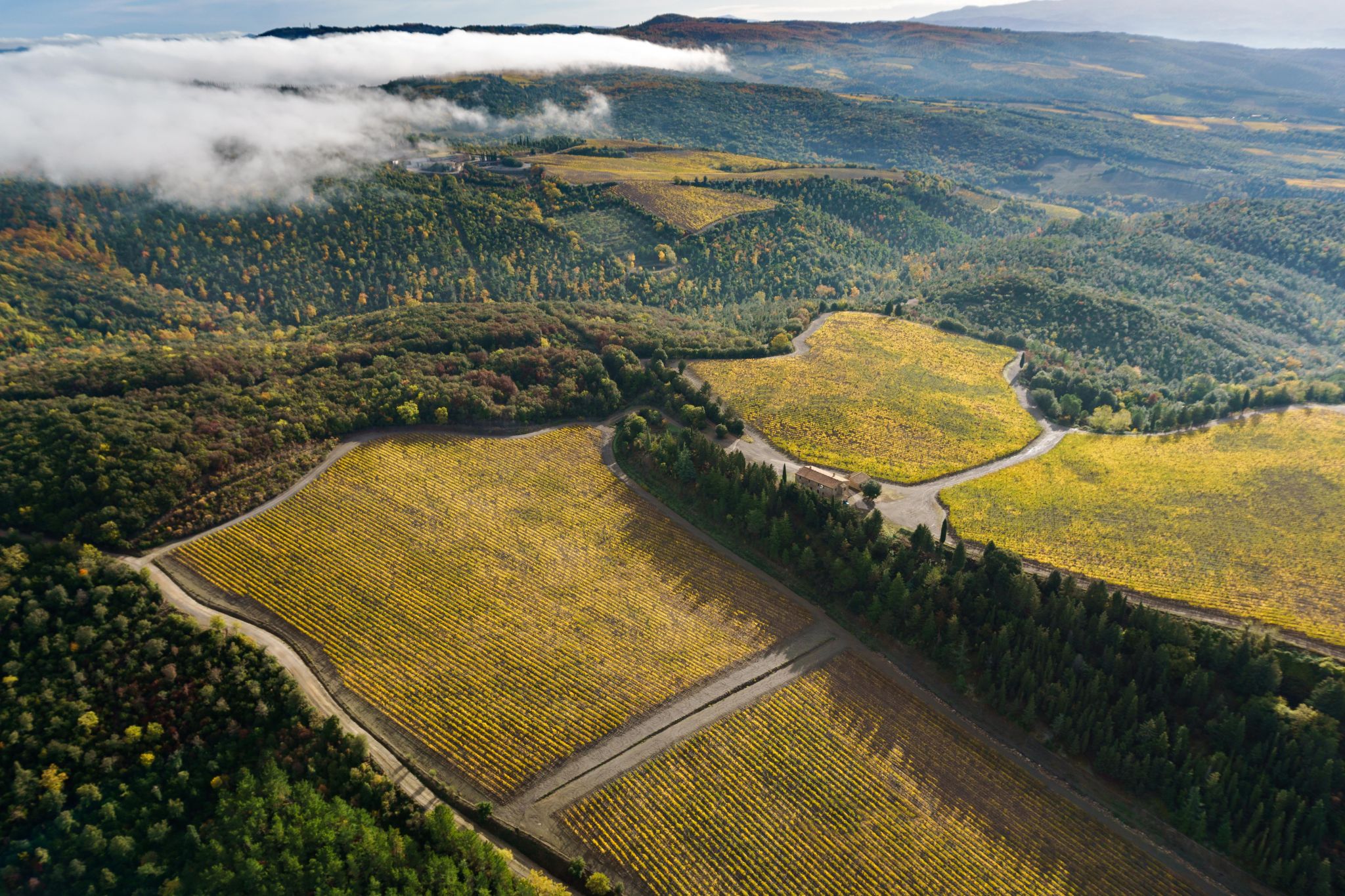 The Luce estate covers 615 acres, 217 of which are planted with Sangiovese and Merlot. The estate is in the southwest of Montalcino, at one of the highest elevation points, and south/southwest facing; the freshness and structure that result play in tension with the deep, perfectly ripe fruit. Higher elevation planting have sandstone and limestone, and are ideal for Sangiovese. Clay in the lower altitude vineyards is perfect for the powerful expression of Merlot.
Winemaking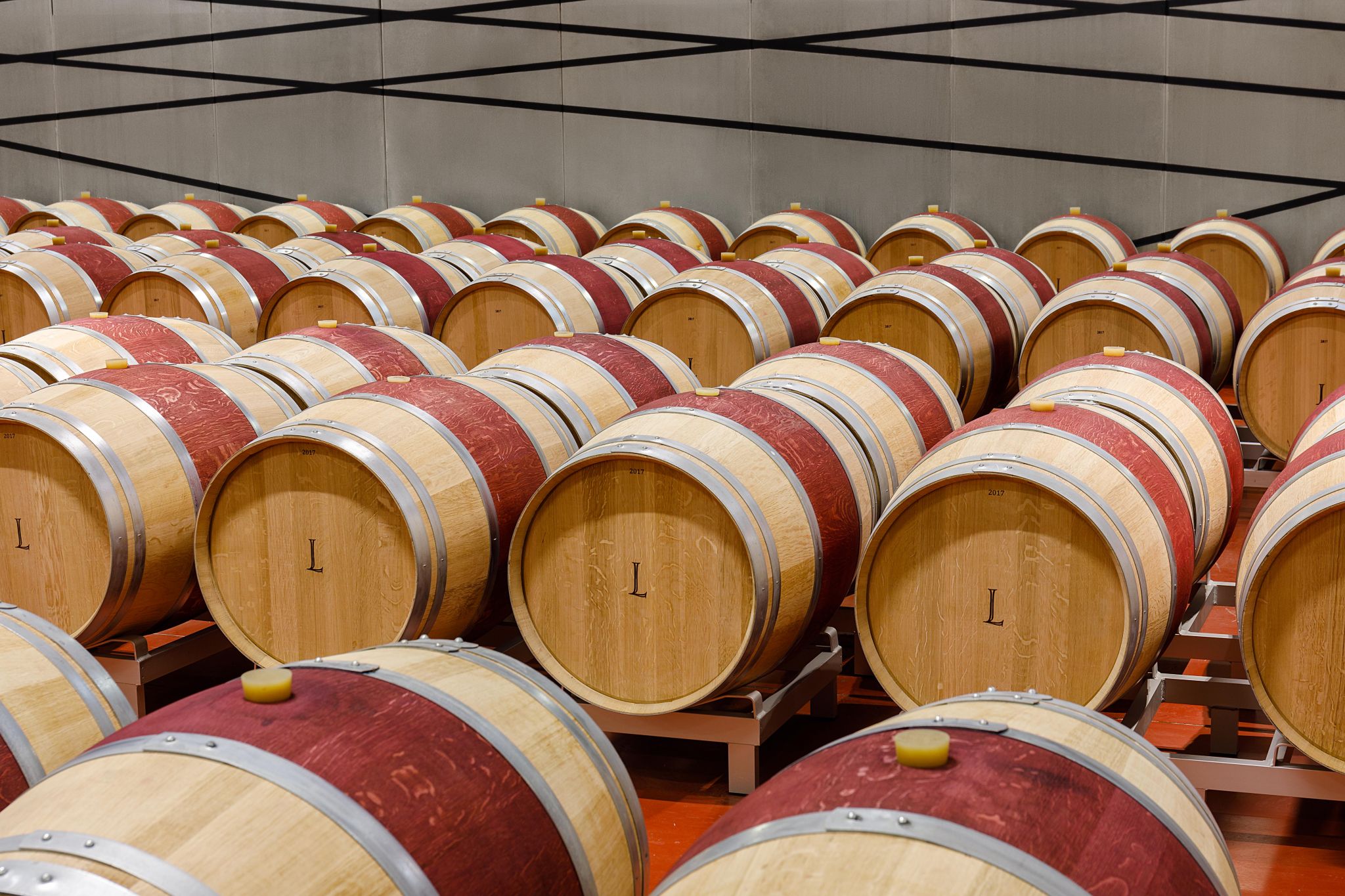 The Merlot and Sangiovese grapes are harvested and fermented separately in multiple harvests, with rigorous fruit selection during picking and meticulous hand sorting. Fermentation is spontaneous with no added yeasts. Blending takes place immediately after fermentation and maceration and prior to barrel aging.
Aging takes place exclusively in French oak in order to develop the wine's potential and achieve a perfect balance of flavors while respecting and reflecting the characteristics of the vintage.
Vintage
2019: a balanced and late vintage. A cold and sunny winter was followed by a spring characterized by low average temperatures and heavy rainfall, which contributed to the creation of important water reserves in the soil. The reduced sunlight coupled with the heavy rainfall resulted in a slight delay of about ten days in the vegetative cycle of the grapevines. The flowering phase took place in early June, after which the growing season continued regularly with a hot summer free of excessive temperatures and some rainfall occurring between late July and early August, which supported a vigorous and efficient growth of the leaves. The mild temperatures in September and the good water reserves supported a slow and regular ripening of the grapes, which resulted in perfectly ripe, highly intense tannins rich in aromatic freshness. The harvest began with a sunny climate on September 12 with the first Merlot grapes, continued with Sangiovese in late September and early October.
Tasting Note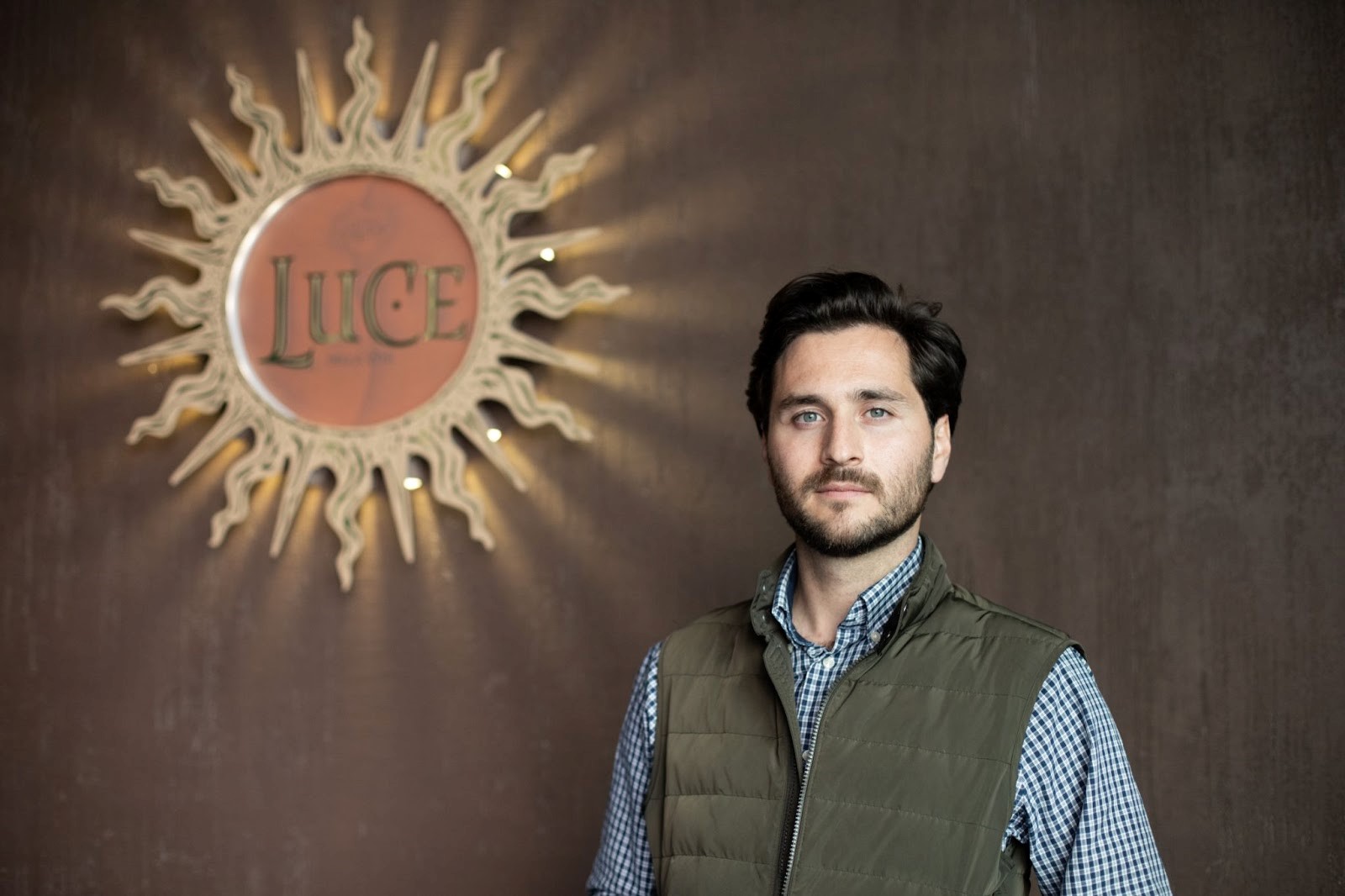 Luce 2019 has an intense ruby red color. The nose is striking with its floral hints of violet and rose accompanied by red fruits such as raspberries and sweet spices. In the mouth, the wine is balanced and elegant with an almost creamy texture supported by silky and well-integrated tannins. Spicy notes accompany the persistent finish.
Grape Varieties
Merlot, Sangiovese

Wine Spectator - June 15, 2022 "Rich and deeply colored, evoking black cherry, blackberry, plum, tar, wild herb and spice flavors. Dense yet retains a sense of freshness, with refined tannins lining the finish. Nicely integrated and long." - B.S.

James Suckling - June 21, 2022 "Sophisticated aromas of lead pencil, graphite and blackcurrant. Hints of black olives and herbs, too. Full-bodied, yet tight and deep, with super precision and intensity to the tannins. Incredible balance of structure and finesse to this." - J.S. 6/22

Wine Spectator - August 26, 2022 "Rich and deeply colored, evoking black cherry, blackberry, plum, tar, wild herb and spice flavors. Dense yet retains a sense of freshness, with refined tannins lining the finish. Nicely integrated and long. Sangiovese and Merlot." - B.S. 8/22

Wine Enthusiast - June 20, 2023 "Violets, fresh mint and raspberry come together with reductive notes of tar as well as tobacco, leather and spices—cardamom jumps out in particular—on the complex nose of this wine. Dark berries emerge on the palate, with more herbs, spices, bitter chocolate and coffee grinds. The dusty tannins and searing acid confirm time will elevate this even further." -D.C 6/23

Decanter - March 16, 2022 "Dark purple flowers on the nose with gorgeous black cherry aromas. So textured on the palate, completely mouthfilling with tannins that just expand in the mouth coating every area with a sweet and savory velvetiness. There's spice and fruit, plump and plush but also with edges. A nice combination of richness and freshness because the acidity is there so you get a bright, energetic and mouthwatering start then the dark, sweet spicy liquorice and bramble does come into play with a cooling, chalky minerality to the finish. Needs time to come around but this has such potential." - G.H
May 27, 2020 - Due to COVID-19 and the subsequent lock-down measures in Italy cancelling the Prowein and Vinitaly events, producers flocked to social media platforms to release their latest wines. Decanter's Aldo Fiordelli…
Other Wines by this Producer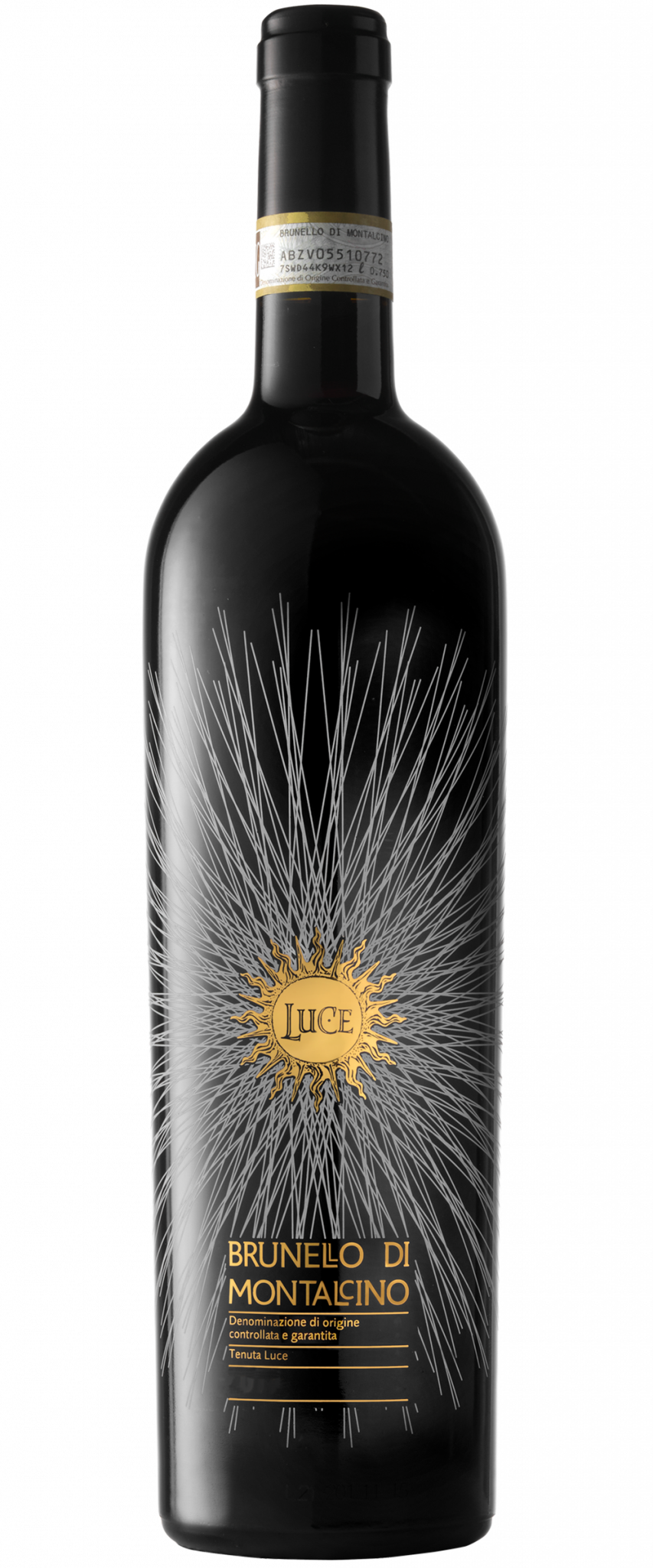 Luce Brunello is the winery's tribute to Montalcino and the wine that emerged there in the second half of the 19th century to become one of Italy's crowning jewels in wine production. It is produced in a very small quantity to showcase the unique character of a pure Sangiovese from the Luce estate vineyards and pay tribute to the winemaking tradition of Montalcino.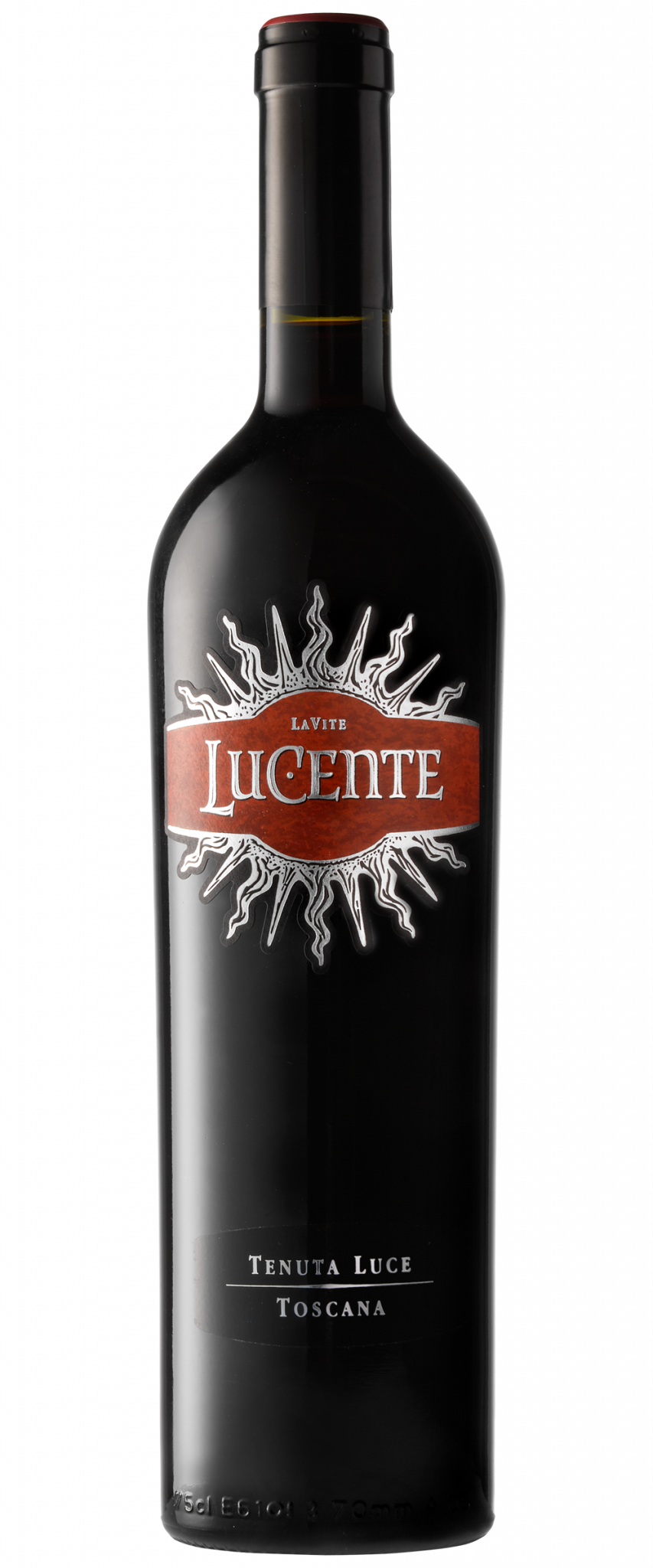 Lucente is the second wine of Luce, a wine with contemporary style, immediate and great pleasure, and like its elder sibling, an authentic interpretation of Montalcino and the Luce estate.