Tenuta Luce
Montalcino, Tuscany, Italy
Today, Luce goes so much further than was originally envisioned when started as a project over 20 years ago. The estate now has some of the most exceptional vineyards in Montalcino and, as of 2018, a state of the art winery to nurture every step of the winemaking process. The original vision, however, remains the same: to produce a bold and ambitious Super Tuscan that reflects the culture of Montalcino.
Located in the hills of southwest Montalcino, the original site was identified for its quality by the Marchese Vittorio Frescobaldi in the 1960s, and later launched as partnership between the Marchese and California wine legend Robert Mondavi. Luce was the first winery in Montalcino to produce a wine blended from Merlot and Sangiovese, resulting in a decadent, luxurious expression of the two varieties. The brand's iconic name and packaging (Luce translates to "light" in Italian) was inspired by the altar at Santo Spirito in Florence – a landmark church built on land donated by the Frescobaldi family during the Renaissance.
The Frescobaldis took over full responsibility for the estate  in 2004. The estate today consists of 615 acres of land, 217 of which are planted to vine – Sangiovese is planted in the higher elevation parcels (up to 1500 feet), which are rich in sandstone and limestone, while the lower altitude clay plots are better suited to Merlot. The Merlot is typically harvested mid-September, the Sangiovese three to four weeks later. The two varieties are blended together after fermentation and aged in 100% new French oak barrels.
In 2017, the estate announced the completion of a brand new wine cellar, with state-of-the-art vinification facilities and a new dedicated winemaking team led by Stefano Ruini, who has more than 20 years of experience working for several estates in the Médoc region of Bordeaux.
Learn more here.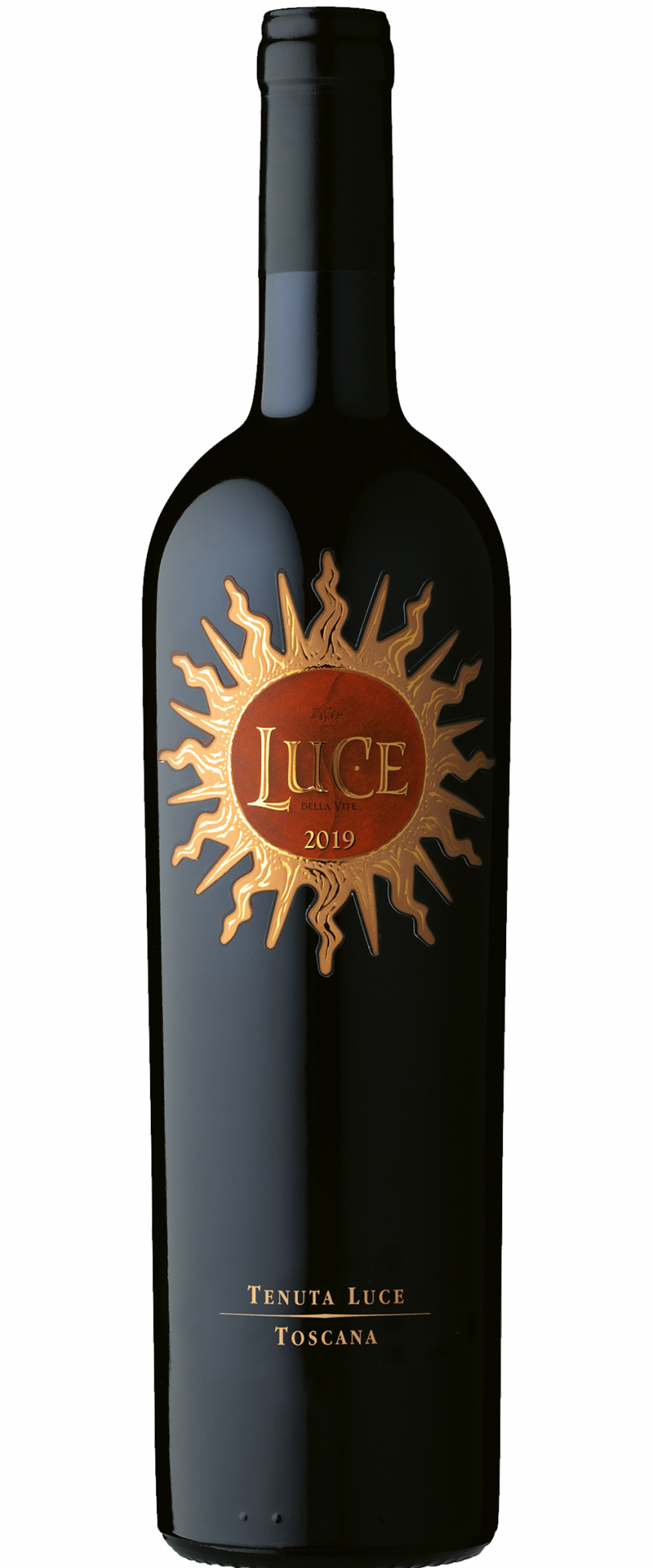 Luce is a singular and irresistible expression of Montalcino, a Super Tuscan with an exotic and some would say decadent side. The spectacular estate's diversity of soils, expositions and biodiversity of olive groves and forests come together in a wine as vibrant and exciting as a landscape.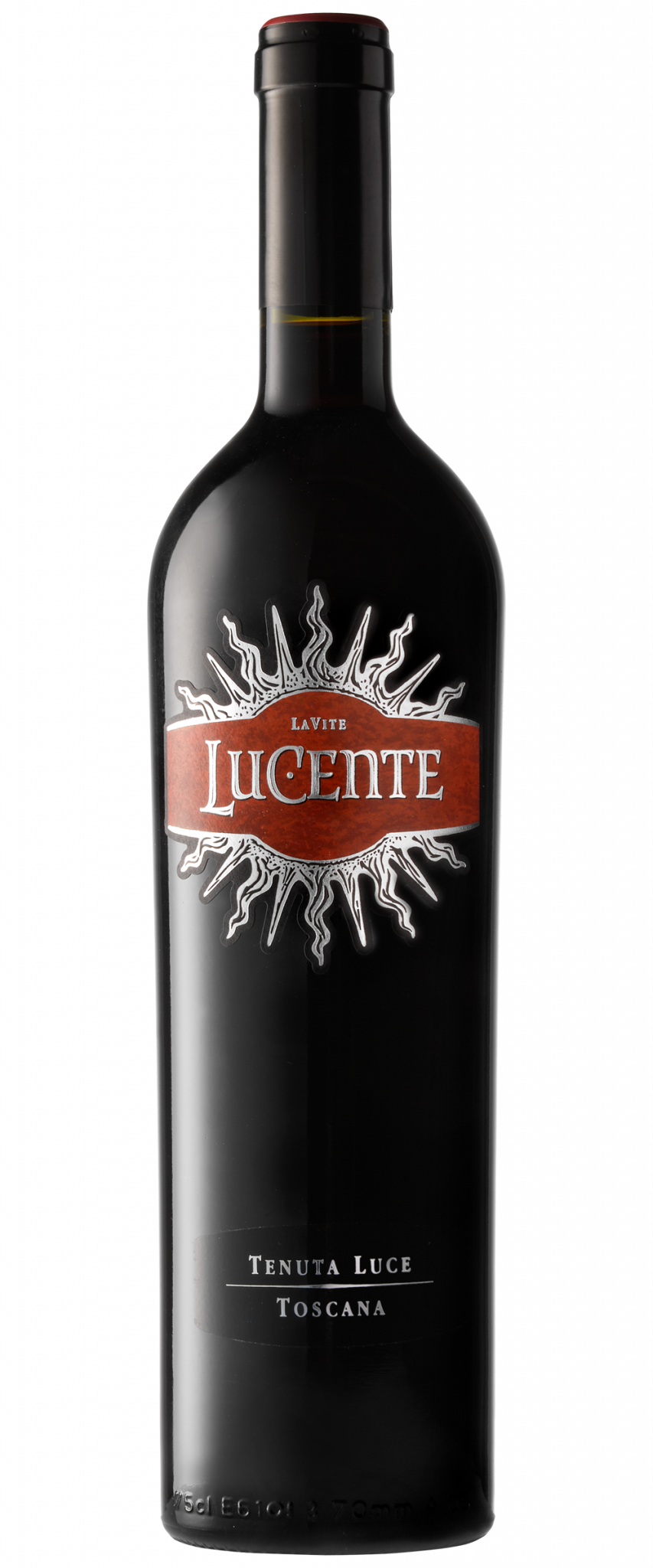 Lucente is the second wine of Luce, a wine with contemporary style, immediate and great pleasure, and like its elder sibling, an authentic interpretation of Montalcino and the Luce estate.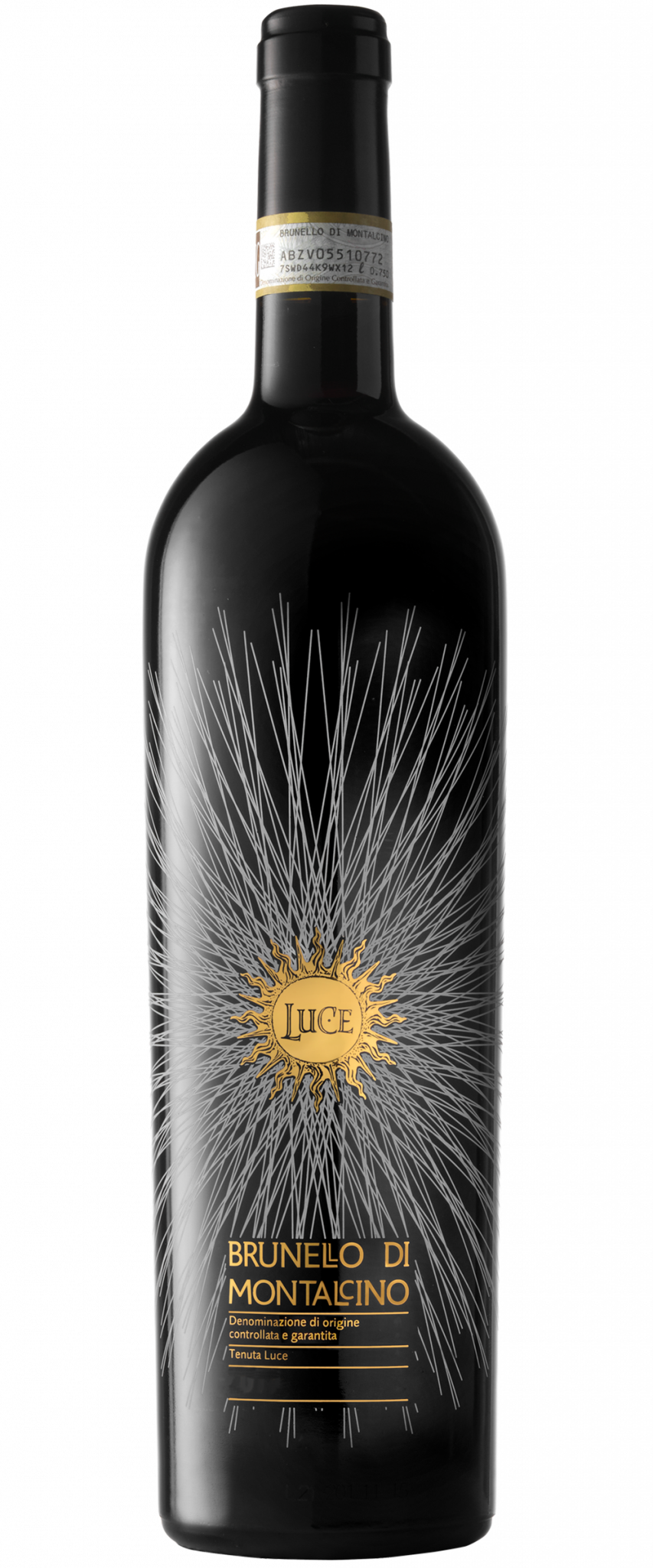 Luce Brunello is the winery's tribute to Montalcino and the wine that emerged there in the second half of the 19th century to become one of Italy's crowning jewels in wine production. It is produced in a very small quantity to showcase the unique character of a pure Sangiovese from the Luce estate vineyards and pay tribute to the winemaking tradition of Montalcino.
View all Wines
-

"March 19th 2020 was the 25th anniversary of Luce, a relatively young project founded by the Mondavi and Frescobaldi families in Montalcino. Despite the obvious cancellation of the event, the 2017 vintage celebrates this birthday properly. Luce is one of the few Super Tuscans of Montalcino. Compared to Brunello it is blended with Merlot adding suppleness and focused on new oak ageing. Deep crimson in colour, full of clove, vanilla and buttery aromas, than brights for black cherry and plummy notes, graphite and cherry flavour, with an earthy mineral finish. Grainy velvety tannins (impressive for 2017 vintage) and firm acidity are well supported by incredibly rich fruit concentration and suppleness. A wine drinkable now with potential for ageing." 

- "Big and rich, featuring plum, black cherry, leather and earth aromas and flavors. Ripe and fruity, with dense tannins buried in the flesh. A bit monolithic, yet also fresh and long. All the components are in the right proportions."
May 27, 2020 - Wine Spectator's senior editor, Bruce Sanderson, reports on the big, brawny 2015 Brunellos. Generally speaking, the producers in Montalcino welcomed the 2015 vintage which brought perfect growing conditions that yielded…

May 27, 2020 - Due to COVID-19 and the subsequent lock-down measures in Italy cancelling the Prowein and Vinitaly events, producers flocked to social media platforms to release their latest wines. Decanter's Aldo Fiordelli…
People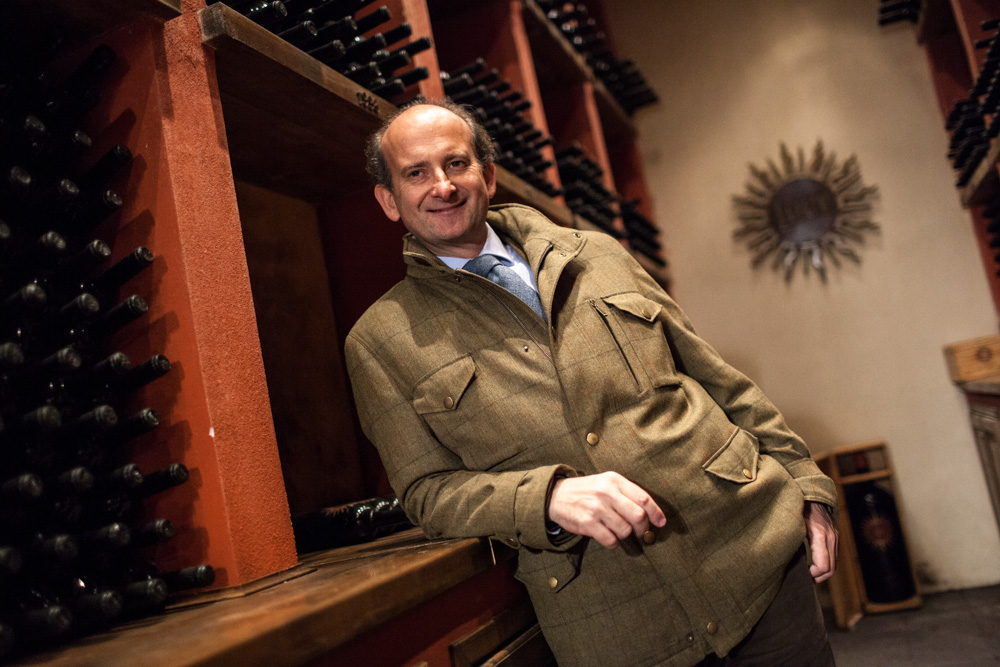 Lamberto Frescobaldi
Lamberto Frescobaldi represents the 30th generation of the renowned winegrowing family. His life's work has been the revitalization of the family's notable portfolio of agricultural estates.
Lamberto showed an obvious enthusiasm for agriculture even in his childhood, and in 1987, after earning his degree in Crop Sciences at the University of Florence, he took up advanced studies in Viticulture at the University of California at Davis.
His official duties in the family business commenced in 1989, and in 1995, with the establishment of the Luce winery in Montalcino, he shared winemaking responsibilities and direction with Tim Mondavi. In 2000, he was named Managing Director of Attems, one of Friuli's leading producers of white wine, which the family had acquired.
In 2005, he assumed the position of Managing Director of the Castelgiocondo winery in Montalcino, a prestigious producer of Brunello, and soon after became President of both Tenuta Castelgiocondo and Luce.
Since February 2002, he has served as President of the Società Vigneti di Nugola S.r.l., an innovative wine estate on the Tuscan coast, a joint venture between the Marchi and Frescobaldi families. Currently, he is President of the Frescobaldi Group.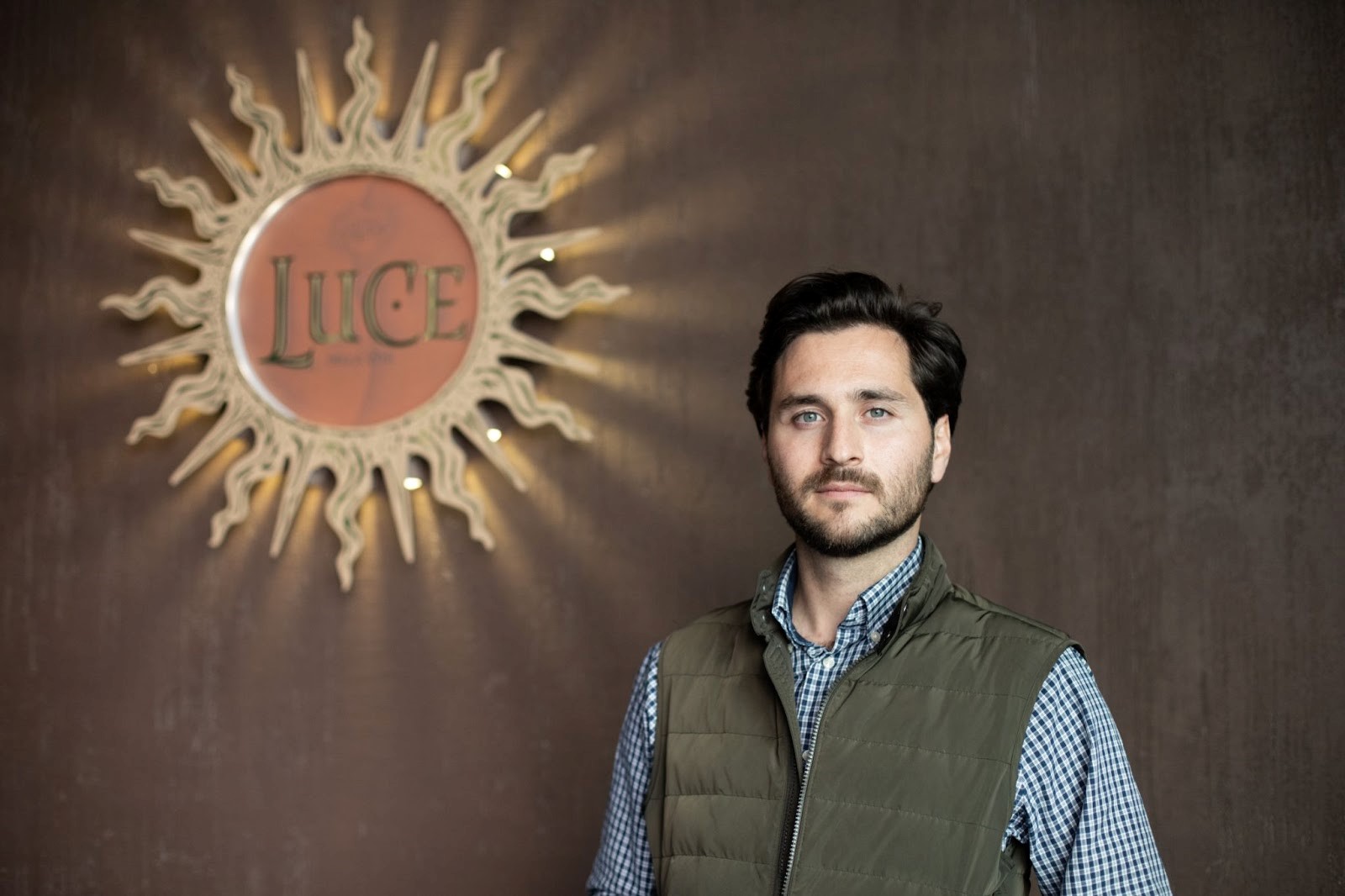 Alessandro Marini
A native of Marche, Alessandro Marini received his Viticulture and Oenology degree from Università Politecnica di Ancona, and followed with a 6-month internship at Artesia Winery in Napa, California. Subsequently, he moved to Bordeaux where he gained significant professional experience working for seven years at important estates like Figeac, Trotanoy, L'Eglise and Bellefont-Belcier. During this period, Marini obtained the Diplôme National d'Œnologie at Bordeaux's world-famous Institut des Sciences de la Vigne et du Vin (ISVV). These experiences, particularly those in France, strengthen Marini's conviction that every wine is deeply connected to its distinctive terroir and the understanding and respect for it are the essential elements to make great wines with utter uniqueness and varietal accuracy. Marini's vast professional knowledge and abilities are now an asset at Tenuta Luce. Under the guidance of Lamberto Frescobaldi, he will continue pursuing the vision and values that led to the birth of Luce 26 vintages ago.
Maps