Champagne Bollinger
La Grande Année 2014
Champagne, France
Bollinger's prestige  cuvée is the vintage-dated La Grande Année, made of roughly two-thirds Pinot Noir and one-third Chardonnay. It is produced only when the harvest reaches a perfect balance. This wine ferments entirely in oak barrels, and undergoes its second fermentation under cork instead of crown capsules. It's filled with aromas of honey, gingerbread and cinnamon, and offers a core of pastry and candied orange flavors on the palate.
In 1976, Bollinger Vintage became Grande Année; then, in 1997, "La" Grande Année, a name simple enough to illustrate its exceptional status. This prestige cuvée made its silver screen debut two years later, in James Bond's Casino Royale.
Vineyard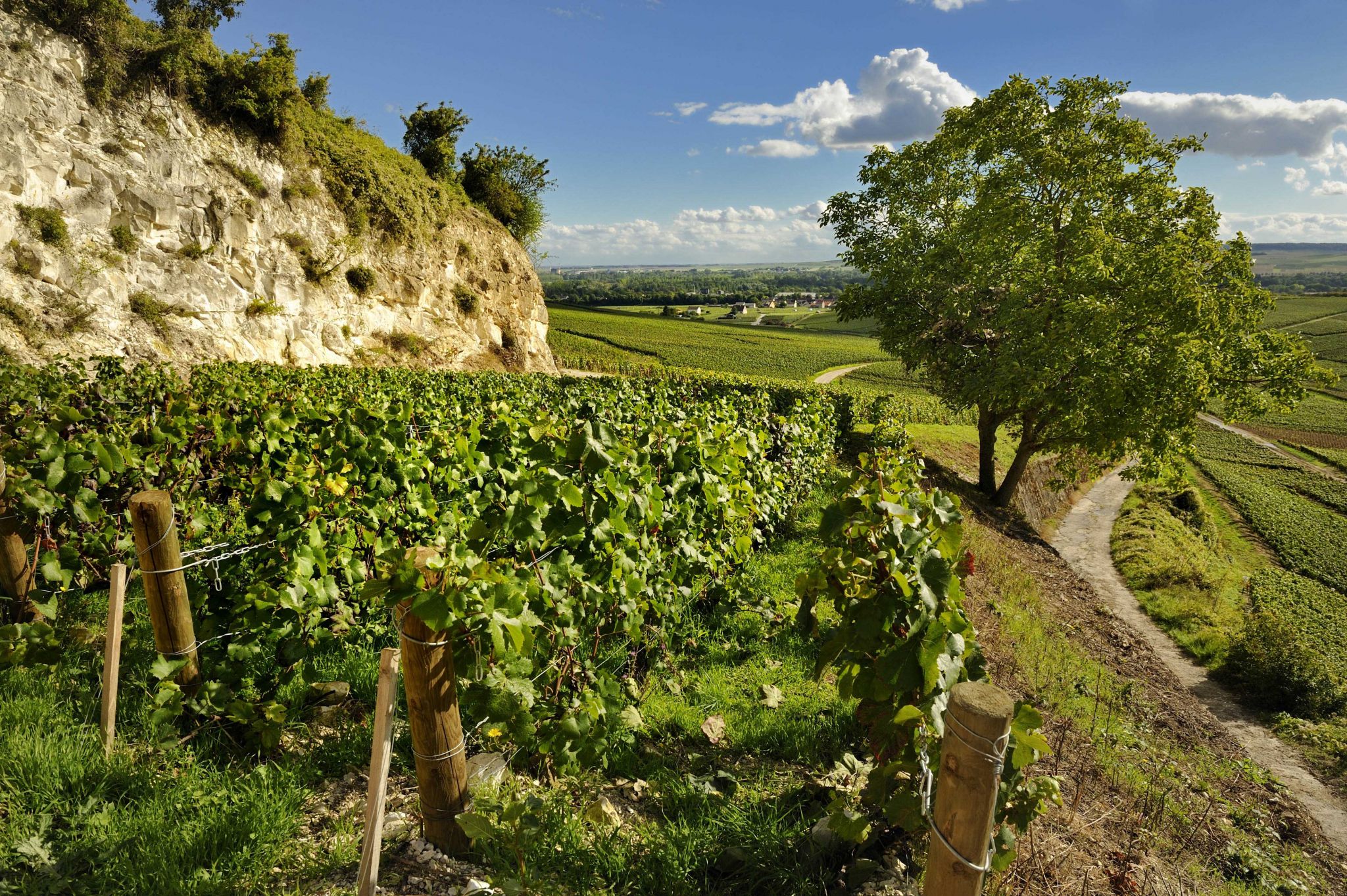 78% of the fruit was sourced from Grand Cru villages and 22% from Premier Cru villages. The Pinot Noir, 61% of the blend, comes predominantly from Äy and Verzenay, and the Chardonnay, 39% of the blend, from Chouilly and Oiry.
Additionally, Bollinger was accredited with a "High Environmental Value" certification in 2012 (more here).
Winemaking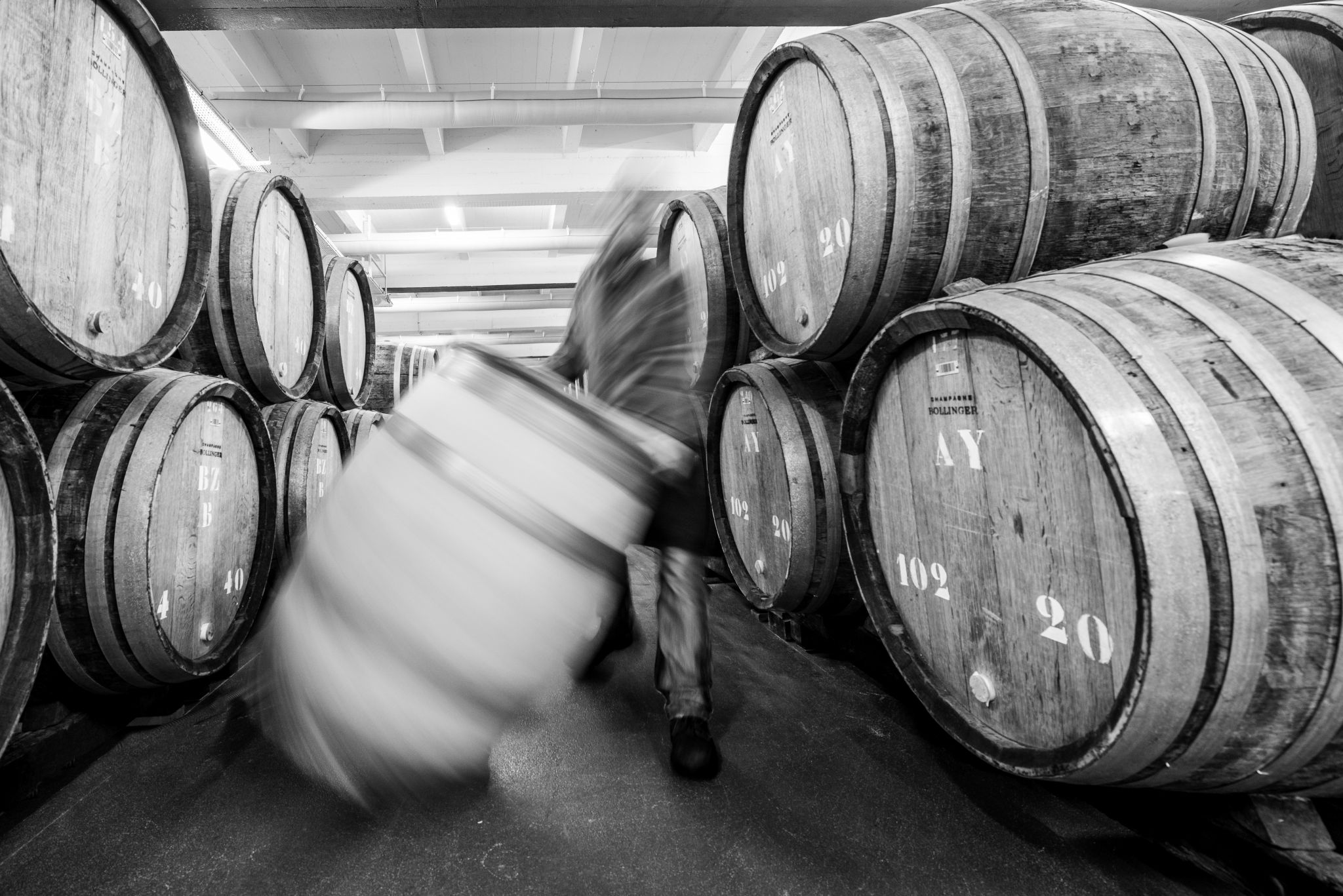 La Grande Année is vinified entirely in older oak barrels, specifically used 228 liter barrels and 400 liter casks that are up to 40 years old. The wine remains in barrel for 6 months, undergoing both alcoholic and malolactic fermentation in barrel, a point of distinction from the minute remaining producers who do ferment in barrel. The wine is then bottled under cork to undergo its secondary fermentation, rather than crown capsule. As a result, every bottle has to be hand-riddled and hand-disgorged. The wine spent about 7 years on the lees, and has a moderate dosage of 8 grams per liter. Needless to say, this is not an efficient way to produce Champagne. Quality is the only objective.
Vintage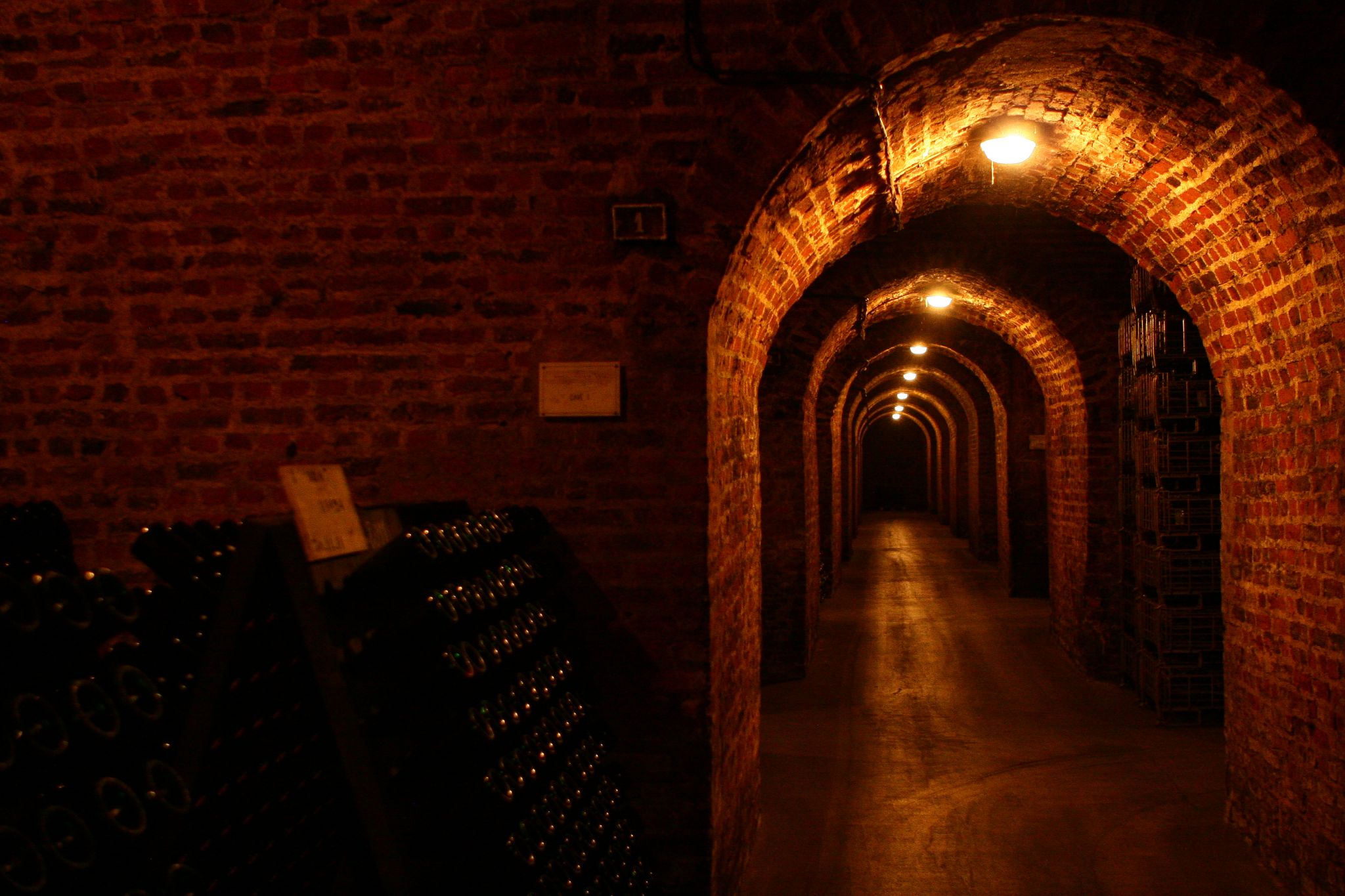 2014 marked an exceptional year: After the sunniest June in 50 years,
which resulted in a fairly early flowering, the months of July and August in particular were the coldest for almost 50 years. The two largest Bollinger vineyards –Aÿ et Verzenay –began harvesting five days after the official opening dates. All Bollinger vineyards began harvesting on the same day, the 15th of September (5 days later than the official date), resulting in the harvest being very grouped up and completed in just nine days (usually this takes two weeks). The quality of the grape was definitely there; the acidity was preserved by the cold summer, and parasites were kept at bay by a bright September, which allowed a beautiful maturity. There was a great balance achieved between maturity and acidity in the grape musts.
Tasting Note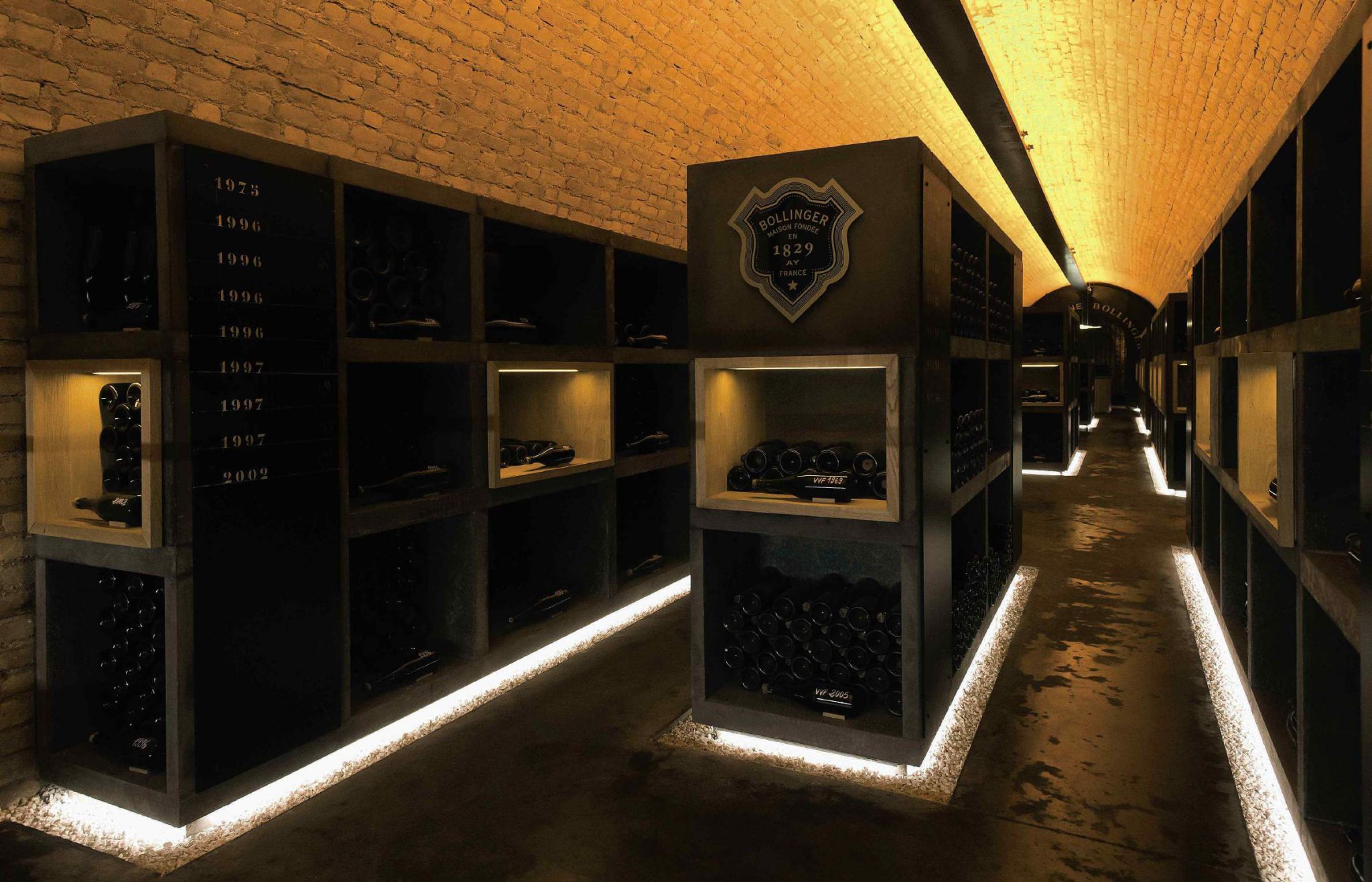 A precise and fruity nose with a slight scent of sea-air. Aromas of cherry and lemon mingle with quince and bergamot. Then notes of hazelnut and almond, peach and mirabelle plum complete this wine's range of aromas. The initial sensation is a fine and intense effervescence, followed by a wonderful vinosity, and then balanced with delicate acidity. It's very fine texture and sea-air finish bring excellent length on the palate, accompanied by a delicate minerality and the complex flavors of orchard fruit and citrus.
Food Pairing

La Grande Année 2014 is the perfect Champagne to serve with a fine meal, underscoring Bollinger's reputation as the ultimate food pairing Champagne. The Champagne shines when enjoyed with scallops paired with sorrel and vanilla or grilled oysters with smoked butter and sea purslane. Classic French hen of the woods mushroom, potato emulsion and truffles will do just fine. It can stand up to heartier fish and roasted meats as well.
Grape Varieties
Chardonnay, Pinot Noir
Appellation
Champagne, France
Farming
Sustainable farming practices include biological pest control, reducing the use of herbicides, recycling pruning waste and planting hedges/orchards to encourage biodiversity.
Suggested Retail Price
$230.00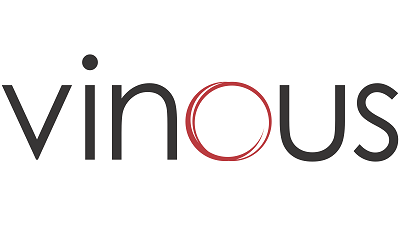 Vinous - March 8, 2022
"The 2014 La Grande Année is stunning. In fact, it is one of the best recent editions I can remember tasting. What comes through most is the wine's sizzling energy and tension, qualities that aren't often associated with Bollinger, where the Champagnes tend to show more breadth and volume. In 2014, readers will find a Grande Année built on linear intensity and drive. [This is] a truly magical Grande Année that will delight Champagne fans for several decades. I can't recommend the 2014 highly enough. It's a total knock-out." - AG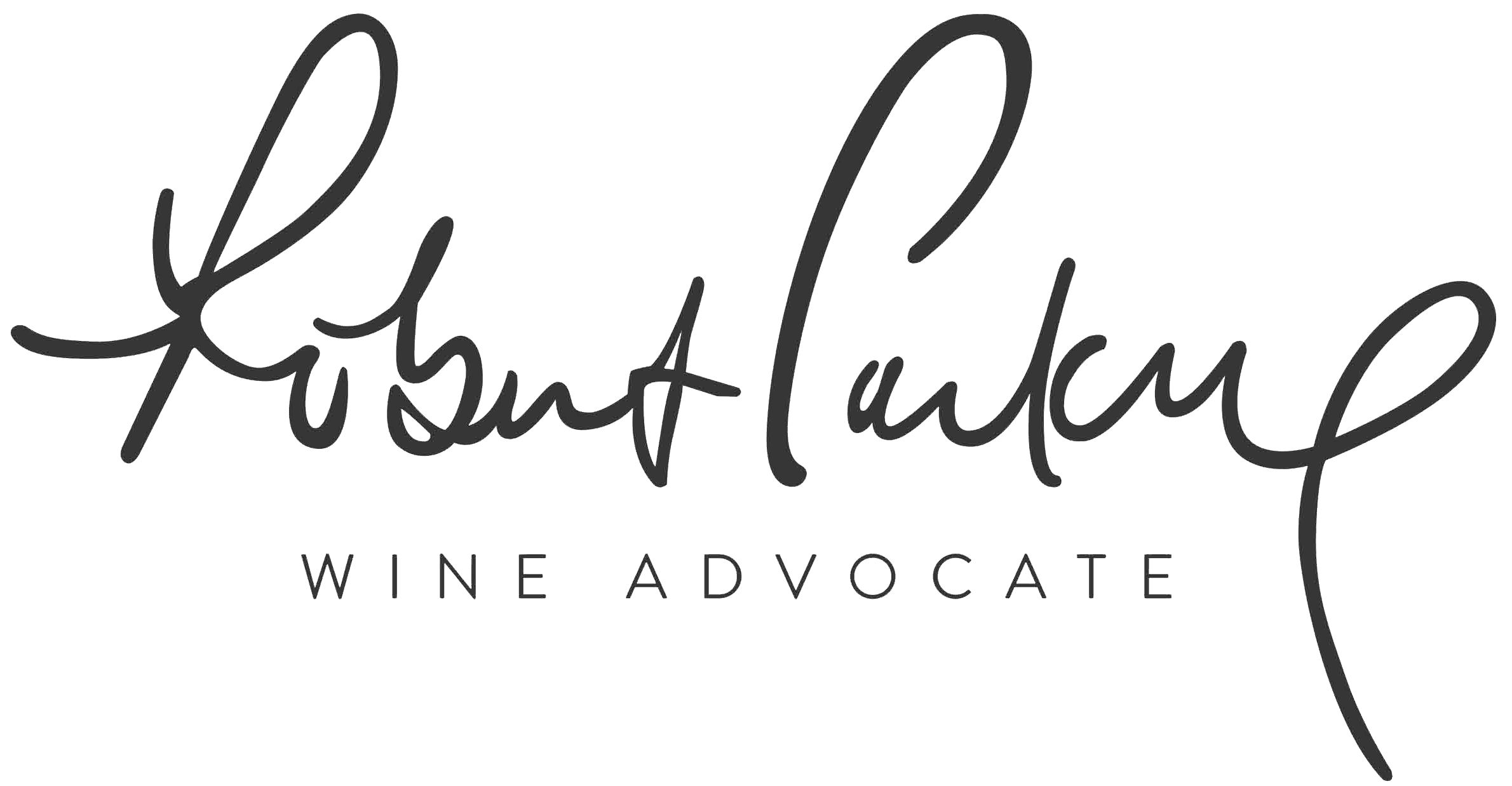 Wine Advocate - March 8, 2022
"Offering up complex aromas of crisp yellow orchard fruit, confit citrus, frangipane, walnuts, dried white flowers and subtle hints of iodine, Bollinger's 2014 Brut La Grande Année is medium to full-bodied, pillowy and vinous, with an elegantly fleshy core of fruit that's underpinned by racy acids and complemented by a pretty pinpoint mousse. Concluding with a long, chalky finish, this is a charming but precise Grande Année that's more giving and demonstrative than its immediate predecessor, the 2012, but which attains a very similar level of quality in a more challenging vintage—testimony to the serious viticulture that underpins Bollinger's contemporary excellence." -WK

Wine Spectator - April 6, 2022
"Racy acidity drives this mouthwatering Champagne, enlivening the rich panoply of flavors. Features a fine and creamy mousse that's still a lively springboard for aromas and flavors of crème de cassis, glazed tangerine, roasted hazelnut, ground coffee, pickled ginger and white blossoms. Long and satiny, with minerally salt and chalk notes gaining momentum on the lasting finish." -AN 4/22

Wine Enthusiast - June 27, 2022
"With the hallmark Bollinger richness that is derived from fermentation in wood and a high percentage of Pinot Noir in the blend, this grand wine is ripe, full of apple and spice flavors." —R.V.

Jeb Dunnuck - November 8, 2022
"Raised entirely in barrel, the 2014 Champagne La Grande Année Brut is all about finesse and capturing the cool, mineral tension and floral notes of the vintage. Enhancing those qualities, a bit higher proportion of Chardonnay was used for this release, making up 39% of the blend. It pours a pale straw, and it is layered and persistent with lightly toasted pastry, Mirabel plum liqueur, and saline. The palate is dry and more tightly wound at this stage, with driving citrus, a chalky texture, and a light phenolic finish. Subtle undercurrents of honey and butterscotch should continue to evolve beautifully over the coming decades." —A.F. 11/22

James Suckling - August 2, 2023
"Plenty of pie-crust and bread-dough aromas with lemon and apple tart. Flint as well. Medium to full body with a creamy texture and lovely elegance. It was a difficult vintage, but this came out nicely. Contrastive. Crisp at the end, even though the mid-palate is fruity. 61% pinot noir and 39% chardonnay. " —J.S. 8/23
More on Champagne Bollinger La Grande Année 2014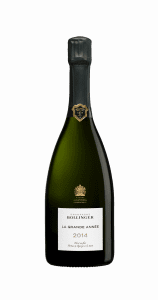 March 10, 2022 - Its an exciting launch week for Champagne Bollinger, releasing both the La Grande Année and La Grande Année Rose 2014 vintage. Both Antonio Galloni of Vinous Media, and William Kelley…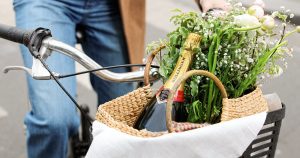 March 30, 2022 - The news of the new vintage was included in today's "News Briefs", which provides an overview of the prestige cuvée and the global culinary program. The write up notes that…
Other Wines by this Producer

Champagne, France
This limited edition cuvée celebrates 2 important milestones. Firstly, it celebrates the historic partnership between Bollinger and Bond. Bollinger has been the exclusive Champagne partner of Bond since 1979, so 2019 marks the 40th anniversary of their relationship. Secondly, it celebrates the release of the upcoming movie, No Time to Die, which will be the 25th movie in the series (and Bollinger's 15th Bond movie since the start of the partnership).
Champagne, France
Lily Bollinger agreed to a Bollinger rosé under one condition, it had to be extraordinary, and that is how La Grande Année Rosé was born. A blend like no other, the wine is as an extension to the House's prestige cuvée, La Grande Année, as is the subtle marriage between this great vintage Champagne and the addition of red wine from a unique plot, the legendary Côte aux Enfants.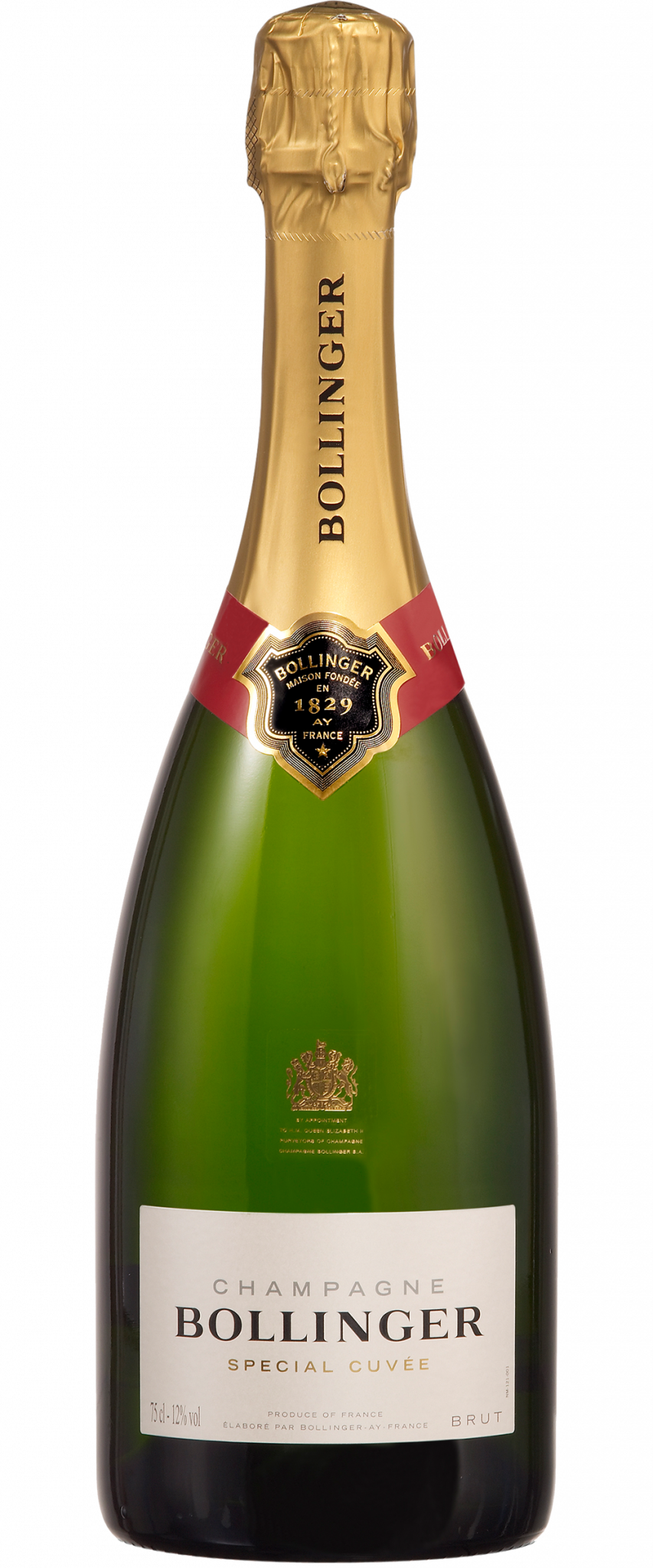 Champagne, France
From vineyard to bottling, Special Cuvée sees such an extraordinary level of care and attention, it is difficult to place within the non-vintage or, really, any Champagne category. It is a Champagne that stands apart.  Within one bottle, all the complexity of flavor, texture and pleasure that Champagne can offer.  Special Cuvée is truly a journey of devotion from Bollinger.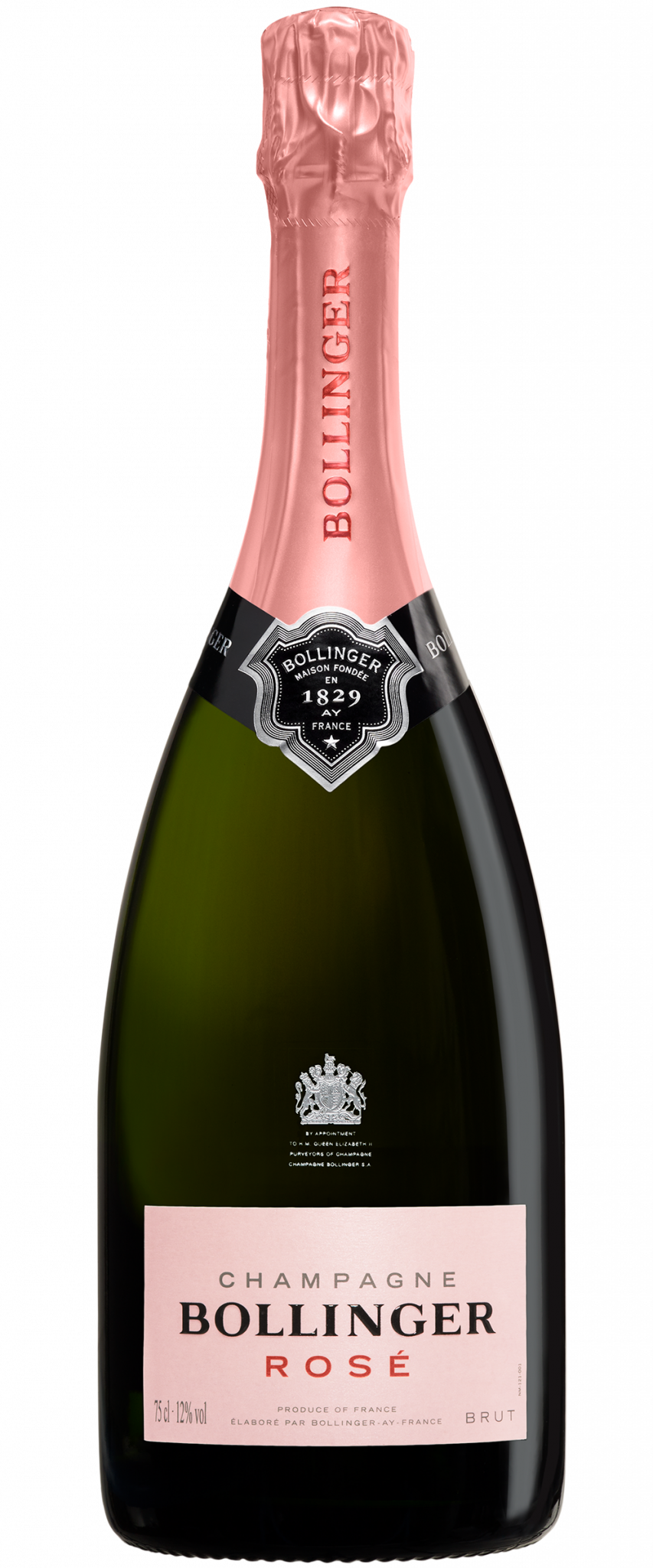 Champagne, France
In the same way that Special Cuvée stands apart from non-vintage Champagnes, Bollinger Rosé is an exception for Rosé Champagnes. What is more, it is a relative secret, as Bollinger did not release a non-vintage Rosé until 2008 and the quantity produced is quite limited. The wine begins as Special Cuvée and then Bollinger's specialty as the Pinot Noir producer in Champagne takes center stage, as the red fruits that join the conversation dance vibrantly, the finish has just a hint of perfectly ripe tannin, and the deep complexity of the wine shines through transparently.
Champagne, France
PN, made entirely from Pinot Noir to underscore the very essence and DNA of the House style, is the first new cuvée added to Bollinger's permanent range since rosé in 2008. Each release of PN, developed as a series to bring Bollinger's unique vision of Pinot Noir to light, will showcase a different cru from the base year that highlights its distinctive terroir and taste.
Champagne, France
A small revolution in the world of Champagne. In 1967, Bollinger releases R.D. 1952.  There is no comparable Champagne on the market at the time. This bold and brilliant Champagne takes the pillars of what makes Champagne Bollinger so unique, and pushes them to their ultimate level. It is, very simply, a masterpiece.

Champagne, France
Vieilles Vignes Françaises is one of Champagne's most mythical cuvees, produced from miraculously preserved and ungrafted 100% Pinot Noir vines. Phylloxera destroyed the vines of Champagne in the early 20th century, but amazingly enough two of Bollinger's classified Grands crus plots, Chaudes Terres and Clos St. Jacques, survived and are still grown the traditional way. Madame Lily Bollinger first had this wine produced in 1969 as an anniversary cuvee to commemorate her 70th birthday. Following the wine's launch in 1974, Vieilles Vignes Françaises promptly became a collectible and a symbol of a bygone era. Over the decades, its uniqueness and scarcity have made it one of the most sought-after and expensive Champagnes.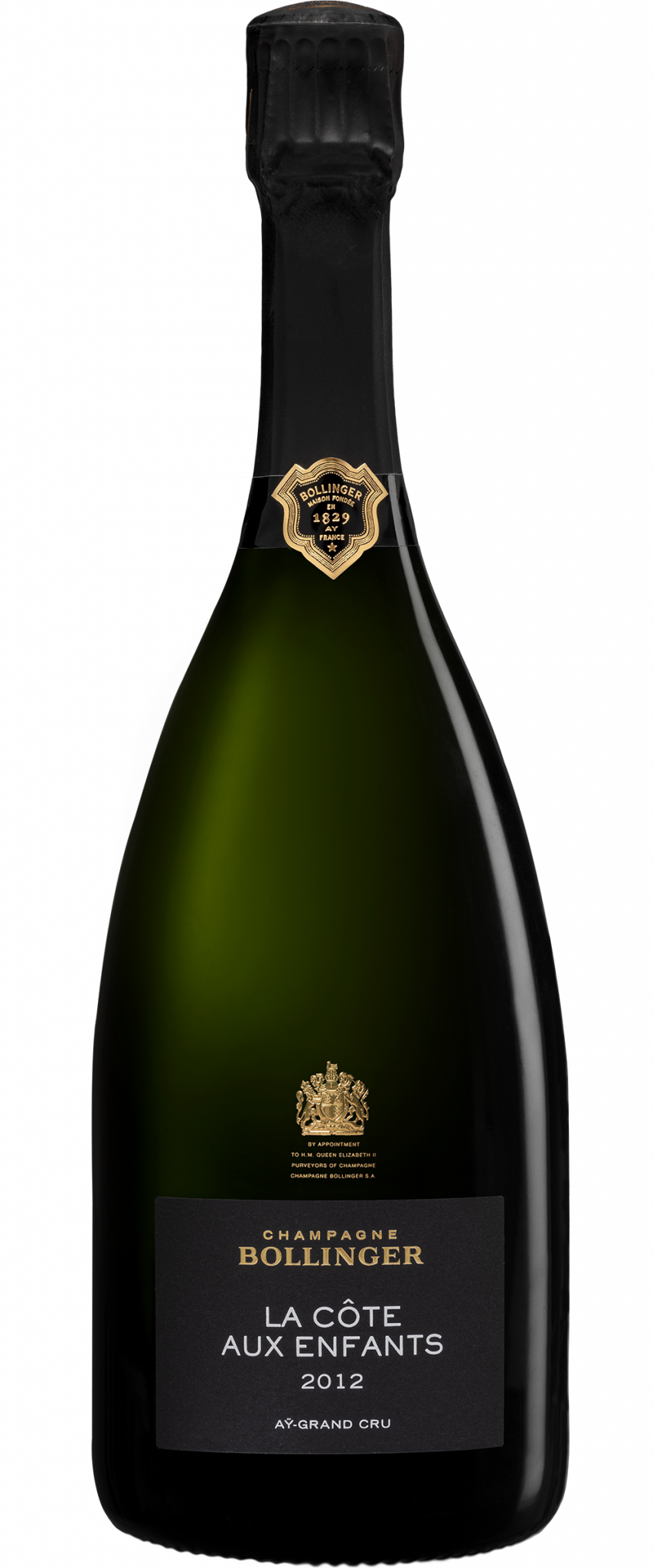 Champagne, France
Established by Jacques Bollinger between 1926 and 1934, La Côte aux Enfants is a steep hillside vineyard located on the outskirts of Aÿ.  This unique parcel has been a source of endless fascination, producing some of the most highly prized Pinot Noir in the region. Aware of its potential, it became Champagne Bollinger's ambition to produce a great vintage Champagne exclusively from this vineyard, with 100% Pinot Noir. The fruit comes from the north-west side of the hill, revealing a particularly refined expression of La Côte aux Enfants vineyard.

Champagne, France
A stunning and extremely rare, still red wine produced only for the greatest vintages. This wine harmoniously combines 100% Pinot Noir Grand Cru fruit from an exceptional vineyard with traditional Burgundian style winemaking. Historically, Pinot Noirs from Aÿ were the most popular wines of the French court, specifically a favorite of King Henri IV, and La Côte aux Enfants comes from a steep plot just outside of the village. This wine is the purest expression of Pinot Noir, offering a fine, delicate texture in the mouth, and a tautness giving it a beautifully long finish.