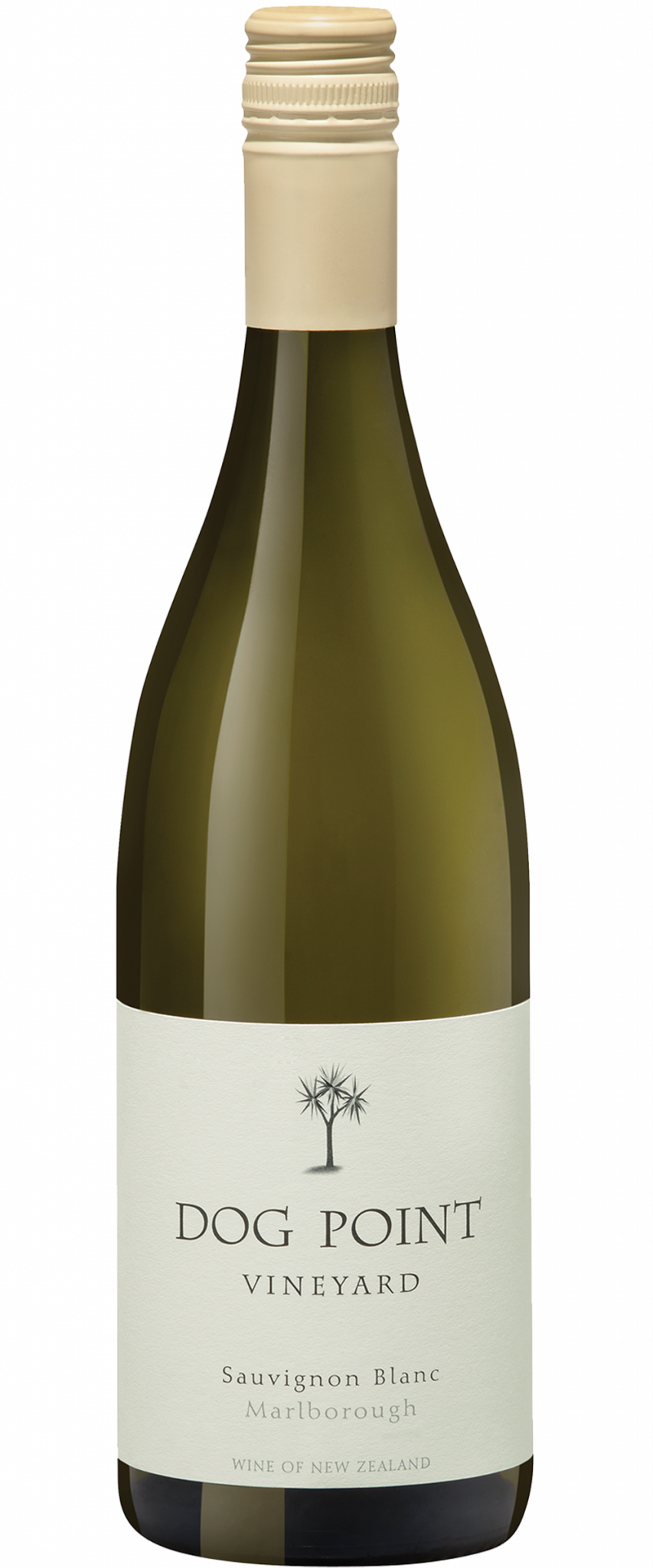 Dog Point Vineyard
Sauvignon Blanc 2022
Marlborough
The ultimate vision for us, and for many others, of vibrant and perfumed New Zealand Sauvignon Blanc. Dog Point's Sauvignon Blanc takes a category of wine and completely transcends it, with an intensity, depth and energy that so obviously sets it apart from the first encounter. Dog Point actually began their history making only the radical Section 94 Sauvignon Blanc, the 2 year barrel fermented Sauvignon Blanc that sits entirely out of the category. When they decided to make a pure stainless steel vinified Sauvignon Blanc, they kept the same philosophical foundation: pushing to the ultimate every process to produce top quality, distinctive wine.
They hand-pick fruit at low yields (virtually unheard of in New Zealand), green harvest at times (totally crazy), and ferment partially with indigenous yeasts. This wine has helped make Dog Point such an important advocate of premium wine production in New Zealand, and for New Zealand throughout the world. Don't forget to leave a bottle or two in the cellar; the wine ages beautifully.
Vineyard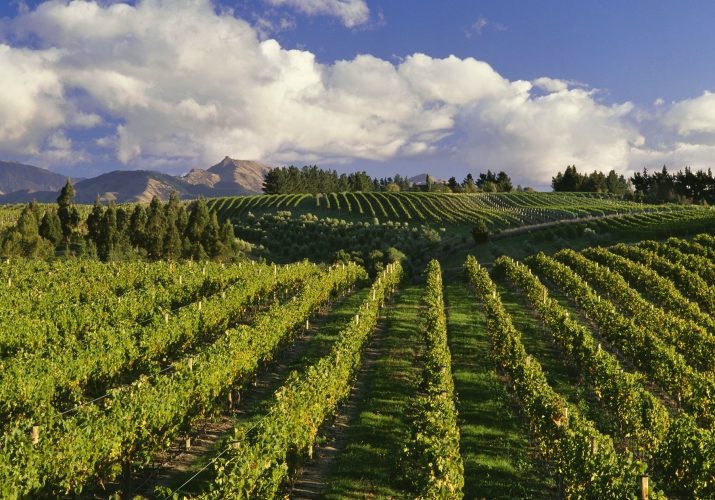 The grapes are hand-picked from eight separate vineyard parcels owned by Dog Point within the Wairau Valley. Yields are around 50 hl/ha (so not far from Grand Cru Bordeaux in a good year). Their Sauvignon Blanc is mainly planted on free draining silty clay loams on the flats of the valley, as these express intense citrus and grapefruit flavors. Dog Point operates under what is called the "Biogro" program, an initiative to promote the production of premium quality wine utilizing environmentally friendly and responsible practices, details of which are further down.
Winemaking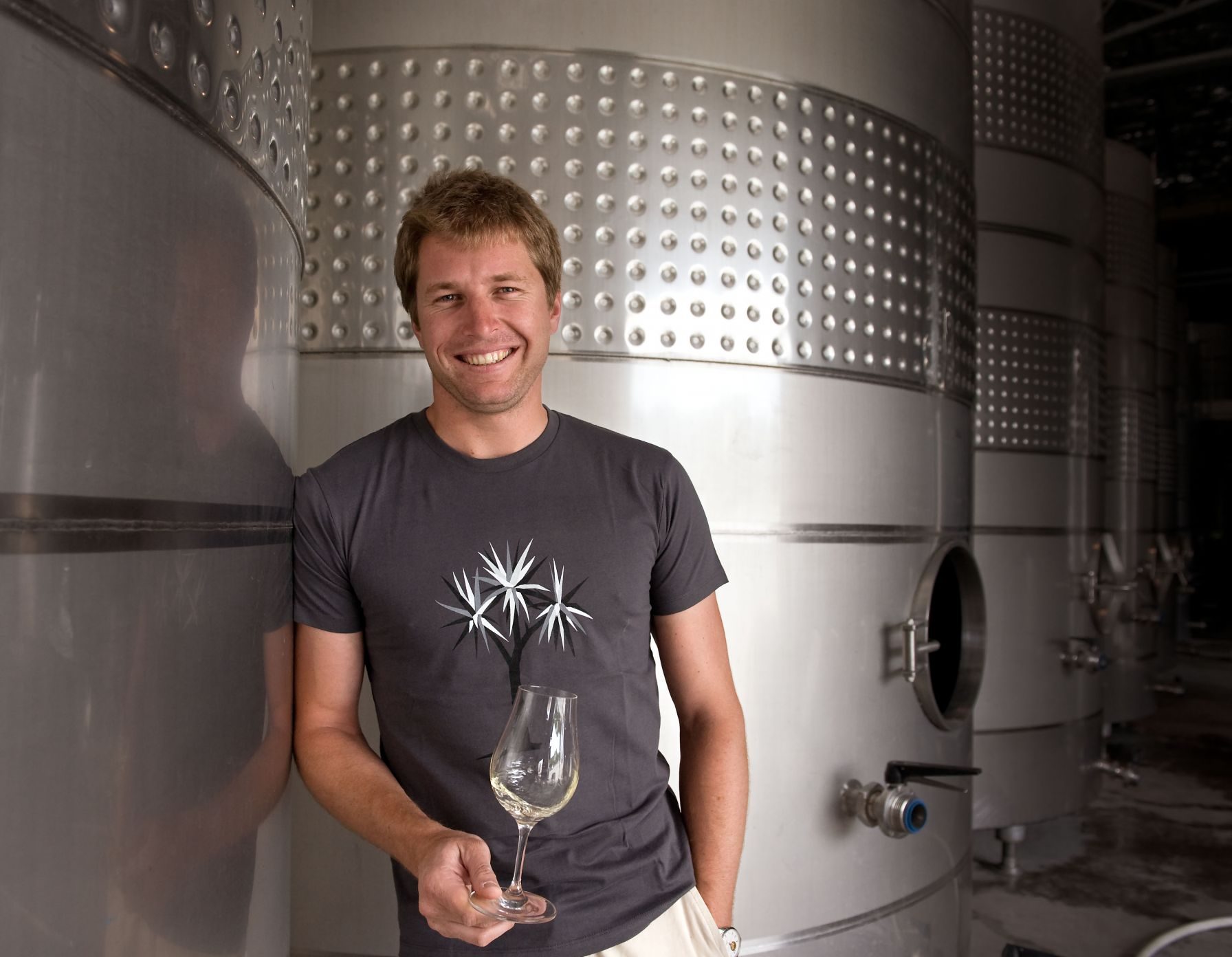 The handpicked fruit was sorted both in the vineyard and again at the winery. The grapes were then whole-cluster pressed, reducing the extraction of vegetative pyrazines and bitter anthocyanins, and fermented in stainless steel using a combination of indigenous and cultured yeasts. The wine was then aged for 4 months in tanks, bottled without fining, and aged further in bottle.
Vintage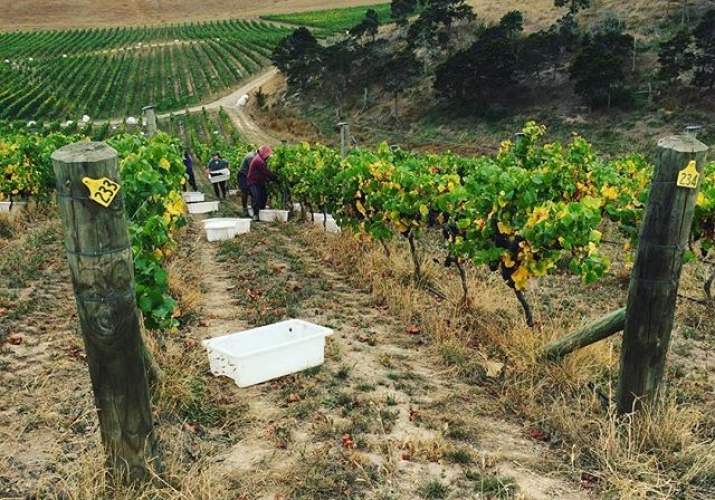 A mild spring after a wet winter in 2021 gave the vines a good start to growth. Budburst occurred around average timing from early September with only a few frost events occurring. Flowering was kind and produced what would normally have been a favorable yield. However, December and February brought significant rainfall (more than 200mm) to the usually dry period, giving the vines renewed vigor but unfortunately also increasing the threat of disease. Hand dropping of diseased bunches was paramount to retain high quality, as was further sorting at the winery door. This resulted in a much smaller than expected harvest, but one with great concentration and character, highlighted by intense fruit and concentration.
Tasting Note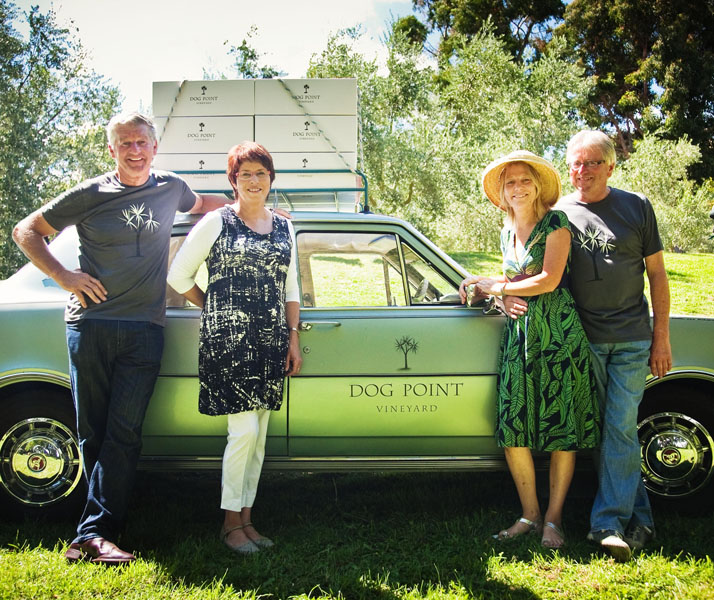 Pale straw. A pure expression of Dog Point Sauvignon with lifted aromatics of granny smith apple, lemon rind as well as floral tones of orange blossoms and elderflower burst from the glass. Bright citrus flavors from an elegant year, followed by saline acidity washing across the palate, leaving subtle tropical tones unfurling on the finish.
Organic Initiatives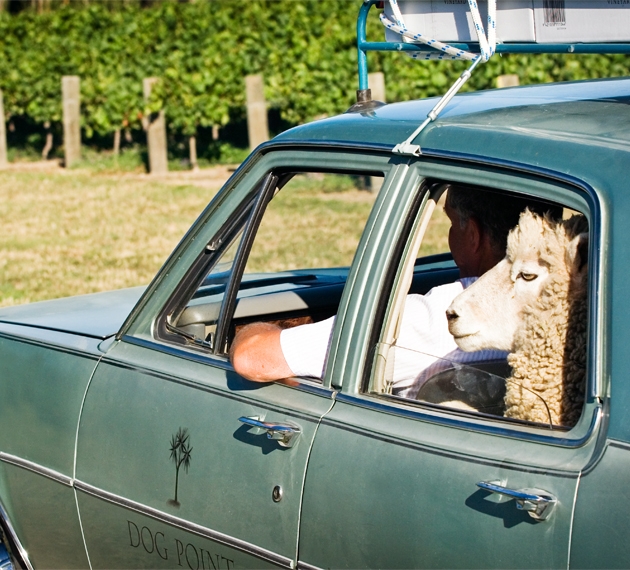 Dog Point have farmed organically for over a decade, are now certified. From a sustainability standpoint, their major work is with turning vine pruning and mulch into organic compost for use on the property; planting cover crop to encourage beneficial insects for biological control of pests; and bringing in 2,500 sheep and 25 steers in the winter to keep weeds down and add organic matter to the soil.
Grape Varieties
Sauvignon Blanc
Farming
All vineyards were converted to organic farming in 2009. 2,500 sheep graze and fertilize in winter; prunings are composted and spread; 25 steer also graze the property.
Suggested Retail Price
$28.00

Wine Spectator - May 25, 2023 "A focused, precise expression of Sauvignon Blanc, with makrut lime leaf aromatics, notes of fresh lemon sorbet and a touch of fresh ginger. Ends with plenty of lime zest details on the mouthwatering finish, where a note of orange blossom lingers." -M.W 5/23
Other Wines by this Producer

Dog Point's renown as a Sauvignon Blanc producers has done nothing to lessen the enthusiasm around their Pinot Noir, today considered one of the finest in New Zealand. What sets their wine apart is the generosity of the structure, which comes off as rich but not sweet, and the complex mingling of fruit and savory notes.

Several influential voices in the wine industry believe that in time Chardonnay may prove New Zealand's single highest achievement. All three of the Dog Point wines fermented in barrel are small in production, but the Chardonnay is the smallest, and and times indeed the most dazzling.

Section 94 is widely regarded as the most distinctive and greatest Sauvignon Blanc being made in New Zealand today. James Healy and Ivan Sutherland were among the first to begin fermenting their Sauvignon in barrel with wild yeasts, a technique that along with the old vines they use, leads to a full-bodied wine that is less fruit-forward, more exotic, and has immense textural complexity.