Dog Point Vineyard
Pinot Noir 2015
Marlborough
Dog Point's Pinot Noir is a head-turner because of the immense reputation they have as a Sauvignon Blanc producer. Their Pinot is not just good – it's one of the very best in New Zealand, and truly world class. The intensive vineyard work they carry out to produce distinctive Sauvignon Blanc results in fantastically complex Pinot fruit when carried out in clay hillsides of Marlborough. And, in turn, their use of wild yeasts and long aging gives the wine a generosity and integration that provide both easy and intellectual pleasure.
Vineyard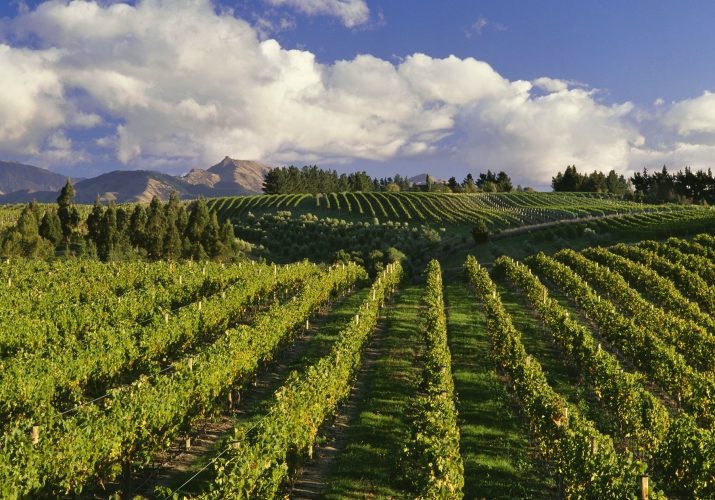 Dog Point grows Pinot Noir on the clay hill slopes, and more specifically has 6 clones that were planted starting in 1983. Vines are managed so that yields are 35 hl/ha, and as with all Dog Point wines, the picking is by hand (only 5% of New Zealand fruit is hand-picked). Dog Point operates under what is called the "Biogro" program, an initiative to promote the production of premium quality wine utilizing environmentally friendly and responsible practices, details of which are further down.
Winemaking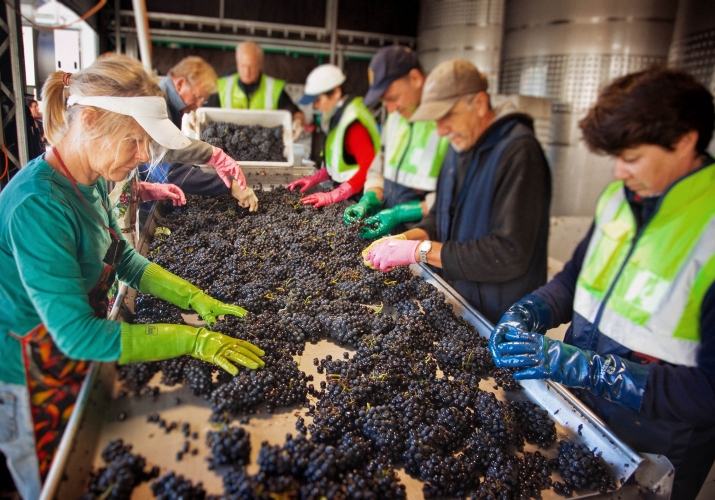 The fruit is hand sorted and destemmed, with 15% of whole clusters included. Fermentation is in small stainless steel open top fermenters with 100% native yeasts, and lasts around 2 weeks before pressing into French oak barrels (40% new). Bottling is without fining or filtration.
Vintage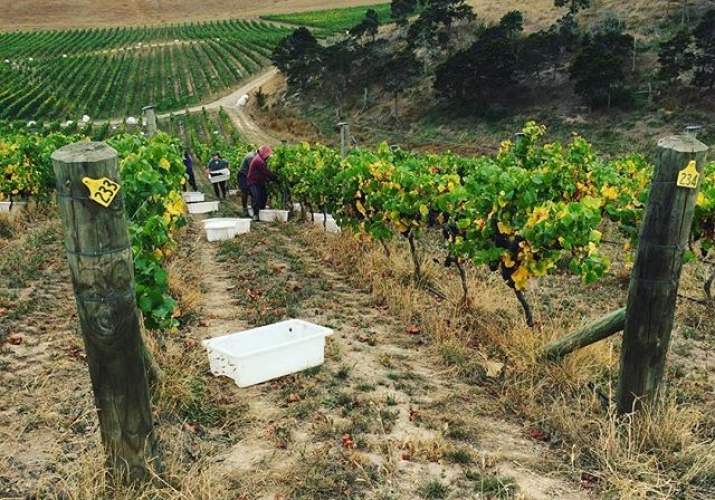 The 2015 harvest began with an early start on the 3rd March after a warm and dry season, with only half of the usual annual rainfall (310mm). It was a small yielding year due to indifferent weather at flowering, followed by a dry summer, which led to concentrated wines that will age well.
Tasting Note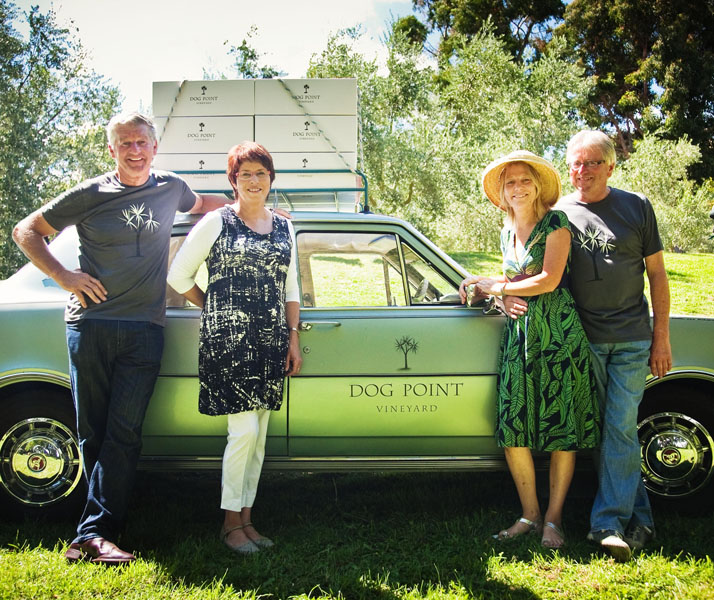 Deep ruby in color. A ripe spectrum of flavors led by dark stone fruit and evident spice aromas. The palate is bold, with intense red and dark fruit. The use of whole bunch inclusion during fermentation adds a layer of dried herbs and floral notes. The wine has a rich and full palate structure, with even, fine grained tannins.
Organic Initiatives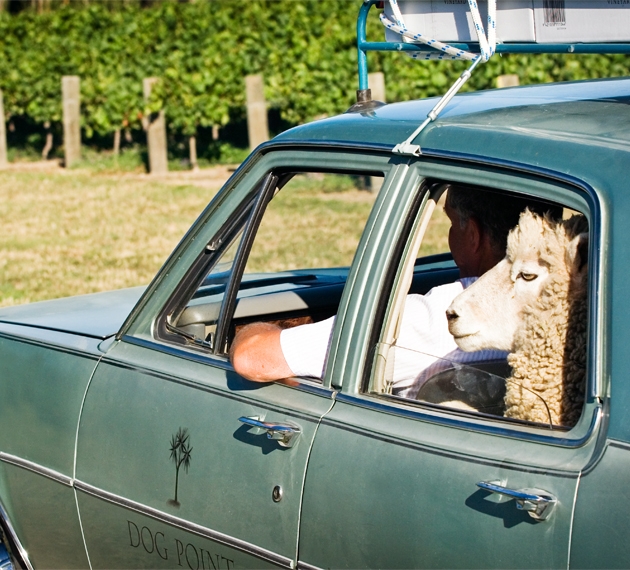 Dog Point have farmed organically for over a decade, are now certified. From a sustainability standpoint, their major work is with turning vine pruning and mulch into organic compost for use on the property; planting cover crop to encourage beneficial insects for biological control of pests; and bringing in 2,500 sheep and 25 steers in the winter to keep weeds down and add organic matter to the soil.
Grape Varieties
Pinot Noir
Farming
Certified Organic & Sustainable. All vineyards were converted to organic farming in 2009. 2,000 sheep graze and fertilize in winter; prunings are composted and spread; 25 steer also graze the property.
Suggested Retail Price
$43

James Suckling - "Impressive red-cherry aromas precede great depth and structured, handy tannins that pull real flavors out of the wine and coat the palate. This holds fresh and rich darker cherries and red plums long into the finish. Regal pinot with soul and swagger."
Other Wines by this Producer

Dog Point's Sauvignon Blanc has become the icon in its category, a stainless steel Sauvignon Blanc that pulsates with energy, expressiveness and complexity that push the boundaries of what you may expect from Marlborough Sauvignon Blanc. 

Section 94 is widely regarded as the most distinctive and greatest Sauvignon Blanc being made in New Zealand today. James Healy and Ivan Sutherland were among the first to begin fermenting their Sauvignon in barrel with wild yeasts, a technique that along with the old vines they use, leads to a full-bodied wine that is less fruit-forward, more exotic, and has immense textural complexity. 

Several influential voices in the wine industry believe that in time Chardonnay may prove New Zealand's single highest achievement. All three of the Dog Point wines fermented in barrel are small in production, but the Chardonnay is the smallest, and and times indeed the most dazzling.