Ornellaia
Ornellaia 2015
Bolgheri DOC Superiore
Ornellaia is the estate's "Grand Vin", with exceptional balance, power, elegance, and great aging potential. It faithfully reflects, in every vintage, its nature, site, and distinctive Mediterranean personality, and has established itself as one of the most iconic wines in Italy (and beyond).
Vineyard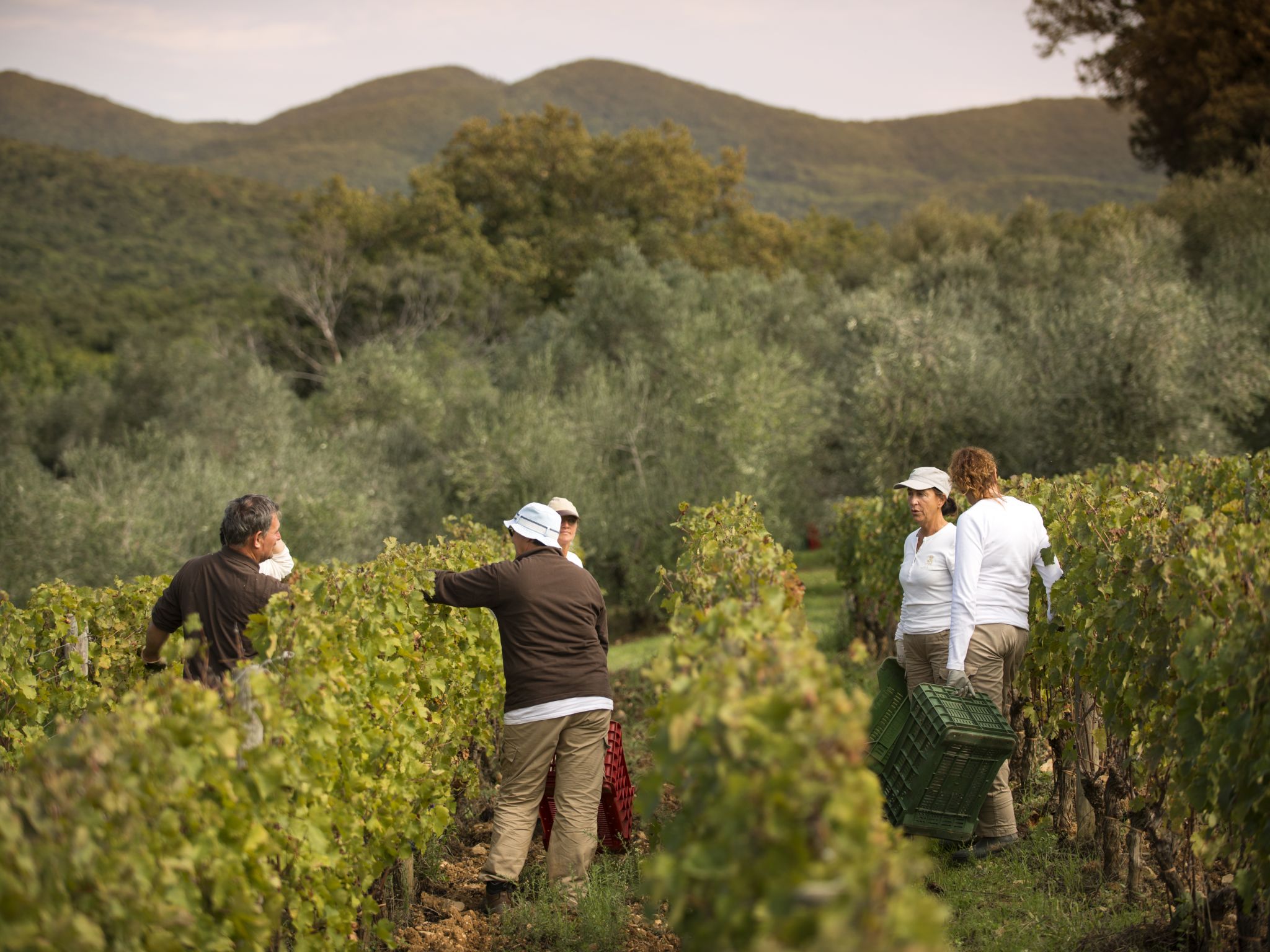 The Ornellaia vineyard totals 280 acres that are divided into more than 70 vineyard plots according to soil type, exposition and varietal. There are three major soil types: marine (sedimentary deposit from the sea), alluvial (marly, sandy clays with mineral veins), and volcanic (schist, gravel and porous soils). All the vineyards are about 3 miles from the Mediterranean shore. The mild maritime climate features sea breezes that keep the sky clear, low rainfall, and long summers that favor the development of aromatic compounds.
Vineyards are planted at high density, from 5,000-8,700 hl/ha, and feature several training systems – spur-pruned cordon, single Guyot, and head-pruned vines.
Winemaking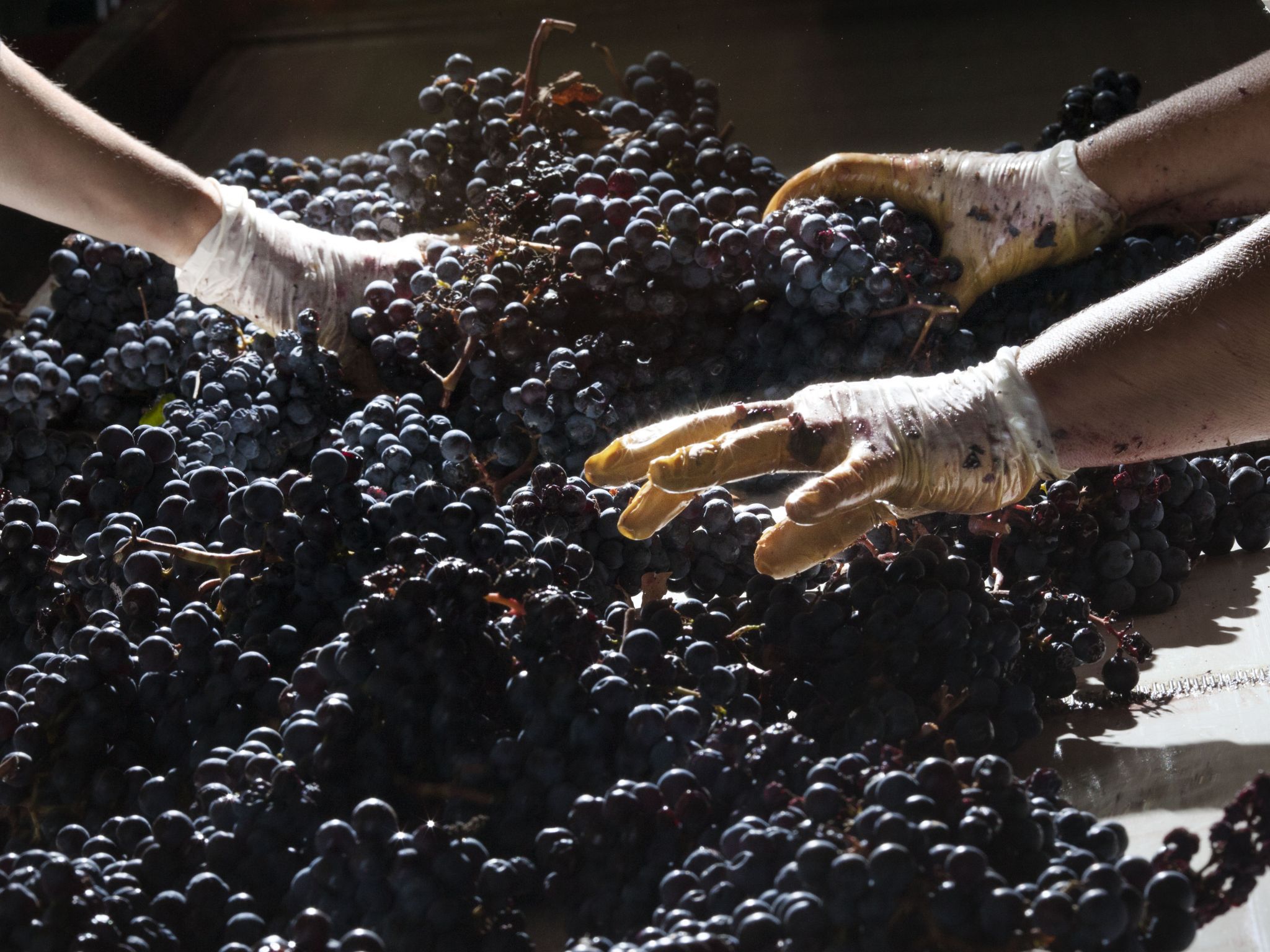 The clusters are hand-picked into 15-kg boxes and then go through a selection by hand on a double sorting table, both before and after destemming, and grapes are finally softly crushed. Each grape variety and single vineyard block is vinified separately. Fermentation takes place in stainless steel tanks at temperatures between 26-30°C for two weeks, followed by 10-15 days of maceration on the skins. The malolactic fermentation takes place mainly in oak barrels, 70% new and 30% once-used. The wine then remains in barriques, in Ornellaia's temperature- controlled cellars, for about 18 months. After the first 12 months of maturation, the wine is assembled and then returned to the barriques for an additional 6 months. After bottling, the wine ages a further 12 months prior to release.
Vintage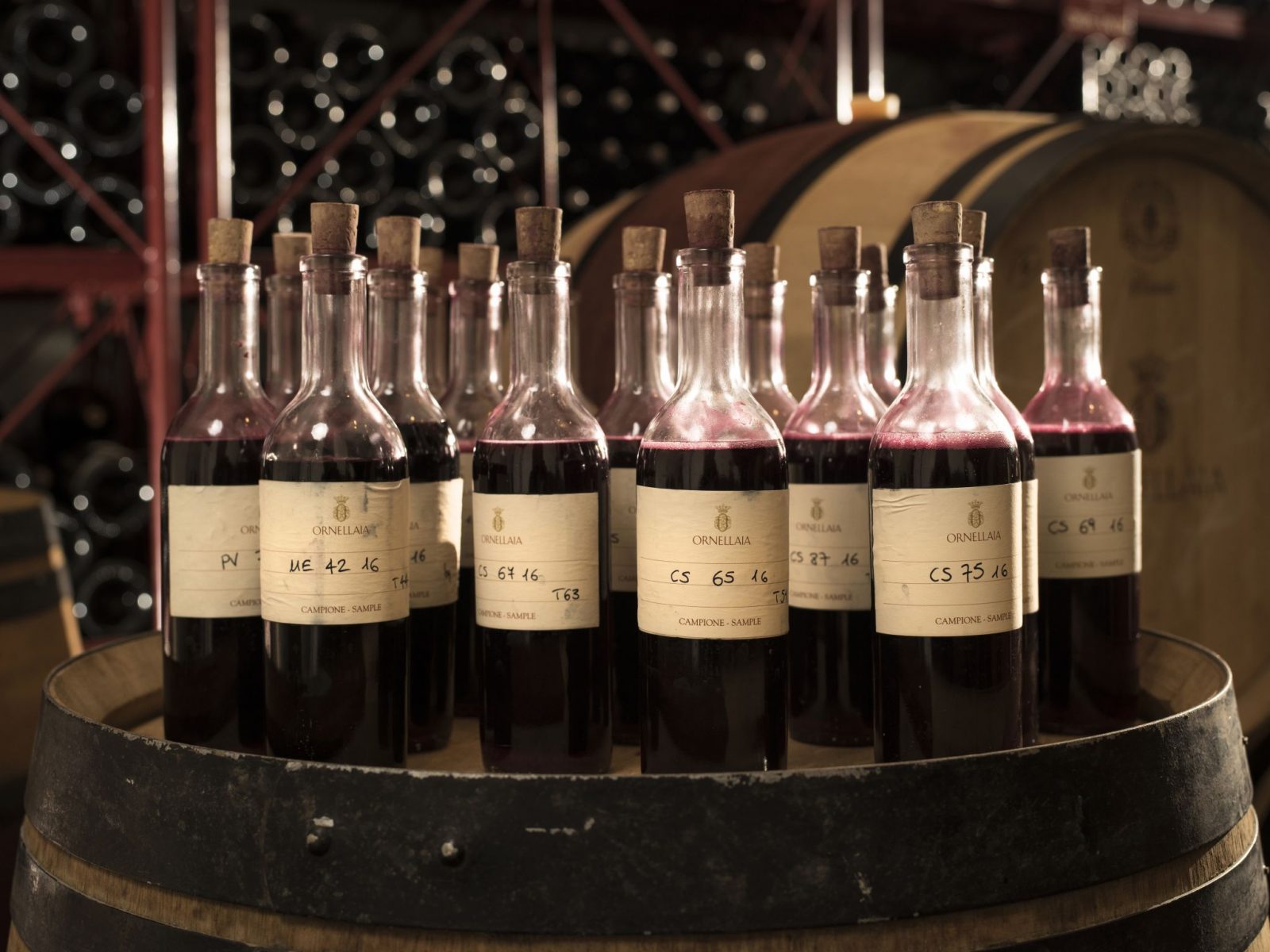 53% Cabernet Sauvignon
23% Merlot
17% Cabernet Franc
7% Petit Verdot
After the unusual 2014, the 2015 vintage proved to be very regular, almost "textbook" like. After a normal, rainy, mild winter, with just a couple of days with temperatures below zero, the budding arrived on time in the first days of April. Spring was characterized by a dry and sunny weather, ideal conditions for a regular vegetative
development, that culminated in a fast and complete blooming at the end of May. Starting in June, water stress gradually became an issue. July will be remembered as particularly scorching and dry, with maximum temperatures that exceeded 30°C every single day of the month. The heat, combined with the absence of rains, made us fear an interruption in the ripening process and possibly an early harvest. Luckily rain came around the 10th of August, with abundant precipitation allowed the grapes to continue ripening, also bringing a much cooler weather during the final stages. This cool yet sunny weather persisted throughout the harvest, allowing us to pick very slowly, waiting for every vineyard to arrive at the perfect point of ripeness, combining a fresh and lively aromatic quality with a perfect phenolic maturation with abundant yet silky and soft tannins. We began on the 29th of August with the Merlot, and ended on the 12th of October with the last of the Cabernet Sauvignon and Petit Verdot.
Tasting Note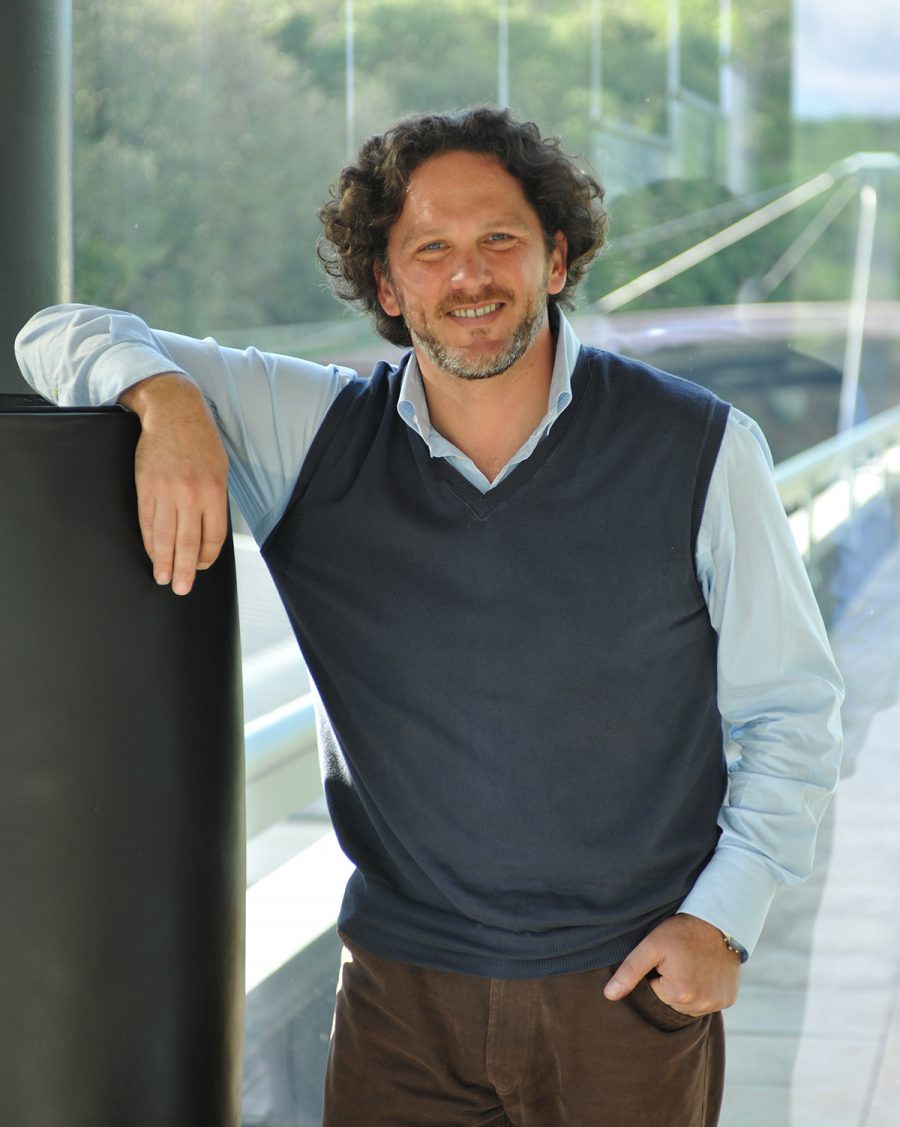 Like people of great 'Carisma' (Charisma), wines of great vintages know how to impose themselves naturally, without force, their balance allowing them to shine without having to flaunt themselves. The 2015 vintage perfectly expresses this behavioural trait. Born during a particularly balanced harvest season, 2015 is certainly one of the great Ornellaia vintages. The usual intense colour indicates a wine of great texture and intensity, followed by a fruity scent that is ripe and fresh at the same time, emphasized by classic balsamic and spicy hints. On the palate it is rich, dense, and full-bodied, with an exceptional tannic texture, dense and velvety, of great refinement, that extends throughout the mouth. The long finish concludes with a feeling of firmness and finely spiced hints.
– WINEMAKER AXEL HEINZ
Grape Varieties
Cabernet Franc, Cabernet Sauvignon, Merlot, Petit Verdot
Appellation
Bolgheri DOC Superiore
Suggested Retail Price
$255.00

Jeb Dunnuck - May 10, 2019 "The 2015 Ornellaia isn't far off the 2016 yet shows a much more sexy, sunny, flamboyant style. Terrific notes of sweet black cherries, Asian spices, graphite, wood smoke, mint, and dried tobacco all soar from the glass, and it's complex and nuanced yet still packs serious oomph and intensity. Full-bodied, concentrated, and with a terrific mid-palate, it has beautifully polished tannins, no hard edges, and a great finish. It's already accessible, and I suspect it will continue drinking beautifully for two decades or more. This cuvee saw the same 20 months in 70% new oak and is a blend of 53% Cabernet Sauvignon, 23% Merlot, 17% Cabernet Franc, and 7% Petit Verdot."

James Suckling - September 11, 2018 "The blackberry and blueberry aromas with fresh sage and bay-leaf character are impressive. Stone, graphite and mineral undertones. Full-bodied and silky and refined tannins. Dusty. Elegance and polish. Shows greatness in strength and refinement. A dialed-in, dialed-back Ornellaia. Drink in 2022."

Bruce Sanderson, Wine Spectator - August 14, 2018 "A big, brooding red, packed with blackberry, plum and earth flavors, all wrapped in spicy oak. Monolithic now, finishing with saline mineral elements, a leafy tobacco edge and dense, mouthcoating tannins. Terrific potential. Cabernet Sauvignon, Merlot, Cabernet Franc and Petit Verdot."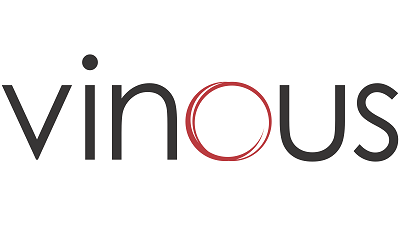 Antonio Galloni, Vinous Media - August 14, 2018 "The 2015 Ornellaia is a dream wine with magnificent balance. All the elements are in the right place. In most vintages, Ornellaia needs time to fully come together, but the 2015 is just impeccable, even in the early going. The warm vintage notwithstanding, winemaker Axel Heinz crafted and Ornellaia is more about finesse and power. The potent, bruising tannins Ornellaia can show as a young wine are nowhere to be found. Bright raspberry jam, mint, white flowers and pomegranate are some of the many notes that punctuate the finish in a memorable Ornellaia that will go down among the great vintages produced at this reference-point estate."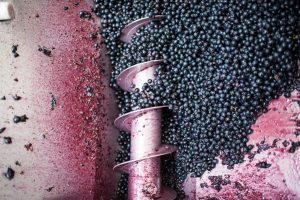 September 13, 2019 - In Decanter's recent publication, Chris Mercer writes of Bordeaux red blends around the world. Traditionally a Bordeaux red blend combines two or more of the classic Bordeaux varieties: Cabernet Sauvignon,…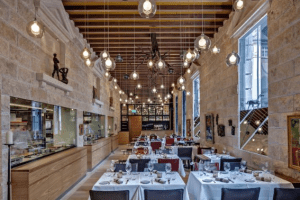 August 30, 2019 - Karla Alindahao, Contributing Editor at Forbes, shares her featured article focusing on Le Serre Nuove. In her article titled "Object of Desire: Le Serre Nuove dell'Ornellaia 2016" Karla writes…
Other Wines by this Producer

Toscana Bianco IGT
Ornus dell'Ornellaia is a late harvest Petit Manseng produced in extremely limited quantities and gives yet another dimension to the Estate. In certain vintages conditions are perfect in the tiny "Palmetta" vineyard for the production of this exclusive dessert wine. The name Ornus dell'Ornellaia takes its inspiration from 'Fraxinus Ornus', the Latin name for the Manna or Flowering Ash (in Italian, Orniello), the tree which has given its name to the Ornellaia. The "Manna Ash" Orniello or 'Fraxinus Ornus' is a tree which is typical to the Mediterranean coastal area. Its precious sap has been used since Biblical times as a sweetener and acts as a perfect link to the sweetness of Ornus dell'Ornellaia.
Toscana IGT
Le Volte dell'Ornellaia combines a Mediterranean expression of generosity with structure and complexity, reflecting the philosophy of Ornellaia. It represents the first step into the Ornellaia family, and is an ideal wine for everyday enjoyment.
Toscana IGT Bianco
Poggio alle Gazze dell'Ornellaia is one of Italy's most innovative and progressive white wines, providing an altogether different experience of the Ornellaia estate and its Mediterranean influences.

Bolgheri DOC Rosso
Coming primarily from the Ornellaia's younger vineyard sites and made with the same passion and attention to detail as the estate's flagship wine, Le Serre Nuove dell'Ornellaia combines generosity and depth of flavor with an engaging and vibrant personality.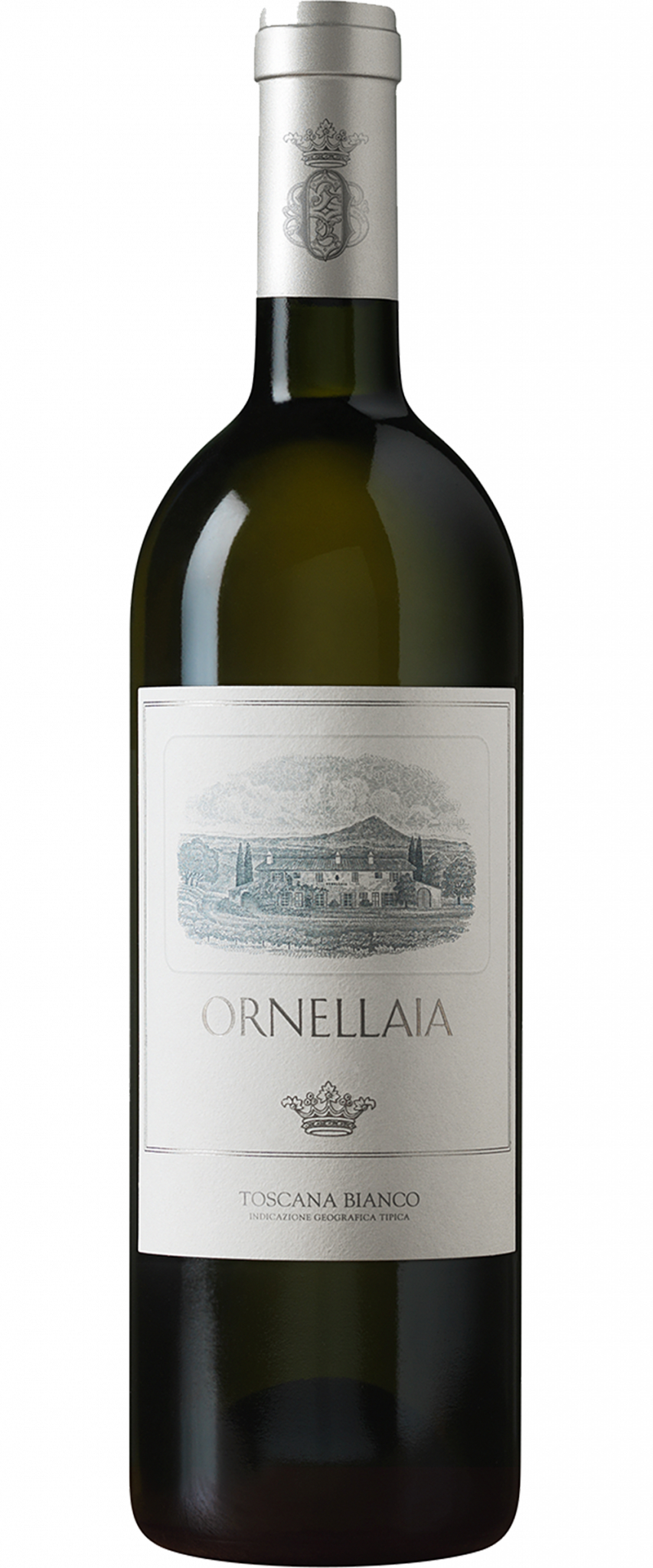 IGT Toscana
Ornellaia Bianco is Italy's most ambitious white wine. It is a result of the Estate's desire to translate the exceptional properties of its terroir not only into red wines, but also into this magnificent white.