Ornellaia
Bolgheri, Italy
Ornellaia has established itself among the iconic wine estates in Italy (and beyond). The estate is dedicated to producing charming and opulent wines, full of Mediterranean character and finesse, reflecting the estate's unique terroir in Bolgheri on the Tuscan coast.  The combination of Bolgheri's unique soils and growing conditions, and what can only be characterized as a total obsession with excellence, result in the world-class wines from Cabernet Sauvignon, Merlot, and Sauvignon Blanc that so many wine lovers across the world have come to cherish.
Ornellaia employs a full time team of 80 people whose passion and motivation make Ornellaia what it is today. No shortcuts in the part of the production are allowed and the details literally come down to a grape by grape basis. Wines are intently crafted to capture the character of each vintage, in all its complexity and facets. In fact, the character and intricacies of each individual vintage are so important to the estate that since vintage 2006, Winemaker and Estate Director Axel Heinz has identified a single word that captures the character of each vintage, and that word is interpreted by a contemporary artist who produces special labels and a site-specific work of art that remains part of the estate's permanent collection.
In addition to its place among Italy's iconic wines, Ornellaia is also an ambassador for the Bolgheri region, leading it to be recognized as one of Italy's greatest winegrowing regions. It is their belief, and it is hard to argue, that Bogheri's mild maritime climate and diversity of soils create wines as distinct, complex and pleasurable as any in the world.
Learn more here.

Toscana Bianco IGT
Ornus dell'Ornellaia is a late harvest Petit Manseng produced in extremely limited quantities and gives yet another dimension to the Estate. In certain vintages conditions are perfect in the tiny "Palmetta" vineyard for the production of this exclusive dessert wine. The name Ornus dell'Ornellaia takes its inspiration from 'Fraxinus Ornus', the Latin name for the Manna or Flowering Ash (in Italian, Orniello), the tree which has given its name to the Ornellaia. The "Manna Ash" Orniello or 'Fraxinus Ornus' is a tree which is typical to the Mediterranean coastal area. Its precious sap has been used since Biblical times as a sweetener and acts as a perfect link to the sweetness of Ornus dell'Ornellaia.
Toscana IGT
Le Volte dell'Ornellaia combines a Mediterranean expression of generosity with structure and complexity, reflecting the philosophy of Ornellaia. It represents the first step into the Ornellaia family, and is an ideal wine for everyday enjoyment.
Toscana IGT Bianco
Poggio alle Gazze dell'Ornellaia is one of Italy's most innovative and progressive white wines, providing an altogether different experience of the Ornellaia estate and its Mediterranean influences.

Bolgheri DOC Rosso
Coming primarily from the Ornellaia's younger vineyard sites and made with the same passion and attention to detail as the estate's flagship wine, Le Serre Nuove dell'Ornellaia combines generosity and depth of flavor with an engaging and vibrant personality.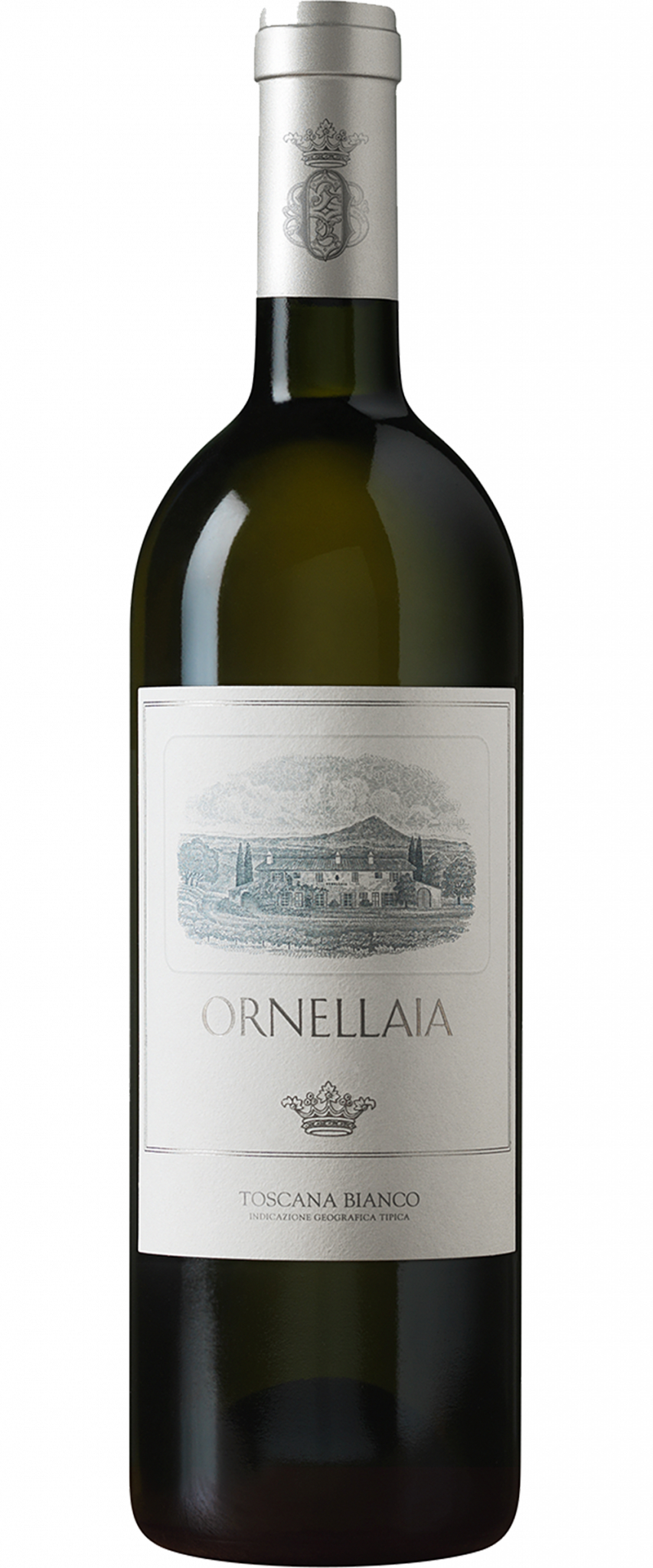 IGT Toscana
Ornellaia Bianco is Italy's most ambitious white wine. It is a result of the Estate's desire to translate the exceptional properties of its terroir not only into red wines, but also into this magnificent white.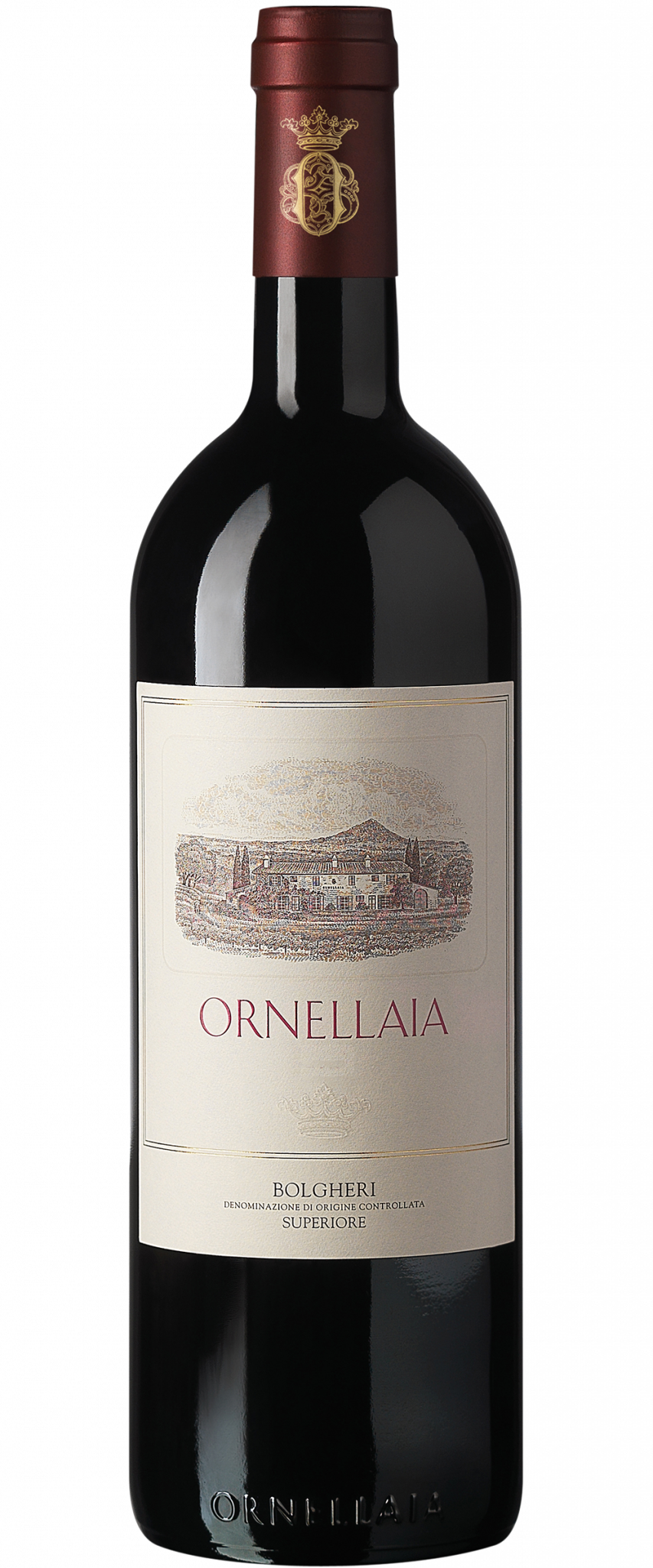 Bolgheri DOC Superiore
Ornellaia is the estate's "Grand Vin", with exceptional balance, power, elegance, and great aging potential. It faithfully reflects, in every vintage, its nature, site, and distinctive Mediterranean personality.
View all Wines
- "The 2016 Bolgheri Superiore Ornellaia is a wine of extreme complexity and precision. It offers monumental depth with profound layers of black fruit, coffee, licorice and baking chocolate. I tasted this 2016 vintage beside the less-impactful 2015 vintage (which was reviewed last year). These two editions are very different when compared side to side, and this 2016 release is clearly superior in terms of the quality, clarity and intensity of its offerings. This Ornellaia delivers glossy shine and a polished texture that segues to important richness, concentration and textural fiber. It wraps thickly over the palate, imparting waves of sweet dark fruit and dark spice that linger for many long minutes. This beautiful wine is hitting the market now, but collectors will want to put it straight into their cellars for safekeeping."
January 18, 2019 - Forbes wine columnist Brian Freedman writes about Ornellaia and the estate's Vendemmia d'Artista project. Read all about it here.
People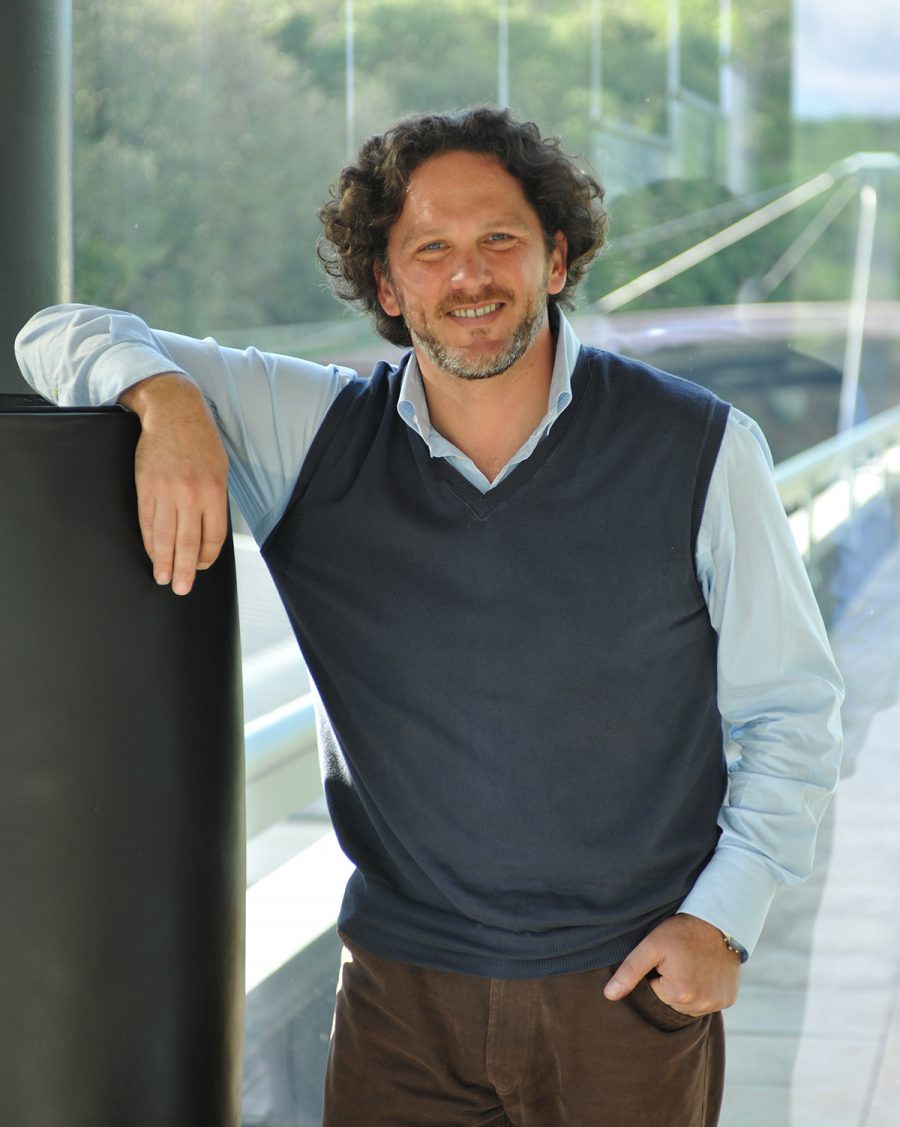 Axel Heinz
Ornellaia Winemaker and Estate Director Axel Heinz Born in Munich, Germany, on 19 November 1971. In 1993, after completing high school, he moved to France, in the Bordeaux region, where he obtained a diploma in Agriculture, "Viticulture Oenologie," from the Lycée d'Enseignement Général et Technologique Agricole de Bordeaux (LEGTA), and got his first experience in vinification at Château La Tour Carnet, in Saint Laurent du Medoc. In 1999, still in Bordeaux, he obtained a Masters in Agronomy from the Ecole Nationale d'Ingénieurs des Travaux Agricoles and the Enological School of Bordeaux, finishing with a thesis dedicated to the premature aging of the Chardonnay-based whites of Limoux. He then transferred to Macau en Médoc, where in 2000 he acted as consultant, representing the wines of many prestigious Bordeaux estates, for Bovitis SARL. The following year in Saint-Emilion, he took the position of Enologist in charge of Production for the Château Fourcas Loubaney and the Château la Dominique Saint-Emilion, Grand Cru Classé and Château la Commanderie de Mazeyres Pomerol, a post he held until 2004. Since January 2005 he has been Winemaker of Ornellaia - Bolgheri (Livorno). Of French-German origin, he has perfect mastery of Italian, English, French and Spanish.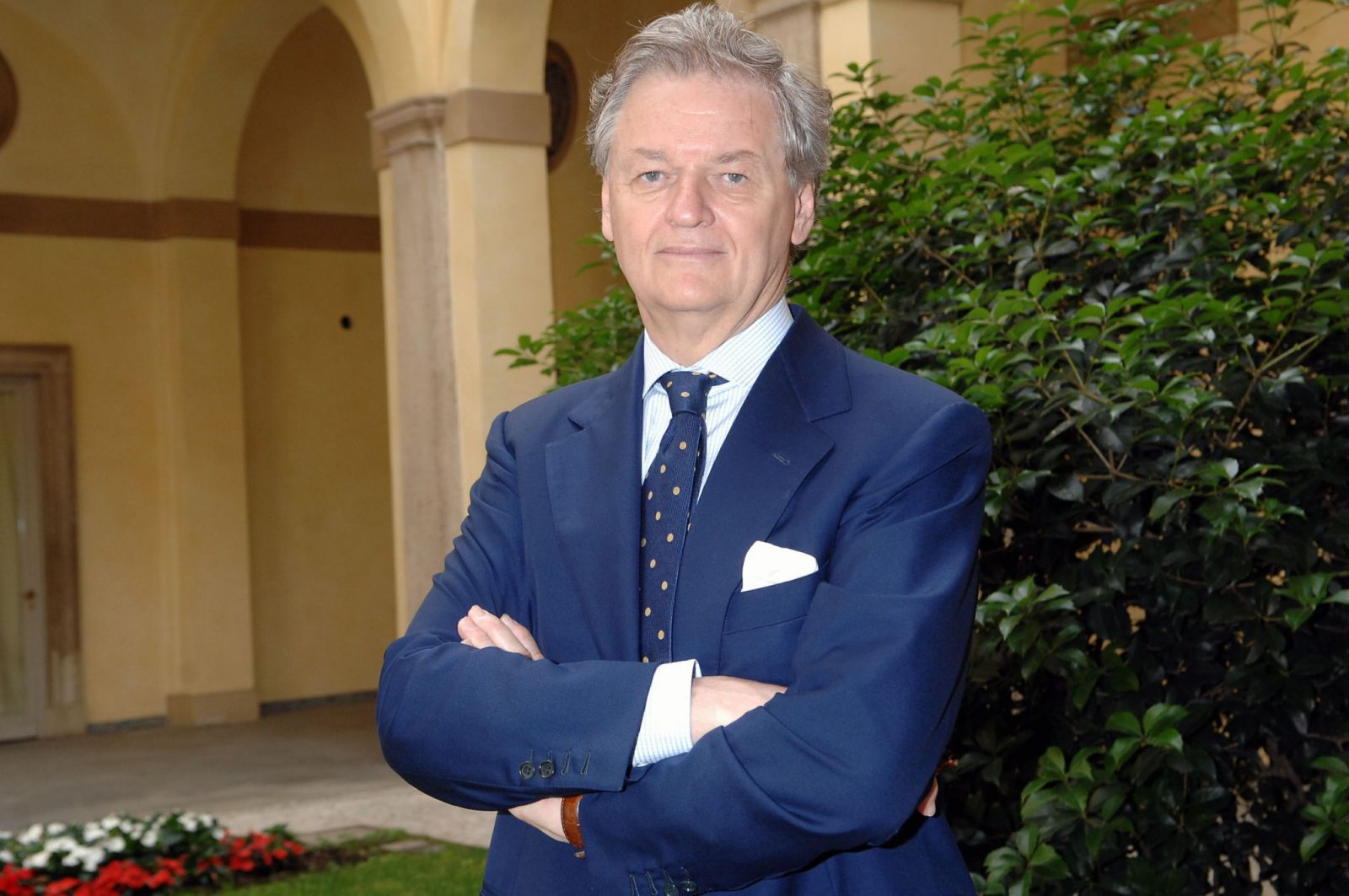 Giovanni Geddes da Filicaja
Ornellaia CEO Giovanni Geddes da Filicaja was born in Florence and comes from a family of Scottish (Geddes) and Italian (da Filicaja) origin. His ancestors were influential in Florence since the 13th century and were one of the Anglo-Florentine families that contributed to knitting close ties between the UK and Florence.
Giovanni Geddes began his career at a premier Italian importer of fine wines. In 1977, that company was acquired by Remy Cointreau (Remy Martin, Cointreau, Krug, Piper Heidsiek, etc.), and he became CEO of the Italian company.
From 1983 to 1994 Geddes was CEO of Antinori, working to strengthen the estate's brand image. Subsequently, he spent two years as a strategic consultant for the reorganization of world-wide distribution of the Remy Cointreau Group.
At the same time, he began consulting with the Florentine winery Frescobaldi on the strategic positioning and organization of the brand, and in 1996, he became CEO of Frescobaldi and a member of the board and Executive Committee of Luce. Since December 1999, Giovanni Geddes has been CEO of Ornellaia.
The eldest of six brothers and sisters, he grew up speaking English and French as well as Italian.
Married to a half English half Swedish wife with two daughters, aged 28 and 24.
Spec Sheet | PDF

Added March 5, 2019 -
Maps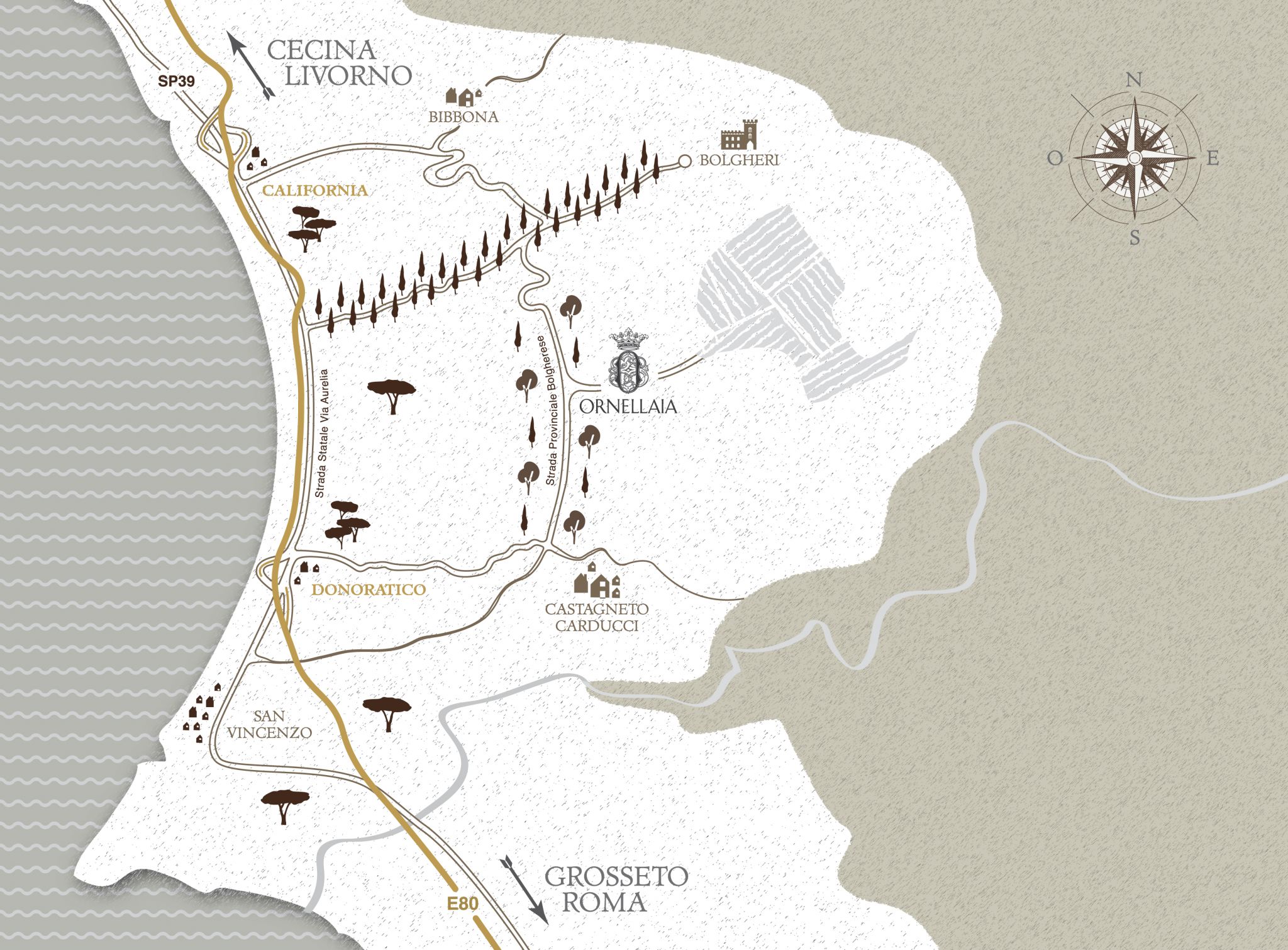 August 16, 2019 - As a part of the 2015 vintage launch in New York, enjoy this interview with winemaker Axel Heinz and Alessandro Lunardi of Ornellaia.