Ornellaia
Ornellaia Bianco 2019
IGT Toscana
Ornellaia Bianco is Italy's most ambitious white wine. It is a result of the Estate's desire to translate the exceptional properties of its terroir not only into red wines, but also into this magnificent white.
Vineyard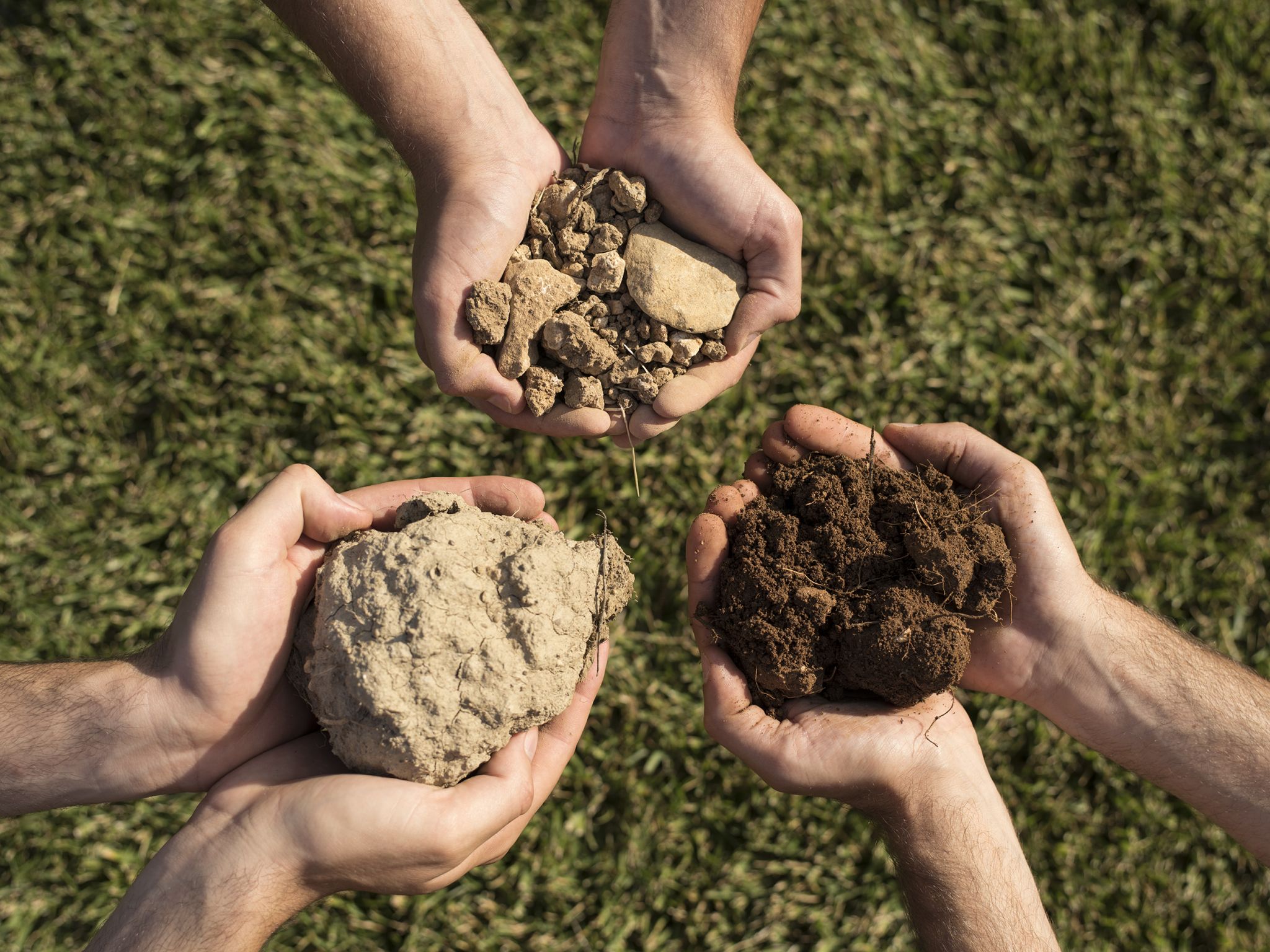 The Ornellaia vineyard totals 280 acres that are divided into more than 70 vineyard plots according to soil type, exposition and varietal. There are three major soil types: marine (sedimentary deposit from the sea), alluvial (marly, sandy clays with mineral veins), and volcanic (schist, gravel and porous soils). All the vineyards are about 3 miles from the Mediterranean shore. The mild maritime climate features sea breezes that keep the sky clear, low rainfall, and long summers that favor the development of aromatic compounds.
Vineyards are planted at high density, from 5,000-8,700 hl/ha, and feature several training systems – spur-pruned cordon, single Guyot, and head-pruned vines.
Winemaking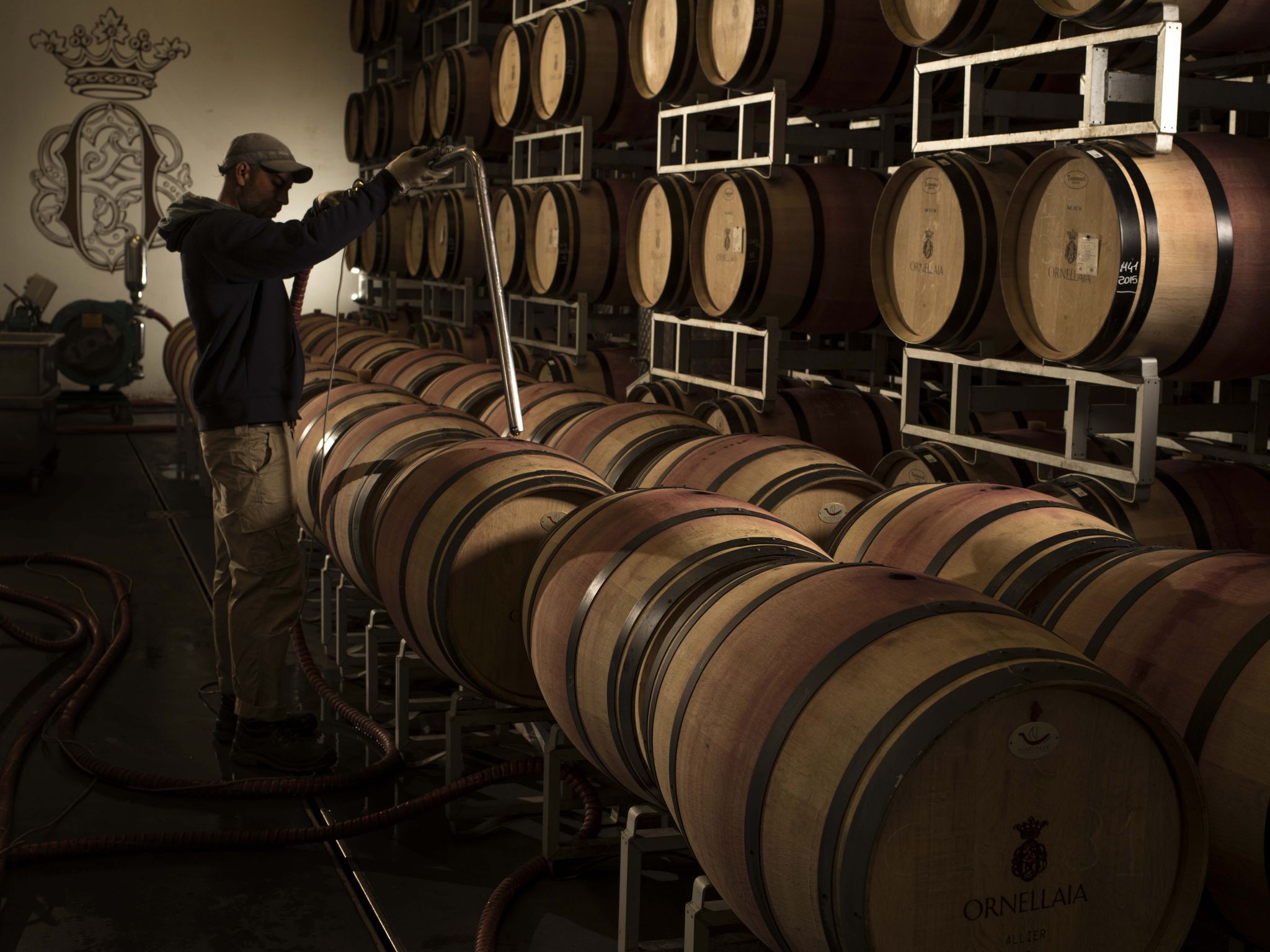 The grapes were hand-harvested in 15 kg crates in the early hours of the morning and immediately cooled on arrival in the cellar to keep all their aromatic potential intact. Following careful selection, the whole grape clusters were subjected to slow and soft pressing with maximum attention to protection against oxidation. After static decantation lasting approximately 24 hours, all the must was placed in barriques, 30% new and 70% used, for alcoholic fermentation at temperatures no higher than 22°C. No malolactic fermentation was carried out. The ageing continued for 10 months on the lees with periodic batonnage over the entire period and concluded in steel vats for 2 more months. Before bottling, blending of the various batches was carried out, along with light fining. The wine was then aged in the bottle for a further 6 months before its introduction to the market.
Vintage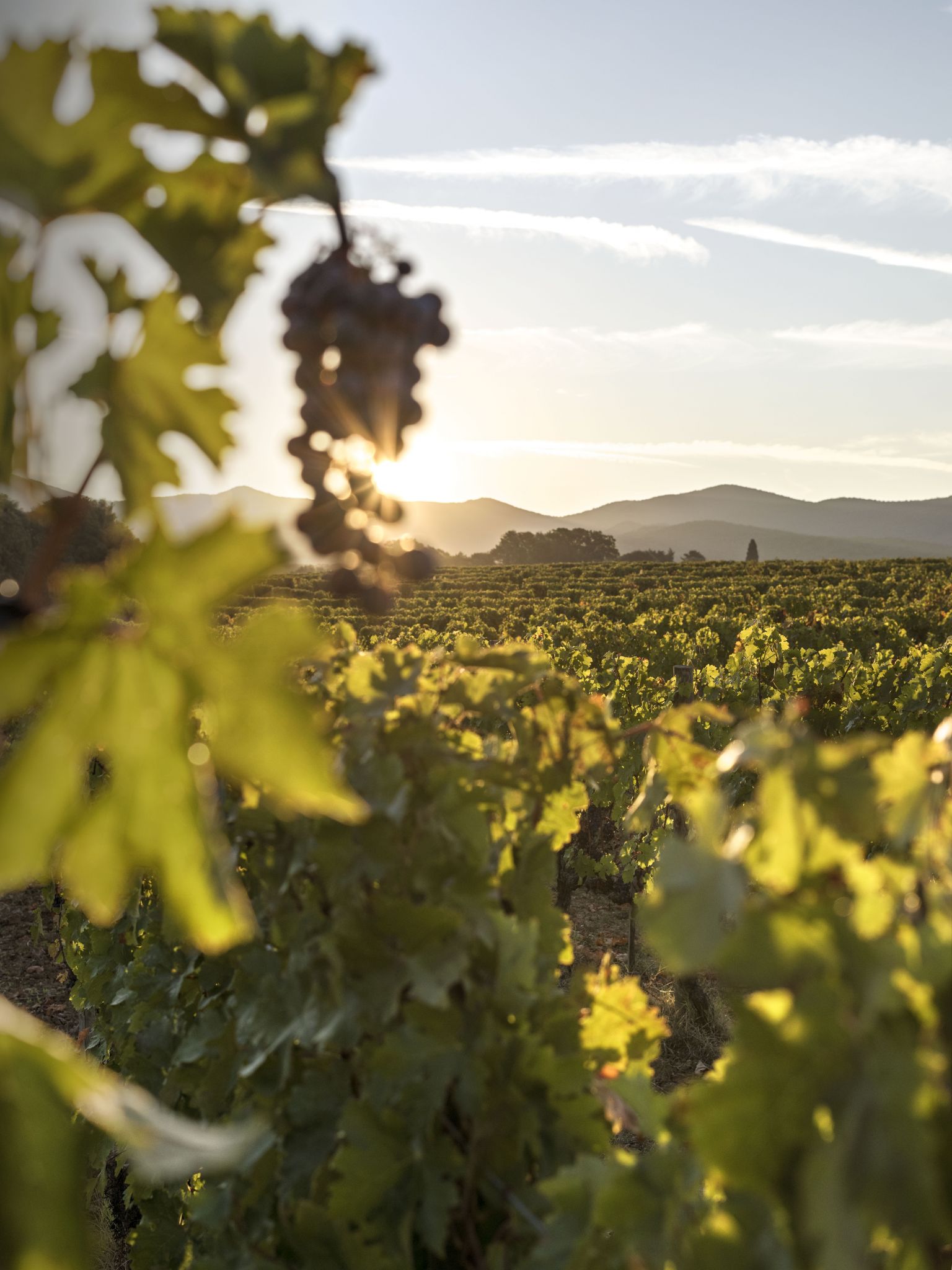 More than most vintages, the year 2019 was characterized by a highly variable climate, which alternated periods of cold and rain with long bouts of drought and heat. After a normal winter, the budding took place in the first week of April. The cold and rainy conditions throughout April and May significantly slowed down the vegetative vine growth, leading to a 10-day delay in flowering compared to the average. Very hot, rainless weather suddenly arrived in June, reaching temperature peaks of 37°C at the end of the month. The weather stayed warm and sunny throughout the summer with temperatures 2°C above average and 45 consecutive days without rain. The long dry period was interrupted by two days of rain in the last week of July, bringing the temperature back to the seasonal norm, with ideal conditions for ripening. Harvesting of the Sauvignon Blanc grapes began on August 19th and continued until the first days of September, while the Viognier grapes were picked in the last days of August.
Tasting Note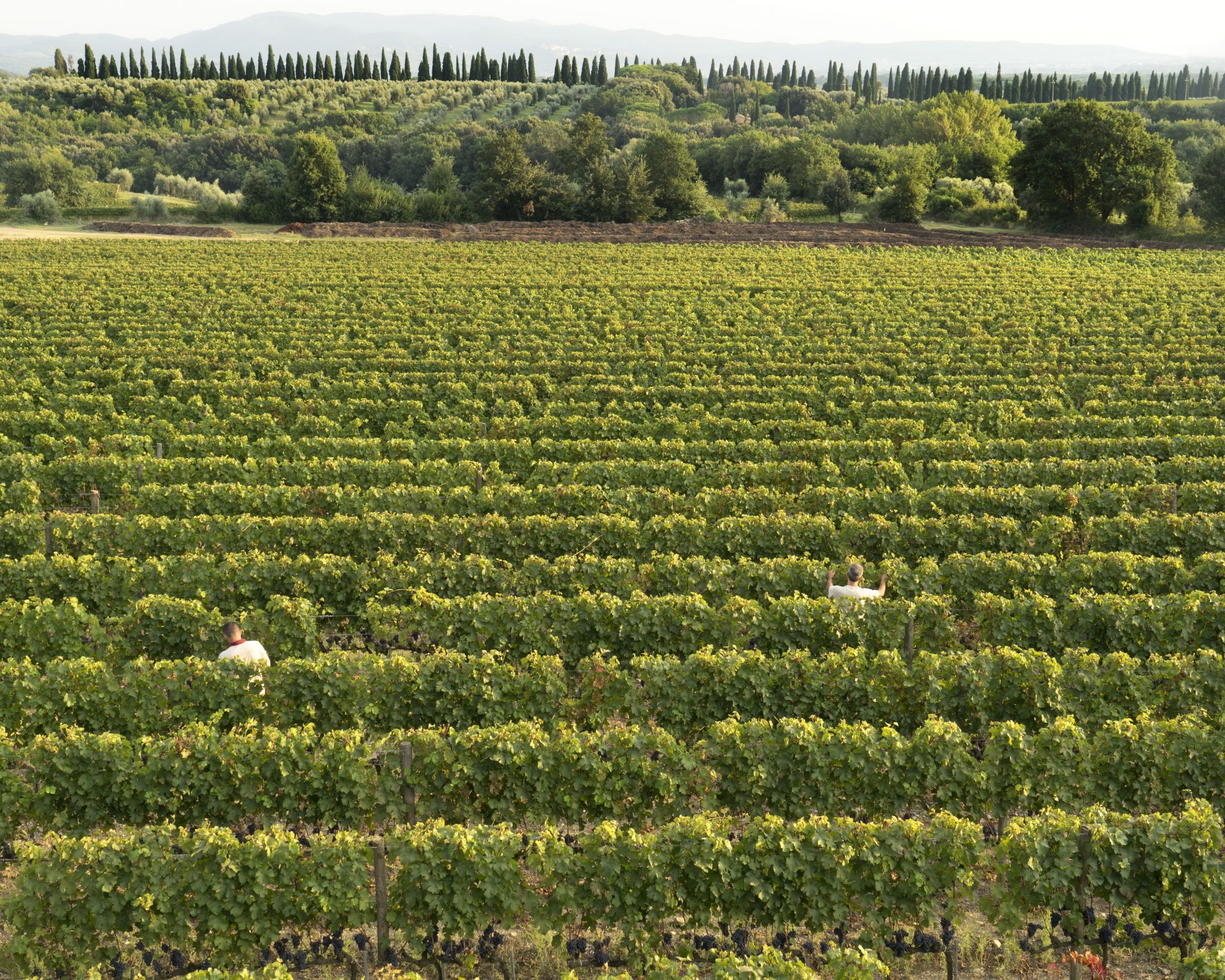 "Ornellaia Bianco 2019, straw yellow in colour with green hues, it reveals great complexity on the nose: vegetal and balsamic notes of sage, thyme and herbs stand out, accompanied by scents of white-fleshed fruit. A delicate note of vanilla completes the aromatic profile. In the mouth the wine is full and velvety, with a nice density that fills the palate finely. The taste closes with a persistent and savory finish, with a minerality that strongly links it to its area of origin."
-Olga Fusari, Winemaker
Grape Varieties
Sauvignon Blanc, Viognier
Suggested Retail Price
$255.00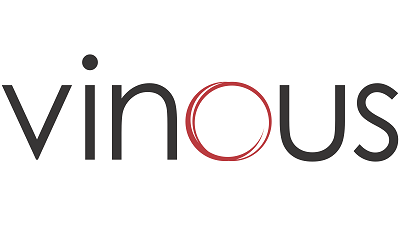 Vinous - March 16, 2022
"Lemon peel, white flowers, mint, sage and green pear lend energy to this taut, Bordeaux-inspired blend. Readers should plan on cellaring this for at least a year." - AG

Decanter - March 17, 2022
"So sophisticated and elegant, a brilliant expression of Sauvignon Blanc with smoky, stone, lemon aromas alongside pear and green apple - aromatic and so open. Excellent mouthfeel, there's such a lovely weight, slightly viscous with a hint of sweetness but then you get this clarity and complexity from clear aromatics but also the freshness. Nothing is too much, each part playing out in terms of weight, structure, acidity and length. It's the succulence then at the same time the salinity that captivated me, the two playing against each other with the support from plumped up and cushioned fruit giving the overall weight. Really lovely - a treat to taste." - GH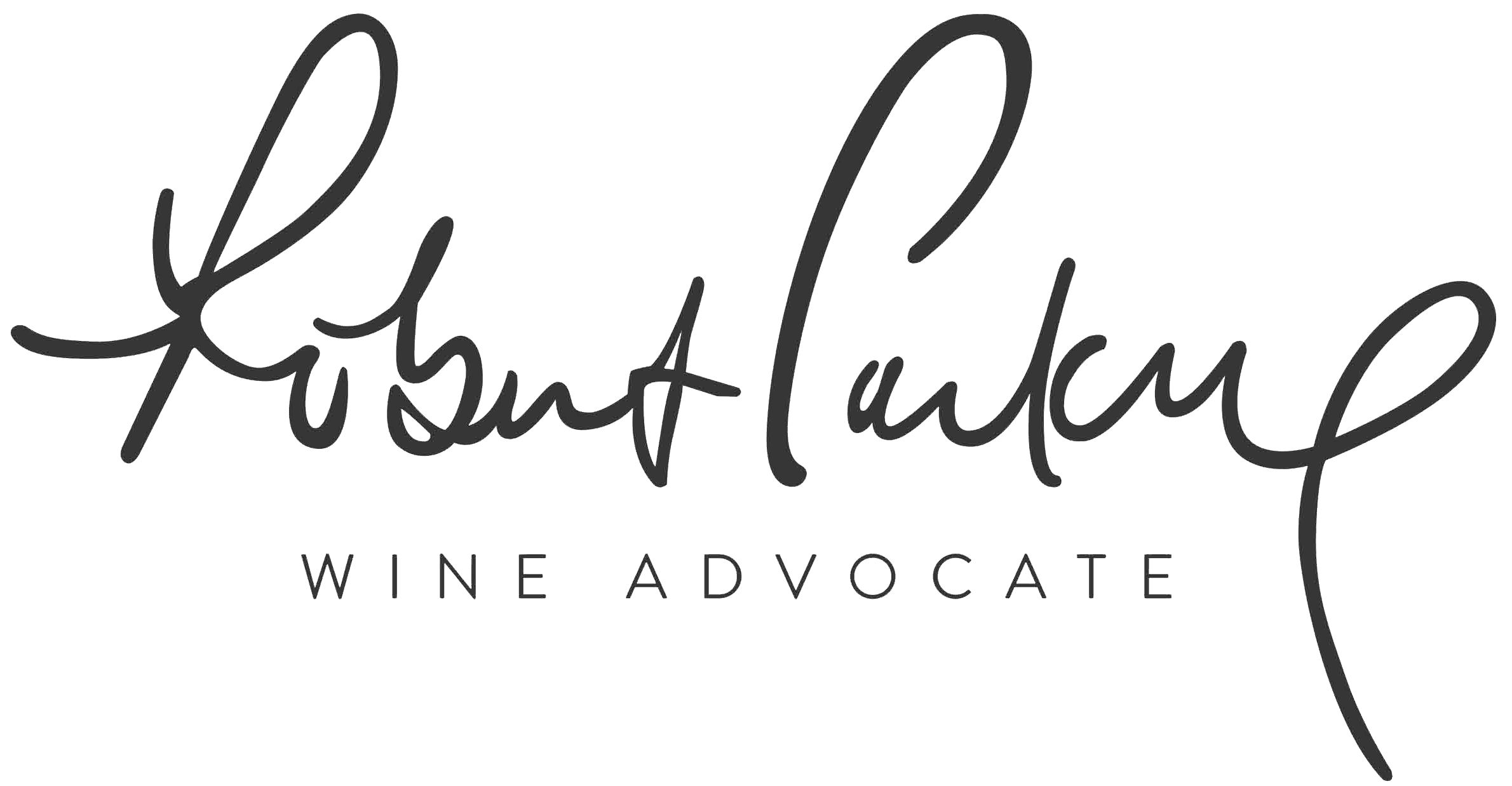 Wine Advocate (+) - May 13, 2022
"Made with 81% Sauvignon Blanc and 19% Viognier, the Ornellaia 2019 Ornellaia Bianco is fragrant and fresh, but the wine also shows a rather robust side with extra concentration. This is a hallmark of the vintage, and you even notice it in the distinctive light golden hue that shines prettily from the glass. To the nose, the wine displays a summery set of aromas with stone fruit, ripe peach, midnight jasmine and a touch of fragrant beeswax. There is some density to the otherwise streamlined mouthfeel, with white almond flavors on the close and an elegant touch of crushed stone or chalk. This 2019 vintage is poised for more years of bottle age." M.L 5/22

James Suckling - June 21, 2022
"Lots of sweet pear and ripe green apple on the nose with some lemon grass and green melon. Medium-to full-bodied with a solid core of fruit that is tight and focused. Stone and dried-flower undertones to it. Vivid, lemony finish. Serious phenolic tension and framing to the wine. " - J.S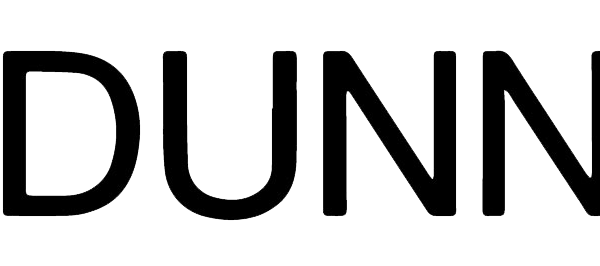 Jeb Dunnuck - June 22, 2022
"The 2019 Ornellaia Bianco (81% Sauvignon and 19% Viognier) is a more racy, steely wine that doesn't have the generosity of the 2018, yet it stays tight, compact, and vibrant, with lemon zest, chalky mineral, honeysuckle, and hints of grapefruit. Medium-bodied on the palate, it's another concentrated, beautifully balanced white from this team that has great acidity, a balanced, classy mouthfeel, and one heck of a great finish. While the 2018 shows its Viognier component, it's almost impossible to see here, even though it's a larger component. Give bottles a year or so and it should keep for over a decade. " - J.D 6/22
More on Ornellaia Bianco 2019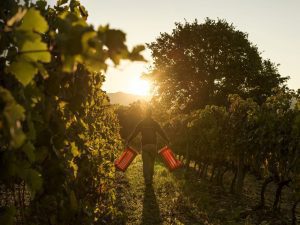 December 2, 2022 - Wine Industry Advisor got the inside scoop on the 2022 harvest in Bolgheri from Ornellaia Estate Director Axel Heinz, who describes it as a real nail biter. Heinz says ""This vintage…
Other Wines by this Producer

Toscana Bianco IGT
Ornus dell'Ornellaia is a late harvest Petit Manseng produced in extremely limited quantities and gives yet another dimension to the Estate. In certain vintages conditions are perfect in the tiny "Palmetta" vineyard for the production of this exclusive dessert wine. The name Ornus dell'Ornellaia takes its inspiration from 'Fraxinus Ornus', the Latin name for the Manna or Flowering Ash (in Italian, Orniello), the tree which has given its name to the Ornellaia. The "Manna Ash" Orniello or 'Fraxinus Ornus' is a tree which is typical to the Mediterranean coastal area. Its precious sap has been used since Biblical times as a sweetener and acts as a perfect link to the sweetness of Ornus dell'Ornellaia.
Toscana IGT
Le Volte dell'Ornellaia combines a Mediterranean expression of generosity with structure and complexity, reflecting the philosophy of Ornellaia. It represents the first step into the Ornellaia family, and is an ideal wine for everyday enjoyment.
Toscana IGT Bianco
Poggio alle Gazze dell'Ornellaia is one of Italy's most innovative and progressive white wines, providing an altogether different experience of the Ornellaia estate and its Mediterranean influences.

Bolgheri DOC Rosso
Coming primarily from the Ornellaia's younger vineyard sites and made with the same passion and attention to detail as the estate's flagship wine, Le Serre Nuove dell'Ornellaia combines generosity and depth of flavor with an engaging and vibrant personality.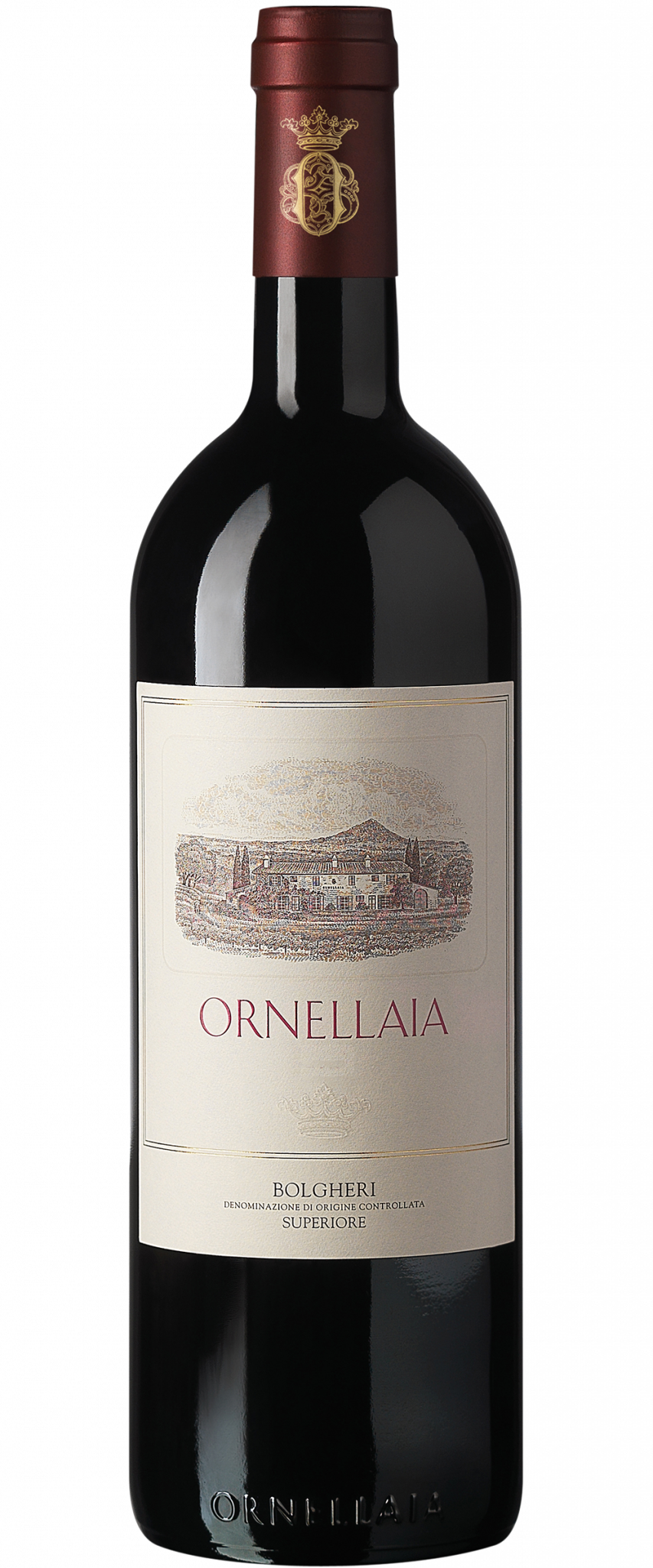 Bolgheri DOC Superiore
Ornellaia is the estate's "Grand Vin", with exceptional balance, power, elegance, and great aging potential. It faithfully reflects, in every vintage, its nature, site, and distinctive Mediterranean personality.