Ornellaia
Le Serre Nuove dell'Ornellaia 2018
Bolgheri DOC Rosso
Coming primarily from the Ornellaia's younger vineyard sites and made with the same passion and attention to detail as the estate's flagship wine, Le Serre Nuove dell'Ornellaia combines generosity and depth of flavor with an engaging and vibrant personality. Made to be more approachable, yet delivering the quality experience of Ornellaia, Merlot has a dominant role in this wine in contrast to the Cabernet Sauvignon in Ornellaia. 
Vineyard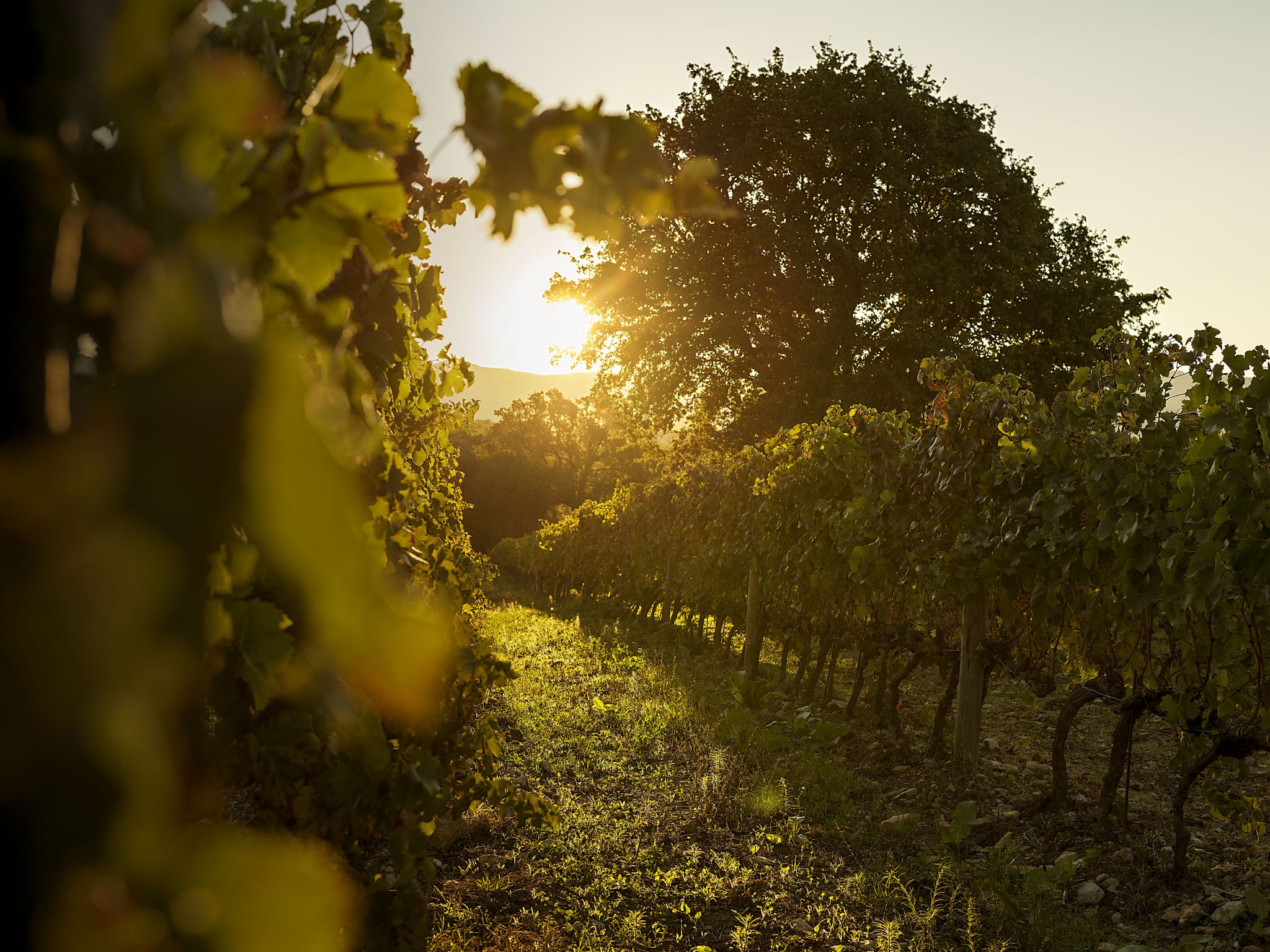 The Ornellaia vineyard totals 280 acres that are divided into more than 70 vineyard plots according to soil type, exposition and varietal. There are three major soil types: marine (sedimentary deposit from the sea), alluvial (marly, sandy clays with mineral veins), and volcanic (schist, gravel and porous soils). All the vineyards are about 3 miles from the Mediterranean shore. The mild maritime climate features sea breezes that keep the sky clear, low rainfall, and long summers that favor the development of aromatic compounds. Vineyards are planted at high density, from 5,000-8,700 hl/ha, and feature several training systems – spur-pruned cordon, single Guyot, and head-pruned vines.
Winemaking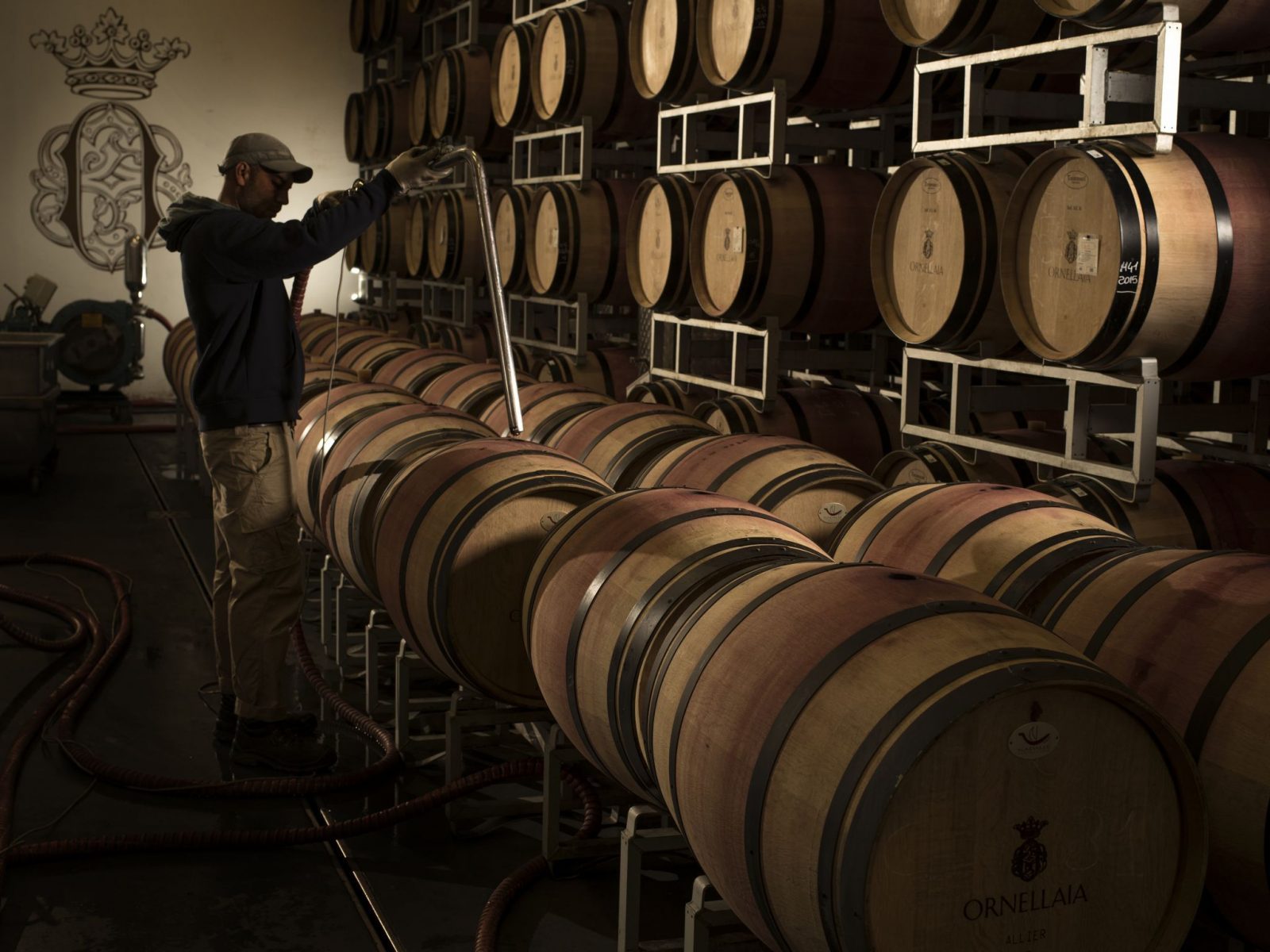 The clusters were hand-picked into 15-kg boxes and then selected by hand on a double sorting table, before and after de-stemming, and finally gently crushed. Each variety and each parcel was vinified separately. Alcoholic fermentation took place in stainless steel, at temperatures of between 26° and 30°C for two weeks followed by maceration of around 10-15 days. Malolactic fermentation was started in stainless steel, and completed after transfer to barrels (25% new and 75% a year old). The wine remained in Ornellaia's temperature-controlled cellar for a further 15 months. It was assembled after the first 12 months and then reintroduced in the barrels for a further 3 months. After bottling, it was aged for an additional six months prior to release.
Vintage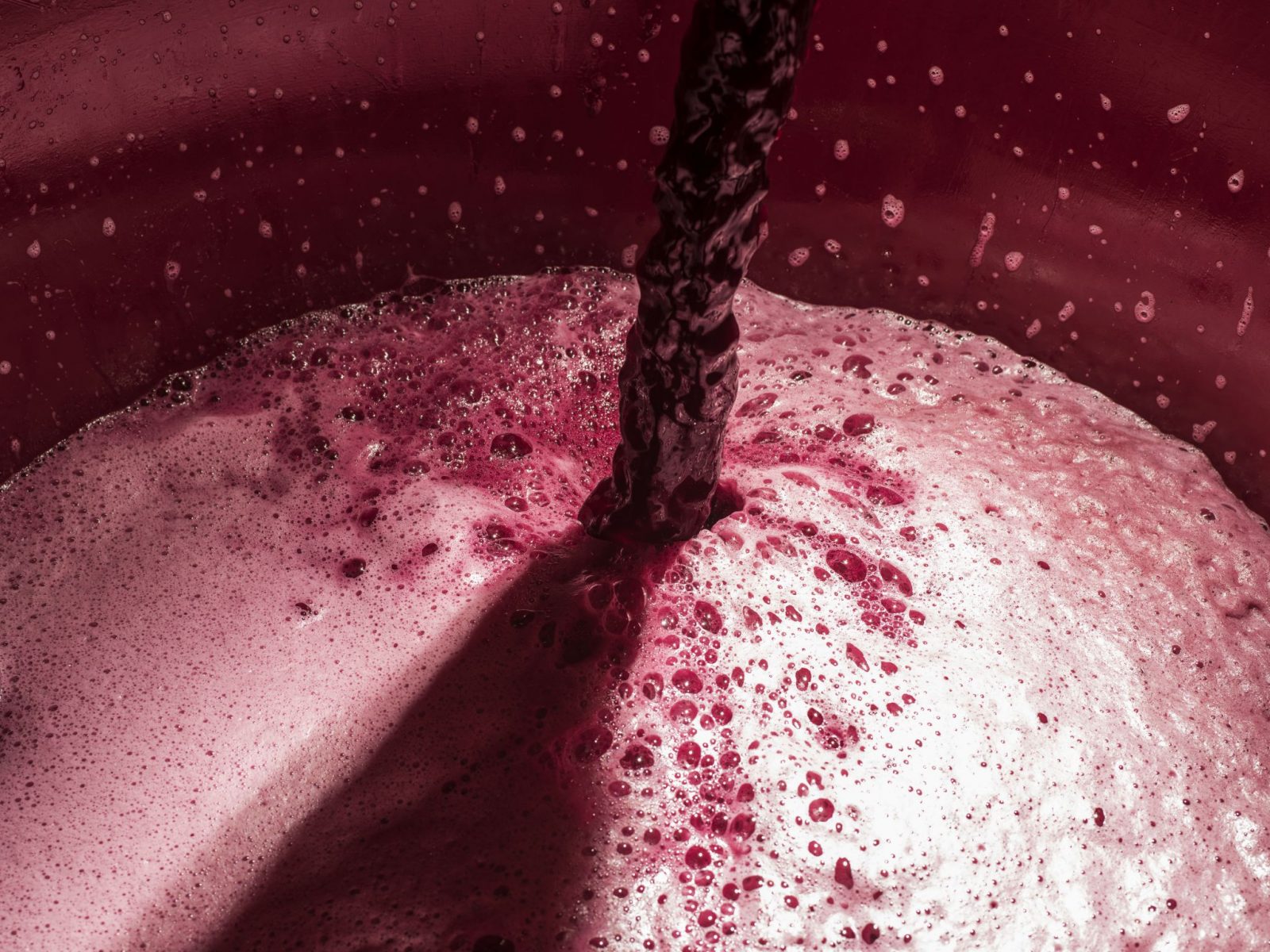 2017 will go down in history as being one of the hottest, driest years ever. Things were clear from the outset due to a particularly mild winter, with temperatures over three degrees higher than the seasonal average and rains within the norm. Consequently, the vines budded much sooner than usual, almost two weeks in advance. The vegetative cycle was accompanied by hot weather with very little rain from the month of March, and this was interrupted by a sudden drop in temperatures at the end of April, which caused frost in various parts of Tuscany. Thanks to the mitigating effects of the sea, temperatures remained above zero along the coast, preventing damage to the young buds. The hot, dry weather returned in May, limiting vegetative development and the size of the bunches, while flowering occurred under excellent conditions. There was virtually no rain in July and August but fortunately the hot weather was offset by cooler temperatures at night. The harvest began early, with the first Merlot on the 24th of August, continuing through until the last week of September in hot weather and under sunny skies. Rain finally put in an appearance around the middle of month, cooling things down and creating the perfect conditions for the later-ripening varieties.
Tasting Note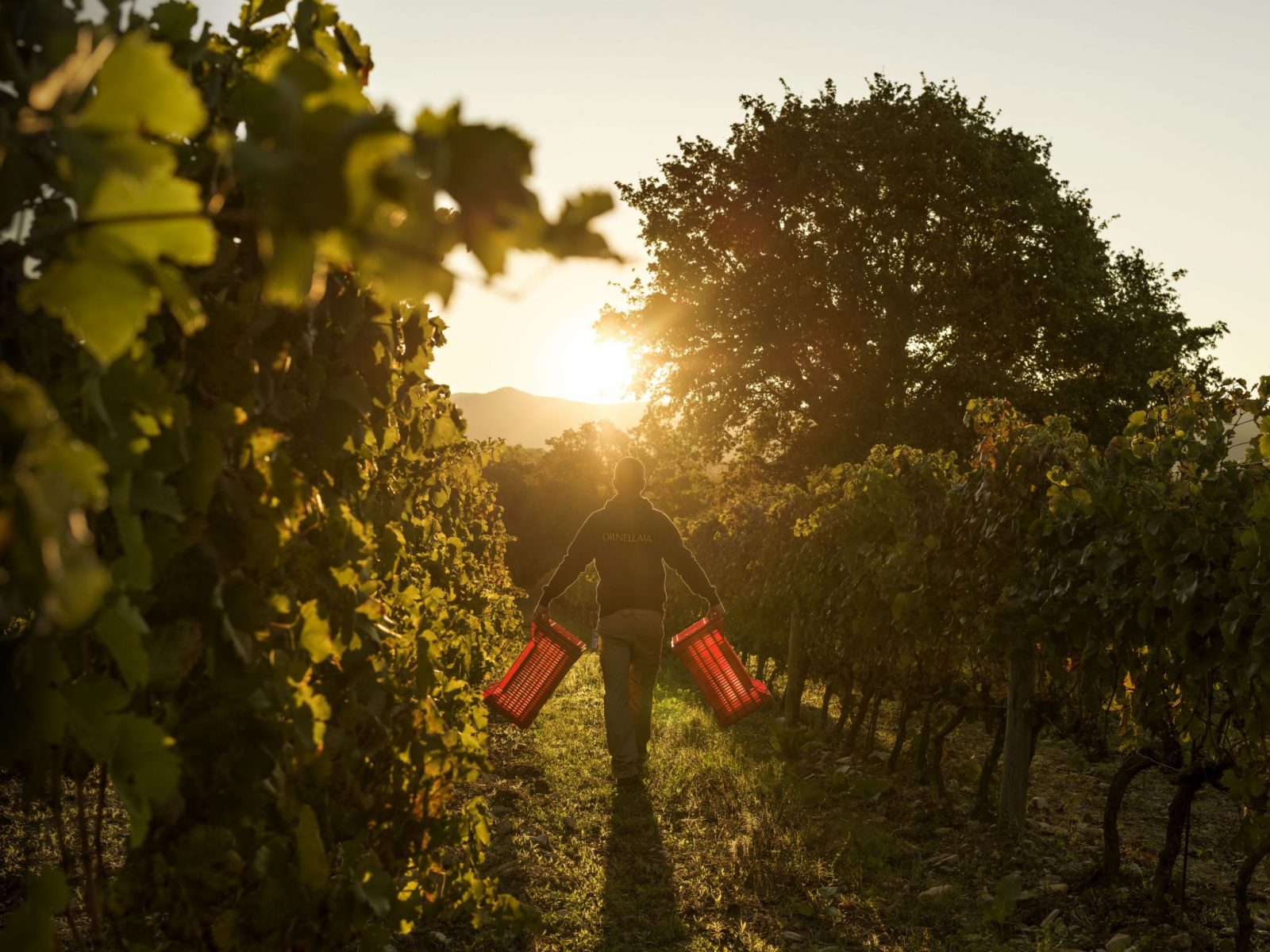 "Characterized by a lively ruby red colour, Le Serre Nuove dell'Ornellaia 2018 is a wine of great aromatic complexity, a distinctive feature of this vintage. In the glass, aromas of berries, blackberry, raspberry and red cherry are accompanied by floral hints of wild rose and spicy notes of pink pepper and liquorice. On tasting, the wine has a good tannic structure, enveloping and balanced, with a crisp and savoury finish." -Winemaker, Olga Fusari
Grape Varieties
Cabernet Franc, Cabernet Sauvignon, Merlot, Petit Verdot
Appellation
Bolgheri DOC Rosso
Suggested Retail Price
$82.00

Wine Spectator - February 2, 2021
"Rich and packed with black cherry, blackberry and plum flavors shaded by wild Mediterranean herbs and baking spices. It's polished, yet dense, the tannins lining the lingering finish like cocoa powder."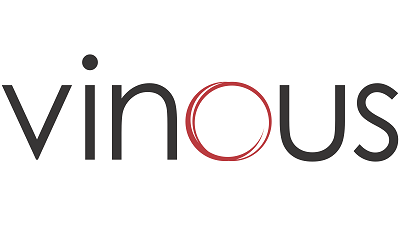 Vinous - February 18, 2021
"The 2018 Le Serre Nuove dell'Ornellaia is everything a second wine should be. Open-knit and silky, with impeccable balance and tons of sheer appeal, the 2018 is exquisite today. In some vintages, Le Serre Nuove can be a bit imposing: in 2018 is all charm and seduction." 

Decanter - March 16, 2021
"Crackling with personality, this has a lovely mix of dark chocolate shavings, liquorice, sweet cedar, raspberry, sage and Tuscan underbrush. Really one to savour, holds its grip through the palate and is juicy, nuanced and mouthwatering. A brilliant second wine, made mainly from the younger vines of Ornellaia. 17% Petit Verdot completes the blend. Aged in oak (25% new) for 15 months, with six months further ageing in bottle before release."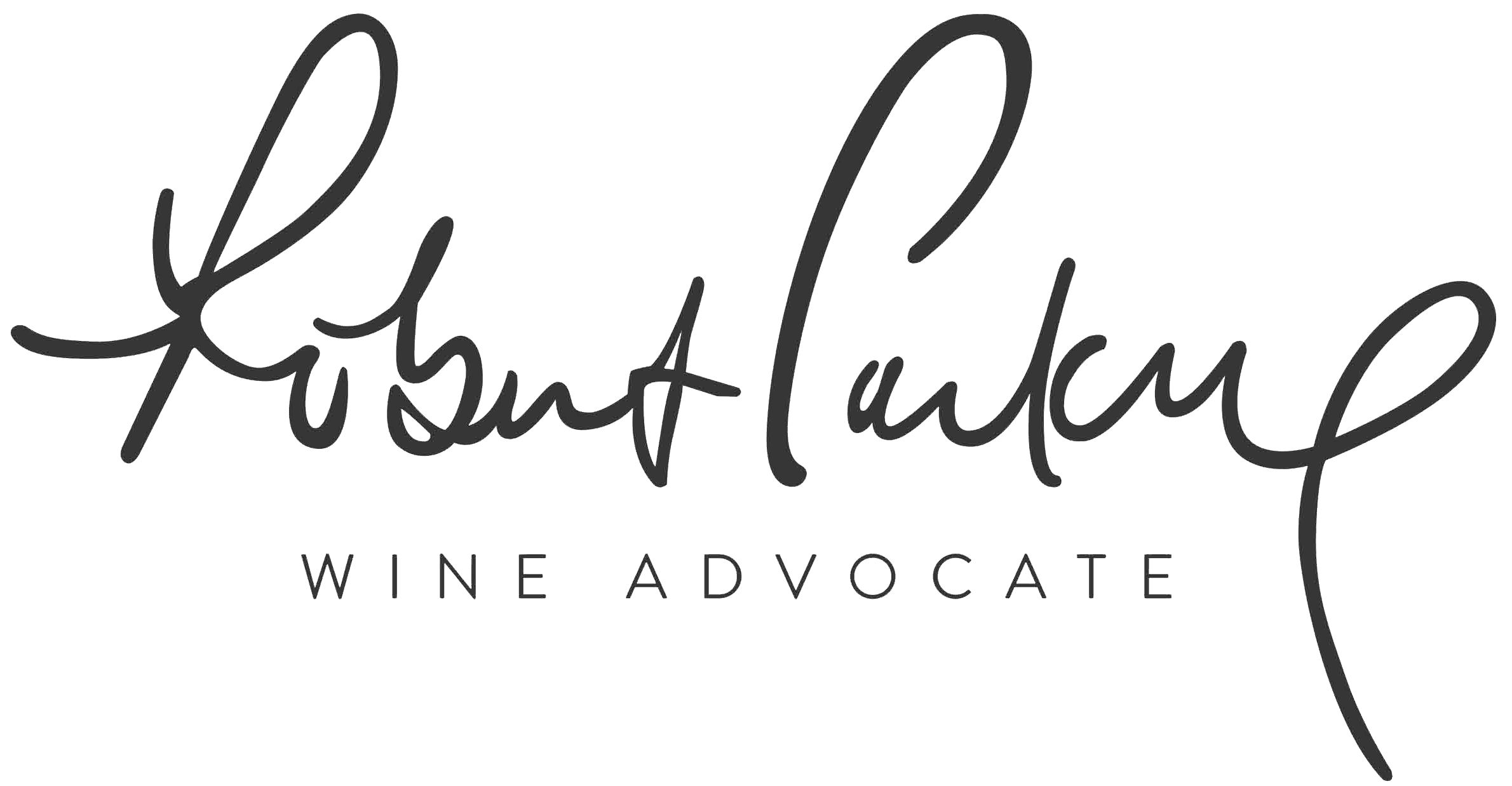 Wine Advocate - May 6, 2021
"The 2018 Bolgheri Rosso Le Serre Nuove dell'Ornellaia is a blend of Merlot, Cabernet Sauvignon, Cabernet Franc and Petit Verdot that is aged in oak for 15 months. The wine shows depth, concentration and generous fruit weight that adds to the intensity and the textural importance of this abundant, full-bodied expression. Late-season rains threw some challenges at the winemakers of Bolgheri, but this open-knit wine has emerged unscathed." - M.L.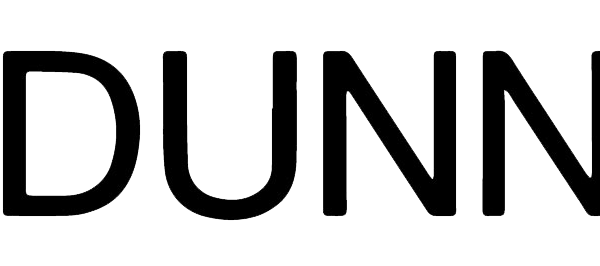 Jeb Dunnuck - June 22, 2022
"As usual, the 2018 Le Serre Nuove Dell'Ornellaia is a blend of Merlot, Cabernet Sauvignon, Cabernet Franc, and Petit Verdot, and it functions as the second wine of Ornellaia. Aged15 months in French oak, it has a Bordeaux-like bouquet of ripe black cherries, cedary spice, chalky minerality, and sappy, herbal nuances. Medium to full-bodied on the palate, it has a pure, balanced, elegant mouthfeel, supple and nicely integrated tannins, and a great finish. The tannins are beautifully managed." -J.D 6/22
More on Ornellaia Le Serre Nuove dell'Ornellaia 2018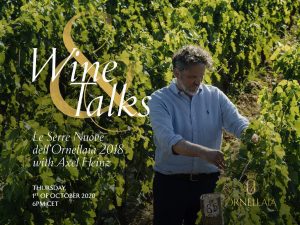 September 25, 2020 - Ornellaia's winemaker, Azel Heniz, will be going live on the winery's Instagram account next Thursday, October 1st at 6PM CET (12PM EST). Tune in for the live session for the…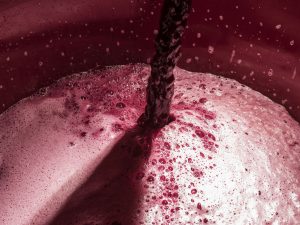 September 29, 2020 - Forbes Magazine praises Super Tuscan estate Ornellaia for their twenty years of the "second wine," Le Serre Nuove dell'Ornellaia. The piece includes a substantial interview with estate director, Axel Heinz,…
Other Wines by this Producer

Toscana Bianco IGT
Ornus dell'Ornellaia is a late harvest Petit Manseng produced in extremely limited quantities and gives yet another dimension to the Estate. In certain vintages conditions are perfect in the tiny "Palmetta" vineyard for the production of this exclusive dessert wine. The name Ornus dell'Ornellaia takes its inspiration from 'Fraxinus Ornus', the Latin name for the Manna or Flowering Ash (in Italian, Orniello), the tree which has given its name to the Ornellaia. The "Manna Ash" Orniello or 'Fraxinus Ornus' is a tree which is typical to the Mediterranean coastal area. Its precious sap has been used since Biblical times as a sweetener and acts as a perfect link to the sweetness of Ornus dell'Ornellaia.

Toscana IGT
Le Volte dell'Ornellaia combines a Mediterranean expression of generosity with structure and complexity, reflecting the philosophy of Ornellaia. It represents the first step into the Ornellaia family, and is an ideal wine for everyday enjoyment.

Toscana IGT Bianco
Poggio alle Gazze dell'Ornellaia is one of Italy's most innovative and progressive white wines, providing an altogether different experience of the Ornellaia estate and its Mediterranean influences.

IGT Toscana
Ornellaia Bianco is Italy's most ambitious white wine. It is a result of the Estate's desire to translate the exceptional properties of its terroir not only into red wines, but also into this magnificent white.

Bolgheri DOC Superiore
Ornellaia is the estate's "Grand Vin", with exceptional balance, power, elegance, and great aging potential. It faithfully reflects, in every vintage, its nature, site, and distinctive Mediterranean personality.