Champagne Bollinger
La Grande Année 2005
Champagne, France
Bollinger's prestige cuvée is the vintage-dated La Grande Année, made of roughly two-thirds Pinot Noir and one-third Chardonnay. It is produced only when the harvest reaches a perfect balance. This wine ferments entirely in oak barrels, and undergoes its second fermentation under cork instead of crown capsule. It's filled with aromas of honey, gingerbread and cinnamon, and offers a core of pastry and candied orange flavors on the palate.
In 1976, Bollinger Vintage became Grande Année; then, in 1997, "La" Grande Année, a name simple enough to illustrate its exceptional status.  This prestige cuvée made its silver screen debut two years later, in James Bond's Casino Royale.
The 2005 season delivered a higher than average annual temperature, with a dry and sunny September that promised a high-quality harvest. 
Vineyard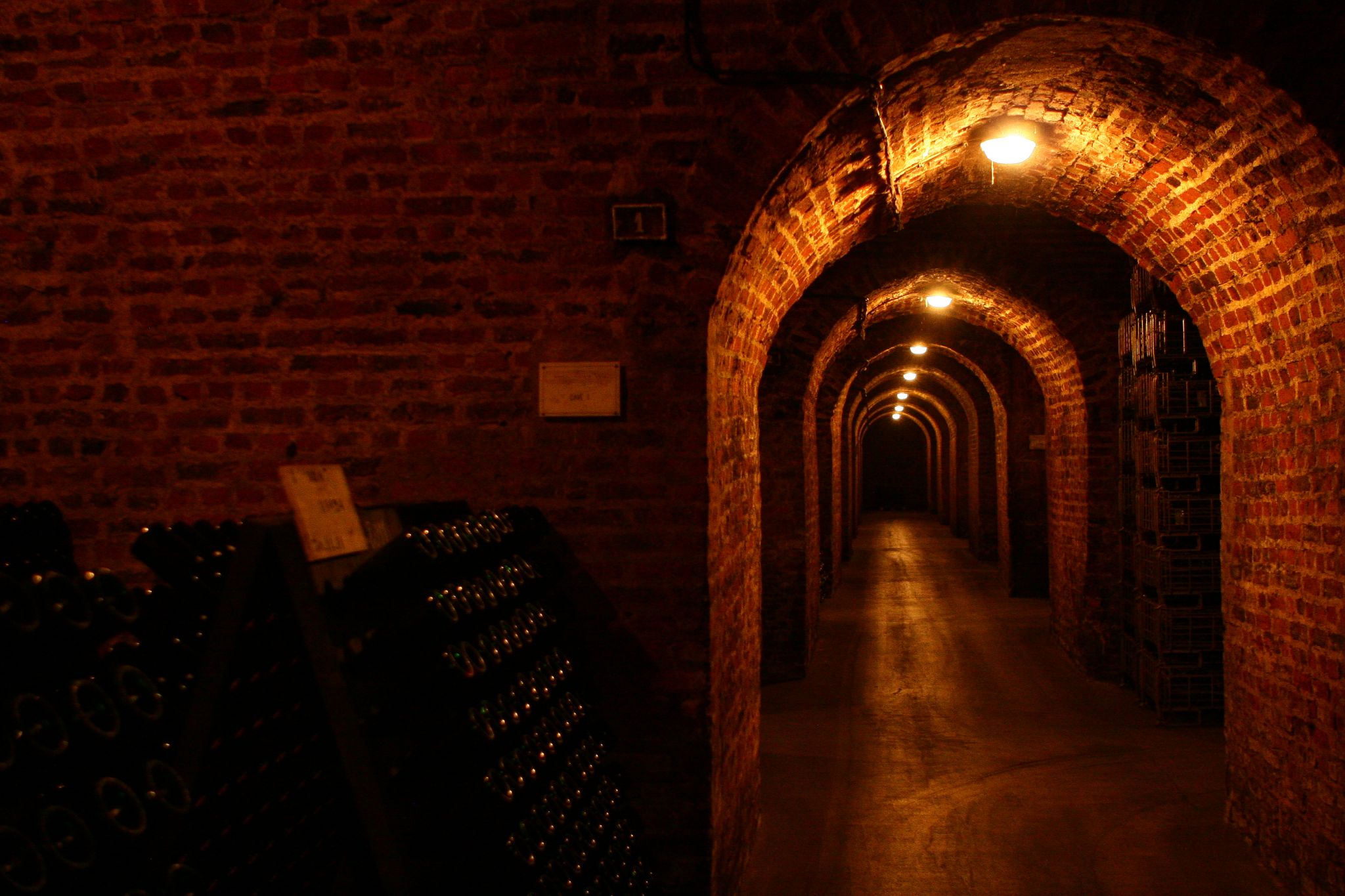 95% of the fruit was sourced from Grand Cru villages and 5% from Premier Cru villages. The Pinot Noir comes predominantly from Äy and Verzenay, the Chardonnay from Avize, Chouilly and Mesnil-sur-Oger.
Winemaking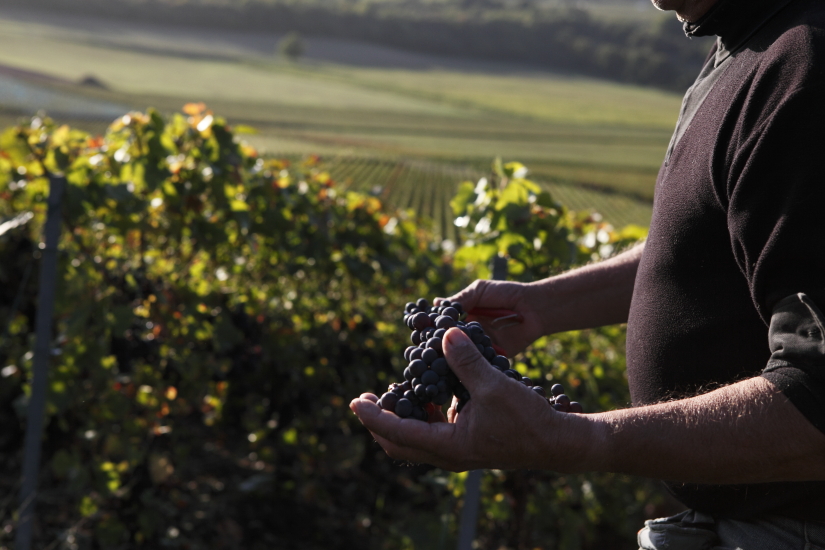 La Grande Année is vinified entirely in older oak barrels, and undergoes its second fermentation under cork, rather than on crown capsule. The wine spent approximately 6 years on the lees, and has a moderate dosage of 6 grams per liter.
Vintage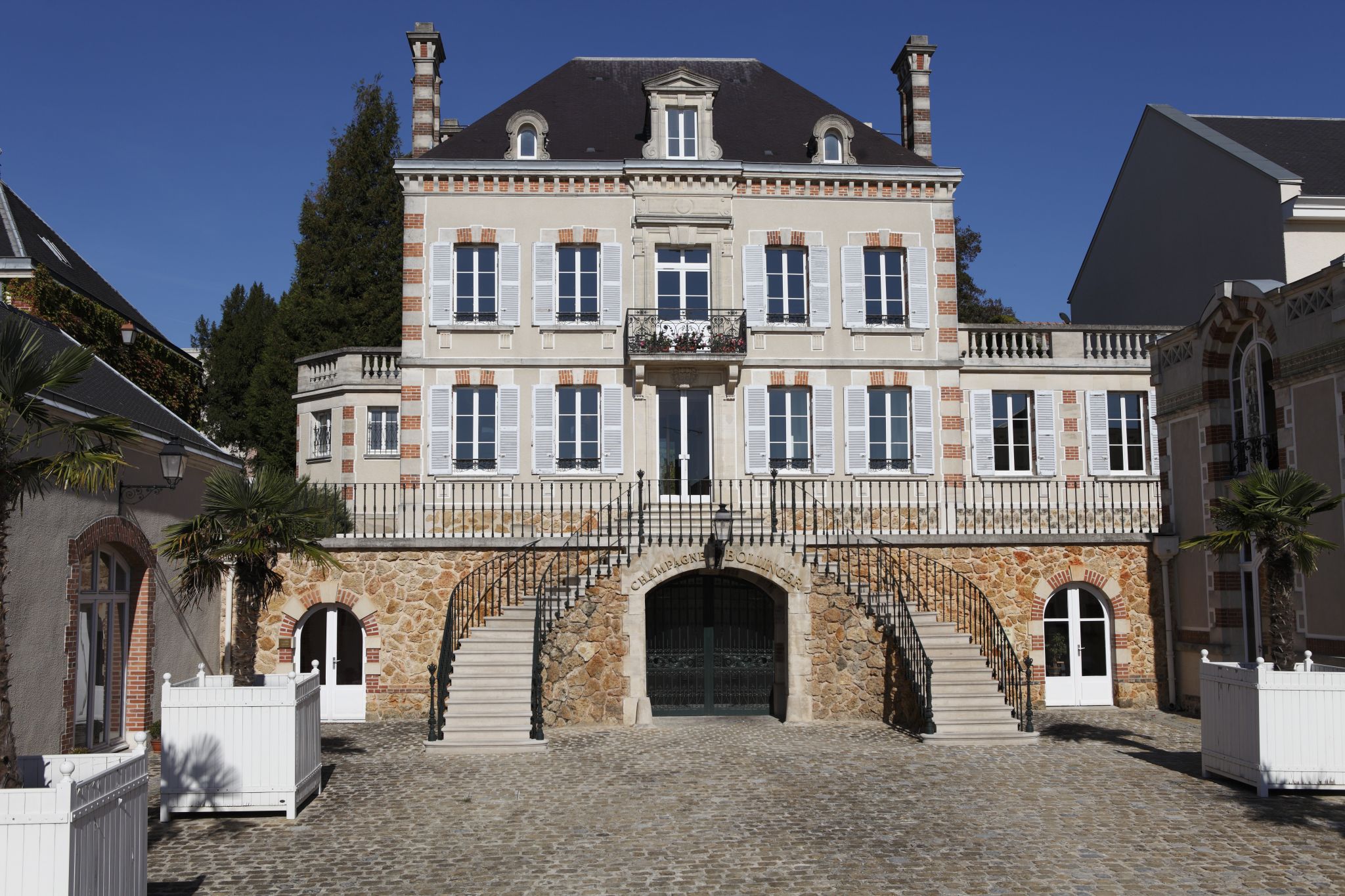 The vintage-dated La Grande Année is only produced in exceptional years and is rightly known as one of the world's greatest champagnes. The 2005 vintage has a slightly higher amount of Pinot Noir (70%) than usual, with Chardonnay rounding out the rest of the blend (30%). It is exceptionally approachable now, as 2005 was a rather warm year, with high levels of ripeness.
Tasting Note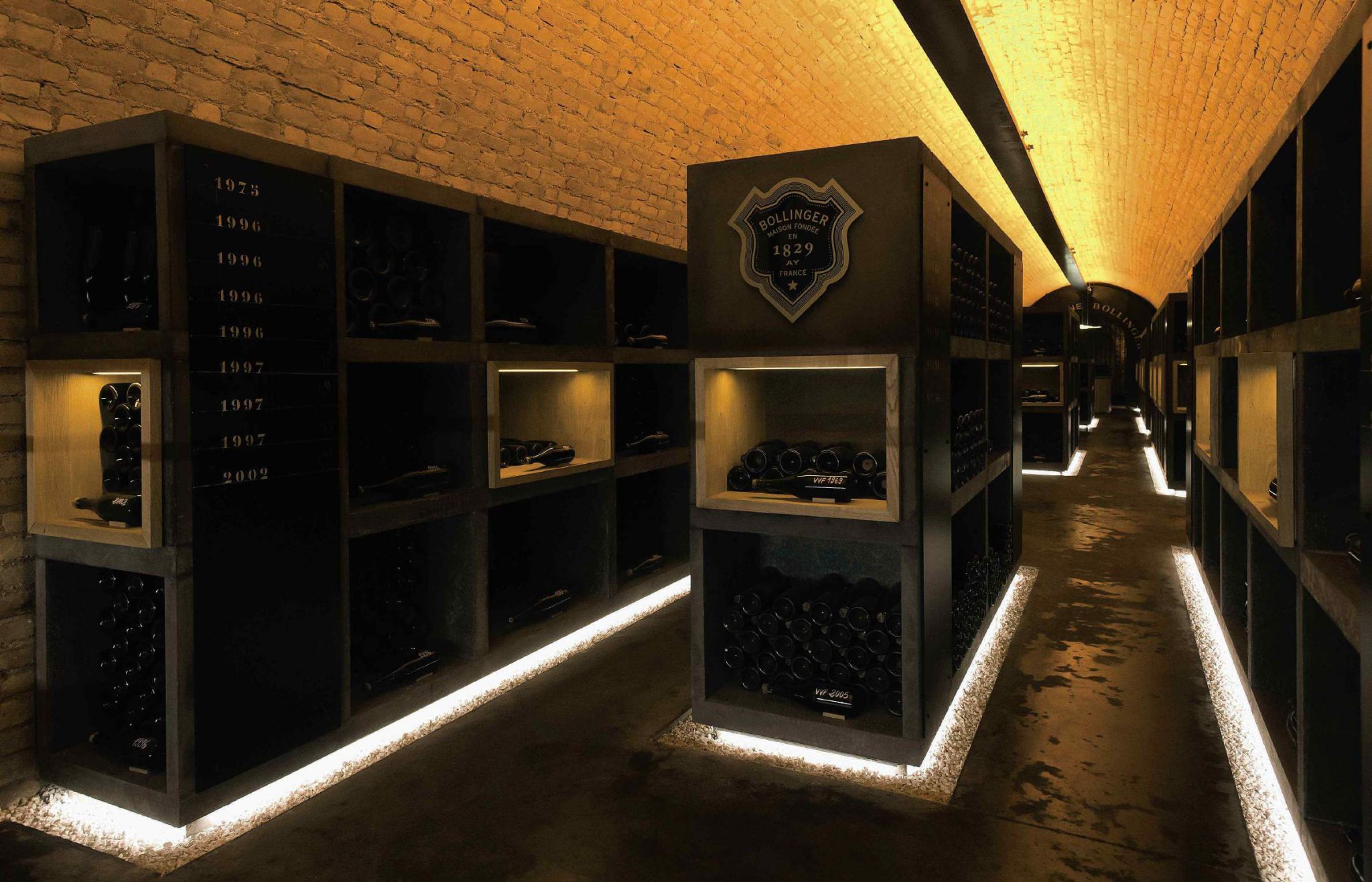 "Its delicate color and golden reflections are a sign of the wine's maturity. There is great complexity in the nose, with notes of honey, gingerbread and cinnamon aromas that give way to subtle notes of dried fruits (hazelnut) and dried flowers (lime blossom). This is a full wine featuring flavors of pastry, candied orange and ripe fruit, followed by woodland and vanilla. Boasting a creamy effervescence quality, the subtle acidity of the finish adds freshness to the 2005 vintage." – Denis Bunner, Deputy Cellar Master
Food Pairing

La Grande Année 2005 is the perfect Champagne to serve with a fine meal, underscoring Bollinger's reputation as the ultimate food pairing Champagne. It is versatile and a great match with foie gras, fresh or pan-fried. The Champagne shines when enjoyed with grilled fish and lobster; it can stand up to a freshly roasted lamb or veal, as well. A simple, yet divine enhancement is with fresh Parmesan or Comté.
Grape Varieties
Chardonnay, Pinot Noir
Appellation
Champagne, France
Farming
Champagne Bollinger supports sustainable wine growing by grassing over the ground, using biological pest control, reducing the use of herbicides, recycling pruning waste, and planting hedges and orchards to encourage biodiversity. The Côte aux Enfants vineyard is managed organically.
Suggested Retail Price
$158.00

Wine Spectator - "A powerful, structured and graceful 2005, showing deft integration of the rich, chalky underpinning, firm acidity and expansive flavors of crushed black currant, spring blossom, toasted almond, crystallized honey and preserved lemon. Offers a fine, raw silk–like mousse and a long, spiced finish. Disgorged February 2015."
Other Wines by this Producer
Champagne, France
From vineyard to bottling, Special Cuvée sees such an extraordinary level of care and attention, it is difficult to place within the non-vintage or, really, any Champagne category. It is a Champagne that stands apart.  Within one bottle, all the complexity of flavor, texture and pleasure that Champagne can offer.  Special Cuvée is truly a journey of devotion from Bollinger.  

Champagne, France
In the same way that Special Cuvée stands apart from non-vintage Champagnes, Bollinger Rosé is an exception for Rosé Champagnes. What is more, it is a relative secret, as Bollinger did not release a non-vintage Rosé until 2008 and the quantity produced is quite limited. The wine begins as Special Cuvée and then Bollinger's specialty as the Pinot Noir producer in Champagne takes center stage, as the red fruits that join the conversation dance vibrantly, the finish has just a hint of perfectly ripe tannin, and the deep complexity of the wine shines through transparently.

Champagne, France
PN, made entirely from Pinot Noir to underscore the very essence and DNA of the House style, is the first new cuvée added to Bollinger's permanent range since rosé in 2008. Each release of PN, developed as a series to bring Bollinger's unique vision of Pinot Noir to light, will showcase a different cru from the base year that highlights its distinctive terroir and taste.
Champagne, France
Lily Bollinger agreed to a Bollinger rosé under one condition, it had to be extraordinary, and that is how La Grande Année Rosé was born. A blend like no other, the wine is as an extension to the House's prestige cuvée, La Grande Année, as is the subtle marriage between this great vintage Champagne and the addition of red wine from a unique plot, the legendary Côte aux Enfants.
Champagne, France
A small revolution in the world of Champagne. In 1967, Bollinger releases R.D. 1952.  There is no comparable Champagne on the market at the time. This bold and brilliant Champagne takes the pillars of what makes Champagne Bollinger so unique, and pushes them to their ultimate level. It is, very simply, a masterpiece. 

Champagne, France
Vieilles Vignes Françaises is one of Champagne's most mythical cuvees, produced from miraculously preserved and ungrafted 100% Pinot Noir vines. Phylloxera destroyed the vines of Champagne in the early 20th century, but amazingly enough two of Bollinger's classified Grands crus plots, Chaudes Terres and Clos St. Jacques, survived and are still grown the traditional way. Madame Lily Bollinger first had this wine produced in 1969 as an anniversary cuvee to commemorate her 70th birthday. Following the wine's launch in 1974, Vieilles Vignes Françaises promptly became a collectible and a symbol of a bygone era. Over the decades, its uniqueness and scarcity have made it one of the most sought-after and expensive Champagnes.

Champagne, France
This limited edition cuvée celebrates 2 important milestones. Firstly, it celebrates the historic partnership between Bollinger and Bond. Bollinger has been the exclusive Champagne partner of Bond since 1979, so 2019 marks the 40th anniversary of their relationship. Secondly, it celebrates the release of the upcoming movie, No Time to Die, which will be the 25th movie in the series (and Bollinger's 15th Bond movie since the start of the partnership).

Champagne, France
A stunning and extremely rare, still red wine produced only for the greatest vintages. This wine harmoniously combines 100% Pinot Noir Grand Cru fruit from an exceptional vineyard with traditional Burgundian style winemaking. Historically, Pinot Noirs from Aÿ were the most popular wines of the French court, specifically a favorite of King Henri IV, and La Côte aux Enfants comes from a steep plot just outside of the village. This wine is the purest expression of Pinot Noir, offering a fine, delicate texture in the mouth, and a tautness giving it a beautifully long finish.