Iron Horse Vineyards
Ocean Reserve Blanc de Blancs 2019
Green Valley, Russian River Valley, California
Ocean Reserve is a special, limited edition vintage Blanc de Blancs created with Mission Blue, a marine conservation non-profit founded by legendary oceanographer Sylvia Earle.  $5 per bottle sold will go to Mission Blue, whose objective is to establish a global network of marine protected areas, called "Hope Spots".  The goal is to protect 30% of our marine resources by 2030.  Dr. Earle is a National Geographic Explorer in Residence.  She was the first woman Chief Scientist at the National Oceanic and Atmospheric Administration (NOAA), Time Magazine's first Hero of The Planet, a Ted Prize winner, and is lauded as "her deepness" because she has logged more than 7,000 hours underwater.  The Pacific is the engine of the special, cool, foggy microclimate, which allows Iron Horse to make Sparkling Wines on this level of finesse and elegance and makes giving back so essential. The connection between Pacific fog, sparkling wine, and people who care generates a special kind of magic.
Vineyard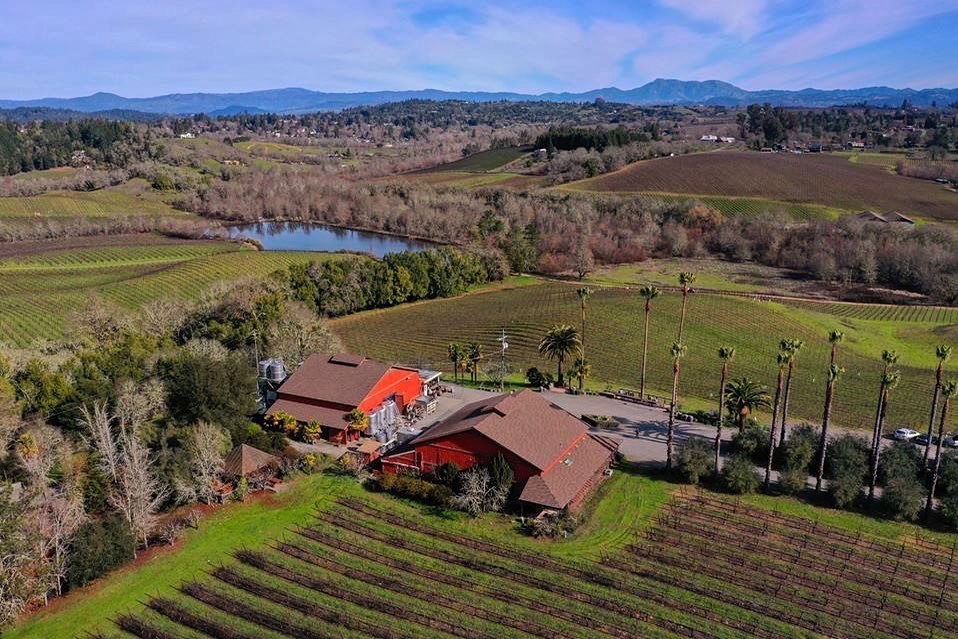 The Iron Horse estate is in the heart of Green Valley's cool and foggy climate, 13 miles from the Pacific Ocean. The certified sustainable estate features 160 acres under vine, planted exclusively to Chardonnay and Pinot Noir across a patchwork of gentle, rolling hills. Each of the 39 blocks has been planted with site-specific rootstock and clonal selections, enabling Iron Horse to farm, harvest, and vinify each block separately. The predominant soil-type is called "Gold Ridge", a sandy loam that has excellent drainage and is perfectly, inherently balanced, making it one of the most coveted soil types, especially for growing Pinot Noir.
Winemaking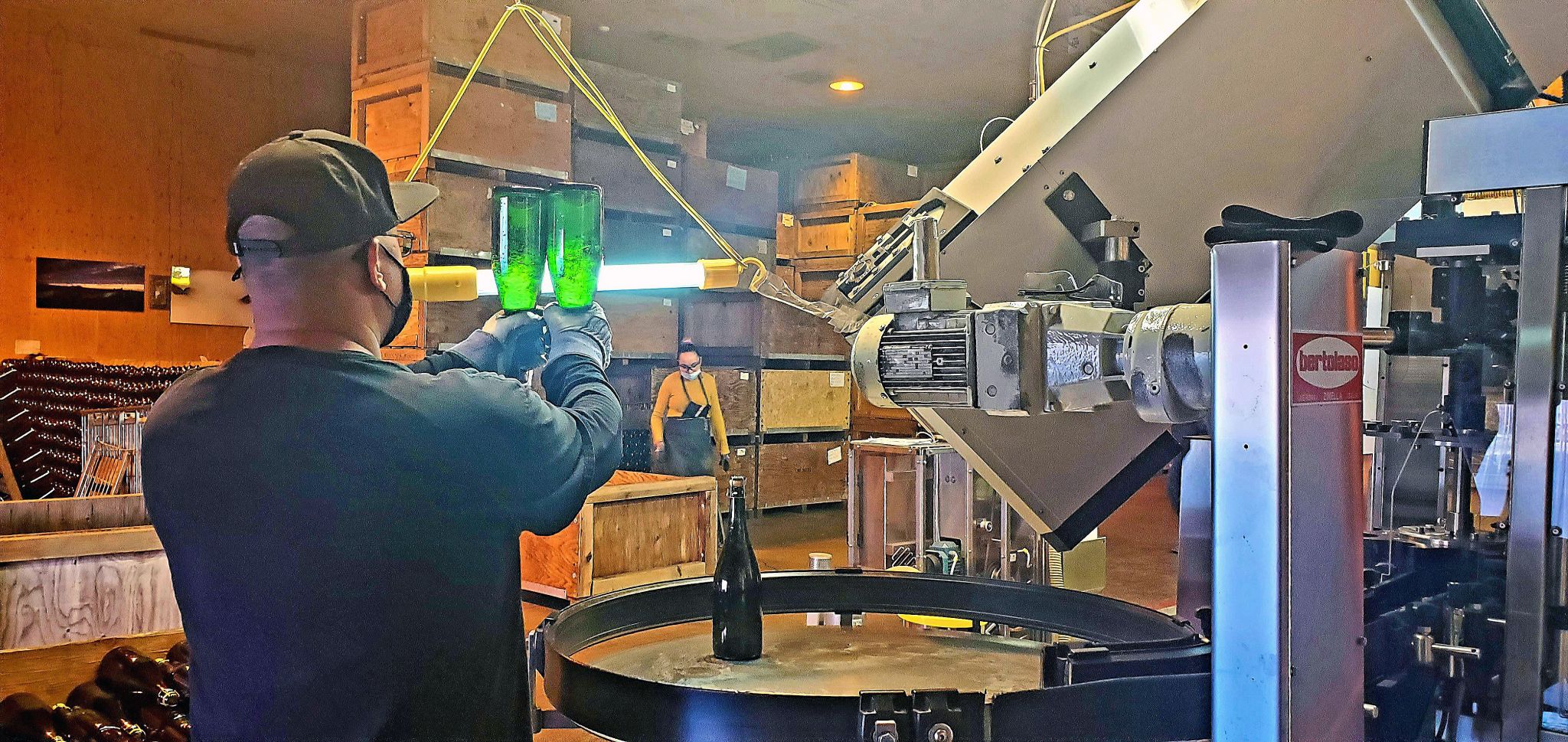 Grapes are hand harvested in the chilly fog of early morning, and gently pressed as whole clusters yielding base wines of great delicacy. A long, cool ferment at 62° to 65° F retains vibrant fruit esters. This cuvée is a blend of two Chardonnay clones from six different blocks on the estate: Clone 4 and Rued. The dosage for this wine is 8 ml Blanc de Blanc LEX, 8 ml Heart of the Vineyard Chardonnay. The final wine is 100% Chardonnay.
Tasting Note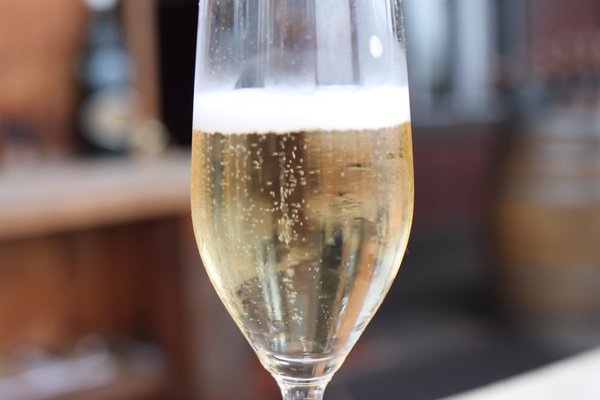 This saline expression of sparkling Chardonnay exudes kaffir lime and lemongrass aromas, giving way to lemon verbena and juicy green apple on the palate, the finish is pleasingly dry and stoney. It is a crisp and firm accompaniment to seafood and a great conversation starter.
Suggested Food Pairing
The Iron Horse Ocean Reserve is an incredible accompaniment to raw bar fare, sushi, and crudités.
Grape Varieties
Chardonnay
Appellation
Green Valley, Russian River Valley, California
Suggested Retail Price
$63
February 19, 2021 - Discover how the ocean influences a California vineyard and the sparkling wines it produces in this episode of Cook-Wise, featuring chef and conservationist Barton Seaver and Iron Horse Vineyards.
Other Wines by this Producer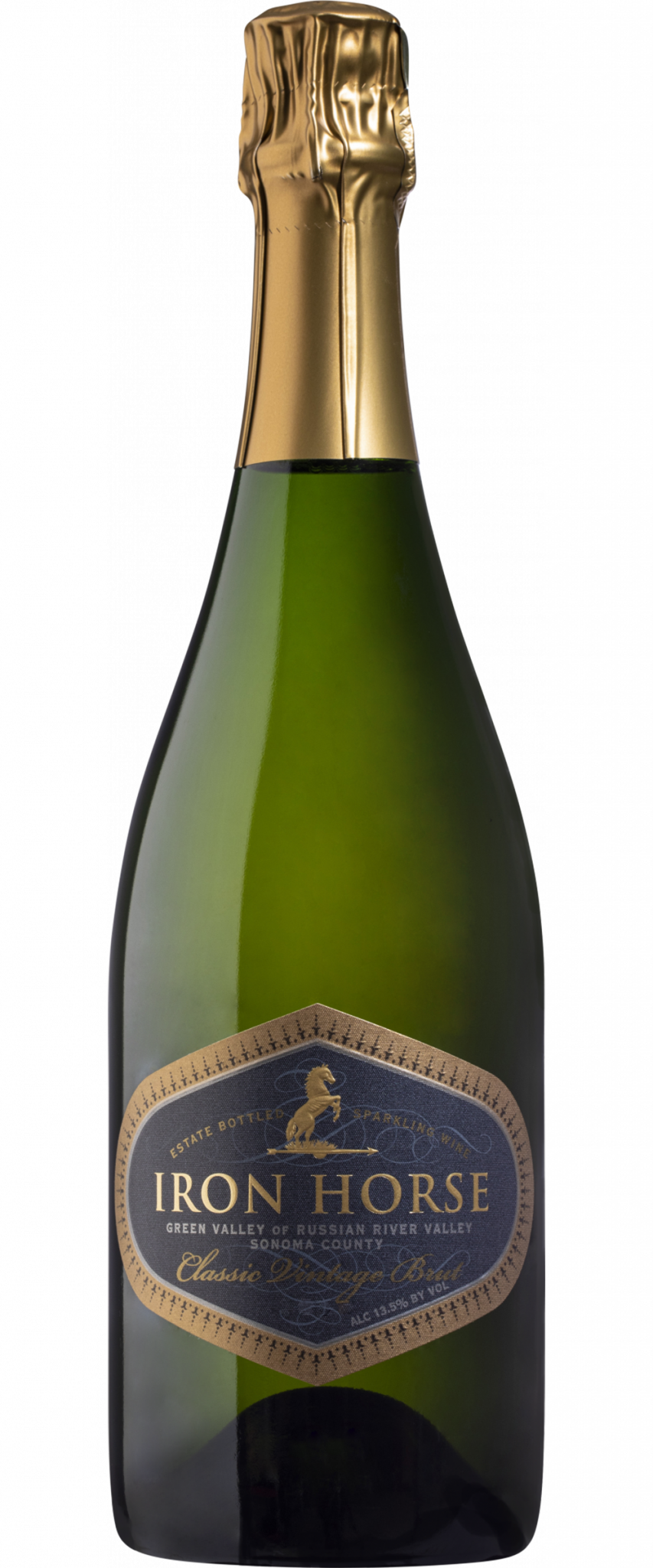 Green Valley, Russian River Valley, California
The flagship of the estate, this wine shows everything the family strives to accomplish. The quality and finesse strike memory bells that say "Champagne," while the flavors are unmistakably Sonoma County, Russian River, Green Valley and most distinctly Iron Horse. Delightful and complex rising dough, orange marmalade and baked apple aromas lead to an exquisitely balanced palate with flavors of ripe red apple, mandarin orange and hazelnut.  The complexity of flavors and textures are perhaps only overshadowed by the sheer pleasure of enjoyment.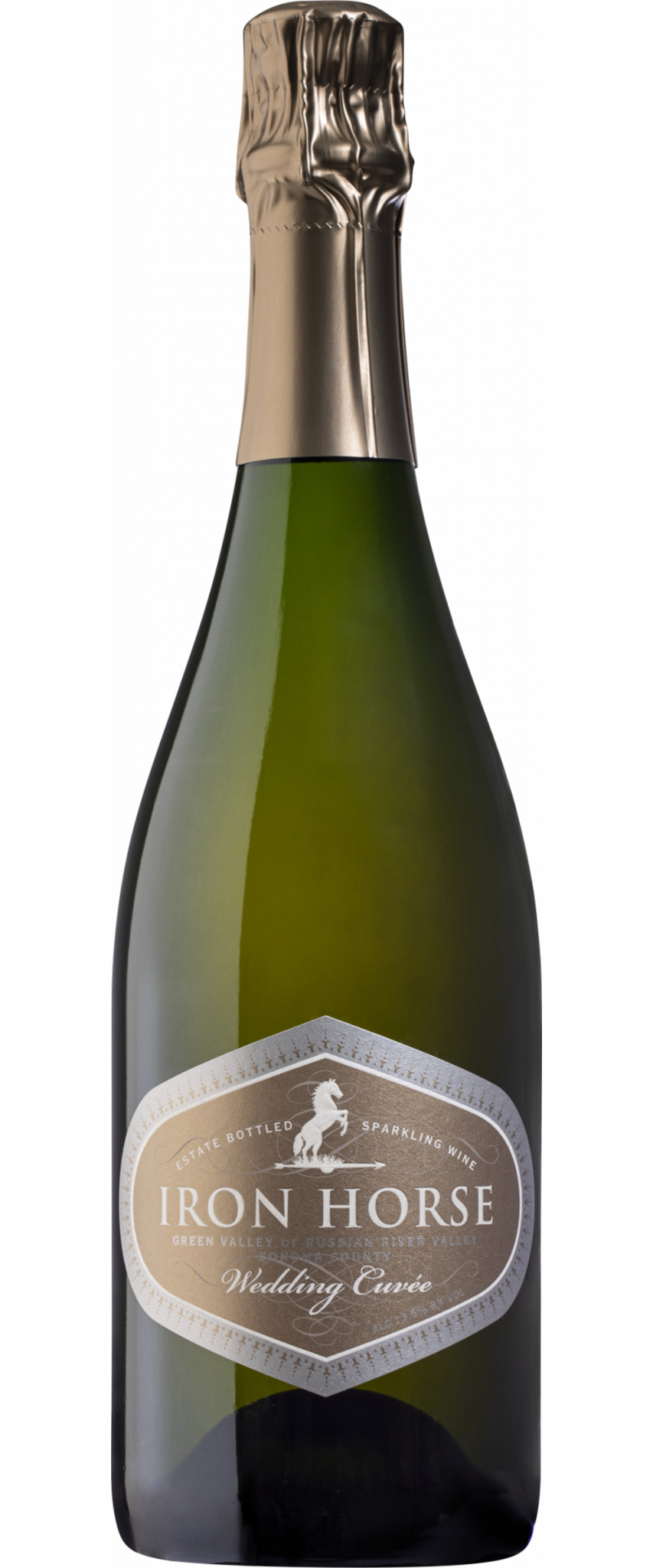 Green Valley, Russian River Valley, California
The irresistible Wedding Cuvée has witnessed countless special moments since its inception in 1980, served at engagements, weddings, anniversaries, and Valentine's Day celebrations. Iron Horse's play on a Blanc de Noirs, this wine features extremely expressive and fruit forward Pinot Noir lots blended with just a touch of steely Chardonnay to add a firm acid backbone. A romantic tinge of pink in the glass hints at the character of the Pinot Noir in this cuvée, and raspberry and nutmeg aromas on the nose are followed by juicy stone fruit, lively blood orange, and red berry flavors that are held seamlessly together with refined and delicate bubbles. Dangerously easy to drink.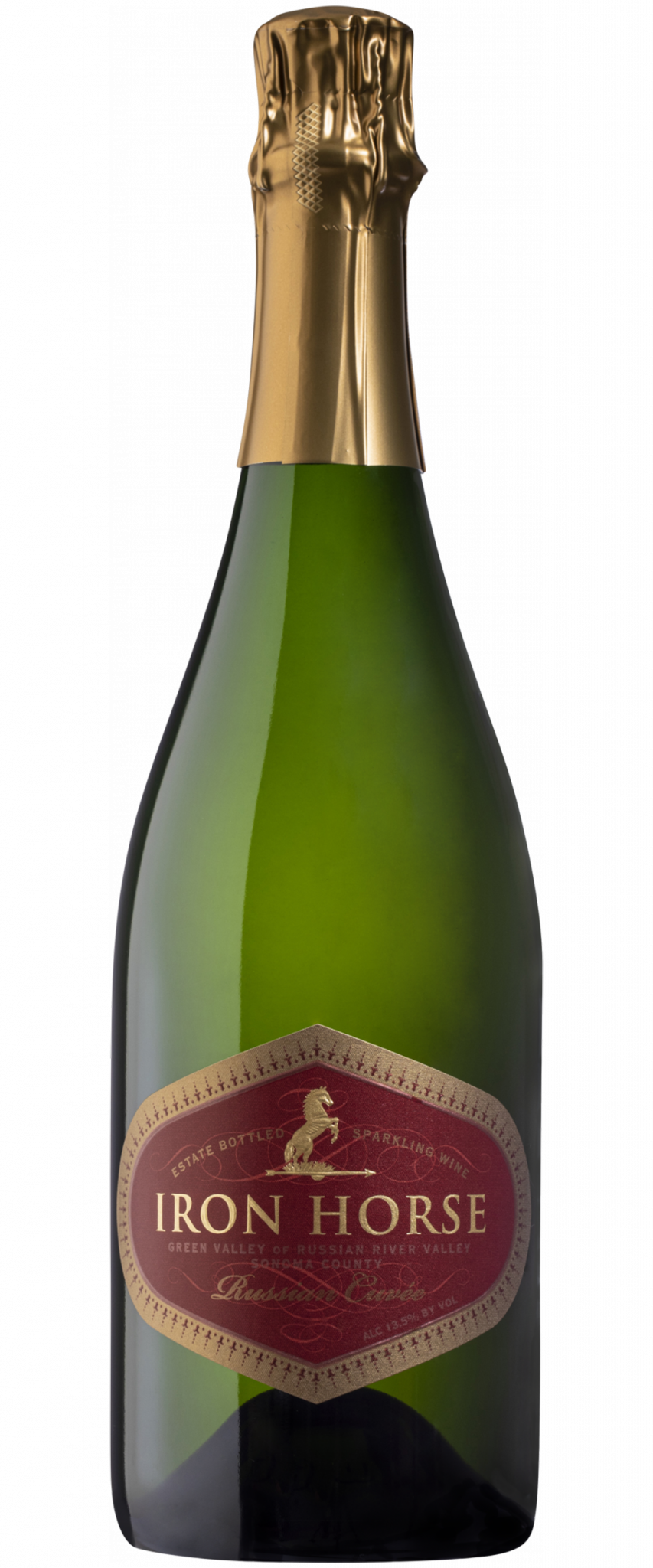 Green Valley, Russian River Valley, California
Russian Cuvée has multiple layers of meaning. Originally named for the historic Reagan-Gorbachev Summit Meetings in 1985, it also refers to the vineyard's unique location in the Russian River Valley. The Russian Cuvée is the "richest" in the Iron Horse line up, though it is still technically brut-level dry. A perfect toasting wine, served at White House State Dinners for six consecutive Presidential Administrations, it boasts aromas of caramel apple, nutmeg and orange zest, flavors of ripe red apple, lime, brioche and brown sugar on the palate. It is equally comfortable at the end of the meal with dessert as at the start of the meal for a toast.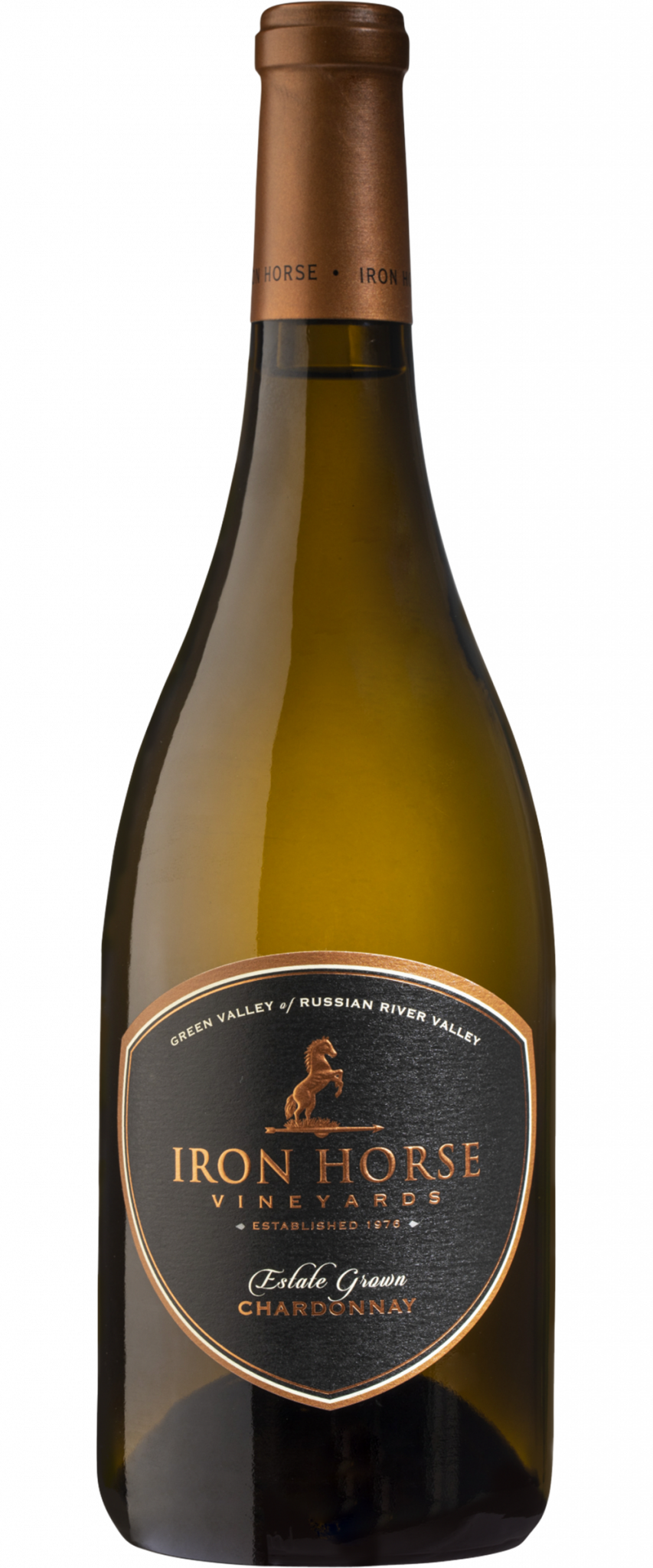 Green Valley, Russian River Valley, California
This pure Chardonnay is a natural beauty that showcases the extraordinary qualities of the Green Valley area. It has a crackling brightness, with stone and citrus fruits on the nose joined by an appealing minerality and spice that drive a long finish. The best of both worlds, this bottling combines the tension between concentrated fruit and the raciness of the best Chablis, with a kiss of California sunshine providing fruit and supple texture: it is impossible to put down.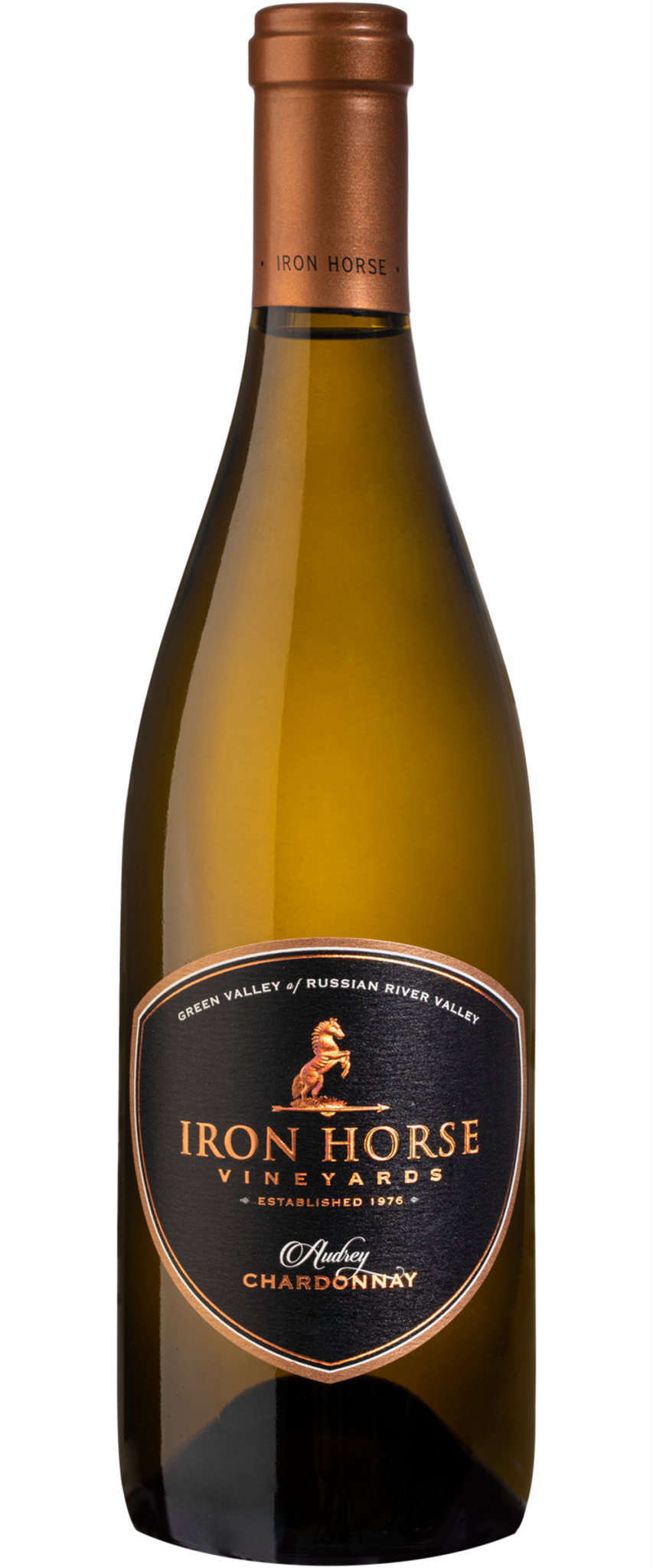 Green Valley, Russian River Valley, California
They say ingredient x in a wine is the people behind it – a saying that certainly holds true for this delicious first release of Audrey Chardonnay. It mirrors the beauty and grace of Iron Horse Co-Founder Audrey Sterling. Multi-faceted, brilliant, and memorable. This is a tribute wine, made with love and admiration.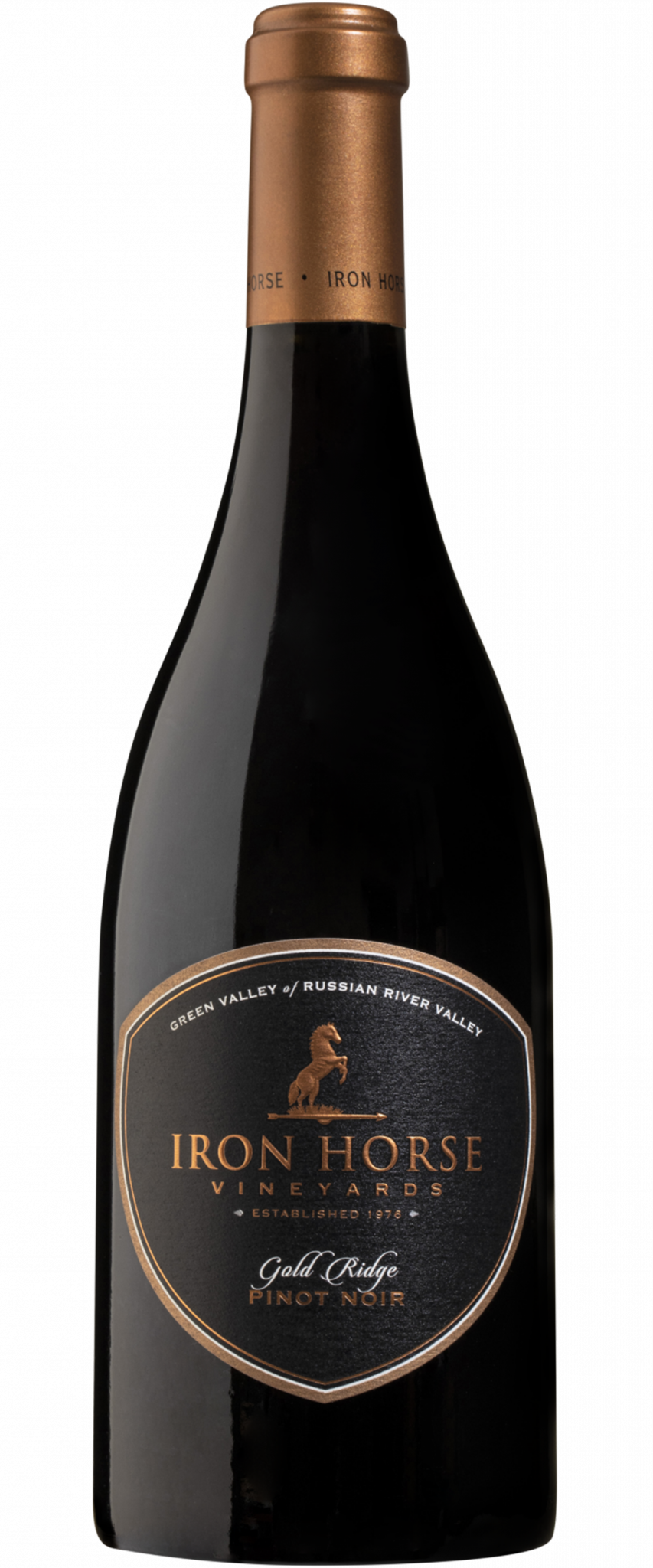 Green Valley, Russian River Valley, California
The Gold Ridge is three clones of Pinot Noir selected from four excellent sites on the estate to create this complex and
elegant blend. The unifying factor is our highly prized Gold Ridge soil, among the most coveted, especially for Pinot
Noir.