Iron Horse Vineyards
Green Valley, Russian River Valley, California
Iron Horse is a legendary name in the history of American sparkling wine.  Started in 1976 by current CEO Joy Sterling's parents in the Green Valley, the westernmost edge of the Russian River Valley, the vineyards were planted in an area at the time thought to be too cool for growing grapes.  The wines disproved that theory from the start, and in the 1980s catapulted to global recognition when an Iron Horse sparkling wine was selected as the toast to peace at the first summit meeting between Ronald Reagan and Mikhail Gorbachev. Iron Horse's steadfast dedication to quality is evident through their decisions to produce exclusively vintage-dated sparkling wines, to constantly improve vineyard practices, to implement regenerative agriculture and sustainability initiatives, and to advocate for their community and the environment. Today this 100% estate-grown, sustainably-farmed, family-owned winery is making the greatest wines in its illustrious history.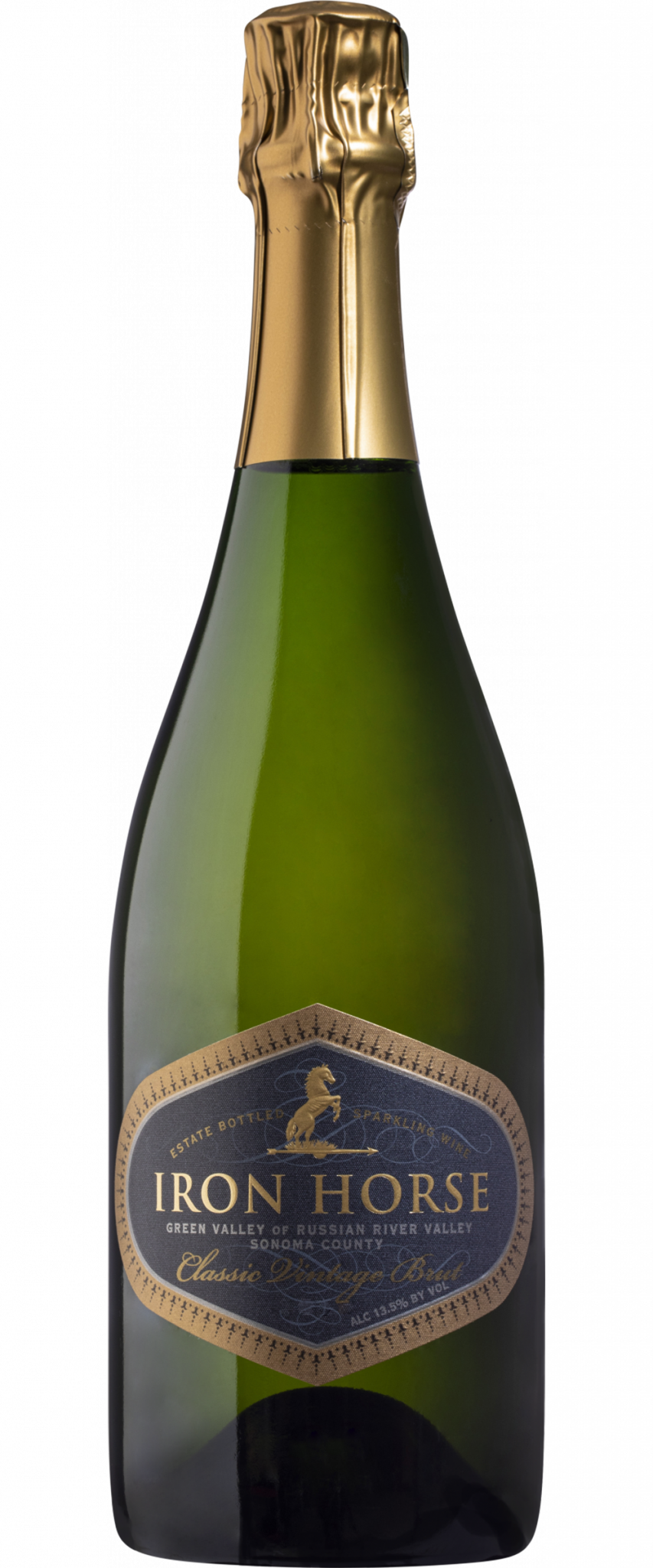 Green Valley, Russian River Valley, California
The flagship of the estate, this wine shows everything the family strives to accomplish. The quality and finesse strike memory bells that say "Champagne," while the flavors are unmistakably Sonoma County, Russian River, Green Valley and most distinctly Iron Horse. Delightful and complex rising dough, orange marmalade and baked apple aromas lead to an exquisitely balanced palate with flavors of ripe red apple, mandarin orange and hazelnut.  The complexity of flavors and textures are perhaps only overshadowed by the sheer pleasure of enjoyment.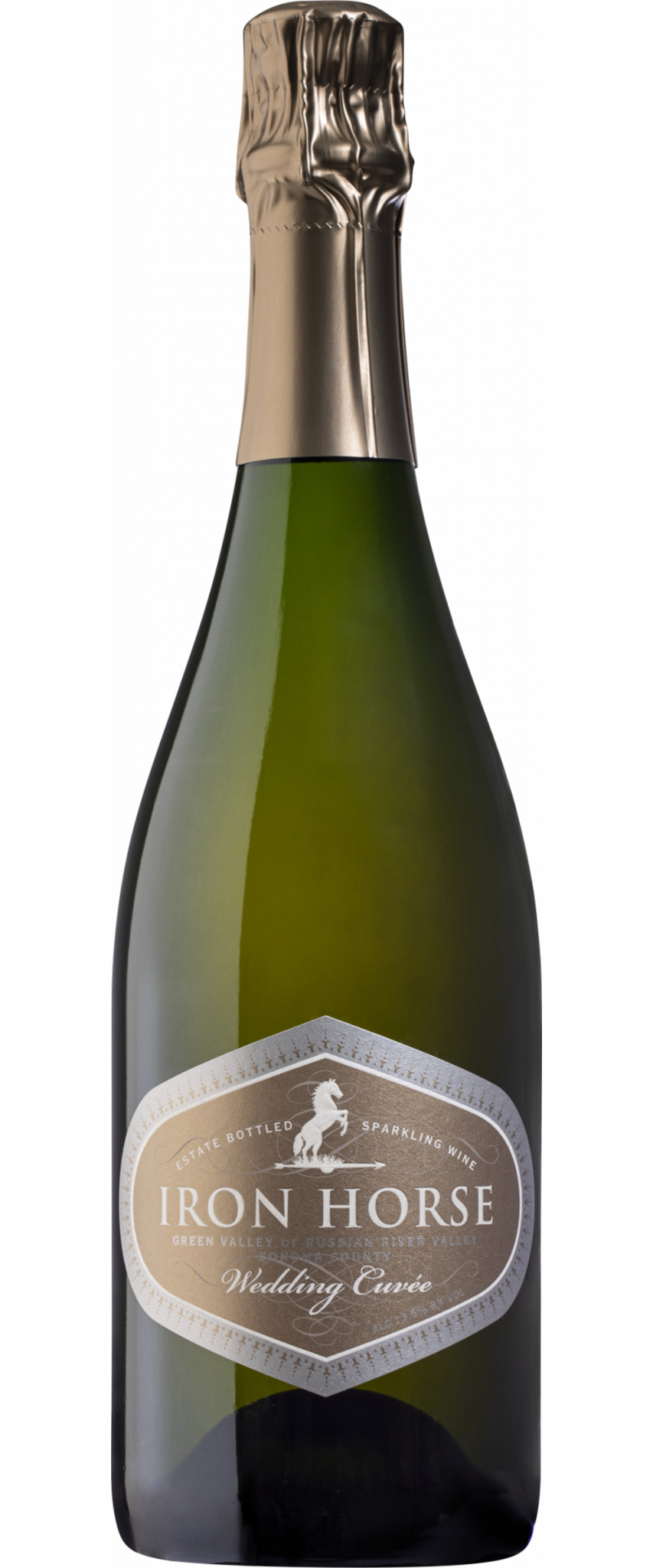 Green Valley, Russian River Valley, California
The irresistible Wedding Cuvée has witnessed countless special moments since its inception in 1980, served at engagements, weddings, anniversaries, and Valentine's Day celebrations. Iron Horse's play on a Blanc de Noirs, this wine features extremely expressive and fruit forward Pinot Noir lots blended with just a touch of steely Chardonnay to add a firm acid backbone. A romantic tinge of pink in the glass hints at the character of the Pinot Noir in this cuvée, and raspberry and nutmeg aromas on the nose are followed by juicy stone fruit, lively blood orange, and red berry flavors that are held seamlessly together with refined and delicate bubbles. Dangerously easy to drink.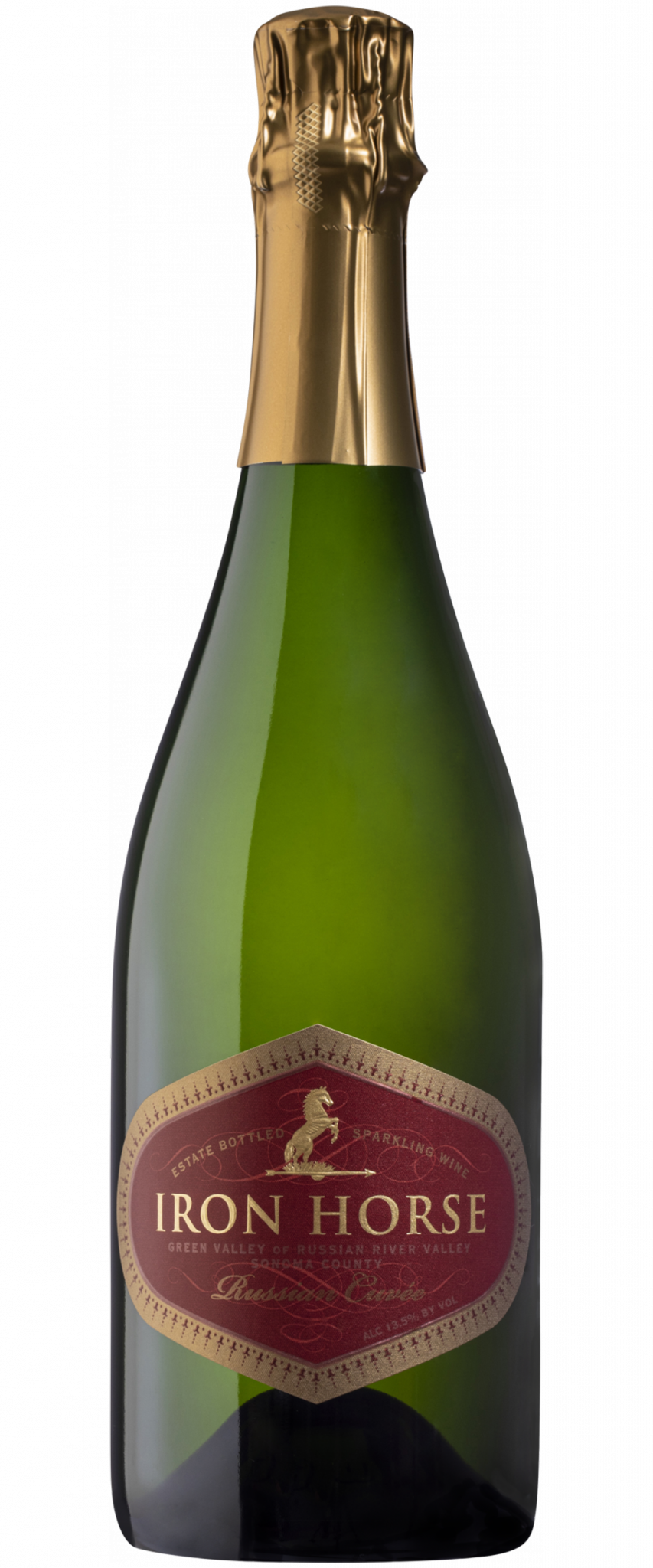 Green Valley, Russian River Valley, California
Russian Cuvée has multiple layers of meaning. Originally named for the historic Reagan-Gorbachev Summit Meetings in 1985, it also refers to the vineyard's unique location in the Russian River Valley. The Russian Cuvée is the "richest" in the Iron Horse line up, though it is still technically brut-level dry. A perfect toasting wine, served at White House State Dinners for six consecutive Presidential Administrations, it boasts aromas of caramel apple, nutmeg and orange zest, flavors of ripe red apple, lime, brioche and brown sugar on the palate. It is equally comfortable at the end of the meal with dessert as at the start of the meal for a toast.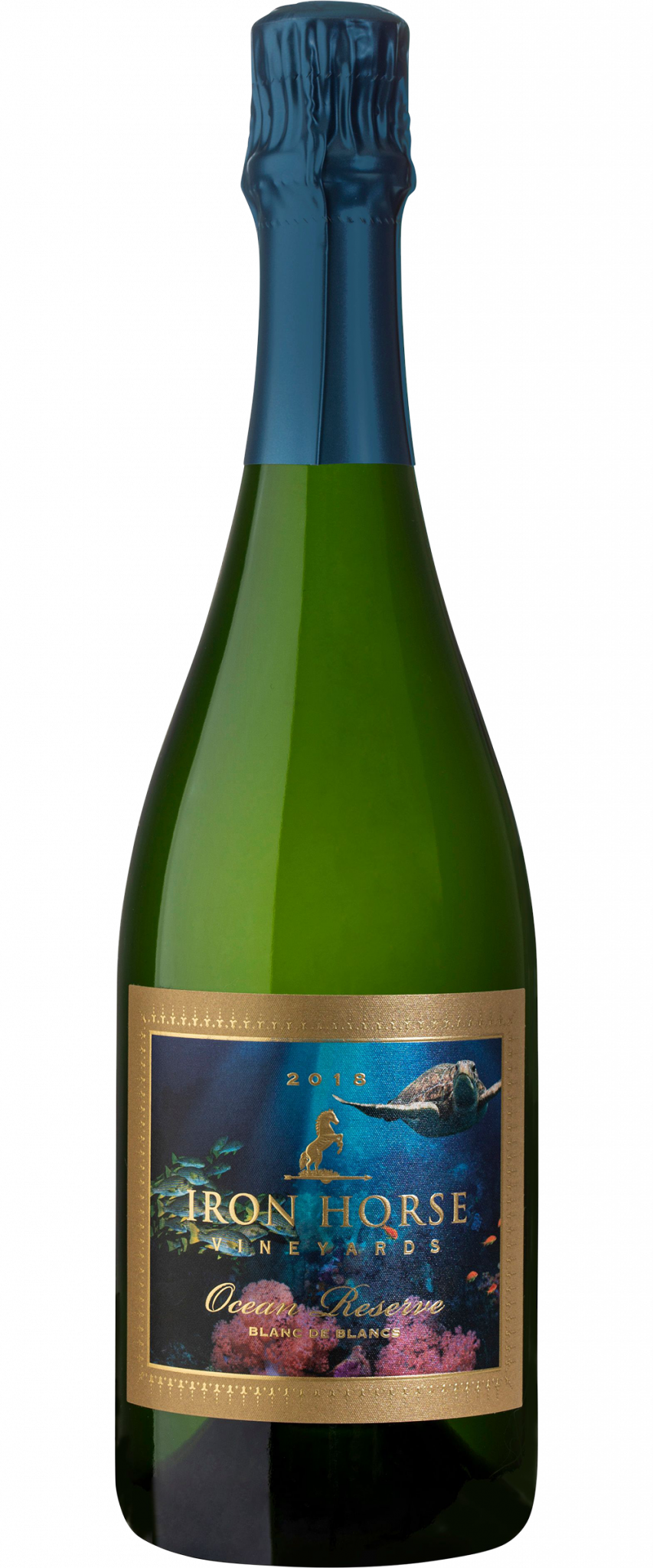 Green Valley, Russian River Valley, California
Ocean Reserve is a special, limited edition, vintage Blanc de Blancs, created in partnership with National Geographic. Iron Horse dedicated its Blanc de Blancs to National Geographic's Ocean Initiative as a nod to the Pacific Ocean, which is the engine behind the fog and cool, coastal influence in the Green Valley; $4 per bottle sold goes to establishing marine protected areas and supporting sustainable fishing practices around the globe. The Ocean Reserve's racy lime and tangerine notes, saline acidity, and beautiful creamy finish, conjures images of the ocean itself and pairs flawlessly with all manner of seafood.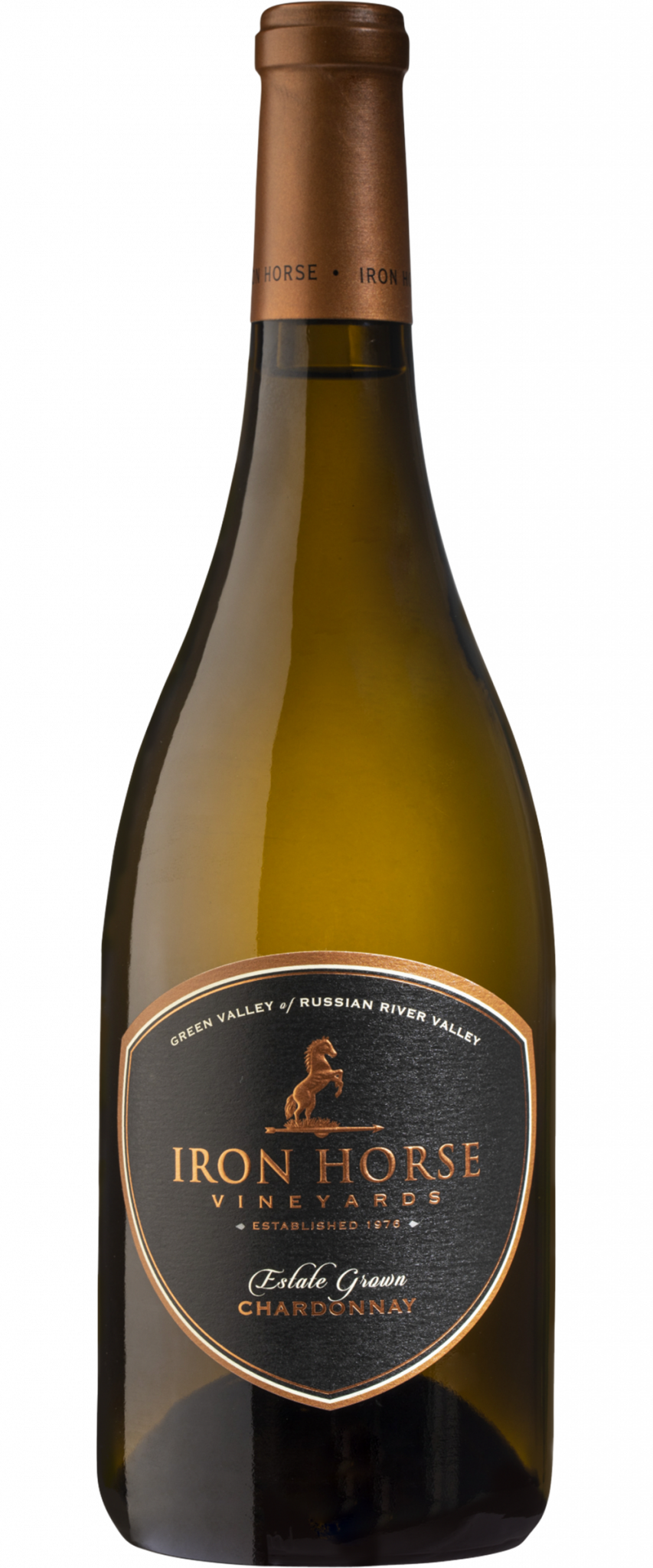 Green Valley, Russian River Valley, California
This pure Chardonnay is a natural beauty that showcases the extraordinary qualities of the Green Valley area. It has a crackling brightness, with stone and citrus fruits on the nose joined by an appealing minerality and spice that drive a long finish. The best of both worlds, this bottling combines the tension between concentrated fruit and the raciness of the best Chablis, with a kiss of California sunshine providing fruit and supple texture: it is impossible to put down.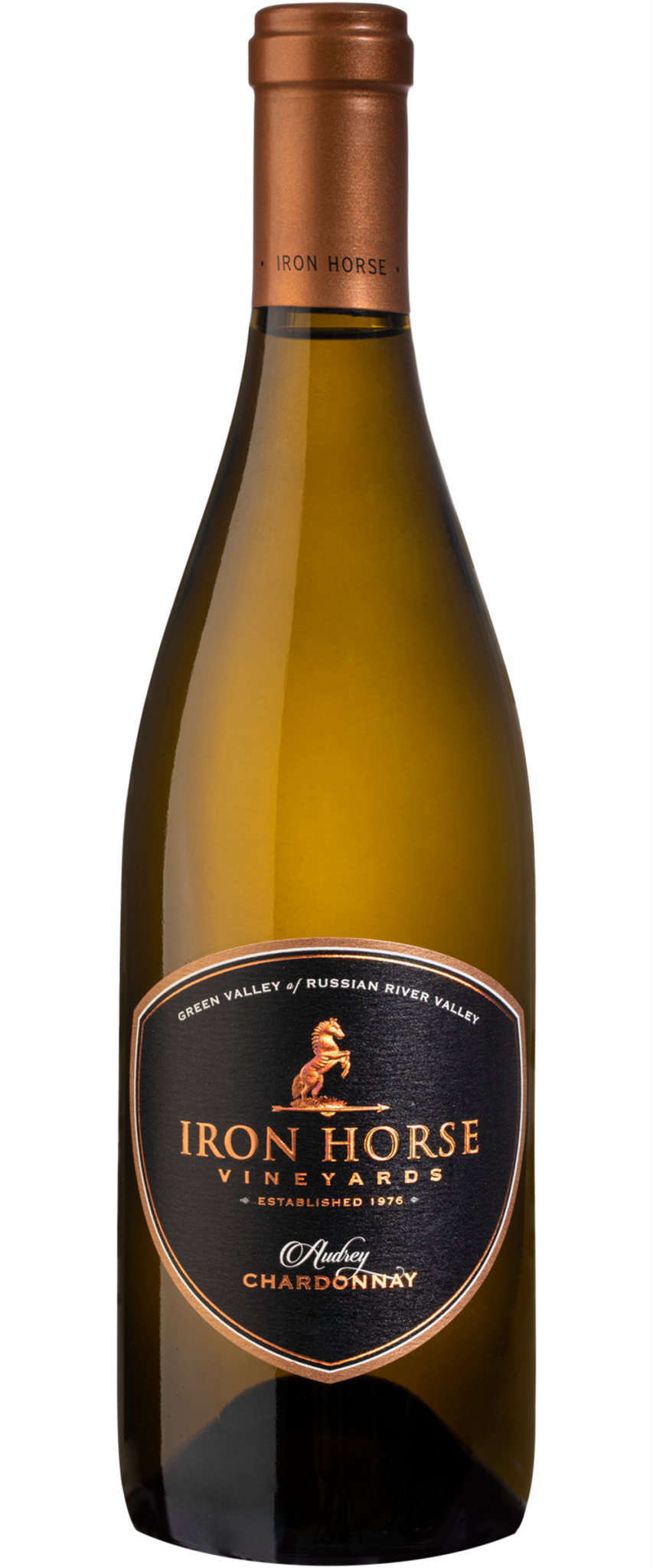 Green Valley, Russian River Valley, California
They say ingredient x in a wine is the people behind it – a saying that certainly holds true for this delicious first release of Audrey Chardonnay. It mirrors the beauty and grace of Iron Horse Co-Founder Audrey Sterling. Multi-faceted, brilliant, and memorable. This is a tribute wine, made with love and admiration.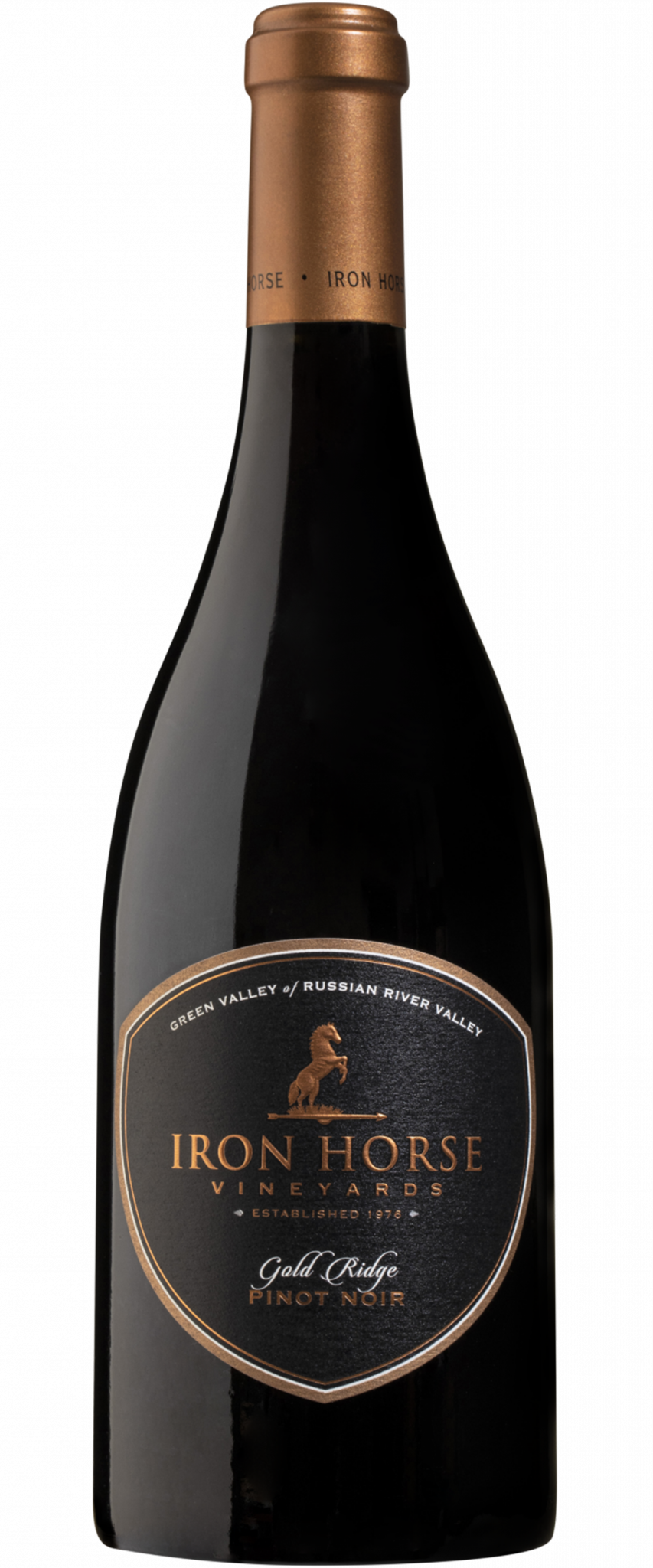 Green Valley, Russian River Valley, California
The Gold Ridge is three clones of Pinot Noir selected from four excellent sites on the estate to create this complex and
elegant blend. The unifying factor is our highly prized Gold Ridge soil, among the most coveted, especially for Pinot
Noir.
View all Wines
People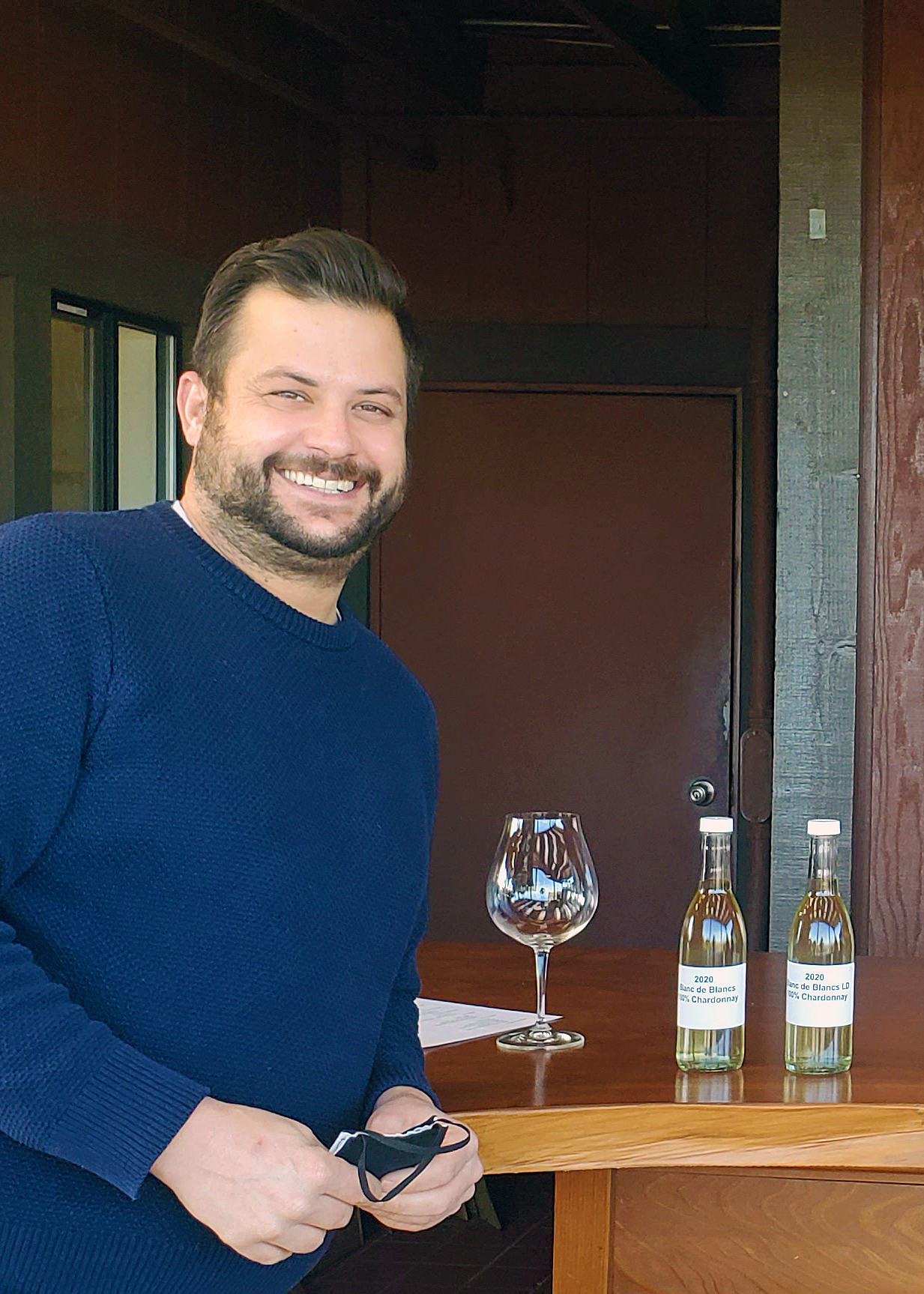 Sofian Himeur, Winemaker
Sofian Himeur is the newly installed winemaker at Iron Horse, joining Winemaker Emeritus David Munksgard on the winemaking team in March of 2020. Sofian has been in the wine industry for 18 years, producing Gruet Sparkling Wines in New Mexico. Born in Troyes, France, and relocated to New Mexico when he was an infant, Sofian is the grandson of Gruet Winery founder Gilbert Gruet. Growing up around wineries with his family, he always knew he would be in the wine business in some capacity. With nearly a lifetime spent performing nearly every task in and outside of wineries, he advocates impeccable standards.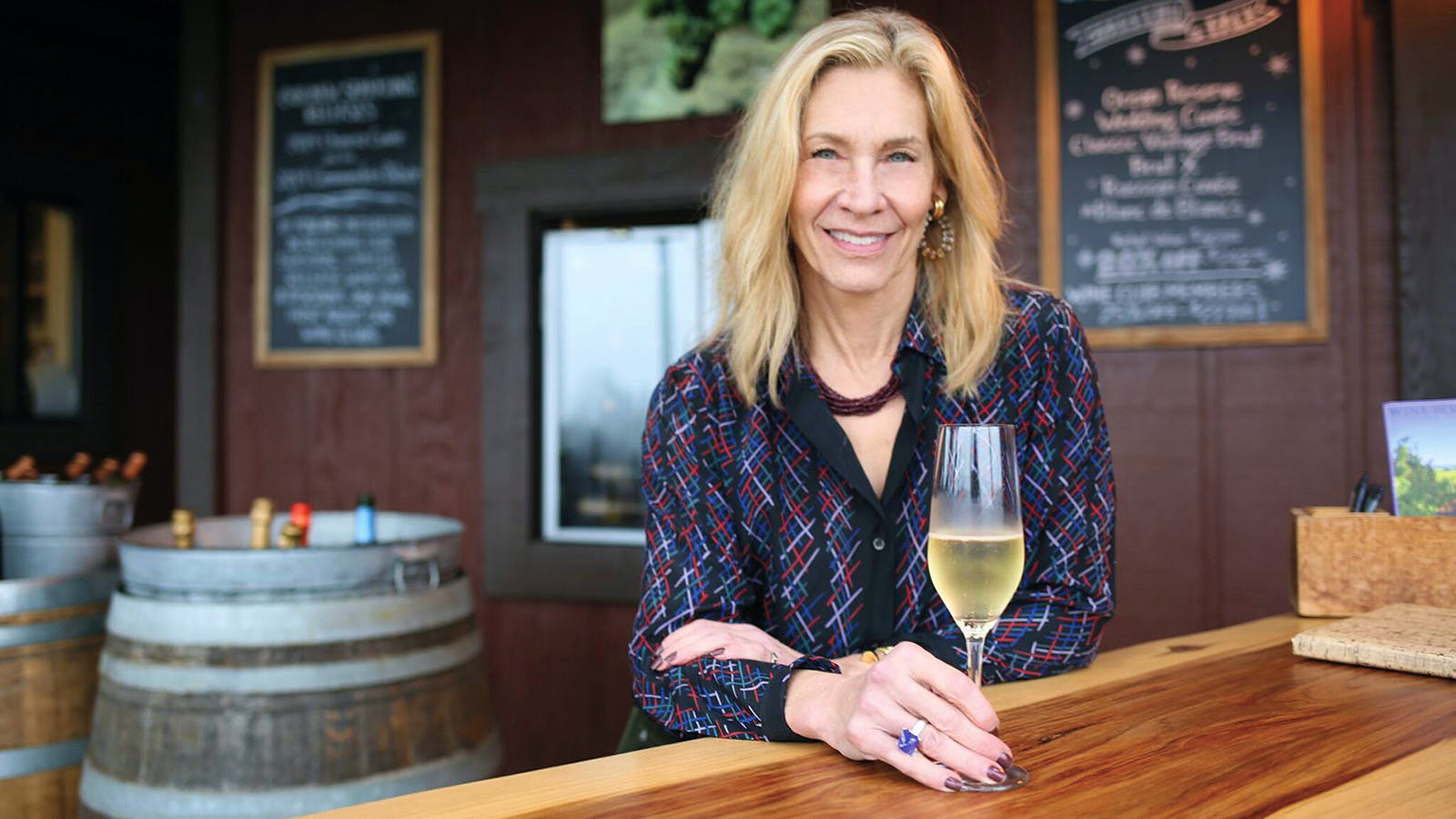 Joy Sterling, Owner/CEO
In 1985, Joy left a career in journalism to join her family's business and made news headlines for the winery with her first achievement at Iron Horse: in November, 1985, the White House selected Iron Horse Sparkling Wine for Ronald Reagan's toast to peace at the first summit meeting with Mikhail Gorbachev in Geneva. Joy served on the Board of Trustees of the Leakey Foundation for ten years and is a member of National Geographic's Grosvenor Council. She is the author of A Cultivated Life, published by Random House.
February 19, 2021 - Discover how the ocean influences a California vineyard and the sparkling wines it produces in this episode of Cook-Wise, featuring chef and conservationist Barton Seaver and Iron Horse Vineyards.