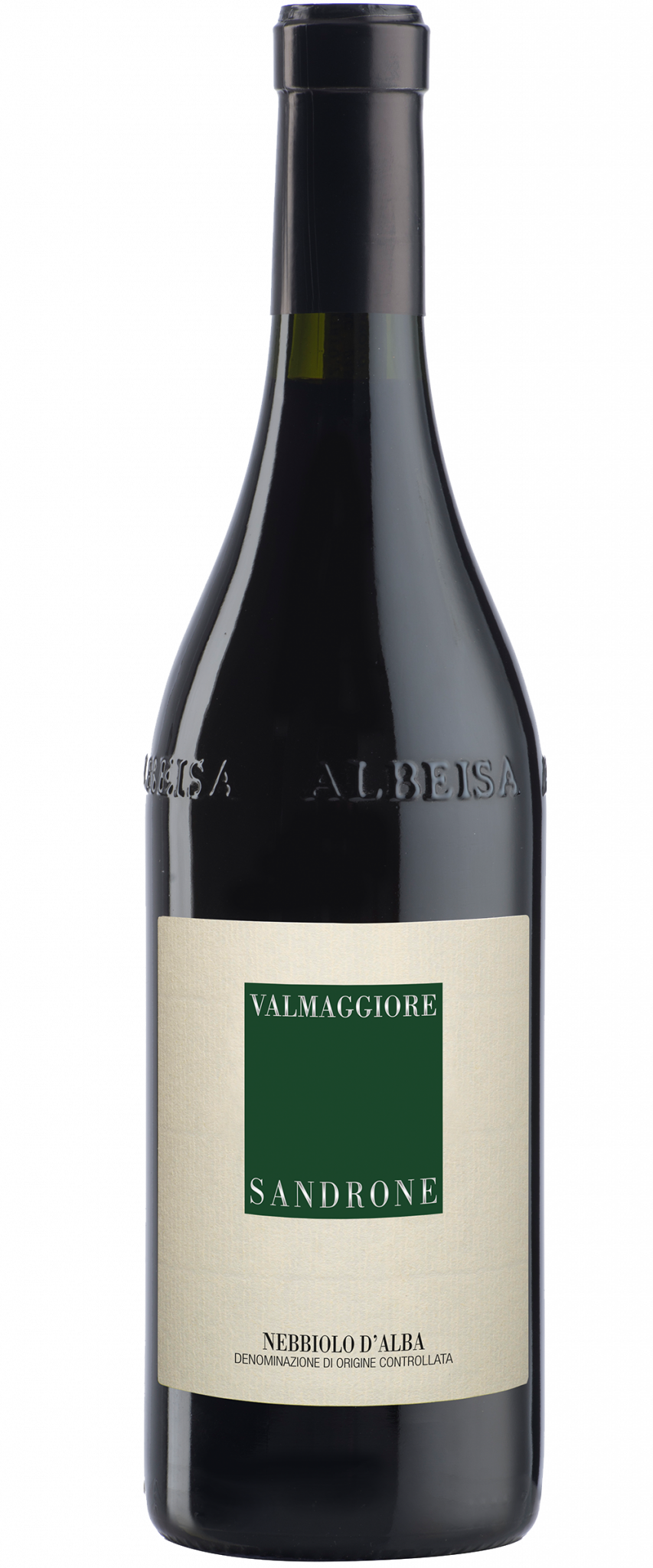 Sandrone
Valmaggiore 2021
Nebbiolo d'Alba
Valmaggiore is the product of Luciano's incredible passion for the Nebbiolo grape variety and the desire to show just how its expression can vary depending on the soil in which it is cultivated. Just 15 miles away from Barolo, in the Roero region, Nebbiolo produces a lighter structure and ripe, smooth tannins that are not unlike those of Pinot Noir. The wine drinks well from about age 6 to 12 but will easily last longer in the best vintages. This is not a "baby Barolo" or a second wine at all – it is a distinct interpretation of a completely different geographic winemaking zone. The wine shows delicious floral elements and red fruits, wrapped around a medium-weight structure with a long, delicious finish and modulated, ripe tannins.
VINEYARD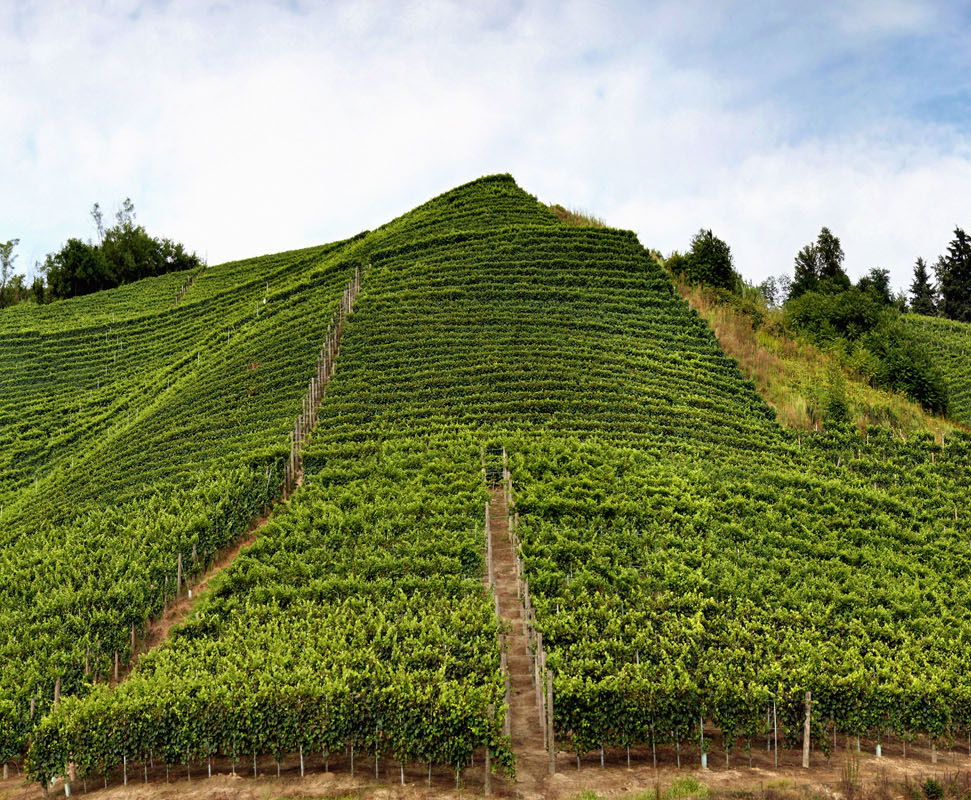 The grapes used to make this wine are cultivated in one of the historical cru vineyards in the Roero district – Valmaggiore – situated in the municipality of Vezza d'Alba.
Sandrone owns nine acres of this famed vineyard, assembled over eight years from almost 28 different
landholders. The first vintage released under the family name was in 1994.
The wines from this vineyard are of such a consistent high quality that in most years Sandrone holds
back a small percentage of the vintage to release from the cellar six years later as a Sibi et Paucis release, showcasing the great longevity of Sandrone's Valmaggiore.
Roero is a different world from Barolo: it is a wilder and less developed place when compared to the orderly rows of vines that blanket the Barolo region. Deep forests hug the northern sides of the steep hills, and game runs wild, including foxes, boar and rabbit. The flat narrow valley floors are planted to fruits and vegetables. Typically the Valmaggiore is 3-9 degrees warmer than in Barolo, and spring arrives a week or two earlier.
In general, the soil of Roero is of the marl-sandstone type with a prevalence of sandstone, marine-origin sedimentary rocks, and a good content of limestone, clay and sand. This last element makes the soil loose and soft, giving it great permeability. From these marine origins, the vineyard terrains are rather poor in organic matter, but rich in mineral salts. Valmaggiore consists of deep sandy soil with some limestone. Due to the higher particle size (as compared to silt or clay-based soils), sand is very porous and well-drained, producing highly aromatic wines.
The Valmaggiore hill itself is incredibly steep: a 100% grade (45 degrees) in places. The steepness of the site prohibits any mechanical work – everything must be done by hand. The single-lane road that winds up through the vineyard allows access for a tractor to the top, but work in the rows on the plants is entirely done by hand. At harvest, a specially designed "sled" which holds 10 picking crates at a time is winched up in the aisles between sections of the vineyard to haul up the just-picked grapes.
Roero is considered a semi-arid zone. In fact, the Roero hills are almost totally devoid of water because the soft marl layers that alternate with sandy ones offer only temporary water reserves. The viticulture landscape demonstrates this, scattered with cisterns to collect rainwater or wells to draw water from
aquifers. The presence of the Maritime Alps (in particular Monviso) leads to very strong thermal ranges, with the risk of storms and hailstorms. In this context, using the best exposures and exploitation of the steep sloping sides becomes fundamental, in order to guarantee good insulation even during inclement
weather. Here, Nebbiolo is distinguished for its finesse and elegance that evolves beautifully over time.
WINEMAKING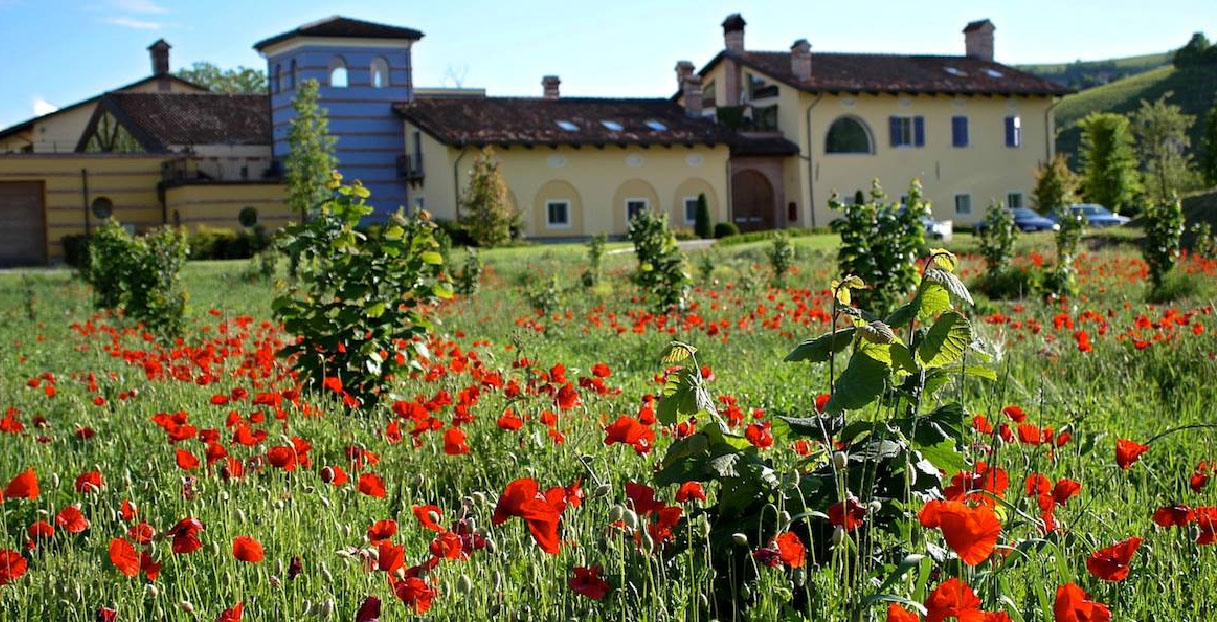 Each block is vinified separately. After destemming and light crushing, the must is covered with CO2 for a gentle warm maceration of approximately a day. Alcoholic fermentation begins about 24-36 hours later from native yeasts. A gentle maceration takes place in upright open-top steel tanks for the first 7-9 days of alcoholic fermentation. Immediately after alcoholic fermentation, which takes around 25 days, malolactic fermentation takes place in 500 liter French oak casks. The wine is aged in these casks for 12 months, followed by 9 months bottle aging. Around 1,400 cases are produced in a typical vintage.
VINTAGE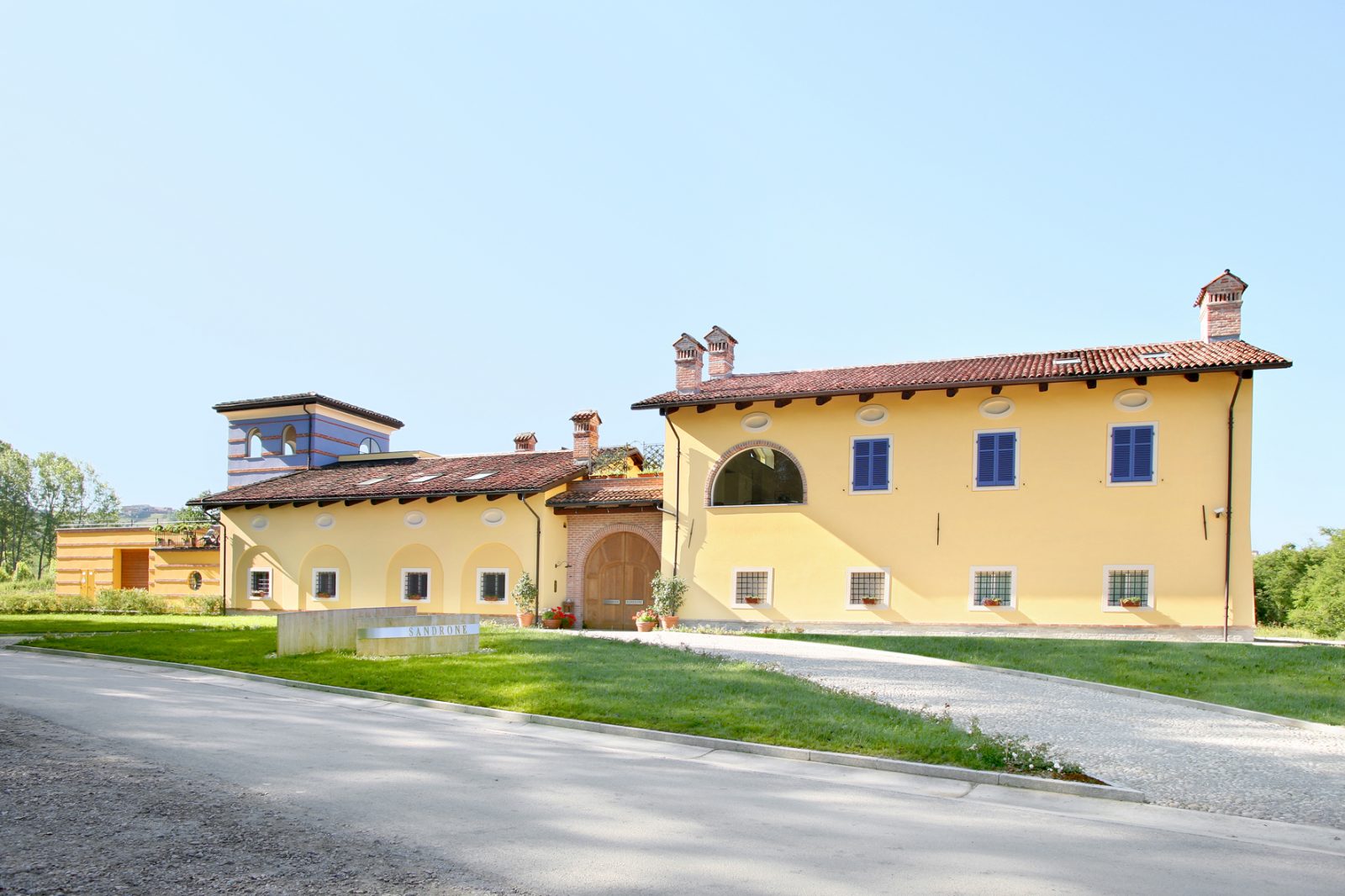 The 2020-2021 winter was extremely snowy, with cumulative snowfalls in higher elevations of the Barolo zone reaching 3+ meters over 4 snowfalls. The weather warmed in March and there were 2 weeks of unseasonably warm temperatures before the early April frost event. The frost lasted about 48 hours, depending on the site, and affected all of Europe. The vines had already begun budding and damages were luckily limited to lower elevations and places where air currents pushed the cold air up the hillsides. Fortunately, none of our vineyards were affected.
Flowering was in the first week of June and coincided with the first period of real warmth. Thereafter, June and July were alternating warm-cool with well-timed rainstorms. The last significant summer rain was in mid-July, which also brought devastating hail to parts of Monforte, Novello and Roero.
Summer continued with little rainfall, contributing to what proved to be an excellent plant health and quality profile at harvest time.
In early September the night temperatures began to cool, and the plants received a bit of refreshment from a few rainstorms in the middle of September. General disease pressures were low in 2021 due to lack of humidity and good air circulation. Although there was little rainfall, this had virtually no effect on the grapevine, plants known for their capacity to resist.
The low yields are a sure indicator of the high quality of the fruit.
There are significant temperature and climatic similarities between 2016 and 2021, including the high August heat. The biggest difference between the two growing seasons was water – in 2016, its relative abundance, versus its lack in 2021.
Harvest took place from September 29th until October 7th.
TASTING NOTE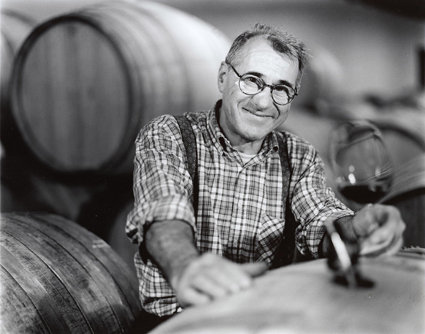 The 2021 Valmaggiore is an exercise in restraint. It offers up pretty, uplifting aromas of red fruits, roses, white pepper and freshly-picked violets.
On the palate, red fruits are front and center, framed by tobacco, spice and mineral notes. The tannins are both strong and soft yet give the wine its unmistakable mid-weight structure.
The acidity is bracingly fresh, and the finish long and layered, with red fruits, graphite and earth notes lingering.
Appellation
Nebbiolo d'Alba
Farming
Follows organic farming but has chosen not to seek certification. Minimal quantities of Bordeaux mixture and sulfur (as allowed per organic practices) are used to control mold and fungus, and fertilization every 4-6 years occurs with composted manure from dairy cows.
Suggested Retail Price
$60.00

James Suckling - July 6, 2023 "This is flavorful and red-fruited with hints of citrus and hibiscus on offer. Medium-bodied and crunchy with chalky texture and a vivid, mineral finish." -J.S 7/23
Other Wines by this Producer

Dolcetto d'Alba
Sandrone's Dolcetto d'Alba is produced using Dolcetto grapes from 11 different vineyards, all within the Barolo DOCG. Sandrone's Dolcetto sees no time in wood and is a remarkably robust and complex example of the variety.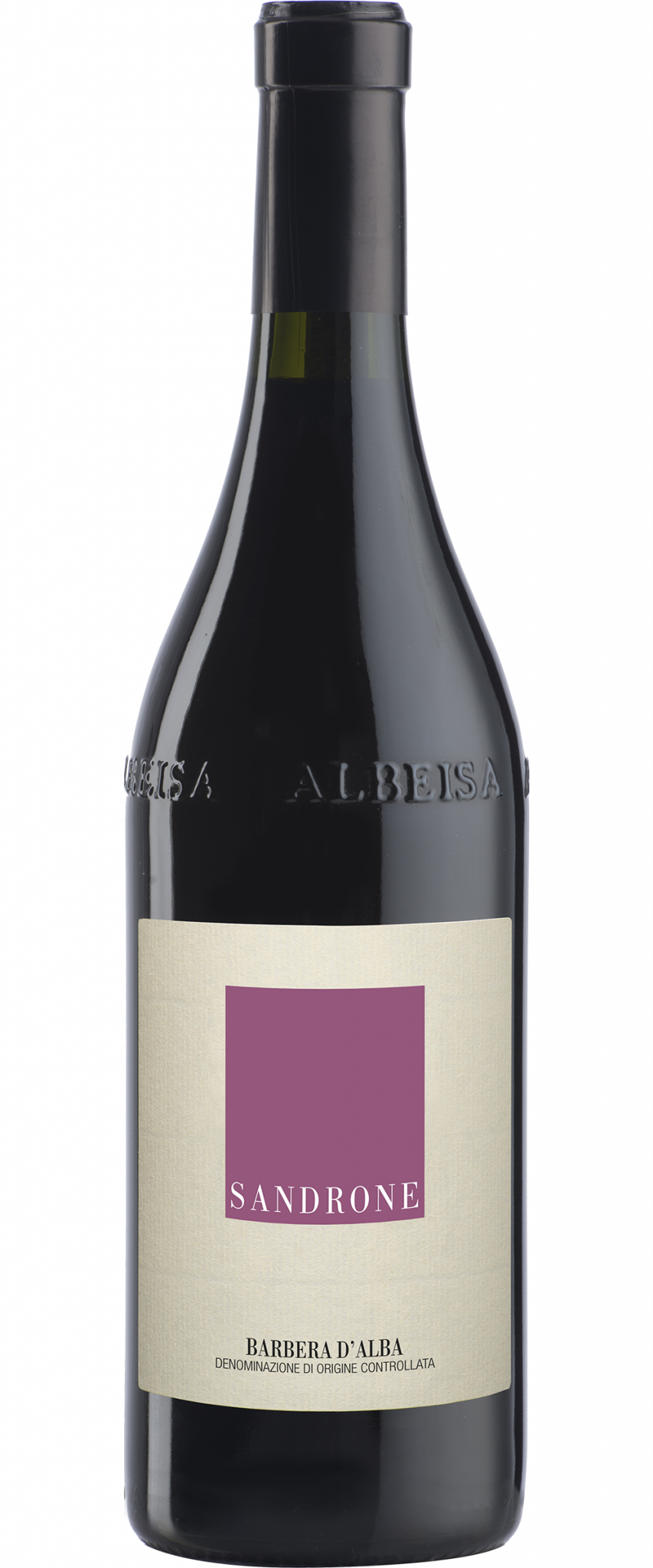 Barbera d'Alba
The Sandrone Barbera d'Alba comes from three vineyards: Merli and Rocche di San Nicola in Novello, and Cascina Pe Mol in Monforte d'Alba. It is widely considered one of the most intense and complex Barberas produced.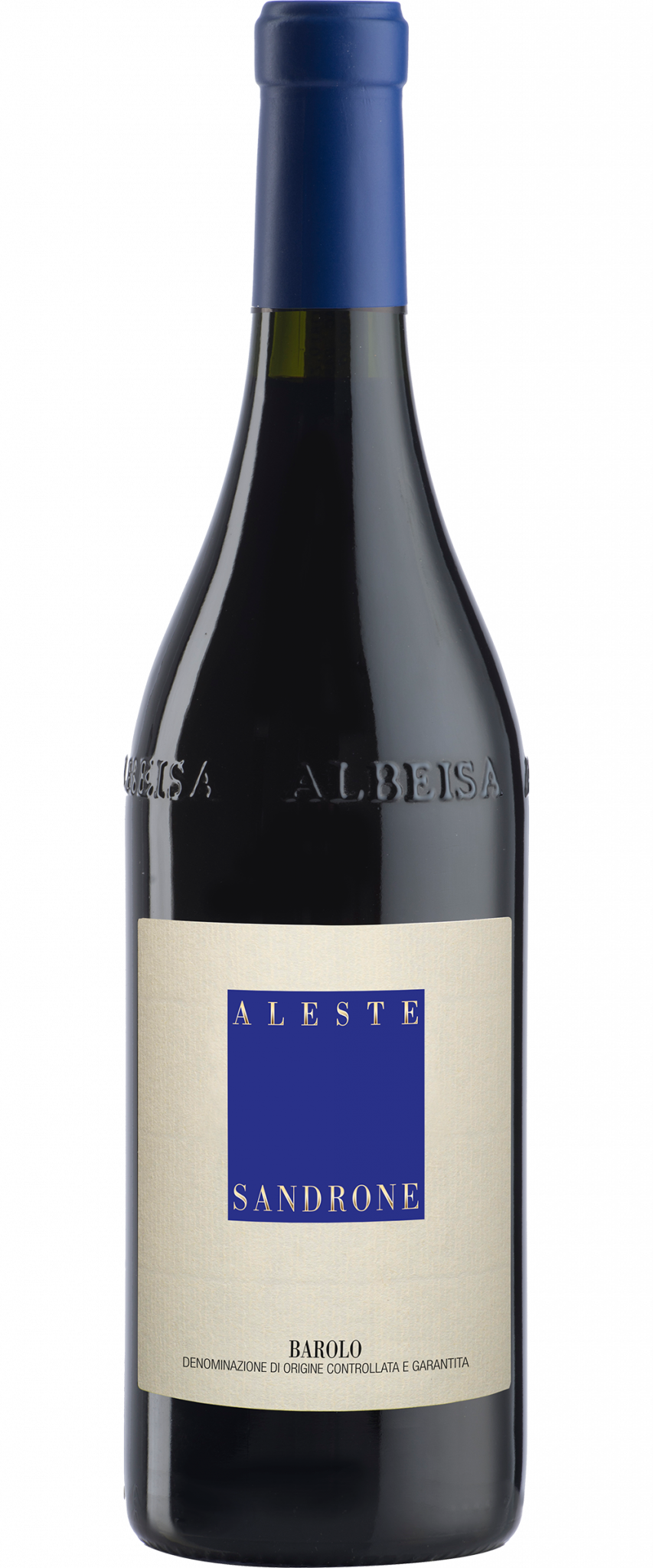 Barolo
A combination of the names of Luciano Sandrone's grandchildren ALEssia and STEfano, ALESTE is the new name for Luciano's first wine, the Barolo Cannubi Boschis, which garnered early acclaim with the international trade and press. This single-vineyard wine is typically dense and concentrated, but shows incredible harmony and balance.

Barolo
Le Vigne is a wine created from four different Nebbiolo vineyards, each of which brings its own contribution. This union generates an exceptionally complex wine that is round and harmonious on the palate, with fruity and spicy notes, and this approach of blending together plots is in fact the traditional one in Barolo.