Sandrone
Valmaggiore 2018
Nebbiolo d'Alba
Valmaggiore is the product of Luciano's incredible passion for the Nebbiolo grape variety and the desire to show just how its expression can vary depending on the soil in which it is cultivated. Just 15 miles away from Barolo, in the Roero region, Nebbiolo produces a lighter structure and ripe, smooth tannins that are not unlike those of Pinot Noir. The wine drinks well from about age 6 to 12 but will easily last longer in the best vintages. This is not a "baby Barolo" or a second wine at all – it is a distinct interpretation of a completely different geographic winemaking zone. The wine shows delicious floral elements and red fruits, wrapped around a medium-weight structure with a long, delicious finish and modulated, ripe tannins.
VINEYARD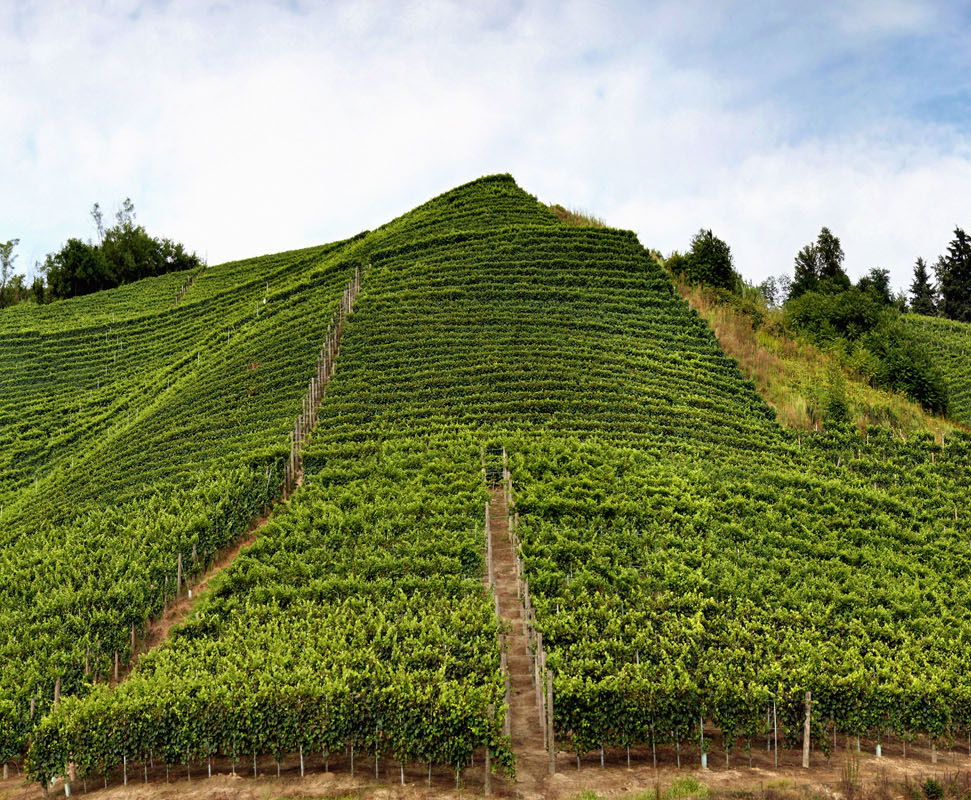 The grapes used to make this wine are cultivated in one of the historical cru vineyards in the Roero district – Valmaggiore – situated in the municipality of Vezza d'Alba. Valmaggiore is a project that took years to fully realize and is further evidence of the Sandrone winery's complete commitment to the expression of great Nebbiolo-based wine. Sandrone's Valmaggiore is a distinct site of exceptional terroir that was assembled over 8 years from almost 40 different previous owners. Luciano believed so passionately in the qualitative potential of this site that he was willing to wait years for parcels of this hill to become available. The last holdout sold in 1994, and at the end of that year the vineyard renovation and drainage projects (which had started years before) were completed. Now completely replanted and organized for maximum potential quality of fruit, the resulting wines show the unique terroir characteristics of one of the best Roero sites.
Roero is a different world from Barolo: it is a wilder and less developed place when compared to the orderly rows of vines that blanket the Barolo region. Deep forests hug the northern sides of the steep hills, and game runs wild, including foxes, boar and rabbit. The flat narrow valley floors are planted to fruits and vegetables. Typically the Valmaggiore is 3-9 degrees warmer than in Barolo, and spring arrives a week or two earlier.
The Valmaggiore hill itself is incredibly steep: a 100% grade (45 degrees) in places. The soil is comprised almost entirely of sand from shallow sea and beach deposits – fossils are common. There's almost no organic matter in the soil and the vines have to grow deep down for nutrients. As the sandy site is so well drained, in dry years the vines may suffer.
The steepness of the site prohibits any mechanical work – everything must be done by hand. The single-lane road that winds up through the vineyard allows access for a tractor to the top, but work in the rows on the plants is entirely done by hand. At harvest, a specially designed "sled" which holds 10 picking crates at a time is winched up in the aisles between sections of the vineyard to haul up the just-picked grapes.
Plants are closely spaced for competition and to help hold the hillside up. A walk through the vineyard is an incredible experience. Because it is so steep, you can often see over the plants in the row below you, affording magnificent views of the vines and, on clear days, of the snowcapped Alps. The Sandrone Valmaggiore vineyard is a magical, special place and the wines that are made from these vines show all the uniqueness of the incredible terroir.
WINEMAKING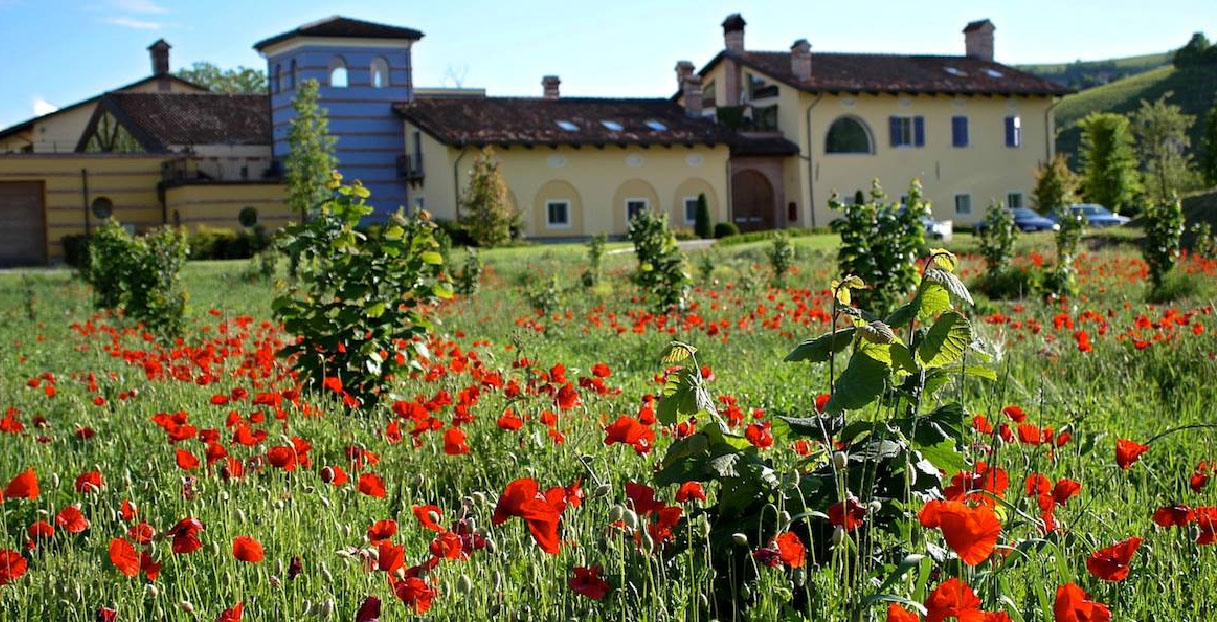 Each block is vinified separately. After destemming and light crushing, the must is covered with CO2 for a gentle warm maceration of approximately a day. Alcoholic fermentation begins about 24-36 hours later from native yeasts. A gentle maceration takes place in upright open-top steel tanks for the first 7-9 days of alcoholic fermentation. Immediately after alcoholic fermentation, which takes around 25 days, malolactic fermentation takes place in 500 liter French oak casks. The wine is aged in these casks for 12 months, followed by 9 months bottle aging. Around 1,400 cases are produced in a typical vintage.
VINTAGE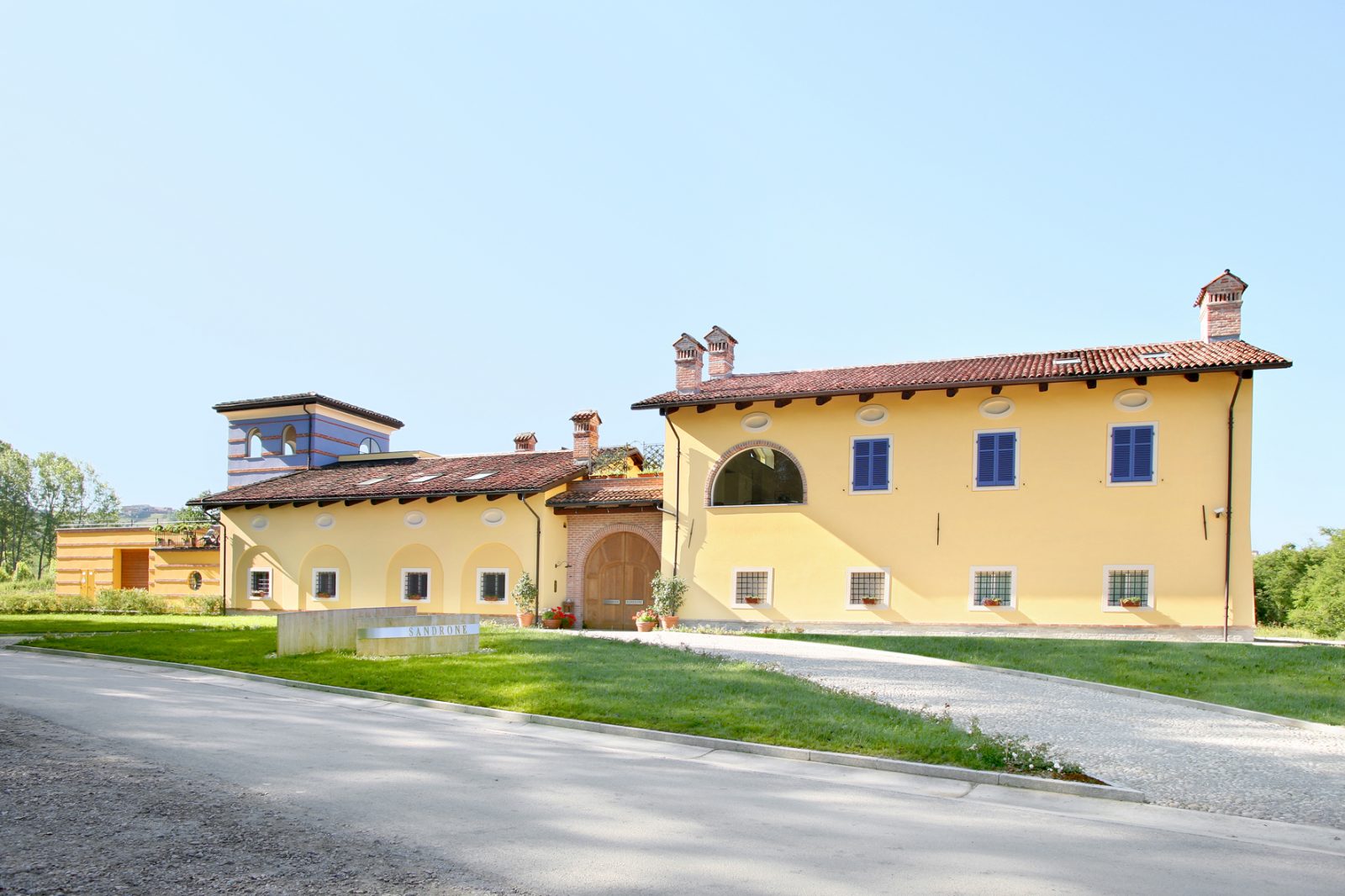 After the sweltering 2017 season, 2018 began with good winter snow and spring rains that helped replenish the dry ground. The wet weather continued into April, complicating the final vineyard work somewhat and resulting in a slightly later bud break.
Flowering was under normal conditions. In our growing area, the beginning of the summer was characterized by occasional downpours that led to high humidity conditions. Much care had to be taken to achieve a healthy vineyard as Peronospora ran rampant when left unchecked by regular and judicious applications of the correct treatments.
Green harvesting became necessary for nearly all varietals in order to curb production to within the limits of the various DOC & DOCG production regulations. Development of the fruit was gradual during the summer, with temperatures rising considerably from mid-July on, and a long period of constant fine weather helped the grapes to ripen without an early harvest.
The harvest period was normal in relation to the previous, precocious vintage.
Dolcetto was the first red varietal to be picked, and it is showing an average sugar content. Barbera was marked by good health and ripeness. The Nebbiolo grapes were ready for harvesting in early October – the historically normal period – with picking operations taking around three weeks in all.
In conclusion, we can say that it was a vintage in the traditional mold, which demanded the utmost attention of growers in their vineyard management.
Harvest took place from October 3rd until 10th.
TASTING NOTE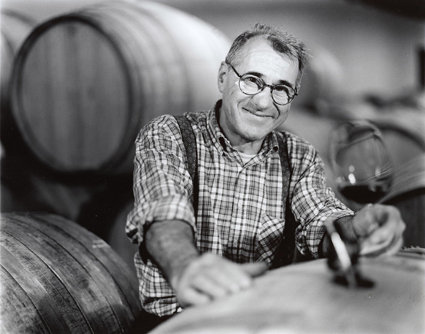 The 2018 Valmaggiore Nebbiolo d'Alba is a wine of penetrating intensity and balanced, mid-weight structure. The cooler conditions of the vintage gave us a focused red fruit nose with notes of licorice, hibiscus and wet stones. On the palate, the wine evokes raspberry and cherry fruit, wisps of spice and rose petals, held together by a middle weight structure of sweet tannins and fresh acidity. The finish has mineral notes to go with the sweet fruit.
Appellation
Nebbiolo d'Alba
Farming
Follows organic farming but has chosen not to seek certification. Minimal quantities of Bordeaux mixture and sulfur (as allowed per organic practices) are used to control mold and fungus, and fertilization every 4-6 years occurs with composted manure from dairy cows.
Suggested Retail Price
$55.00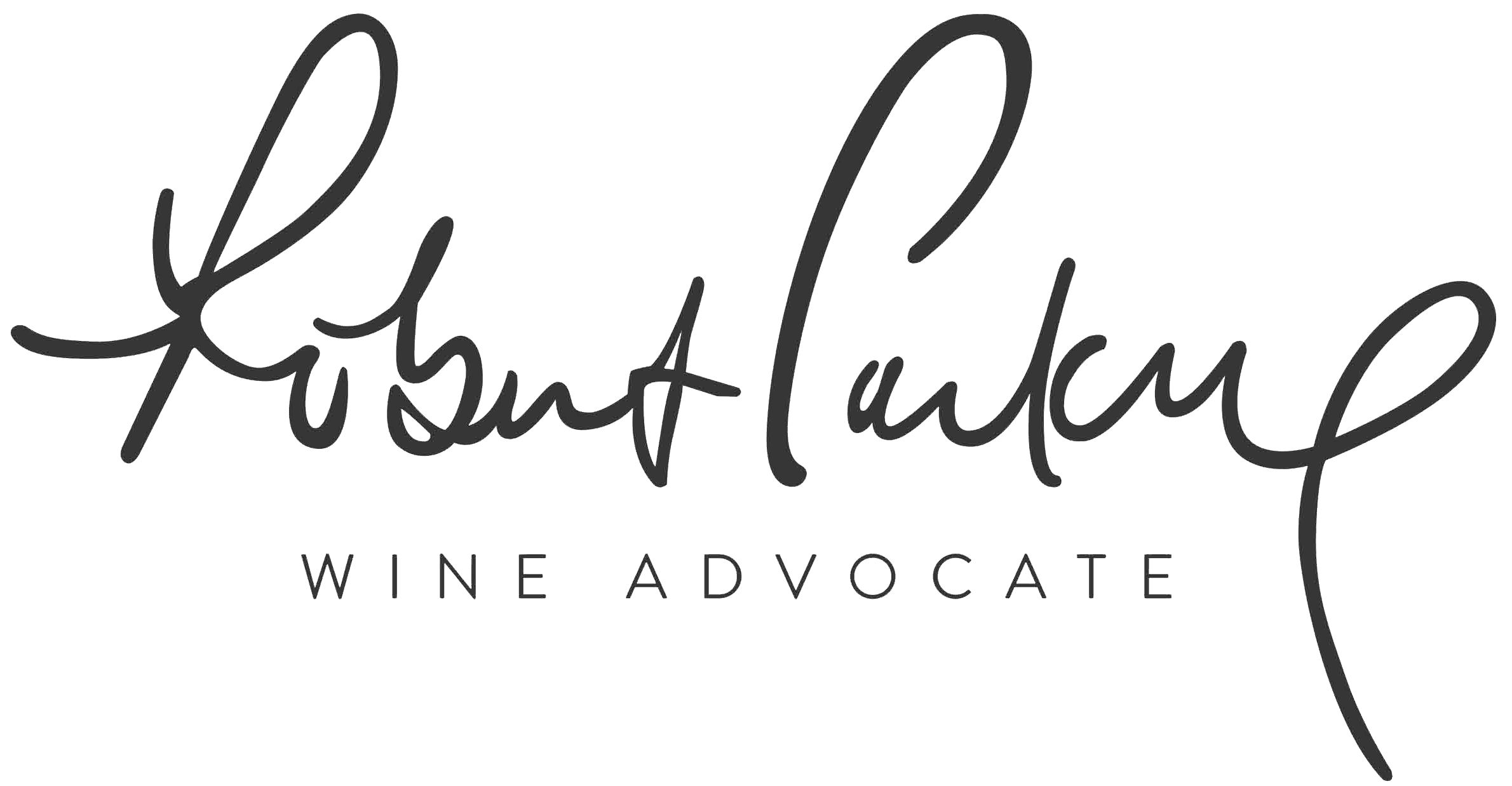 Wine Advocate (94+) - July 24, 2020 "The Luciano Sandrone 2018 Nebbiolo d'Alba Valmaggiore shows a very fruity, fresh and accessible side of the Nebbiolo grape. This wine is open-knit and inviting with a steady succession of aromas that range from red cherry and plum to rosemary sprig and crushed mineral. On some level, you could call it Barolo Lite, although that does not do justice to the Valmaggiore vineyard in Roero that outperforms year after year. The wine is Barolo-adjacent for sure, but it offers its own bright and distinct personality. It's an exciting, new generation of Nebbiolo."
Other Wines by this Producer

Dolcetto d'Alba
Sandrone's Dolcetto d'Alba is produced using Dolcetto grapes from 11 different vineyards, all within the Barolo DOCG. Sandrone's Dolcetto sees no time in wood and is a remarkably robust and complex example of the variety.

Barbera d'Alba
The Sandrone Barbera d'Alba comes from three vineyards: Merli and Rocche di San Nicola in Novello, and Cascina Pe Mol in Monforte d'Alba. It is widely considered one of the most intense and complex Barberas produced.

Barolo
A combination of the names of Luciano Sandrone's grandchildren ALEssia and STEfano, ALESTE is the new name for Luciano's first wine, the Barolo Cannubi Boschis, which garnered early acclaim with the international trade and press. This single-vineyard wine is typically dense and concentrated, but shows incredible harmony and balance.

Barolo
Le Vigne is a wine created from four different Nebbiolo vineyards, each of which brings its own contribution. This union generates an exceptionally complex wine that is round and harmonious on the palate, with fruity and spicy notes, and this approach of blending together plots is in fact the traditional one in Barolo.