Sandrone
Dolcetto d'Alba 2022
Dolcetto d'Alba
Sandrone's Dolcetto d'Alba is produced using Dolcetto grapes from 11 different vineyards, all within the Barolo DOCG. Sandrone's Dolcetto sees no time in wood and is a remarkably robust and complex example of the variety.
VINEYARD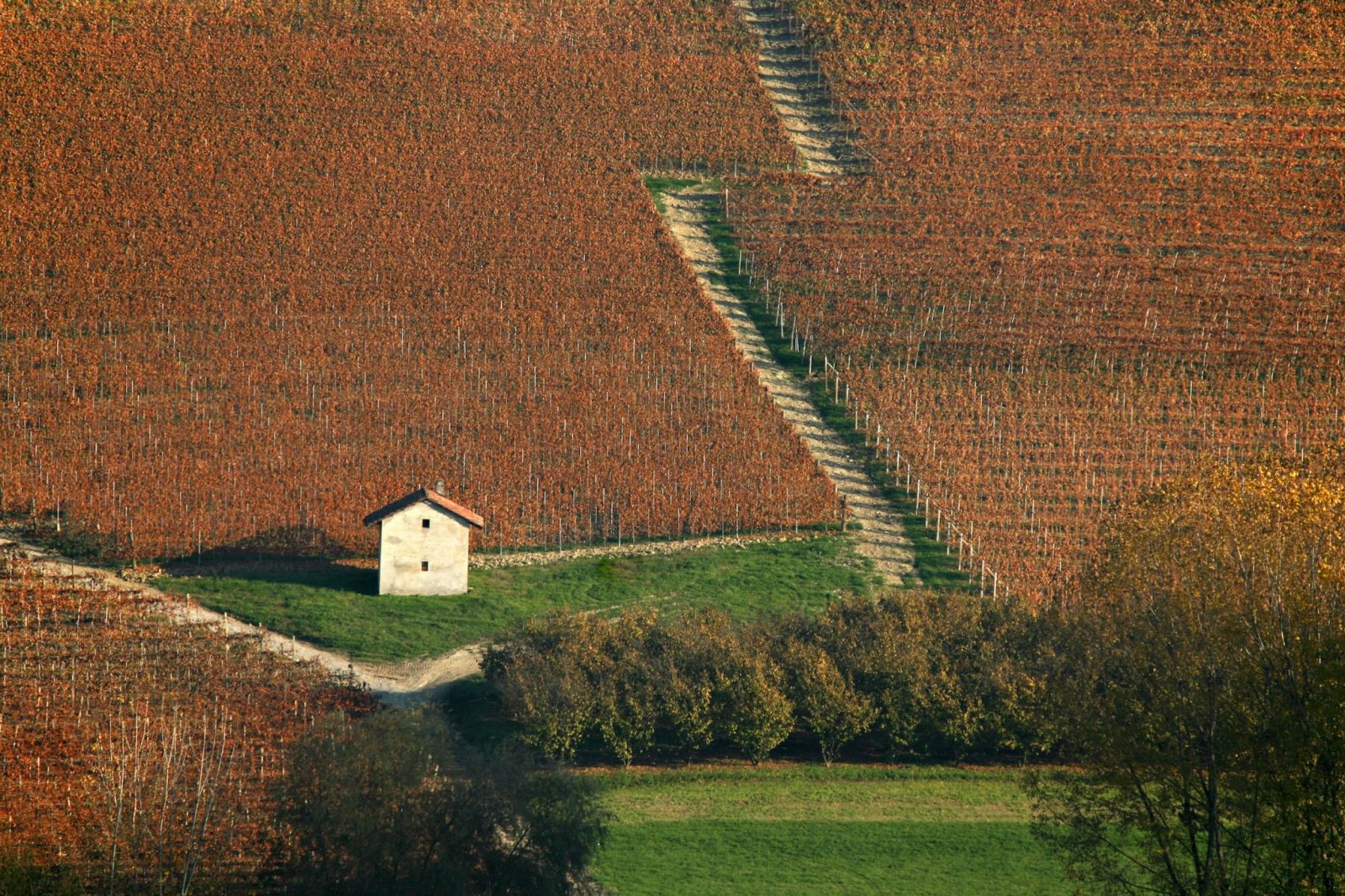 Sandrone Dolcetto d'Alba is produced using 100% Dolcetto grapes from some of Alba's finest plots. There are four grape production areas, two in Barolo and the others are divided equally between Novello and Monforte d'Alba; more specifically the vineyards in Barolo are called Rivassi and Crosia;in Monforte d'Alba, Castelletto; and Cascina Pe Mol and Ravera in Novello. These areas are particularly suited for the production of Dolcetto d'Alba as the soil and the mesoclimates create a perfect environment in which the grapes can grow.
WINEMAKING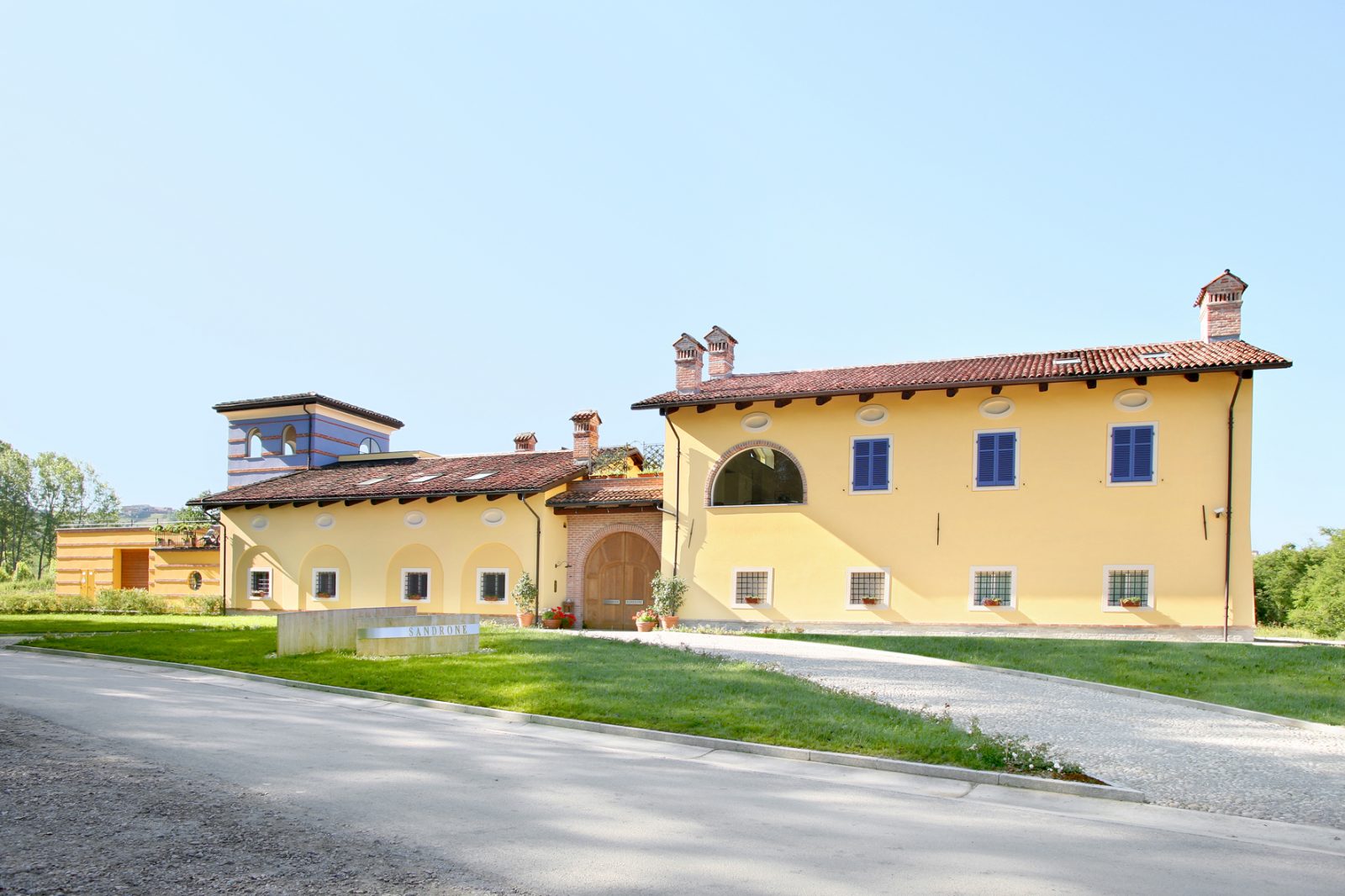 Each vineyard is vinified separately, and after destemming and light crushing, the must is covered with CO2 for a gentle warm maceration of approximately a day. Alcoholic fermentation begins about 24-36 hours later from native wild yeasts only. A gentle maceration takes place in upright open-top steel tanks for the first 5-9 days of alcoholic fermentation. After alcoholic fermentation, which takes 14 days, malolactic fermentation takes place.
VINTAGE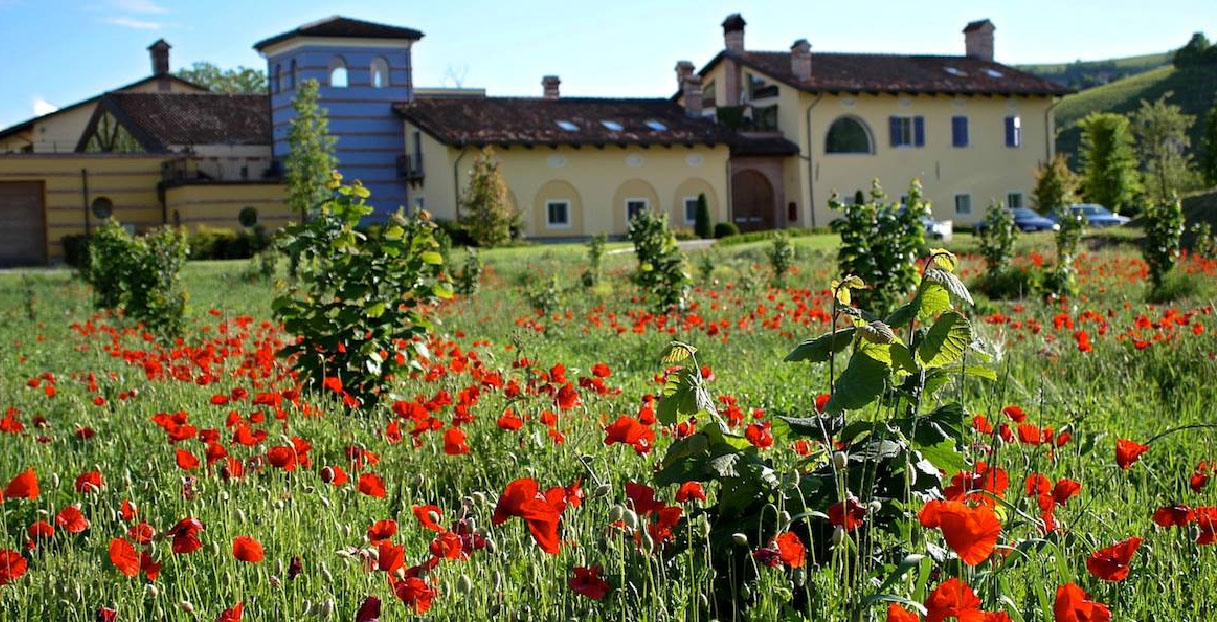 Resistance and resilience – these are the words that summarize 2022, resistance standing for the grapevine's capacity to survive and grow strong even in adverse conditions, and resilience for the plants' natural high stress tolerance over long periods of time.
The growing season of 2022 began with a rather dry autumn. Only at the beginning of December did the first abundant snowfall arrive, which thanks to the low temperatures left the vineyard rows white for the next weeks to come.
The winter was mild and dry. Towards its end, though, temperatures briefly fell below the average of the last 20 years.
In spring, the budbreak occurred within the usual timeframe as compared to the years of the 1980s. In the first phases a lot of precipitation came down: 70-80 mm of rain in just a few days.
What followed was a warm and dry phase, with the heat rising day after day, but the plants were able to breathe thanks to the cool night-time temperatures. The phenological phases quickly followed one another and so the harvest was anticipated by about two weeks. The grapes, slightly smaller than usual, reached the cellar perfectly healthy and with a good balance of fruit and acidity.
The role of the viticulturist was limited this year but nonetheless fundamental: few but crucial measures had to be taken to prevent disease. Once more, our actions were guided by competence and experience, with the conscious choice not to intervene whenever the situation permits it.
Harvest: August 22nd to September 2nd.
TASTING NOTE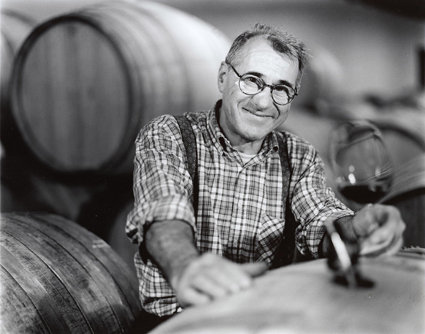 The 2022 Dolcetto encloses all the characteristics of its vintage, harnessing the strength of the vines.
In the glass, the wine appears ruby red and compact, with violet hues. Its bouquet reveals aromas of plum, blackberry and marasca cherry, framed by delicate spicy notes.
The mouthfeel is sweet and voluptuous. One notices the wine's great structure and ripe tannins which together create a feeling of volume and density.
The wine shows good acidity, which gives it a hint of freshness. Its finale caresses the palate with soft almond notes.
Appellation
Dolcetto d'Alba
Farming
Follows organic farming but has chosen not to seek certification. Minimal quantities of Bordeaux mixture and sulfur (as allowed per organic practices) are used to control mold and fungus, and fertilization every 4-6 years occurs with composted manure from dairy cows.
Suggested Retail Price
$31.00
Other Wines by this Producer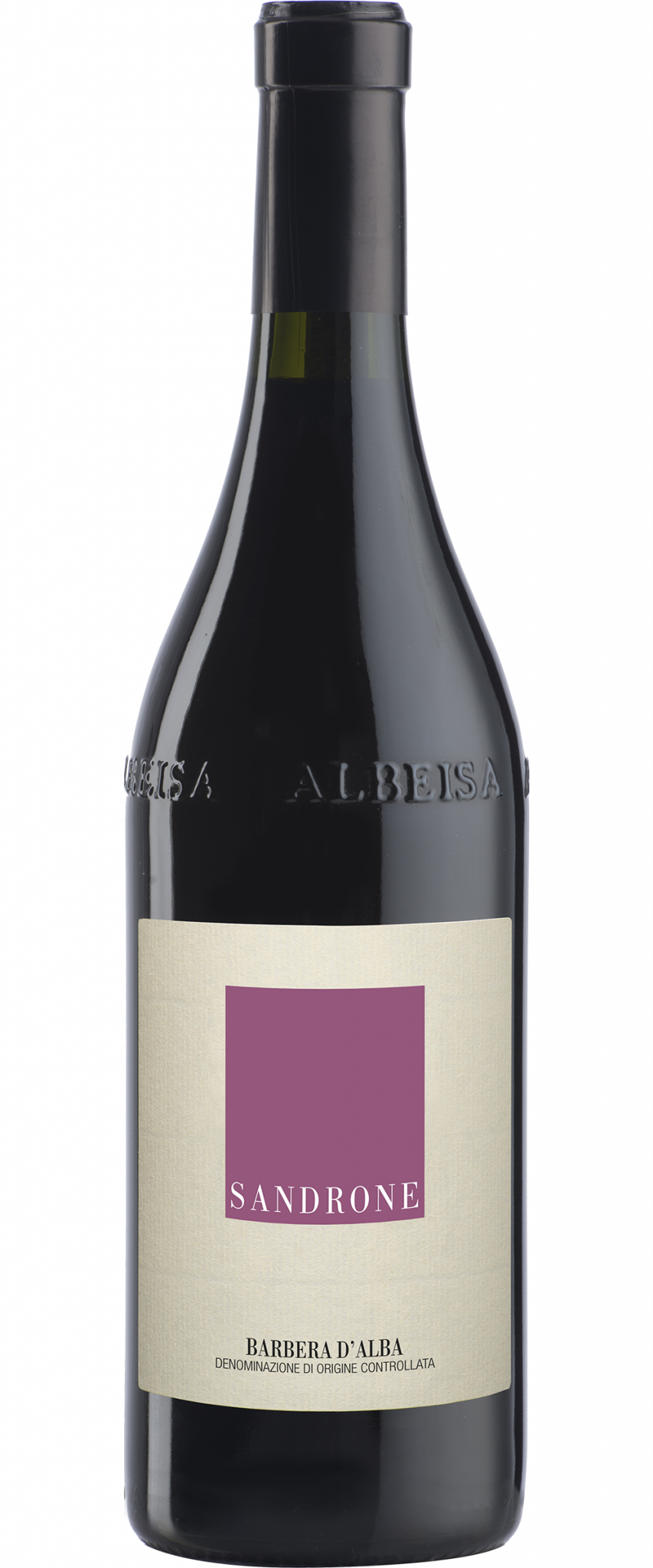 Barbera d'Alba
The Sandrone Barbera d'Alba comes from three vineyards: Merli and Rocche di San Nicola in Novello, and Cascina Pe Mol in Monforte d'Alba. It is widely considered one of the most intense and complex Barberas produced.

Nebbiolo d'Alba
Valmaggiore is the product of Luciano's incredible passion for the Nebbiolo grape variety and its different expression. Just 15 miles away from Barolo, in the Roero region, Nebbiolo produces a lighter structure and ripe, smooth tannins that are not unlike those of Pinot Noir. This is not a "baby Barolo" or a second wine at all – it is a distinct interpretation of Nebbiolo from a completely distinct geographic zone.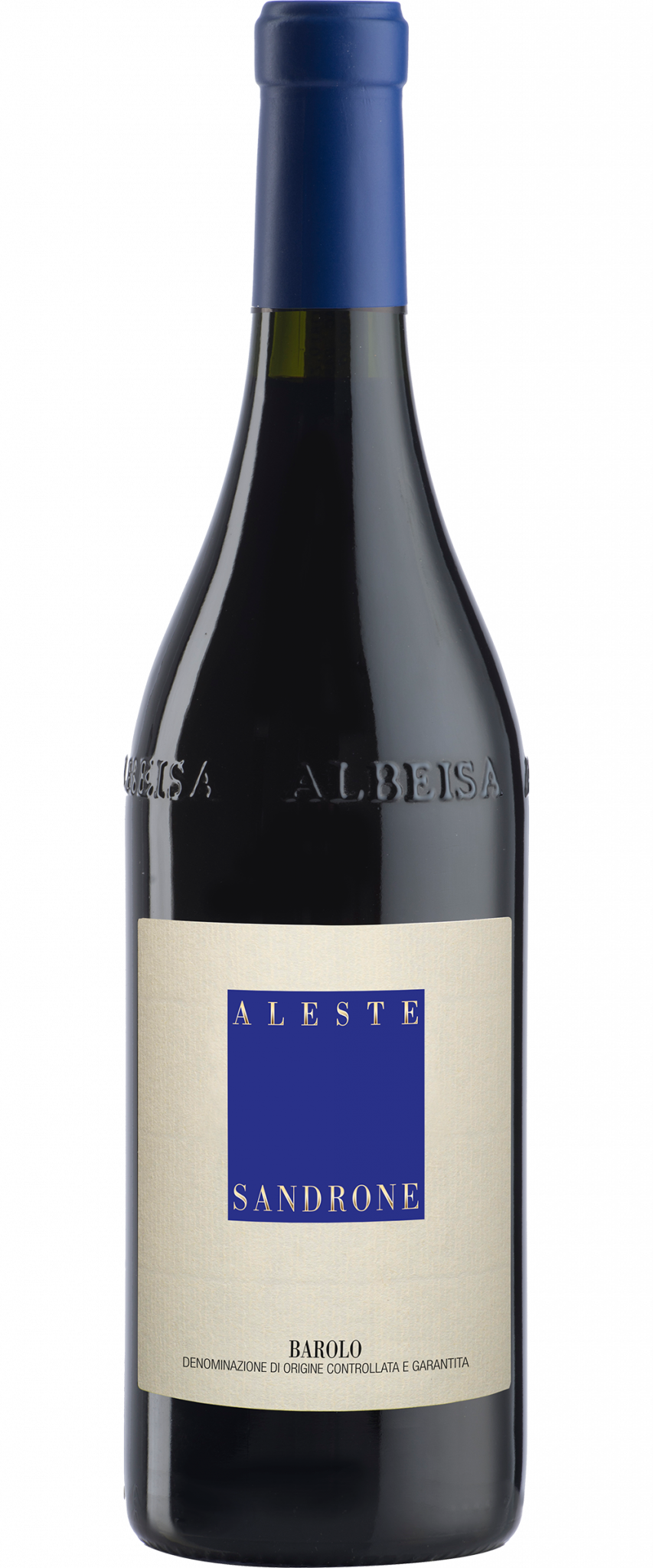 Barolo
A combination of the names of Luciano Sandrone's grandchildren ALEssia and STEfano, ALESTE is the new name for Luciano's first wine, the Barolo Cannubi Boschis, which garnered early acclaim with the international trade and press. This single-vineyard wine is typically dense and concentrated, but shows incredible harmony and balance.

Barolo
Le Vigne is a wine created from four different Nebbiolo vineyards, each of which brings its own contribution. This union generates an exceptionally complex wine that is round and harmonious on the palate, with fruity and spicy notes, and this approach of blending together plots is in fact the traditional one in Barolo.