Sandrone
Dolcetto d'Alba 2019
Dolcetto d'Alba
Sandrone's Dolcetto d'Alba is produced using Dolcetto grapes from 11 different vineyards, all within the Barolo DOCG. Sandrone's Dolcetto sees no time in wood and is a remarkably robust and complex example of the variety.
VINEYARD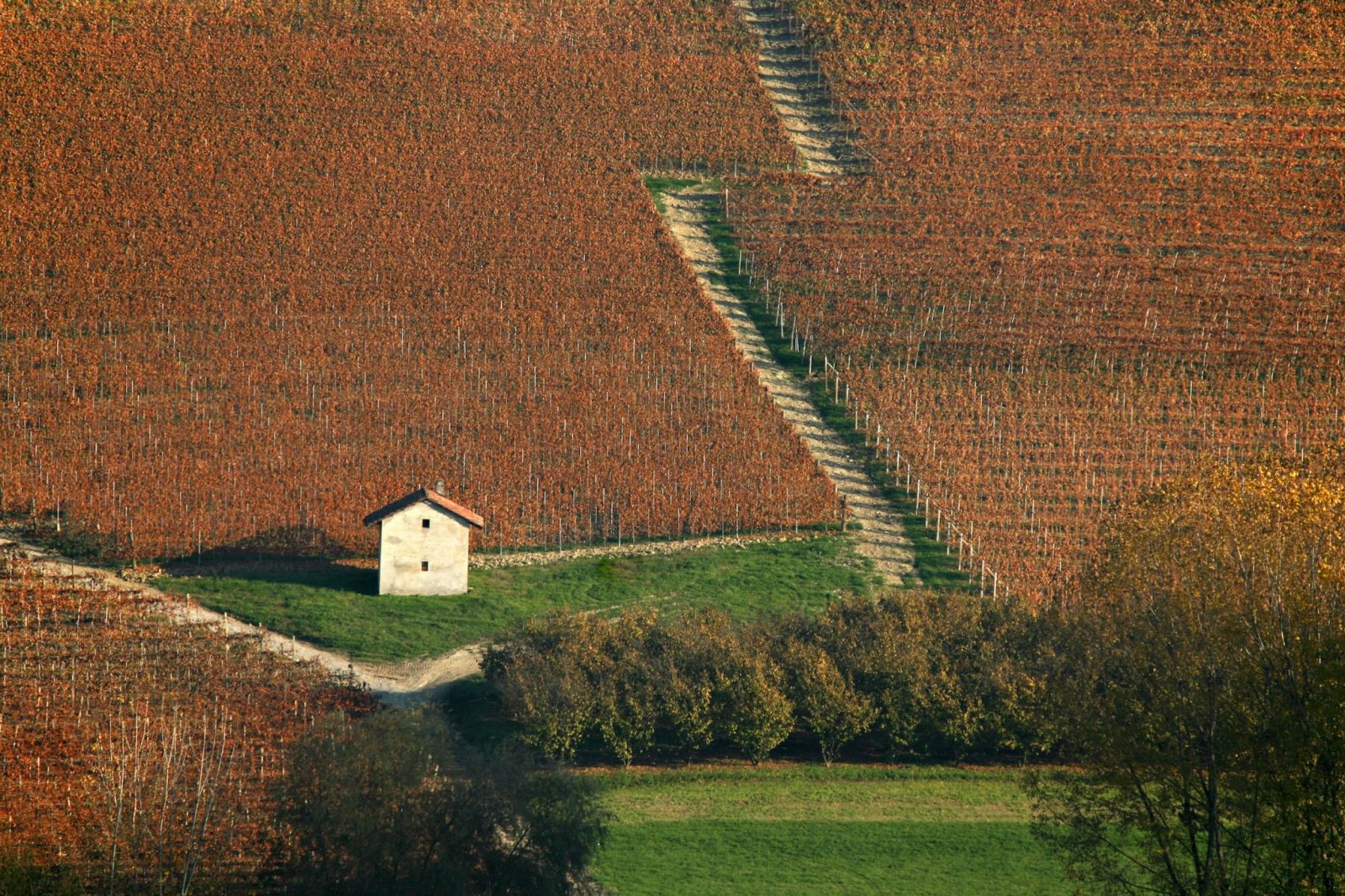 Sandrone Dolcetto d'Alba is produced using 100% Dolcetto grapes from some of Alba's finest plots. There are four grape production areas, two in Barolo and the others are divided equally between Novello and Monforte d'Alba; more specifically the vineyards in Barolo are called Rivassi and Crosia;in Monforte d'Alba, Castelletto; and Cascina Pe Mol and Ravera in Novello. These areas are particularly suited for the production of Dolcetto d'Alba as the soil and the mesoclimates create a perfect environment in which the grapes can grow.
WINEMAKING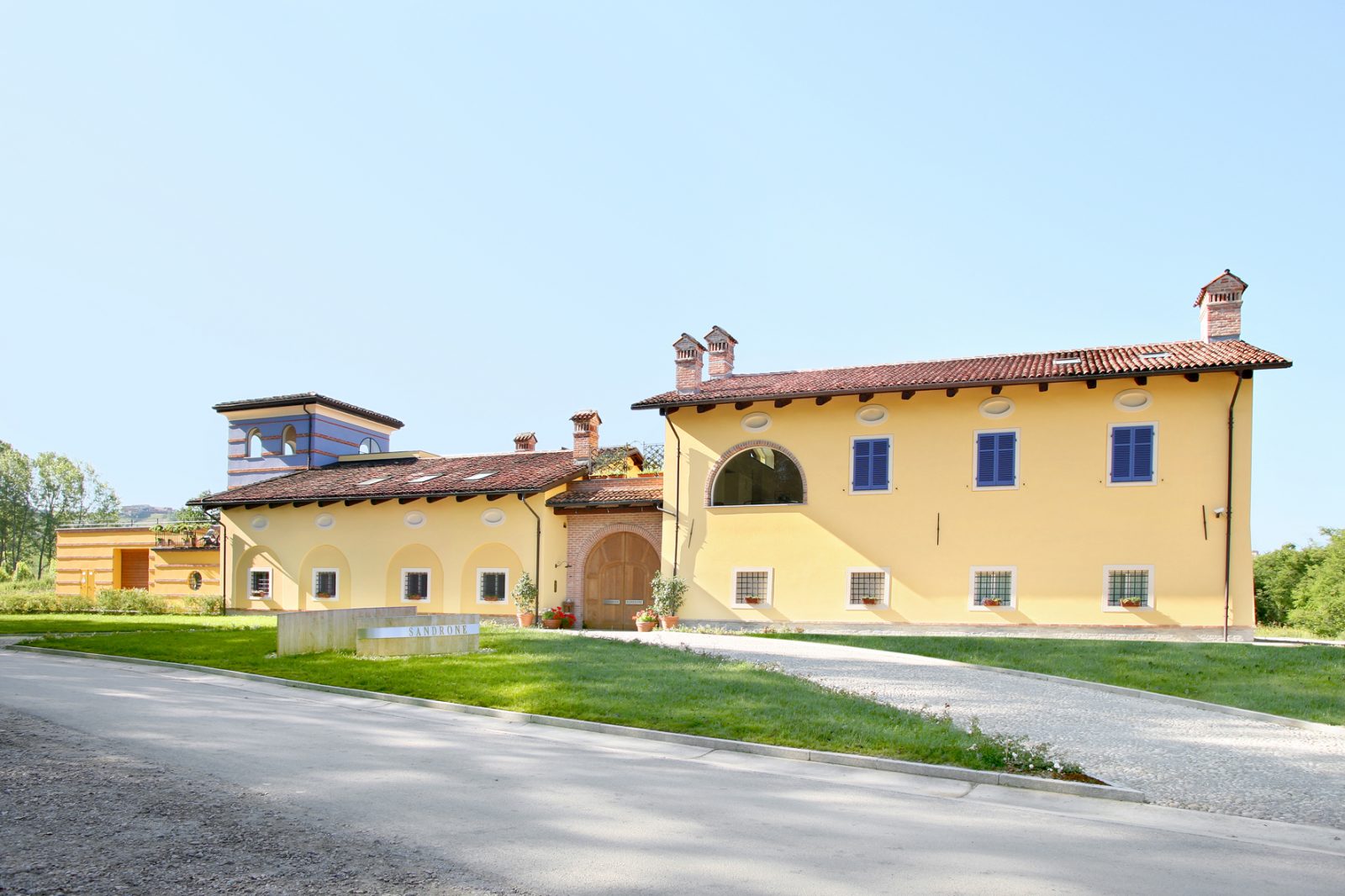 Each vineyard is vinified separately, and after destemming and light crushing, the must is covered with CO2 for a gentle warm maceration of approximately a day. Alcoholic fermentation begins about 24-36 hours later from native wild yeasts only. A gentle maceration takes place in upright open-top steel tanks for the first 5-9 days of alcoholic fermentation. After alcoholic fermentation, which takes 14 days, malolactic fermentation takes place.
VINTAGE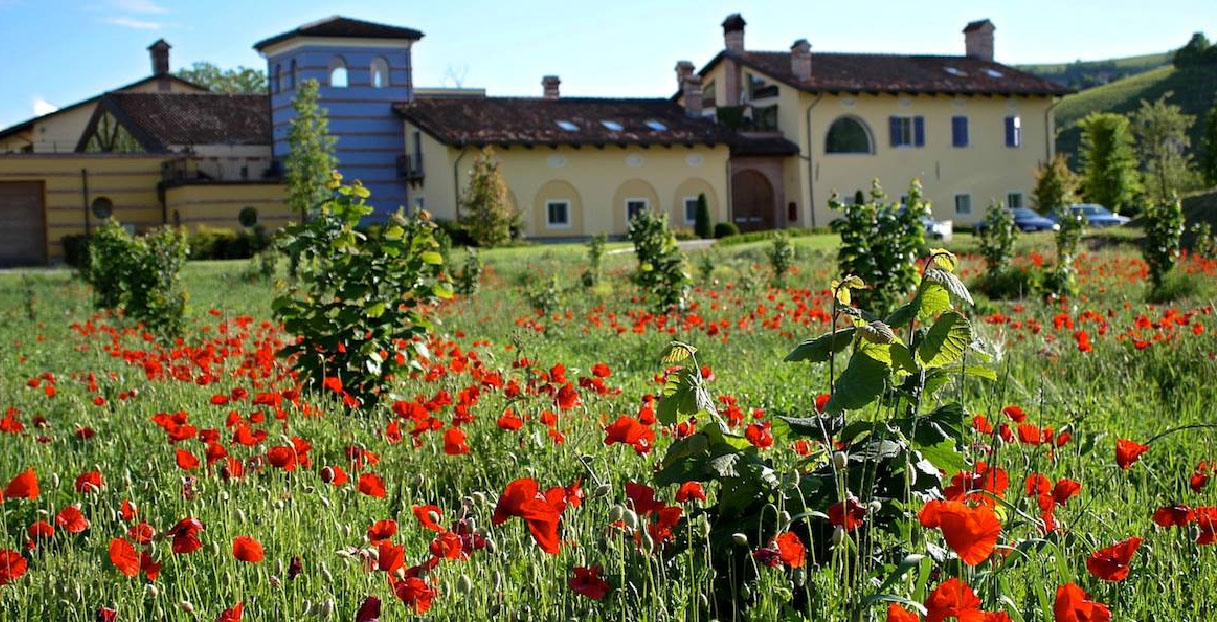 A wet late winter and early spring replenished the water tables. Budbreak was late March in the normal timeframe. Heat arrived after the flowering in late June for 10 days, which helped with the berry set. The rest of the vegetative cycle was cooler than normal except for another 10 days of moderate heat just before the veraison. Intermittent rains throughout the summer refreshed the plants and ground cover vegetation.
A water bomb on the 5 September brought hail to some parts of the Barolo and Barbaresco areas, luckily, none of the Sandrone vineyards were affected, though the hail passed about 500 meters from the Baudana vineyard sites. Dolcetto in marginal planting sites was heavily affected by the extreme temperature drop but Nebbiolo thrived in the subsequent cooler conditions of September and October.
Harvest for Dolcetto began in mid-September and for Nebbiolo in mid-October, as had been the historical norm. Overall quantities were slightly less than 2018, but fruit quality was better.
Harvest took place from September 13th until 27th.
TASTING NOTE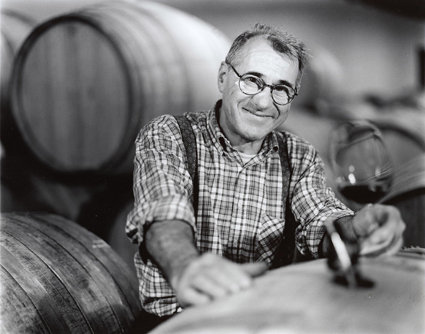 The 2019 was a particularly difficult growing season for the fickle and sensitive Dolcetto grape; the weather events of the 5 September had negative effects for vines planted in all but the best expositions.
We began picking our Dolcetto about the 13 September and brought in a normal crop of excellent quality. The nose offers attractive aromas of juicy black fruits, spices and underbrush. The palate is refreshing and mouth-filling with good black plum fruit, raspberry and herbal notes. The finish is fresh and lively with nice, soft tannins giving some structure.
This is an excellent wine for a wide variety of matchings, best suited to simple everyday dishes that require a well-made, eminently drinkable accompaniment.
Appellation
Dolcetto d'Alba
Farming
Follows organic farming but has chosen not to seek certification. Minimal quantities of Bordeaux mixture and sulfur (as allowed per organic practices) are used to control mold and fungus, and fertilization every 4-6 years occurs with composted manure from dairy cows.
Suggested Retail Price
$26.00
Other Wines by this Producer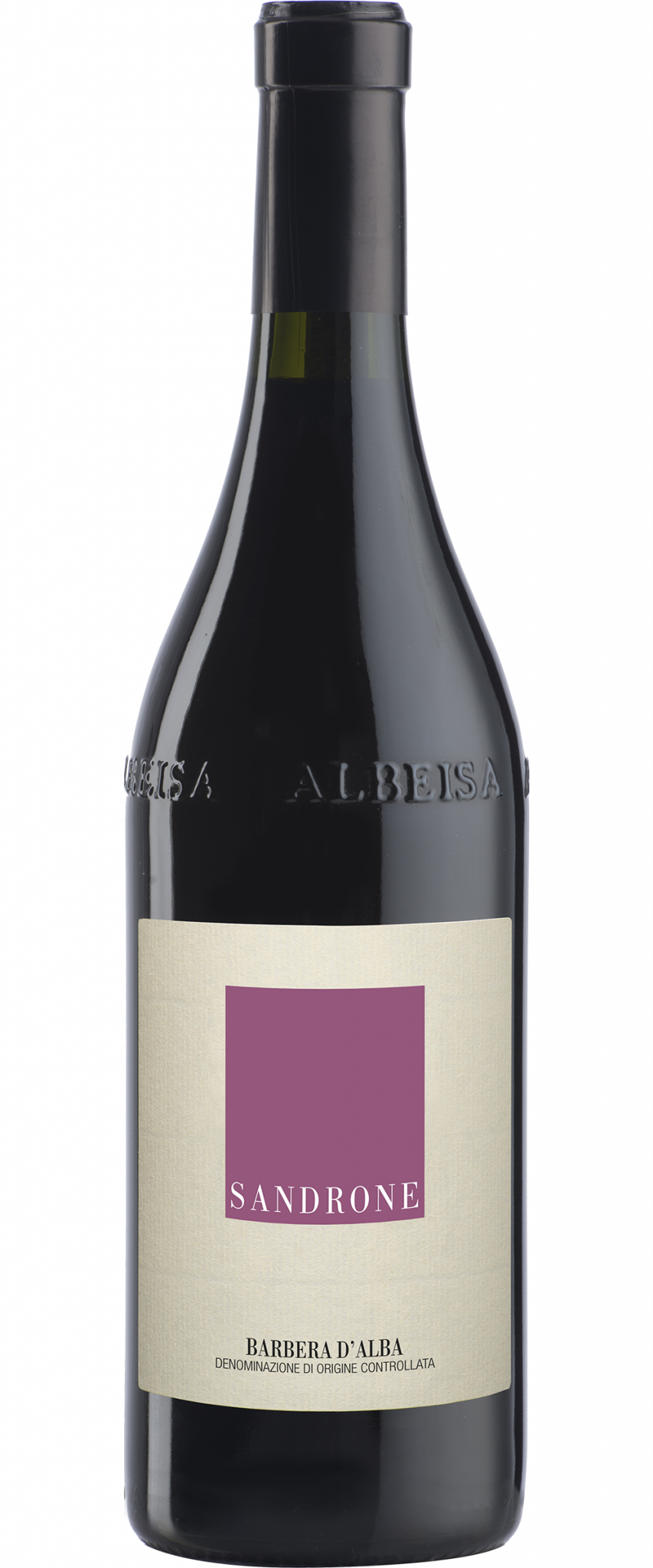 Barbera d'Alba
The Sandrone Barbera d'Alba comes from three vineyards: Merli and Rocche di San Nicola in Novello, and Cascina Pe Mol in Monforte d'Alba. It is widely considered one of the most intense and complex Barberas produced.

Nebbiolo d'Alba
Valmaggiore is the product of Luciano's incredible passion for the Nebbiolo grape variety and its different expression. Just 15 miles away from Barolo, in the Roero region, Nebbiolo produces a lighter structure and ripe, smooth tannins that are not unlike those of Pinot Noir. This is not a "baby Barolo" or a second wine at all – it is a distinct interpretation of Nebbiolo from a completely distinct geographic zone.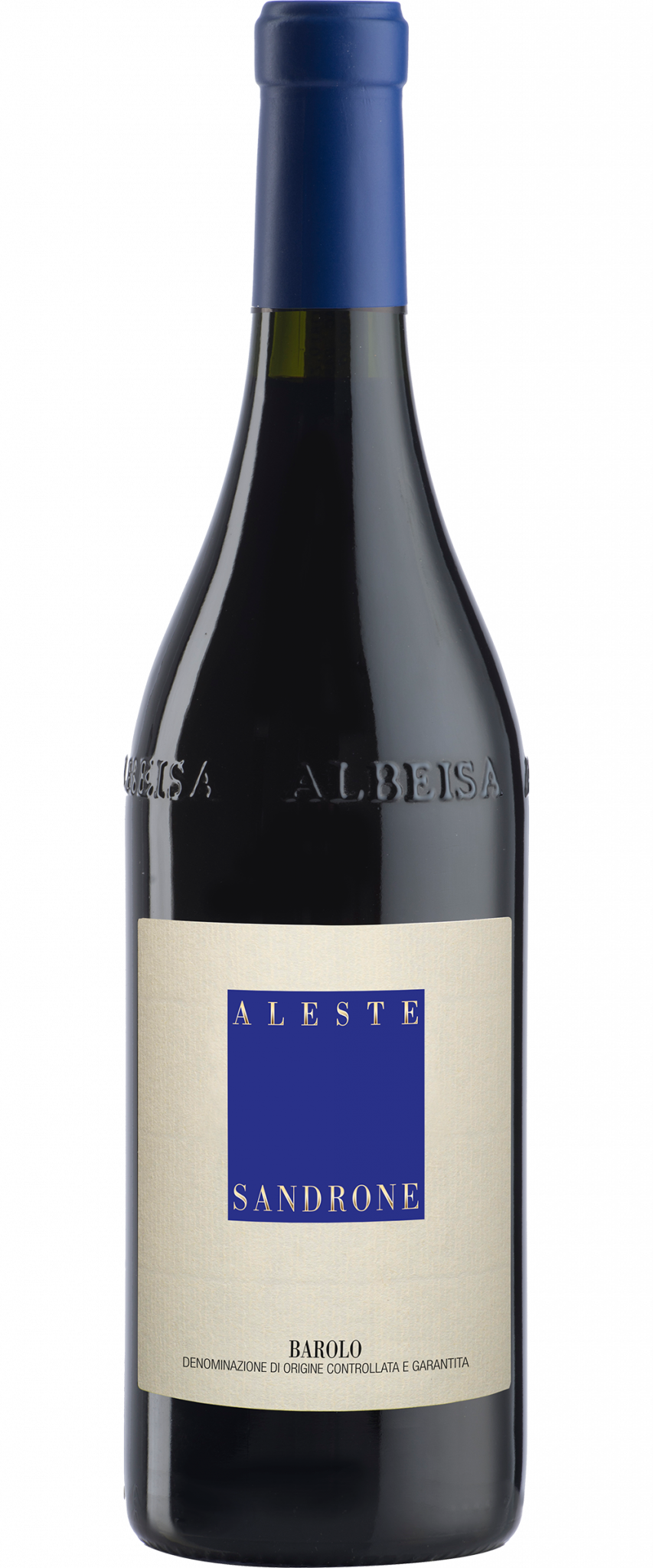 Barolo
A combination of the names of Luciano Sandrone's grandchildren ALEssia and STEfano, ALESTE is the new name for Luciano's first wine, the Barolo Cannubi Boschis, which garnered early acclaim with the international trade and press. This single-vineyard wine is typically dense and concentrated, but shows incredible harmony and balance.

Barolo
Le Vigne is a wine created from four different Nebbiolo vineyards, each of which brings its own contribution. This union generates an exceptionally complex wine that is round and harmonious on the palate, with fruity and spicy notes, and this approach of blending together plots is in fact the traditional one in Barolo.