Château de Nalys
Saintes Pierres de Nalys Châteauneuf-du-Pape Blanc 2018
Châteauneuf-du-Pape
Translated as "holy stones", a play on the soils and history of Châteauneuf-du-Pape, the second white wine to Château de Nalys has a character all its own, with a strongly different varietal and plot composition, and like its red Saintes Pierres counterpart, a fermentation, and aging geared towards emphasizing freshness. The hallmark seamlessness of Guigal's white wines is especially evident in this wine, which is unlike any Châteauneuf white we have experienced in its grace and lift. The beautifully balanced freshness and fleshiness, prominent floral and citrus notes, a complete wine. Guigal is today the single most important producer by value and volume of white wine in the Rhône, with 25% of their production dedicated to whites. Nalys is 18% planted to whites, very high for the area, and in fact at one point it is believed the estate produced the majority of the entire appellation's white wine production.
Vineyard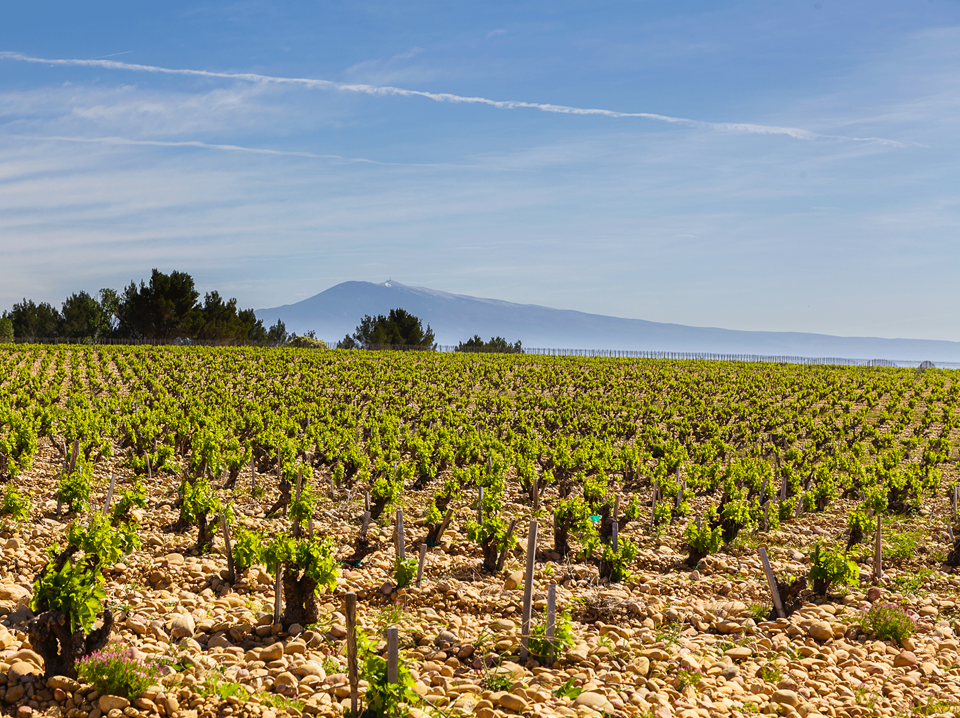 The composition is 34% from the Nalys vineyard, 3% from La Crau, and 63% from Bois Senechal, from vines averaging 45 years of age, with the vintage resulting in even lower than the typically low yields of Châteauneuf-du-Pape, 25 hl/ha specifically. The grape varietal composition is 36% Clairette, 29% Bourboulenc, 25% Grenache Blanc, 7% Roussanne, 3% Picardan. All 13 permitted Chateaneuf grapes are planted on all 3 vineyard plots at Nalys.
Vineyard: Nalys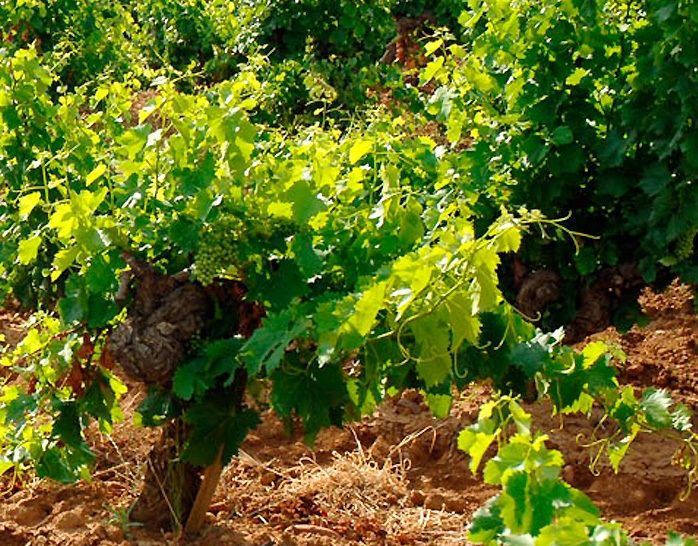 Surrounding the estate, the "Nalys" vineyard has very fine soils that create supple wines that are extremely silky and retain freshness. These are some of the oldest soils in Châteauneuf, underlying many of the other soil compositions in the appellation, made up of red sandstone, a sandy clay soil, and covered limestone with some soft sandstone at the vineyard edges. This plot is directly adjoining – over the hill – from Rayas, the great example of finesse in Châteaneuf. Official lieu-dit in land registries is "Grande Pierre".
Vineyard: La Crau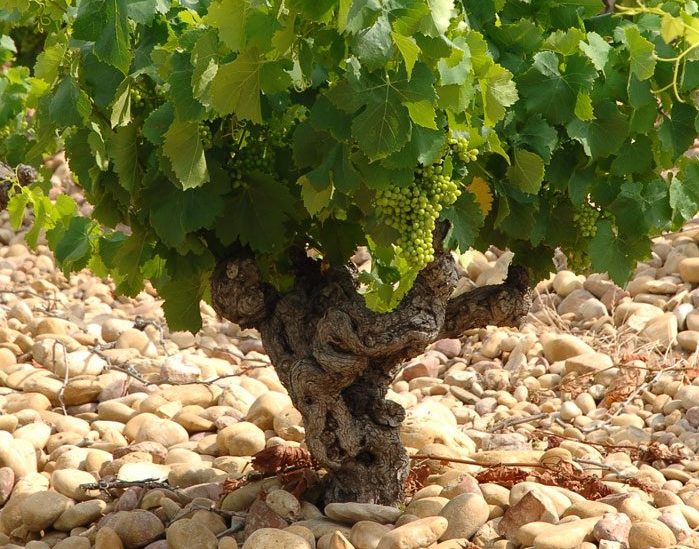 "La Crau" is arguably the single greatest vineyard in Châteauneuf-du-Pape, and Nalys has 38 acres located as a single center-north block. It is famous specifically for structured, complex and intensely expressive wines. Naly's holdings are the highest elevation of the Crau plateau and bordering forest they own, providing slightly cooler temperatures and ideal drainage – the sweet spot. The soils are made up of the famous galets: large round pebbles derived from the Rhône river. Direct neighbors are Henri Bonneau, La Janasse (used for their Vieilles Vignes), and other leading properties.
Vineyard: Bois Senechal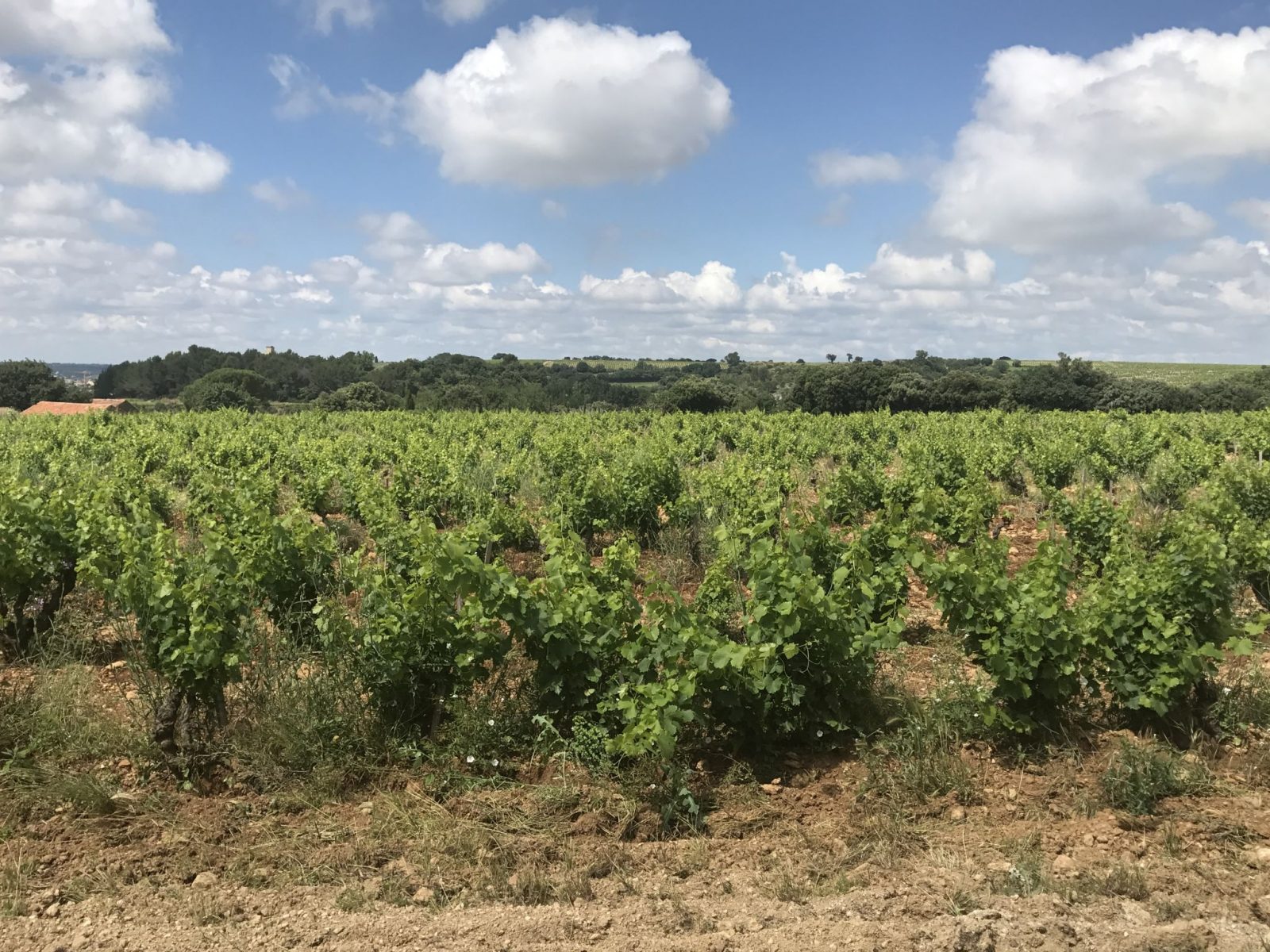 Adjoining La Crau, Nalys is the sole owner of the top of the plateau. Like La Crau, containing galets, though slightly smaller stones, and sandier soil composition; the wines are slightly less structured, more evenly composed. The site of their best Mourvedre plot, Bois Senechal also has fairly unique terraced vines in rows sloping back to the winery. Neighbors are further below the plateau, Mont Olivet, Domaine de la Solitude. Official lieu-dit is "Bois Seneseau".
Winemaking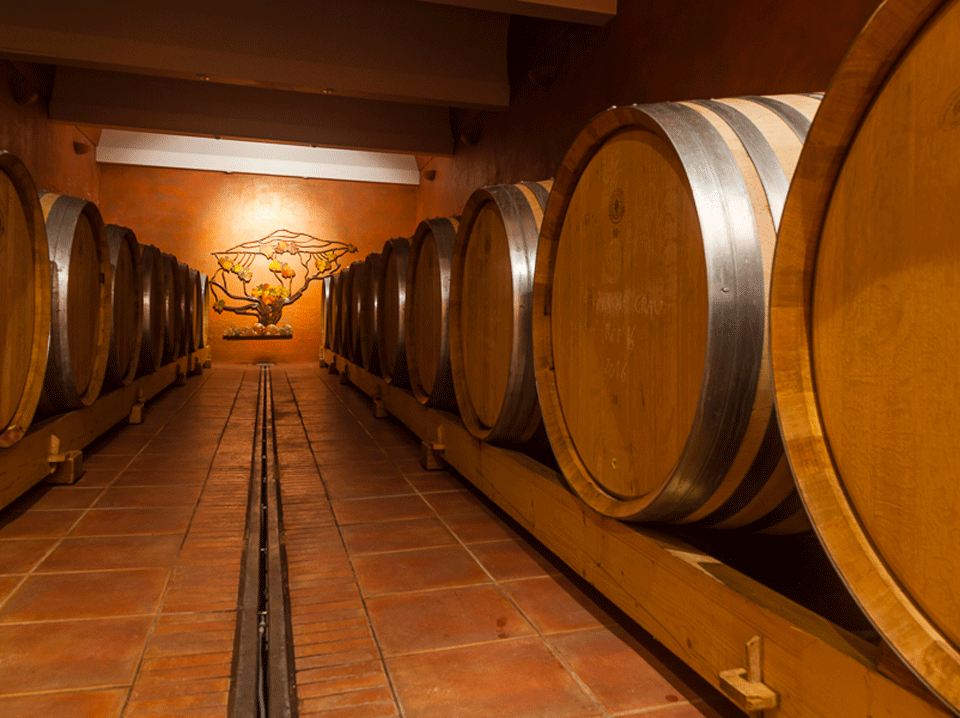 Manual harvesting and sorting was followed by vinification and aging in stainless steel and barrels and demi muids (20%).
Vintage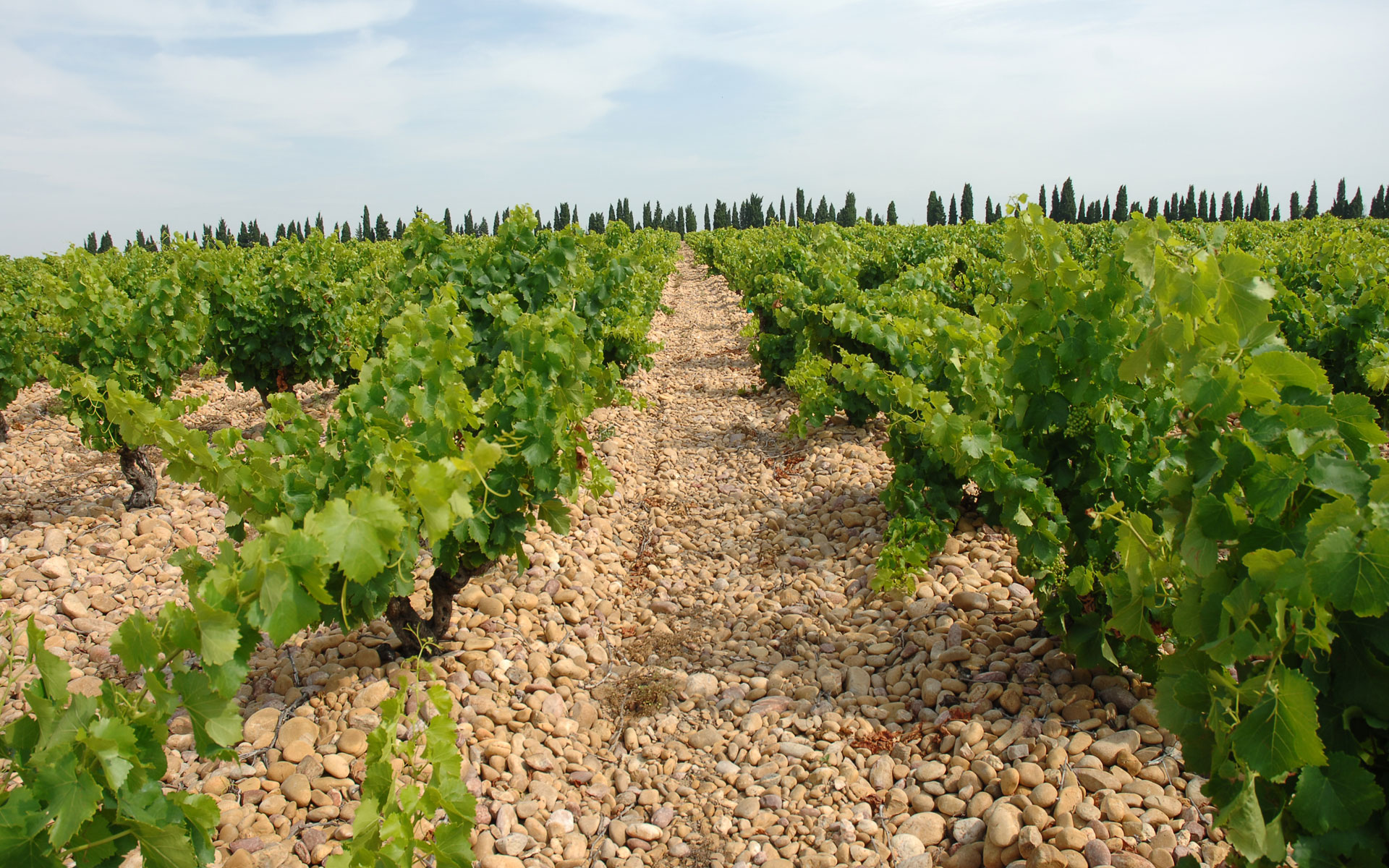 Following the drought-affected 2017 vintage, 2018 continued the same pattern, with only modest spring rainfall before a relatively hot and humid summer. Disease pressure affected the size of the crop and caused uneven ripening in some areas. Because of these issues, the 2018 harvest at Château Nalys progressed over 5 full weeks in September and October in order to insure proper physiological maturity throughout the entire crop. As was the case in 2017, the crop was very small, and production was only about 50% of normal for the reds, and only 25% of normal for the white wines. Fortunately, the quality of the fruit was extraordinary, resulting in wines with great structure and concentration, supported by fresh acidities. A difficult vintage but an exceptional result in Châteauneuf du Pape.
Tasting Note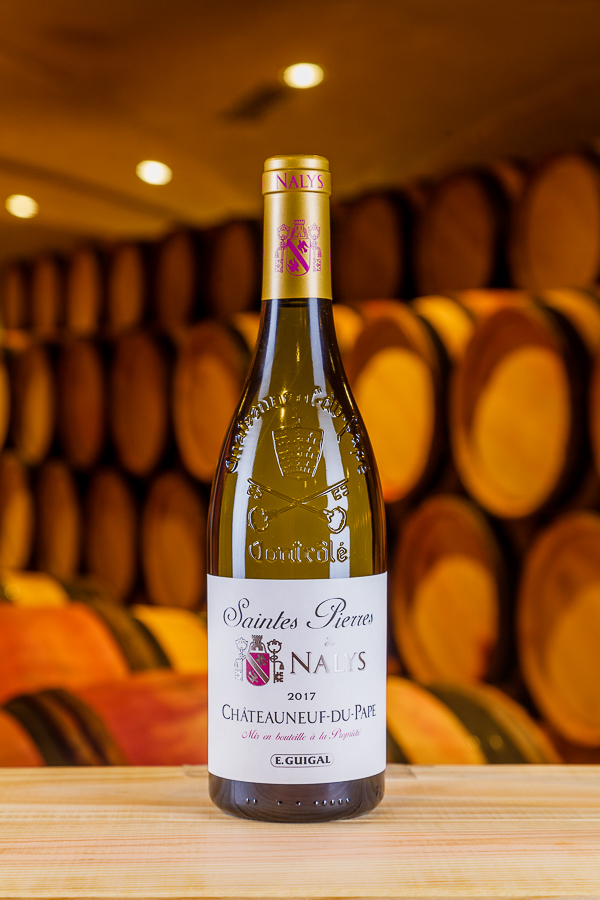 Pale youthful gold, brilliant and limpid color. Elegant mineral nose with notes of citrus and peach. On the palate a beautiful richness, with freshness and minerality. A complete wine, elegant and balanced.
Pair with a variety of starters; fish baked in salt, grilled, prepared as crudo or sashimi; fresh or aged goat cheese.
Grape Varieties
Bourboulenc, Clairette, Grenache Blanc, Picardan, Roussanne
Appellation
Châteauneuf-du-Pape
Farming
Vineyards are farmed organically, awaiting certification.
Suggested Retail Price
$58

Jeb Dunnuck (91-93) - July 8, 2020
"The 2018s, all of which were tasted as barrel samples, the 2018 Châteauneuf Du Pape Saintes Pierres De Nalys Blanc offers racy notes of sliced apples, tart peach, and salty minerality. It's a vibrant, crisp effort that has good concentration as well as medium to full body."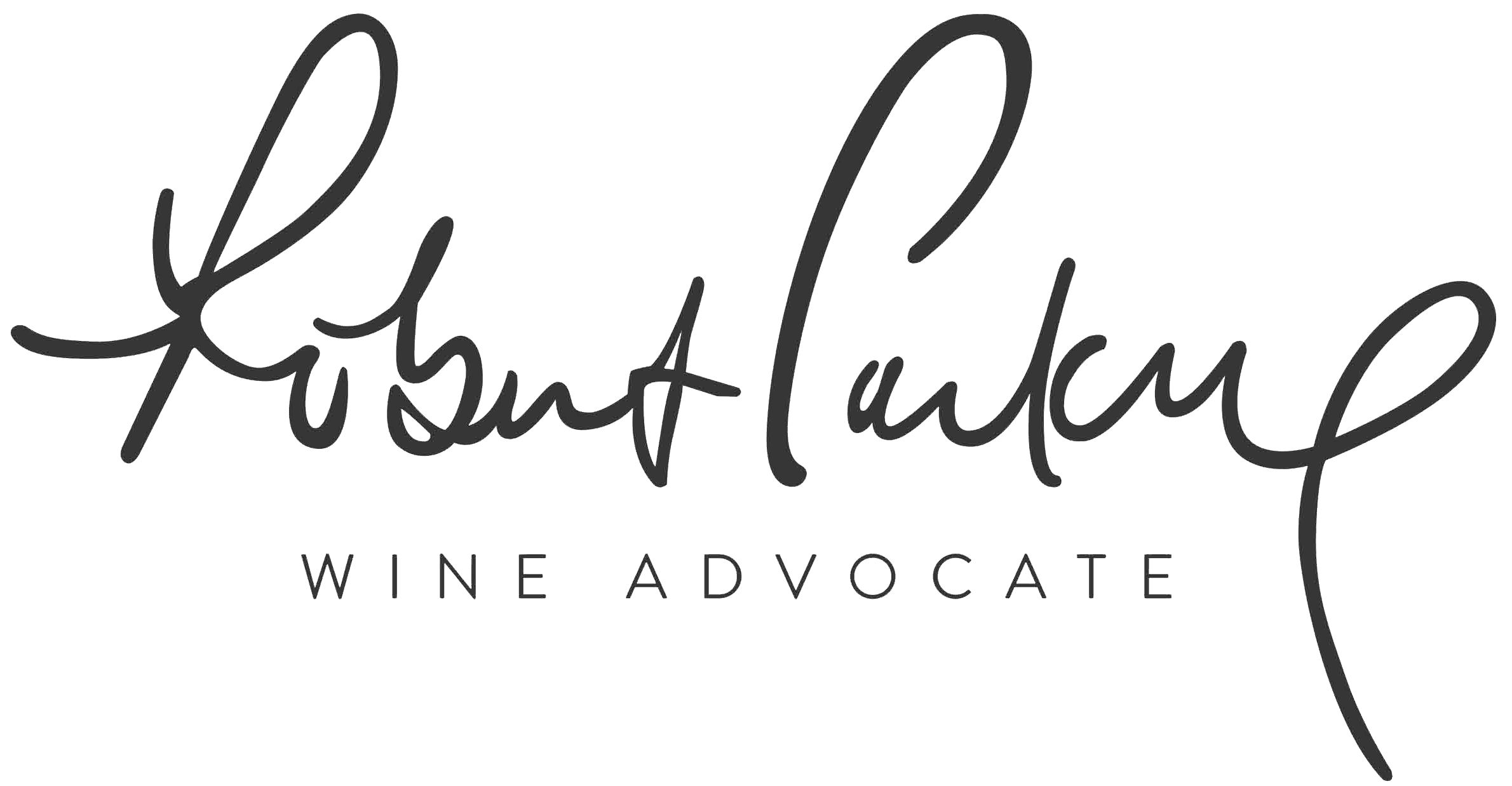 Wine Advocate - July 8, 2020
"Mainly Grenache Blanc and Bourboulenc, with smaller proportions of several other white grapes, the 2018 Chateauneuf du Pape Saintes Pierres Blanc looks to be a solid effort for drinking over the next few years. There's a slightly herbal overtone to the citrusy aromas, then generous peach and melon notes on the medium to full-bodied palate, with an anise note on the finish."
August 16, 2019 - This informational video demonstrates the various geographical location of  Saintes Pierres de Nalys Chateauneuf-du-Pape Blanc vineyards.
Other Wines by this Producer

Châteauneuf-du-Pape
Translated as "holy stones", a play on the soils and history of Chateauneuf-du-Pape, the second red wine to Chateau de Nalys is an altogether different animal.  Differing varietal and plot selections, fermentation, and aging result in a wine that is rich and ample, yet offers immense direct and approachable pleasure; a wine of red fruits, supple structure and brightness.

Châteauneuf-du-Pape
Guigal's mastery of growing and producing white wine varieties in the Rhone Valley is exemplified in this wine of immense breadth and power, elegance and expression.  Intensely aromatic nose of white flowers, citrus and a touch of vanilla, on the palate the presence is undeniably penetrating, with a deep minerality joining the notes above.

Châteauneuf-du-Pape
The realization of the Guigal family's dream of Chateauneuf-du-Pape: 3 extraordinary vineyards coming together in an intensely expressive, utterly complete wine. It defines the estate style with a precision of fruit, spice and mineral structures and, notably, a beautifully composed structure that builds and unfolds.