Domaine des Baumard
Quarts de Chaume 2018
Quarts de Chaume
Domaine des Baumard's Quarts de Chaume is renowned the world over as the greatest example of this small, 110 acre vineyard (of which Baumard owns 15), since 2011 recognized as the first official "Grand Cru" of the Loire Valley.  The sweet wines from this subregion of the Côteaux de Layon are from vineyards planted along the southeastern stretch of the Layon river. The perfectly exposed, steeply terraced vineyards allow the Chenin Blanc grape to ripen perfectly in most years, often enriched by the development of botryitis. Always long-lived, in great vintages Quarts de Chaume can be almost immortal, improving for decades.
Vineyard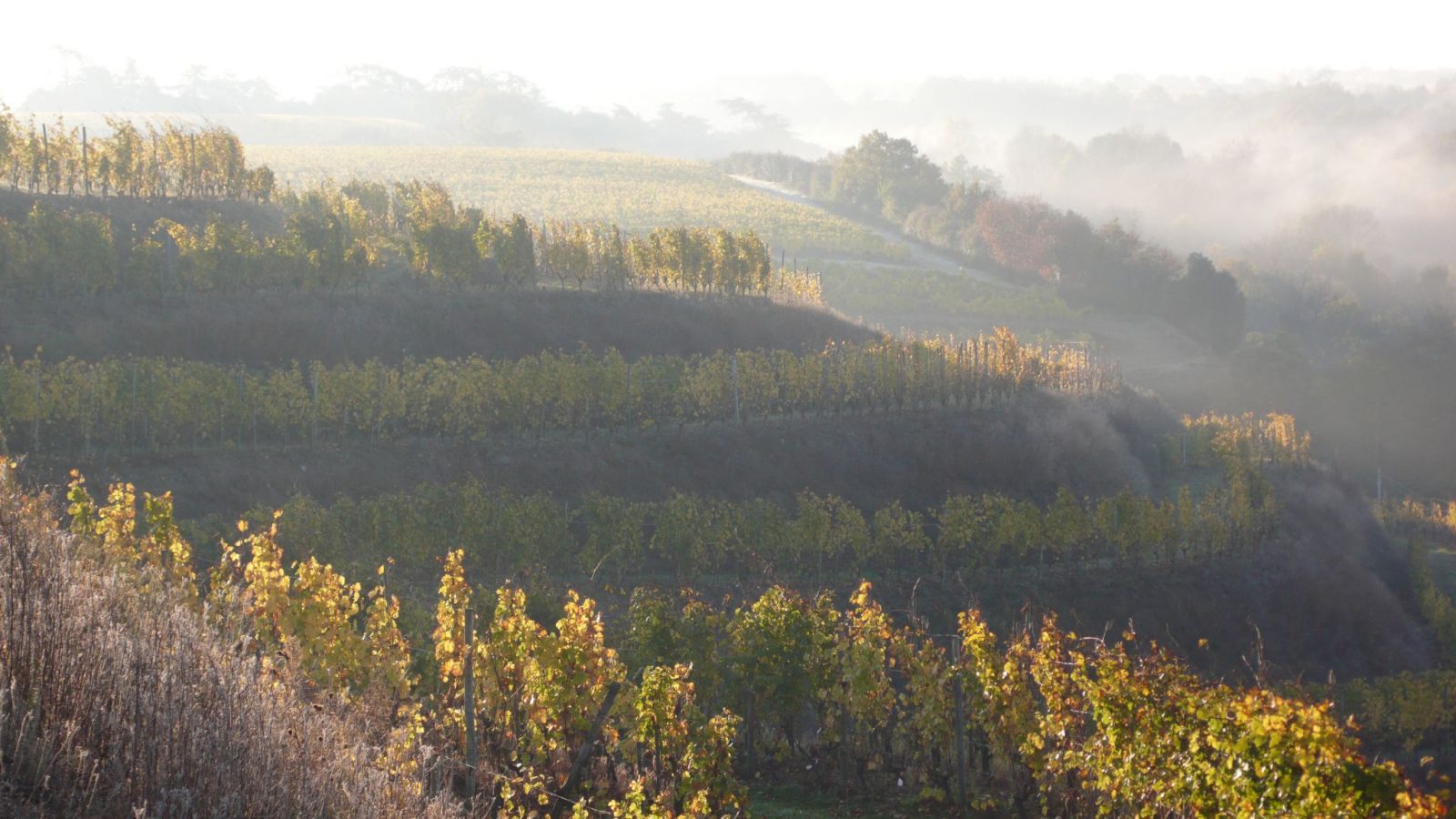 The vines are planted on about 6 different soil types, including schist, quartz, rhyolite and spilite. Florent Baumard prefers to harvest as late as the vintage weather permits, hoping for plenty of botryitis.  The grapes are harvested in successive passes or 'tries' through the vineyard, and any unsatisfactory fruit is eliminated. Florent employs a viticultural technique known as "vignes hautes et larges" that is unique in the region – he uses high training wires (over 6 feet) in order to maintain a large surface area of foliage and avoid the need for topping off the shoots. Rows in the vineyard are alternately ploughed and grassed, helping to maintain the soil's microscopic fauna and avoid soil compression from tractors and other heavy machinery. The harvest is manual, and the fruit is transported in small plastic cages to minimize damage.
Baumard adheres to several core principles in managing their vineyard, including:
– alternating cover crop among rows
– trellising high to capture sunlight and ensure ripeness
– respecting natural balances and treatments
– controlled treatments
– waste management
Winemaking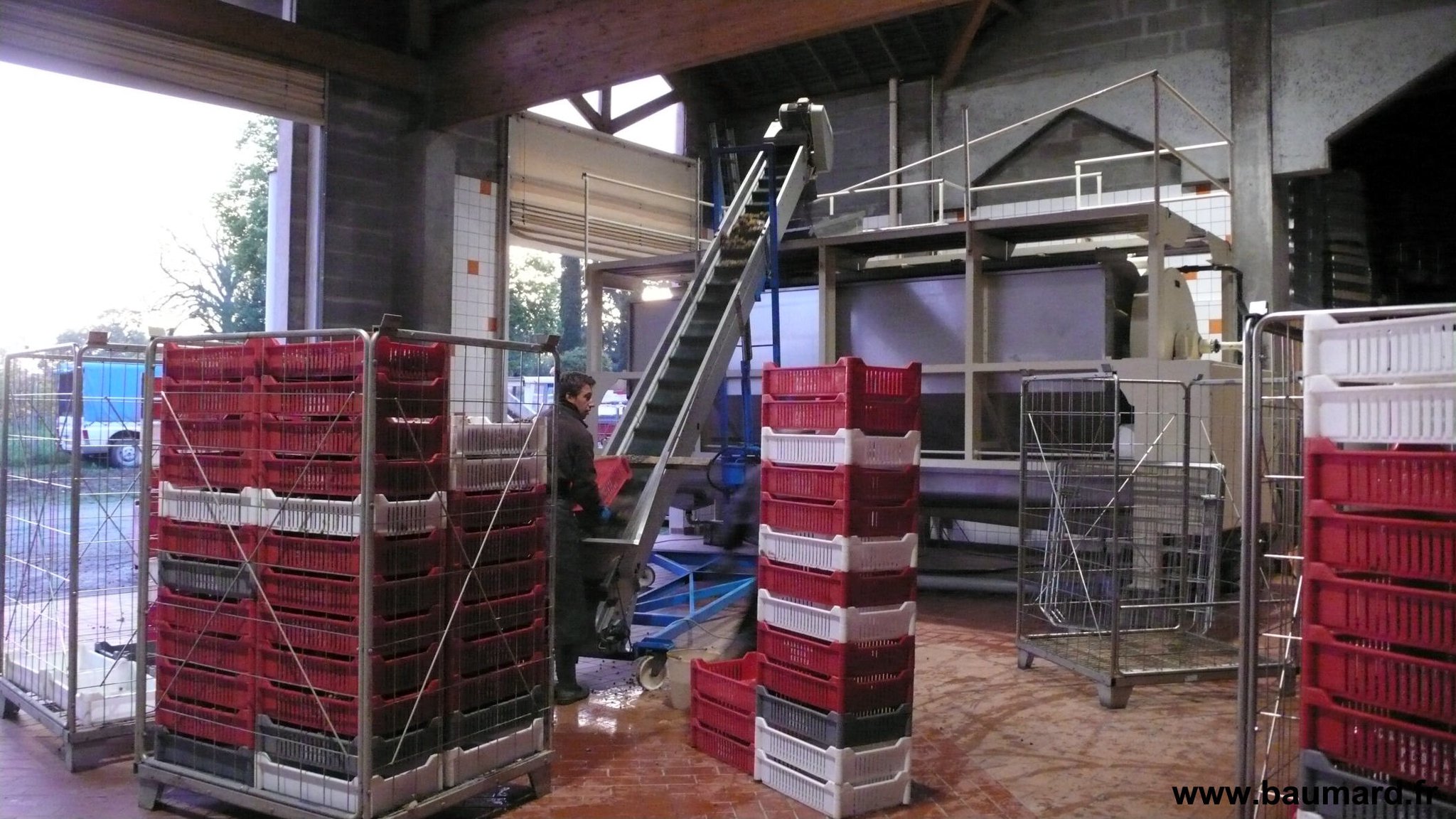 Pressings are gentle and fractional, meaning that Florent Baumard collects the pressed juice at ascending intervals of pressure and ferments the lots separately. The wines are fermented in stainless steel tanks at low temperatures on their lees; no wood is used in the winemaking or aging process, which Florent believes allows him to achieve a purer expression of site. The wine then spends 9 months on the lees in tank before being bottled.
Vintage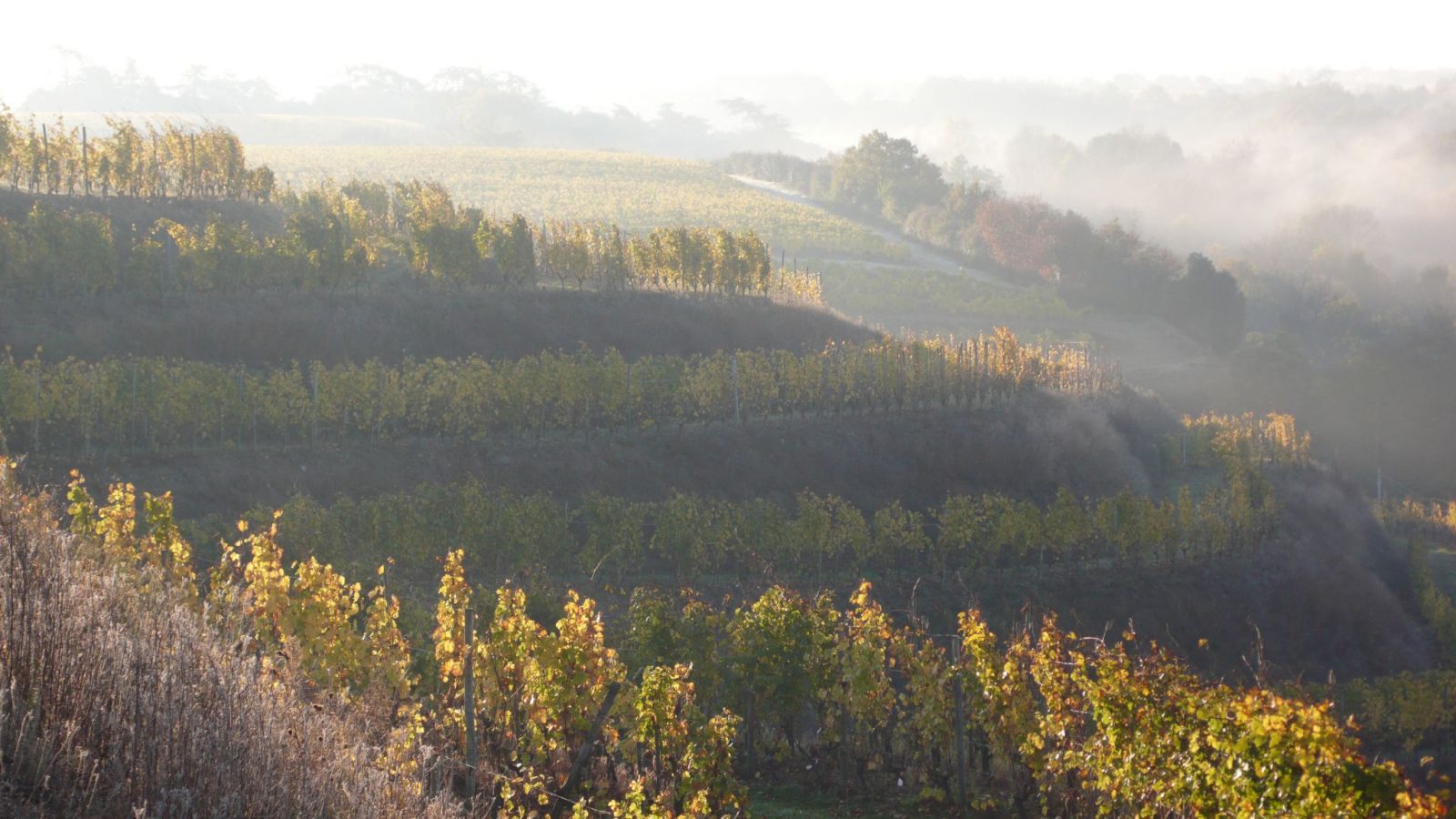 2018 was a nearly perfect vintage, avoiding the Spring frosts which plagued 2016 and 2017. Mild summer weather and a warm autumn produced perfectly ripe fruit with moderate alcohol, juicy acidity and dense concentration. The young wines will need time to open up in bottle – or a quick decant.
Tasting Note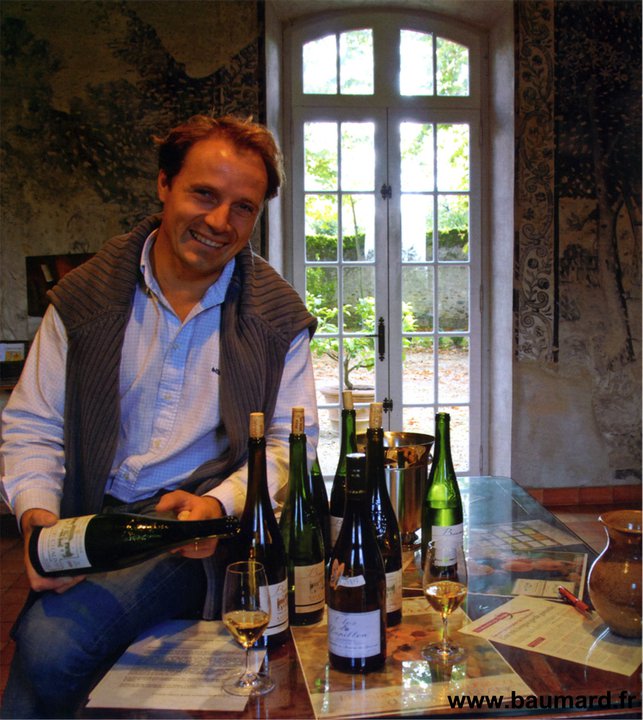 The various shades of gold Quarts de Chaume displays throughout the course of its life are fascinating, telling, and always changing. Aromas are intensely floral, with ripe citrus, pear and other orchard fruits mingling with minerality. On the palate these same notes come through in an opulent, irresistable density that nevertheless finishes lifted and fresh.
Florent recommends serving Quarts de Chaume as an apertif with foie gras, rillette canapes or chicken liver, blue cheeses such as Roquefort and Gorgonzola, and 'white desserts,' such as poached pears or peaches with creme anglaise.
Grape Varieties
Chenin Blanc
Appellation
Quarts de Chaume
Farming
Sustainable. Refrains from using herbicides. Grasses over alternate vineyard rows.
Suggested Retail Price
$100

James Suckling - September 22, 2022 "Aromas of baked pears, green apples, sage and thyme. Medium-bodied with charming sweetness. Supple and bright with a solid core of candied berries and fresh flowers. Honey and almond skin. Lovely length here too. Seriously tasty." -J.S 9/22

Wine Spectator - November 3, 2022 "Intensely vibrant and youthful, this sweet, floral wine offers an elegant mix of high-toned citrus blossoms, jasmine and honeyed apple punctuated by warming spices, with crushed herbs and chalky mineral bringing freshness." A.N 12/22
Other Wines by this Producer

Anjou
Baumard's Anjou Rouge Le Logis (named after the family home – Logis de la Giraudière) is a wine of immediate pleasure. Produced predominantly from Cabernet Franc, the wine exhibits that grape's quintessential aromas of blackberries and graphite, with supple flavors of savory herbs and brambleberries.

Crémant de Loire
First produced in 1957, Baumard's Crémant Carte Turquoise is a beautiful, hand-crafted
example of this appellation, which now covers both the Anjou and Touraine AOCs.

Savennières
Baumard's Savennières Trie Spéciale bottling is in many ways the apotheosis of the appellation, and is produced only in great years ('89, '90, '95, '97, '00, '10, '14 to date). Exceptionally ripe bunches are hand-harvested in successive passes ('tries') through the estate vineyard, resulting in a concentrated wine of enormous structure and intensity, requiring many years to unwind into a lanolin-textured wine with flavors of stone fruits, spices, and minerals, and great length. One of France's greatest white wines.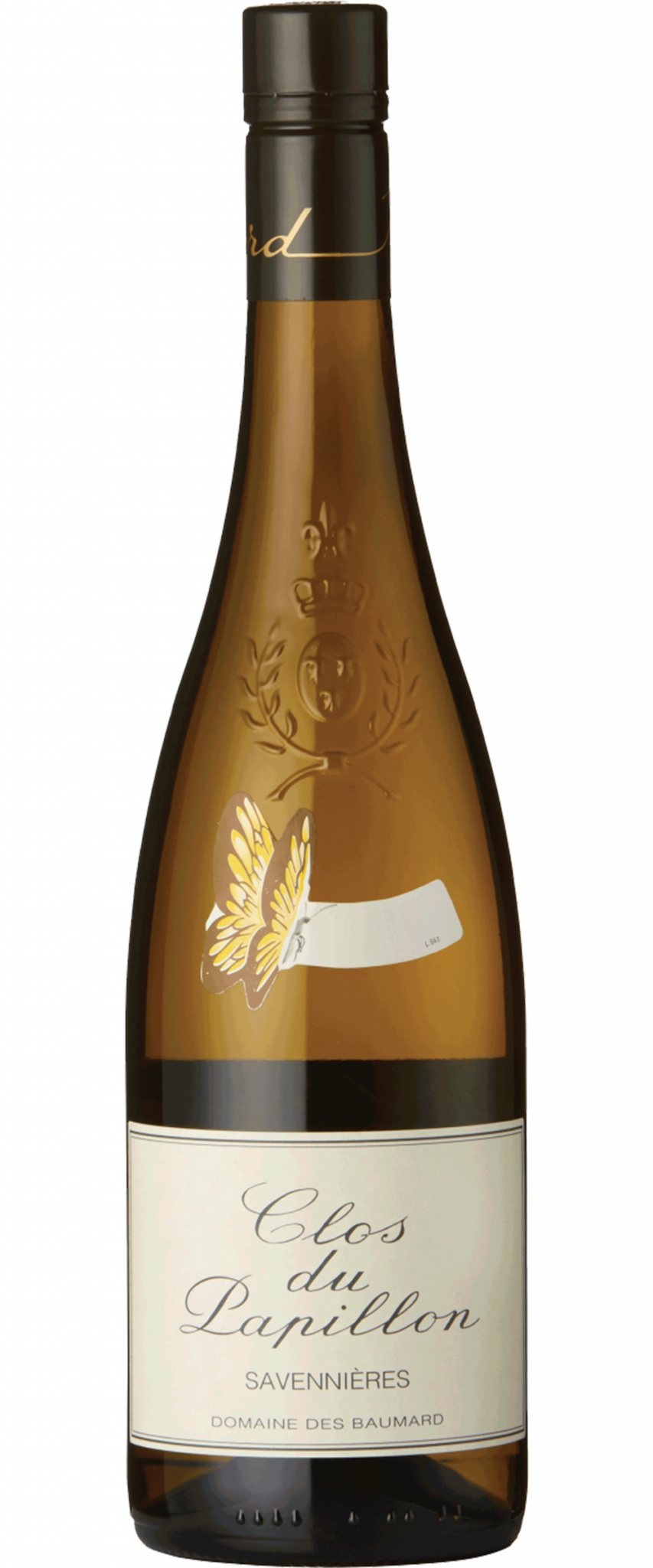 Savennières
If Savennières produces some of the most compelling dry white wines in the world, the Clos du Papillon plot within Savennières , so named for its butterfly shape, concentrates and magnifies all the characteristics of this small, distinct appellation. Baumard is the largest owner of this vineyard, with the best holdings, and the wines display a captivating combination of ripe orchard fruit, floral, and mineral notes, within a structure able to age decades.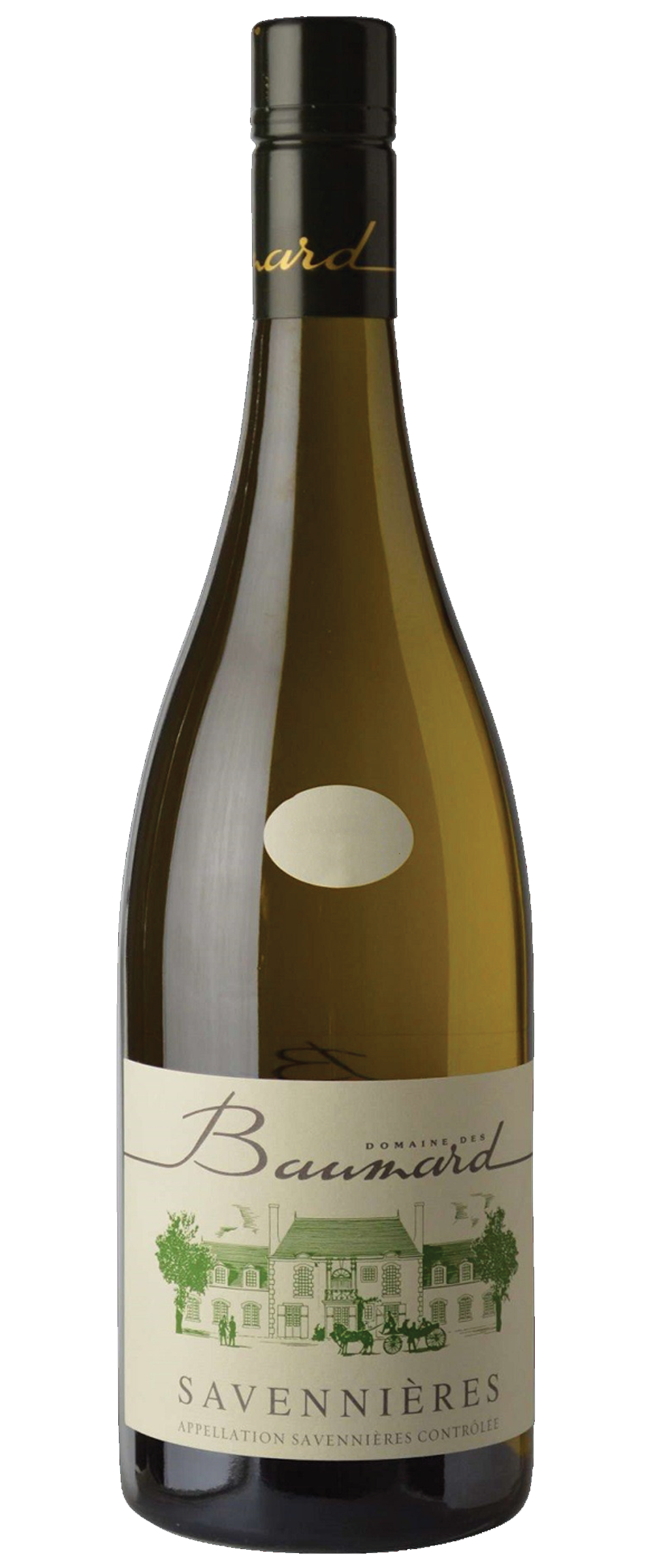 Savennières
Domaine des Baumard produces some of the finest examples of Savennières, and Jean Baumard and now his son, Florent, are universally regarded as the finest winemakers in the appellation. Their wines are among the most unique and rewarding in the world: dry whites of intense concentration, perfume, and longevity.