Mitolo
Jester Shiraz 2019
McLaren Vale
Jester Shiraz is a blend of several blocks within the Lopresti vineyard in the Willunga district, all the way at the southern tip of McLaren Vale and on the coast. The vineyard soil types are heavy grey loam over sandstone soils, with black cracking Biscay clay intermixed. These soils have excellent water-holding capacity and require minimal irrigation. Being so close to the coast the vines experience warm summer days that contribute to fruit intensity and excellent tannin ripeness. Cooling afternoon and night sea breezes maintain good acid levels in the grapes, allowing extended maturation on the vine and resulting in complexity of the flavor profile.
Depending on the vintage, the components vary, but all have a common theme of more upfront fruit than grapes destined for G.A.M. or Savitar, to make a more approachable wine style. The grapes are fermented for 5 days on skins in 2 ton open fermenters and then matured in oak from the previous year's G.A.M. The wine has fresh, vibrant, lifted and pure aromas and flavors, with attractive cassis, pepper and licorice on the nose with a hint of nutty spice. The flavors explode with blackcurrant, plums and cinnamon layering over silky tannin and superb length.
VINEYARD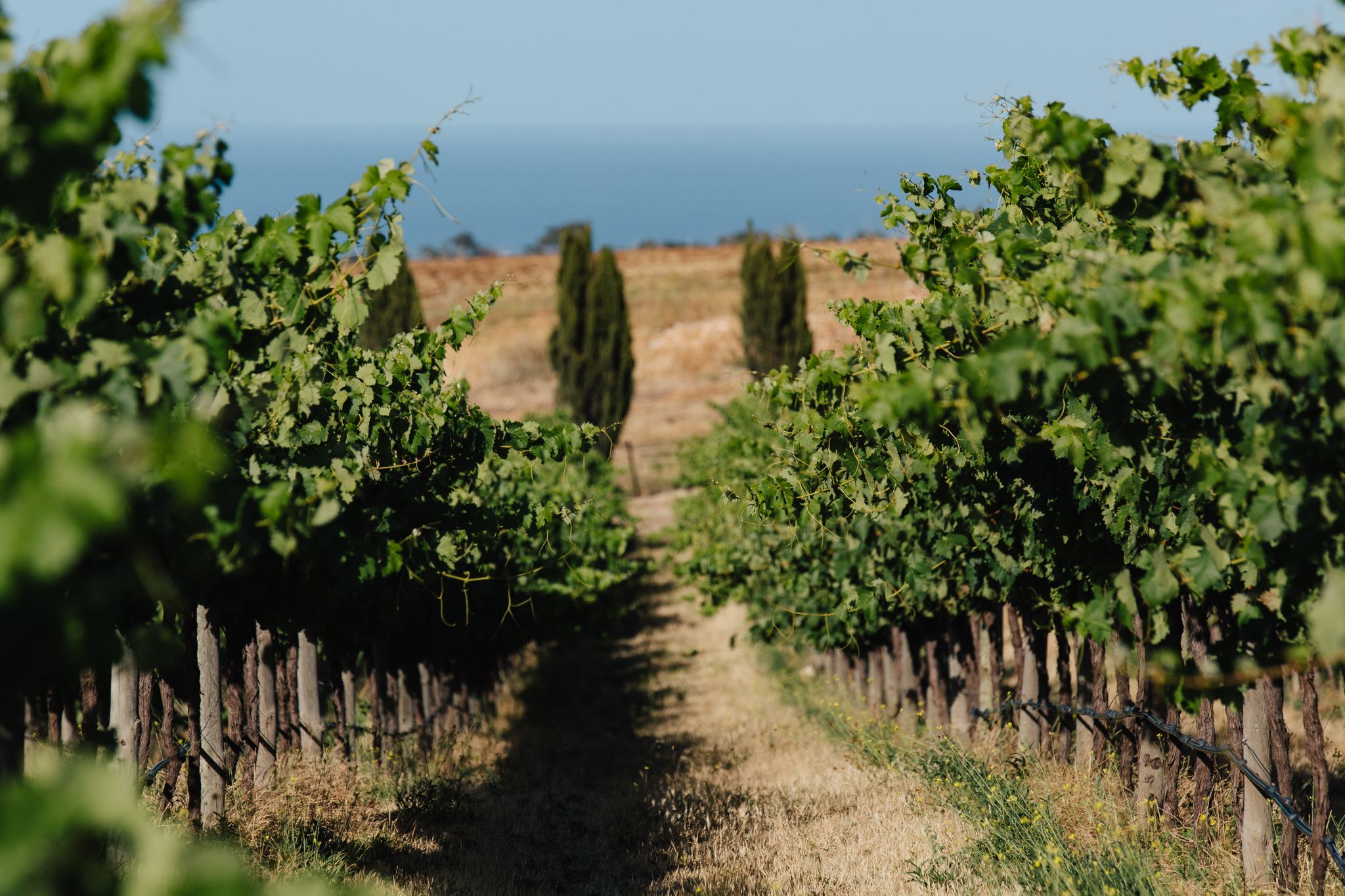 Located at the southern end of McLaren Vale, about 2.5 miles east of the coastal town of Port Willunga, the soil here is heavy grey loam mixed with black Biscay clay and sits above ancient Gnaltinga formation bedrock. Strong vine growth in spring is tempered by dry summer winds, developing pure, bright and savory fruit flavors that are cooled by afternoon sea breezes.
WINEMAKING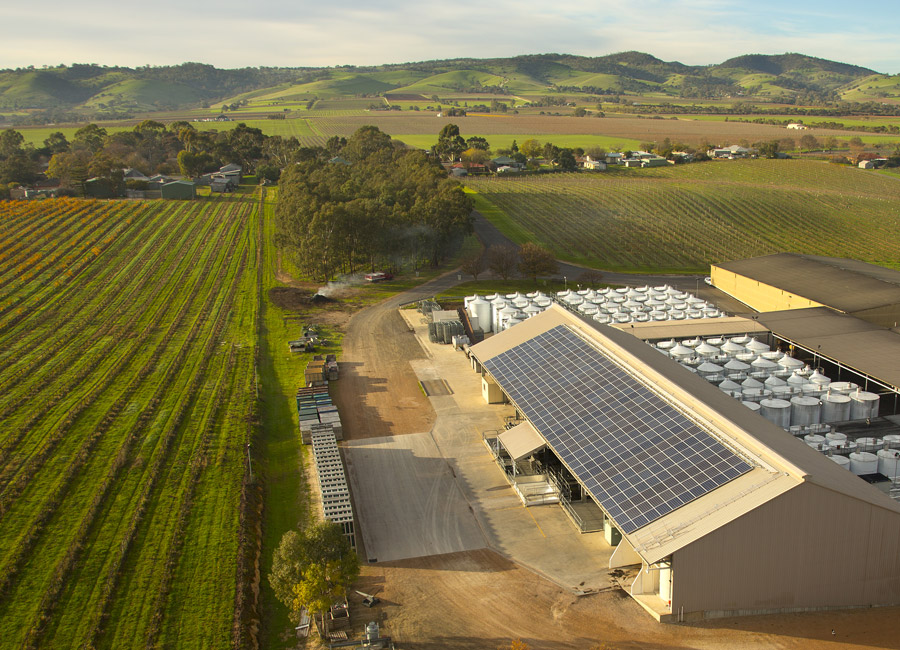 Jester Shiraz fruit is crushed immediately after being delivered to the winery. Allowing the skin and juice mix to warm naturally over a period of several days, after which it begins fermentation. Fermentation is held at cool temperatures to retain the bright primary fruit characters which appear in the resulting wine. Following fermentation, the wine is carefully pressed to separate it from the skins. The wine is then transferred into oak barrels (10% new) where it stays for 18 months before bottling.
Vintage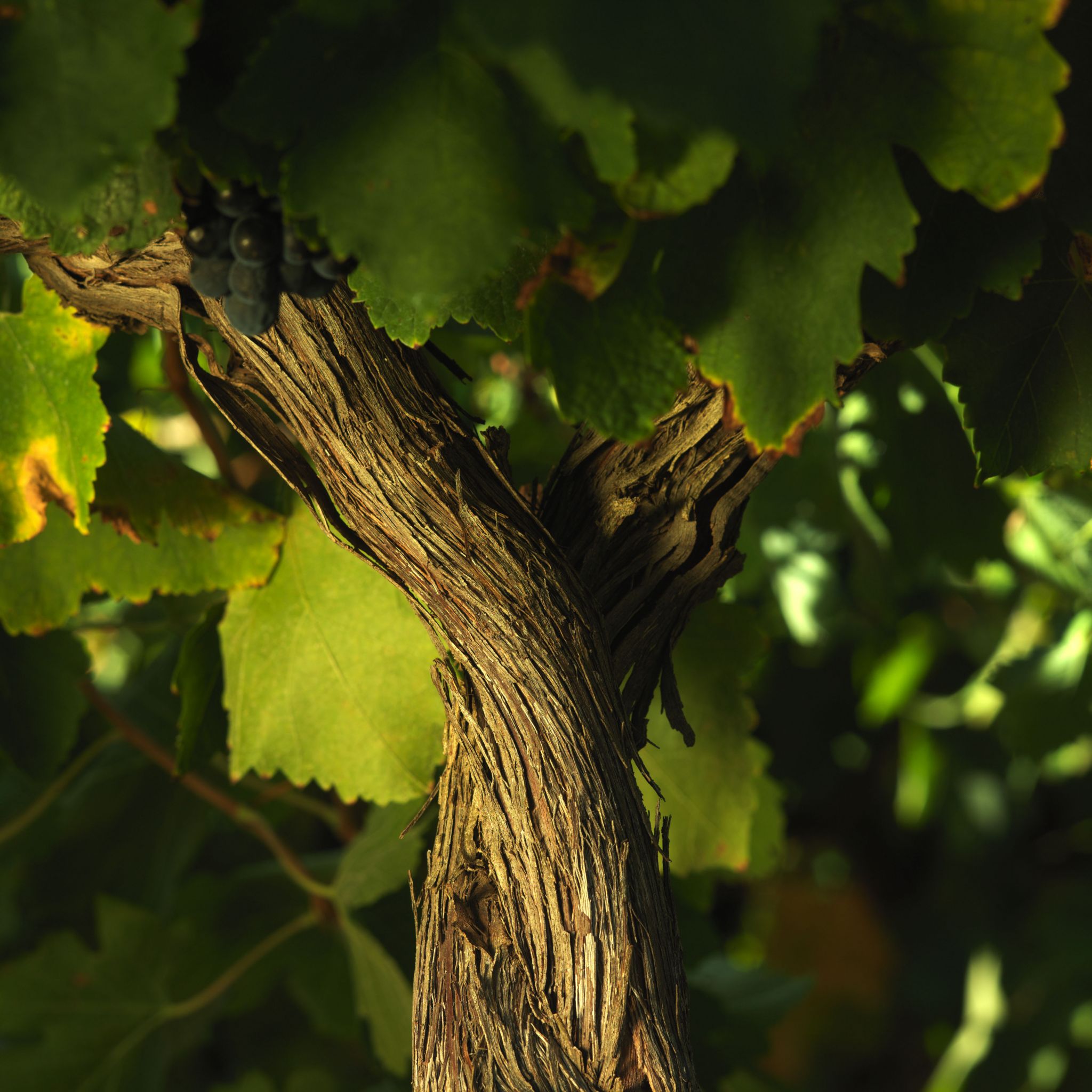 TASTING NOTE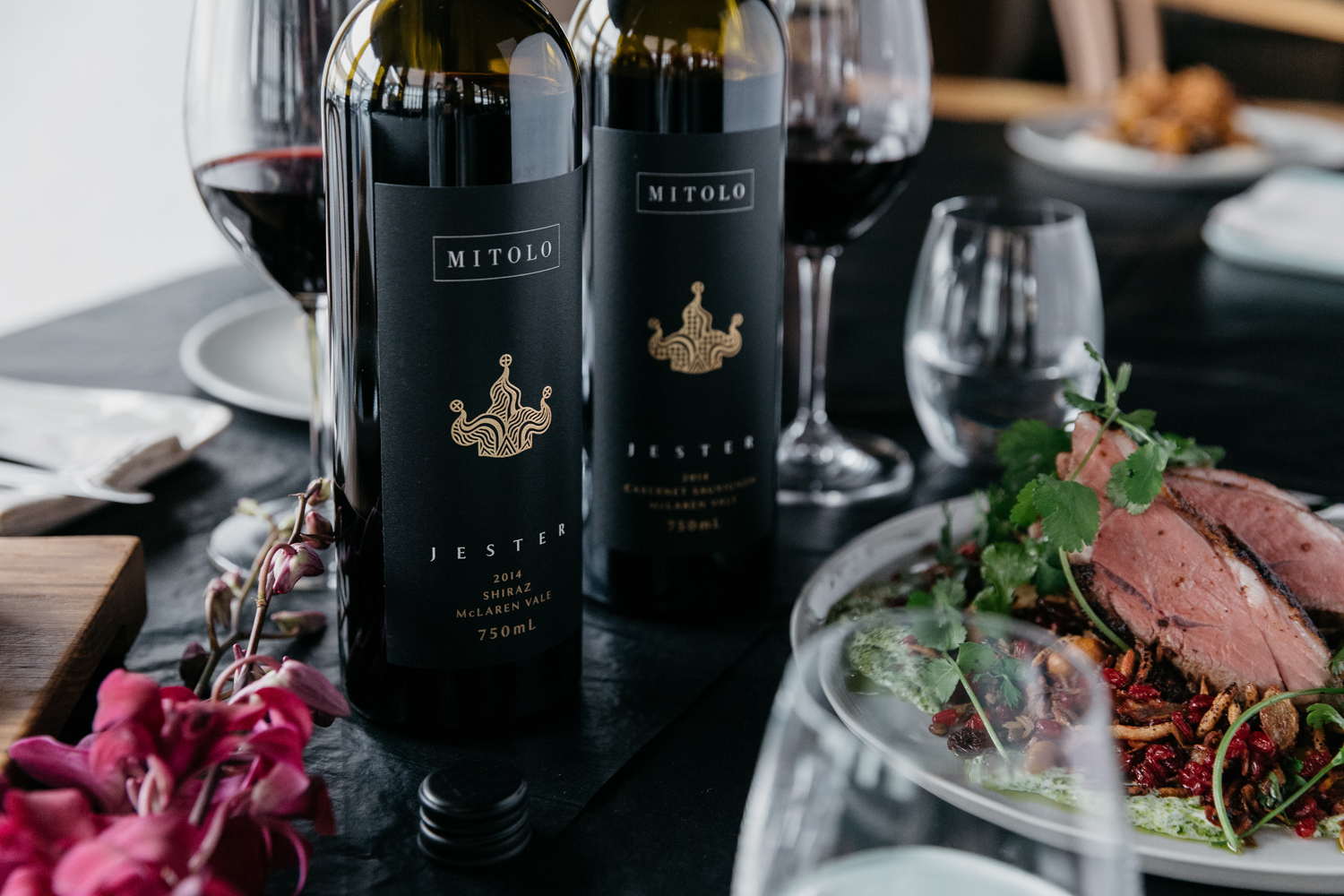 Bright, lifted and aromatic, with raspberry and chocolate mint characters. Full flavored and elegant, with dark fruit flavors of plum and blackberry, complemented by dark chocolate, licorice and white pepper spice.
Suggested Retail Price
$22.00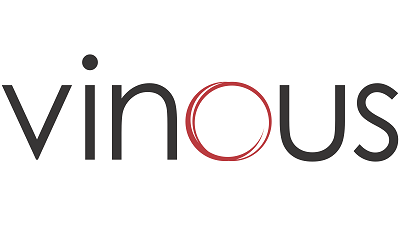 Vinous - September 8, 2022 "Dark purple. Spicy and expansive on the nose, displaying scents of blackberry, cherry, vanilla and lavender and a touch of smokiness. Tightly focused dark berry flavors are complicated by floral and oak spice notes that deepen through the back half. Finishes sappy and long, with gently gripping tannins coming in late." -J.R 9/22
Other Wines by this Producer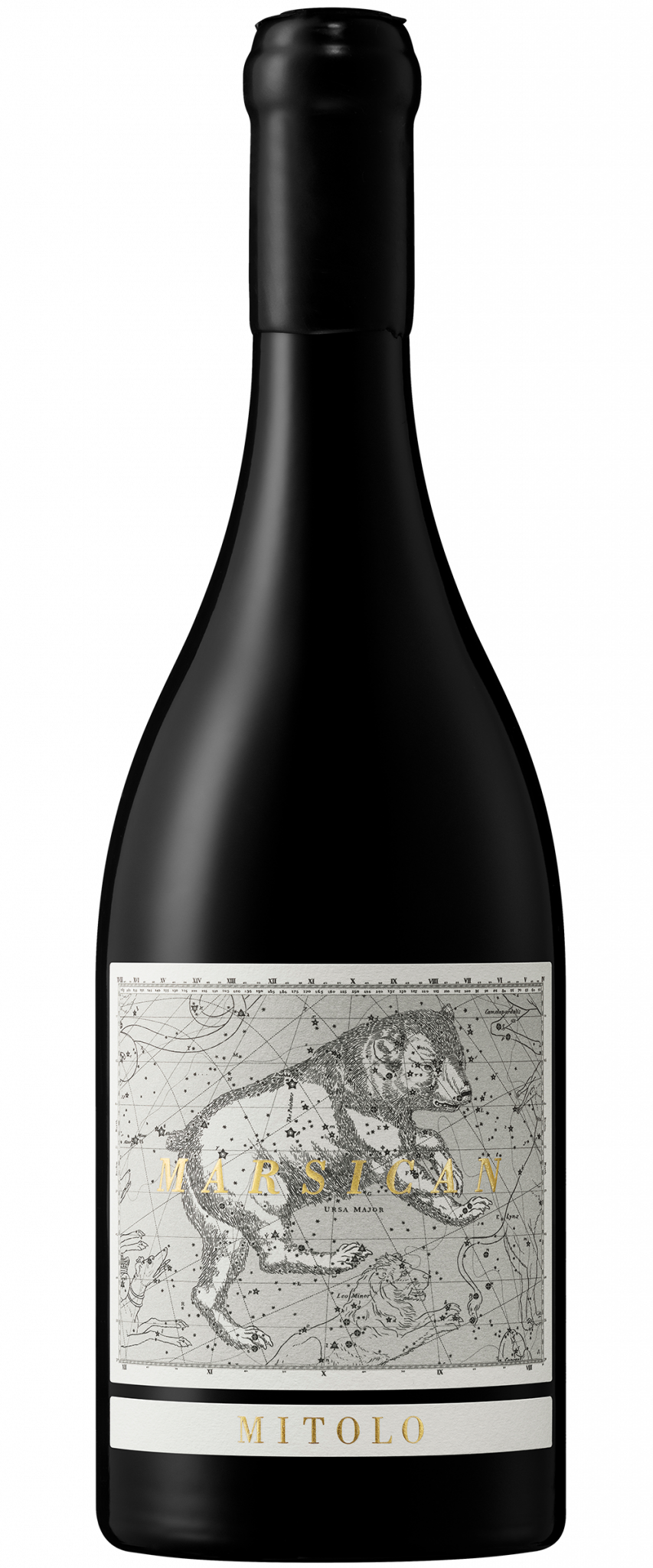 McLaren Vale
Named after the rare Marsican bear, native to Frank's father Bruno's homeland, Abruzzo. The same bear can be seen in the night sky over Italy forming the Ursa Major – a constellation that has been a navigational reference point for ages. Marsican is a tribute to Frank Mitolo's heritage and his father's enduring .influence and guidance.

McLaren Vale
"Savitar" is a mythical dragon-like monster, and this wine is so named because of the impression Frank Mitolo and Ben Glaetzer had upon tasting one particular lot in the Willunga vineyard. They were so blown away they decided to make a Shiraz from just the small lot, and Savitar was created.

McLaren Vale
"Serpico" was a famous New York police officer who wasn't afraid to 'work against the grain'. With Serpico, Mitolo aims to step outside its peers and redefine the accepted style of Cabernet making. Serpico is a 100% Cabernet made in the Amarone method to achieve intense aromas, and a concentrated viscous middle palate with soft and silky tannins.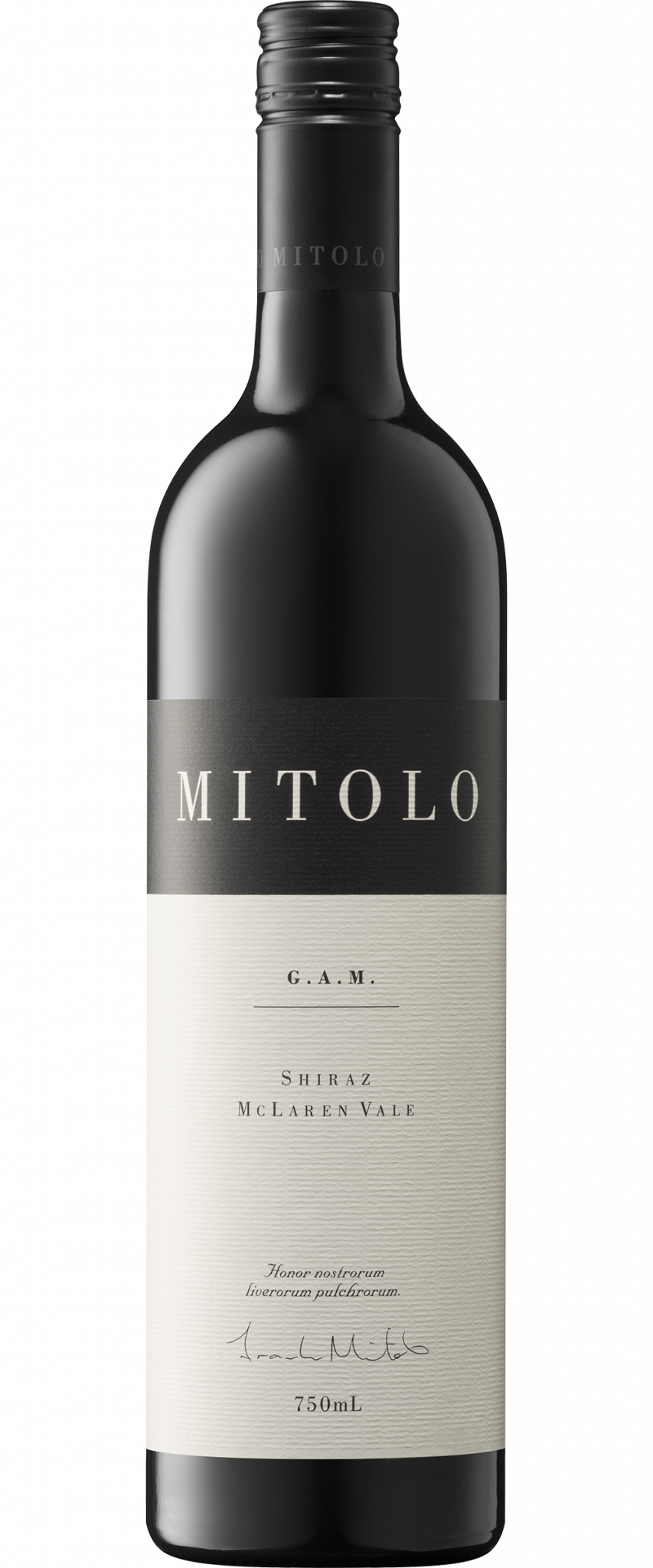 McLaren Vale
G.A.M. represents the first initial of each of Frank Mitolo children's first names – Gemma, Alex and Marco – and G.A.M. was the first and remains the flagship wine of the estate. A Shiraz that embodies the Mitolo credo: strong and gentle. Uncompromising intensity and depth, supple complexity of fruit and savory flavors.

McLaren Vale
The Lopresti Family growers have provided fruit for Mitolo from the very beginning. Sourced from Sandra's Block, matriarch of the Lopresti family, this wine is a tribute to Frank Mitolo's mother, Angela, matriarch of the Mitolo family.

McLaren Vale
The wine's name comes from Seventh Son of the Seventh Son, a folklore concept of birth right gifts of second sight, healing and luck. The Seventh Son is a testament to the quality of these two varieties, Grenache and Shiraz, in McLaren Vale and how well they can compliment each other. When blended together though these opposites provide a great foil for each other, creating a complex and intriguing wine.

McLaren Vale
Frank Mitolo and Ben Glaetzer spent considerable time researching the choice of varietal for Mitolo's first white wine, and Vermentino was chosen as a grape that matches well with food and that would suit the McLaren Vale region. The maritime climate of McLaren Vale perfectly reflects that of the Mediterranean coastal districts of Corsica and Sardinia from which this varietal is best known. Warm days and cool, breezy nights allow for the grapes to develop balanced acidity and fresh fruit flavors.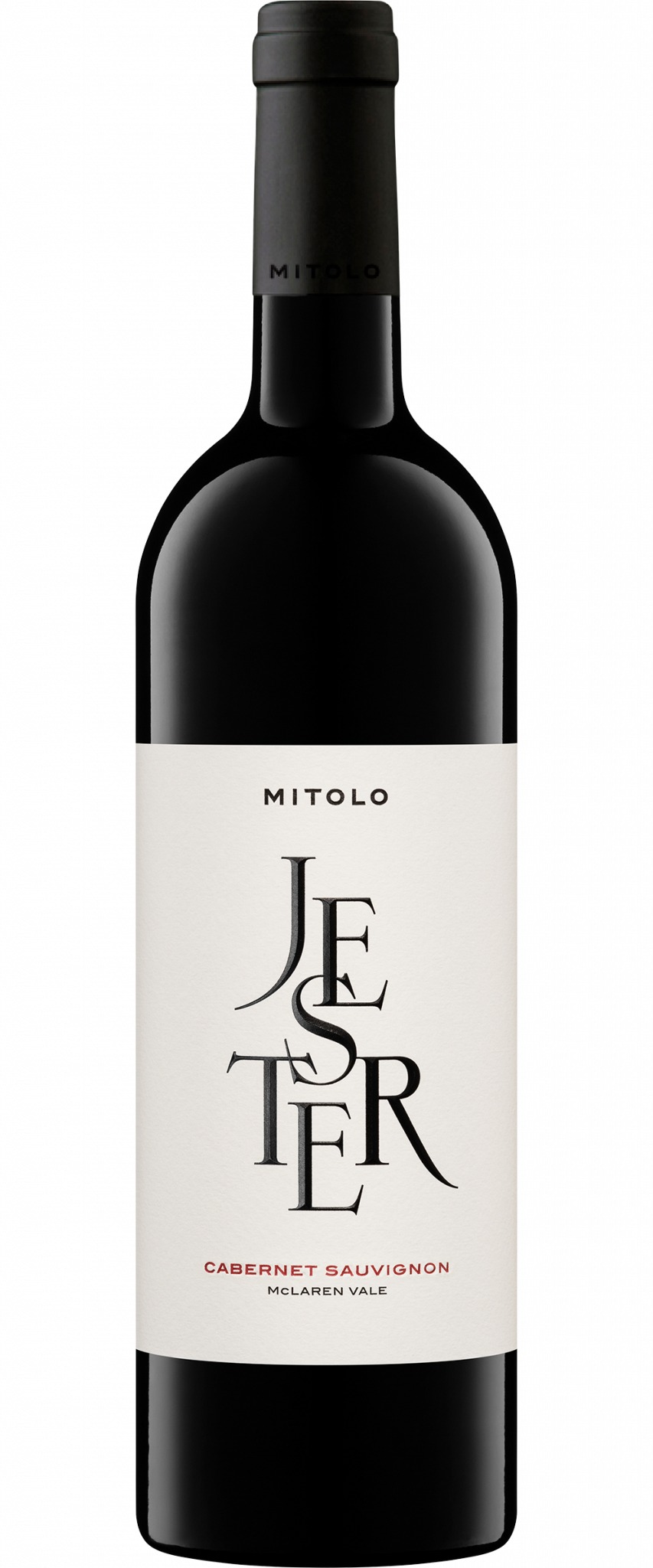 McLaren Vale
Jester Cabernet is a "baby" Serpico, the top Mitolo Cabernet produced using an Amarone drying process. For the Jester Cabernet, only a portion of the grapes are left to dry in the traditional Amarone winemaking method. Jester Cabernet is upfront and approachable, delivering excellent quality for the price.