Ginraw
Ginraw
Barcelona, Spain
Ginraw is a super-premium gastronomic gin that encompasses the avant-garde culinary and design creativity of its home city of Barcelona.  It's a masterpiece of collaboration between four masters of their craft: chef, sommelier, mixologist and master parfumeur. Its small batch distillation is a harmony between tradition and innovation through both the use of copper pot stills and the revolutionary use of Rotaval, a low-temperature distillation machine developed by one of the leading restaurants of molecular gastronomy in Spain. Each bottle is individually numbered, dramatically expressive and a crystal-clear precision of aromatic character, personality and body.
Unique Distillation Process
A unique combination of 2 distillation methods; traditional distillation in copper stills and innovative low-temperature distillation using Rotoval. Every batch is small and individually numbered.
Firstly, a careful selection of wheat and juniper undergoes traditional double basket distillation in a copper pot still. This creates the pure base spirit that defines the heart of GINRAW.
Secondly, a balanced combination of fresh Mediterranean (lemon peel, citron, laurel leaves) and exotic botanicals (kaffir lime leaves, black cardamom, coriander seeds) are left to macerate at room temperature between 4 to 10 days.
Thirdly, each maceration is individually distilled at the lowest-temperature for evaporation to occur (75°F instead of >180°F) using Rotoval, a cutting edge device developed by Cellar de Can Roca, one of Spain (and the world's) leading restaurants. This preserves the natural essence and captures the freshness and most delicate aromas of the botanicals.
Fourthly, the botanicals are precisely combined to create the coupage. The balanced and precise coupage defines the aromatic character and personality of GINRAW and it's the result of more than 40 recipies.
Lastly, the juniper-wheat base spirit and the coupage are blended to create Ginraw.
Botanicals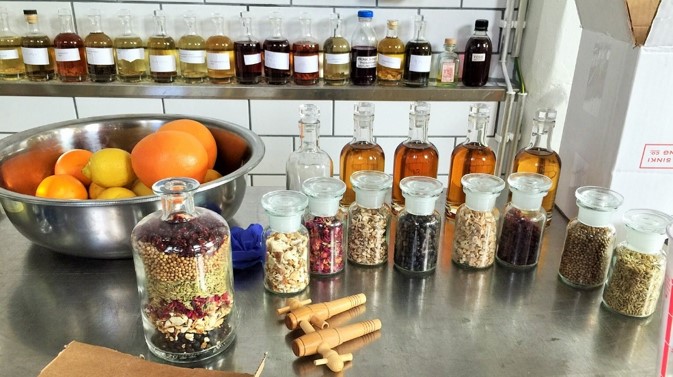 After years of experimentation with countless botanicals, the perfect selection of 7 was made:
1. Juniper
2. Fresh Lemon Peel
3. Fresh Citron Peel
4. Fresh Kaffir Lime Leaf
5. Bay Leaf
6. Black Cardamom
7. Coriander
Profile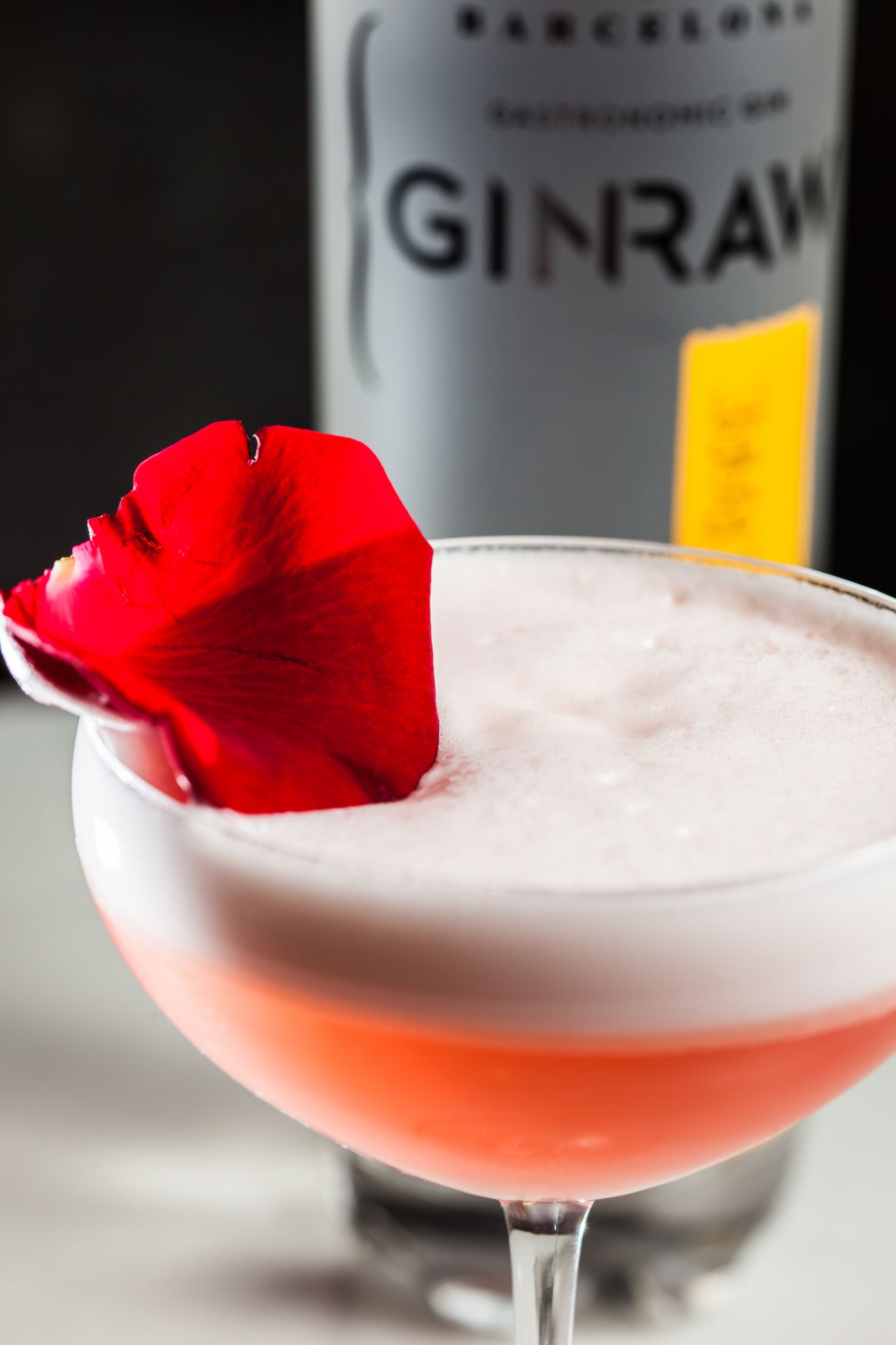 Ginraw is conceived for discerning palates. It's a wonderfully versatile gin and all its nuances are revealed when it's drunk neat or on the rocks, in a G&T which enhances its freshness, or as the basis for the most creative cocktails.
It has also been developed so that its richness of aromas and flavors is a perfect compliment for gourmet pairings and sophisticated culinary creations.
Aromas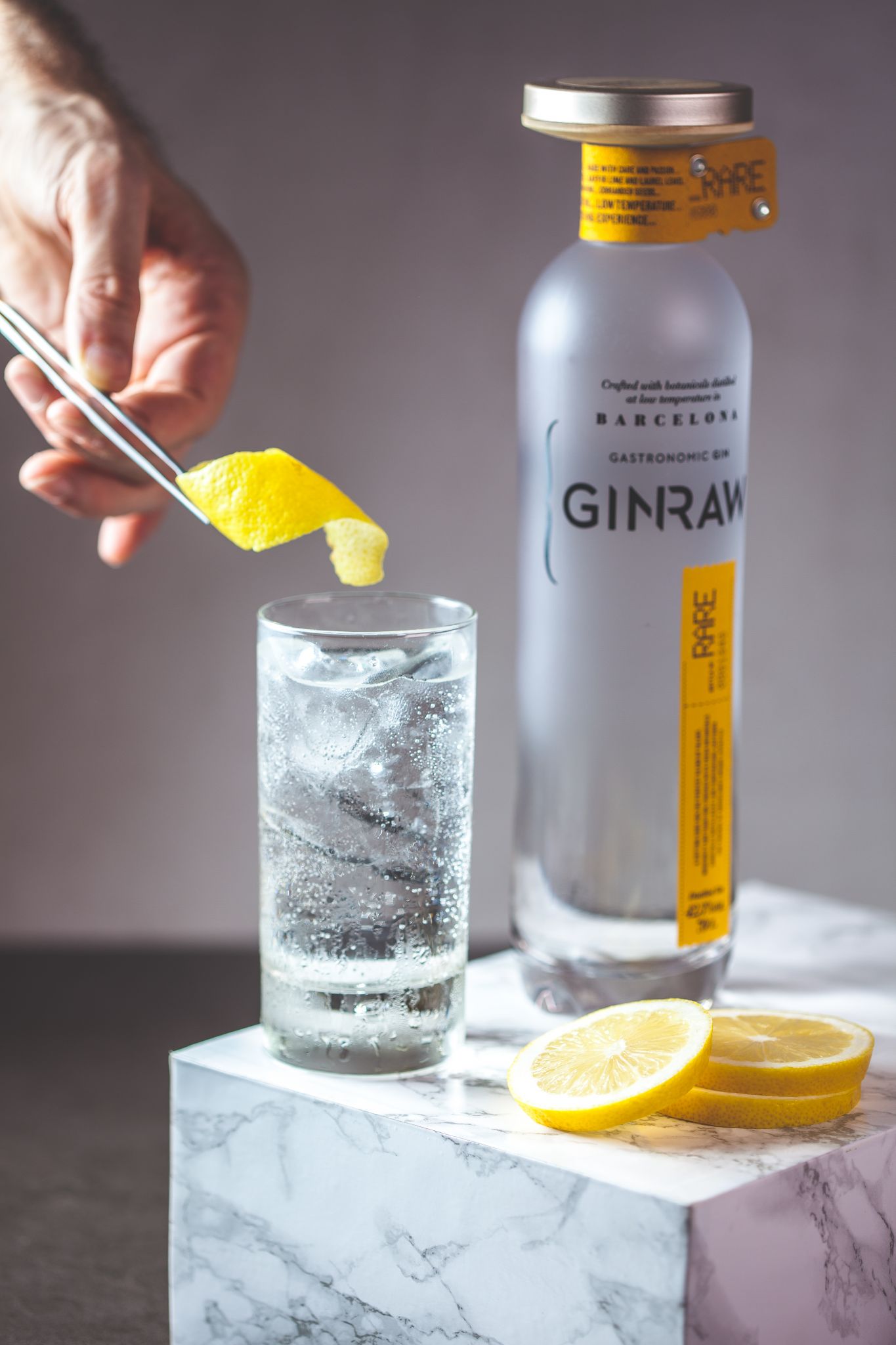 The nose offers an excellent aromatic intensity. It's fresh with crispy citrus, floral notes and green tops, all from the combination of lemon, citron and kaffir lime leaf. Juniper is present in a very structured aromatic base with dry, herbal aromas and balsamic and woody notes. The alcohol is perfectly integrated.
Taste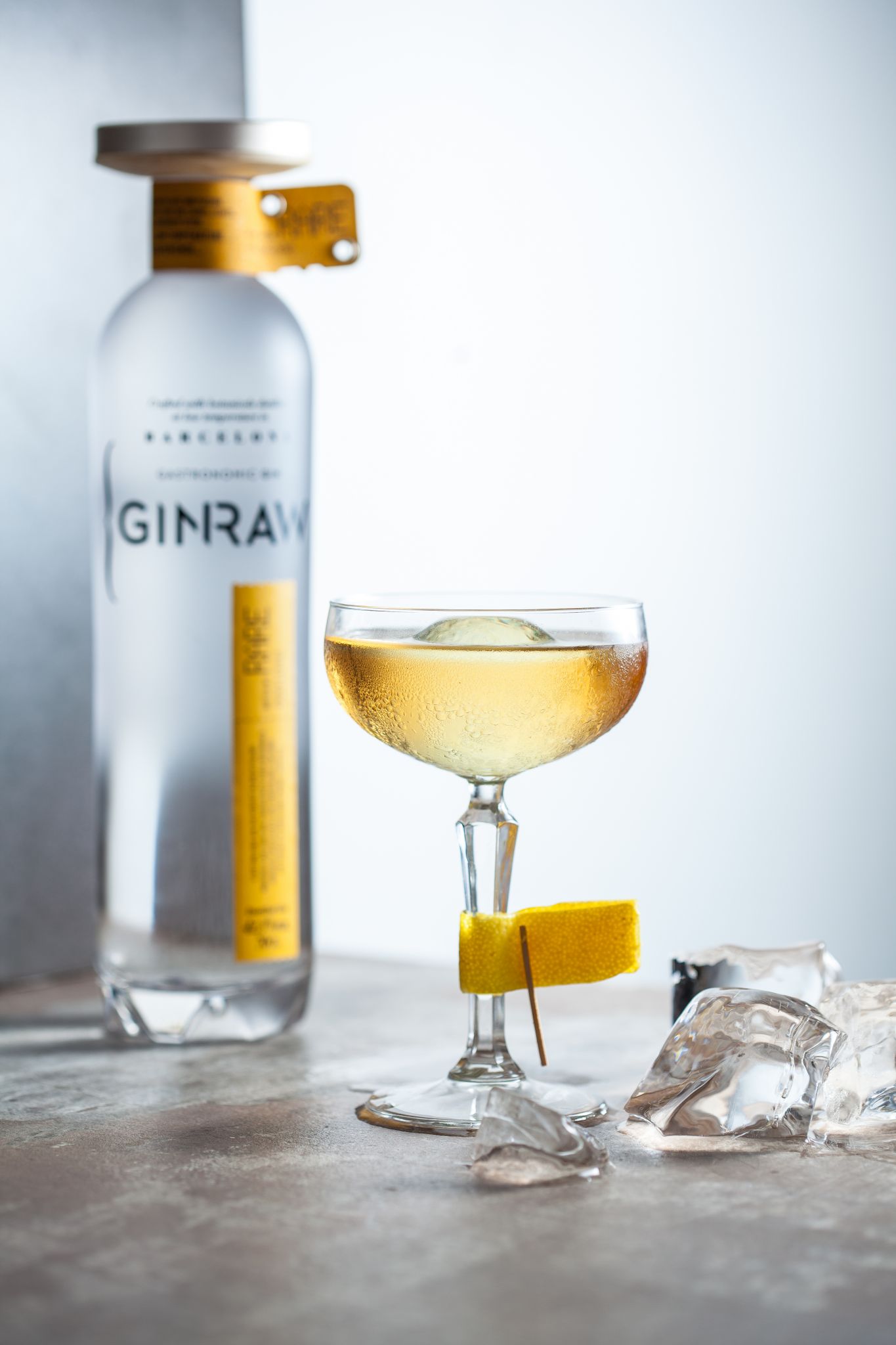 Full-bodied and voluminous on the palate. It's smooth, pleasant and elegant. Floral aspects with a velvety feel, spicy with effervescent hints and a subtle smoky nuance. Freshness and warmth evenly coexist with a balsamic background, characteristic of juniper. Its lingering finish on the palate is long and delightful.
Perfect Serves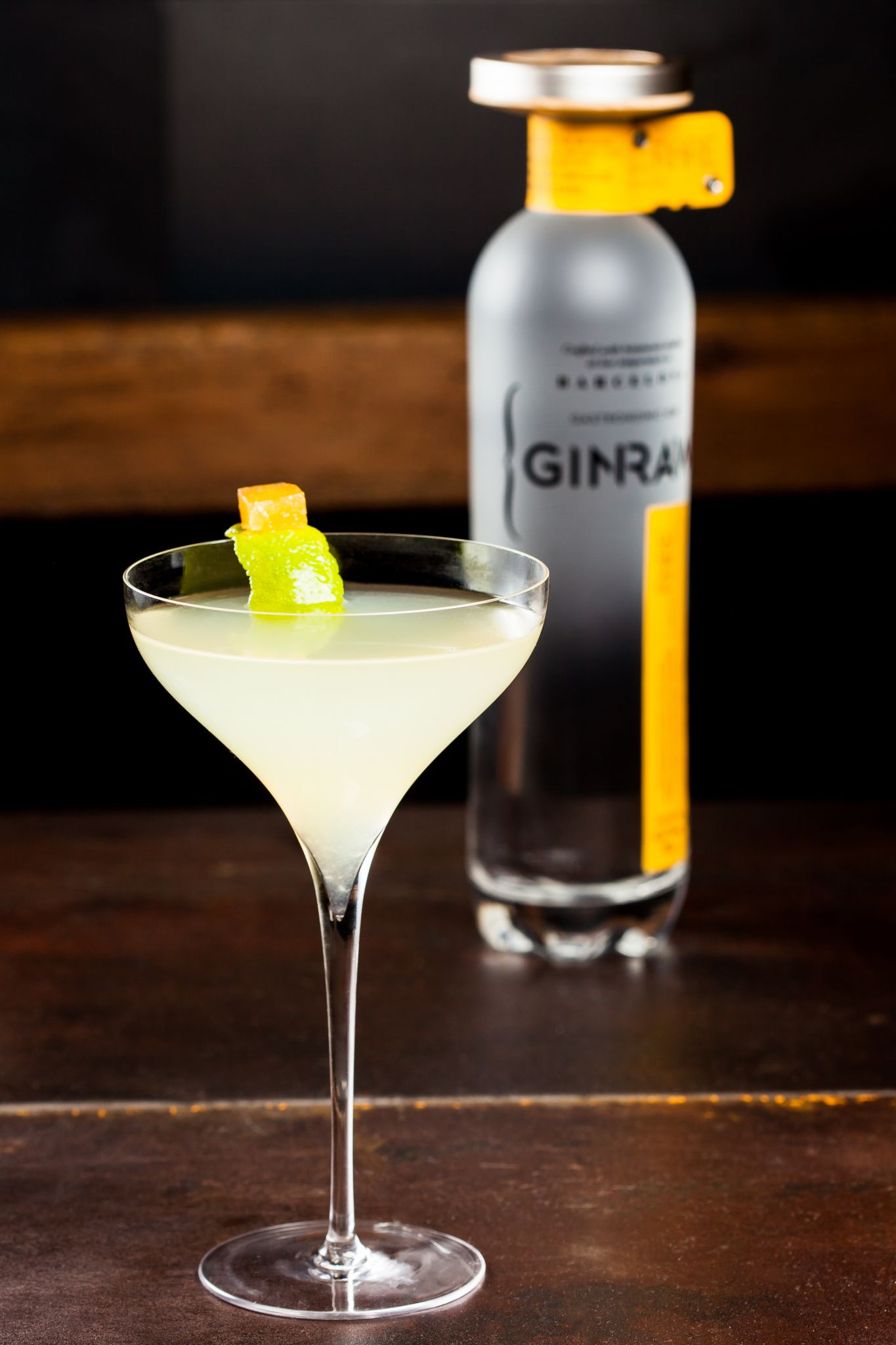 Javier Caballero, the mixologist and member of the Ginraw creative team, suggests some perfect serves for this versatile gin, including…
1. Neat
2. Dry Martini
3. Gin & Tonic
4. Aromatic Gimlet
5. Rare Sazerak
6. Gin Sangrita
7. Pink Kiss
8. Golden Era
9. Rare Bee's Knees
10. Basic Bramble
- May 21, 2019 Ultimate Spirits Challenge 2019: 91 Points; Excellent, Highly Recommended "Very citrus forward with lime leaf, lemon curd, bergamot orange over a core note of juniper and bittering roots. A fresh and modern gin, this would shine in tonic or could be stirred into a martini. No twist necessary." Cocktail Recommendation: Negroni; 4 Stars, Very Delicious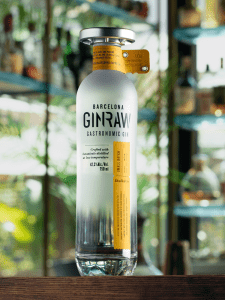 June 5, 2020 - This week, Florence Fabricant of The New York Times featured GINRAW in Front Burner, recommending it as a great new spirit that "showcases Spain's love for the spirit." She explains…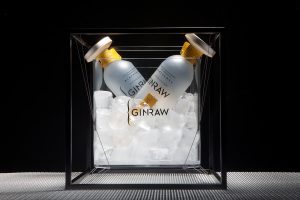 December 13, 2022 - In a VinePair article titled "The 7 Best Gins to Gift This Holiday (2022)",  author Katie Brown features Ginraw as the "Best Splurge Gin" noting the "low-temperature distillation allows the…
Other Spirits by this Producer