Champagne Ayala
No° 7 2007
Champagne, France
Champagne Ayala's No.7 is the second opus from the "The Ayala Collection", a series of unique cuvée created to express the specificity of a vintage and a selection of exceptional crus through the lens of this boutique Maison.  Produced in limited quantities and released only upon indication that the elements in this wine are integrated and evolved to a point of perfect harmony.
No. 7 is a blend of ⅔ Chardonnay (from the Côtes des Blancs) and ⅓ Pinot Noir (from the Montagne de Reims) sourced exclusively from 7 specific grand crus villages, during the 2007 harvest.
Vineyard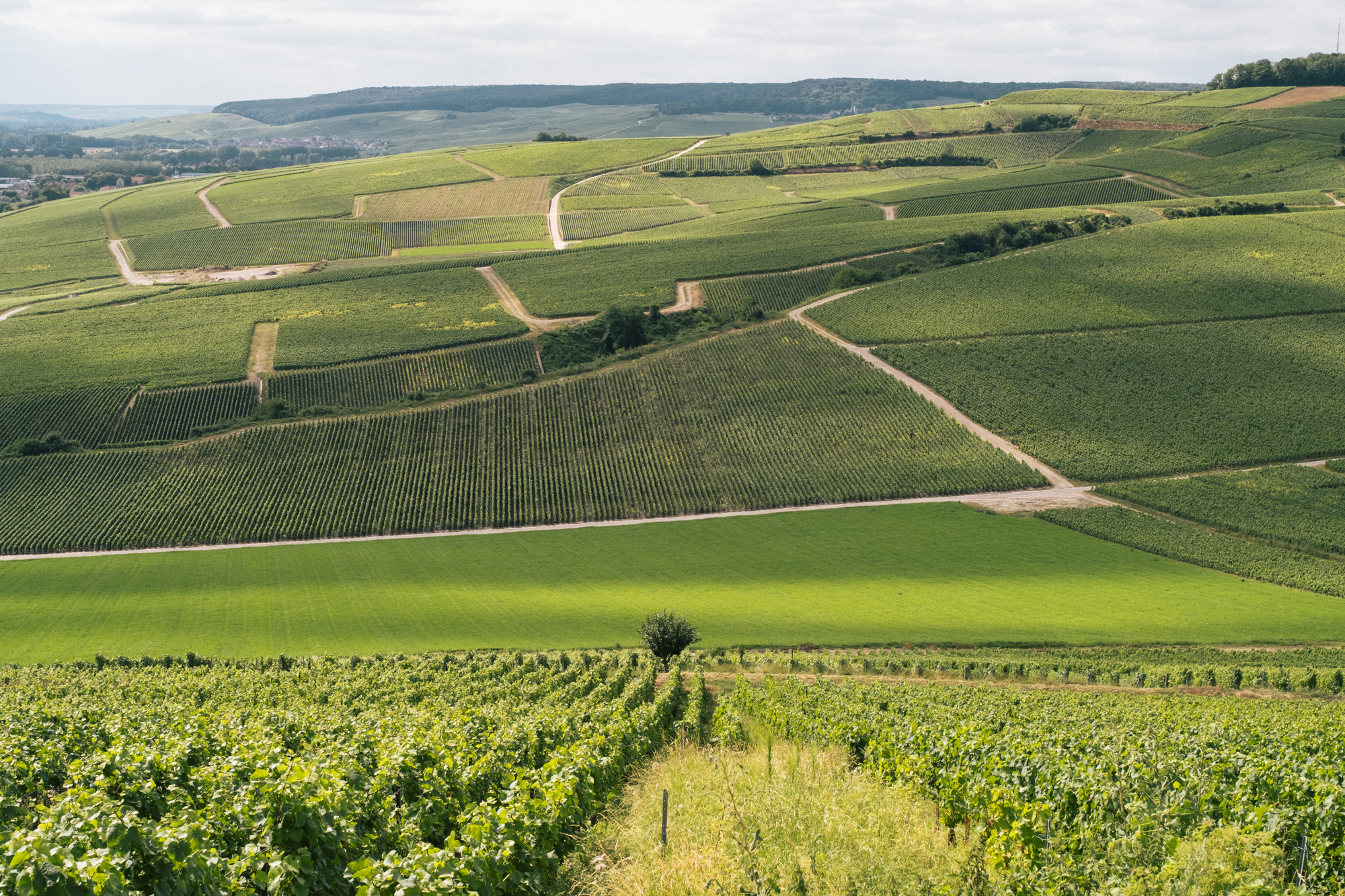 Ayala currently owns 35 acres in Champagne. Thanks to its privileged location in the heart of the Grand Crus of Montagne de Reims and their link to Bollinger, they also have unique access to top quality grapes. The 2007 Vintage is sourced from 7 Grand Crus.
Chardonnay: 5 Grands Crus from the Côtes des Blancs
-Chouilly: generosity & finesse
-Oger: fruit & opulence
-Avize: chalkiness & minerality
-Cramant: structure & vinosity
-Le Mesnil-sur-Oger: liveliness & tension
Pinot Noir: 2 Grands Crus from the Montagne de Reims
-Aÿ: generosity & finesse
-Verzy: verve & charisma
Winemaking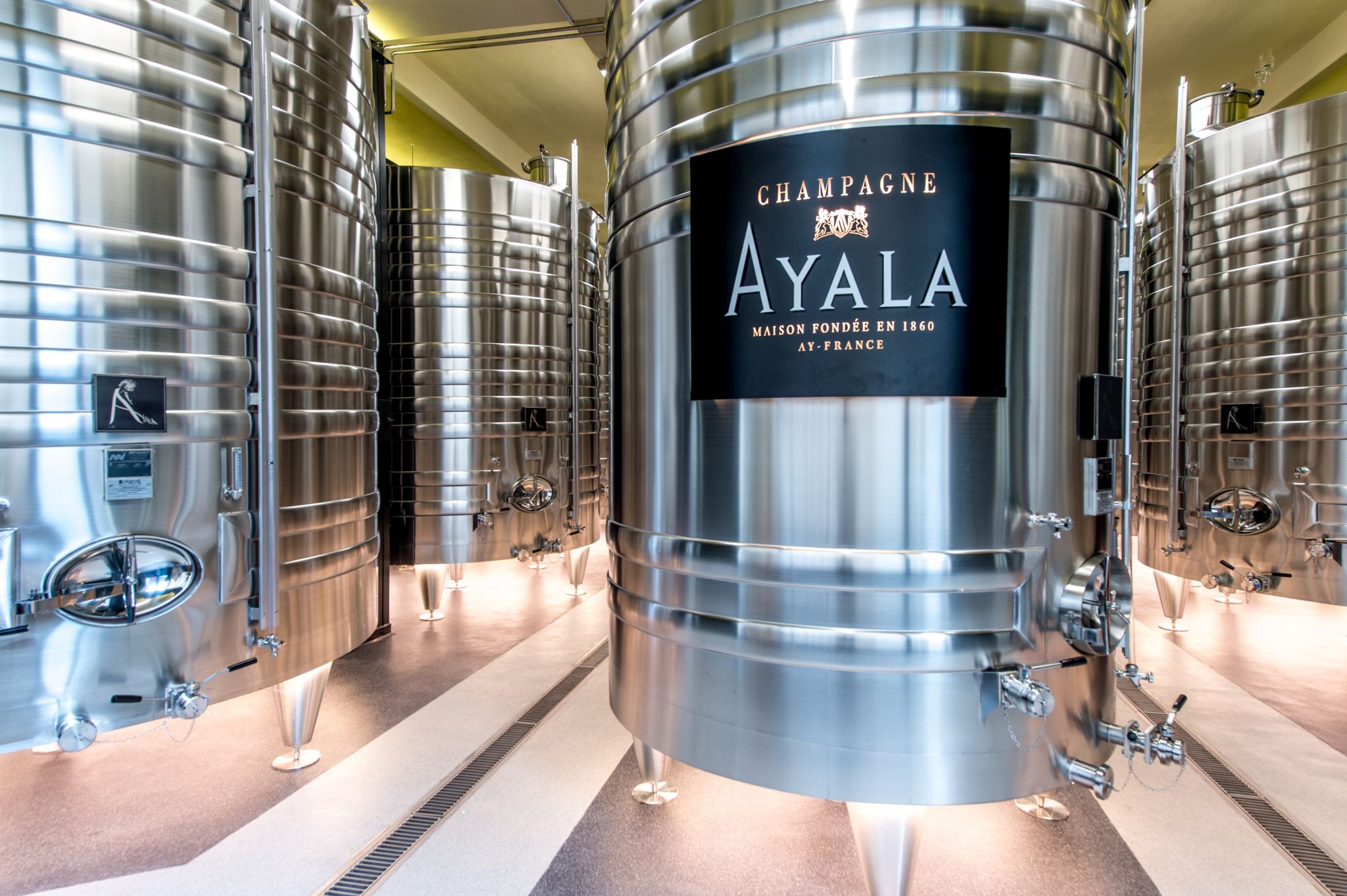 Produced in an exceptional vintage, with the most pristine fruit sourced from the top grand crus villages, the No.7 has been crafted with the very best techniques permitted in winemaking practices in Champagne. After the primary fermentation has taken place in small stainless steel vats, a precise blending, and secondary fermentation is complete, the wine will age slowly in the underground cellars at the Ayala Maison for 11 years. During this extensive aging process, the wine will have been sealed in bottle via cork rather than crown cap. This detail is anything but, as all processes (riddling, disgorging, administering the liqueur d'expedition) after corking the bottle during aging must be executed by hand by the cellarmaster and her team. After aging for 11 years, each bottle will be disgorged by hand and given a low dosage of 5g/L.
Vintage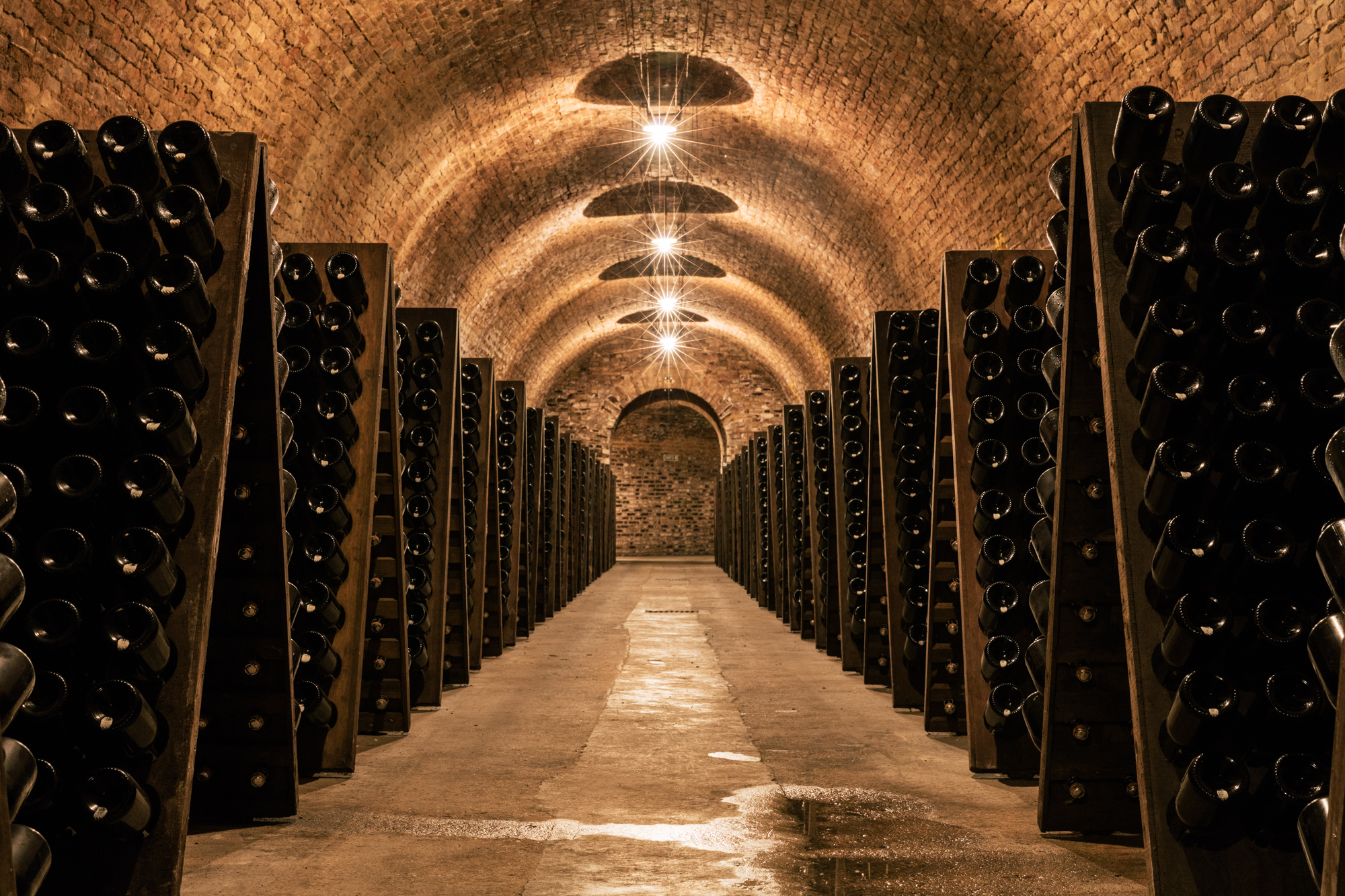 The growing season in 2007 began quite hot, with unusually high temperatures in April that yielded a month's early start on flowering season. A rainy spring followed by a cold, humid summer was yielding uneven, patchy ripening with notable variance, even by parcel! By late August, more dry, warm weather returned, during which, several growers and maisons quickly began to harvest riper parcels, noting that Chardonnay was the most consistent in quality and ripeness having been the least affected by such chaotic weather. Those fortunate enough to be harvesting Chardonnay yielded a positive result, and those who utilized a draconian approach in harvesting their Pinot Noir and Meunier were rewarded with small quantities of expressive red grapes.
Tasting note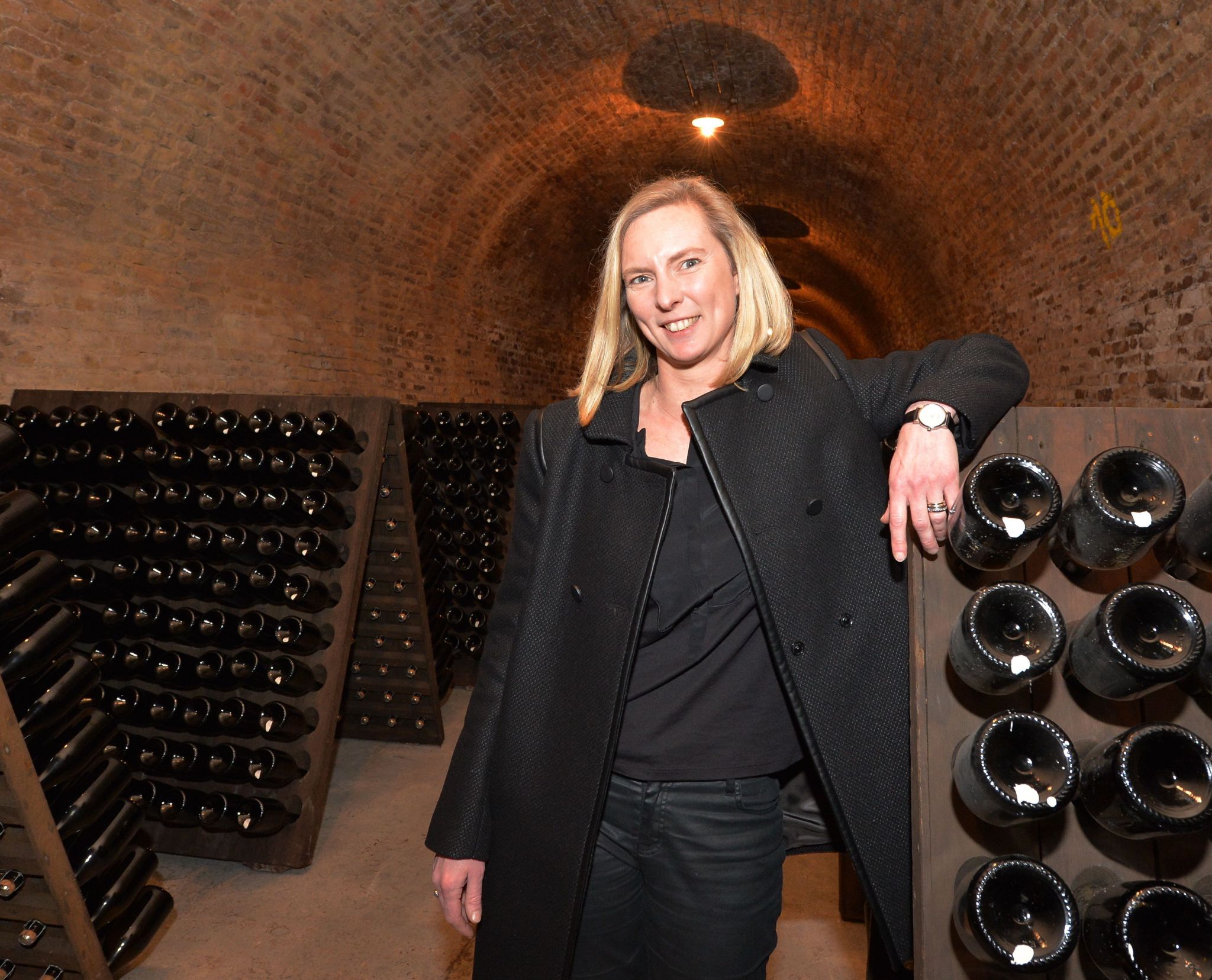 A light golden hue with delicately fine threads of integrated bubbles are an immediate indication of the extensive aging conducted with this wine. Exhibiting intense aromatic density with notes of ripe golden plums, apricot confit, and honeycomb. A rich, creamy mousse-like texture provides structure to these elegant notes giving way to a slight salinity, leaving a powerful, lingering impression of this superb wine.
Food Pairing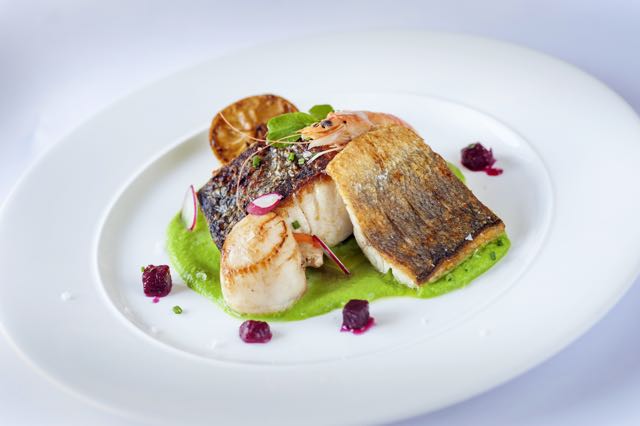 Champagne Ayala's No.7 pairs beautifully with richly flavored yet delicately textured ingredients such as grilled prawns dressed in salted butter, a shallot risotto, trout almondine, or simply, a slice of 24 month raw milk parmesan cheese.
Grape Varieties
Chardonnay, Pinot Noir
Appellation
Champagne, France
Farming
Ayala encourages their growers to use organic fertilizers and avoid insecticides, herbicides and pesticides.
Suggested Retail Price
$110

Decanter - July 22, 2020 "A gentle nacreous silver, with a persistently fine bead. It has aromas of almonds and sourdough, then limes falling with late-season apples, slate and the faintest whisper of honey. The palate is more assertive; plums and nectarine and even a hint of brandy snap dressed in cream. The finish is delightful and supremely elegant - the pedigree of those five great Chardonnay villages brought to bear with consummate skill."

Wine Enthusiast - October 20, 2020
"A blend from seven grand crus across the Montagne de Reims and Côte des Blancs, this is dry in the classic Ayala style. Its freshness has been tempered by bottle aging although it is by no means mature and still has taught acidity. The mineral texture of the Chardonnay is balanced by the riper structure of the Pinot Noir in an impressive wine."

Wine Spectator - December 8, 2020
"Toast and spice notes enrich the lemon curd, glazed apricot and candied ginger flavors in this racy Champagne, with a fine, lively bead. Well-knit and bright, featuring a minerally finish."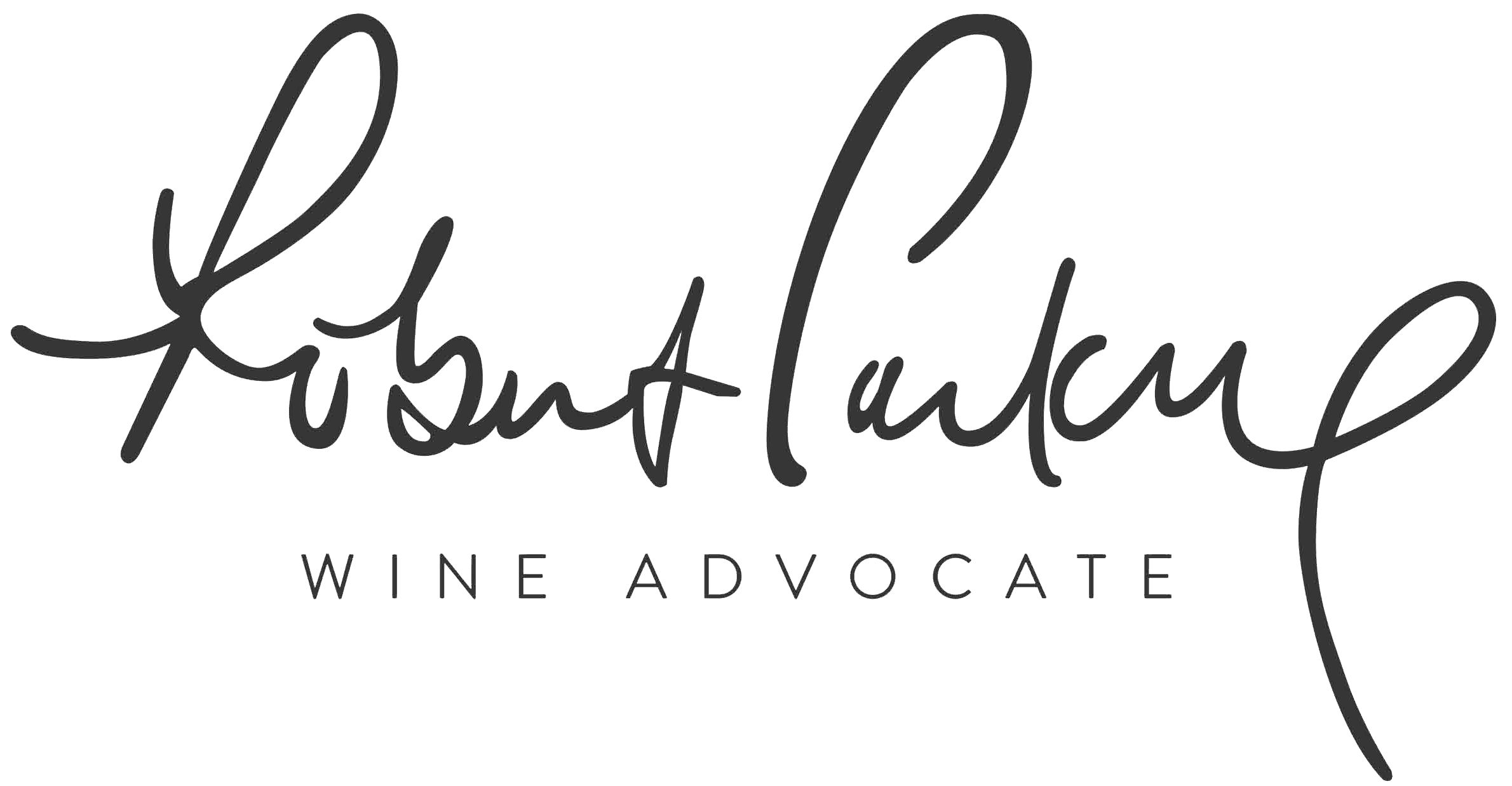 Wine Advocate - June 19, 2020 "A new cuvée for Ayala that was disgorged in July 2019, the 2007 Brut No. 7 derives from fruit sourced in seven grands crus—Chouilly, Oger, Cramant, Le Mesnil-sur-Oger, Avize, Aÿ and Verzy—and saw tirage under cork. Offering up aromas of lemon oil, dried white flowers, walnuts and fresh bread, it's full-bodied, vinous and incisive, with a pillowy mousse, racy acids and a long, mineral finish."
Other Wines by this Producer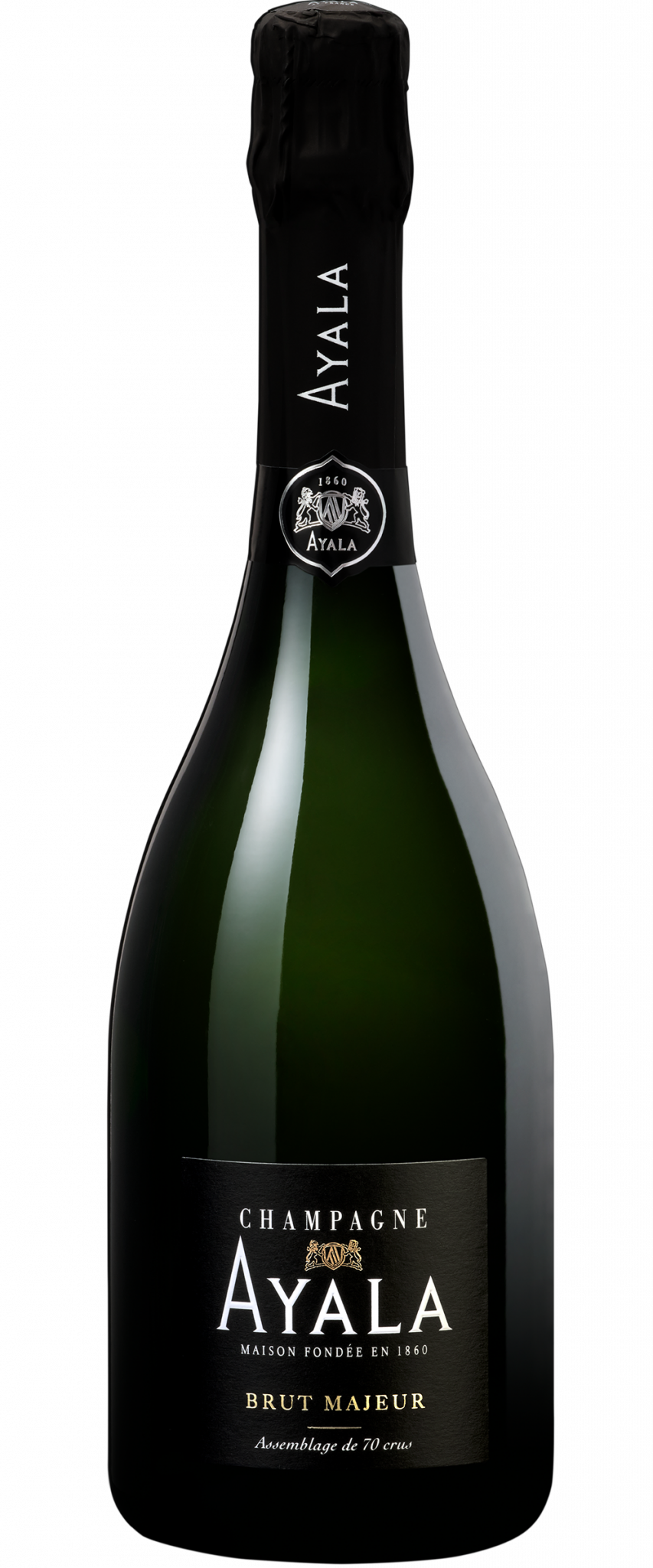 Champagne, France
Brut Majeur is the epitome of a non-vintage brut from a great, historic House and is the finest ambassador for the House's freshness and elegance. A blend of the finest Chardonnay, Pinot Noir and Pinot Meunier grapes,
coupled with extended ageing in Ayala's cellars and a low dosage make this wine suitable for any occasion.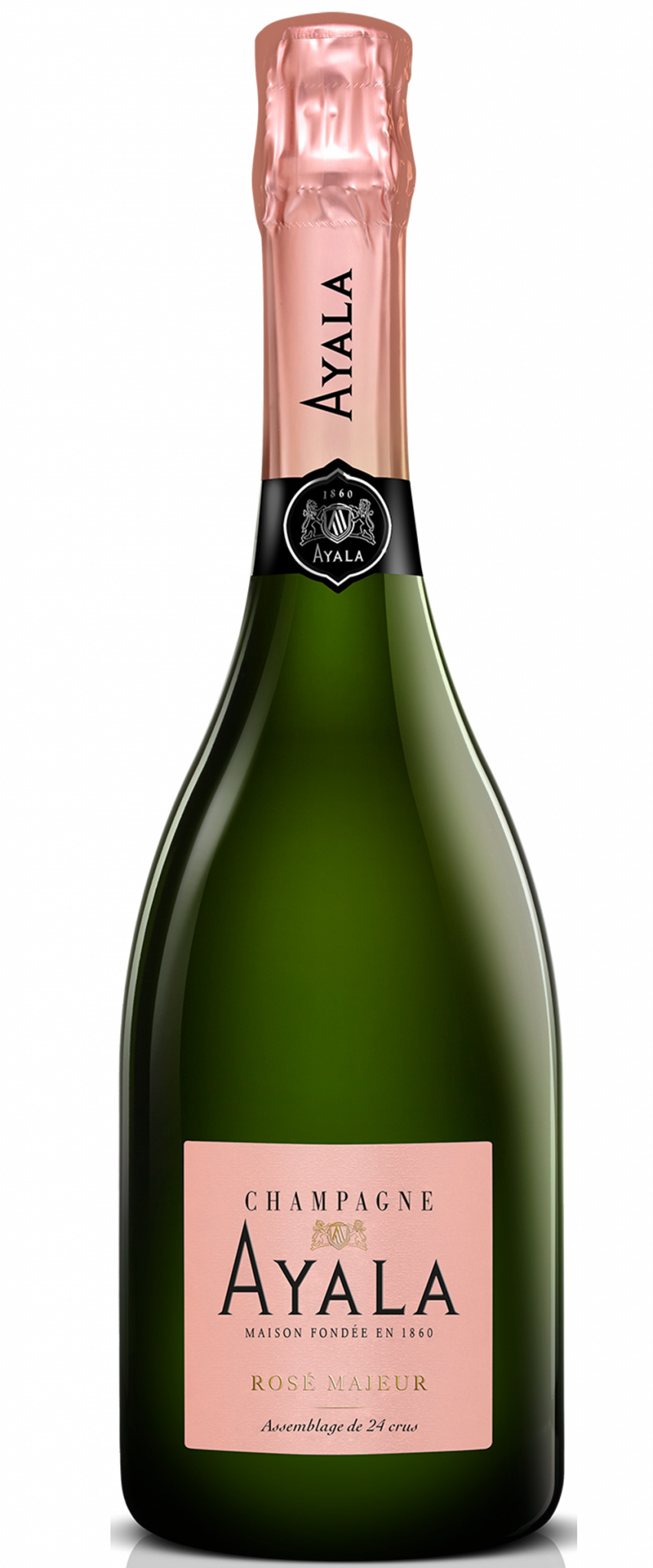 Champagne, France
Rosé Majeur is the perfect embodiment of the originality and finesse of the House's wines. Made predominantly from Chardonnay it is crafted with the addition of a small proportion of Pinot Noir from the best crus of the Montagne de Reims. A low dosage enables it to express the House style, both feminine and generous, with great elegance.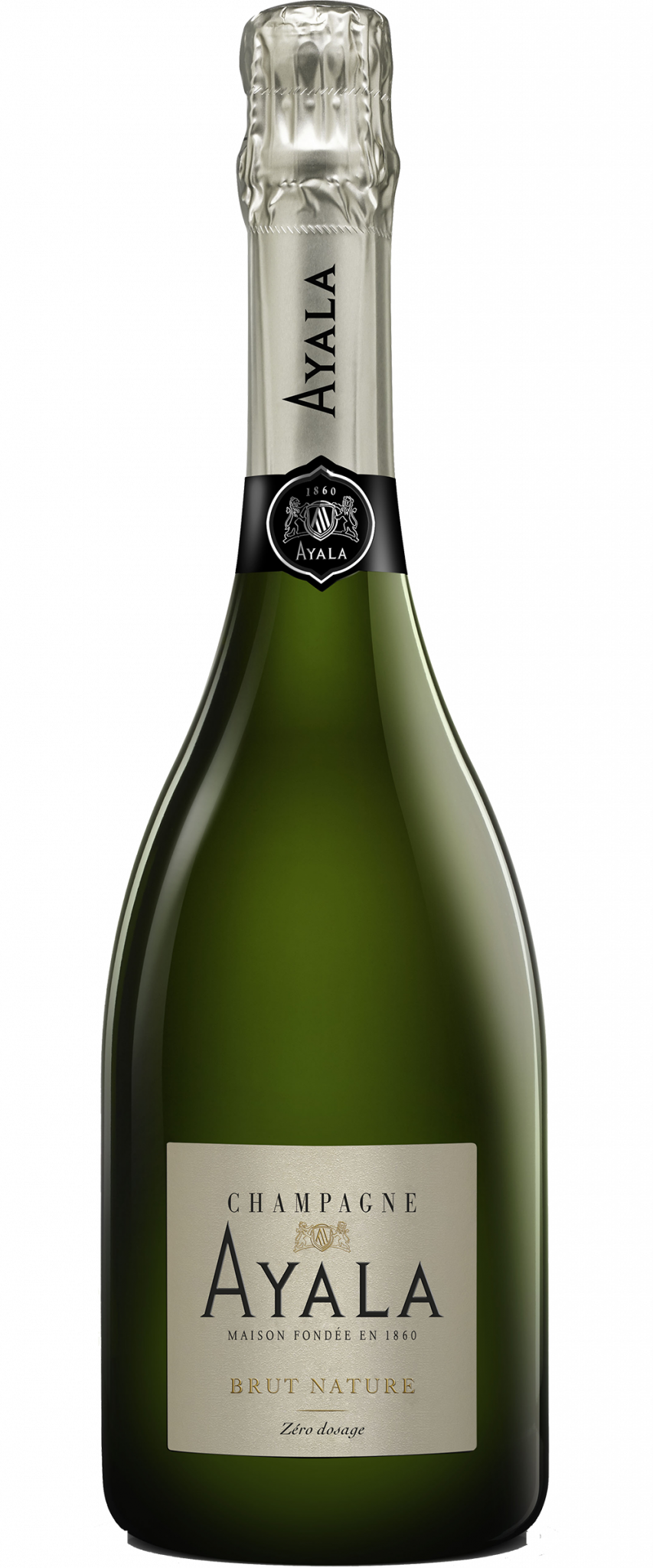 Champagne, France
Brut Nature, cellar-aged for almost 4 years, demonstrates to perfection the high quality of grapes used by the House to craft its wines, and its remarkable expertise in vinification. Being non-dosage, its purity and precision make it an ideal partner for seafood, in particular raw fish and shellfish, or oysters.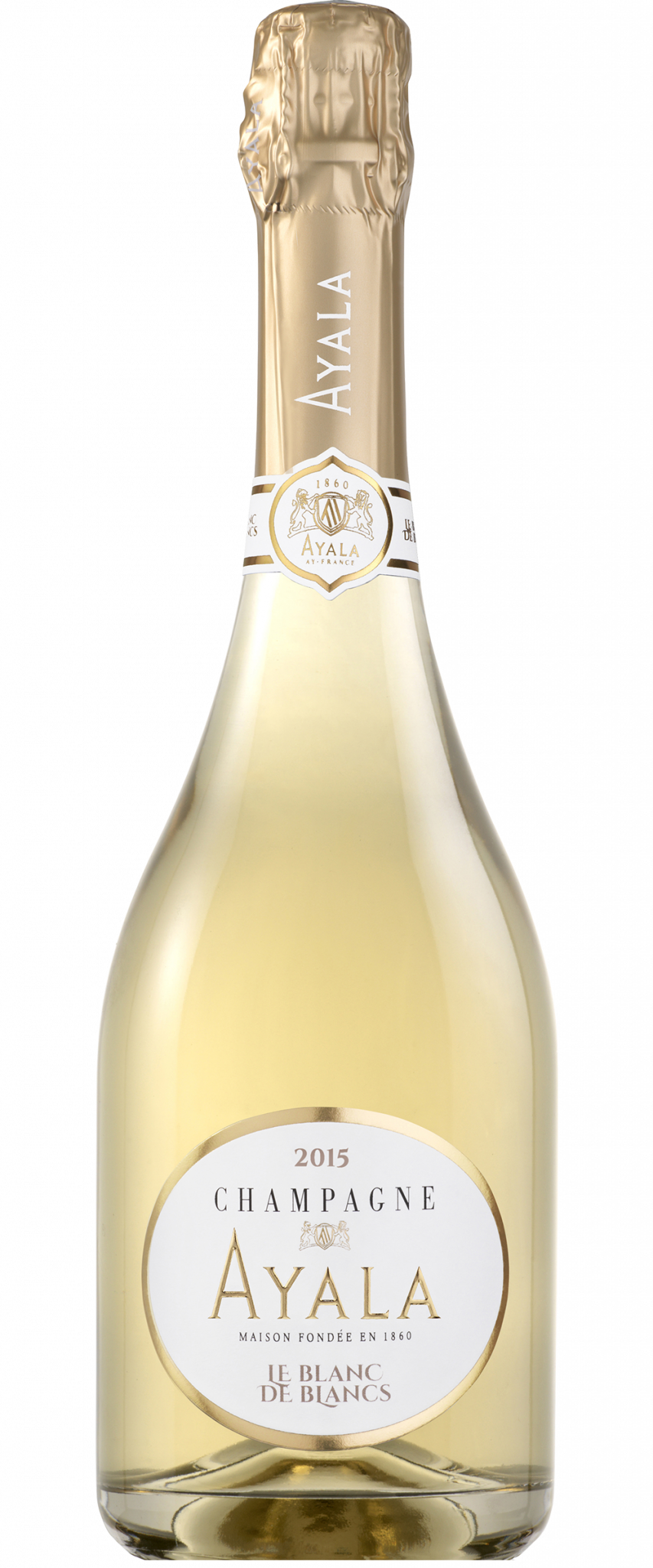 Champagne, France
Ayala's Blanc de Blancs is 100% Chardonnay, produced in small quantities in exceptional years only and fully expresses the superb caliber of great Chardonnay from the best crus of the Côte des Blancs. After 6 years of aging in Ayala's cellars, remarkable minerality and low dosage make this an outstanding wine that can accompany a variety of flavorful dishes, including poultry and fish, or be served on its own to celebrate a special occasion.

Champagne, France
A treasure in the portfolio, La Perle is produced only in exceptional years, according to practices that have remained faithful to the Champagne tradition. Composed of a majority of Chardonnay, this wine captures the essence of the Champagne terroir, in the purest respect of the style of the House.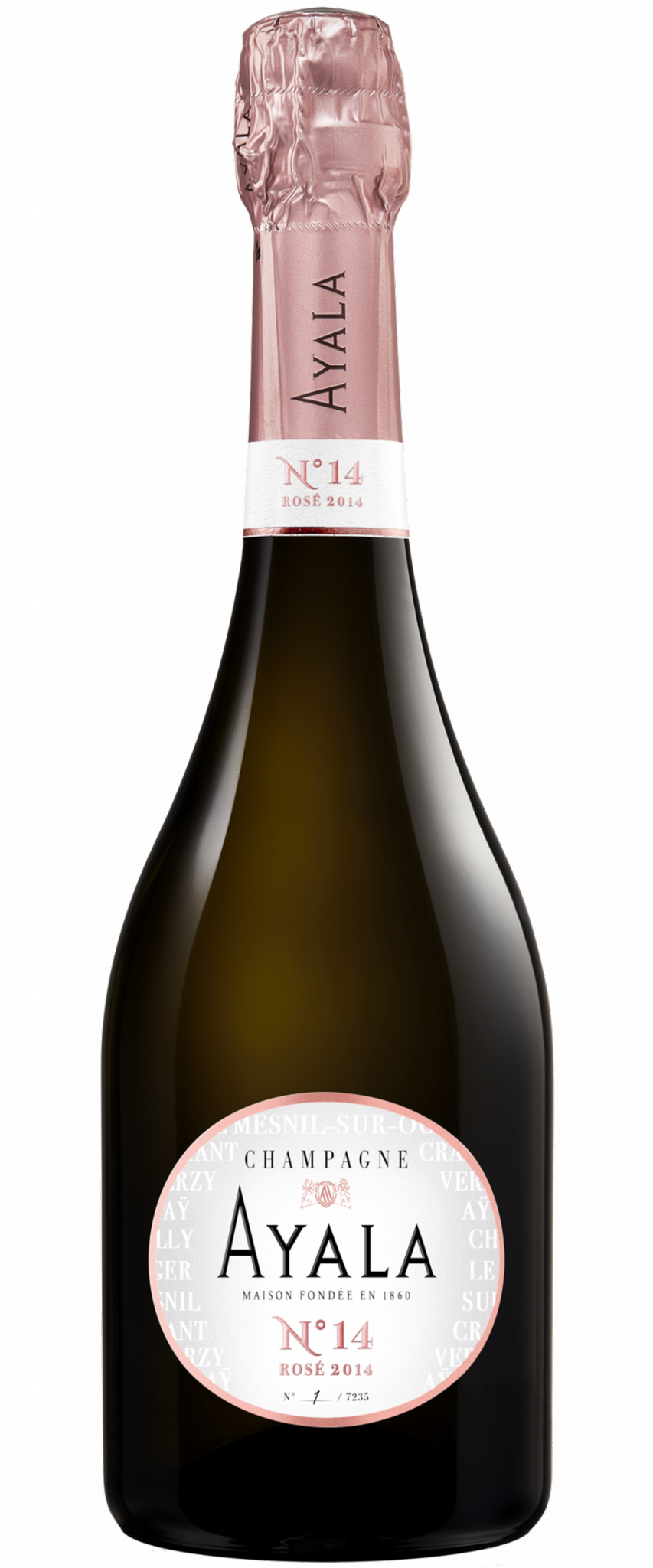 Champagne, France
N° 14 is the third opus from the "COLLECTION AYALA," a set of cuvees produced in limited quantities, unveiled only as they approach their peak level of drinkability. This ephemeral cuvee is 60% Chardonnay and 40% Pinot Noir — including Grand Cru Aÿ red wine.