Brittan Vineyards
Estate Syrah 2016
McMinville
Winemaker Robert Brittan developed a love for Rhône varieties during his first visit to the Northern Rhône Valley in the early 1980's. Captivated by the cool climate Syrahs from Cornas and Côte-Rôtie and intrigued by the cool, windy climate in McMinnville, Robert was encouraged to explore how Syrah would express itself on his rugged, exposed hillside.
Vineyard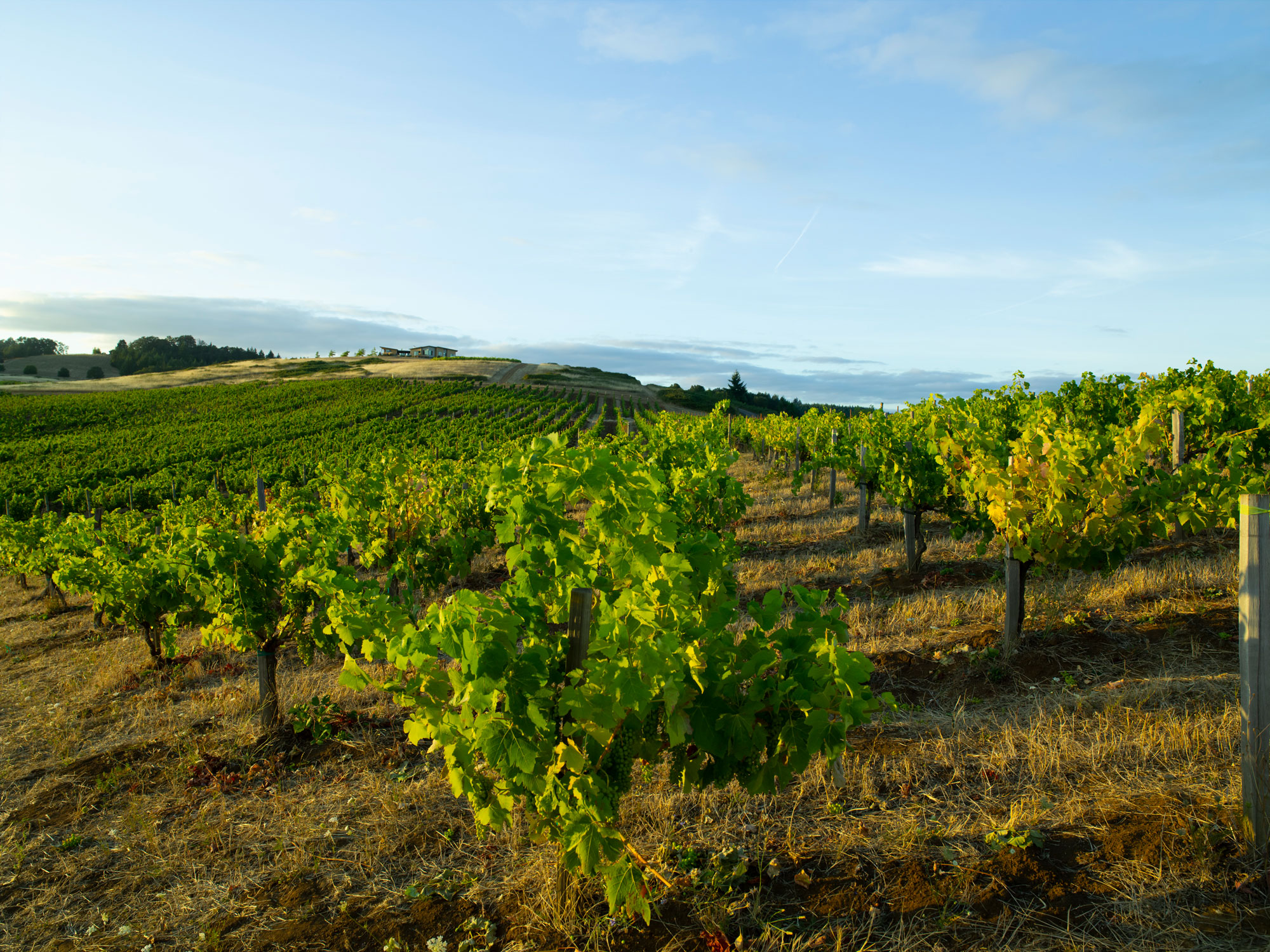 The Brittan Estate Vineyard lies just 12 miles southwest of McMinnville, tucked into the foothills of the Coast Range. The original 18 acres were planted in 2001, but due to the challenging nature of this site and limited topsoil, only eight acres survived. Since 2004 when Robert and Ellen purchased the vineyard, it has been an ongoing rehabilitation project, including the replanting of the Pinot Meunier blocks to Syrah in 2005. There are now two and a half acres of Syrah on site.
Winemaking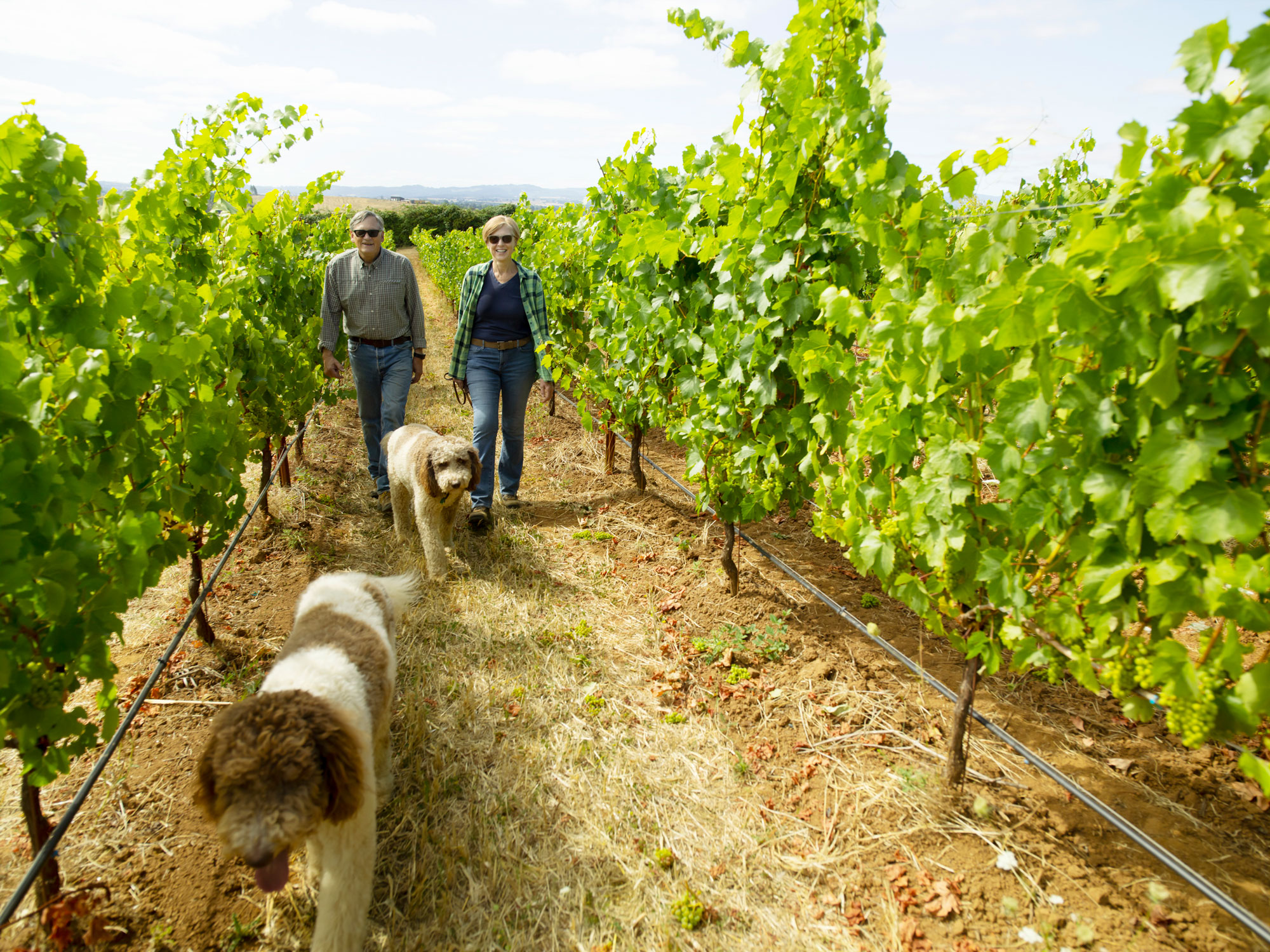 The aim at Brittan Vineyards is to remove the hand of the winemaker during wine production. With this, minimal fuss and movement are trademarks of Robert's style, producing wines of varietal complexity and nuance. After whole cluster pressing, the must ferments in barrel. Elevage occurs over 15 months in 18% new French oak.
Vintage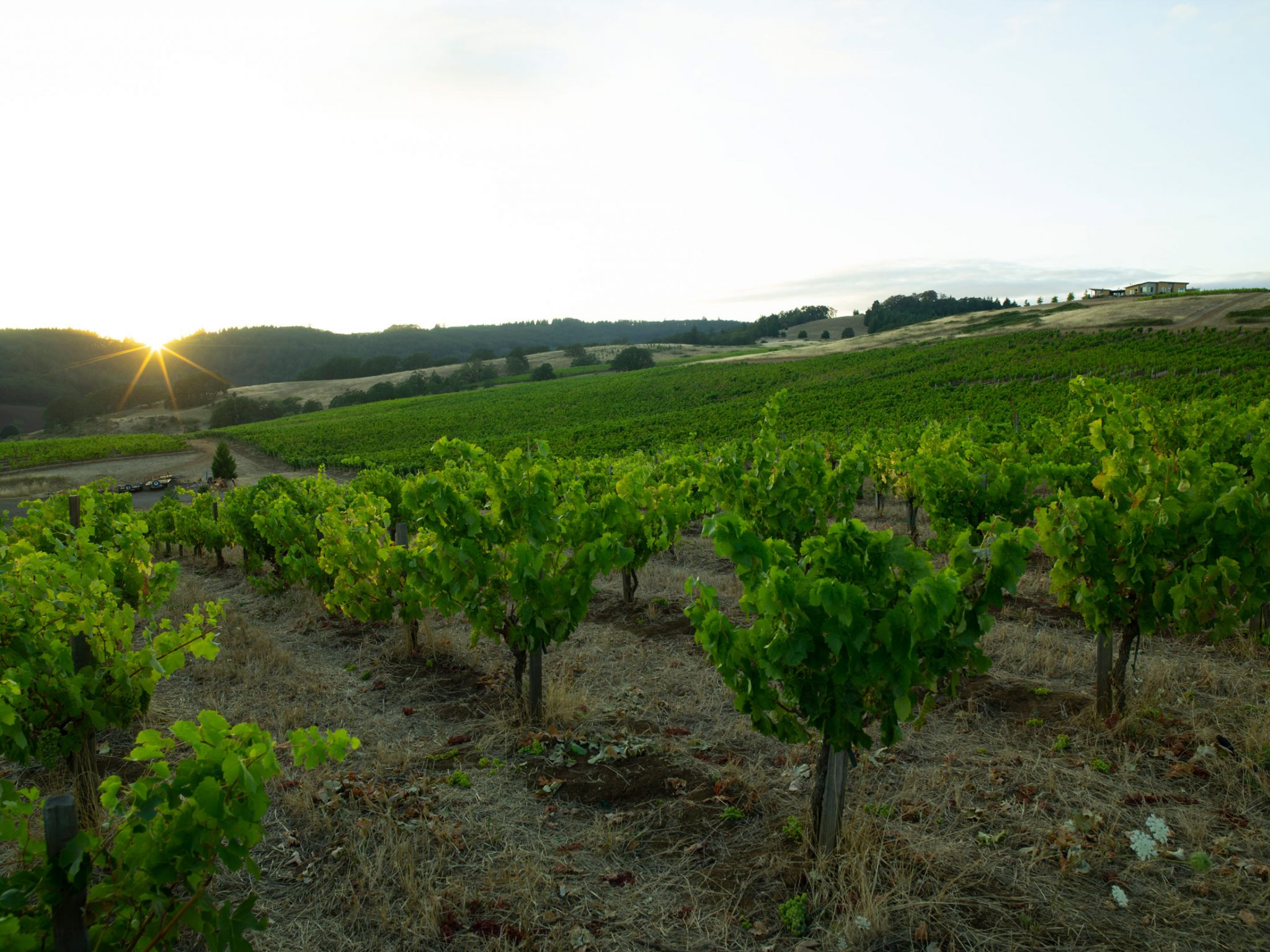 2016 was the third vintage in a row in the Willamette Valley where flowering started earlier than normal, and the weather remained warm throughout the growing season. After a warm summer, the last ten days of the growing season gave us beautiful days in the low 70's, making for an easy and unhurried harvest. The grapes exhibited ripe flavors, but with more restraint and elegance as we get better and better at handling warmer growing conditions.
Tasting Note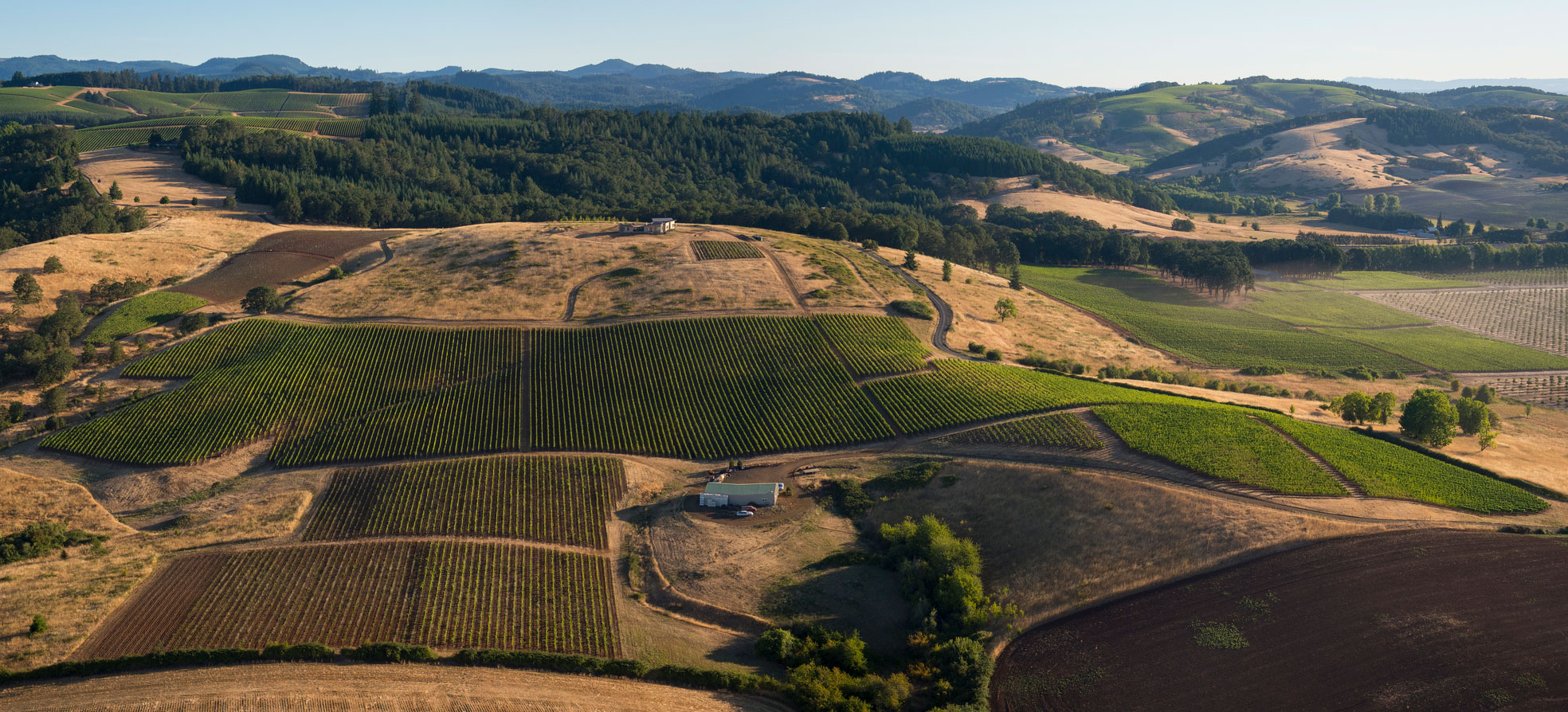 Cool climate Syrah is one of Robert's passions and our 2016 vintage shows why. Ripe blue and black fruits, plum, cherry cordial, and a hint of vanilla mingle with smoked meat, violet petals, mint and clove. Impressively warm and rich on the nose, the palate turns toward Syrah's cool climate qualities: nervy and taut with grippy tannins well supported by a backbone of bright acid.
Farming
Practicing Organic
Suggested Retail Price
$50

Paul Gregutt - April 15, 2022 Low-alcohol Syrah may have found its Oregon home. At least at this estate it can be ripened at modest sugar levels and still have complex and intriguing flavors. It's a savory style, firm and compact, with cranberry and pomegranate fruits along with ample acidity. Winemaker Robert Brittan believes it has the structure to age for decades, and he just may be right.

Patrick J Comiskey - April 15, 2022 Robert Brittan honed his talent with petite sirah and Rhône inspired blends at Stags' Leap Winery in Napa. Now working with syrah in Willamette, his McMinnville bottling bears an exotic mulled-wine note in scents of carob, cassis and cardamom; its fruit is like tart cherry cobbler.
Other Wines by this Producer

McMinville
The Gestalt Block, a two-acre parcel planted primarily to Pinot noir selection 115, occupies the southwest flank of our hillside. The vines here are planted in shallow topsoil underpinned by a young, dense layer of intrusion basalt, and yield less than one ton of fruit per acre. The small, thick-skinned berries (a product of the Van Duzer winds) produce wines with a dark fruit core and pronounced phenolic intensity that showcase the essence of the vintage.

McMinville
The three-acre, east facing Cygnus Block was planted in 2008 to the low-yielding Swan Selection of Pinot noir (the only single-selection block on the property). Unlike the rest of the vineyard, rows here are planted in an east/west orientation giving the block a different exposure to the sun and reducing the influence of the Van Duzer winds, which are channeled through the rows instead of across them. This block's unique aspect, orientation, and selection create fresh, balanced, seamless wines brimming with red fruits.

McMinville
Winemaker Robert Brittan, a wine industry veteran with the experience of over 45 harvests, has always had a passion for Pinot noir; a love affair that began in the 1980's when he made several vintages under his Britt Hill label with fruit from Carneros. In 2004, Robert decided to leave Stags' Leap Winery in Napa and start a Pinot noir project in the cool climate of the northern Willamette Valley.

McMinville
Robert Brittan developed a love for Chardonnay during his tenure as the first winemaker at Far Niente Winery in the early 1980's, a passion that continued to grow during his 16 years at Stags' Leap Winery. In 2004, Robert decided to leave California and start a vineyard project in the cool climate of the northern Willamette Valley, the home of the finest New World Chardonnay grown today.