Brittan Vineyards
Willamette Valley
On a cool, windy hill in McMinville, Robert Brittan explores the exchange between fruit, land and climate in a truly unique way. An estate winery with no shareholders or co-owners, Robert is able to manage every aspect of his process with full intention. This ability to purposefully craft his wines came after years appeasing owners and critics at some of California's biggest wineries, a routine that built his name but left him wanting more. After lengthy and careful consideration, Robert moved north to the Willamette in 2004 and purchased the rounded, south facing hill from which Brittan Vineyards is sourced. Here there is no pressure to scrutinize profits, expand beyond their comfort or work against any core philosophies. The results are wines that truly express the relation between this place and this person, and that serve as benchmarks for the McMinville AVA.
Robert directs the vineyard management with a clear-headed wisdom that only comes from time and experience. Within their vineyards, each vine is considered for its overall life, with the high level of fruit following from this care for structural integrity. Chemicals are never used, a founding principle of the estate, and new plantings are considered for their ability to thrive in each micro-climate instead of what would best sell on the market. From this, blocks of Rhone Varietals thrive amidst Pinot Noir and Chardonnay. Additionally, the full 128 acre estate constitutes much more than raw vineyard land, with forests, apiaries and wildlife refuges contributing to the biodiversity of the site.
The wine making is minimal, simple, and unfussy, with the foremost goal being to let each varietal express itself. All wines are whole cluster pressed, allowing the phenolic ripeness so carefully fostered in the vineyard to permeate the wines. After barrel fermentation, malolactic occurs in a mix of old and new barrels. Oak here is used gently and for the effect of texture over flavor, with new oak never constituting more than a third of each blend. Oxygen interaction is greatly limited, in pressing and storage, to permit greater aging potential. Lees are never stirred, both as a stylistic choice (Robert dislikes the mouthfeel) and to reduce oxygen exposure. The resulting wines share the thread of their maker: vibrant, dense and complex, built for serious wine drinkers without ever feeling unapproachable, and most importantly true to their respective varietals.
Brittan Vineyards is the truest expression of McMinville AVA, with the steadfast hand of Robert Brittan crafting vintage after vintage of successful, age worthy wines.

McMinville
Winemaker Robert Brittan developed a love for Rhône varieties during his first visit to the Northern Rhône Valley in the early 1980's. Captivated by the cool climate Syrahs from Cornas and Côte-Rôtie and intrigued by the cool, windy climate in McMinnville, Robert was encouraged to explore how Syrah would express itself on his rugged, exposed hillside.

McMinville
The Gestalt Block, a two-acre parcel planted primarily to Pinot noir selection 115, occupies the southwest flank of our hillside. The vines here are planted in shallow topsoil underpinned by a young, dense layer of intrusion basalt, and yield less than one ton of fruit per acre. The small, thick-skinned berries (a product of the Van Duzer winds) produce wines with a dark fruit core and pronounced phenolic intensity that showcase the essence of the vintage.

McMinville
The three-acre, east facing Cygnus Block was planted in 2008 to the low-yielding Swan Selection of Pinot noir (the only single-selection block on the property). Unlike the rest of the vineyard, rows here are planted in an east/west orientation giving the block a different exposure to the sun and reducing the influence of the Van Duzer winds, which are channeled through the rows instead of across them. This block's unique aspect, orientation, and selection create fresh, balanced, seamless wines brimming with red fruits.

McMinville
Winemaker Robert Brittan, a wine industry veteran with the experience of over 45 harvests, has always had a passion for Pinot noir; a love affair that began in the 1980's when he made several vintages under his Britt Hill label with fruit from Carneros. In 2004, Robert decided to leave Stags' Leap Winery in Napa and start a Pinot noir project in the cool climate of the northern Willamette Valley.

McMinville
Robert Brittan developed a love for Chardonnay during his tenure as the first winemaker at Far Niente Winery in the early 1980's, a passion that continued to grow during his 16 years at Stags' Leap Winery. In 2004, Robert decided to leave California and start a vineyard project in the cool climate of the northern Willamette Valley, the home of the finest New World Chardonnay grown today.
View all Wines
People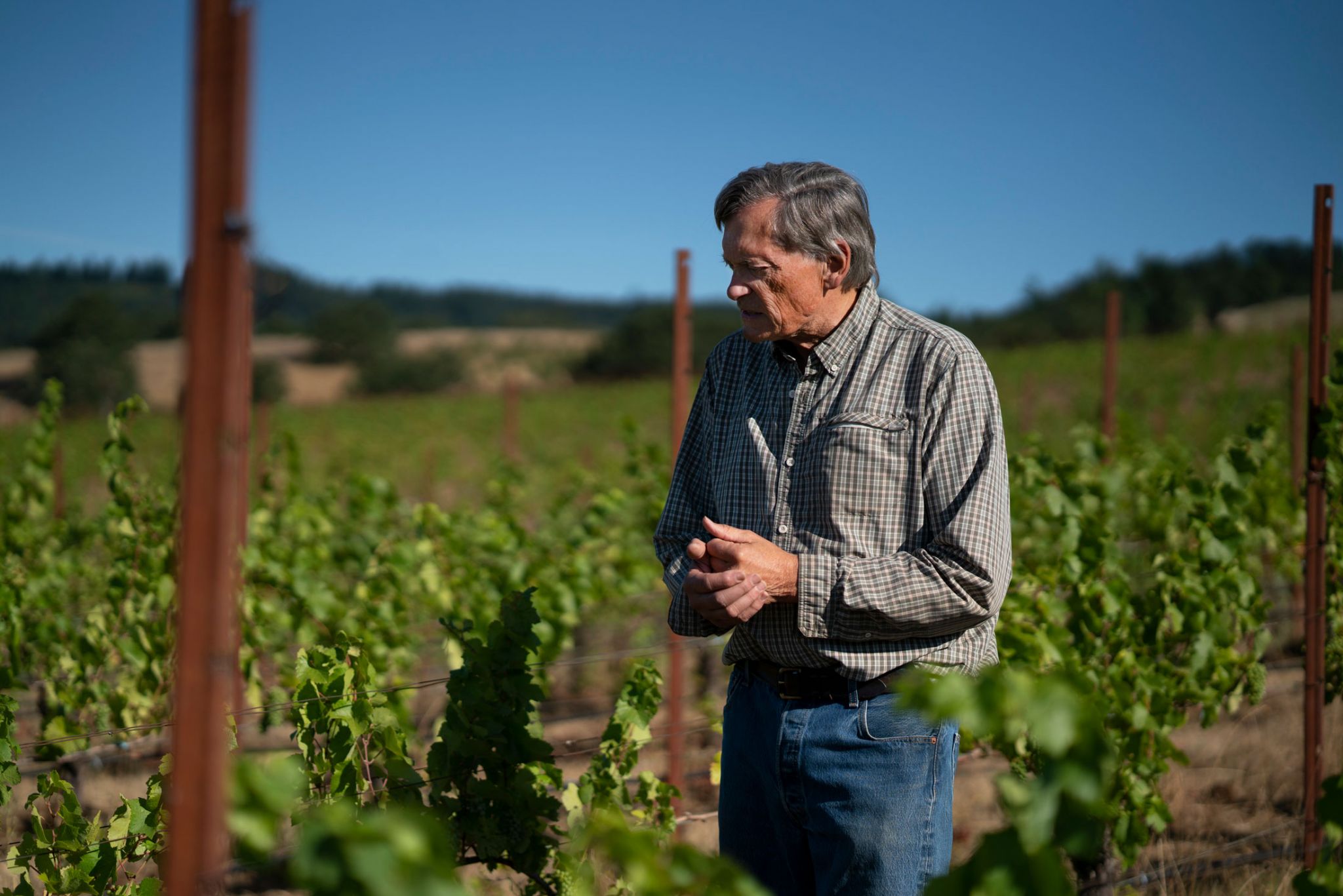 Robert Brittan
After years working in some of Napa Valley's most prestigious wineries (including Far Niente, Saint Andrews and Stag's Leap), Robert broke off on his own to explore the unique climates and terroirs of the Willamette Valley. In 2004, he purchased a 128 acre estate in the McMinnville AVA and brought a renewed sense of place to the area, practicing organically (though deliberately choosing not to certify) and allowing the grape quality to lead the way in his winemaking.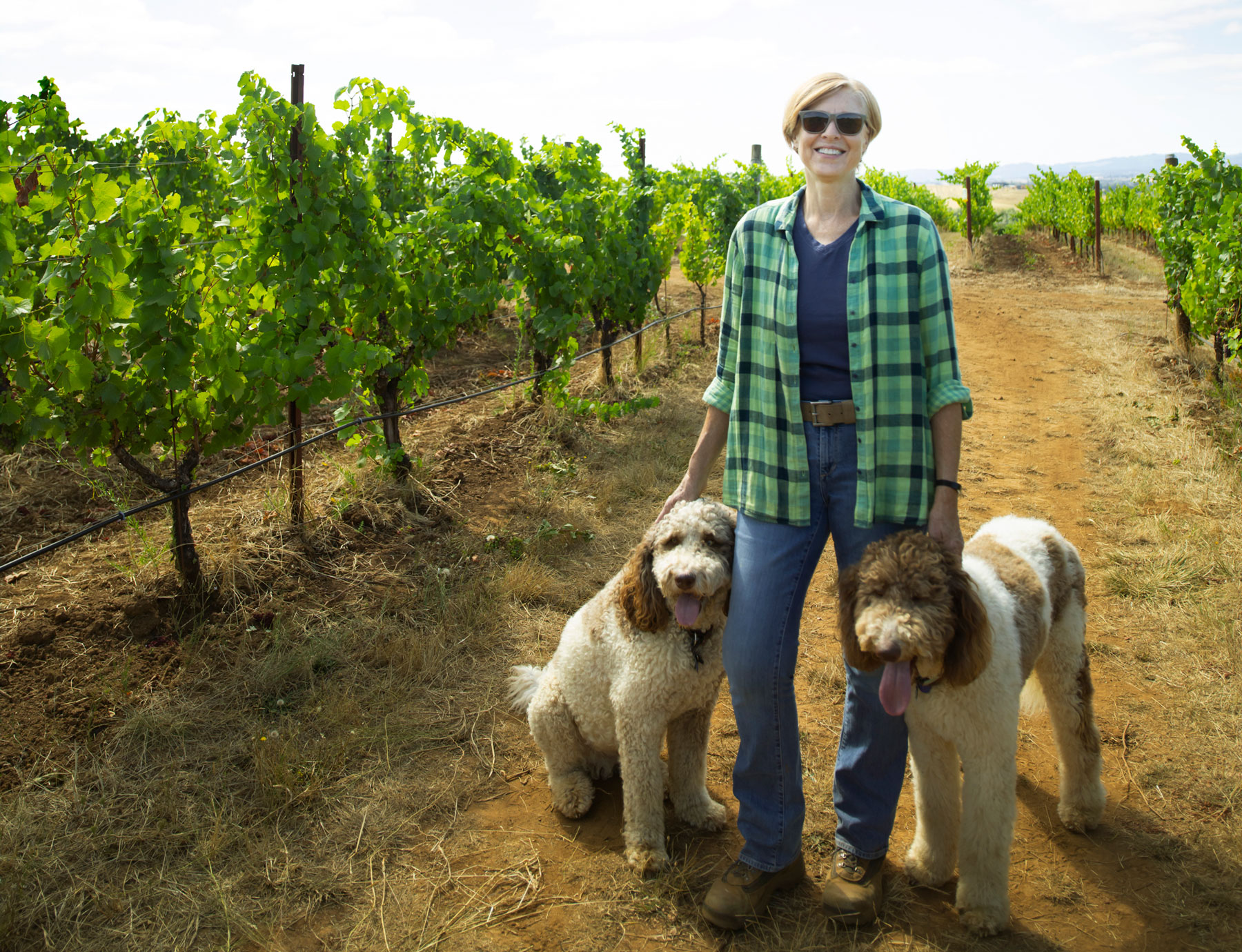 Ellen Brittan
Ellen manages the business side of Brittan Vineyards without sacrificing any of the care for quality that has established the winery as a leader for the region. She brings previous experience in the financial sector into this role, finding the rolling hills of the Willamette a more inspiring environment than the bustle of an office.