The wines of Atzei are a tribute to what makes Sardinia such a distinctive place. Celebrating the rich winemaking history of the island, only indigenous grapes are used from a network of boutique growers in the western region of Oristano. The style is traditional while observing modern taste palates, resulting in wines with both unique character and immense pleasure.
Sardinia, and Ortistano in particular, is one of the oldest winegrowing regions in the world and an inspiration for the Atzei project. The relative isolation of this area naturally provides a clean environment that encourages minimal vineyard treatments and interventions. The soils are a variety of volcanic and sand, providing a refreshingly mineral backbone to each wine along with an almost unexpected level of concentration and clarity.
Sourcing is key at Atzei, with a wide collection of vine growers from around the area each contributing to the winery. Atzei purchases fruit on quality over quantity, pushing their network of small growers to respectfully manage their land and to only harvest well grown grapes. This philosophy allows these small growers, who perhaps don't have the means to make and distribute their own wines or who would be shortchanged by larger coops, to make a fairer wage off their land and work. The largest single holding of any producer contributing to the wines is 3ha, demonstrating the dedication and knowledge each grower takes for their piece of land. When everything is taken together, these varied plots of intelligently managed vineyards produce a clear style of the area, with uncomplicated winemaking allowing the fruit to shine.
A deeper connection to the culture of Sardinia is reinforced in the Saragat line, featuring a Vermentino, Cannonau, and Monica. Saragat is the name of a folk style of looming unique to Sardinia that features vivid colors and creative patterns. These patterns are prominently featured on local dresses and tapestries, and for this line of wines is represented on the front label by a woman wearing a traditional Saragat dress.
Atzei epitomizes the spirit and culture of Sardinia through their thoughtfully crafted wines.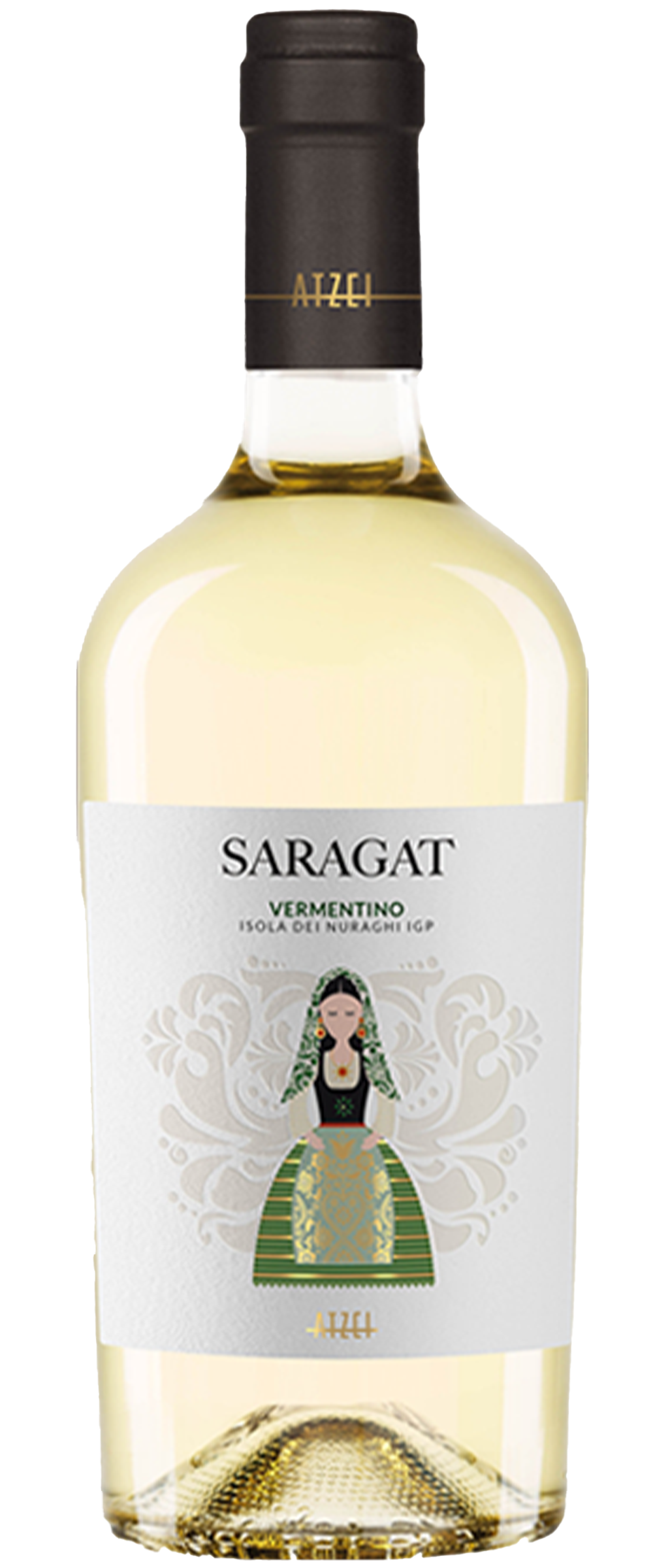 Isola dei Nuraghi IGP
Vermentino is synonymous with Sardinian wine, and Atzei's take on it shows how enjoyable the varietal can be. Blending coastal vineyards with higher elevation sites provides simultaneous refreshment and depth.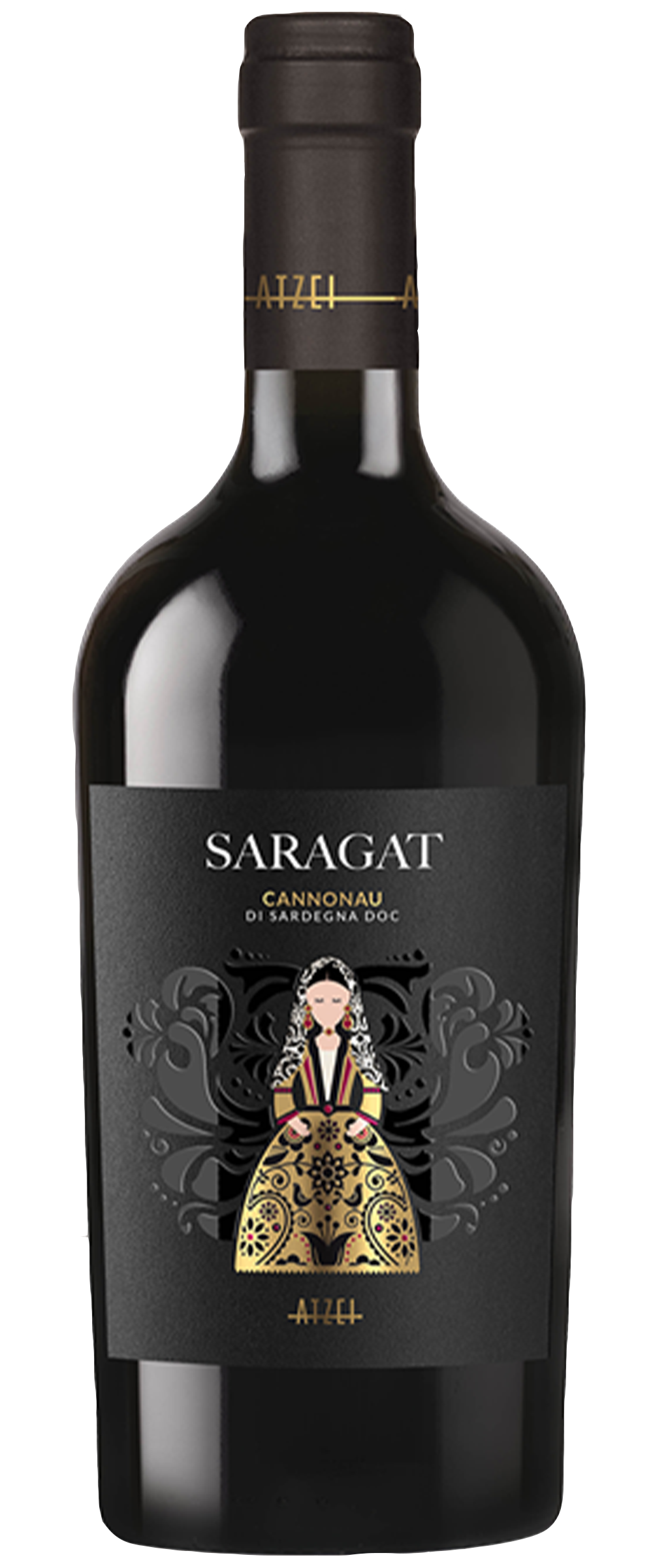 Cannonau di Sardegna DOC
50-60 year old vines compose the core of Atzei's Cannonau, lending a notable strength and concentration to the wine. The thoughtful winemaking rounds out the body and provides a surprisingly fresh take on this well respected variety.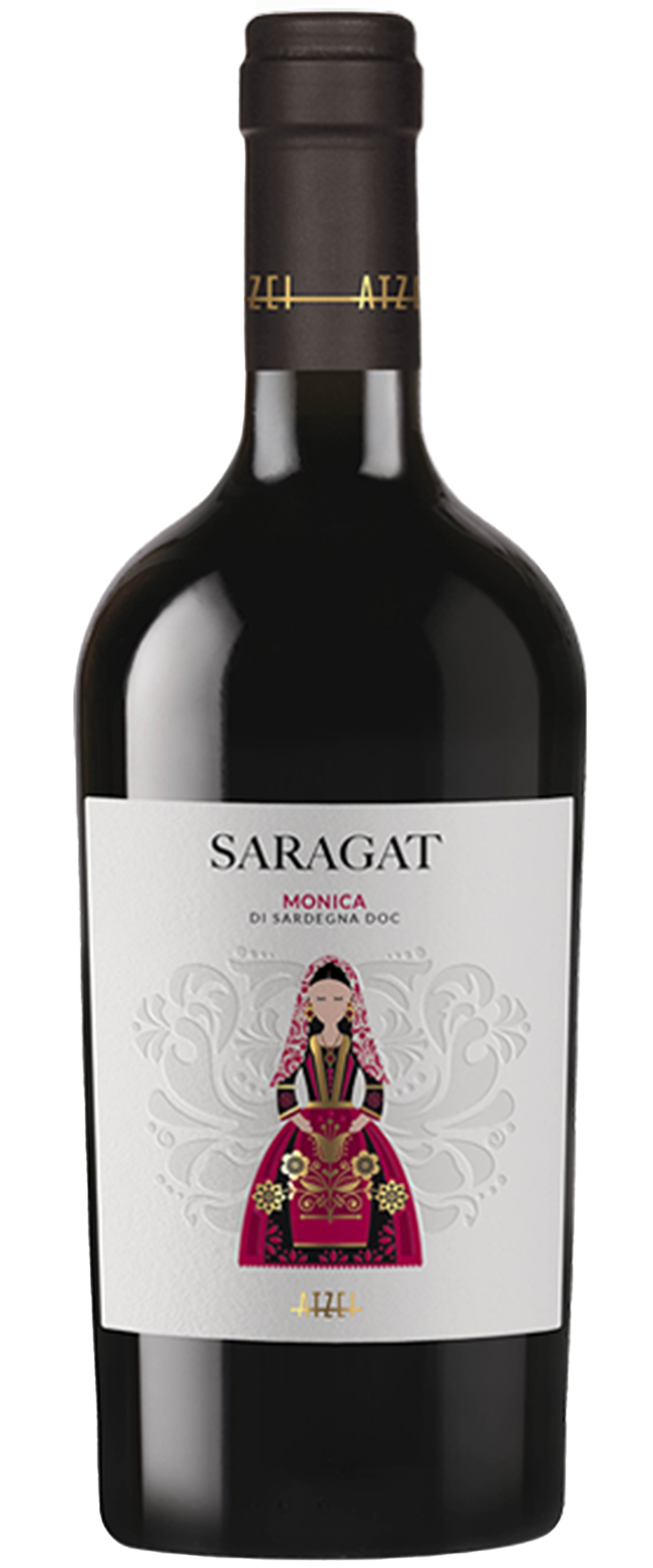 Monica di Sardegna DOC
While generally not vinified as a mono-varietal, Atzei found their sources of Monica to be exemplary on their own. One of Sardinia's most widely planted varietals, the style is refreshing and uplifting, with a brief period in small format oak providing an extra layer of body and complexity.
View all Wines
People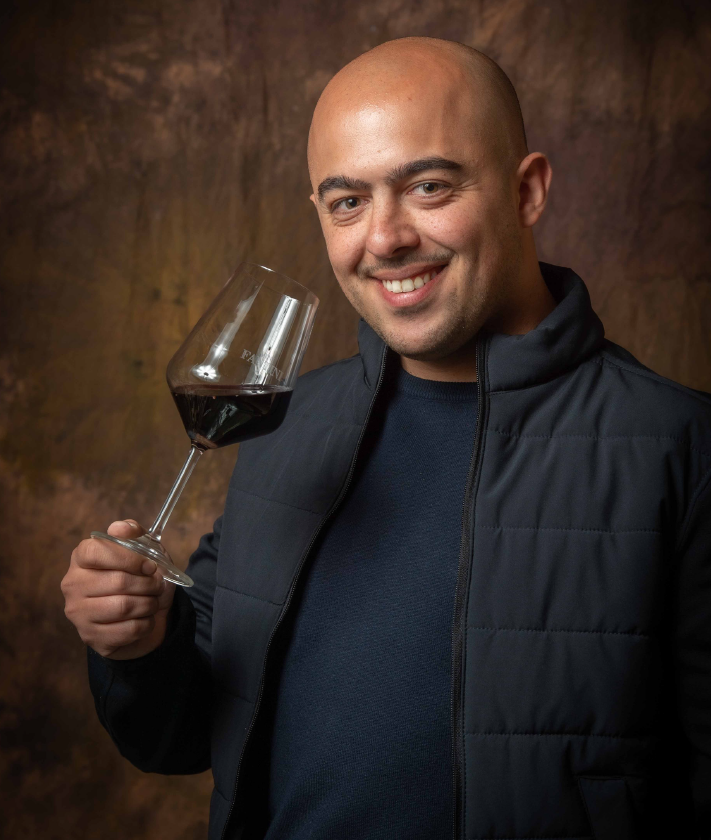 Gabriele Puligheddu
Born and raised in Sardinia, Gabriele has long been entrenched in the culture and history of his native land. Gabriele brings formal agricultural education and international experience to the coop of Atzei, with time spent in Napa Valley, New Zealand, and other regions of Italy. In 2020 he decided to return to his homeland to become the head winemaker for Atzei, confidently guiding the style of the wines from inception.