The Rebel Chick recommended Dog Point Sauvignon Blanc 2020 as a great wine to enjoy with festive celebrations on "National Wine and Cheese Day," which takes place on July 25.
The writer describes Dog Point's signature Sauvignon Blanc as pure and citrus-driven. She continues and says it has "subtle tones of pear and white peach, the palate bursts with fresh grapefruit and Meyer lemons for juicy flavor and refreshing acidity." We definitely agree with her suggestion to enjoy Dog Point alongside a dozen oysters, and to purchase a full case because "this wine can be comfortably cellared for five years or more."
Read the full story HERE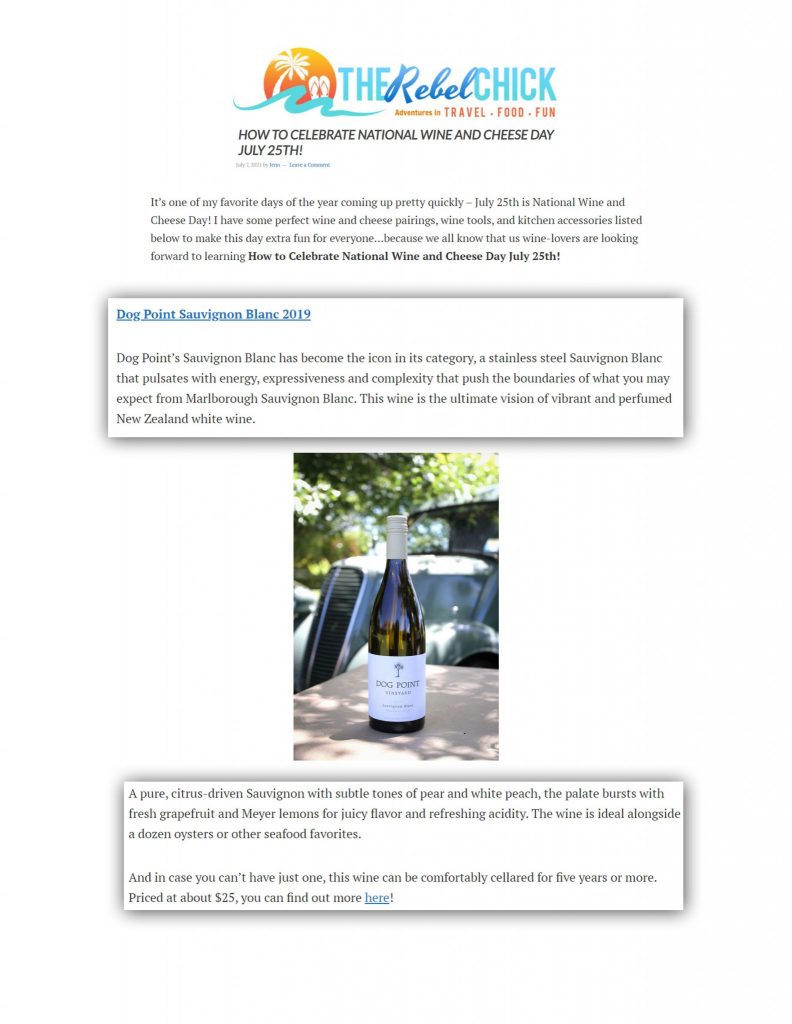 Dog Point Vineyard

Marlborough

Dog Point's Sauvignon Blanc has become the icon in its category, a stainless steel Sauvignon Blanc that pulsates with energy, expressiveness and complexity that push the boundaries of what you may expect from Marlborough Sauvignon Blanc. 
Marlborough, New Zealand

Almost since its inception, Dog Point  has been recognized as among the very top (arguably the very top) wine producers in New Zealand.  Their two very different Sauvignon Blancs, their Pinot Noir, and their Chardonnay are all wines of astounding quality and complexity not just in the context of New Zealand wines, but globally.