Many wine and beverage brands launched campaigns or products in support of LGBTQ+ Pride month in June. Wine Enthusiast published an article that shines a light on LGBTQ+ wine professionals that are committed to creating a more inclusive industry from different segments of the wine world, including Gary Farrell Winemaker Theresa Heredia.
The piece notes that Heredia has long offered support to programs within the LGBTQ+ community, both on her own and in conjunction with the winery. "One of the most notable effort has been their joint involvement with the Human Rights Campaign (HRC), one of America's leading LGBTQ+ civil rights organizations." Continuing, "while the winery has contributed wine and funds to HRC over the years, Heredia has conducted tasting and educational seminars, and has spoken at events held by the group."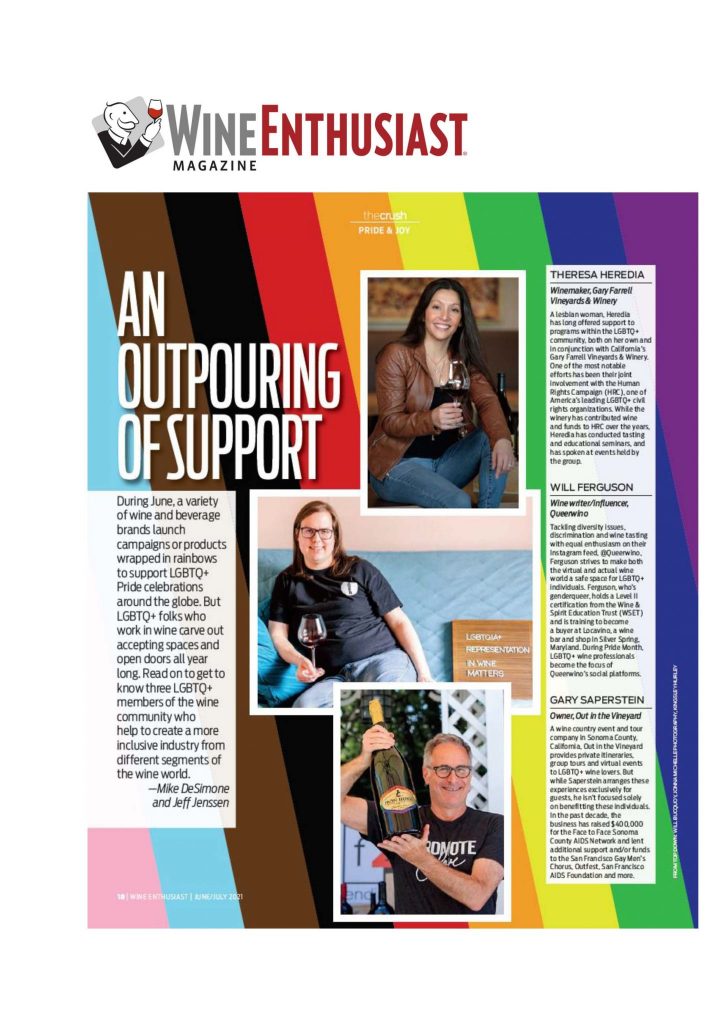 Russian River Valley, California

For over 37 years, Gary Farrell Winery has crafted small-lot artisan wines capturing balance and stylistic elegance from some of the finest vineyard sites in the Russian River Valley. In 1985, Winemaker Gary Farrell released his 55 cases of 1982 Rochioli-Allen Pinot Noir to widespread critical acclaim. Since that release, the team at Gary Farrell Winery has consistently focused on rigorous vineyard selection, outstanding grower relationships, and superior quality fruit. For the past 8 years, the current owners have been dedicated to enhancing Gary Farrell's legacy with a single-minded focus on quality.