Gary Farrell Winery
Russian River Valley, California
For over 40 years, Gary Farrell Winery has crafted small-lot artisan wines capturing balance and stylistic elegance from some of the finest vineyard sites in the Russian River Valley. In 1985, Winemaker Gary Farrell released his 55 cases of 1982 Rochioli-Allen Pinot Noir to widespread critical acclaim. Since that release, the team at Gary Farrell Winery has consistently focused on rigorous vineyard selection, outstanding grower relationships, and superior quality fruit. Since 2011, the current owners have been dedicated to enhancing Gary Farrell's legacy with a single-minded focus on quality.
Winemaker Theresa Heredia, a champion of cool climate pinot noir and chardonnay, joined the team in 2012. As the long-time winemaker at Joseph Phelps' Freestone Vineyards in the Sonoma Coast, Theresa is a highly respected specialist in small-lot, single-vineyard Chardonnay and Pinot Noir. Theresa has a keen appreciation for the acclaimed Gary Farrell Winery house style, which emphasizes elegance and balance. Her experience and passion for exploration, in the vineyards and winery, made her the ideal person to carry on this legacy, while bringing a spirit of innovation to the winemaking.

Russian River Valley, California
Named for its previous owners, the 100-acre Hallberg Vineyard is today owned and managed by wine industry veterans including vineyard manager Kirk Lokka. Nestled in the Green Valley sub-appellation, the site enjoys refreshing daytime breezes and cool nighttime temperatures. The strong marine influence means less severe daily temperature shifts so the vines never completely shut down, producing fruit with deep, dark color, great structure, silky tannins, darker fruit flavors and earthy characteristics. This blend is a composition of many of the best blocks on this cool, foggy vineyard site, which include clones 667, 777, 828, Pommard and a mysterious "suitcase" selection.

Russian River Valley, California
The Russian River Selection bottlings are quintessential Russian River Valley wines blended from some of the region's top vineyards, taking advantage of varied climates and unique site characteristics.  Undoubtedly showcasing a beautiful expression of the varietal and of the appellation's unique terroir, this Pinot Noir blend captures the richness, purity and elegance that are Gary Farrell Winery's trademarks.

Russian River Valley, California
The Russian River Selection bottlings are quintessential Russian River Valley wines blended from some of the winery's top vineyard sources. They are beautiful expressions of their varietal type and of the appellation's unique terroir, each blend capturing the richness, purity and elegance that are Gary Farrell Winery's trademarks. This layered and complex Chardonnay brings together fruit from several of our favorite Russian River Valley vineyard sites.

Russian River Valley, California
Pellegrini's Olivet Lane Vineyard was planted in 1975 to Wente selection on AXR rootstock. The vineyard sits on 65 acres of sloping bench land in the Santa Rosa Plain, in between the warmer Westside Road region and the cooler Green Valley,where warm summer days are moderated by cool breezes and chilly evening temperatures. The combination of low temperatures, regular fog intrusion and well drained loam, clay soils create an excellent environment for growing Chardonnay that develop cool-climate characteristics and impeccable acid at fairly low sugars.The wines from this vineyard simultaneously express power and finesse, and they do so with tremendous balance. 
View all Wines
More on Gary Farrell Winery
October 13, 2020 - Each year, the comprehensive media staff at Wine Enthusiast magazine nominates the most influential members of the alcohol beverage industry for the annual Wine Star Awards. We are honored to…

August 25, 2020 - Decanter highlights Gary Farrell Winery in their latest feature of their esteemed producer profile series. Writer Stacy Slinkard reports on the winery's legacy relationships with various growers through the Russian…

August 24, 2020 - In celebration of Pinot Noir Day, Pull That Cork published a story dedicated to Gary Farrell Winery Pinot Noir. Three of the estate's expressions of Pinot are highlighted, including the…
People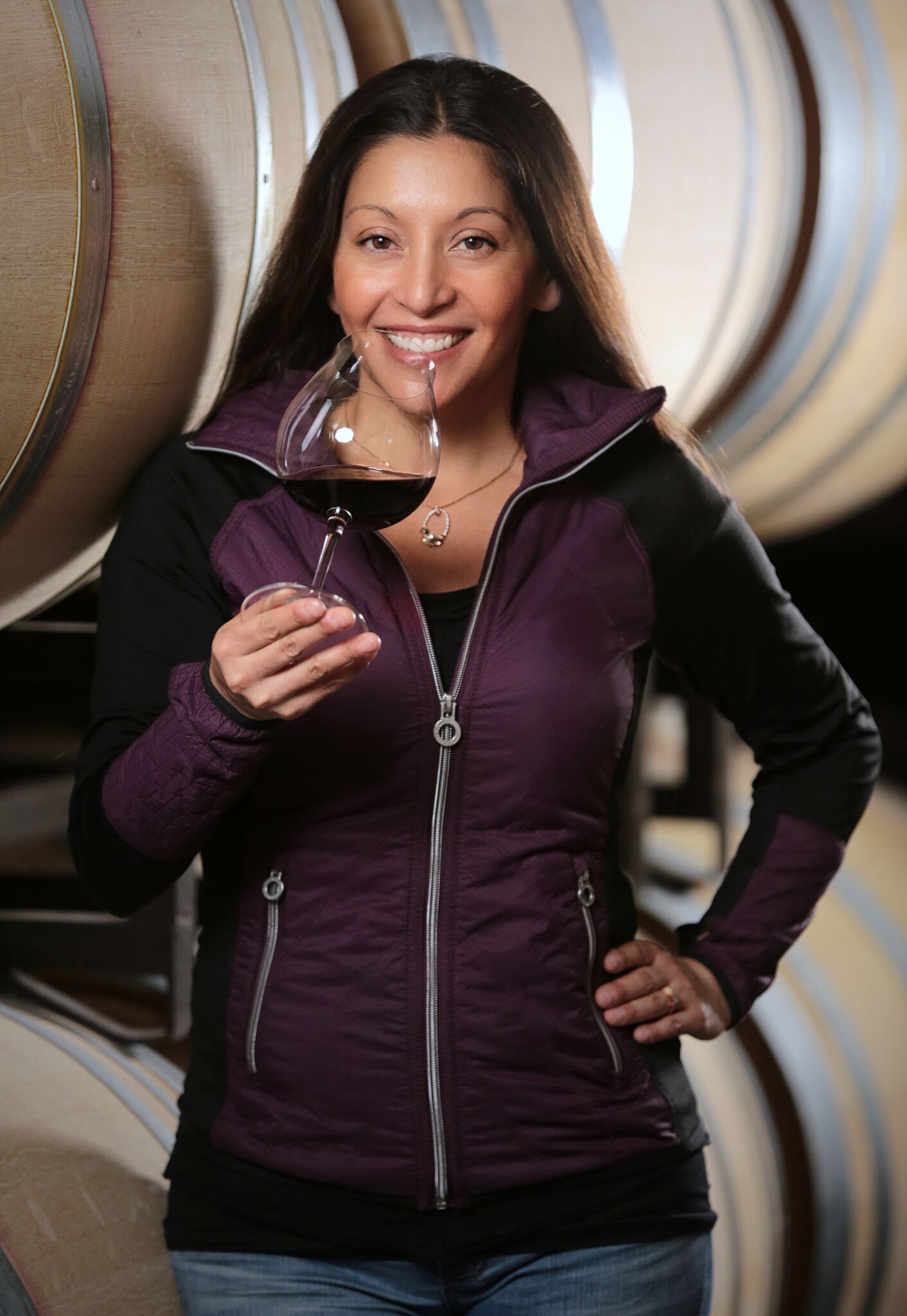 Theresa Heredia
Theresa Heredia brings extensive experience with cool-climate Pinot Noir and Chardonnay as well as small lot, single-vineyard wines, to her position as winemaker for Gary Farrell Winery. She specializes in Pinot Noir and Chardonnay from some of the top vineyard sites in the Russian River Valley and Sonoma Coast and is guiding the evolution of the Gary Farrell Winery house style while maintaining the signature elegance, balance and bright natural acidity.
"My approach to winemaking is very much about taking advantage of specific vineyard and fruit qualities," says Theresa. "I like to tailor the winemaking techniques specifically to each block of fruit that we receive separately. My job is to treat it as gently as possible so that we end up with a balanced wine."
Theresa joined Gary Farrell Winery in 2012 and was previously at Joseph Phelps' Freestone Vineyards on the Sonoma Coast, where her Pinot Noir and Chardonnay brought the winery significant critical acclaim. She made the first vintage of Freestone wines in 2002 when it was still an experimental project at Phelps, and she later moved to the Sonoma Coast to open the new Freestone winery in 2007. In early 2012 she was named "Winemaker to Watch" by the San Francisco Chronicle, reflecting her interest in wines that offer a pure expression of their vineyard site and her willingness to experiment with different winemaking techniques.
Theresa has a hands-on, Burgundian perspective with her winemaking, having worked in France at Domaine de Montille. She trained with renowned winemaker Craig Williams at Freestone and at Joseph Phelps Vineyards in the Napa Valley, after starting her career as an enologist for Saintsbury. Theresa was a Ph.D. candidate in chemistry with an emphasis on enology at U.C. Davis, before leaving to follow her calling as a hands-on winemaker. She has a bachelor's degree in biochemistry from Cal Poly, San Luis Obispo.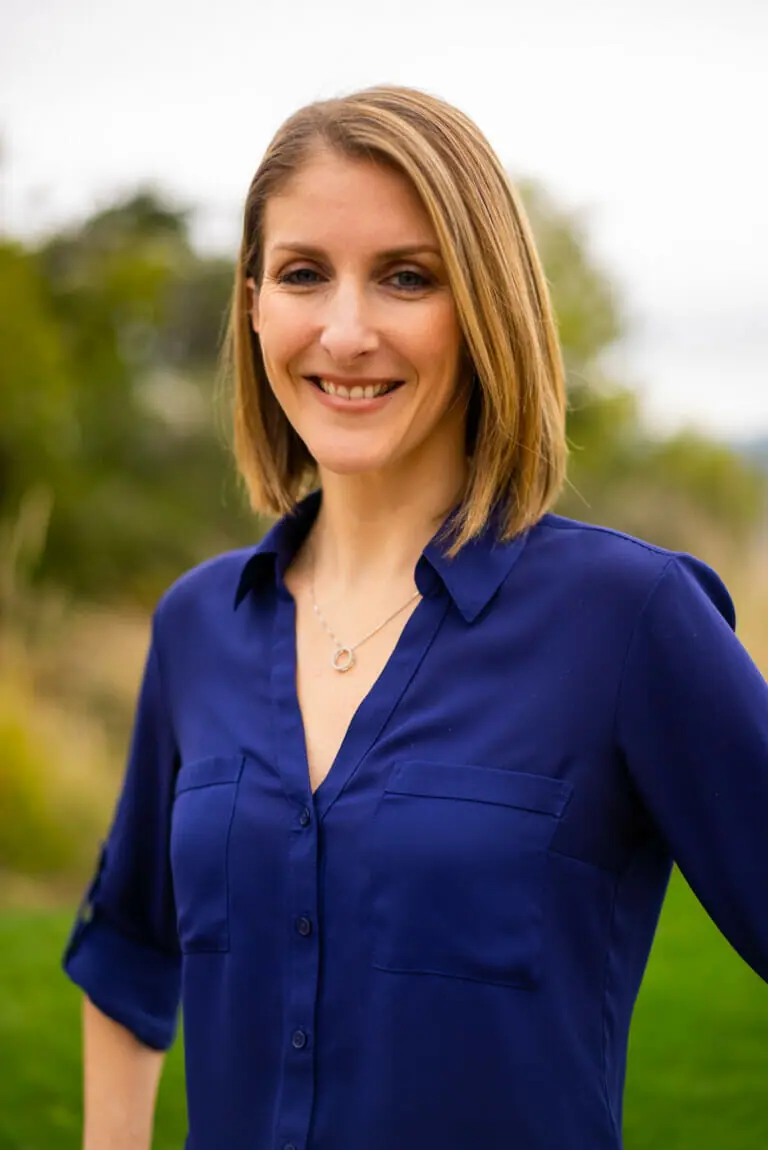 Stephanie Wycoff
General Manager Overseeing operations, brand sales and marketing, and direct-to-consumer programs at Gary Farrell Winery, Stephanie is an experienced winery executive with past management positions at Seghesio, Archery Summit and Anaba Wines. She has been deeply involved in the California wine business since the start of her career in the tasting rooms of several Sonoma estates. Stephanie has an MBA and bachelor's degree from Sonoma State University and has been a featured speaker for numerous industry conferences.
Maps