The Grape Minds podcast focused a recent episode on Thanksgiving wines, and recommended Chateau Montelena. The episode also featured dialogue with Winemaker Matt Crafton as they discussed Chateau Montelena's Riesling and Zinfandel wines for food pairings.
Listen to the full episode HERE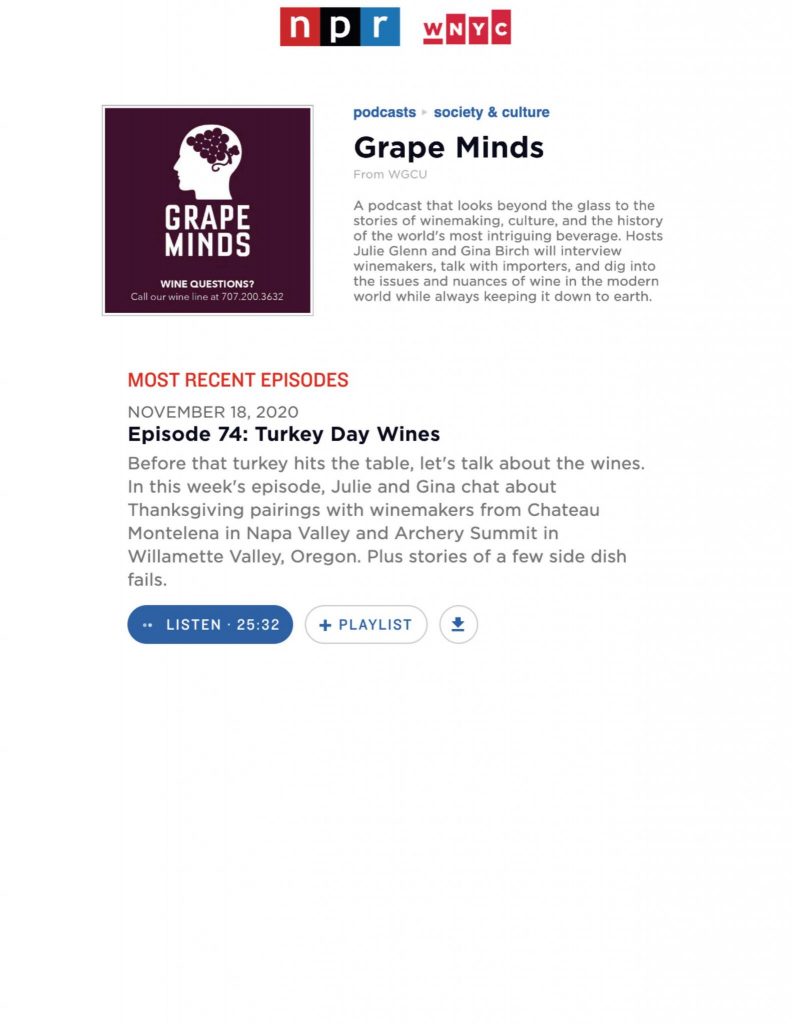 Chateau Montelena

Mendocino, California

Riesling is a hidden gem within the Chateau Montelena portfolio. Many people don't know it exists, and once they do – they keep coming back for more. Stylistically, it is amazingly refreshing with notes of lemon blossom, honeysuckle and rose petal that are balanced by lively acidity

Chateau Montelena

Calistoga, California

Produced from grapes grown on the Montelena Estate vineyard, the Zinfandel is a classically-structured, subtle and refined wine. Planted in volcanic soil, combined with 10-year-old vines in alluvial soil, this is a stunning wine known for its spicy, ripe berry flavor.
Calistoga, Napa Valley, California

In 1976 Chateau Montelena put California at the forefront of the wine world. That year a who's-who of the French wine establishment gathered in Paris for a blind tasting of French and American wines. When the scores were tallied, the top-ranking white wine was Chateau Montelena's 1973 Chardonnay. Montelena today continues to be a quality benchmark in Napa Valley, producing some of the finest Cabernet and Chardonnay in California.