VinePair published a story about how "virtual tours" at wineries, like Chateau Montelena, are trending right now based on recent Google Trends data. As 90% of Americans are being urged to stay home during the COVID-19 pandemic, wineries that are currently closed for business are finding new ways to engage with consumers and bring the tasting room experience home. Read more about Chateau Montelena's experiences as well as those from other wineries here: https://vinepair.com/articles/best-virtual-tours-brewery-distillery-winery/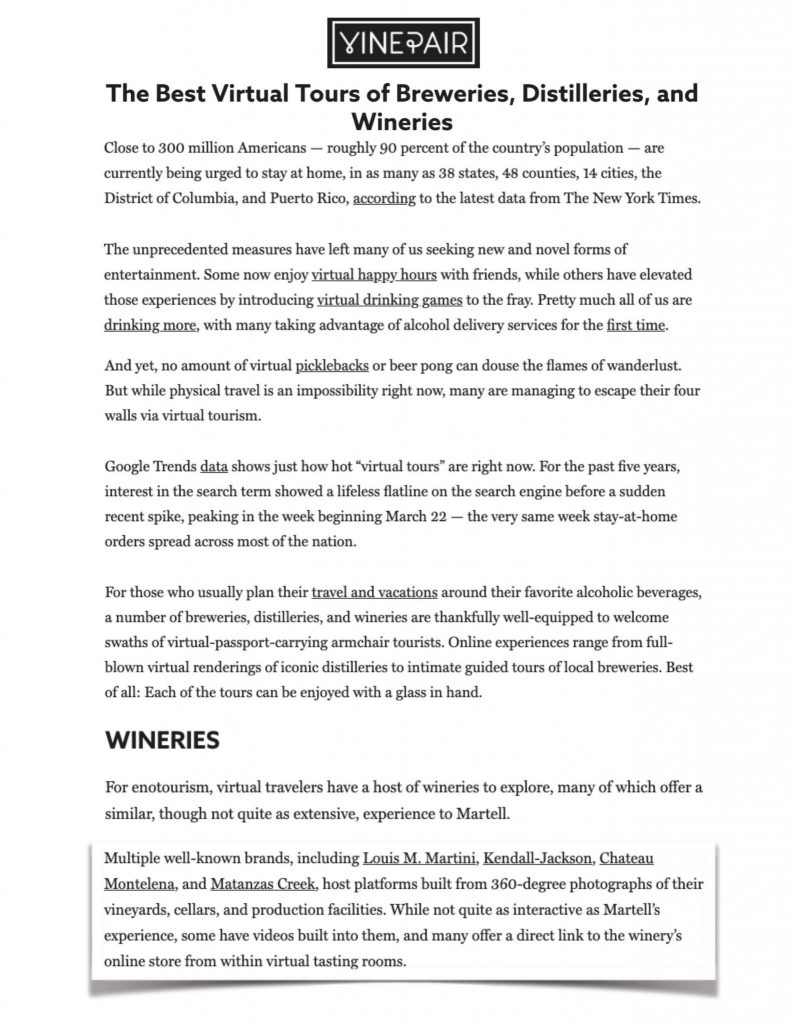 Calistoga, Napa Valley, California

In 1976 Chateau Montelena put California at the forefront of the wine world. That year a who's-who of the French wine establishment gathered in Paris for a blind tasting of French and American wines. When the scores were tallied, the top-ranking white wine was Chateau Montelena's 1973 Chardonnay. Montelena today continues to be a quality benchmark in Napa Valley, producing some of the finest Cabernet and Chardonnay in California.