The Ponzi 2015 Classico Pinot Noir was featured in a high-end wine roundup on local Ohio news website Cleveland.com. Wine writer Marc Bona, who typically recommends wines under $25, shared wines on and over that price cap to splurge on during the holidays.  Marc elaborated, saying "the deliciously hearty 2015 Classico Ponzi Vineyards Pinot Noir ($42, Ore) has notes of cherry cola." Read the full story here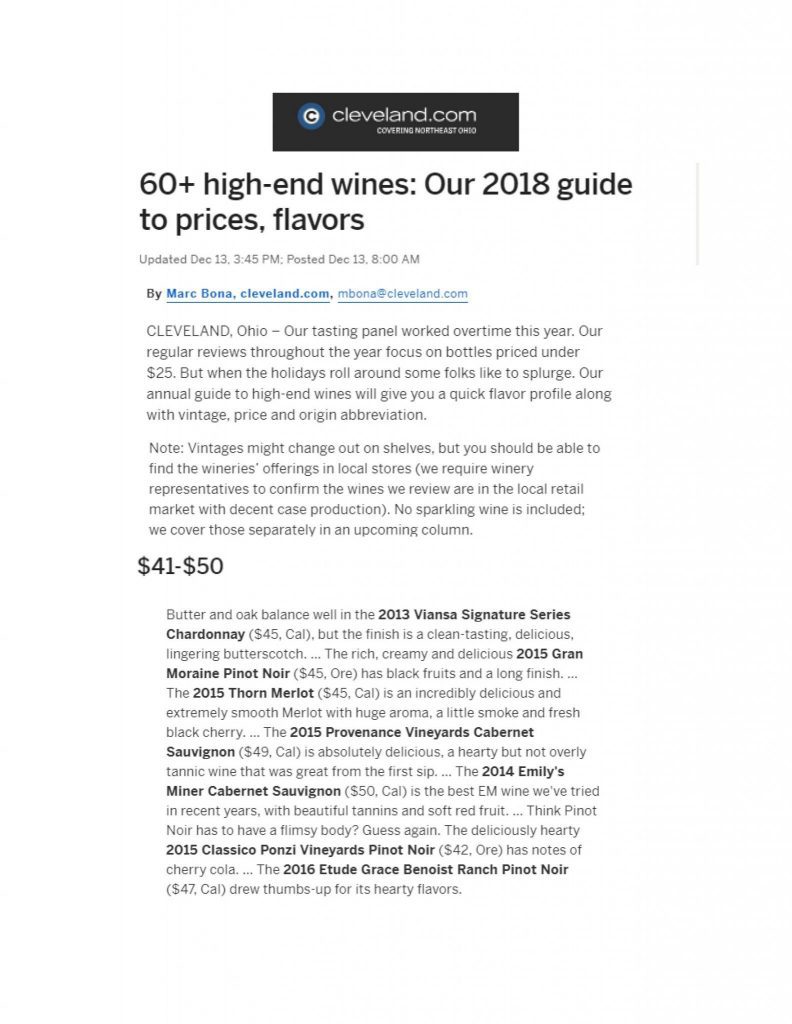 Ponzi Vineyards

Willamette Valley

The "classic" representation of Willamette Valley Pinot Noir, this wine encapsulates the experience, innovation, top vineyard sources, and expertise of the pioneering Ponzi family. Among the first to make Pinot Noir in Oregon and the United States and, since the start, among the very best. 
Chehalem Mountain AVA, Willamette Valley, Oregon

Dick and Nancy Ponzi helped put Oregon on the map in the United States and the world. The mantle has been picked up by daughters Maria and Luisa Ponzi, who continue the family history of leadership and innovation in the region and, in the case of Pinot Noir, across the country.