Ponzi Vineyards
Chehalem Mountain AVA, Willamette Valley, Oregon
Dick and Nancy Ponzi helped put Oregon on the map in the United States and the world, and the Ponzi family has worked continuously for over 50 years leading and innovating in the region and, in the case of Pinot Noir, across the country and indeed the world.  Today winemaker Luisa Ponzi continues her work of the last 30 years with the family of Champagne Bollinger, which acquired Ponzi Vineyards in 2021.  The estate's drive to create distinctly pure Pinot Noir, in a distinctly Oregon manner, has never been stronger.
In the late 1960s Dick and Nancy Ponzi uprooted their family to pursue a dream of producing world class Pinot Noir. After research trips to Burgundy and an extensive search, they purchased 20 acres on a small farm just southwest of Portland, Oregon. They believed the climate, soils and vineyard site meet every need of noble cool-climate grape varieties. The winery was founded in 1970, and the family plants their first Pinot Noir. The first 4 barrels of wine produced in 1974.  At the time, there are 5 bonded wineries in Oregon with 35 acres in production.  Ponzi has since become internationally acclaimed for its Pinot Noir and Chardonnay.
Today the estate is more focused than ever on its vineyards, in fact leading the charge for a new appellation that has been created within the Chehalem Mountains, the Laurelwood District.  These favored Laurelwood soils in the Northern Willamette Valley provide an ideal match to the Pinot Noir grape, lending intensity of flavor with balance.  The fact the appellation is named after and defined by its soils also makes it unique among all American Viticultural Areas.  All the vineyards with the exception of the original Estate vineyard sit, face north, and since 2000 all vineyards have all been LIVE Certified Sustainable, the highest international standard of sustainable viticulture.  Ponzi also encourages all grower partners to meet the same LIVE certified standards.
The Ponzi's state of the art winery was built in 2008 around the principle of allowing gravity flow from grape handling to bottling through 4 progressive levels. It was one of the first wineries to be LIVE certified, a result of its environmentally conscious design. The winery allows Ponzi to follow its philosophy of attentive vineyard labor that ends with gentle cellar handling.  Other key tenets you will find throughout the wines: expertise drawn from both the Old World and New World; clonal selection and planting suited to each vineyard site and variety; and consistently outstanding, balanced wines.
Learn more here.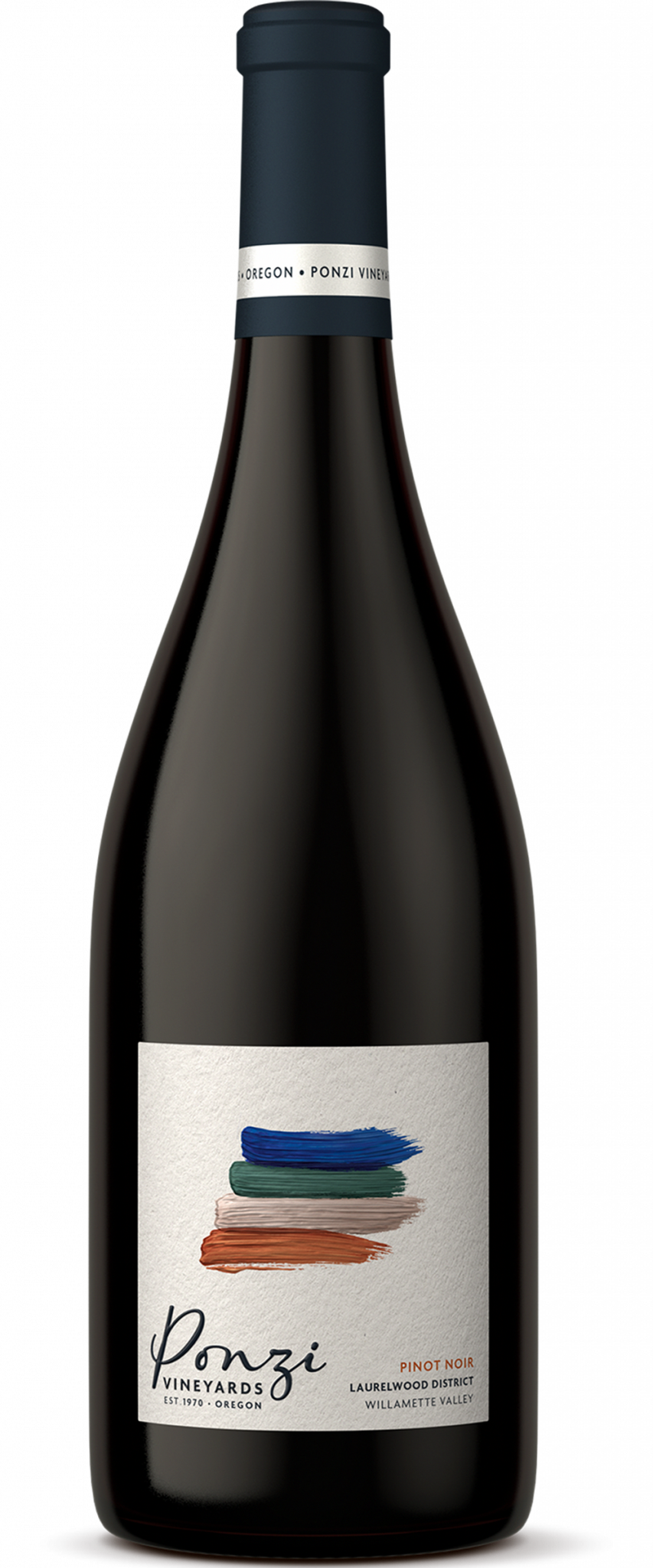 Laurelwood District, Chehalem Mountains, Willamette Valley
For over 50 years, the Ponzi family has farmed 140 acres of certified sustainable vineyards all planted on Laurelwood soil. Situated along the Northern ridge of the Willamette Valley, these ancient soils are comprised of fractured basalt layered over with a fine, windblown sediment called loess. A decade-long effort by sisters Maria and Luisa, alongside their neighbors has resulted in the recognition of Oregon's first soil-based AVA, the Laurelwood District. The 2019 vintage boasts the new label design, with a textured effect that resembles the layers of the Laurelwood soils.
Chehalem Mountains, Willamette Valley
Ponzi Vineyards Pinot Noir Reserve is the epitome of restrained power. It hails from estate grown fruit on Laurelwood soils in the Chehalem Mountains, including from some of Oregon's oldest vines. This remarkably complex wine is handcrafted with tremendous attention to detail.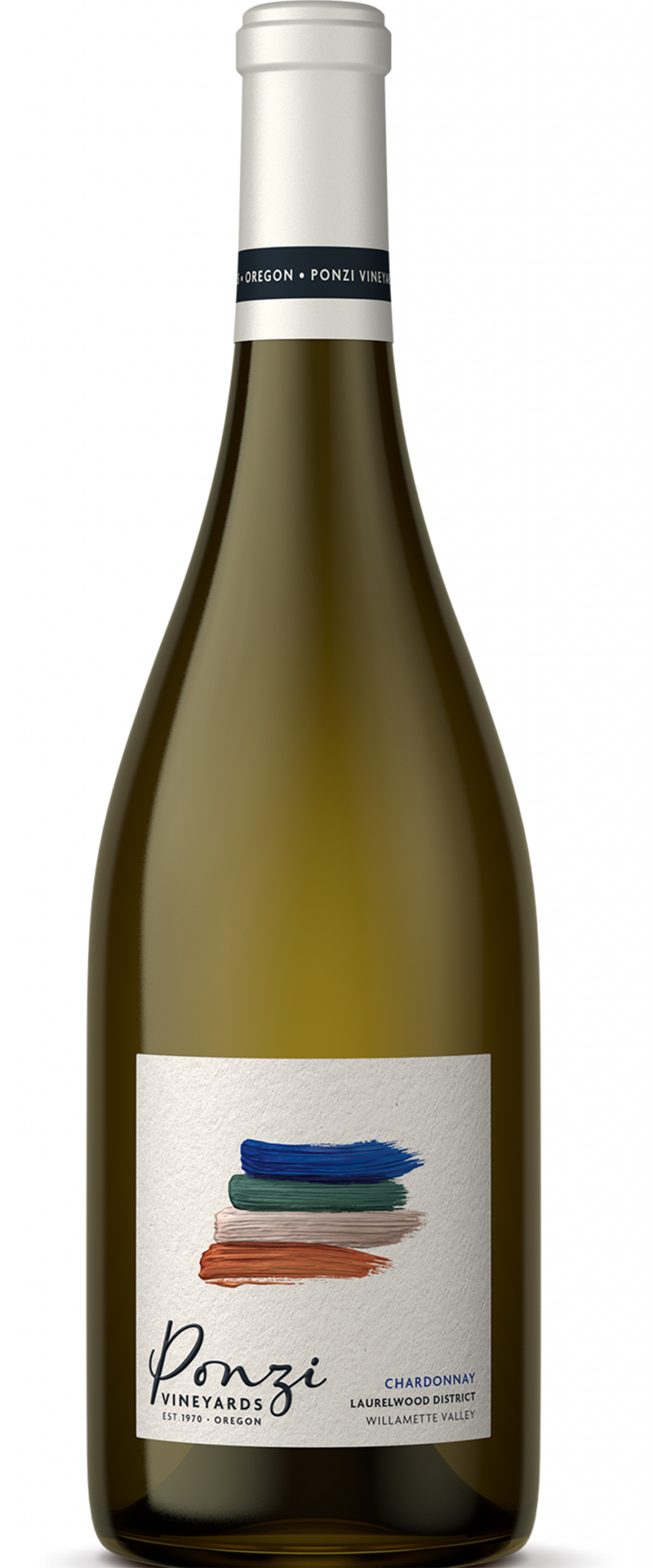 Laurelwood District, Willamette Valley, Oregon
The Ponzi family has dedicated over 30 years to innovation in farming and winemaking to develop Oregon Chardonnay's place in the world. Luisa Ponzi's formative experiences working in Burgundy in the early 1990s guide her vision of producing complex and ageworthy Chardonnay.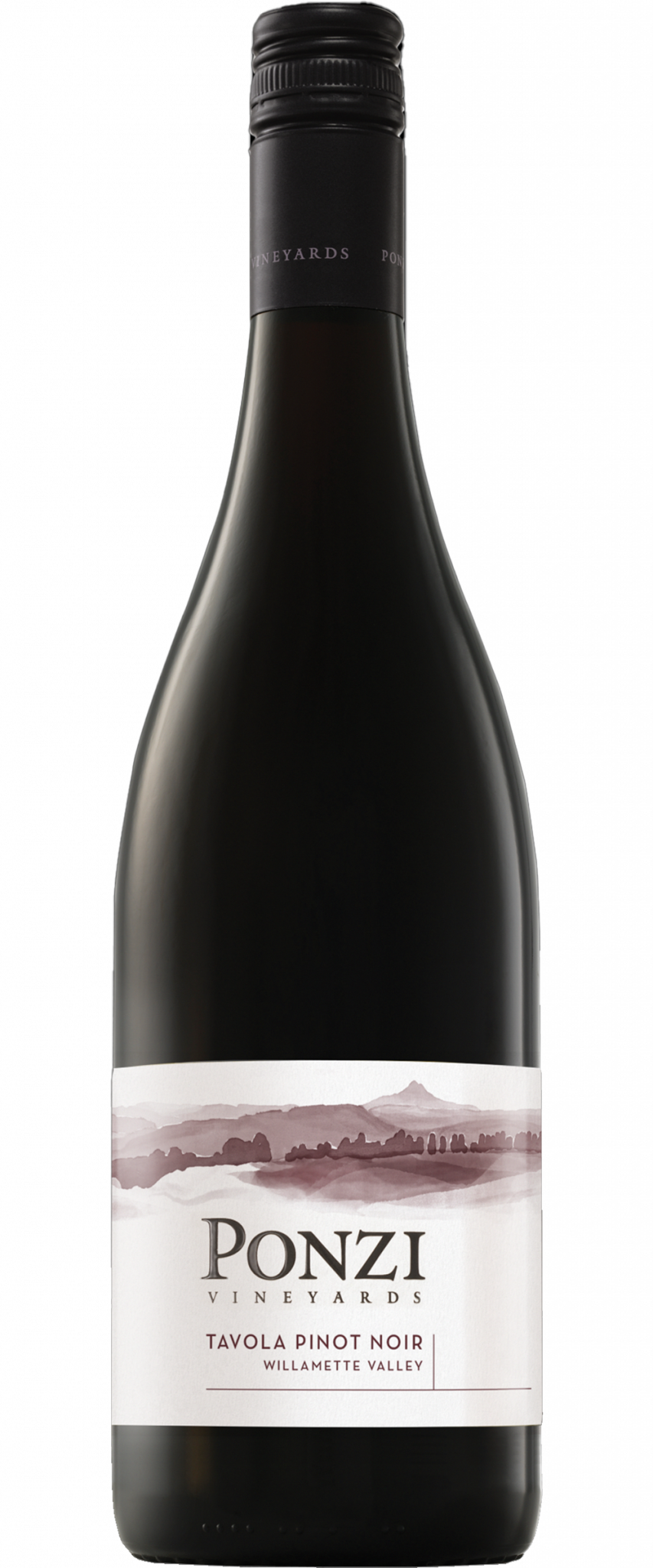 Willamette Valley
Tavola is Ponzi's delicious early release Pinot Noir, a fruit-forward wine with soft tannins, made primarily from younger, lower elevations vines. Meant for early consumption, it is an unbeatable value for quality Pinot Noir.
Willamette Valley
One of the original and most recognized Oregon and U.S. Pinot Gris producers, Ponzi was a major influence in establishing Pinot Gris as the first quality white grape variety in Oregon. Ponzi's Pinot Gris is an irresistably aromatic and expressive wine, and serves as a first encounter for many wine drinkers with Oregon wines and the Ponzi estate.
View all Wines
June 5, 2020 - Food & Wine Magazine reports that Oregon's Willamette Valley officially has two new AVAs: Laurelwood District and Tualtin Hills. This monumental feat is the result of Ponzi Vineyards decade-long efforts…

June 1, 2020 - Oregon Wine Press reports that although it might not be the 50th birthday party bash that Ponzi Vineyards had originally planed for, the pioneering Oregon label is celebrating nonetheless. In…

May 15, 2020 - Katrina René of The Corkscrew Concierge published an extremely detailed, and beautiful story illustrating Ponzi Vineyards' incredible 50 year journey. This past February, René had the privilege to sit down with Founder…
People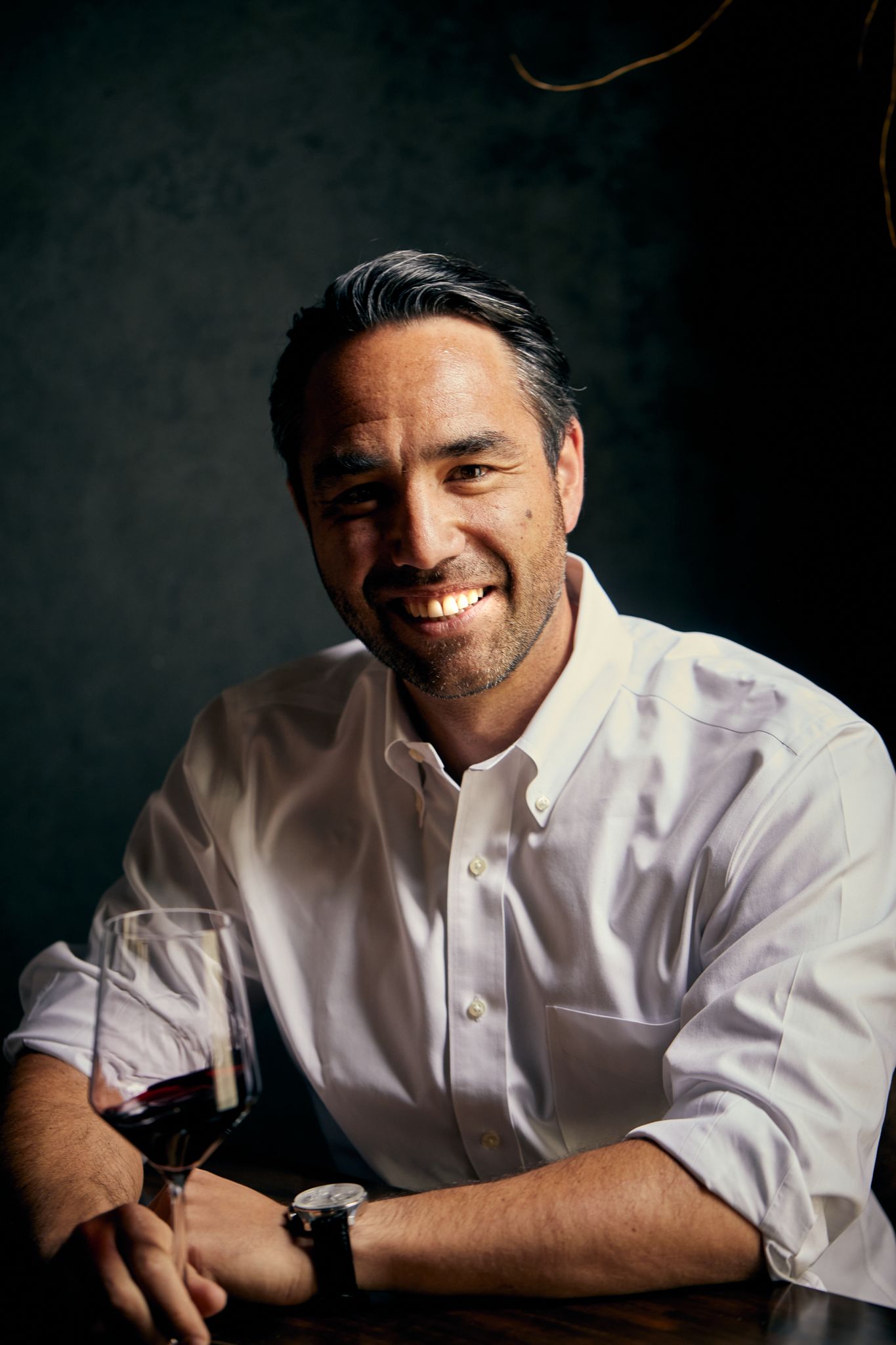 Jean-Baptiste Rivail
Rivail brings a rich resume in the world of fine wine, wine distribution and international management to his role at Ponzi Vineyards. He has deep family roots in the industry dating back to the 1800s, when his family started as wine merchants in France. After leading international sales for Champagne Vranken-Pommery, Mr. Rivail was hired by Moet-Hennessy and the LVMH group to steer international developments for Hennessy Cognac across the Americas. He most recently held the position of General Manager for the group's iconic Newton Vineyards in Napa Valley.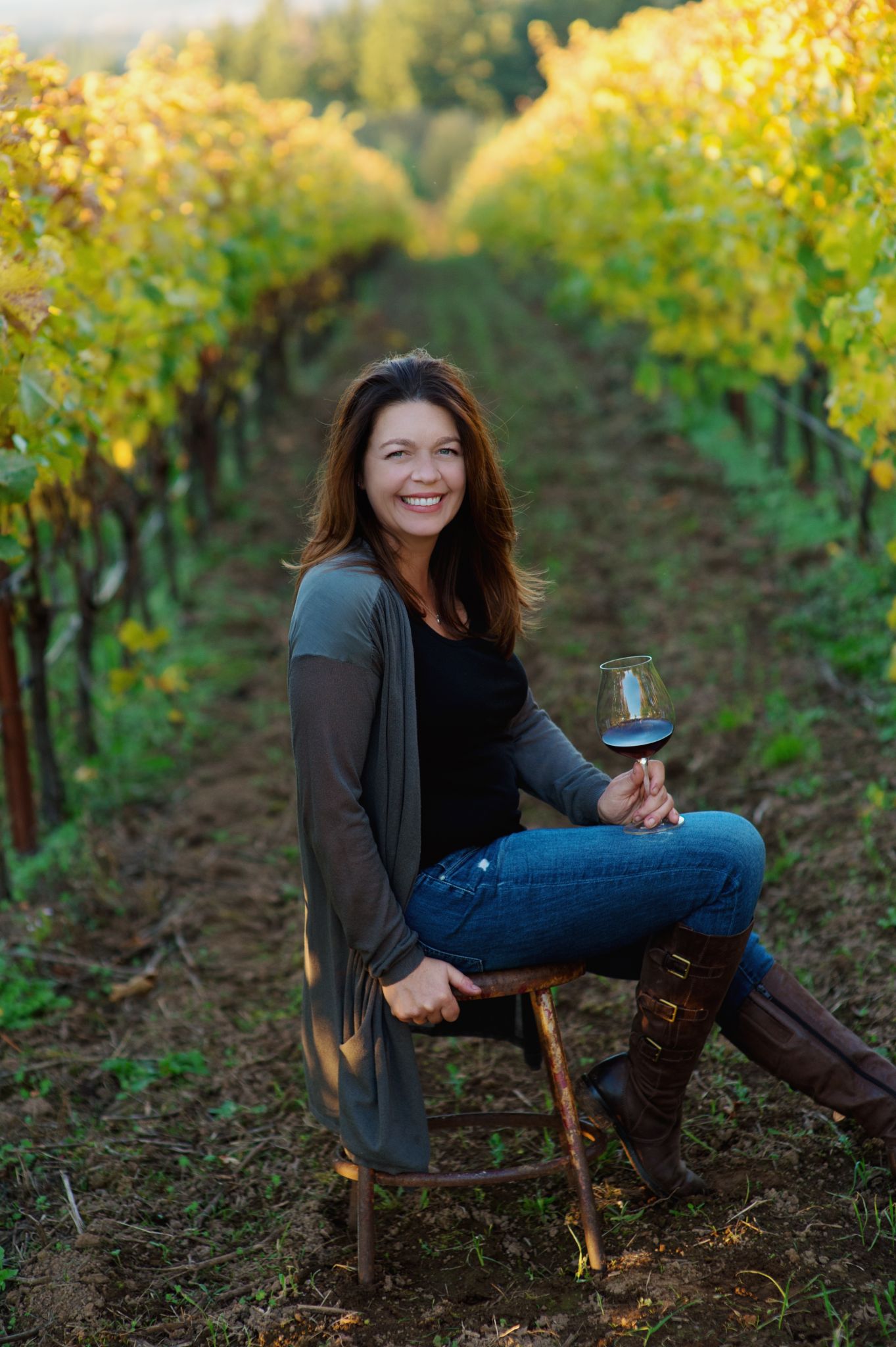 Luisa Ponzi
Luisa Ponzi graduated from Portland State University, Portland, Oregon in 1990 with a Bachelor of Science. Following her undergraduate studies, Luisa moved to Beaune, France, where she continued her education in viticulture and enology. As part of the required curriculum, Luisa apprenticed with Burgundian producer, M. Christophe Roumier of Domaine Roumier of Chambolle Musigny, France as well as with Italian producer Luca Currado of Vietti in Piedmont, Italy. In 1993, Luisa was awarded the Certficate Brevet Professionelle D'Oenologie et Viticulture, at the time the only woman to earn such distinction.
In addition to her formal studies of enology and viticulture, Luisa has travelled extensively throughout other prominent wine regions including Australia, New Zealand, Germany, Italy, Austria, Slovenia and the United States. Since 1986, she has participated in all the International Pinot Noir Celebrations in McMinnville, Oregon and has attended all of the accompanying Steamboat Technical Pinot Noir Conferences.
Luisa combines her formal winemaking experience with her lifelong work with her father, Dick Ponzi, at their Willamette Valley vineyards and winery. Since 1993, Luisa has brought her knowledge of Burgundian practices combined with her personal experience to the family-owned winery.
Luisa continues to educate herself through contacts with winemakers around the world, frequent winery tastings and winemaking conferences. She currently sits on several advisory and wine organization boards.
For more than two decades, Luisa's passion and winemaking talent have helped sustain Ponzi Vineyards' nearly 50-year acclaimed tradition of producing some of the world's finest wines.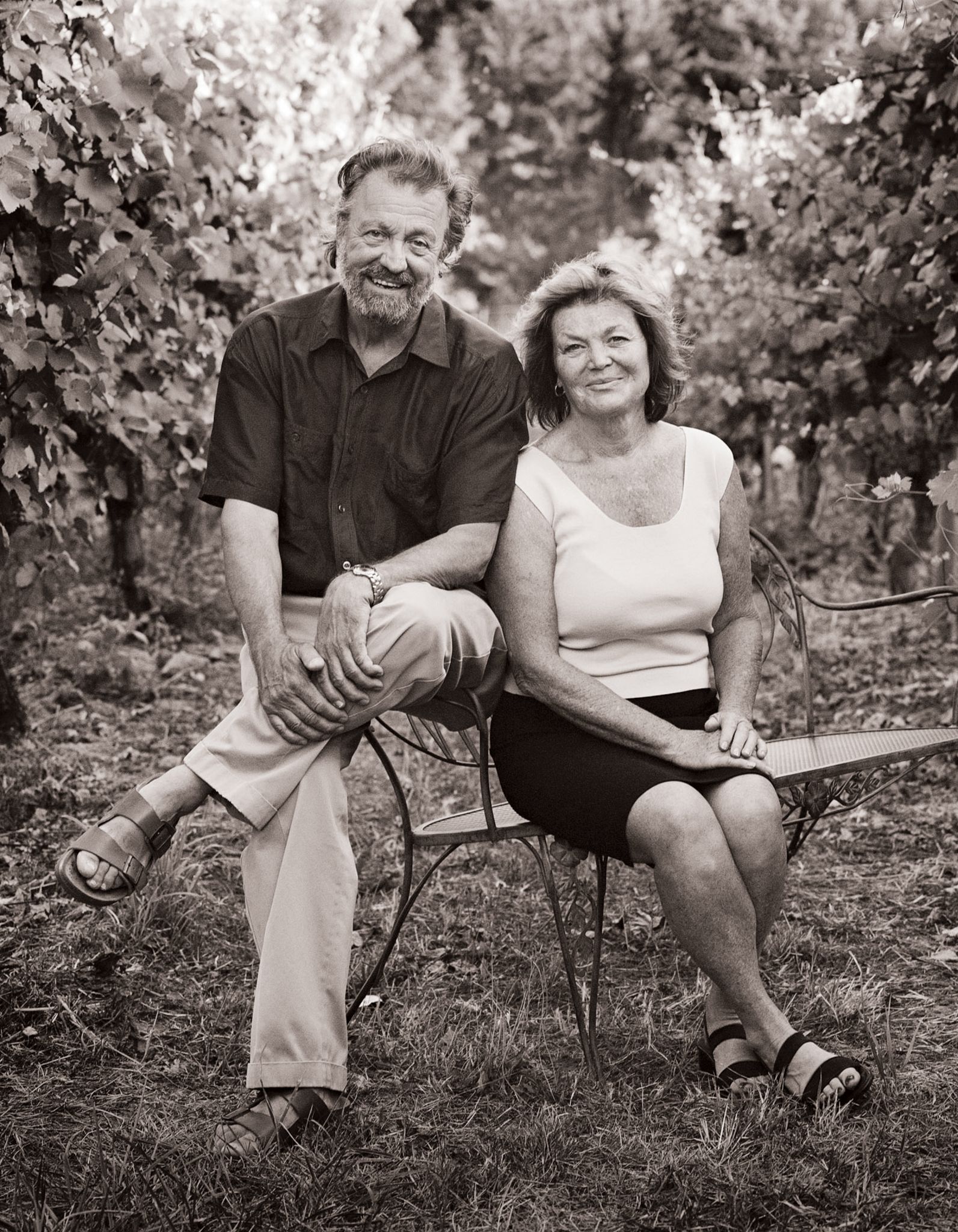 Dick and Nancy Ponzi
In 1969, Dick Ponzi moved to Portland, Oregon and founded Ponzi Vineyards, one of the premier wineries in the state. From the first vintage in 1974, Dick has set the standards for enological and viticultural innovation. His mechanical engineering background has proven a great asset through his many years of winemaking. He fabricated machinery and winemaking techniques in his cellar now commonplace in many wineries across the globe. He planted some of the first Pinot Noir in the Willamette Valley in the late '60's, and some of the first commercial plantings of Pinot Gris in 1978. He has guided plantings of cool-climate varietals throughout the valley since the early '70's, encouraging others to plant and build a quality wine industry in Oregon.
Nancy Ponzi married Dick in 1961. Their mutual love of food, wine and family made their union "storybook" and naturally lead them down a path overwhelmed with the culinary arts. An overly ambitious woman, she has a steady record of taking on "never before attempted" projects and gracefully turning each of them into great successes.
In addition to being one of the first marketers of Oregon wine in the country, she was a founding Director of the Washington County Wineries Association and was instrumental in establishing the Oregon Wine Advisory Board. Nancy has contributed to the conception and establishment of Oregon's most successful wine events and has played a vital role in promoting the Willamette Valley as a viable wine region. One of the most widely recognized events is the International Pinot Noir Celebration. This is Oregon's premier wine event which brings together winemakers and aficionados from around the world to discuss, taste and explore Pinot Noir. Nancy also co-founded ¡Salud! The Oregon Pinot Noir Auction, a hugely profitable fundraising event of unique cuvées from Oregon's most prized vintners. All proceeds provide low-cost healthcare for vineyard workers and their families. Most recently Nancy helped found Oregon Pinot Camp, an exclusive event that privately invites the wine trade to the valley for three days to learn "first hand" about Pinot Noir.
Maps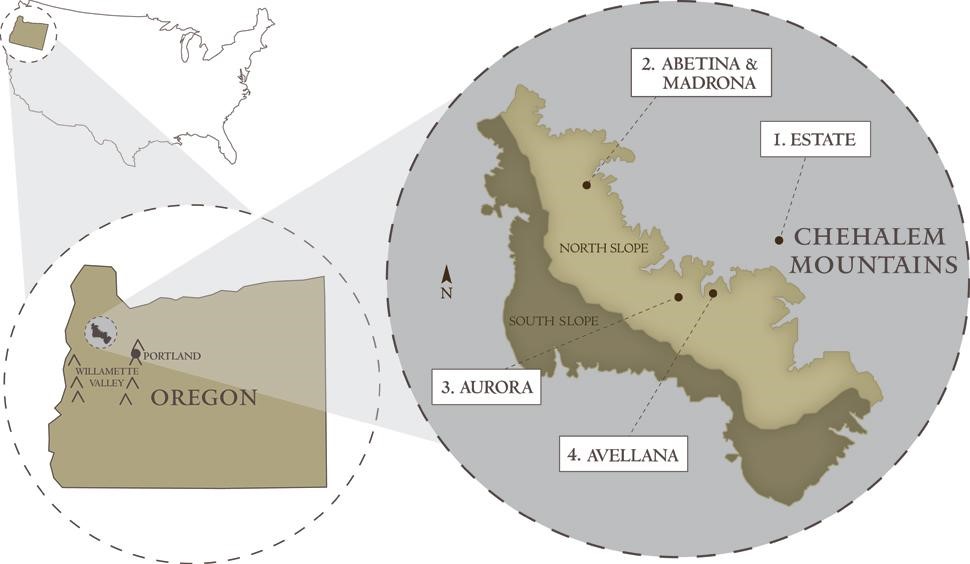 February 19, 2019 - [embed]https://www.youtube.com/watch?v=4Wdq5aJME-M[/embed]