La Carraia
Sangiovese Umbria IGP 2019
Orvieto, Umbria
Sangiovese has always played a starring role at La Carraia. Made from a Tuscan clone, their muse is clearly Chianti, and the wine bears a resemblance to those of the Colline Senesi. With two weeks of skin contact, and four months of aging in second and third pass French Oak, this is a serious wine. They have scaled back the use of oak over the last few years, and also opted for less toast, which allows the pure red fruit to shine through. You can't beat the price, and it makes the perfect BTG or Tuesday night pizza wine.
Tasting Note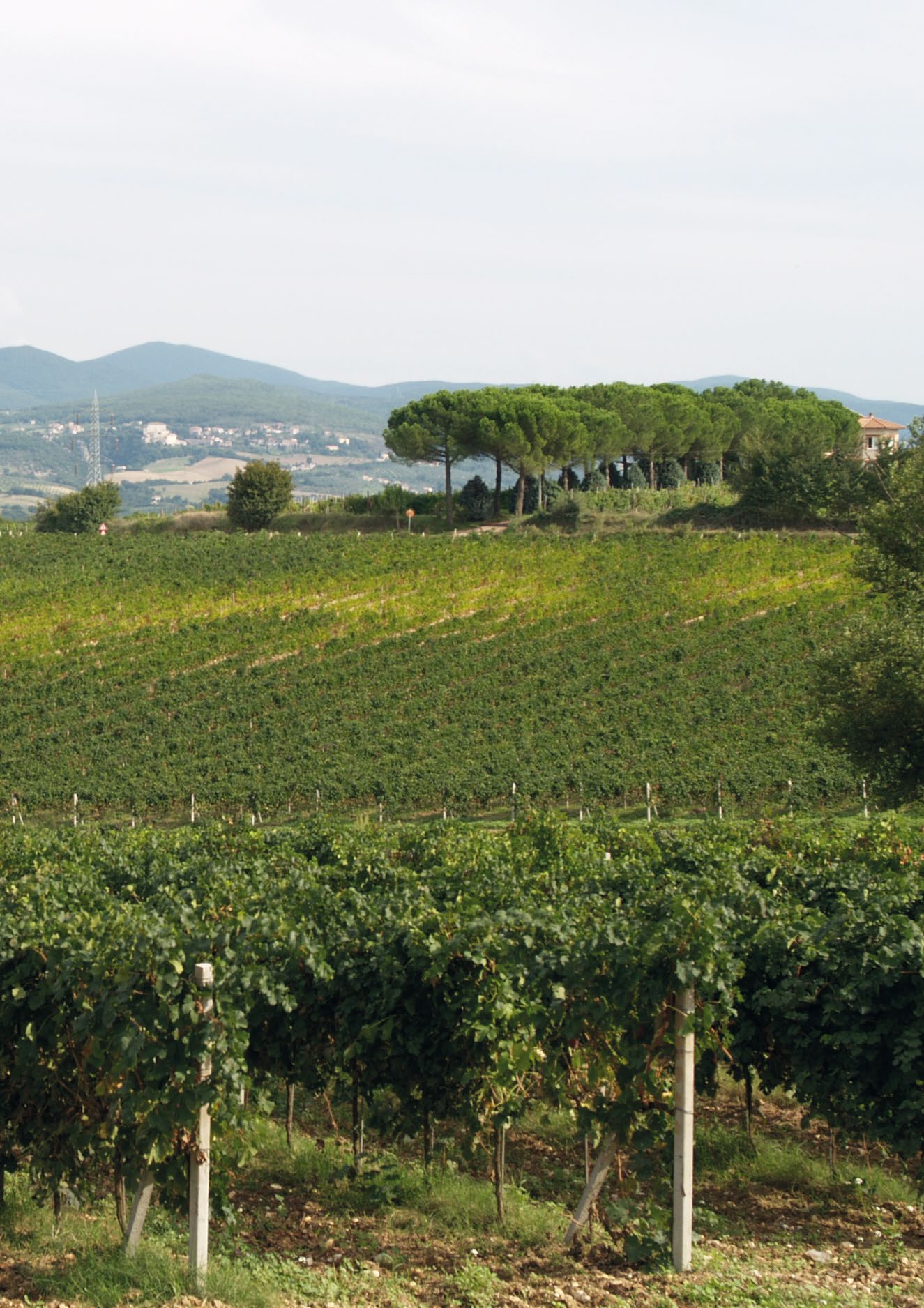 This is about as classic as fresh, fruity Sangiovese gets. Bright cherries meet a underlying earthy tone reminiscent of vine ripened tomatoes. Lively acidity means that this should be enjoyed as it would be in Umbria, paired with a plate of something delicious.
Food Pairing
Characterized by versatility, this will work with pizza, a quick pasta dish, a salami board or an all day Osso Buco. Make sure you open it a little early and enjoy a glass while you cook.
Grape Varieties
Sangiovese
Appellation
Orvieto, Umbria
Suggested Retail Price
$13.99

James Suckling - April 13, 2021
"A fruity red with plums, cedar, blueberries and light vanilla. Medium body, firm and polished tannins and a medium fruity finish." 
Other Wines by this Producer

Orvieto, Umbria
The Orvietto Classico is a tribute to the unique and extortionary terroir, which has been treasured since Etruscan Times. The soils are a mix of volcanic matter and tufa, and cool autumn fogs allow the Grechetto and Procanico grown here to maintain their characteristic freshness. Aged exclusively in stainless steel, this Orvieto is marked by bright citrus notes and persistent minerality.