Quinta do Noval
Douro Valley, Portugal
One of the oldest port houses, Quinta do Noval is also arguably the greatest. It is unique among top port houses in that most of the ports are made from estate-grown fruit and, notably, all of the vintage Noval wines are from the single Quinta do Noval vineyard. In addition, it is difficult to elaborate on Quinta do Noval without mentioning Nacional, the legendary port made from a 6 acre parcel of ungrafted vines. When declared, only 200-300 cases of Nacional will be made, and instantly become the most sought after port in the world. Many vintages of Nacional are considered as the finest ports, and some of the finest wines, ever made.
Noval is mentioned in land registries going back to 1715, and has been sold just twice in that time, once in the late 19th century, and to its present owners in 1993. Noval has, however, a reputation for being an innovative, independent producer. Noval's focus on its vineyard and estate ports distinguishes it, but there are numerous other areas in which it has been a pioneer:
– Quinta do Noval was the first to introduce blended tawnies with an indication of average age.
– Noval introduced the first late-bottled vintage port, in 1958.-
– In response to a change in shipping laws in 1986, Noval became the first major port house to age, blend and store all its wines at its Quinta, in the Douro.
In 1994 Noval once again made a bold statement, by beginning a massive program of improvements, while re-committing to the traditional, and best, methods of port production. Namely:
– 60% of the estate's vineyards were taken out, and the terraces were rebuilt and replanted with the best quality grape varieties.
– A new winery, warehouse and bottling facility were built, and the lodge (warehouse) at the Quinta was greatly improved.
– All grapes harvested at the estate are crushed by foot, in lagares that have been made smaller and modified to better control individual lots.
The astonishing terraced vineyards of Noval, perched above the Douro and Pinhao rivers, are an infertile schist, and not soil as much as sheer rock. The elevation of the vineyards goes from just above river level to 1,200 feet, with density at about 2,000 vines per acre, and vines producing on average 30-35 hectoliters per hectare. The tremendous rewards of the work done at the estate over the last fifteen years are visible across the range of Noval ports, and have placed Noval a step ahead of everyone in the Douro.
Learn more here.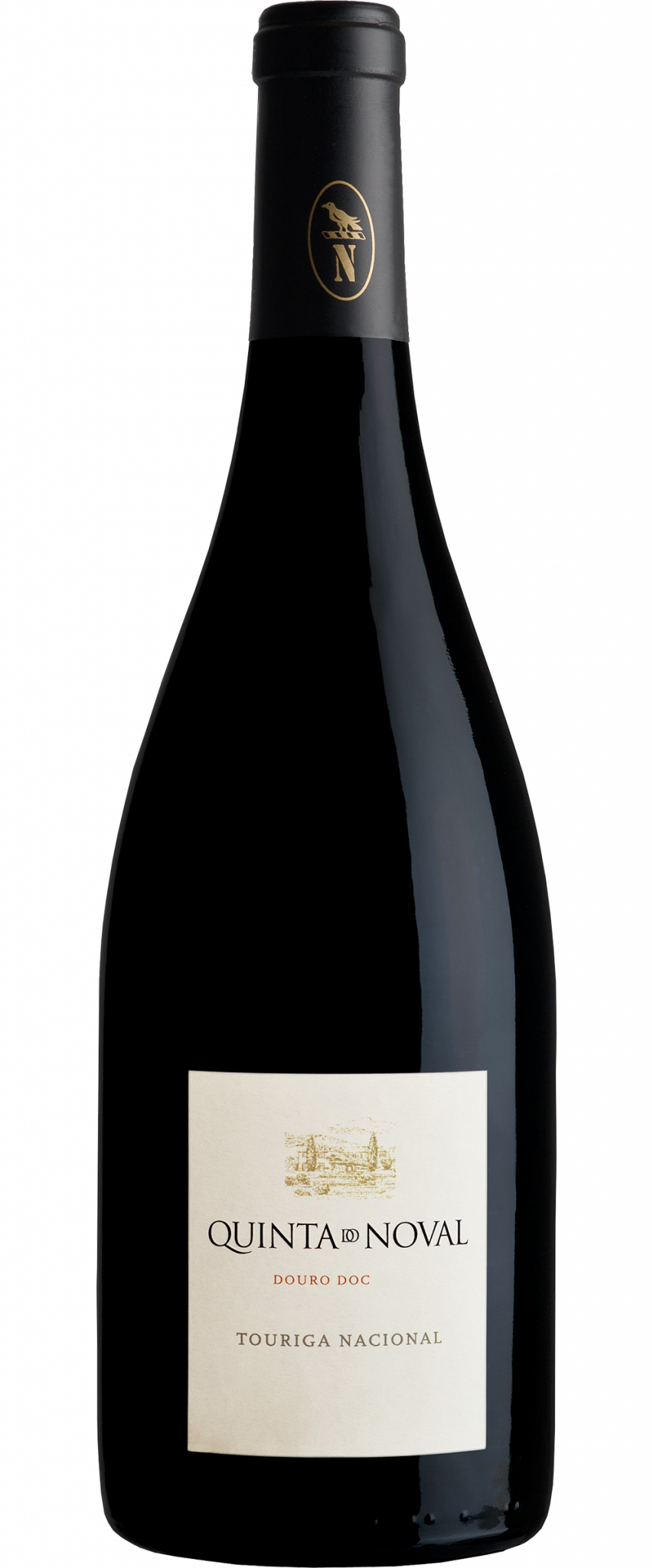 Douro DOC
Intense and concentrated, with fine tannic structure, Touriga Nacional is distinguished by its delicacy, a characteristic of the Quinta do Noval style. It is the product of a strict selection from the best lots produced by our Quinta in any given year.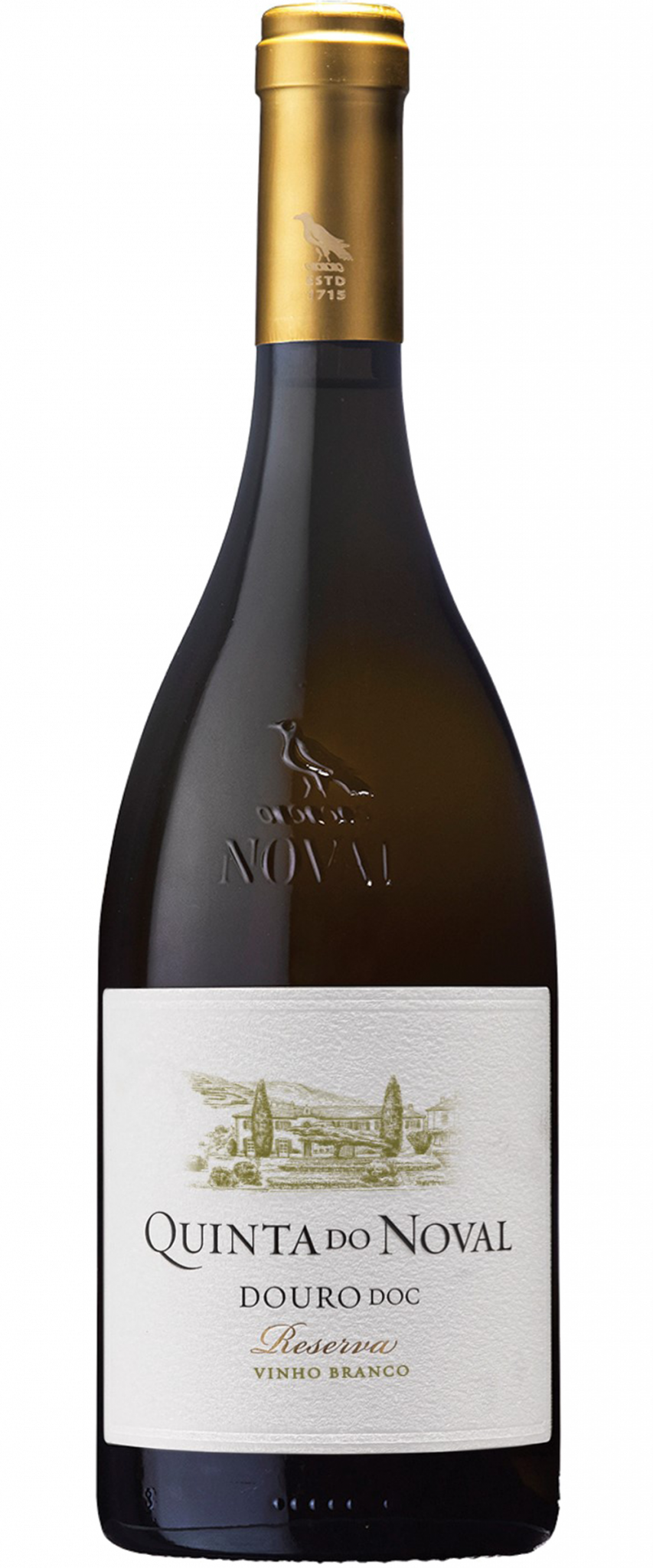 Douro Valley, Portugal
An authentic white wine with the ambitious to represent the best white wine produced in the Douro Valley. It is derived from a strict selection of the best batches of the Quinta's various indigenous grape varieties. Rich and structured, it is outstanding for its finesse and intensity

Douro Valley, Portugal
Named after the emblematic cedar tree that dominates Quinta do Noval's terrace, Cedro do Noval is an authentic expression of the Douro. It is made at Quinta do Noval using carefully selected grapes 100 % grown on the highest steeply terraced vineyards of Quinta do Noval, in the heart of the Douro Valley, in Northern Portugal.

Douro Valley, Portugal
Charm and accessibility in an authentically Douro style. Named after the emblematic cedar tree that dominates the terrace of Quinta do Noval, Cedro do Noval is an authentic expression of the Douro.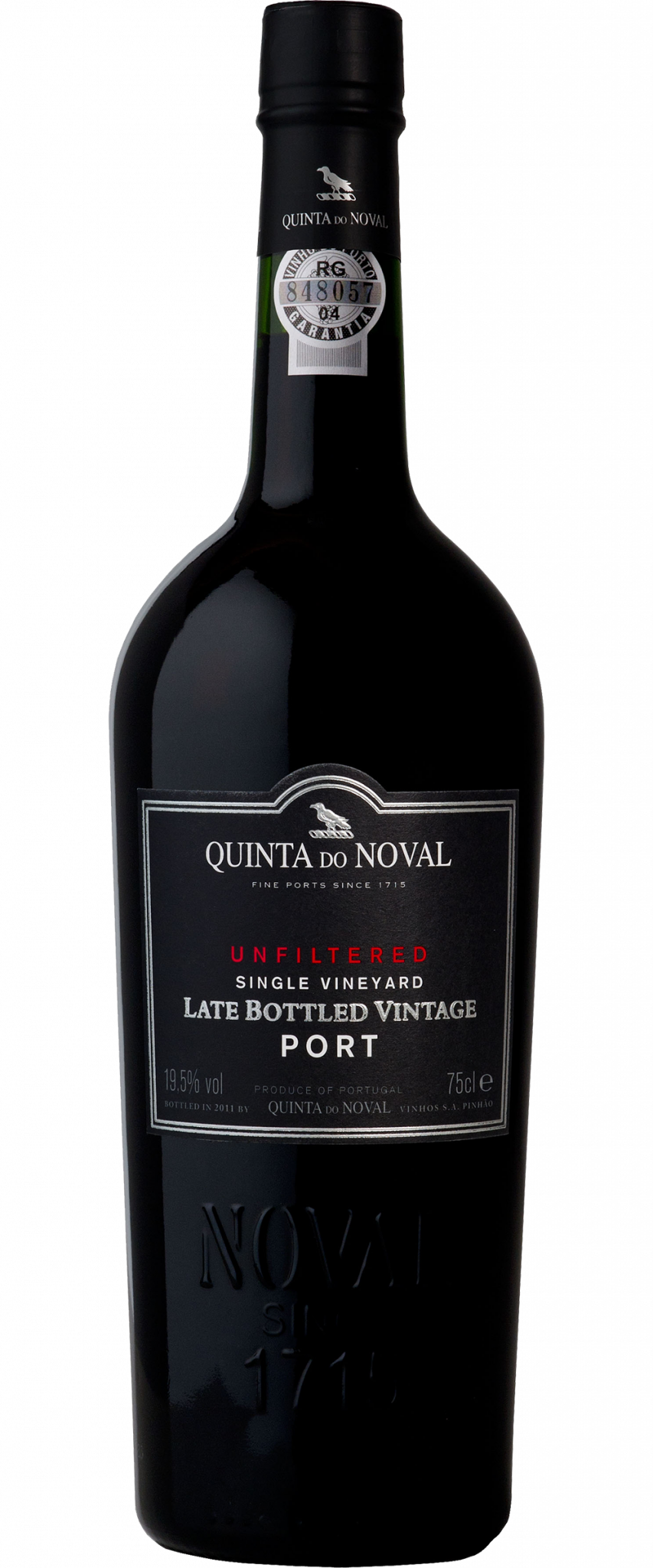 Douro Valley, Portugal
This wine is a remarkable example of the Noval style. Treated exactly like a Vintage Port with only noble grape varieties that sourced exclusively from estate vineyards, trodden by foot and unfiltered. This expression differs in its extended aging, seeing five years in casks instead of the typical two years for Vintage Ports. Definitely an LBV with a difference, this wine has fine structured tannins, great freshness and purity of fruit. It is delicious to drink today, but will age beautifully in its bottle.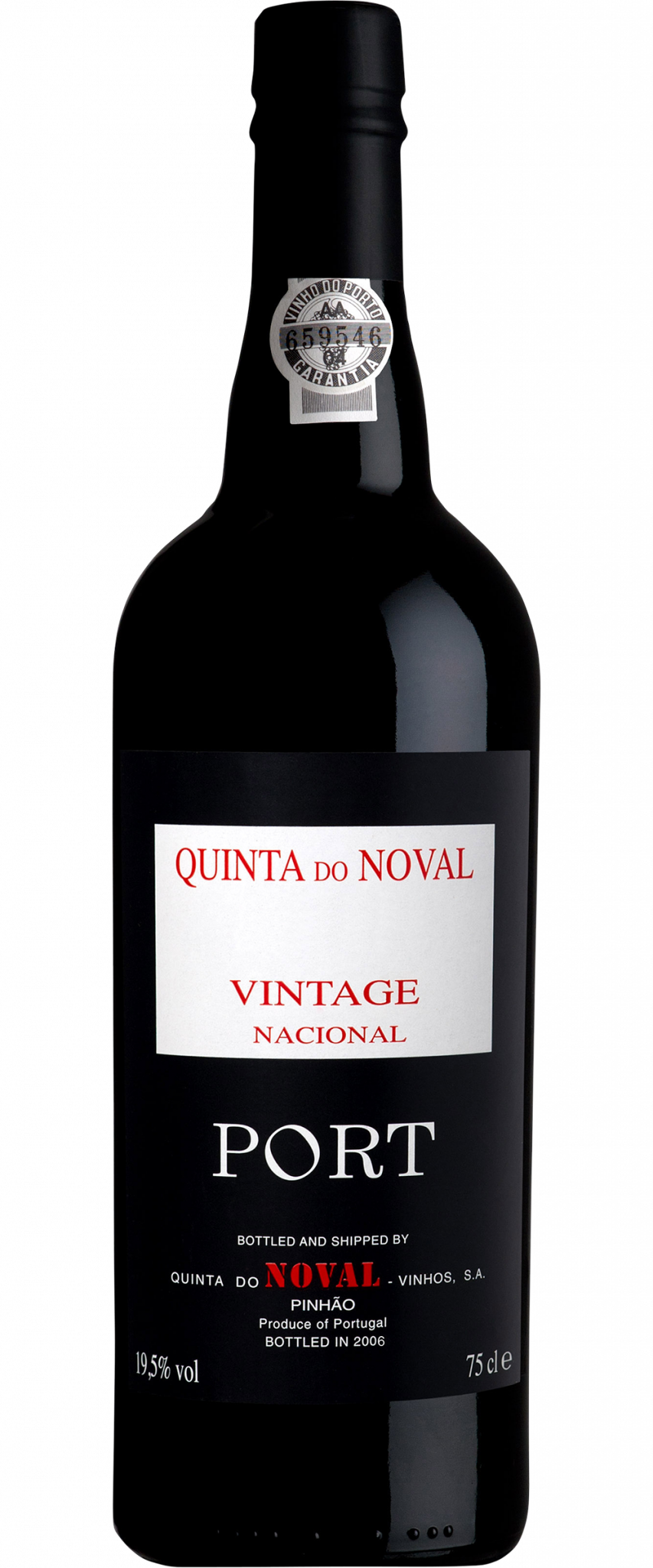 Douro Valley, Portugal
The legend. A small area at the heart of the Quinta do Noval vineyard planted with ungrafted vines and untouched by phylloxera.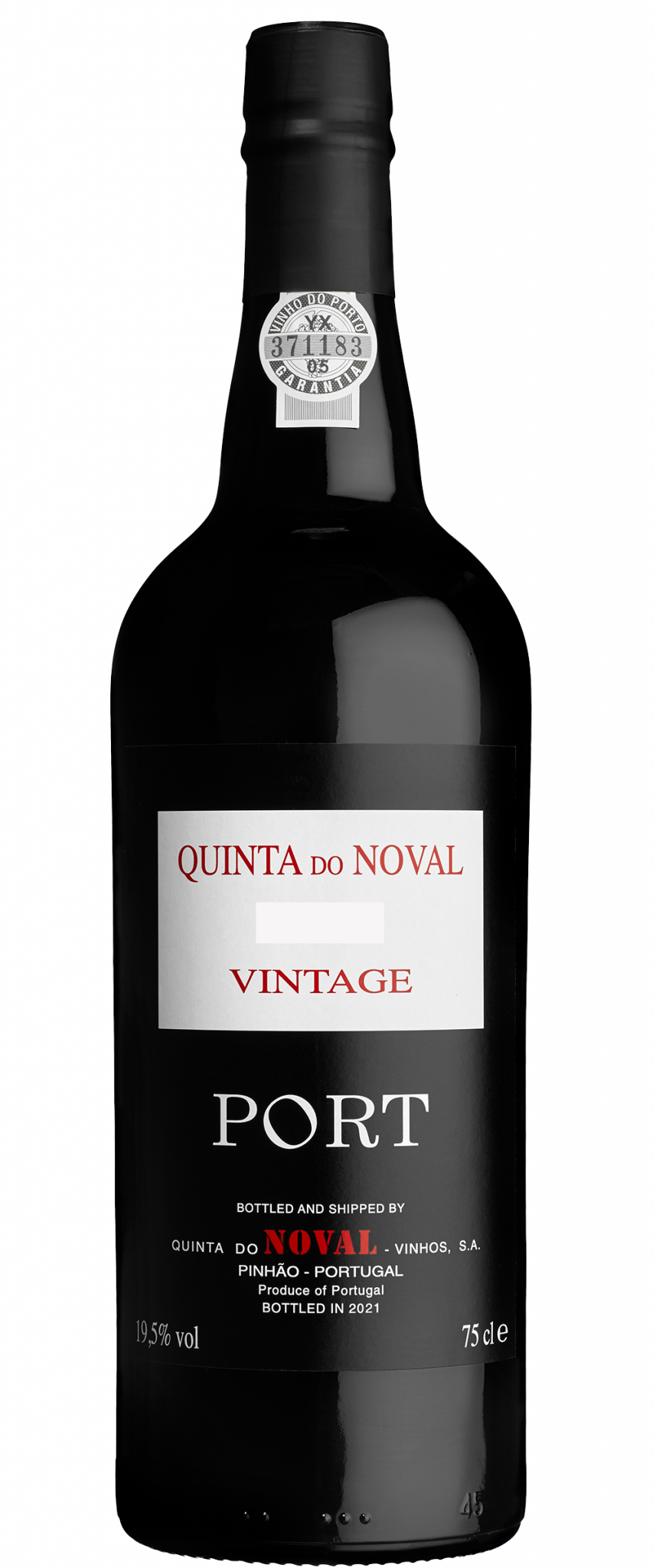 Quinta do Noval Vintage Port is characterised by its purity of fruit and a fine, delicate quality that is typical of the wines of the property in general, but which finds its most remarkable and enduring expression in the Vintage Ports.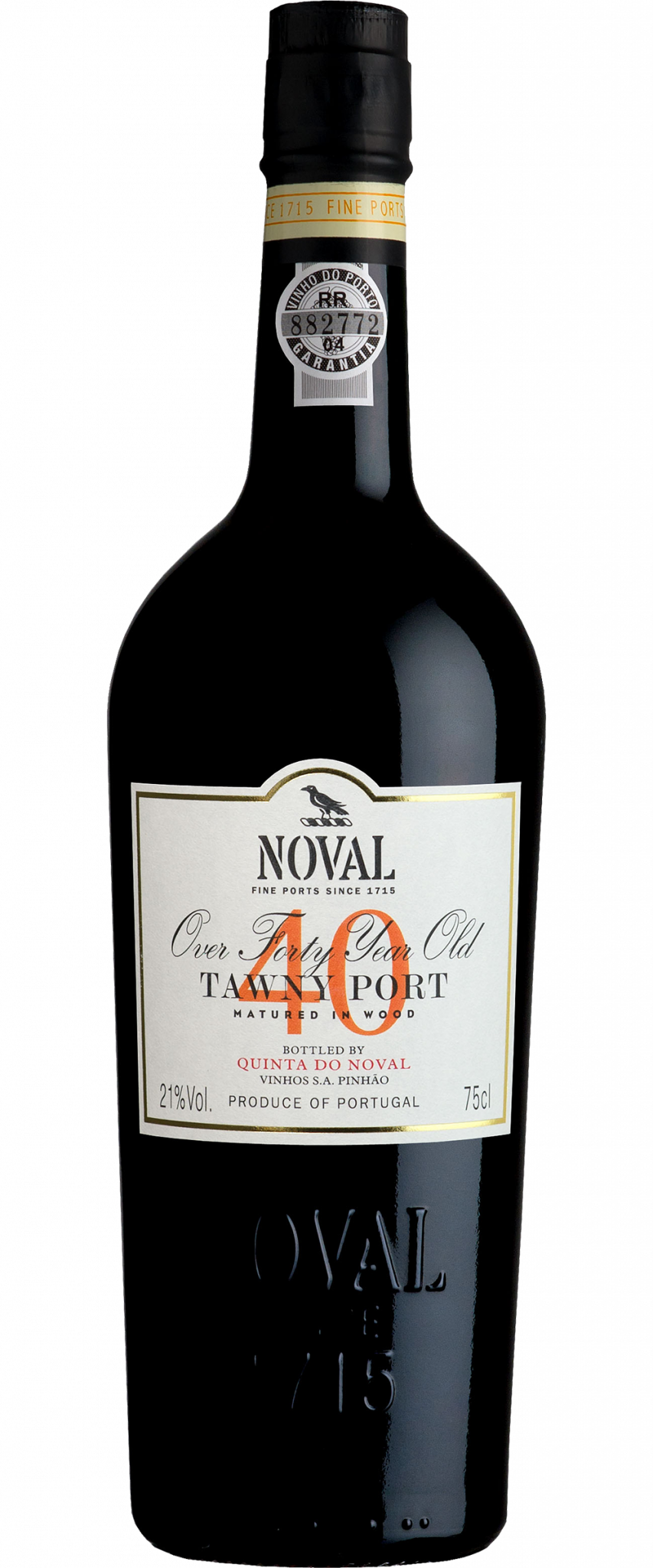 Douro Valley, Portugal
Noval was the first port house to introduce blended tawnies with an indication of average age. Their eldest offering, the Noval Tawny 40 Year Old Port, is a remarkable representation of the quintessence of the Noval Tawny style: a profoundly concentrated and complex old wine, the memory of the house.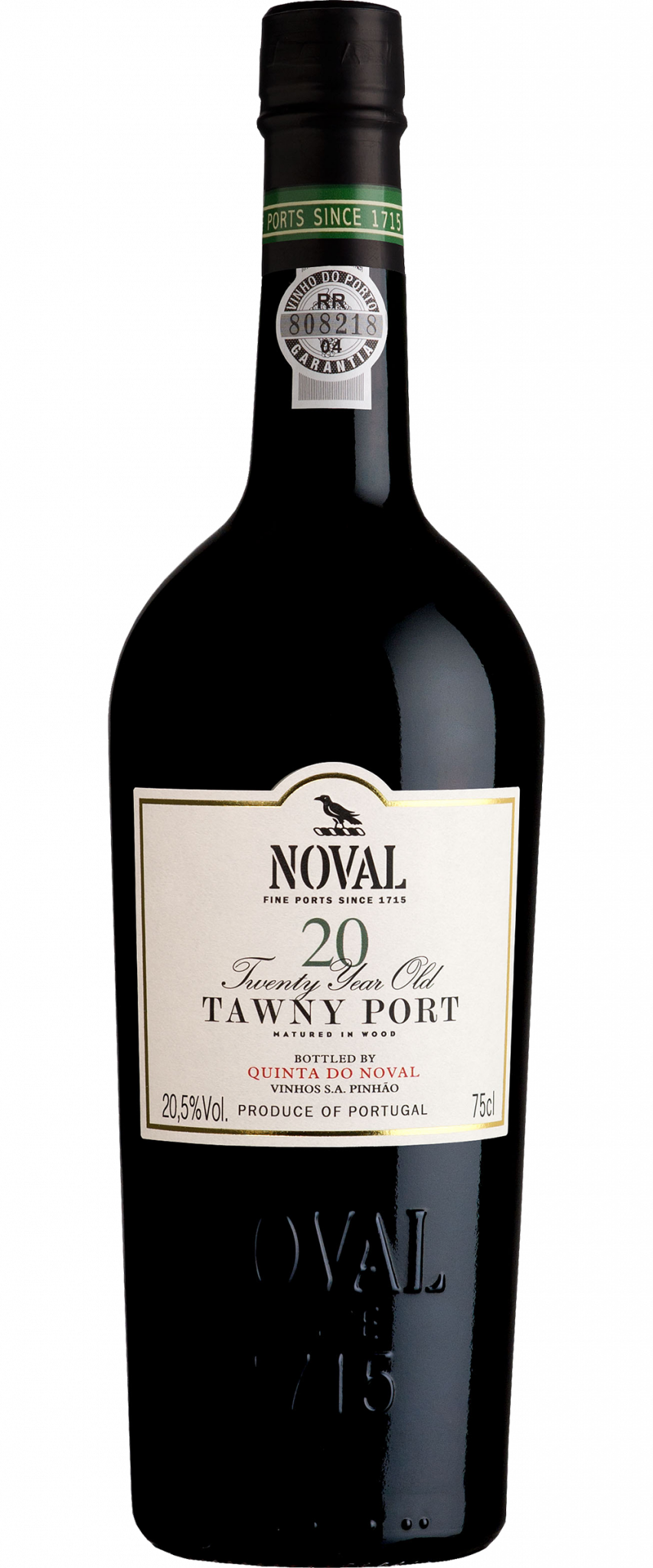 Douro Valley, Portugal
Noval 20 year old Tawny is a blend of old Ports from different vintages that have matured in oak casks, with an average age of 20 years. Irresistible freshness with all the complexity of age. Harmonious and balanced, fine, elegant and long, with all the aromatic complexity typical of Noval Tawny Ports.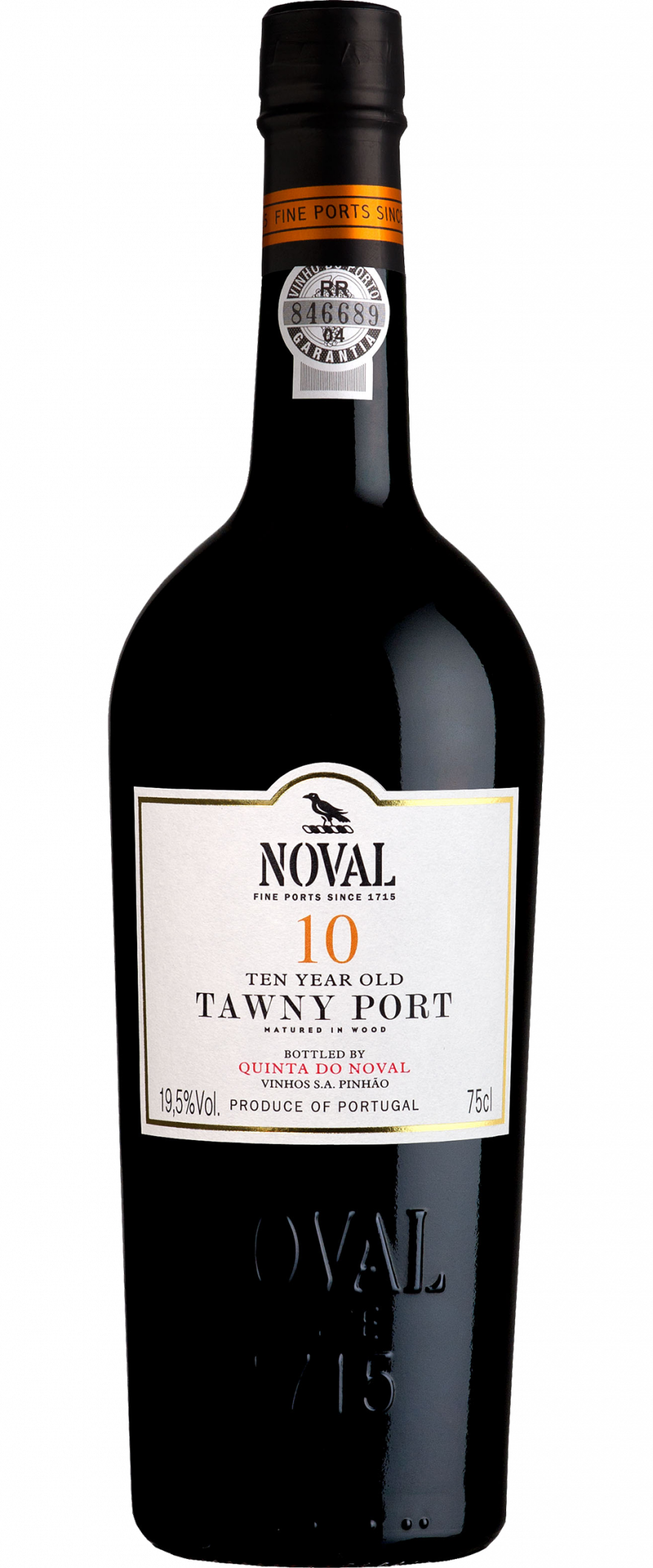 Douro Valley, Portugal
Noval 10 year old Tawny is a blend of old Ports from different vintages that have matured in oak casks, with an average age of 10 years.  It's a perfect expression of the Noval Tawny style. It has acquired the classical attributes of an old Tawny Port, while at the same time retaining much of the freshness and fruit of its youth.
View all Wines
- "This is very flattering up front, with a lush wave of warm date, fig and toffee leading the way, backed by subtle bitter almond and Brazil nut notes that add spine and contrast. A flash of green tea pierces the finish, adding a dry hint in turn and bringing you back for more. A wine with power that is also invigorating to drink."

- "The NV Black Ruby Reserve Porto is mostly Tinta Roriz, Touriga Franca and Tinto Cão aged in an equal mixture of oak and stainless steel. It comes in with 100 grams of residual sugar per liter. This has many fine attributes, but the most important is that it seems very much like Noval. Laced with an invigorating eucalyptus/cistus aromatic, it is always elegant in the mid-palate yet somehow still solid, something I find Noval does very well. It was one of the relatively few in this report that actually seemed better two days later (and most of the others were unfiltered). There is plenty of finesse and lift to the fruit. It is pointed, ripe and chock full of flavor while still showing off some power and structure. This was, in fact, a bit tight on opening. One of the more distinctive Reserves (in part, thanks to the aromatics), this is very well done at a good price point. It became one of my favorites. It is lovely and exceeds expectations, so I'm leaning up on this a bit. It should still be drunk young, as it won't reward aging."

- "The 2004 Quinta do Noval Nacional has a show-stopping bouquet that is cut from a completely different cloth than the 2004 Vintage. This is far more extravagant and decadent, with kirsch, camphor, incense and crushed violets exploding from the glass. You might think it was some super Barossa Syrah if you nosed it blind. The palate is intense with penetrating, citrus-fresh black currant and dark-plum fruit. It is has lovely caressing, slightly grainy textured, well-judged acidity and a composed, elegant finish. This is pure class, a hedonistic Nacional surfeit with swagger and style." - Robert Parker Wine Advocate
People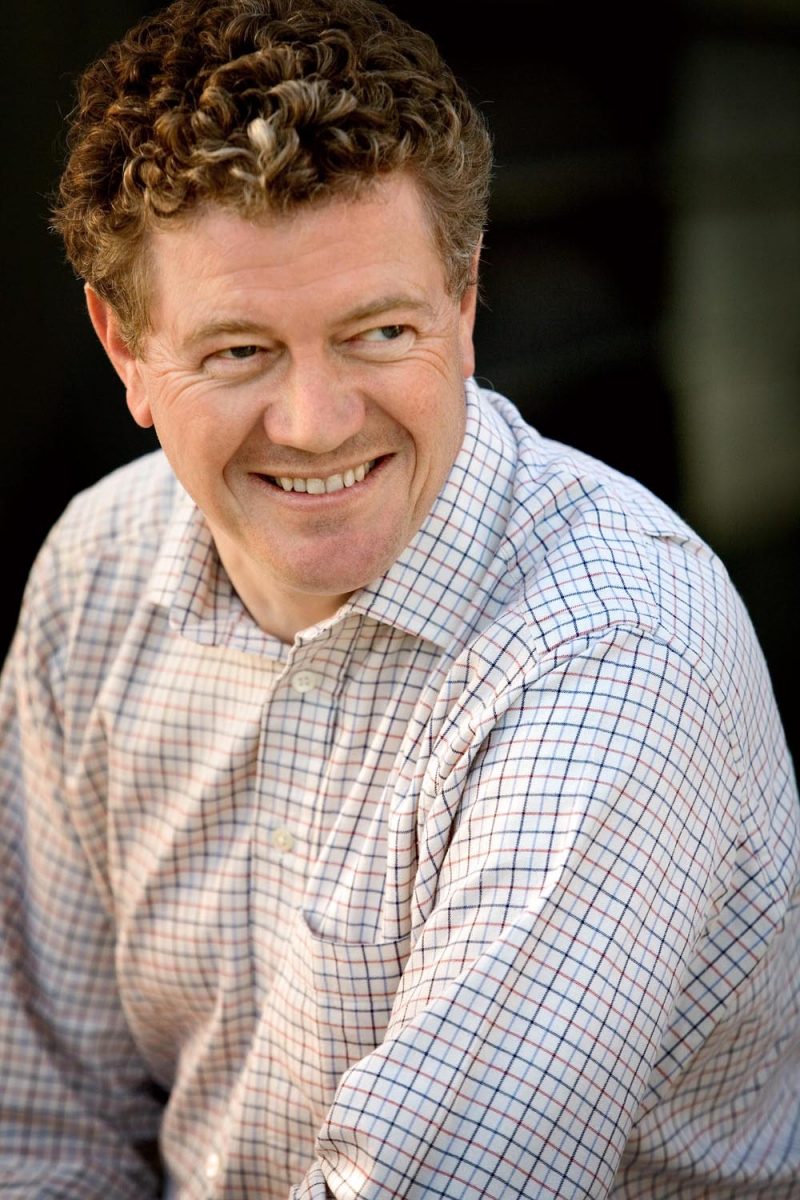 Christian Seely
Managing Director
Christian Seely was born in 1960, educated at Harrow School, Trinity College Cambridge and INSEAD. He has been Managing Director of Quinta do Noval since 1993.
Since 2001, he manages the AXA Millésimes group of vineyards, based at Château Pichon Baron in Pauillac. Besides this prestigious Pauillac Grand Cru Classé, Christian Seely is responsible for looking after Châteaux Pibran in Pauillac, Petit-Village in Pomerol, Suduiraut in Sauternes as well as Domaine de l'Arlot in Nuits-St-Georges, Disznókő in Hungary and Quinta do Noval in Portugal. He is also the President of the Compagnie Médocaine des Grands Crus, the Bordeaux Négociant, which is wholly owned by AXA Millésimes.
Apart from these AXA Millésimes companies, he is Managing Director and shareholder of Quinta da Romaneira in the Douro, and co-founder and joint owner of Coates and Seely Ltd, producer of English Sparkling wine in Hampshire, England.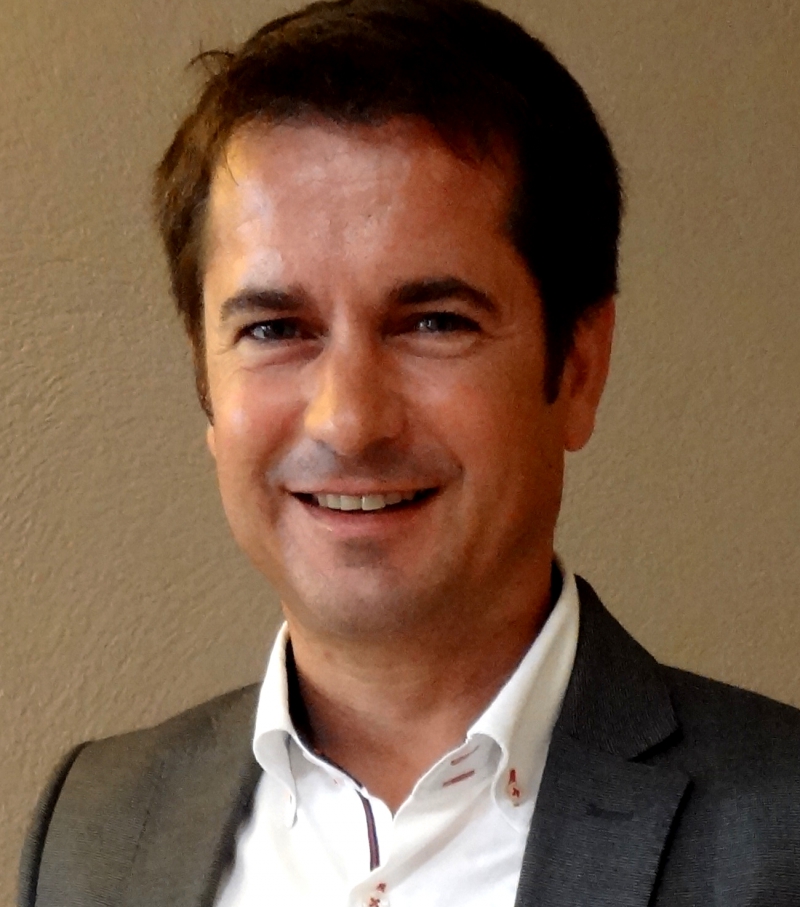 Xavier Sanchez
Senior Commercial and Marketing Director
Xavier Sanchez is a passionate and enthusiastic professional with a French and Spanish background in the wine trade. He was appointed as the International Commercial Director and Marketing Director AXA Millesimes in 2013, and is responsible for overseeing all 8 of AXA's properties. Xavier is based at company's Bordeaux headquarters at Pichon Baron in Pauillac. Xavier has more than 17 years in the wine industry. Before joining AXA, he was the Commercial Director for one of the most important Bordeaux wine merchants. Prior to that, he served as Managing Director and Commercial Director for several large Spanish wineries and distilleries for a period of 12 years.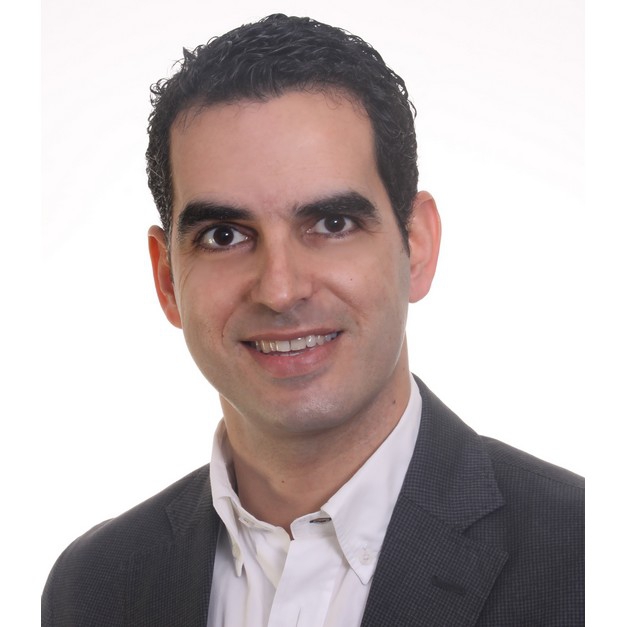 David Betti
Export Director
David Betti joined Quinta do Noval as export manager in 2012. He has a long history working with a number of Portuguese wine companies. His first position in the Port wine sector was at A.A. Cálem in the Tourism department of A.A. Cálem in 2003. That same year, he accepted a position in the Export department of this same company, where he had the chance to work in several European markets and also in Latin America, as Area Manager of the Cálem brand (both Porto and Douro DOC wines). In 2004, the holding Sogevinus Fine Wines, S.A., which owns A.A. Cálem bought the company J.W.Burmester & Cia. From this year onward, David Betti also started working with the brands Burmester and Gilberts brands, as well as a number of Spanish wines. In 2006, Sogevinus Fine Wines, S.A. bought the group Barros and its remarkable brands, of which the most important were Barros and Kopke. As Area Manager, David Betti became responsible for these brands in the markets of Africa, Latin America, Europe and also Russia. In March 2012, David Betti left Sogevinus Fine Wines and accepted a position in April as Export Manager at Quinta do Noval.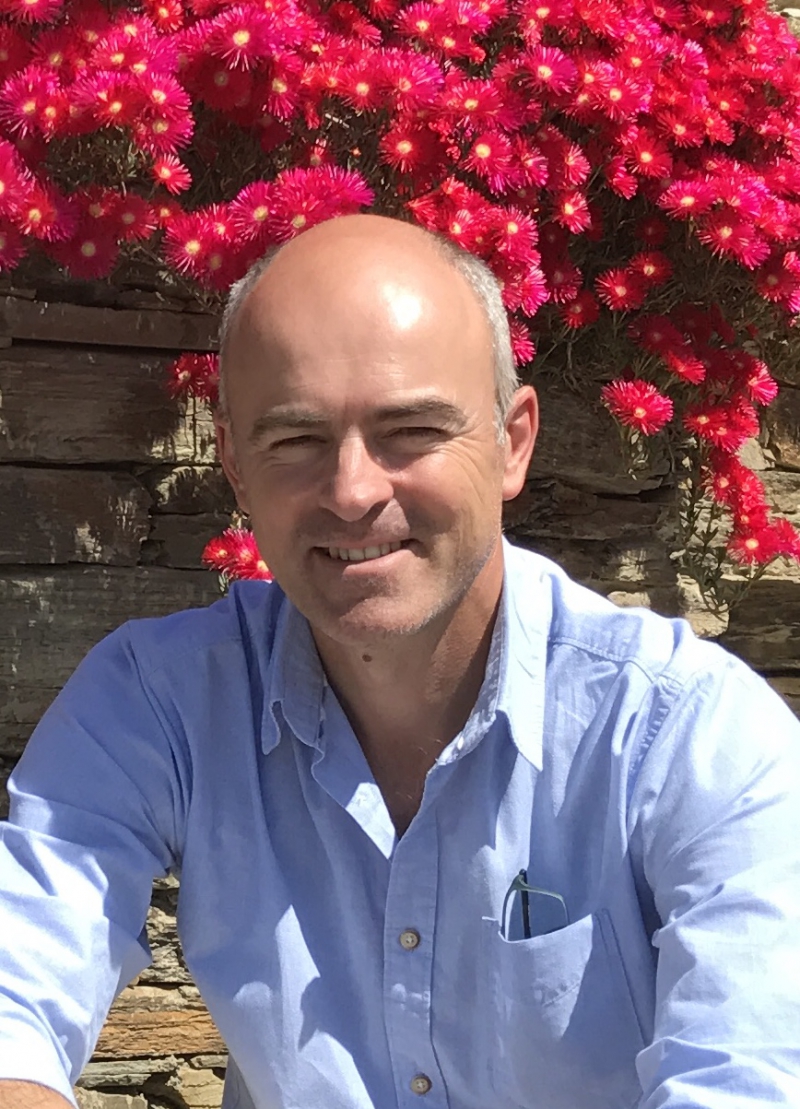 Carlos Agrellos
Technical Director