Cobb Wines
Sonoma Coast, California
David Cobb, a marine ecologist by trade, spent years studying soils and climatological charts in his search for the ideal place to establish a prime vineyard site. His search led him to the ridgetops of the Sonoma Coast where he could grow grapes suited to a more complex and graceful style of California pinot noir. In 1989, David Cobb began cultivating pinot noir at his sustainably farmed Coastlands Vineyard. Ross Cobb, David's son, joined him in the vineyards on breaks from college, quickly growing to love the hands-on work of growing wine grapes. After graduating with a degree in agroecology and sustainable agriculture, Ross embarked on a winemaking career, learning his craft from an array of pinot noir winemakers on two continents, including stints at Williams Selyem, Flowers, and Hirsch.
Though the original plan for Coastlands was simply to sell grapes to a few artisan vintners, Ross had a different vision for the exceptional fruit. In 2001, Ross crafted 130 cases of Cobb Wines' inaugural Coastlands Vineyard pinot noir. Since then, Ross has evolved to include four other hand-tended, independently owned vineyards on the Sonoma Coast. Though these vineyards share certain essential Sonoma Coast characteristics, they each have individual soil types, subtly different microclimates, and unique combinations of pinot noir selections.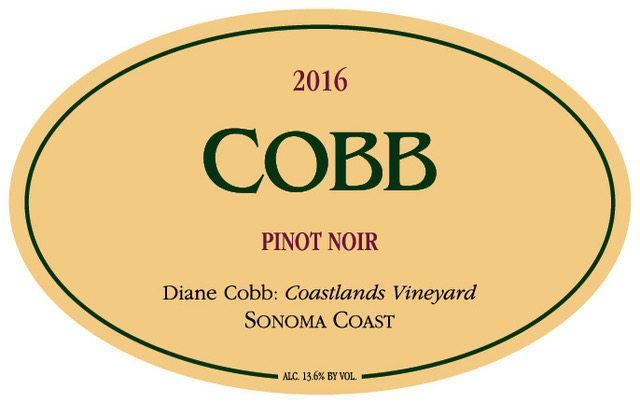 Sonoma Coast
When Coastlands was first being planted in 1989, very few varieties of pinot noir were available commercially, and fewer still tested under conditions on the edge of the continent. Working with the University of California at Davis, Diane Cobb established a University licensed nursery block at Coastlands that contained over 20 relatively unknown pinot noir varieties. In 1996, Diane doubled the size of the nursery block. For the new plantings she selected a single pinot noir variety she thought was both especially flavorful and well suited for the coastal climate. The Coastlands Vineyard: Diane Cobb Pinot Noir comes exclusively from this block and commemorates Diane's life at Coastlands from its founding in 1989 until her death in 2006. It is an expression of the love of her family, and of the 1.5 acres of vines she hand-tended, which now yield a lovely, complex and distinctive wine.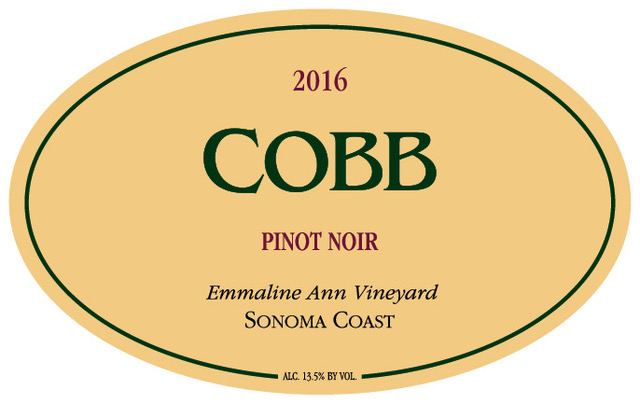 Sonoma Coast
Often the most subtle and sophisticated expression of Cobb Pinot Noir, Emmaline Anne Vineyard sits at the western margin of Sebastopol, California, in one of the Sonoma Coast's coldest microclimates and gets the most shade and fog of any of the vineyards Cobb works with. The combination of pinot noir varieties and the terroir of this small vineyard result in pinot noirs that are delicate and beautifully complex, with relatively low levels of alcohol.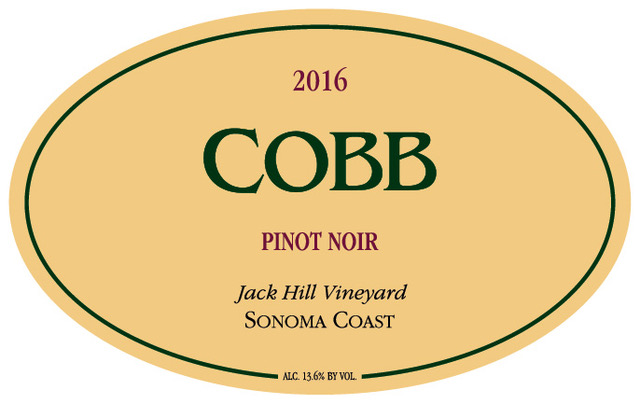 Sonoma Coast
This 2-acre vineyard overlooks the Freestone Valley near Occidental, north of San Francisco in far western Sonoma County. The soils are the sandy loams typical of the ridgetops of this portion of western Sonoma County. Jack Hill is planted to three clones of pinot noir grown on a west-facing slope. Surrounded by dense oak forest and Douglas fir, this steep vineyard produces a graceful and complex expression of coastal Sonoma County pinot noir.
Sonoma Coast
This 6-acre vineyard is owned by Russell Rice and his wife, Dr. Helene Spivak. It is a few miles further inland than Cobb Wines' other vineyards, but is still influenced by the Pacific Ocean to the west. A unique soil composition, northern exposure, and the distinct varieties of Dijon and Swan pinot noir planted here, collectively produce a characteristically aromatic, complex wine. 
View all Wines
People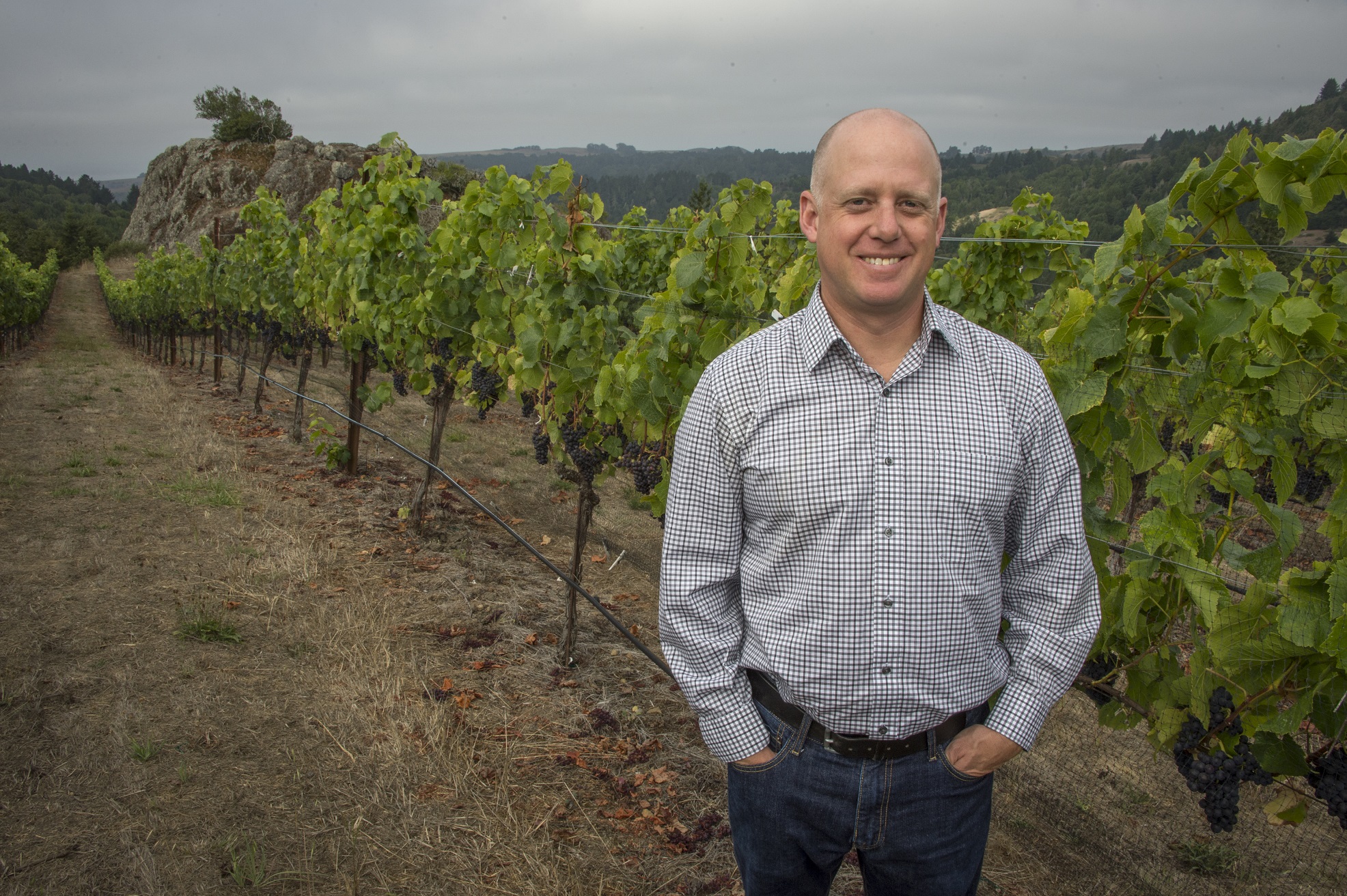 Ross Cobb
Since founding Cobb Wines with his father in 2001, Ross Cobb has guided Cobb's winemaking program, championing a complex, cool-climate style of Pinot Noir that captures the sophistication of the Sonoma Coast. Approaching his work with an extreme dedication to craft—in both viticulture and winemaking—Ross has quietly earned a reputation as a Pinot Noir specialist, producing benchmark single-vineyard wines. In the winery, Ross applies traditional techniques and a gentle hand to capture the personality of each vineyard, while emphasizing quality and complexity at every stage of winemaking.
While working toward a degree in biology at the University of California, Santa Cruz, Ross began helping his father David with the planting of Coastlands Vineyard on the Sonoma Coast. Working in the vineyard on weekends and summers, Ross fell in love with the process of growing grapes and switched his major to agroecology and sustainable agriculture. After earning his degree, Ross joined the team at Ferrari-Carano Vineyards and Winery in Dry Creek Valley, where he established a soils laboratory and winery research team. At the same time, Ross remained deeply involved at Coastlands Vineyard, making his own non-commercial, small-lot Pinot Noirs each year. He also regularly tasted barrel samples, alongside Bert Williams, of wines being made by Williams Selyem from Coastlands fruit. "As I was making my own wines and tasting what Bert was doing with our fruit," says Ross, "something happened. I realized how deeply I wanted to make the best wines possible—beautiful wines. To do this, I dedicated myself to learning everything I possibly could about Pinot Noir viticulture and winemaking."
Over the next decade, Ross honed his winemaking skills. At the same time, he also narrowed his focus, developing a special talent for crafting Sonoma Coast Pinot Noirs. Following a stint as the enologist and lab manager for Randall Grahm at Bonny Doon Vineyard, Ross joined the Williams Selyem team as viticulturist and enologist. At Williams Selyem, Ross was able to work alongside Bert Williams and Bob Cabral, while at the same time working with grapes from Coastlands Vineyard. In 2000, Ross joined Flowers Vineyard and Winery as assistant winemaker. While at Flowers, Ross further refined his approach to Sonoma Coast Pinot Noir, and ultimately took over from Hugh Chappelle as winemaker in 2004. During his tenure at Flowers, Ross and his father, David, founded Cobb Wines, crafting 150 cases of their inaugural Coastlands Vineyard Pinot Noir in 2001.
As the winemaker for Cobb Wines, Ross divides his energies between the vineyards and winemaking to create singular wines with a clearly defined style. This style highlights a more complex and aromatic, lower-alcohol expression of Pinot Noir, picked at lower Brix and aged with a modest amount of new French oak. At the same time, Ross is constantly striving to enhance his knowledge, and has traveled to Burgundy eight times in the past eight years, meeting with as many as 100 different winemakers and numerous French coopers to expand his understanding of Pinot Noir, enhance his barrel program, and further refine his palate.
Maps