New York Lifestyles magazine selected Champagne Ayala Brut Majeur as a great gift for Father's Day or to celebrate a graduate with!
The journalist says, "as June 2021 is about festive toasts, let's skip foam-topped mugs and hone in on my latest discover: Champagne Ayala Brut Majeur. Here, three grapes come together to ensure Ayala strikes all the right notes while it complements pretty much anything on the menu, from cheese plates and caviar to chicken wings and sliders."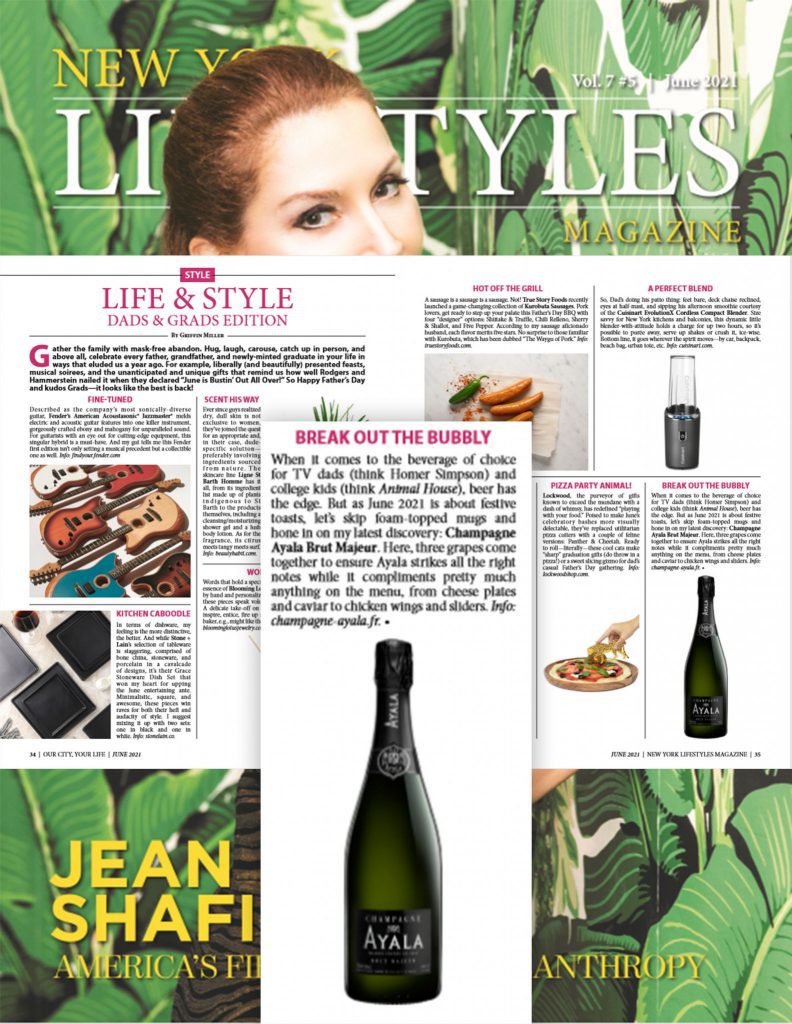 Champagne Ayala

Champagne, France

Brut Majeur is the epitome of a non-vintage brut from a great, historic House and is the finest ambassador for the House's freshness and elegance. A blend of Chardonnay, Pinot Noir and Pinot Meunier grapes, coupled with extended aging in Ayala's cellars and a low dosage, make this wine suitable for any occasion.
Champagne, France

Ayala is one of the most exciting stories in Champagne today, almost the definition of a boutique Champagne producer. Independently owned, a small, young and dynamic team handles every step of production from grape reception to labeling in their jewel of a facility with incredible precision, crafting Chardonnay-focused wines that deliver immense pleasure, freshness, and elegance.