In honor of Bastille Day this week, Forbes encourages wine lovers to celebrate with French rosé, like Château Minuty! The story explains that the United States has become the second largest rosé consumer market in the world, "increasing national consumption by 45% in the past 10 years," and that's all because of consumer demand.
Michelle Waleck, North American business development manager for Château Minuty explains the phenomenon with more context. "Rosé consumption in the U.S. is so fascinating because it's one of the only wine categories where the consumer introduced retailers and gatekeepers to the wines after experiencing them while vacationing in St. Tropez and other parts of southern France."
The story then provides more details about the Provence style, as well as other expressions from different regions in France. Read the full story HERE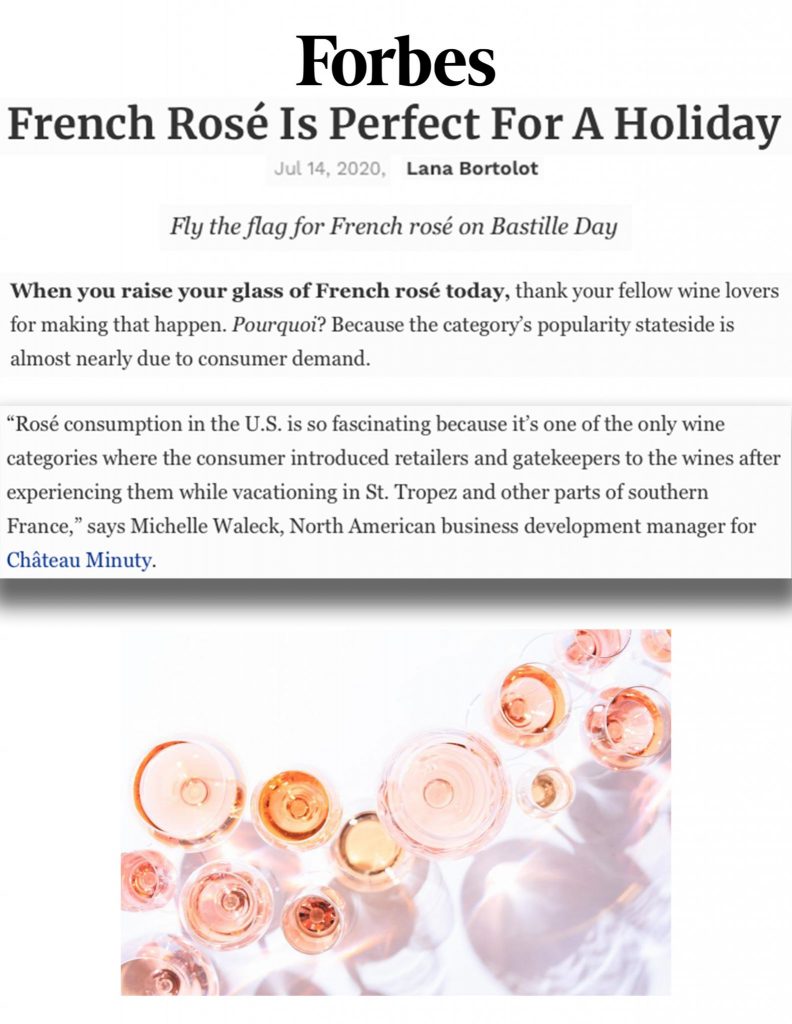 Côtes de Provence

Château Minuty is the global leader in Côtes de Provence rosé, and beyond that it can be argued is the most important estate in the history of Provence rosé. The Saint-Tropez based, family owned estate has been, since its founding, one of the quality leaders for the region. Minuty then became one of the most visible producers in the second half of the 20th century, a result of quality production and commercial foresight when no one in the region could imagine the global phenomenon Provence rosé would become. And then in the last two decades, Minuty defined the vision for and led the unbelievable growth in Provence rosé around the globe.