Whit & Whimsy published an inspirational story to "Frenchify" your summer while remaining safely at home this year. This is worth reading as there are so many creative and fun ideas to keep in mind as we continue to embrace the joys of summer, while adhering to social distancing rules and precautions. One of the first things recommended is to Drink French Rosé, such as one of her favorites, Château Minuty. She suggests to take it up a notch and learn more about French wines while enjoying them through online classes.
Take a look at the full list of ideas HERE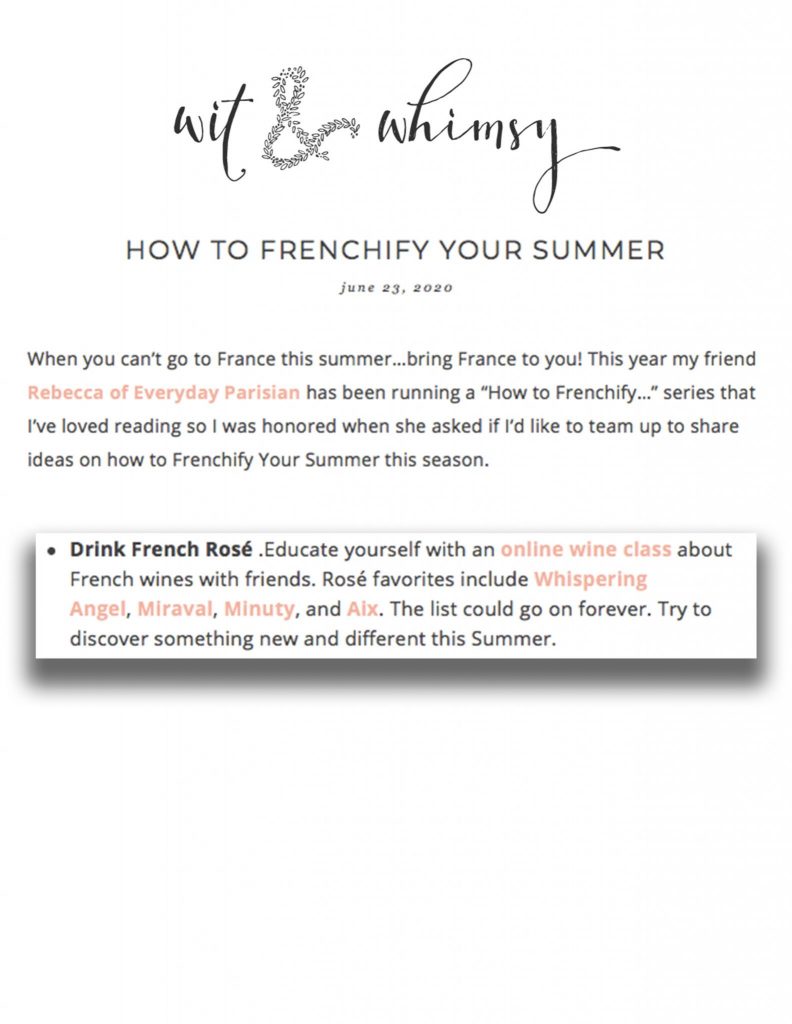 Côtes de Provence

Château Minuty is the global leader in Côtes de Provence rosé, and beyond that it can be argued is the most important estate in the history of Provence rosé. The Saint-Tropez based, family owned estate has been, since its founding, one of the quality leaders for the region. Minuty then became one of the most visible producers in the second half of the 20th century, a result of quality production and commercial foresight when no one in the region could imagine the global phenomenon Provence rosé would become. And then in the last two decades, Minuty defined the vision for and led the unbelievable growth in Provence rosé around the globe.