Join VINTUS, Château Minuty and several special guests as we kick off rosé season in true riviera fashion, with a live performance via ZOOM from Saint-Tropez by international DJ Rod Andrieu.

While we are unable to visit them this season on the French Riviera, Minuty still allows us to dream – maybe only for a few moments – of sharing a glass with friends at sunset, in the summer, somewhere beautiful. We very much look forward to seeing you on Saturday, and encourage everyone to get into the Saint-Tropez spirit with straw hats, linen shirts and, of course, a glass of rosé!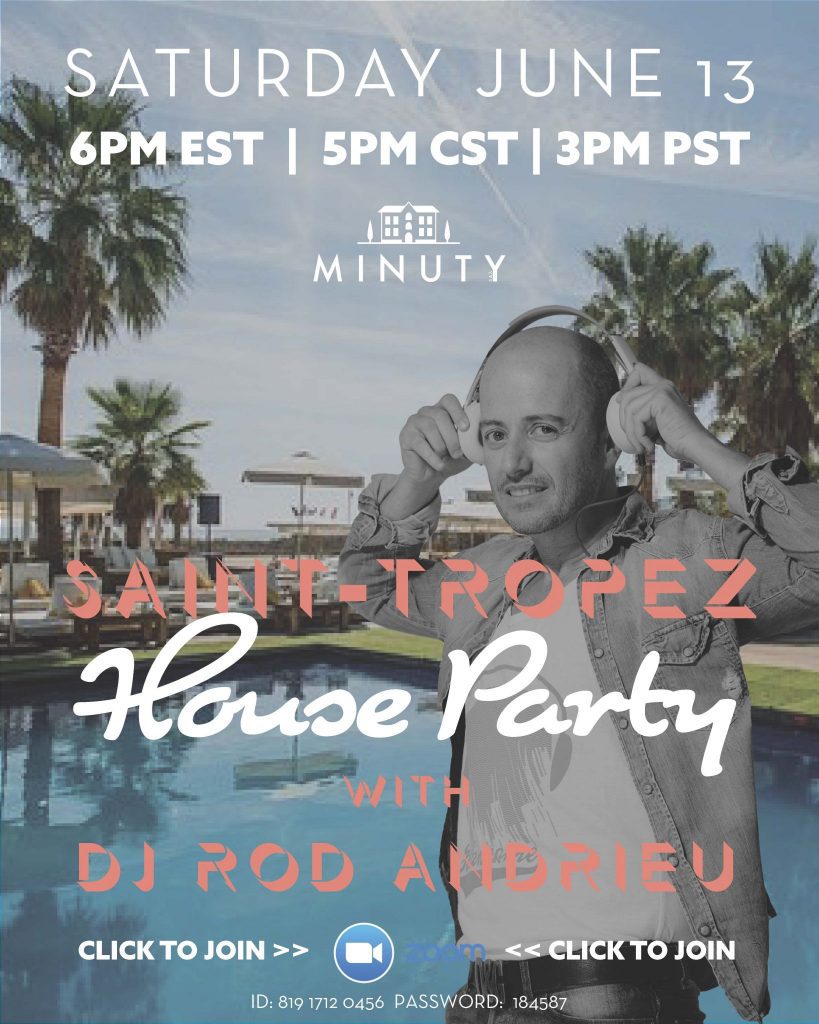 Côtes de Provence

Château Minuty is the global leader in Côtes de Provence rosé, and beyond that it can be argued is the most important estate in the history of Provence rosé. The Saint-Tropez based, family owned estate has been, since its founding, one of the quality leaders for the region. Minuty then became one of the most visible producers in the second half of the 20th century, a result of quality production and commercial foresight when no one in the region could imagine the global phenomenon Provence rosé would become. And then in the last two decades, Minuty defined the vision for and led the unbelievable growth in Provence rosé around the globe.