About this video
We learned about Champagne Bollinger La Grande Année Rosé 2012 in the third installment of Bollinger's Behind the Scenes video series with Deputy Chef de Cave Denis Bunner. The informative session provides a great overview of this beautiful wine, and offers great context about why Bollinger only adds 5% still red wine to the base white wine whereas most other producers add 10-20%.
Many people do not know that Bollinger actually produces a still red wine, La Côte aux Enfant. This wine, produced from Grand Crus fruit in the village of Ay, is what goes into La Grande Année Rosé. It produces extremely intense ripe grapes with high concentration due to the South/South east facing vineyard, with a finished product that borders on the quality of Burgundian Grand Crus. Denis explains that using any more than 5% of this wine would be overpowering, as they are looking to preserve the style of La Grande Année while adding a touch of extra structure and fruit. 
Watch the video to learn more about the winemaking and taste profile of this standout.  
PDF Embedder requires a url attribute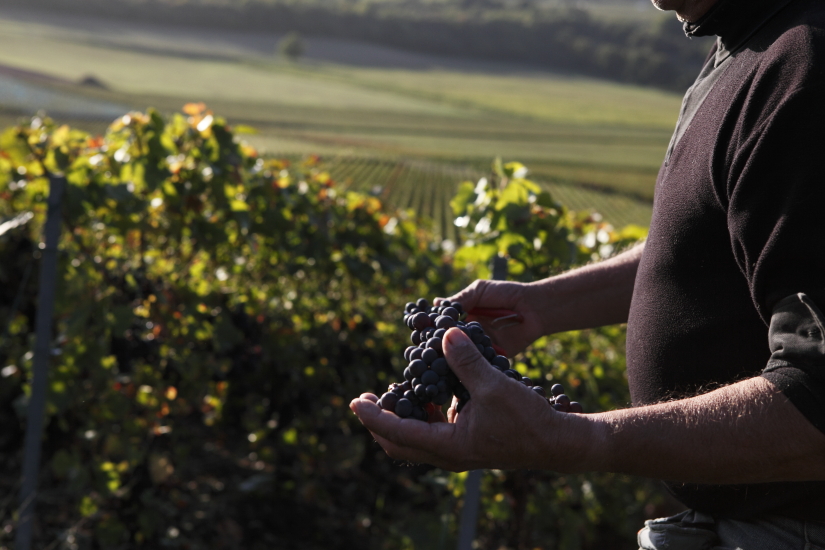 Champagne Bollinger

Champagne, France

La Grande Année: The Great Year. This Champagne is the embodiment of everything that makes Bollinger the producer that stands apart in Champagne. La Grande Année, or LGA, preserves the traditions of the past and symbolizes the word "hand-crafted" so strongly that an overused word suddenly becomes the only appropriate definition.
Champagne, France

Bollinger is one of the rare Grande Marques that's still family owned. Known for its rich, elegant and polished style of Champagne, their outstanding wines are the result of rigorous attention to detail and incredibly labor-intensive practices that few houses are willing to undertake. Underscoring its excellence, Bollinger has remained British secret agent James Bond's Champagne of choice since 1973.