Chateau de Nalys Grand Vin Rouge was featured in a "Romantic Wines for Valentine's Day" segment on WPTV5 (West Palm Beach NBC affiliate). Sommelier and wine expert Stephanie Miskew joined the host to share four romantic reds to uncork next week, describing the Grand Vin Rouge as "bold yet elegant," with "notes of cherry and baking spices." The segment also appeared on the stations website, which can be viewed here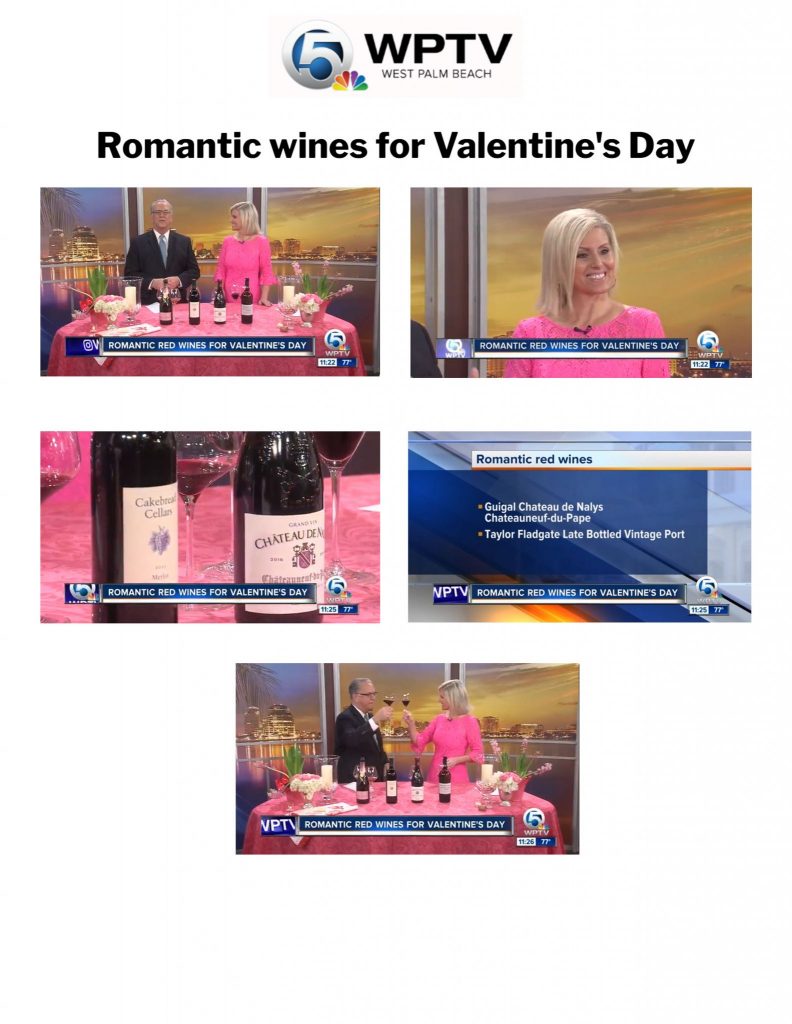 Château de Nalys

Chateauneuf-du-Pape

The realization of the Guigal family's dream of Châfteauneuf-du-Pape: 3 extraordinary vineyards coming together in an intensely expressive, utterly complete wine. 
Châteauneuf-du-Pape, France

Since its creation in 1946 by Etienne Guigal, the Guigal family has produced a Châteauneuf-du-Pape. The terroirs of Nalys realize a dream spanning three generations to join this leading prestigious and historic appellation. Marcel and Philippe Guigal will bring passion and rigour, their family quality philosophy, and the ambition of waving the flag of Châteauneuf-du-Pape at the very highest level.