Men's lifestyle website, The Manual, included the Guigal Côte Rôtie Brune et Blonde in the holiday wine story, "12 Best Bottles of Wine to Bring to Christmas Dinner." Writer Sam Slaughter noted that the wine is "a great example of red grapes and white grapes working in harmony," and highlighted that the Syrah in the wine is "tempered by low levels of acidity and tannin, creating a balanced wine that is ready for long periods of aging." Read the full story and list of recommendations here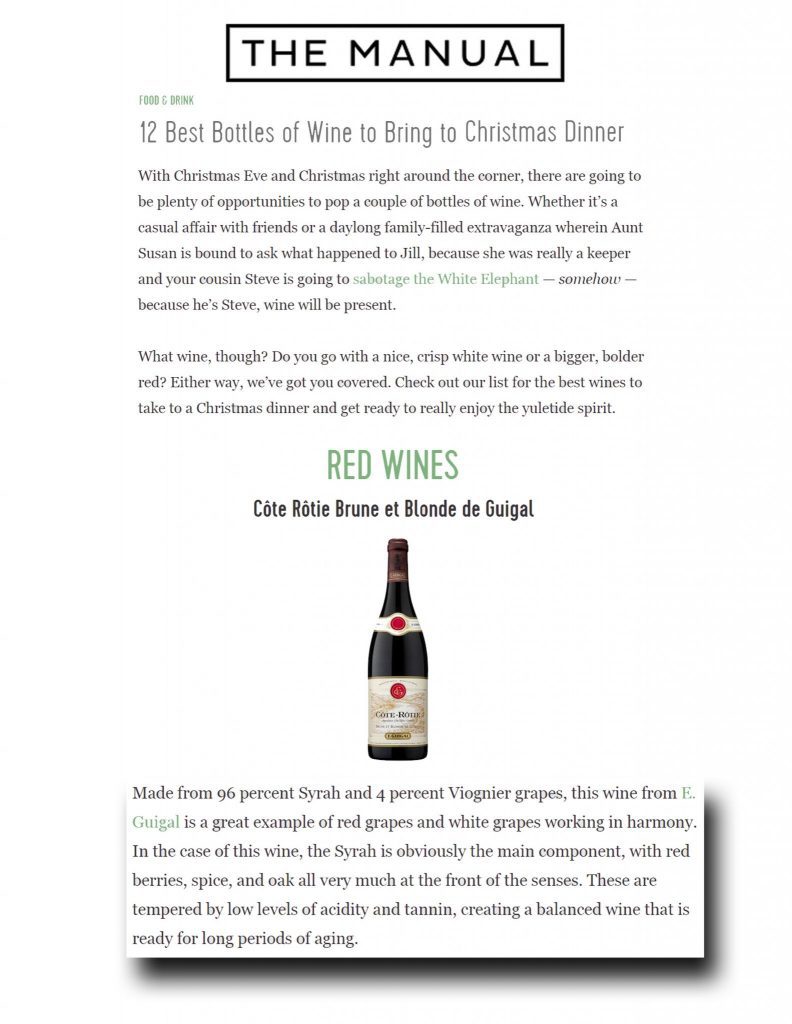 E. Guigal

Guigal is synonymous with the Côte-Rôtie area, for bringing this great wine region to prominence, and for owning three times as much land as next largest land-owner, vinifiying 1/3 of the total appellation, and unquestionably holding the finest sites in this tiny, special area. The incredible Syrah from this area, co-fermented with a touch of Viognier, has tremendously balanced concentration, depth and finesse.
Rhône Valley, France

The more you learn about the Guigal family, the more astounding becomes their story.  Their wines are the benchmarks for every Rhone appellation, and over the last thirty years they have become arguably the most lauded producer in the world.  Year after year the Guigal family produces wines of exceptional quality that in all classes offer exceptional value.