Errázuriz
MAX Sauvignon Blanc 2017
Aconcagua Costa
It's becoming common knowledge, Errazuriz is one of the most interesting quality areas to grow Sauvignon Blanc, with wines that sit between the fruit of New Zealand and the minerality of the Loire Valley. MAX Sauvignon Blanc grapes come from the Manzanar Vineyard in Chile's newest appellation, Aconcagua Costa. Planted by Errazuriz in 2005 and just 8 miles from the Pacific Ocean, the combination of cool climate and diverse, quality soils creates wines with tremendous freshness and bracing minerality.
VINEYARD

The grapes were sourced from the Manzanar vineyard, located just 7.5 miles from the Pacific Ocean. The vines are planted at an altitude of 100 to 200 and 328 to 656 feet above sea level. The clay-loam soil is just 12 inches deep, with a stratum of clay and metamorphic rock (schist) underneath. These unique features are ideal for growing cold-climate grape varieties.
WINEMAKING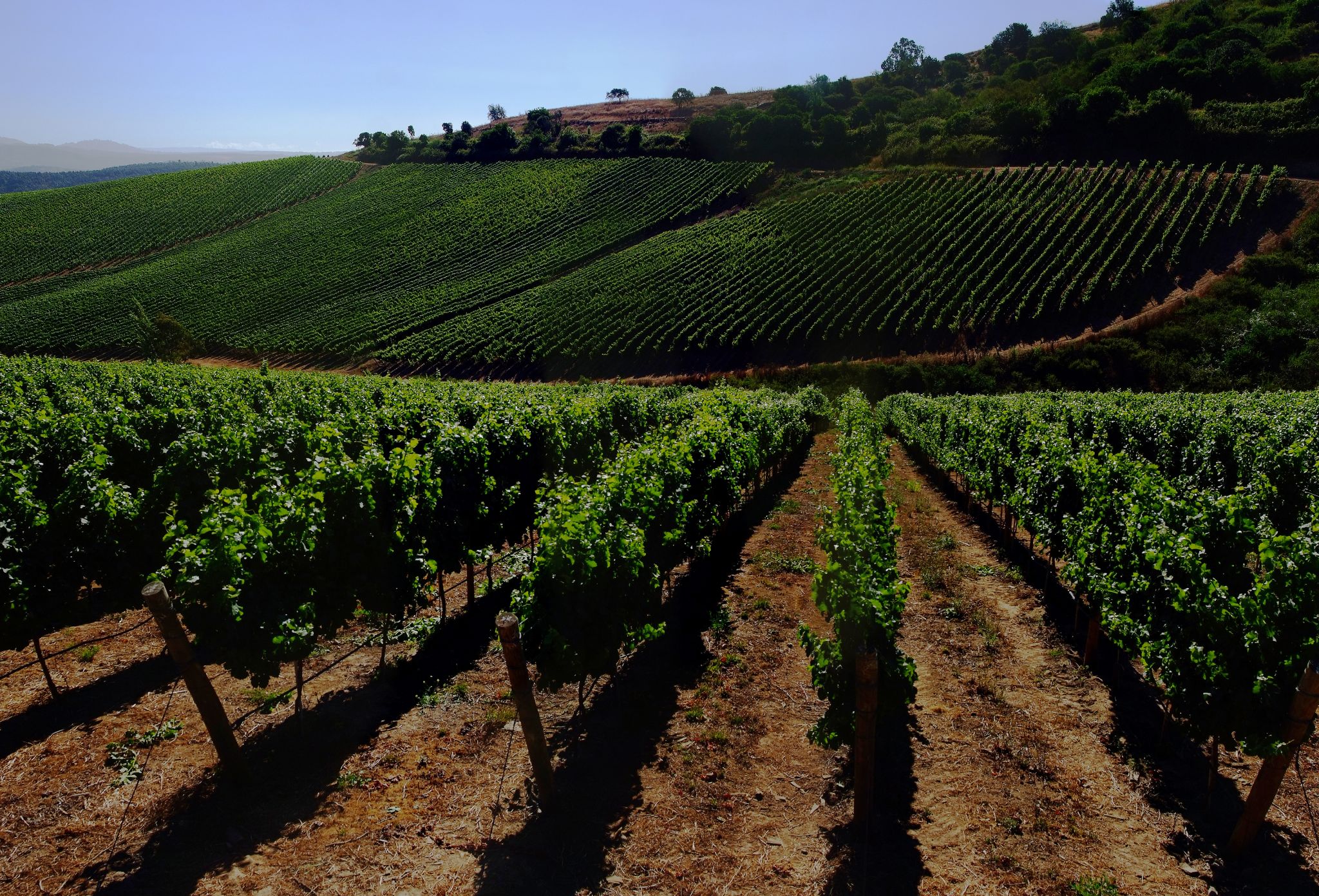 Grapes were picked in the early morning and carefully transported to the winery, where they are pressed. Juice is fermented in stainless steel tanks at a temperature between 14 to 16°C during 15 to 20 days, then softly filtered and bottled.
VINTAGE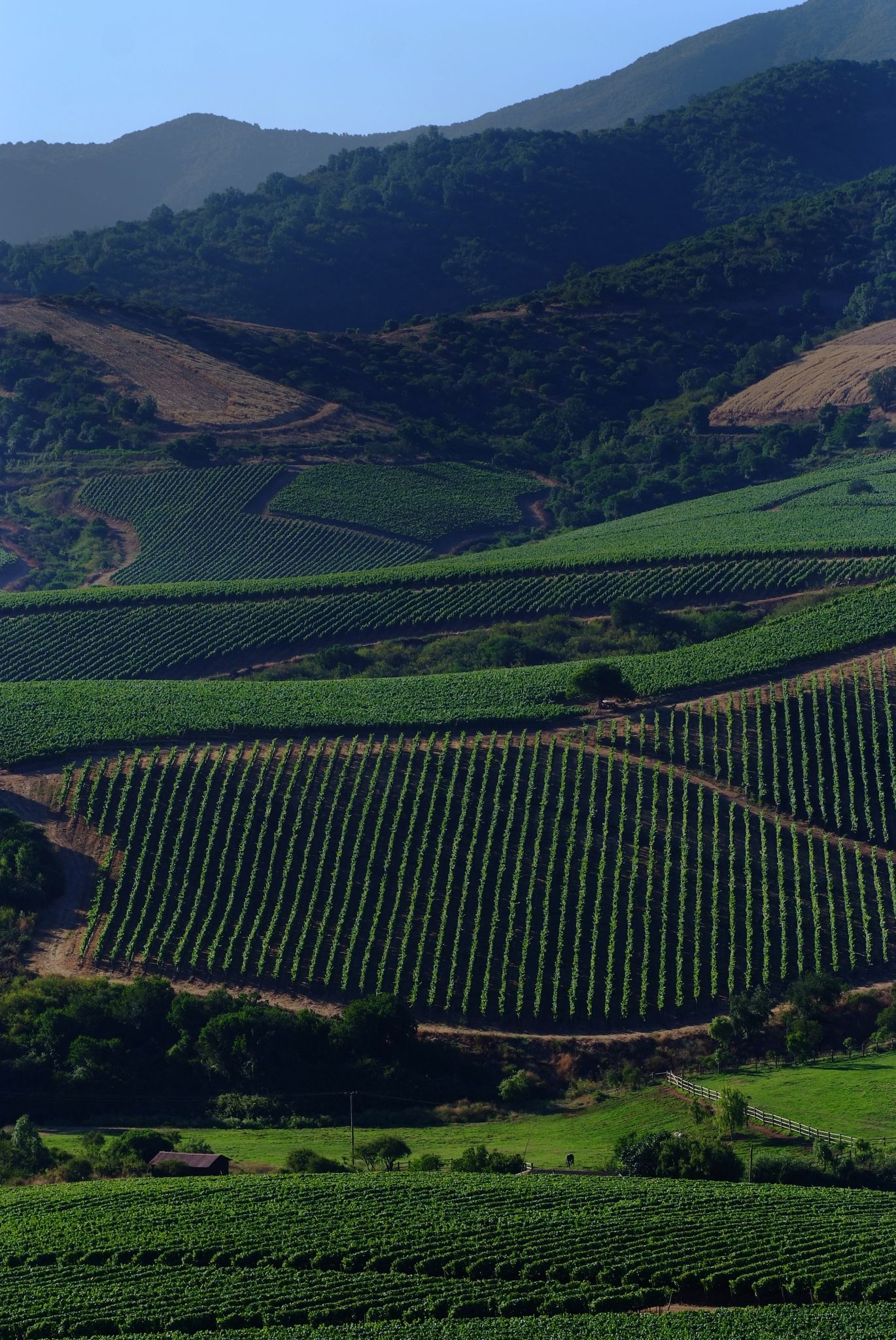 The 2017 vintage was characterized by a mild and dry winter, followed by a very sunny and warm summer, finalized by an early harvest. As a result the vintage allowed for wines with sophistication that beautifully balance fruit concentration, structure and depth mainly given the season's particularly low yields. The wines of 2017 have an immense sense of purity, minerality, intensity and structure.
TASTING NOTE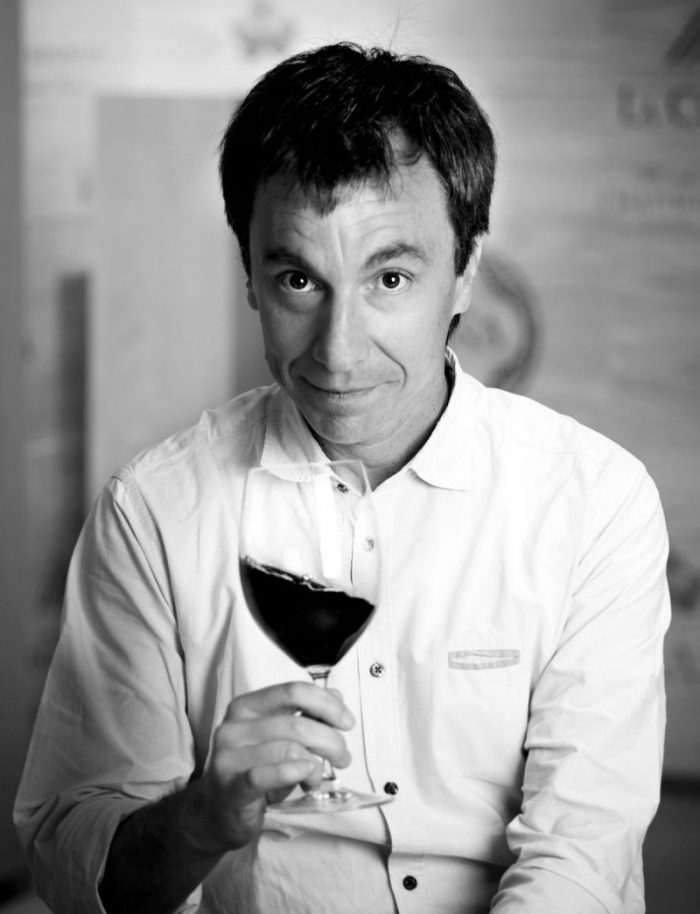 Silver yellow color with greenish hues. On the nose, this Sauvignon Blanc first reveals its herbal profile, with hints of tomato leaf, herbs and green chili, plus some citrus notes that remind you of tangerine and lemon skin. On the palate, citrus and herbal notes intertwine creating a refreshing, crunchy and vibrant set. A persistent and vertical wine with refreshing acidity.
Grape Varieties
Sauvignon Blanc
Appellation
Aconcagua Costa
Farming
Certified Sustainable. Environmentally friendly processes include using gravity instead of pumps to move wine, controlling temperatures with wind in underground ducts to avoid use of air conditioning, and using solar panels and special window glass to save energy.
Suggested Retail Price
$20.00

James Suckling - "Lovely tarte au citron and citrus flowers aromas lead into a ripe and elegant sauvignon. Generous and crisp with a long, polished finish. Drink or hold."
More on Errázuriz MAX Sauvignon Blanc 2017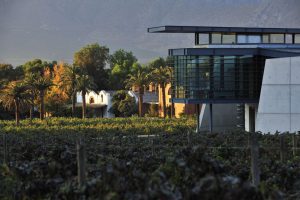 March 25, 2019 - Author Philip S. Kampe features both MAX Sauvignon Blanc 2017 & MAX Carmenere 2016 in his recent article, "How to Choose Wines By The Glass For Your Bar or Restaurant."…
Other Wines by this Producer

Aconcagua Valley
We'll go out in a limb here and say that this is one of the world's great values in quality Cabernet Sauvignon and, beyond that, a Cabernet that utterly reflects where it is grown. A perfect package of fresh and savory fruits and spices within a frame of juicy and supple tannins that offer both pleasure and structure.

Aconcagua Valley
The grape long-lost in Bordeaux that has become a unique signature in Chile, MAX Carmenere is captivating with aromas of spice and black fruit on the nose, along with black pepper, toast and a long, silky palate. This voluptuous, juicy wine is generous in soft tannins, and its tremendous concentration and typicity promise excellent cellaring potential.

Aconcagua Costa
Hailing from a daring planting nearly 15 years ago of vineyards fewer than ten miles from the Pacific Ocean, MAX Pinot Noir is a stunning expression of Pinot Noir that we believe makes it one of the highest quality, most interesting, and most original Pinot Noirs available at its price from anywhere in the world.

Aconcagua Costa
One of Francisco Baettig's favorite varietals to work with, year after year MAX Chardonnay is noted for its crispness and lively acidity. The exceptional soils and cool ocean breeze provide optimal conditions for Chardonnay in Errazuriz' coastal vineyards, located just 8 miles from the Pacific. Th­e diverse soils control plant vigor, producing fruit that is balanced yet intensely concentrated, with a beautiful fresh citrus and mineral profile.

Aconcagua Valley
Introduced with the 1983 vintage, Don Maximiano was among the first of the new generation of "Super-Chileans." The flagship for the estate and a global symbol of how distinct and extraordinary the wines of Chile can be, this world class Cabernet oozes with irresistible fruit that is detailed, balanced and long.

Aconcagua Costa
Errazuriz' Chardonnay Aconcagua Costa (formerly referred to as the Wild Ferment Chardonnay) is recognized as perhaps the top Chardonnay from South America. Errazuriz ferments its best lots of Chardonnay using natural yeast. Natural fermentation starts slower than inoculated fermentation because the yeasts must grow to sufficient numbers to transform sugars into alcohol. During this period the yeasts produce by-products which add distinctive flavors and complexity to the wine.