Château Minuty
M de Minuty Rosé 2019
Côtes de Provence
Minuty invites you to savor the essence of the French Riviera with its third M de Minuty Limited Edition bottle. This year's iconic M de Minuty "Bouteille Provencale" breathes new life through the vibrant designs of Barcelona based visual artists Zosen Bandido and Mina Hamada. Illustrating the world of Minuty through the Mediterranean sea, sun and soil, this eye-catching bottle invites you to picture yourself on the beach enjoying all the pleasures of summer.
As a way to honor its international presence, Minuty partners with different global artists each year to capture the essence of the vintage and to celebrate the St. Tropez lifestyle on the M de Minuty bottle. After collaborating in 2018 with American artist Ashley Mary and in 2019 with English artist Ruby Taylor, in 2020 Minuty has partnered with Zosen Bandido and Mina Hamada, two visual artists based in Barcelona. Zosen grew up in Buenos Aires and Mina in Tokyo – and together they create art through a global lens. Their passion for street art, bright colors and free forms led them to collaborate on murals in various formats, including outdoor walls, canvas paintings, illustrations, screen prints and handmade books. Their work can be seen in several European, South American, North American and Japanese cities
Vineyard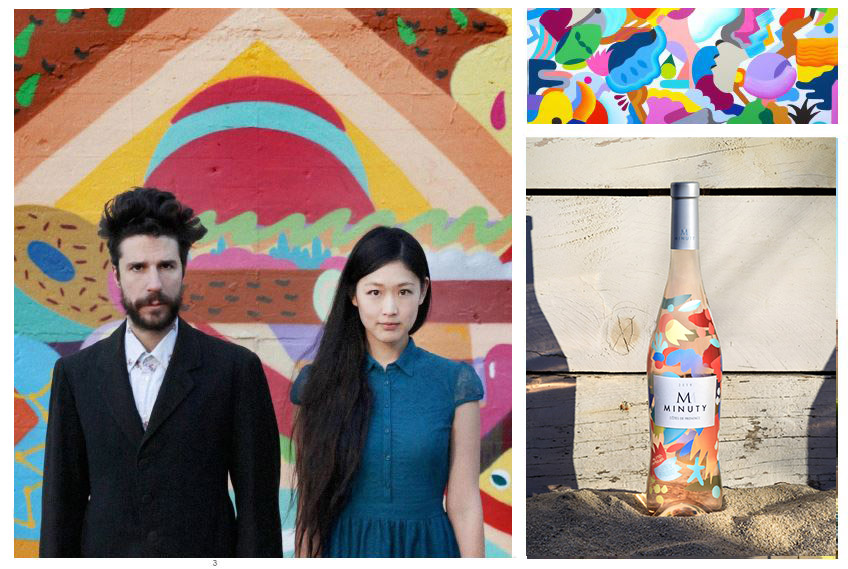 M de Minuty comes entirely from hand harvested grapes grown in the Côtes de Provence, making it perhaps the only major regional wine that is still hand harvested. The source for the majority of the wine is from partners in the highest quality Côtes de Provence vineyards. Minuty's original estate vineyard in Saint Tropez, and their estate one hour north in the hills of Vidauban also contribute fruit.
As with all their wines, the focus is on working with high quality Grenache grapes that can bring aromatic complexity and gorgeous fruit flavors while offering a seamless and fresh structure.
In regards to their own vineyard holdings, the Minuty family is proud of their strong commitment to sustainable viticulture. They quickly achieved the French government's High Environmental Value certification for the estate's biodiversity, farm management to limit inputs, and broader commitment to limiting environmental impact. All their vineyards have long been grown without the use of chemicals.
Winemaking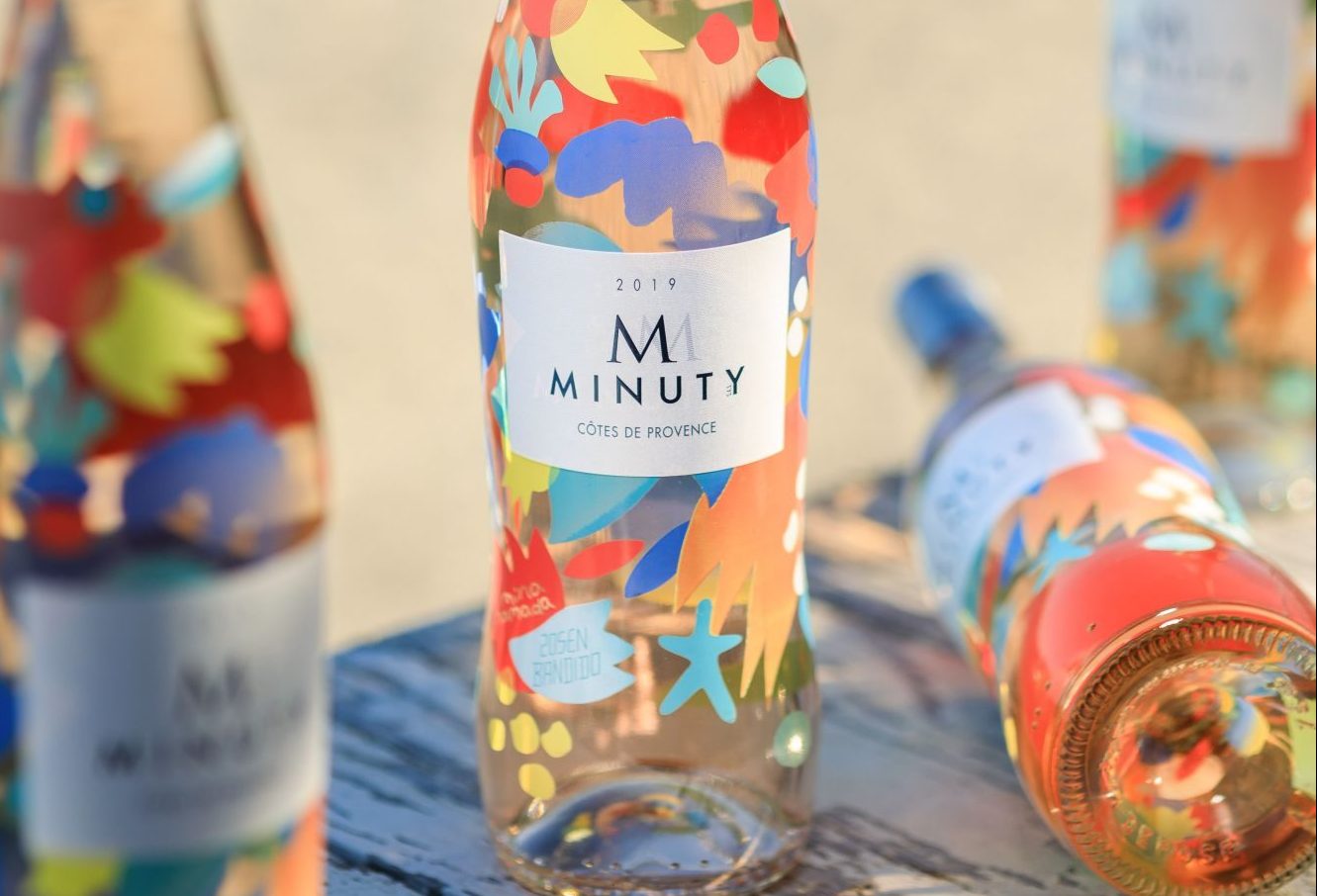 As with all Minuty wines, fruit is handpicked. Just as important, they time the picking with their pressing, so that when the grapes are picked and brought over to the winery, they immediately go to the press, protected by carbonic gas. Grapes are chilled and alcoholic fermentation takes place at cool temperature and lasts around 3 weeks. There is no malolactic fermentation. Selection and blending are done around the end of November.
Vintage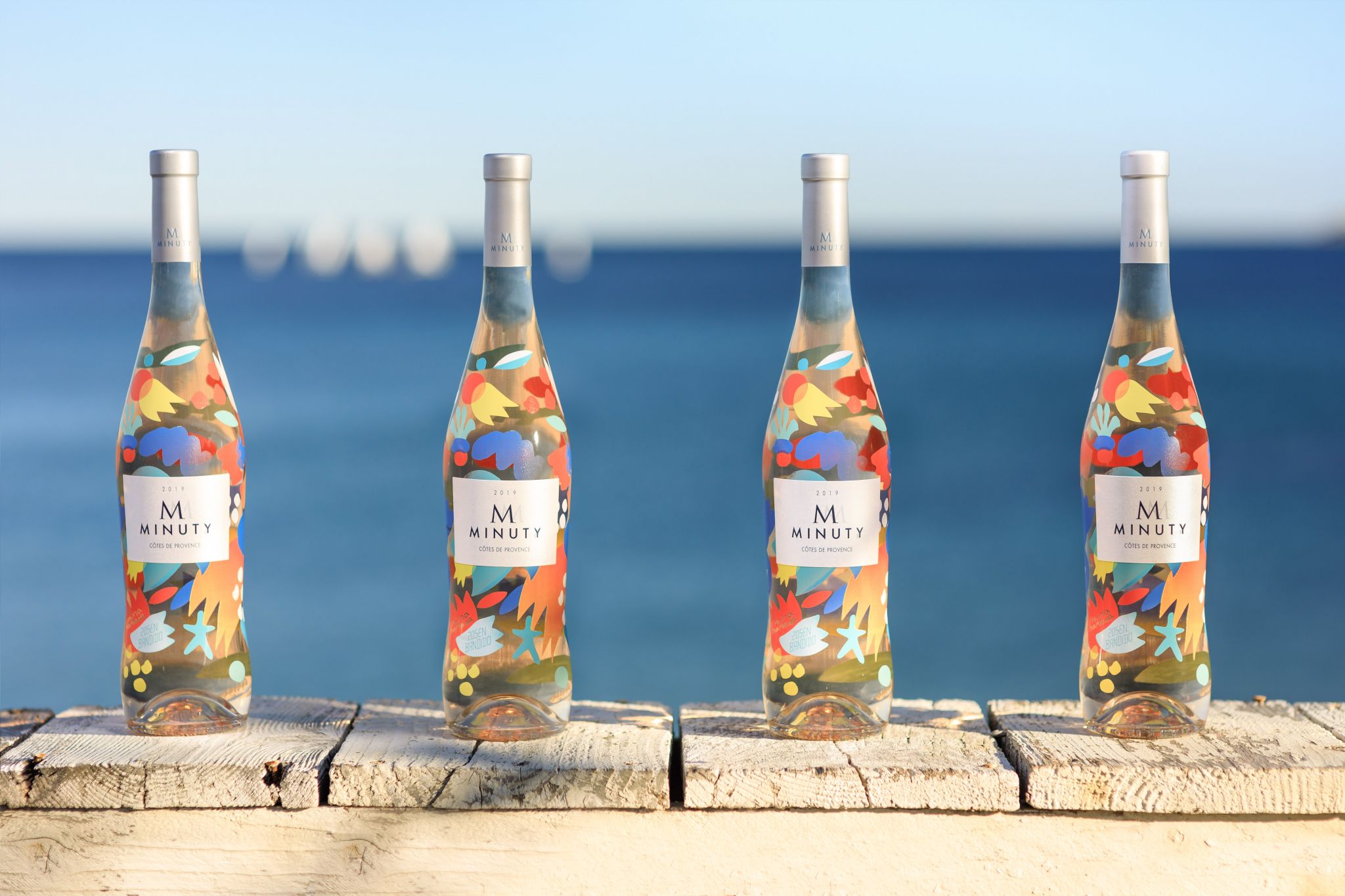 2019 was an excellent vintage. The late warm weather resulted in an early and relatively quick harvest, and the estate focus on viticulture and winemaking to emphasize freshness plays beautifully with the intense fruit. The final blend of the 2019 is 50% Grenache, 30% Cinsault and 20% Syrah.
Tasting Note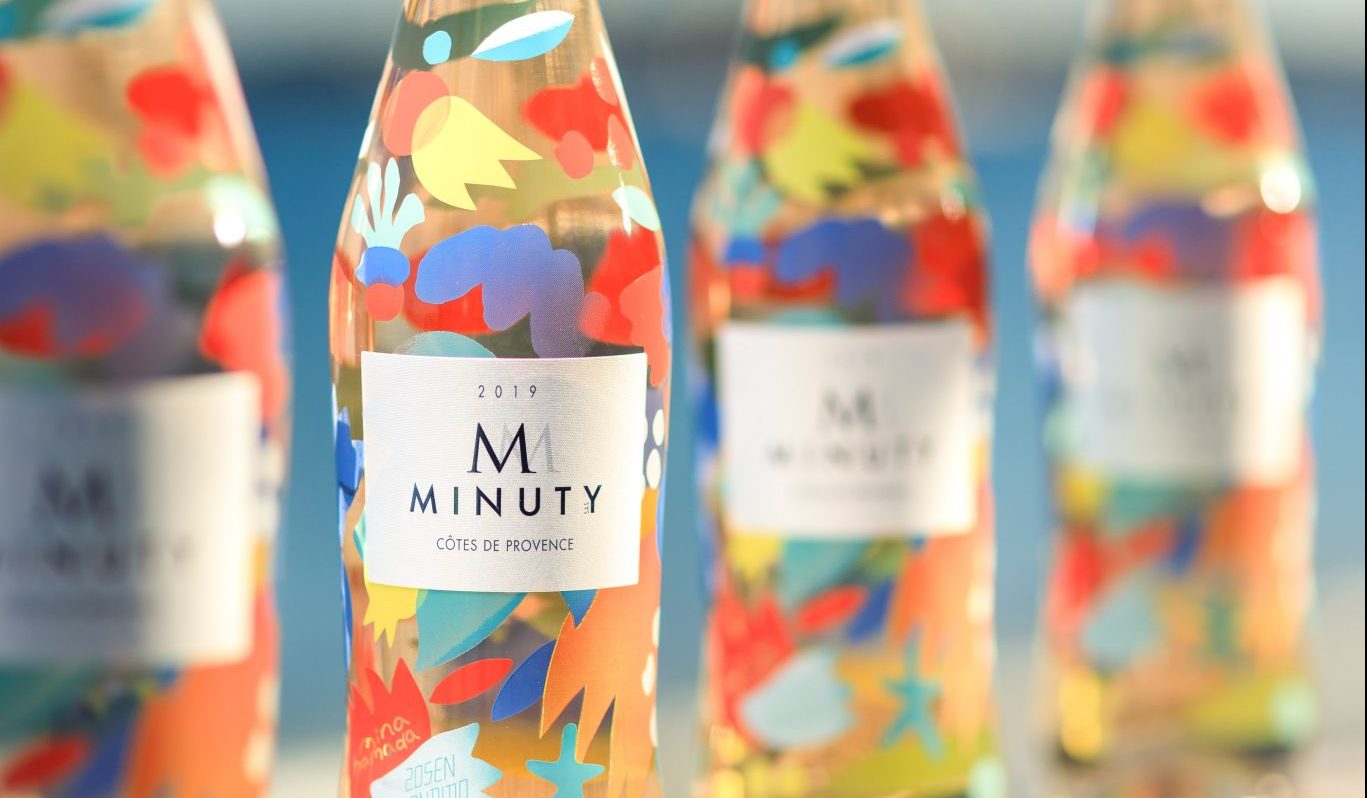 Light and bright in color. The nose has very intense aromas of orange peels and red currant. The wine in the mouth is smooth with a nice freshness.
Grape Varieties
Cinsault, Grenache, Syrah
Appellation
Côtes de Provence
Farming
Minuty uses no herbicides or pesticides and has been certified High Environmental Value for the estate's biodiversity, farm management to limit inputs, and broader commitment to limiting environmental impact. They are also in the process of organically certifying a first part of their vineyard.
Suggested Retail Price
$28
More on M de Minuty Limited Edition Rosé 2019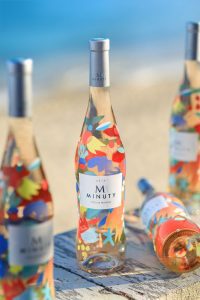 July 31, 2020 - The summer issue of Sophisticated Living featured a few standout recommendations for readers to sip on this month, including M de Minuty Limited Edition 2019. The writer explains that Minuty…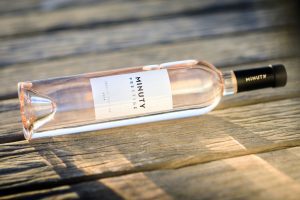 July 31, 2020 - Market Watch's Summer 2020 issue included a large feature on the rosé category growth and trends. Château Minuty co-owner Francois Matton is quoted throughout the article as his family's estate is…
Other Wines by this Producer

Côtes de Provence
M de Minuty is the quintessential Côtes de Provence rosé, a style that Chateau Minuty defined,and is the reason behind their success as the world's top producer of premium rosé. Fresh, lively and perfectly balanced, fantastic quality, a glass in hand transports you to the seaside and the French riviera lifestyle, watching the sea and the sky, surrounding yourself with friends and family, and enjoying life to the fullest.

Côtes de Provence
If you notice just one wine on the beach and seaside restaurants in the south of France, it is almost certainly Minuty Prestige. This wine has become the emblem of the Riviera lifestyle, and it is place that has been earned through the unbelievable dedication to quality by the Minuty family.

Côtes de Provence
Rose et Or encapsulates the Chateau Minuty Saint-Tropez estate. It speaks of the seaside with its freshness and flavors, and represents the ultimate in what a quality Côtes de Provence rosé can achieve: it's gentle freshness giving way to concentrated, almost gourmet flavors.  It moves from the terrace to the white table cloth like no other.

Côtes de Provence
281 refers to the Pantone number for this royal blue color that elegantly cascades in a glaze down the side of the bottle.  It evokes the sky and the sea of Minuty's French Riviera home, in particular the deep blue that appears everywhere after the strong afternoon wind.  100% estate from a single old plot of Grenache whose clone is exclusive to Château Minuty, it is the ultimate reflection of their special seaside vineyard and Provence.