Errázuriz
Don Maximiano 2015
Aconcagua Valley
Introduced with the 1983 vintage, Don Maximiano was among the first of the new generation of "Super-Chileans." The flagship for the estate and a global symbol of how distinct and extraordinary the wines of Chile can be, this world class Cabernet oozes with irresistible fruit that is detailed, balanced and long.
OVERVIEW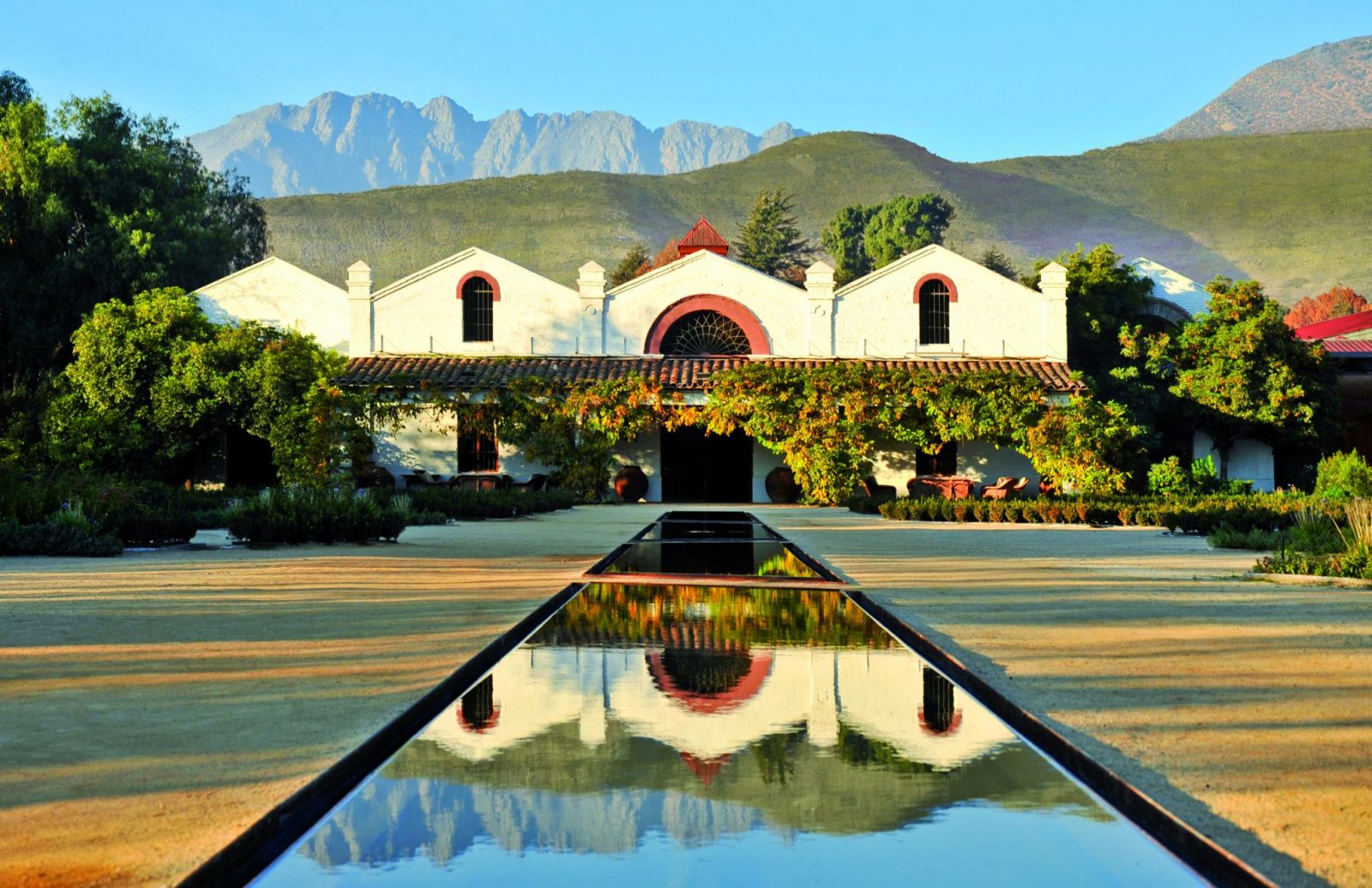 Don Maximiano Errazuriz founded Viña Errazuriz in 1870 in the Aconcagua Valley, 65 miles north of the capital, Santiago. Recognizing that this valley, with its hot, dry summers and moist Pacific Ocean breezes, was ideal for growing grapes, Don Maximiano sent for the finest clones from France and with tenacity and perseverance transformed this barren land into a world-class vineyard. Today, the tradition of quality lives on with Don Maximiano's descendant, Eduardo Chadwick.
VINEYARD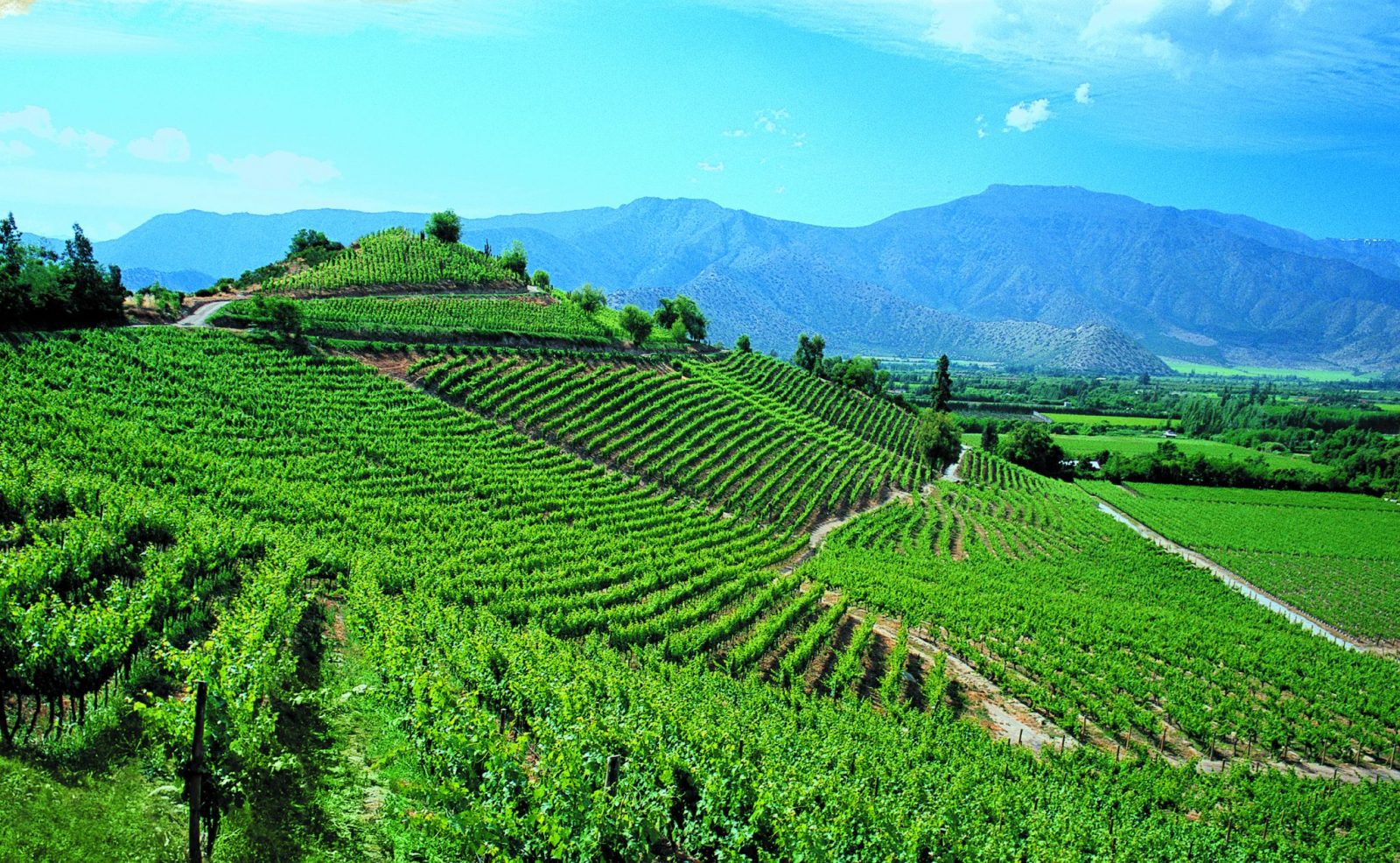 The Don Maximiano vineyard is located in the Aconcagua Valley and the oldest among them are Max I, Max II and Max V blocks. The region has a long dry season with moderately warm summer days cooled by the soft evening breezes that enter the valley from the Pacific Ocean. The Cabernet Sauvignon and Carmenere vines were planted in 1978 and 1993, respectively, while the Petit Verdot was planted in 1999. The three vineyards that contribute grapes for Don Maximiano Founder's Reserve are planted on north or northeast facing hillsides with 5°–25° of slope. The soils are volcanic, colluvial and piedmont (Max I and II) or alluvial (Max V) in origin, with good drainage conferring low to moderate vigor.
WINEMAKING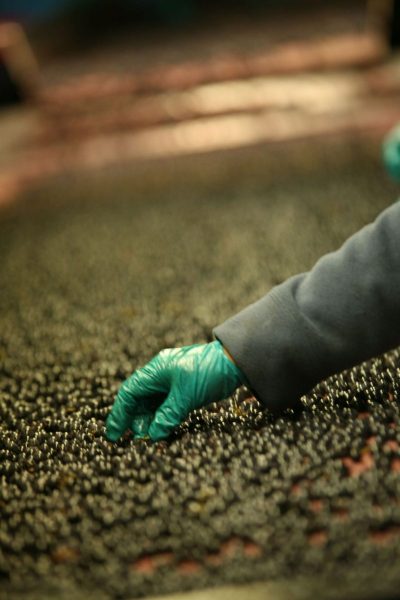 The must was fermented in small-volume stainless steel tanks to maximize contact between the juice and the skins, using selected yeasts at temperatures that fluctuated between 75° and 82°F. Three daily pumpovers moved 0.5–1.5 times the volume of the tanks, depending on the level of extraction desired in each case. Total maceration time was 8 to 30 days at 75°–82°F, depending on the lot. All of the lots were aged for 22 months in French oak barrels, 68% of which were new. Malolactic fermentation, clarification, and stabilization occurred naturally in the barrels.
VINTAGE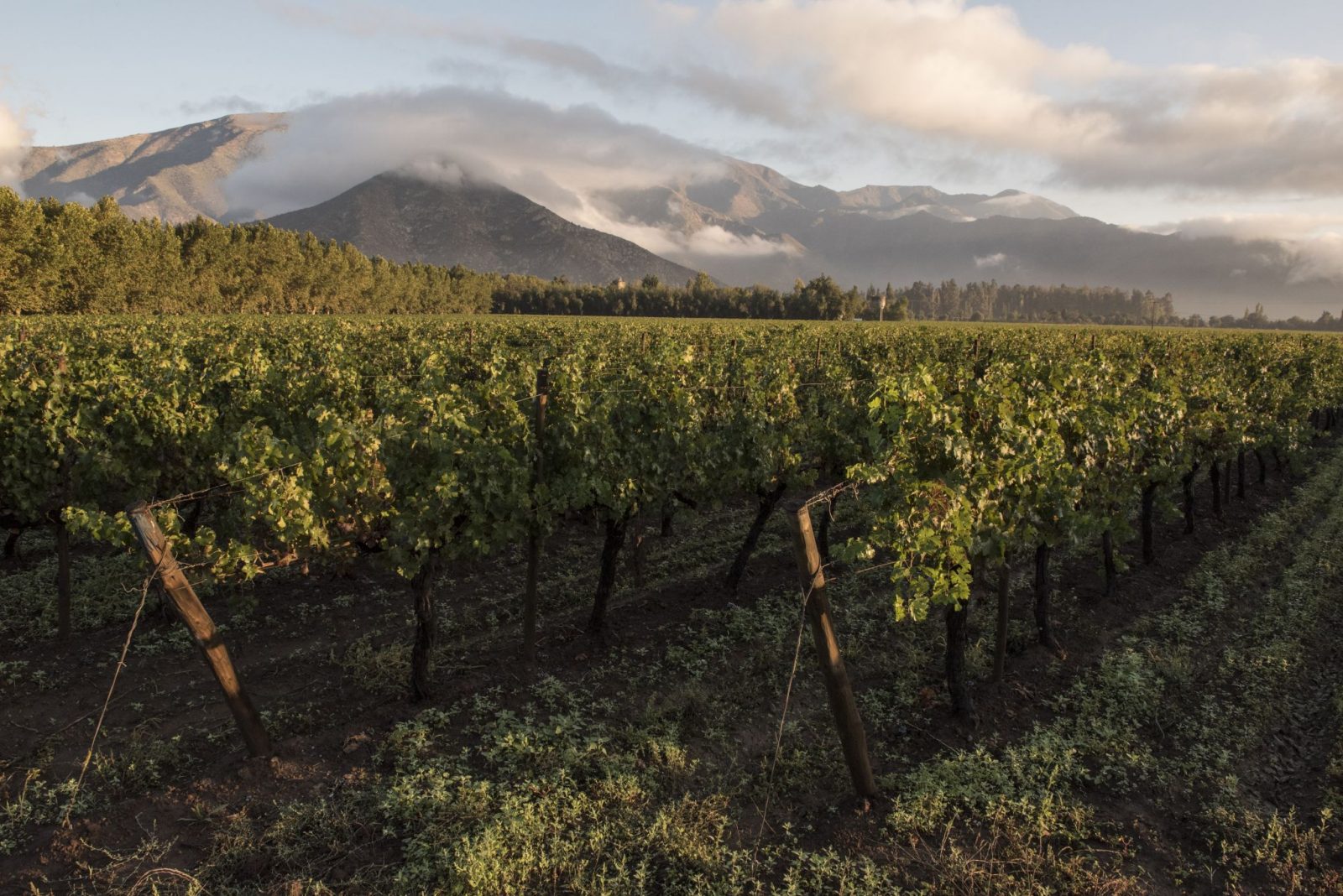 The 2015 vintage was defined by warm and dry conditions, which created the ideal conditions for healthy vines, and resulting in perfectly ripe fruit for this outstanding year. Harvest ten days prior to historical average allowed the winery to produce wines with remarkable intensity, great tension, aromatic brightness with a strong sense of place.
Throughout the growing season, the winery had dry conditions except for a few showers in March, resulting in a very healthy fruit set and moderate crop size. As the fruit matured, the weather was ideal for flavor development with only a couple of hot spikes experienced in the season.
During the spring, October was considerably warmer than a normal year, activating the vegetative growth of the vines, which in due time formed a well-balanced and healthy crop. November and December had temperatures that were closer to our recorded averages, ensuring ideal conditions during flowering and having a beautifully even fruit set.
In all, the spring heat summation was 8% higher than a normal year. This warm trend provided a perfectly homogeneous and short veraison that arrived seven days earlier than the previous season. The summer months of January and February had temperatures that were slightly below historical averages, allowing the vines to be fully active and providing a steady pace towards maturation. March and April were a complete change in nature as temperatures rose. By this point, the berries had already reached intensity of flavor, color and delicious tannins that one would expect from the vineyard.
TASTING NOTE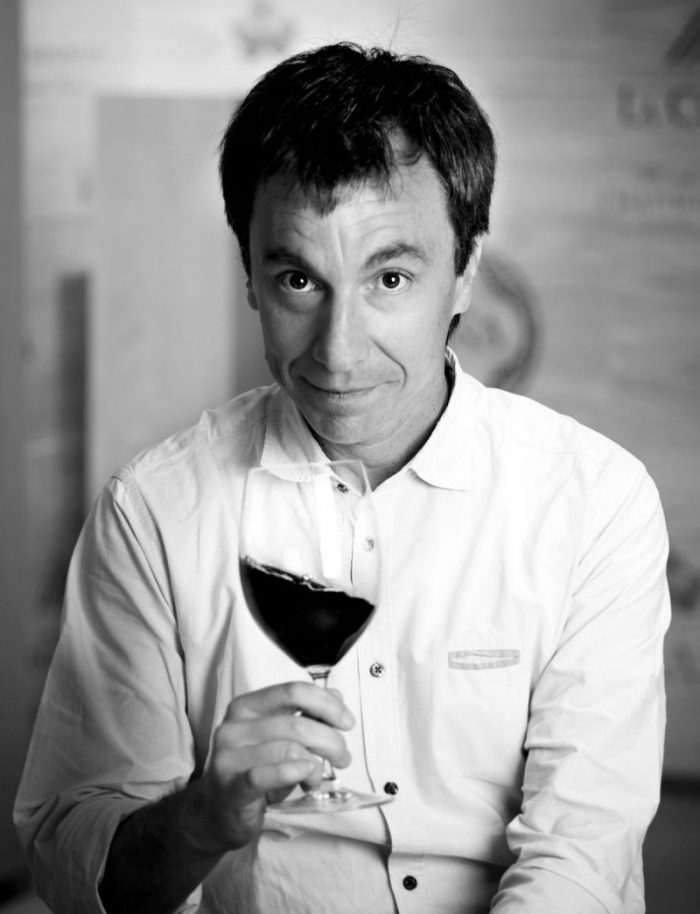 Don Maximiano 2015 is dense, muscular and refined. Dark and rich in color with aromas of licorice, fresh red berries like raspberries, cherries and strawberry, accompanied by soft tones of chocolate and nutmeg. While still distinctively focused, the wine is all about fruit intensity, with notes of cedar and dried cherry, currant and cardamom. With firm tannins in balance with black fruit flavors and bright acidity, the 2015 Don Maximiano is powerful, dense, yet beautifully balanced and precise.
Grape Varieties
Cabernet Franc, Cabernet Sauvignon, Carmenere, Malbec, Petit Verdot
Appellation
Aconcagua Valley
Farming
Certified Sustainable. Environmentally friendly processes include using gravity instead of pumps to move wine, controlling temperatures with wind in underground ducts to avoid use of air conditioning, and using solar panels and special window glass to save energy.
Suggested Retail Price
$112.00

Jeb Dunnuck - "The 2015 Don Max is on another level and is a world-class wine... sensational notes of crème de cassis, black raspberries, crushed flowers, and subtle background oak. With full-bodied richness, impeccable balance, fine, ripe tannin, and a great finish, it's going to benefit from a year or two of bottle age and drink beautifully for at least a decade."

James Suckling - "Very refined and pretty with tight polished tannins and a linear and fruity mouthfeel. Medium body, precise and focused."
More on Errázuriz Don Maximiano 2015
January 4, 2019 - Decanter highlights Don Maximiano 2015 as one of the top Chilean wines to enjoy now. The 95 Point rating states that "Winemaker Francisco Baettig has fashioned a really super-fresh, drinkable and…

September 13, 2018 - Tom Hyland's recent article in FORBES, "Wines Of Chile: A Whole New World Of Style And Excellence," highlights the undertaking by top producers in Chile to establish the country as a…
Other Wines by this Producer

Aconcagua Valley
We'll go out in a limb here and say that this is one of the world's great values in quality Cabernet Sauvignon and, beyond that, a Cabernet that utterly reflects where it is grown. A perfect package of fresh and savory fruits and spices within a frame of juicy and supple tannins that offer both pleasure and structure.

Aconcagua Valley
The grape long-lost in Bordeaux that has become a unique signature in Chile, MAX Carmenere is captivating with aromas of spice and black fruit on the nose, along with black pepper, toast and a long, silky palate. This voluptuous, juicy wine is generous in soft tannins, and its tremendous concentration and typicity promise excellent cellaring potential.

Aconcagua Costa
Hailing from a daring planting nearly 15 years ago of vineyards fewer than ten miles from the Pacific Ocean, MAX Pinot Noir is a stunning expression of Pinot Noir that we believe makes it one of the highest quality, most interesting, and most original Pinot Noirs available at its price from anywhere in the world.

Aconcagua Costa
One of Francisco Baettig's favorite varietals to work with, year after year MAX Chardonnay is noted for its crispness and lively acidity. The exceptional soils and cool ocean breeze provide optimal conditions for Chardonnay in Errazuriz' coastal vineyards, located just 8 miles from the Pacific. Th­e diverse soils control plant vigor, producing fruit that is balanced yet intensely concentrated, with a beautiful fresh citrus and mineral profile.

Aconcagua Costa
It's becoming common knowledge, Errazuriz is one of the most interesting quality areas to grow Sauvignon Blanc, with wines that sit between the fruit of New Zealand and the minerality of the Loire Valley. MAX Sauvignon Blanc grapes come from the Manzanar Vineyard in Chile's newest appellation, Aconcagua Costa. Planted by Errazuriz in 2005 and just 8 miles from the Pacific Ocean, the combination of cool climate and diverse, quality soils creates wines with tremendous freshness and bracing minerality.

Aconcagua Costa
Errazuriz' Chardonnay Aconcagua Costa (formerly referred to as the Wild Ferment Chardonnay) is recognized as perhaps the top Chardonnay from South America. Errazuriz ferments its best lots of Chardonnay using natural yeast. Natural fermentation starts slower than inoculated fermentation because the yeasts must grow to sufficient numbers to transform sugars into alcohol. During this period the yeasts produce by-products which add distinctive flavors and complexity to the wine.