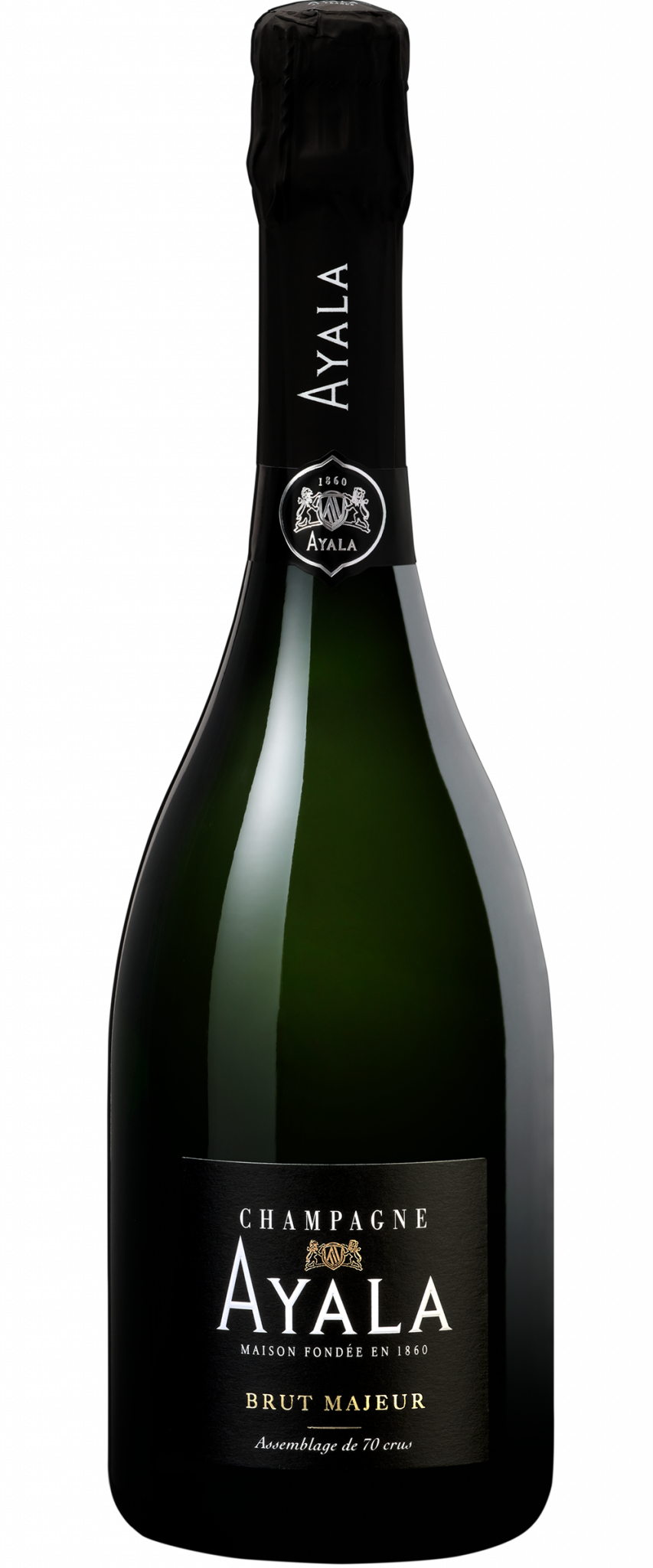 Champagne Ayala
Brut Majeur NV
Champagne, France
Brut Majeur is the epitome of a non-vintage brut from a great, historic House and is the finest ambassador for the House's freshness and elegance. It has the highest proportion of Chardonnay of all the traditional Champagne houses.
Brut Majeur is a blend of Chardonnay (55%), Pinot Noir (30%) and Pinot Meunier (15%). A blend of 70 crus, micro-vinification in 120 small stainless steel vats. 43% of reserve wines. Low dosage of 6 g/l.
Vineyard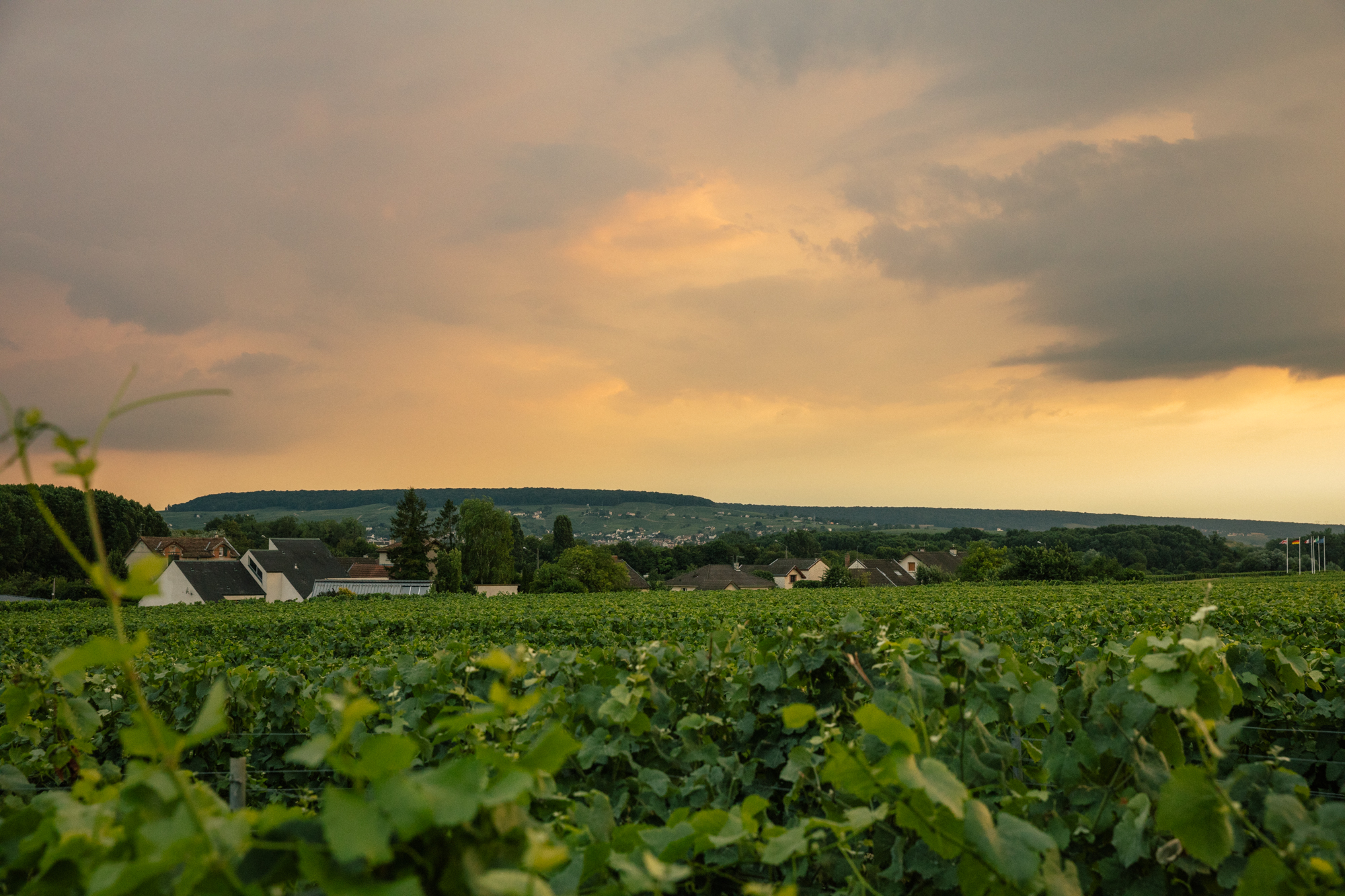 Ayala currently owns 35 acres in Champagne. Thanks to its privileged location in the heart of the Grand Crus of Montagne de Reims and its link to Bollinger, Ayala also has unique access to top quality grapes.
Winemaking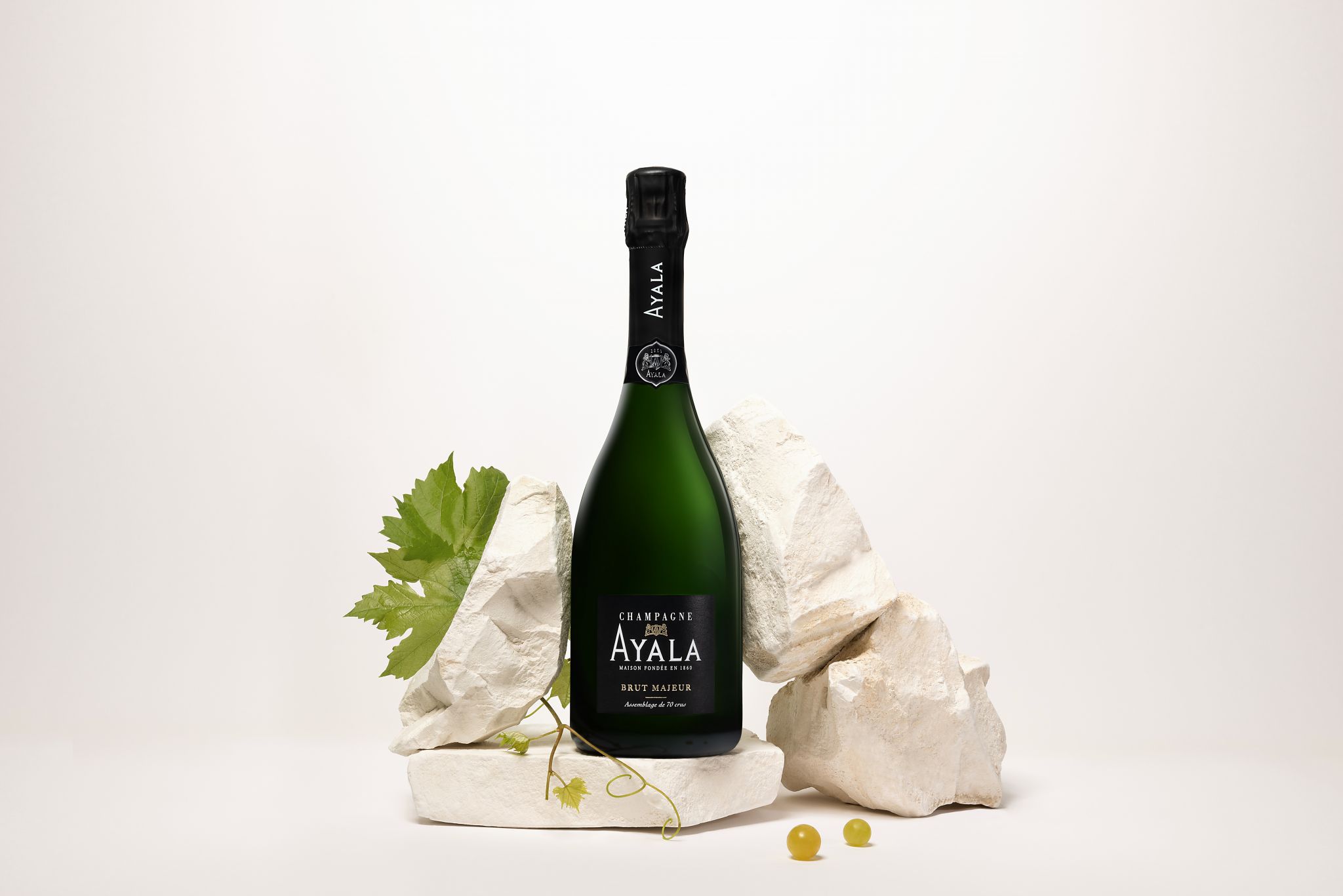 Brut Majeur is a blend of Chardonnay (55%), Pinot Noir (30%) and Pinot Meunier (15%). Pinot Noir and Chardonnay bring vinosity and delicacy together in a very harmoniously balanced blend. The complement of Pinot Meunier adds a charming touch of fruitiness and liveliness. Everything from grape reception to vinification, aging, riddling and disgorgement is done at the Ayala cellars. Brut Majeur is fermented in stainless steel, with a focus on freshness and precision. It spends 3 years on the lees and rests in the cellar for at least 3 months after disgorgement.
Tasting Note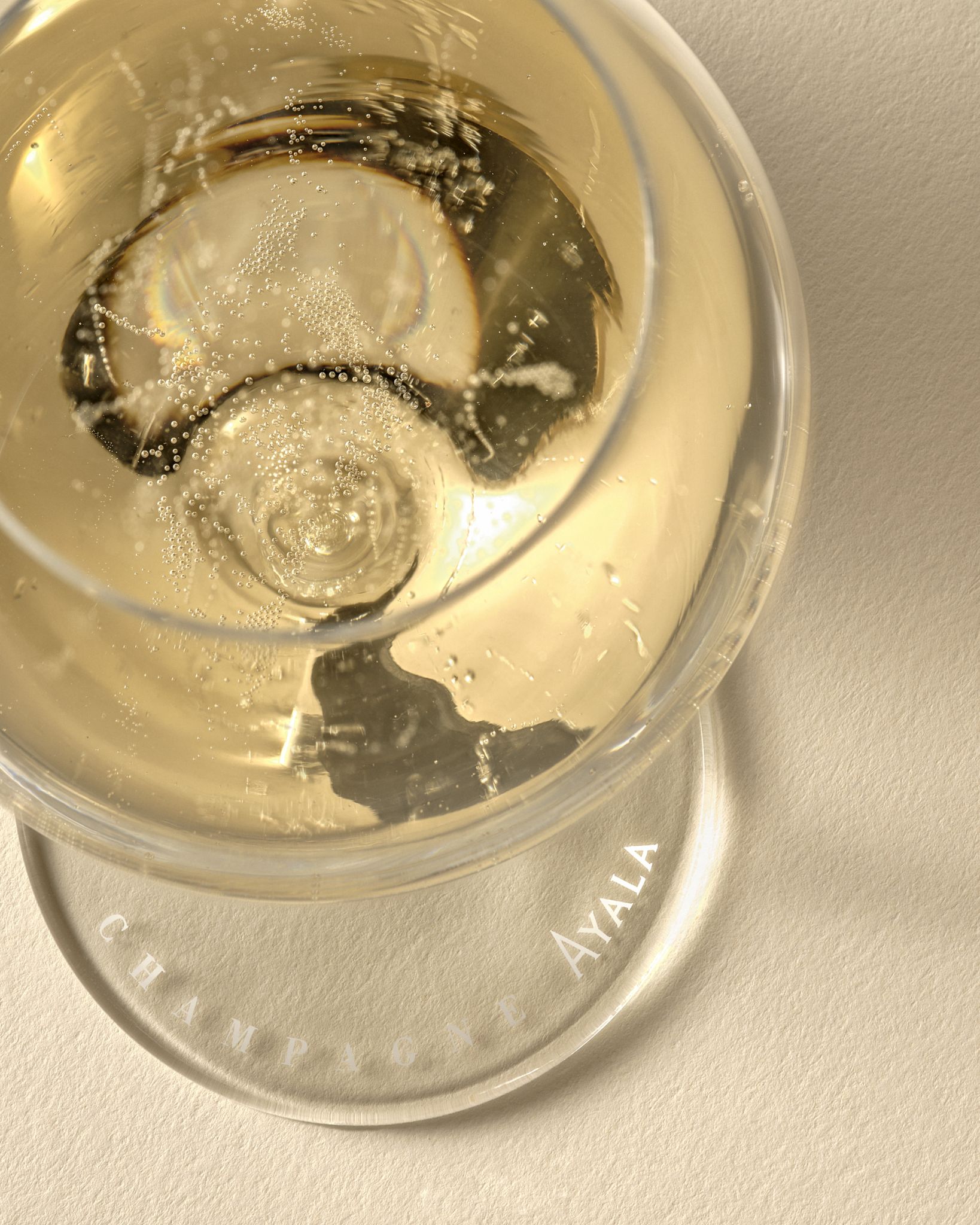 Pale gold in color. Very aromatic on the nose with a well-balanced palate showing great finesse and complexity. Delicately fresh and fruity notes with green apple, honey, biscuit and an elegant texture.
Food Pairing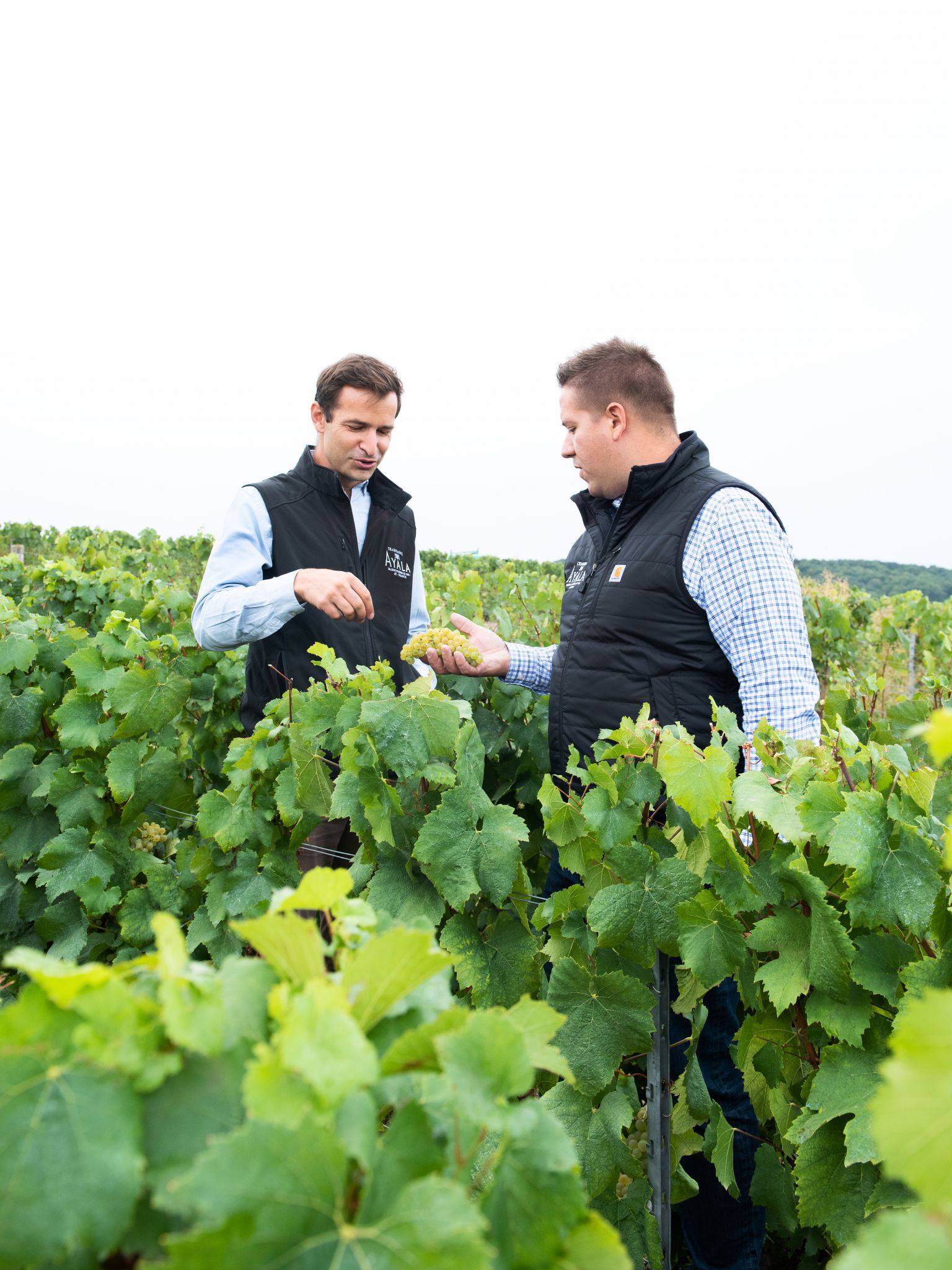 Perfect for an apéritif, Brut Majeur can also pair harmoniously with every course of a meal: white fish, shellfish, poultry or a cheese platter.
Grape Varieties
Chardonnay, Pinot Meunier, Pinot Noir
Appellation
Champagne, France
Farming
Ayala encourages their growers to use organic fertilizers and avoid insecticides, herbicides and pesticides.
Suggested Retail Price
$70.00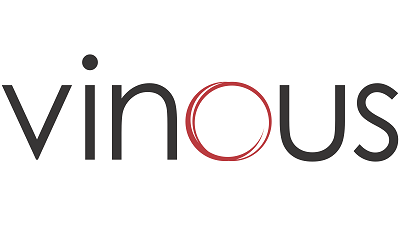 Vinous - August 10, 2018 "Light yellow. Lively, sharply focused lemon and green apple aromas pick up deeper melon and peach qualities with air. Spicy and precise on the palate, offering juicy citrus fruit and honeysuckle flavors and a touch of candied fig. Powerful yet lively, finishing with strong punch and building mineral and floral qualities. This suave Champagne has the heft to handle rich foods and the tension to work by itself."

Jeb Dunnuck - November 8, 2022 "The NV Champagne Majeur Brut is inviting, with ripe aromas of lemon balm, pear, and fresh baked bread. The mousse fills the palate and cleans up with pithy orange, parmesan, and dusty chalk. I like this for its lightly savory touch and a bit more concentration." -A.F 11/22

James Suckling - August 2, 2023 "Very clean and bright with transparency of sliced lemon, pear and chalk. Medium to full body with a very creamy texture and a bright, vivid finish. Comes off dry. Three years on the lees. 55% chardonnay, 30% pinot noir and 15% pinot meunier." -J.S 8/23

- August 10, 2018 "Peaches, dried raspberries, croissants, toasted hazelnuts, lemon curd and some honey on the nose. Medium-to full-bodied and round with bright acidity and fine bubbles. Flavorful, with ripe and honeyed character. Relatively dry. Chardonnay, pinot noir and pinot meunier."

Wine Spectator - August 10, 2018 "There's a firm, chalky edge to this minerally Champagne, and mouthwatering flavors of candied lemon peel, green apple, crystallized honey and biscuit. This has an elegant texture and an overall sense of style."

Wine Spectator - September 13, 2023 "A firm, linear Champagne, with a fine, lively mousse and chiseled acidity defining flavors of ripe cherry, preserved lemon, white blossoms, chalk and ground ginger."-A.N 8/23
More on Champagne Ayala Brut Majeur NV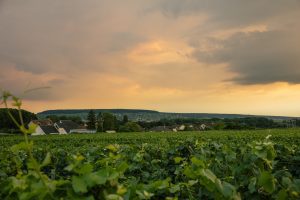 November 12, 2020 - Palm Beach Illustrated provided a great snapshot of Champagne Ayala's rich history and that the House is known for its freshness, elegance and craftsmanship. The feature continues by spotlighting three…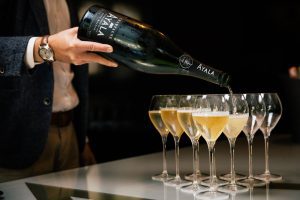 November 25, 2020 - Town & Country has shared recommendations for great, reasonably priced sparkling wines, including Champagne Ayala Brut Majeur, that you can add into your regular dinner rotation - rather than reserving…
Other Wines by this Producer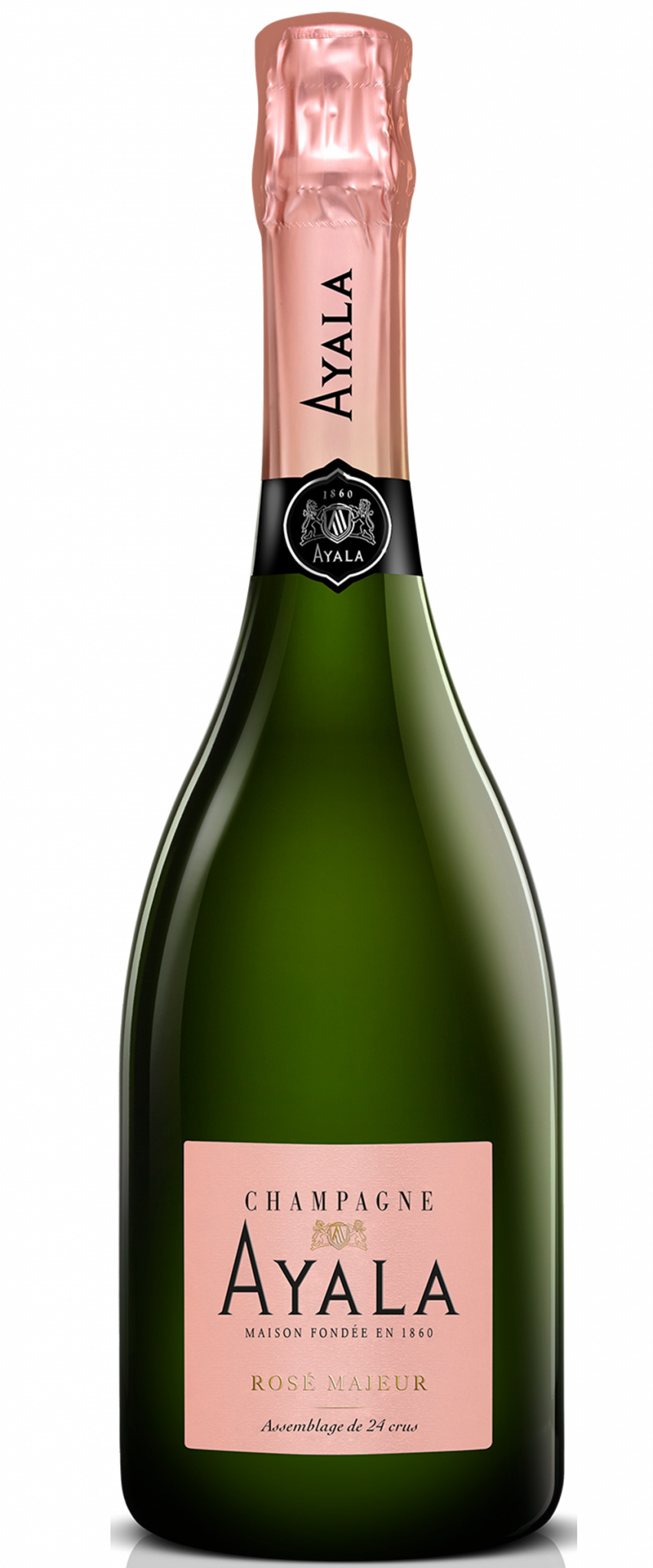 Champagne, France
Rosé Majeur is the perfect embodiment of the originality and finesse of the House's wines. Made predominantly from Chardonnay it is crafted with the addition of a small proportion of Pinot Noir from the best crus of the Montagne de Reims. A low dosage enables it to express the House style, both feminine and generous, with great elegance.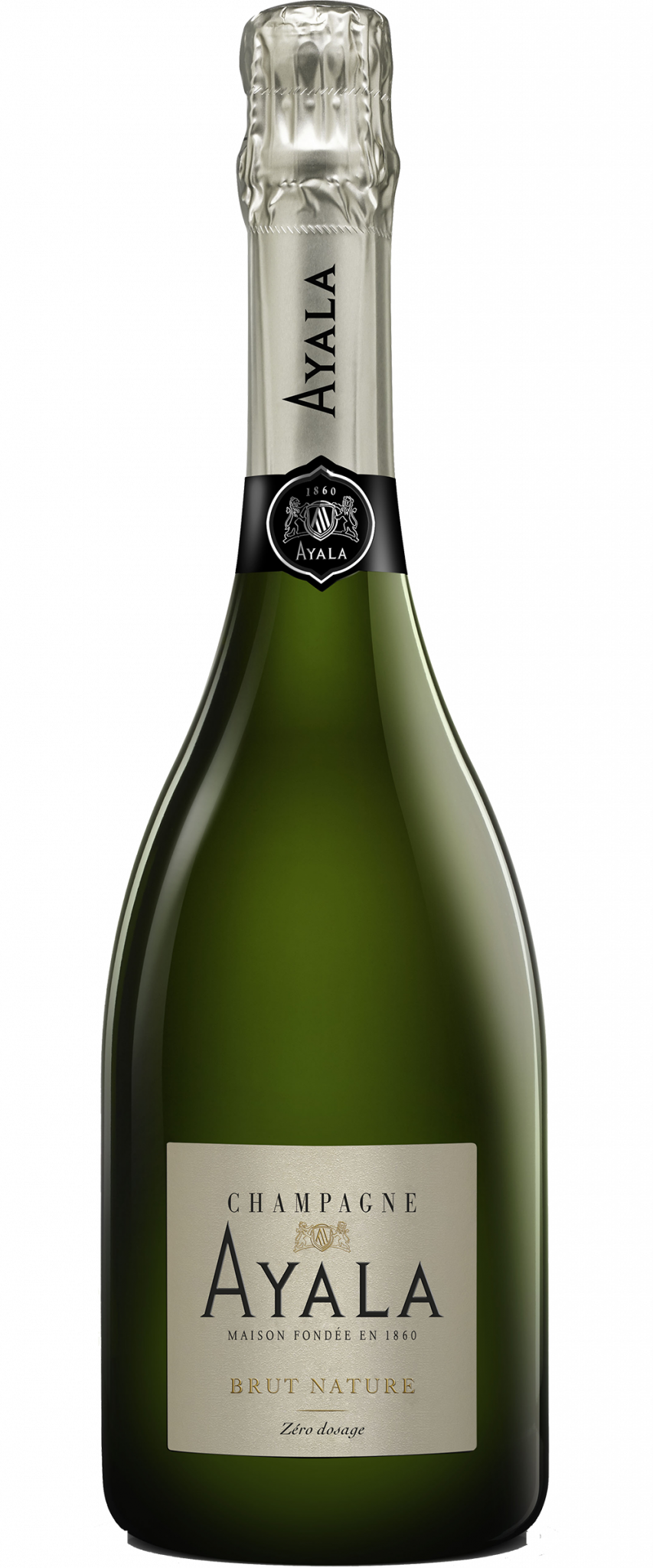 Champagne, France
Brut Nature, cellar-aged for almost 4 years, demonstrates to perfection the high quality of grapes used by the House to craft its wines, and its remarkable expertise in vinification. Being non-dosage, its purity and precision make it an ideal partner for seafood, in particular raw fish and shellfish, or oysters.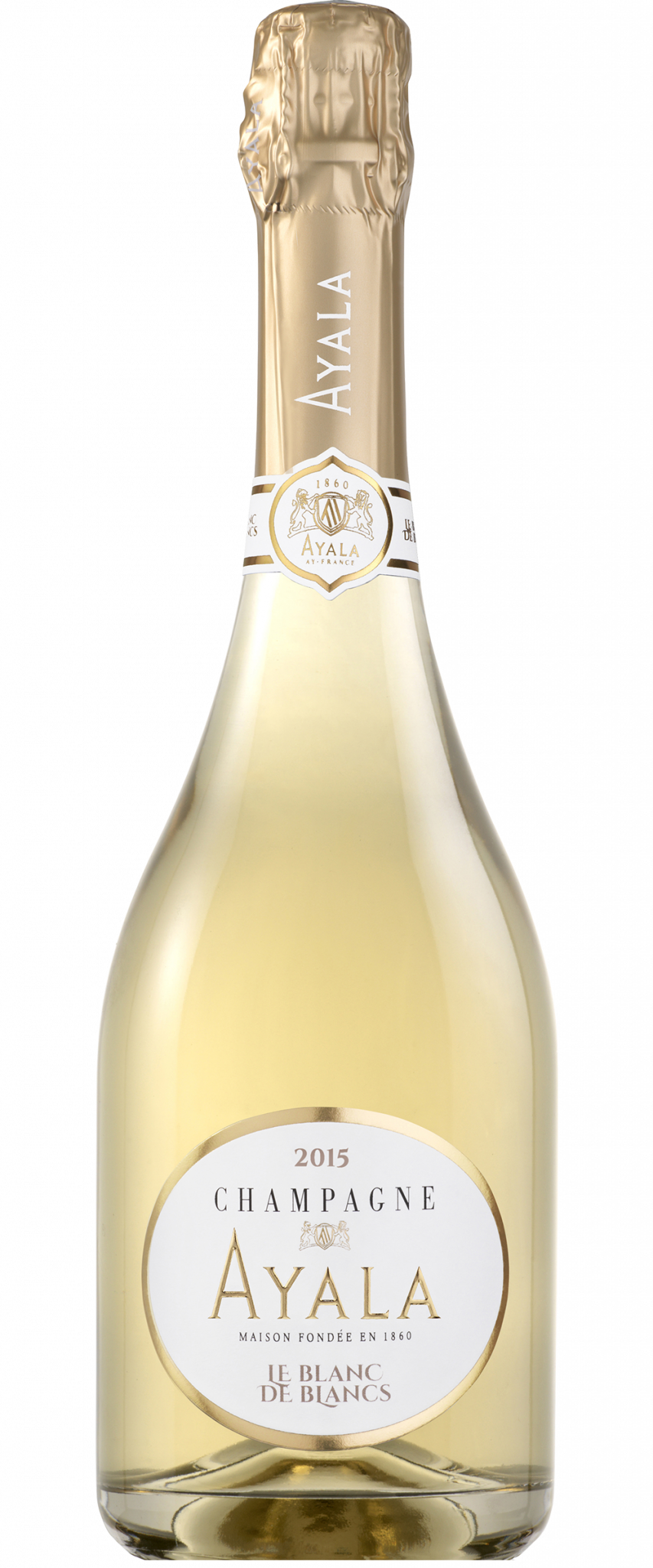 Champagne, France
Ayala's Blanc de Blancs is 100% Chardonnay, produced in small quantities in exceptional years only and fully expresses the superb caliber of great Chardonnay from the best crus of the Côte des Blancs. After 6 years of aging in Ayala's cellars, remarkable minerality and low dosage make this an outstanding wine that can accompany a variety of flavorful dishes, including poultry and fish, or be served on its own to celebrate a special occasion.

Champagne, France
A treasure in the portfolio, La Perle is produced only in exceptional years, according to practices that have remained faithful to the Champagne tradition. Composed of a majority of Chardonnay, this wine captures the essence of the Champagne terroir, in the purest respect of the style of the House.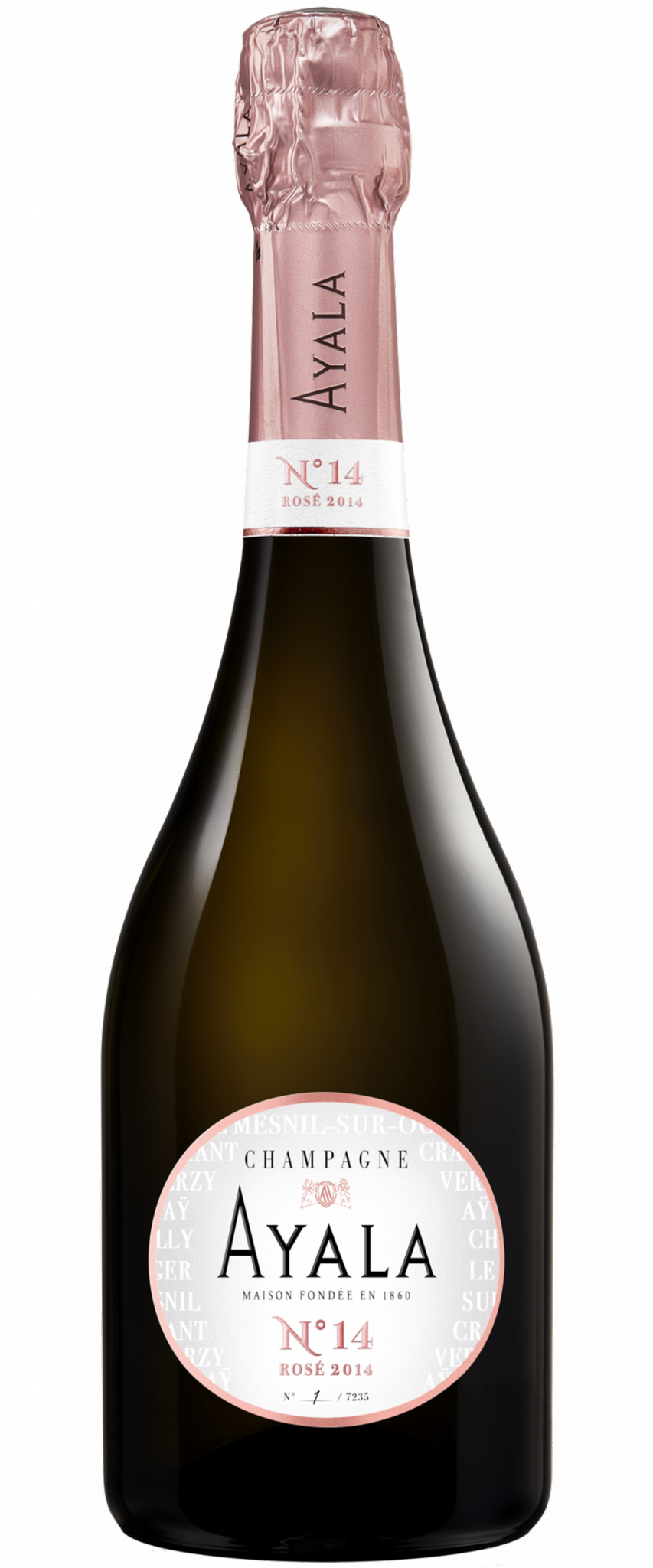 Champagne, France
N° 14 is the third opus from the "COLLECTION AYALA," a set of cuvees produced in limited quantities, unveiled only as they approach their peak level of drinkability. This ephemeral cuvee is 60% Chardonnay and 40% Pinot Noir — including Grand Cru Aÿ red wine.

Champagne, France
Champagne Ayala's No.7 is the second opus from the "The Ayala Collection", a series of unique cuvée created to express the specificity of a vintage and a selection of exceptional crus through the lens of this boutique Maison.  Produced in limited quantities and released only upon indication that the elements in this wine are integrated and evolved to a point of perfect harmony.