Château Minuty
281 Rosé 2021
Côtes de Provence
281 refers to the Pantone number for this royal blue color that elegantly cascades in a glaze down the side of the bottle.  It evokes the sky and the sea of Minuty's French Riviera home, in particular the deep blue that appears everywhere after the strong afternoon wind.  100% estate from a single old plot of Grenache whose clone is exclusive to Château Minuty, it is the ultimate reflection of their special seaside vineyard and Côtes de Provence.
Vineyard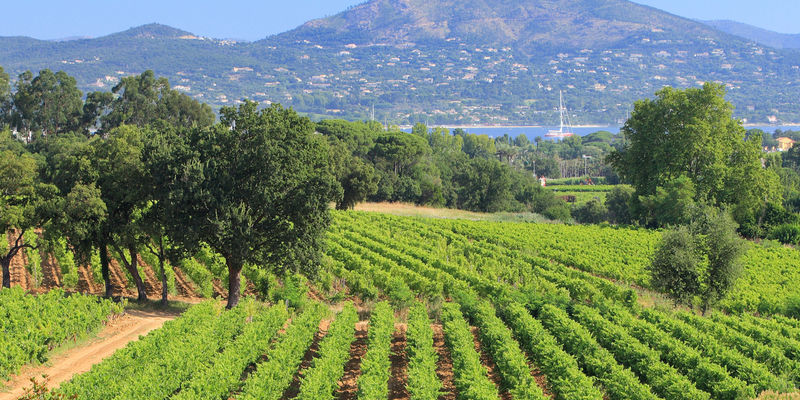 281 comes exclusively from the original estate vineyard, a half mile from the ocean and the Gulf of Saint-Tropez. The quality of this location has always been evident, as the estate was one of the original 18 classified growths in Provence.
281 comes from the single plot that inspired the Matton brothers to replant much of their estate and focus on the Grenache grape. This plot, you could say, is responsible for what great Côtes de Provence rosé has become: a wine of aromatic complexity, beautiful and intense fruit, and seamless freshness. The plot is planted with one particular clone of Grenache that is unique to the Minuty estate. When a vine dies, it is replaced with the cutting of a living vine (massal selection) rather than re-planted with vines from a nursery. Finally, the Minuty family is proud of their strong commitment to sustainable viticulture. They quickly achieved the French government's High Environmental Value certification for the estate's biodiversity, farm management to limit inputs, and broader commitment to limiting environmental impact. All their vineyards have long been grown without the use of chemicals.
Winemaking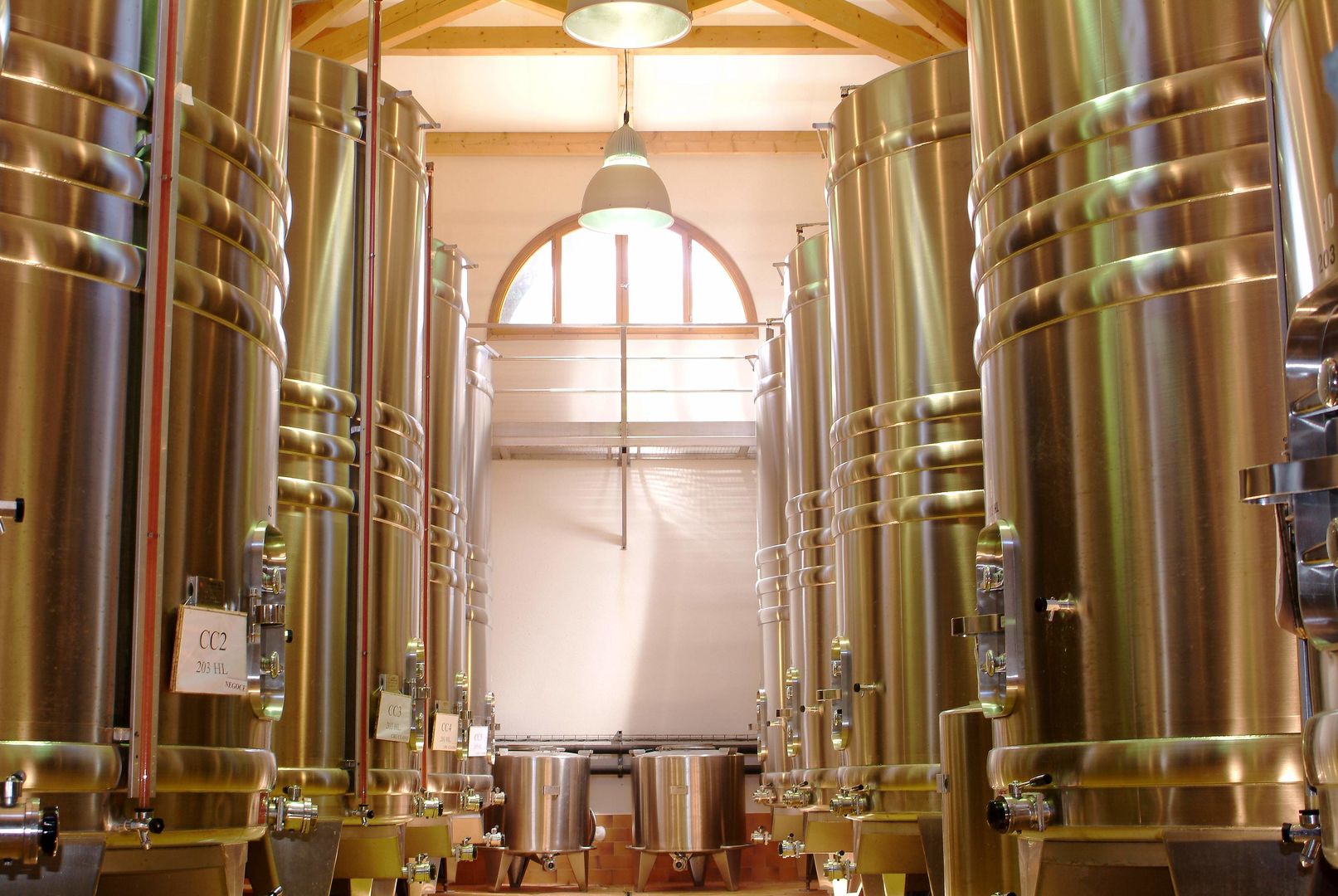 Minuty's icon wine represents the greatest heights of their estate philosophy: to create as untouched as possible a pure and fresh expression of their vineyard. That means that while they make some white and red wines that see oak, this wine does not. In fact the opposite, they go to enormous lengths to avoid oxidation. The first step is, as with all their wines, fruit is handpicked. Just as important, they time the picking with their pressing, so that when the grapes are picked and brought over to the winery, they immediately go to the press, protected by carbonic gas. Grapes are chilled, and as for Rose et Or and Prestige, they only take the free run juice, around 65-70% of the total volume. Alcoholic fermentation is at cool temperature and lasts around 3 weeks. There is no malolactic fermentation. Selection and blending are done around the end of November.
Vintage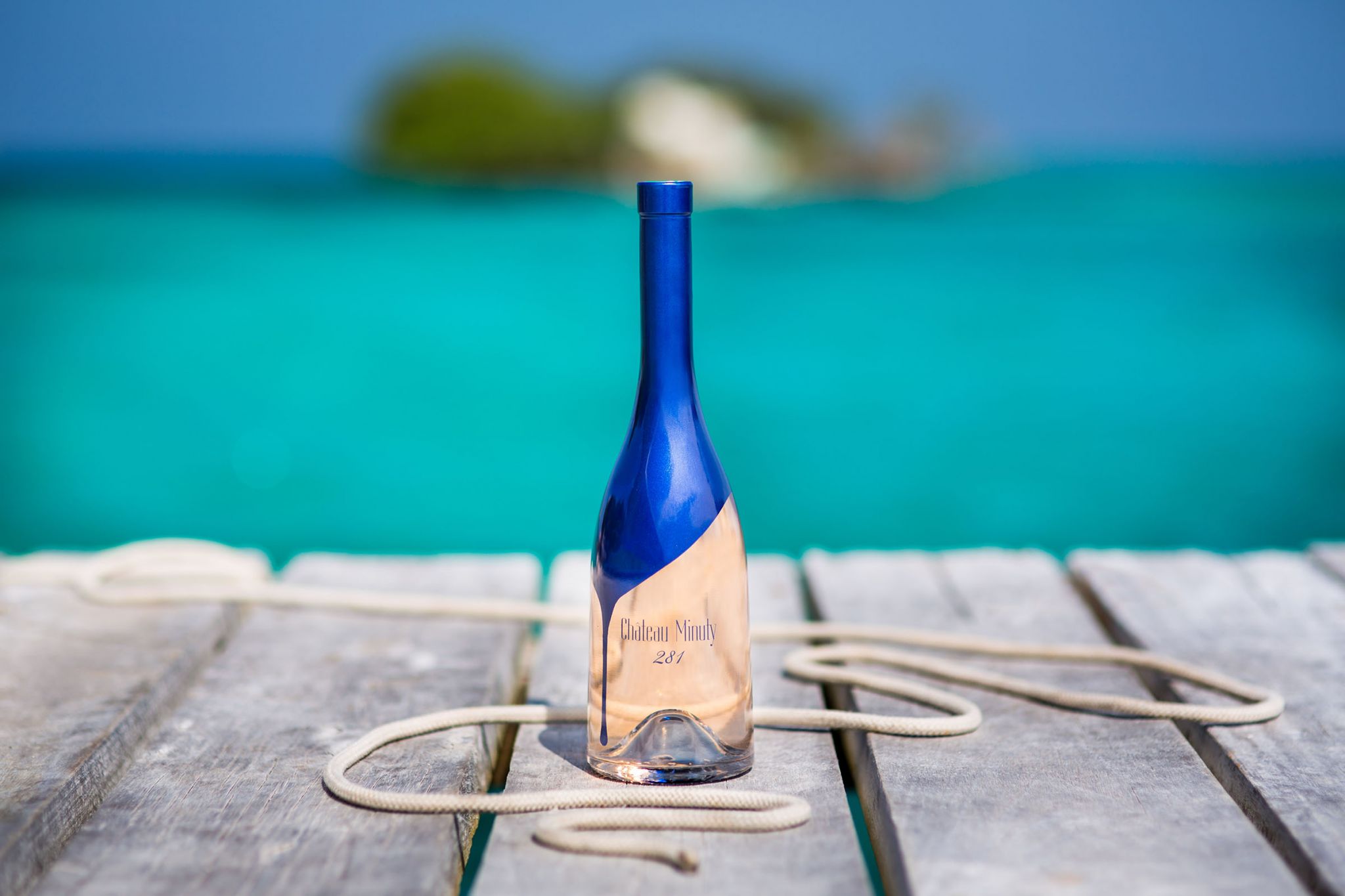 The 2021 harvest was one that was overshadowed by extreme and unlikely conditions in Provence. Marked by the consequences of an April frost just as budbreak was underway, the summer heat and regional wildfires kept vignerons at the edge of their seats right up until harvest. Thanks to a typically dry, warm Mediterranean summer, grapes were brought to full maturity with harvest beginning a week early on August 17th. Resulting yields were even greater than 2020, with rosés revealing intense aromas of white peach and grapefruit. The balance in these wines express a great aromatic freshness and a high overall quality.
Tasting Note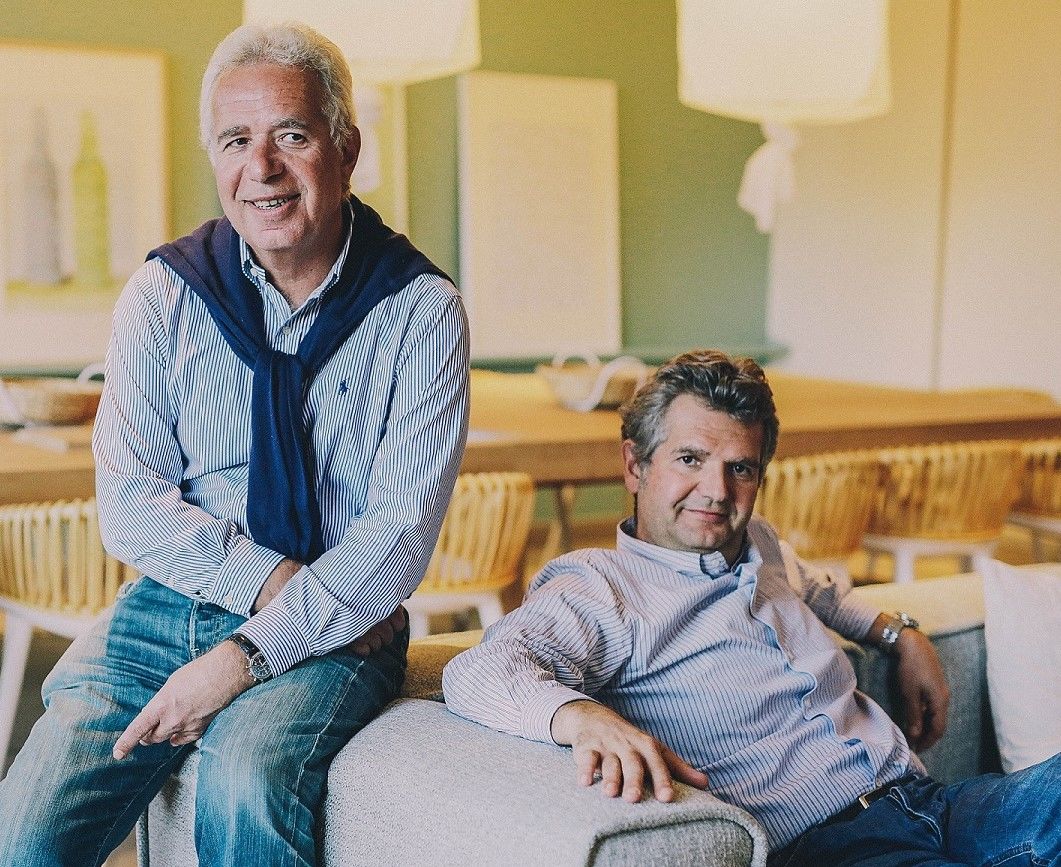 The color is pale pink with crystal reflections. Very intense aromas of citrus fruits and white flowers. Then on the palate, great depth with a pronounced mineral structure.
Grape Varieties
Grenache, Syrah
Appellation
Côtes de Provence
Farming
Minuty uses no herbicides or pesticides and has been certified High Environmental Value for the estate's biodiversity, farm management to limit inputs, and broader commitment to limiting environmental impact. They are also in the process of organically certifying a first part of their vineyard.
Suggested Retail Price
$90

Wine Enthusiast - May 23, 2022 Cellar Selection "This is a serious rosé, still young and tight. Its future and aging potential come from the wine's density and beautifully perfumed character. With a little time, this will be a splendid wine." - R.V 4/22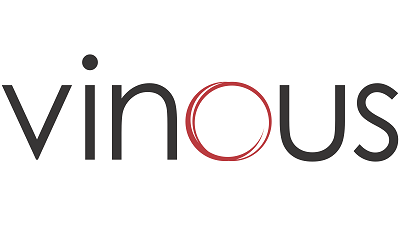 Vinous - July 14, 2022 "Light, vivid orange. Spice-accented redcurrant, strawberry and floral scents pick up a hint of orange zest with air. Racy and focused on the palate, offering fresh citrus fruit and red berry flavors and a spicy hint of white pepper. Finishes long and precise, with repeating spiciness and a touch of chalky minerality."  7/22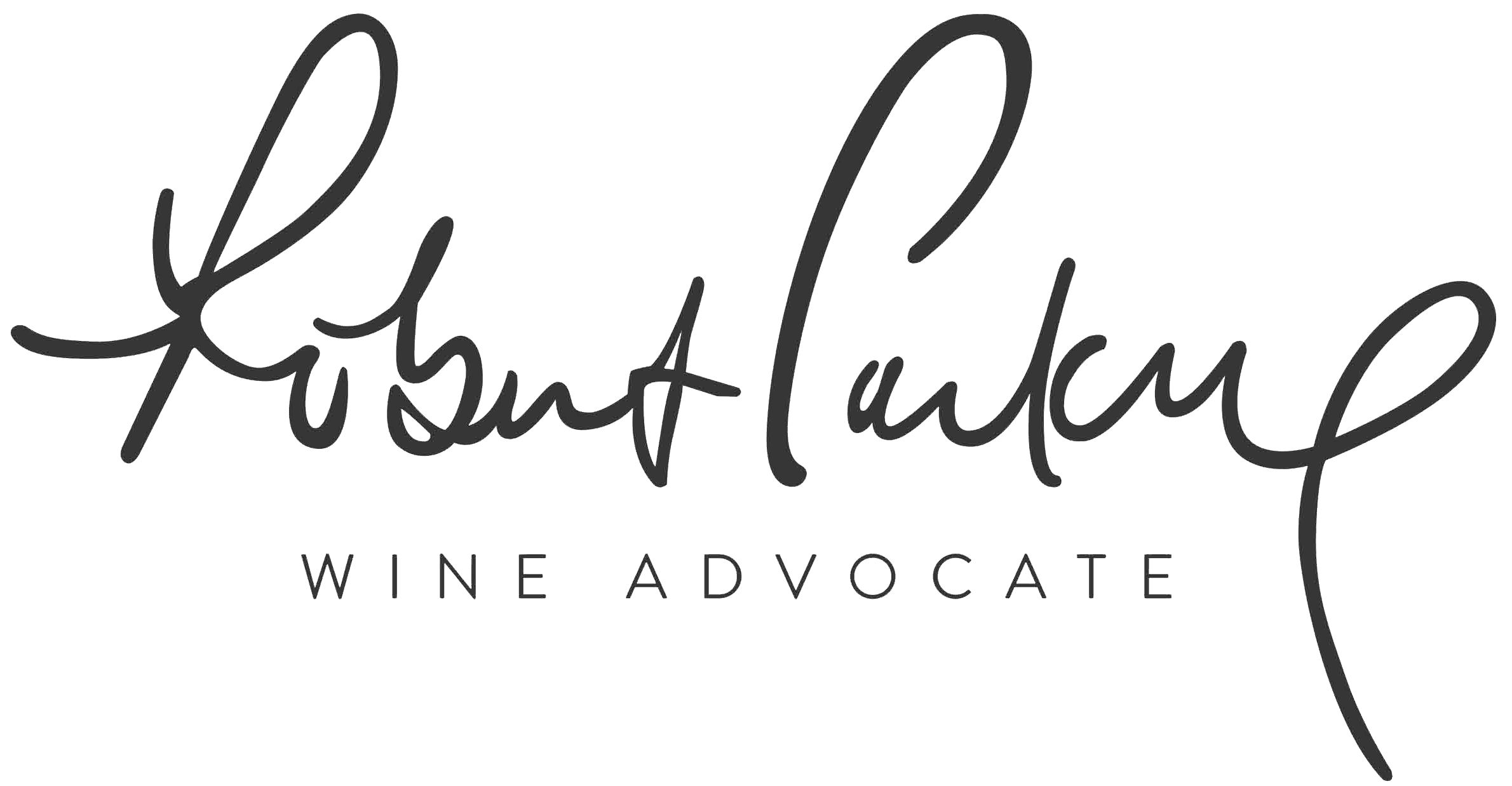 Wine Advocate - August 15, 2022 "Delicate raspberry shadings are set against a backdrop of white peaches and tangerines in this 2021 Cotes de Provence Rose 281. It's medium-bodied, plump and generous, with an alluring, silky texture and a long finish accented by hints of crushed stone." J.C 8/22

James Suckling - September 22, 2022 "Aromas of nutmeg, fresh flowers, garden herbs and strawberry. Medium-bodied with plenty of complexity, but remains elegant and approachable with lovely nuance." J.S 9/22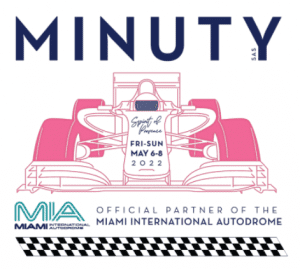 May 18, 2022 - [pdf-embedder url="https://www.vintus.com/wp-content/uploads/2022/05/Minuty_WineSpectator_5.12.22.pdf"] May 7-8th was Miami's inaugural Formula 1 Grand Prix Race, and over 250,000 racing fans attended the event over the course of the weekend. France's Château Minuty was…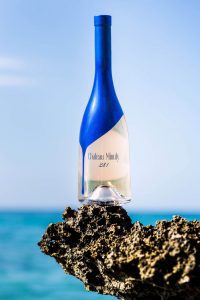 May 19, 2022 - [pdf-embedder url="https://www.vintus.com/wp-content/uploads/2022/05/Minuty_Pix.Wine_5.10.22.pdf"] Janice Williams of Pix.com writes "Although many drinkers enjoy rosé all year round, there's no denying that people subscribe to the "rosé all day" lifestyle more often during…
Other Wines by this Producer

Côtes de Provence
Minuty invites you to savor the essence of the French Riviera with its third M de Minuty Limited Edition bottle. This year's iconic M de Minuty "Bouteille Provencale" breathes new life through the vibrant designs of Barcelona based visual artists Zosen Bandido and Mina Hamada. Illustrating the world of Minuty through the Mediterranean sea, sun and soil, this eye-catching bottle invites you to picture yourself on the beach enjoying all the pleasures of summer.

Côtes de Provence
M de Minuty is the quintessential Côtes de Provence rosé, a style that Chateau Minuty defined,and is the reason behind their success as the world's top producer of premium rosé. Fresh, lively and perfectly balanced, fantastic quality, a glass in hand transports you to the seaside and the French riviera lifestyle, watching the sea and the sky, surrounding yourself with friends and family, and enjoying life to the fullest.

Côtes de Provence
If you notice just one wine on the beach and seaside restaurants in the south of France, it is almost certainly Minuty Prestige. This wine has become the emblem of the Riviera lifestyle, and it is place that has been earned through the unbelievable dedication to quality by the Minuty family.

Côtes de Provence
Rose et Or encapsulates the Chateau Minuty Saint-Tropez estate. It speaks of the seaside with its freshness and flavors, and represents the ultimate in what a quality Côtes de Provence rosé can achieve: it's gentle freshness giving way to concentrated, almost gourmet flavors.  It moves from the terrace to the white table cloth like no other.