The May issue of Wine Business Monthly features Chateau Montelena Winemaker Matt Crafton as its featured winemaker of the month. It offers great insight into his background and career trajectory, as he comments that he "started at the very bottom," and loved every minute of it. After spending time in Virginia wine country, he arrived in California to study at UC Davis – and as they say, the rest is history. He's been at Chateau Montelena for more than 10 years, and focuses on "making smarter decisions while cultivating ownership and creativity in our people, which all starts with listening." You can read the story enclosed here: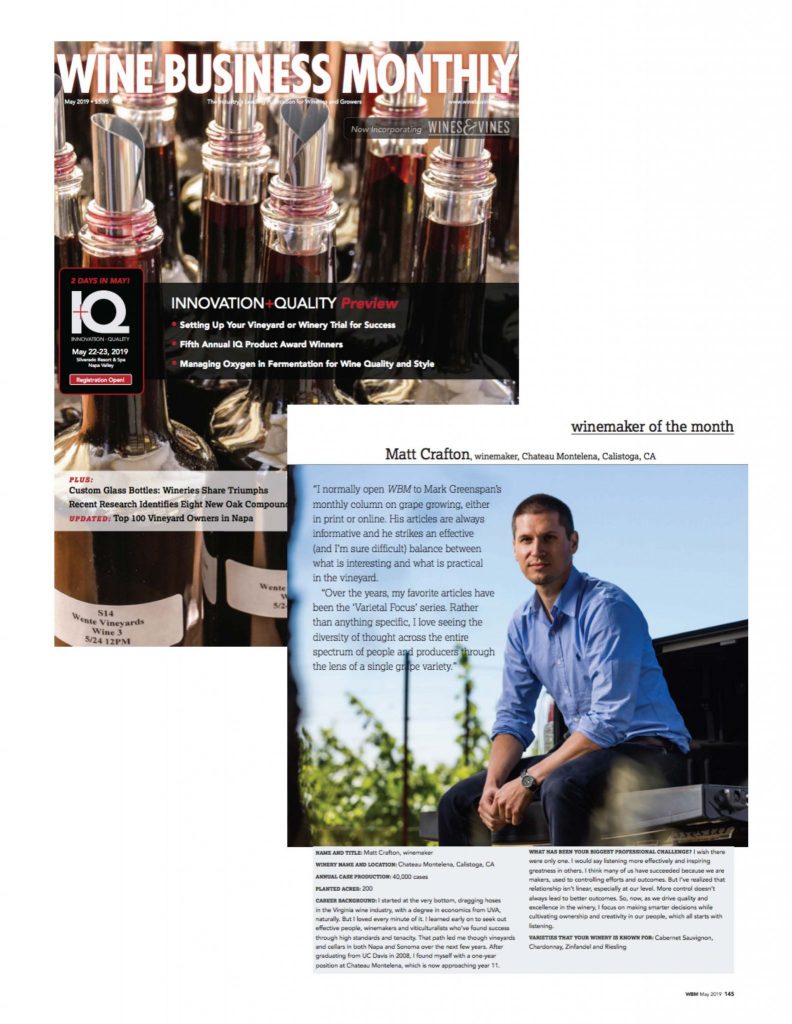 Calistoga, Napa Valley, California

In 1976 Chateau Montelena put California at the forefront of the wine world. That year a who's-who of the French wine establishment gathered in Paris for a blind tasting of French and American wines. When the scores were tallied, the top-ranking white wine was Chateau Montelena's 1973 Chardonnay. Montelena today continues to be a quality benchmark in Napa Valley, producing some of the finest Cabernet and Chardonnay in California.