During a recent visit to New York, Chateau Montelena Winemaker Matt Crafton visited Sam Benrubi's  The Grape Nation and joined him on the podcast, "Episode 110 Matt Crafton, Winemaker, Chateau Montelena." Throughout the interview, Matt highlights his passion for "creating things that make people happy," the history of the estate, the iconic Judgment of Paris, the winery's new spring releases and the evolution of Chateau Montelena under his leadership.  It is terrific to listen to and gives you a personal take on what it's like to be a winemaker at an iconic estate – and why he inevitably decided to pursue wine. Full episode is HERE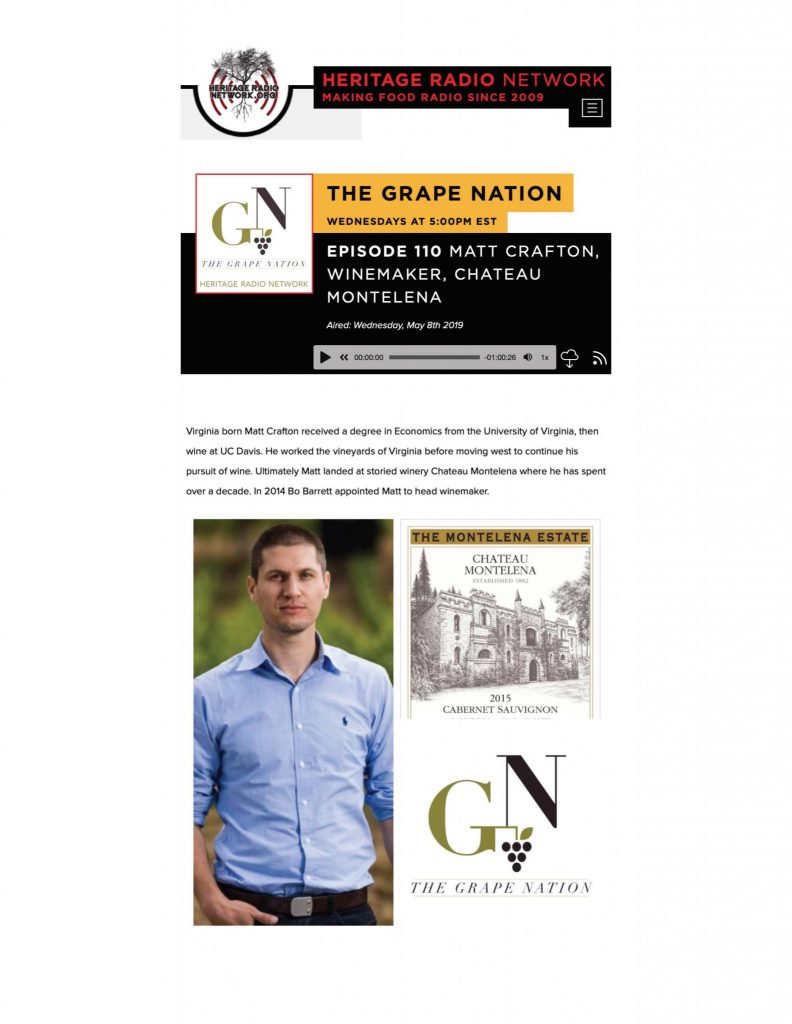 Calistoga, Napa Valley, California

In 1976 Chateau Montelena put California at the forefront of the wine world. That year a who's-who of the French wine establishment gathered in Paris for a blind tasting of French and American wines. When the scores were tallied, the top-ranking white wine was Chateau Montelena's 1973 Chardonnay. Montelena today continues to be a quality benchmark in Napa Valley, producing some of the finest Cabernet and Chardonnay in California.