Entertainment Tonight made sure to capture the best moments from the Tribeca Ball, benefiting the New York Academy of Art. One of the highlights from the event was courtesy of Champagne Bollinger, who welcomed VIP guests with glasses of Special Cuvee poured from magnums by theatrical stilwalkers! Of the experience, they note that Jane the Virgin actress Brooke Shields "was wowed by stilt walkers pouring Champagne Bollinger for guests at the New York Academy of Arts' 24th annual TriBeCa Ball in New York City on April 8."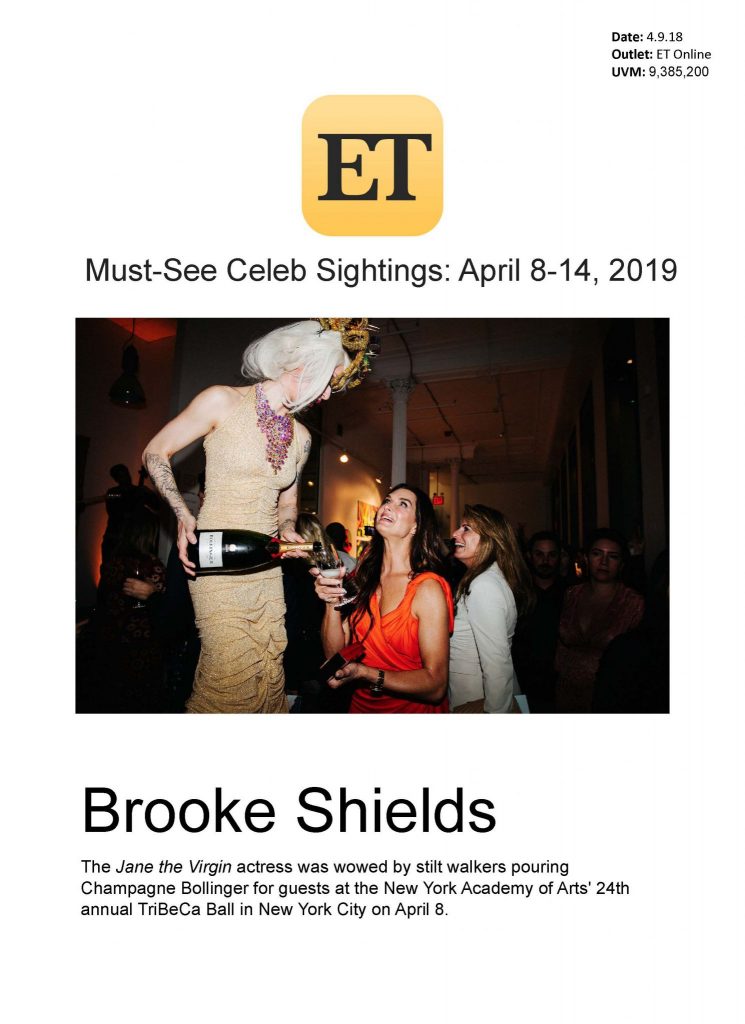 Champagne Bollinger

Champagne, France

From vineyard to bottling, Special Cuvée sees such an extraordinary level of care and attention, it is difficult to place within the non-vintage or, really, any Champagne category. It is a Champagne that stands apart. Within one bottle, all the complexity of flavor, texture and pleasure that Champagne can offer. Special Cuvée is truly a journey of devotion from Bollinger.
Champagne, France

Bollinger is one of the rare Grande Marques that's still family owned. Known for its rich, elegant and polished style of Champagne, their outstanding wines are the result of rigorous attention to detail and incredibly labor-intensive practices that few houses are willing to undertake. Underscoring its excellence, Bollinger has remained British secret agent James Bond's Champagne of choice since 1973.